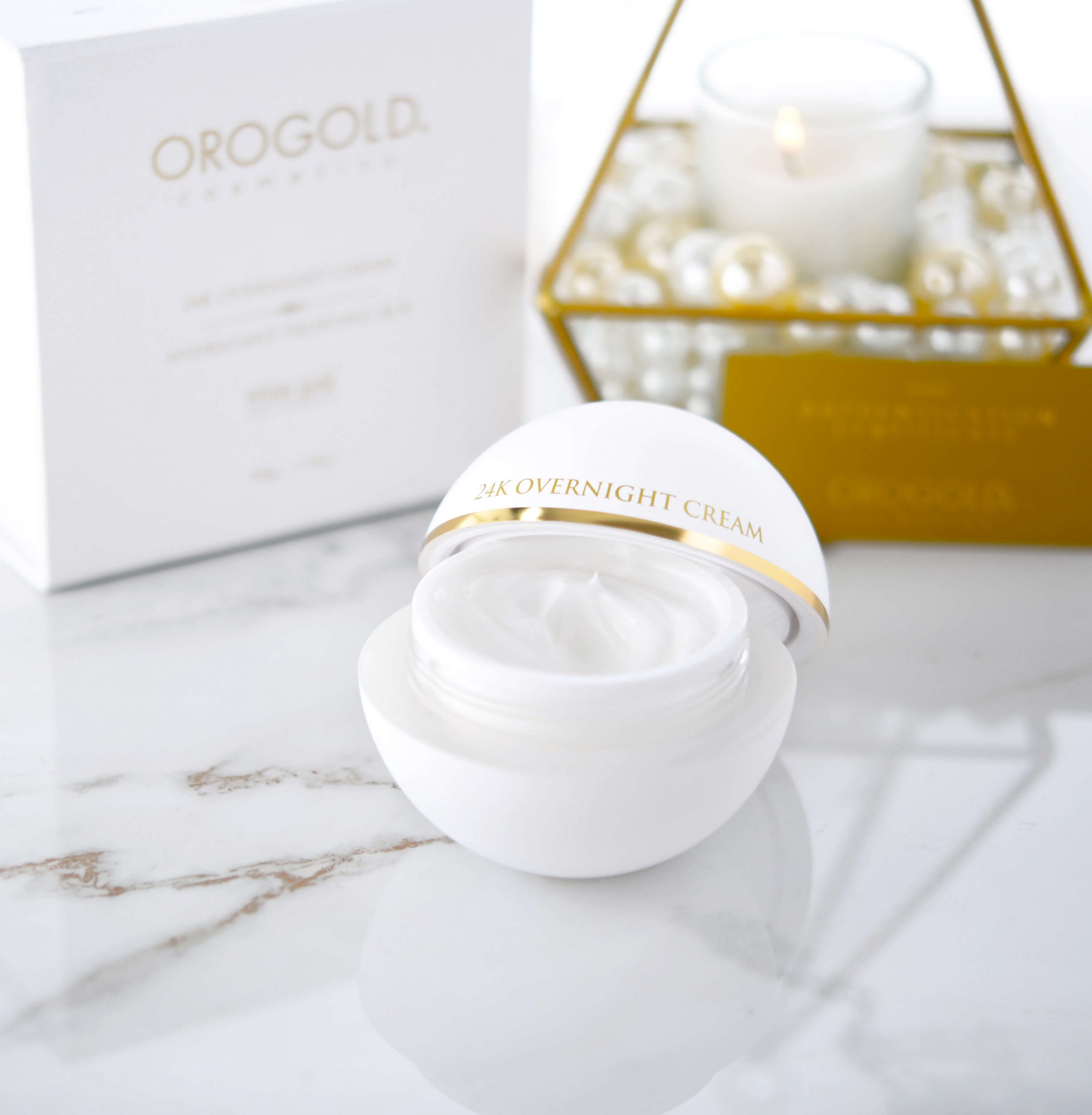 You may be able to get away with skipping the night cream while you're in your teens and 20's, but, after this, you'll really start to notice your skin suffering in the mornings. As your skin ages, night creams become extremely important. They'll help to plump away the appearance of fine lines and wrinkles, and lighten and brighten the look of those dark spots.
Of course, with hundreds of night cream products out there, how do you choose?
You've come to the right place. Read on as OROGOLD Cosmetics reviews the eight best night creams for mature skin.
For Retinol: OROGOLD Reviews the 24K Multi-Vitamin Night Nourishment + Retinol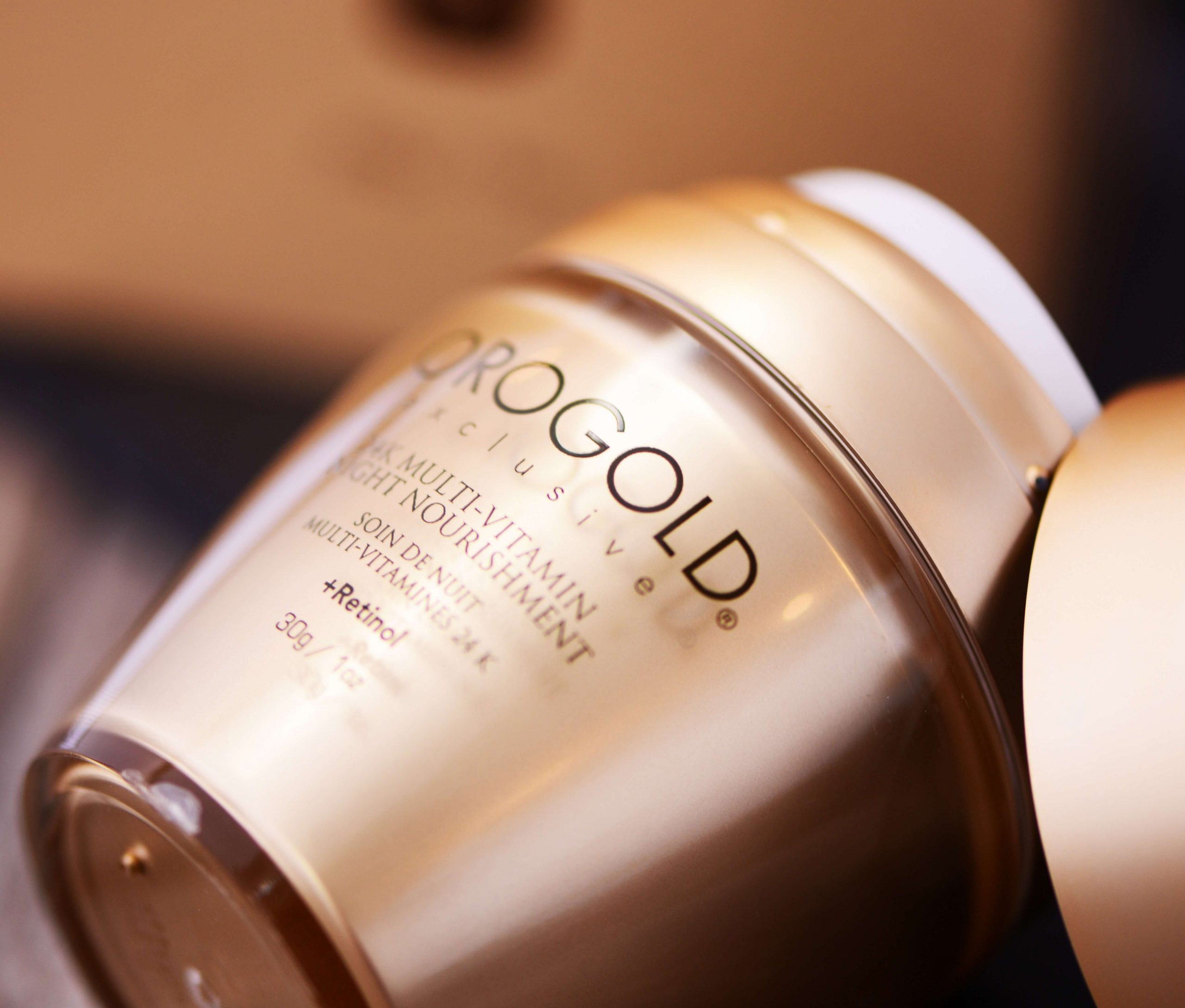 Let's start with one of OROGOLD's bestsellers; the 24K Multi-Vitamin Night Nourishment + Retinol.
What's so great about it?
For starters, it contains retinol. Ask just about any dermatologist which ingredients you should be including in a solid skincare routine, and chances are that retinol would be at the top of the list.
Why?
Because it'll give you skin that looks and feels smoother, tighter, and firmer.
OROGOLD reviews show that this potent night cream also leaves the skin feeling noticeably softer, and so much less dry. Since mature skin is thinner, it dries out faster. Hydrating properties are something that you definitely want to look for in a night cream. With sweet almond oil, aloe vera, shea butter, jojoba, and chamomile, it's not surprising that this formula leaves the skin looking soft and supple!
For even better results, OROGOLD Cosmetics reviews suggest using the 24K Multi-Vitamin Day Moisturizer + Amino Acid during the day. This comes from the same collection as the retinol night cream, meaning that the two contain ingredients that support each other.
For Intense Hydration: OROGOLD Reviews the 24K Overnight Cream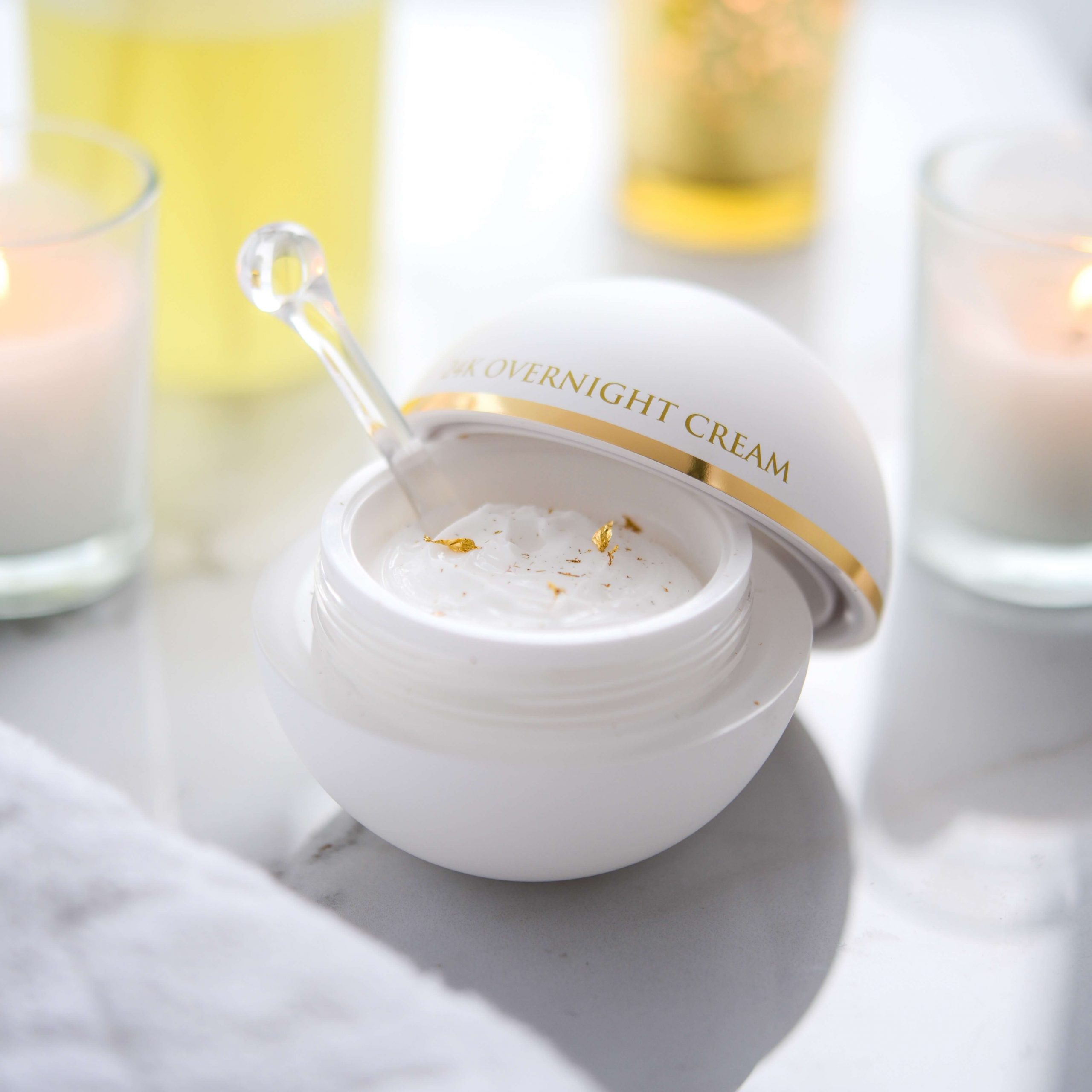 If your skin has been feeling a little parched lately, the OROGOLD 24K Overnight Cream will leave it feeling deeply hydrated. OROGOLD reviews are extremely positive for this product – customers love how they wake up to skin that looks and feels softer and fresher.
This is all down to its botanically-rich formula. It's packed with plant butters and oils, including:
Sweet almond oil

Shea butter

Jojoba seed oil

Aloe vera
OROGOLD Cosmetics reviews show that this is a formula so perfect for thirsty skin. The multiple humectants in this blend make it even more so – these are what give the skin that instantly plump look after application.
For maximum hydration, apply the 24K Rejuvenating Skin Serum before applying the night cream.
For Skin That Feels Firmer and Tighter: OROGOLD Reviews the 24K Termica Completion Cream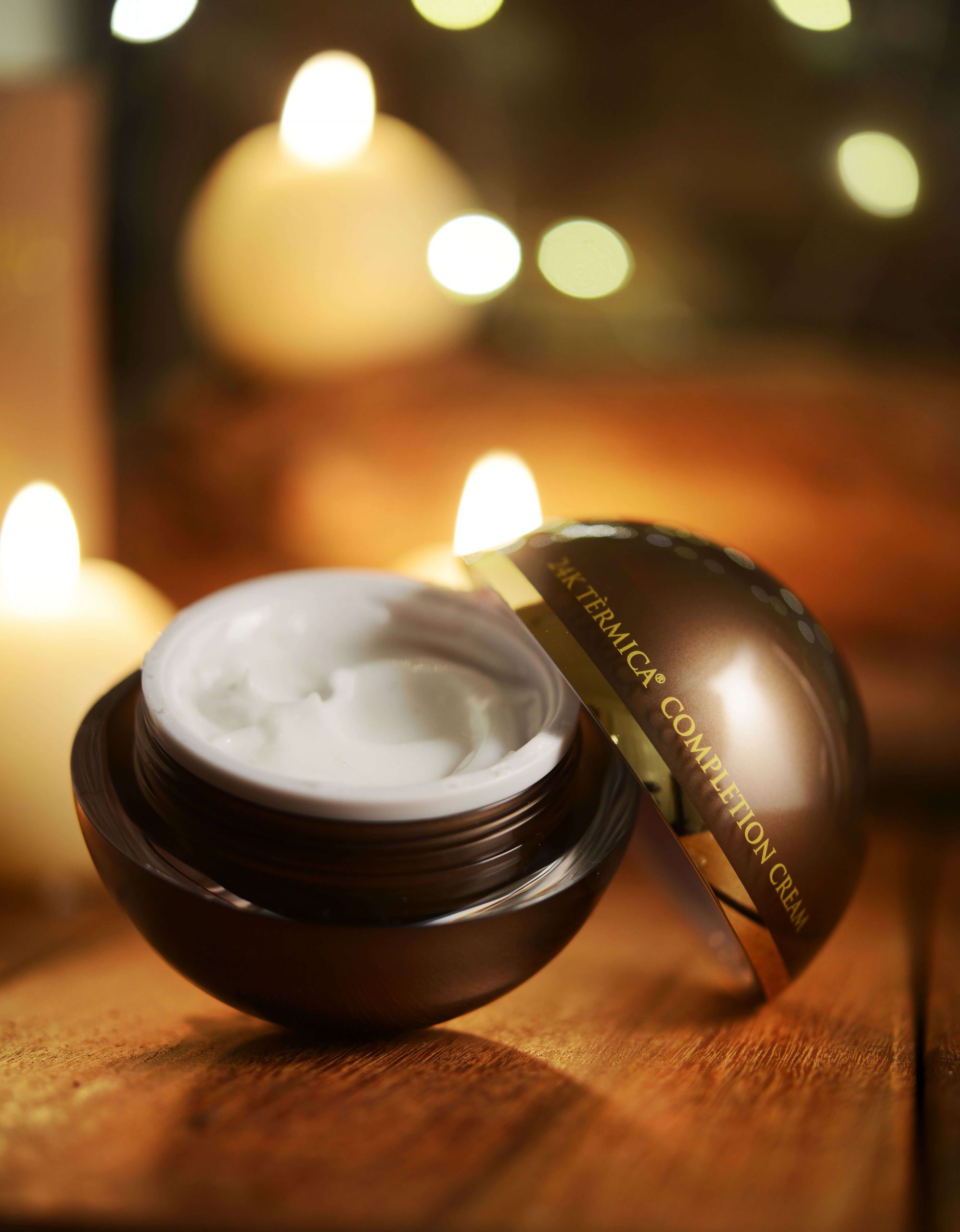 If you've been looking into night creams for a while, then peptides are probably an ingredient that you've come across. In particular, acetyl hexapeptide-8 and palmitoyl oligopeptide.
You'll find both of these ingredients in the 24K Termica Completion Cream. OROGOLD Cosmetics reviews reveal that this cream is exceptionally effective at reducing the appearance of sagging skin. Facial lines become less visible with regular use. The fact that this cream can be used in the daytime, as well as at night, means that regular usage is easy.
OROGOLD Cosmetics reviews also show that customers enjoy combining the Termica Completion Cream with the 24K Termica Energizing Mask. Again, these two products are both from the 24K Termica Collection. While mixing and matching skincare products and brands is absolutely fine, using a complete collection is much more likely to give your skin all that it needs.
For Skin That Looks Bright, Even, and Radiant: OROGOLD Reviews the 24K Cryogenic Restoration Cream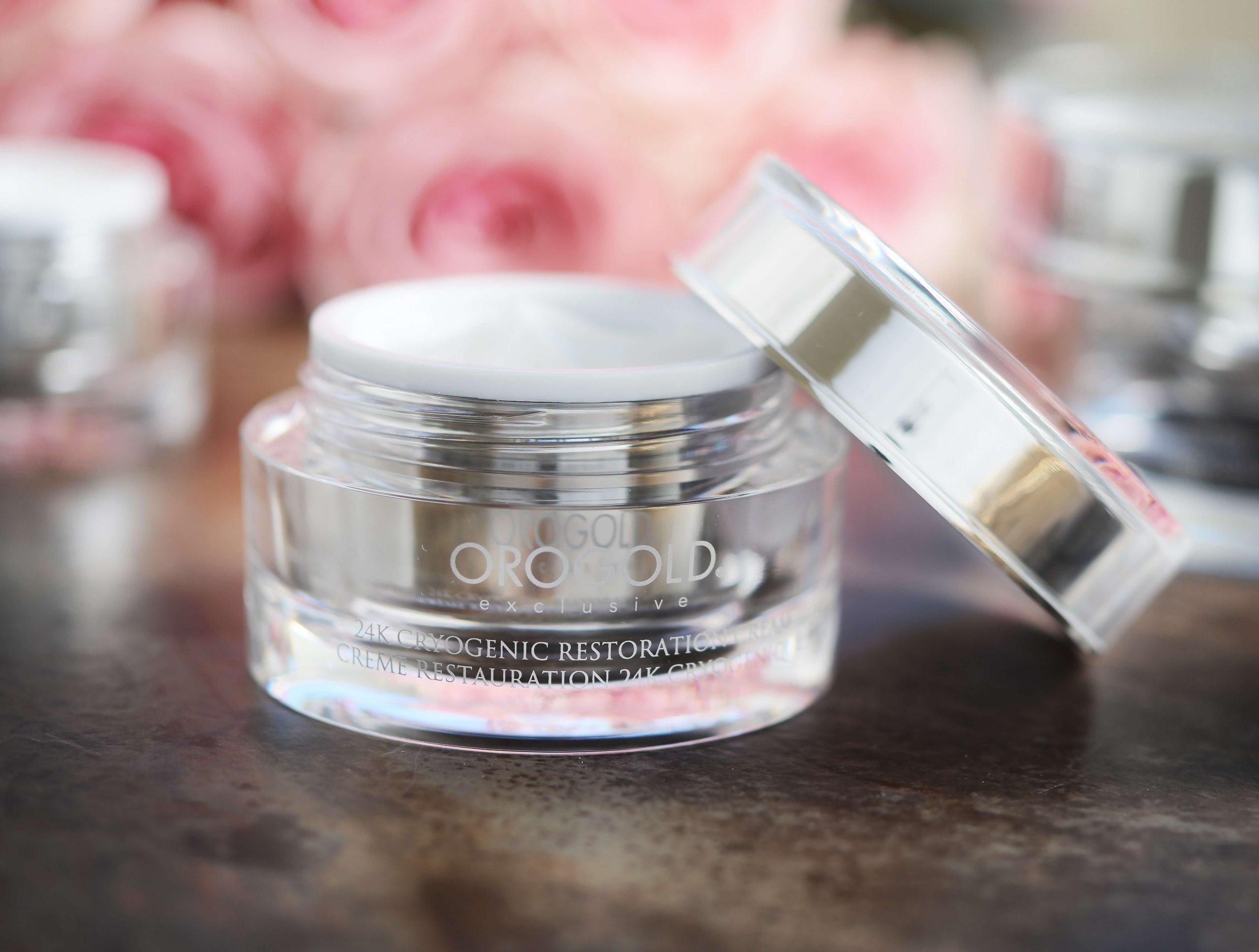 Unfortunately, in addition to the appearance of fine lines, wrinkles, and increasing dryness, mature skin also often has to deal with the look of dark spots.
Why?
It all comes down to sun damage. These dark spots are the result of all of those times you bared your unprotected skin to the sun. The damage accumulates over the years, causing hyperpigmentation.
Don't worry, you won't need to be paying for those careless mistakes of your youth forever. All you need are the right topical ingredients. There are certain ingredients out there that can target the appearance of excess pigmentation, giving you an even-looking skin tone.
OROGOLD Cosmetics reviews all point to the 24K Cryogenic Restoration Cream as being the go-to product for this. This formula definitely contains some intriguing ingredients…
In addition to retinyl palmitate, which we've already mentioned, this blend also contains alpha hydroxy acids to gently exfoliate away dead skin cells, along with melon fruit extract. Of course, you'll also find vitamin C in this formula – a must have for anyone looking to lighten or brighten the appearance of dark spots. 
Since this night cream also contains plenty of humectants and moisturizing components, it's more than capable of keeping your skin at its best while you sleep. However, it's also safe for daytime use – just don't forget to top it off with a sunscreen!
For a Body That Feels Smooth & Soft: OROGOLD Reviews the 24K Classic Body Butter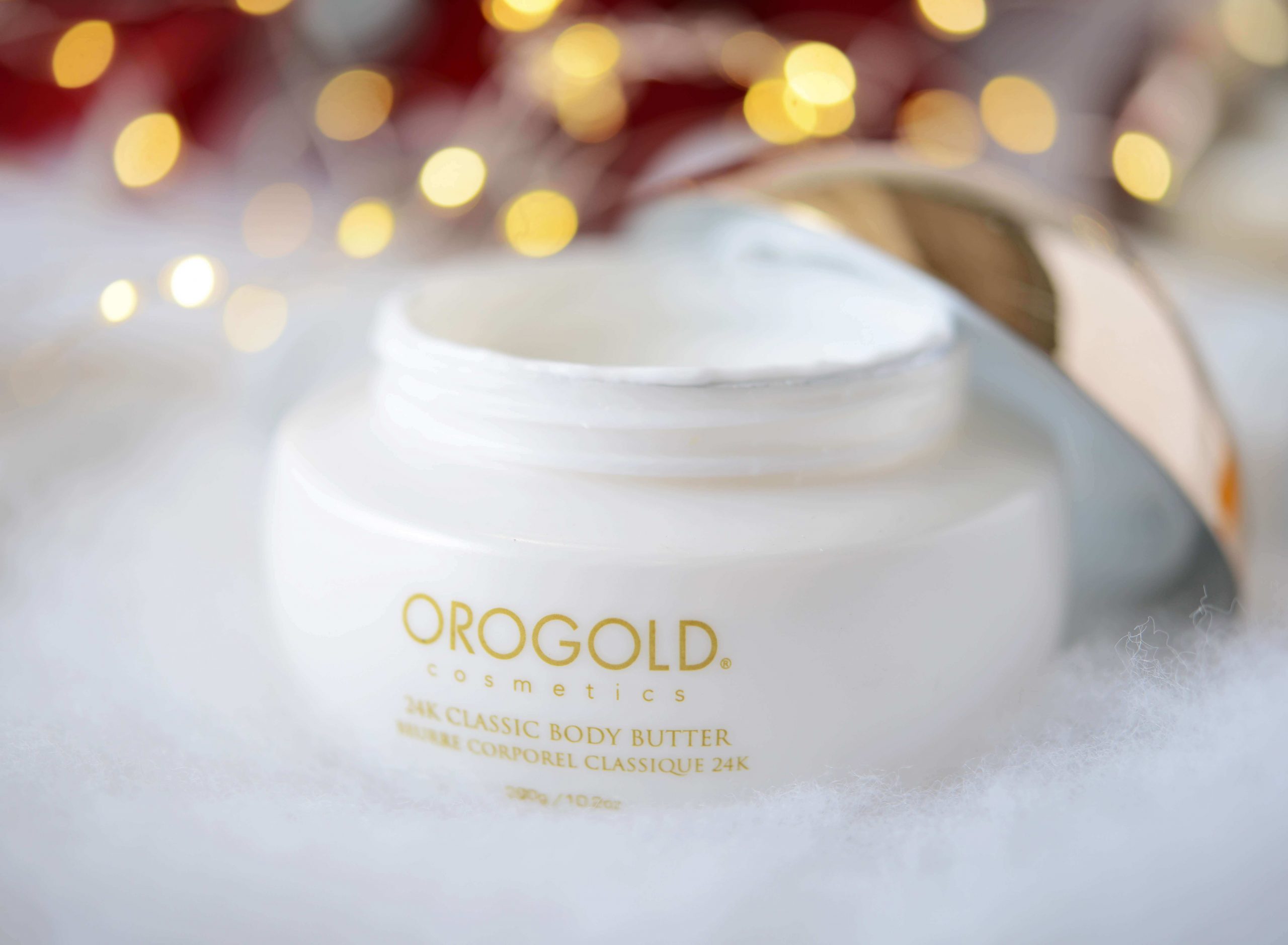 So far, OROGOLD Cosmetics reviews have focused on the face when it comes to good night creams for mature skin. This is a mistake that you'll often see in the dermatology world – people pay so much attention to the skin on their face (and rightly so), but then leave the skin on their body neglected.
The skin on your body needs just as much TLC as you age. This is where the 24K Classic Body Butter comes in. It's delightfully rich and creamy but OROGOLD Cosmetics reviews show that it doesn't leave the skin feeling greasy. This is down to its special blend of botanicals, including:
Shea butter

Aloe vera leaf juice

Chamomile extract

Cucumber extract

Calendula extract
As you can see, the ingredients are hydrating but they're not heavy or pore-clogging. That makes this body butter perfect for all skin types.
Before OROGOLD reviews the next night cream on the list, we want to let you in on a little secret…
To give your skin an extra dose of moisture when applying the 24K Overnight Cream, try spritzing it with the 24K Hydrating Body Mist first.
For Targeting the Appearance of Neck Wrinkles: OROGOLD Reviews the 24K Neck Duo Treatment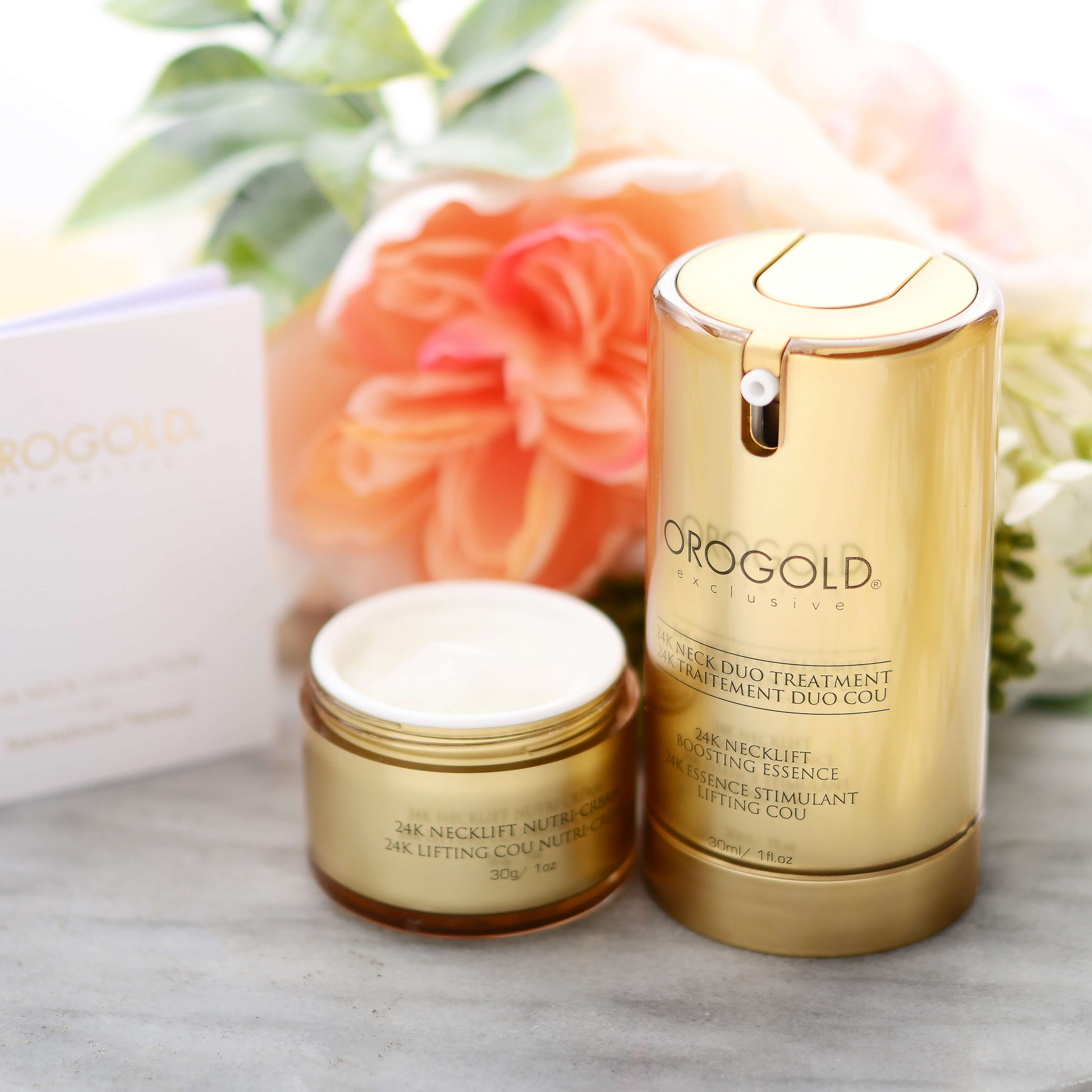 While your neck is technically a part of your body, the skin on your neck wouldn't agree. Unlike the skin on your body, the skin on your neck is much thinner and more fragile. This is why wrinkles and the dreaded turkey neck appear in this area faster than anywhere else.
If you want to keep your neck looking tight and youthful, then a good night cream designed for this area is a must. OROGOLD Cosmetics reviews suggest the 24K Neck Duo Treatment is the best way to go.
Rather than being a single night cream, this is actually a two-part system. In addition to targeting the appearance of neck wrinkles, it will also help to fade the visibility of age spots, another issue that people commonly experience on their neck.
How does it work?
You start by applying a couple of pumps of the 24K NeckLift Boosting Essence, making sure that your skin has been cleansed first. This essence is packed with vitamins and herbal extracts, along with, of course, 24K gold.
Follow this up with a small amount of the 24K NeckLift Nutri-Cream. This cream feels quite rich, but that's exactly what your neck skin needs. In addition to plant oils and butters, this night cream also contains peptides, amino acids, hyaluronic acid, and multiple vitamins.
For Plumping Up the Appearance of Fine Lines: OROGOLD Reviews the 24K Kelp Caviar Micro-Bead Cream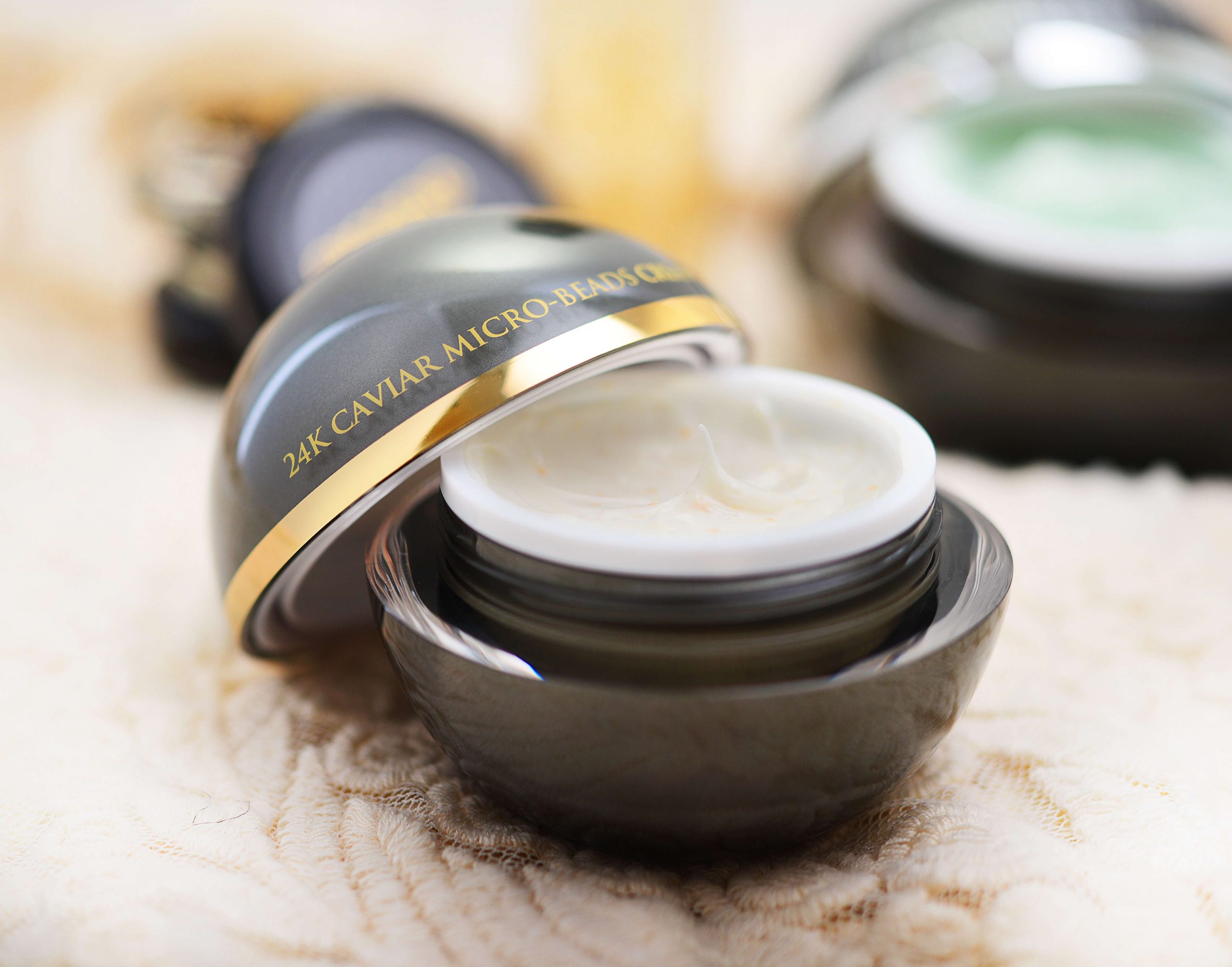 As you can tell from its name, this product is all about the sea, and OROGOLD Cosmetics reviews show that customers absolutely love this. There's nothing quite as hydrating as kelp. It's a botanical that everyone with mature skin should be using, which is why OROGOLD has an entire collection dedicated to it!
The 24K Kelp Caviar Micro-Bead Cream targets the appearance of fine lines and deeper wrinkles. However, unlike the other night creams on this list, this night cream only needs to be used once a week. Have a read through some of the OROGOLD Cosmetics reviews out there and you'll notice that many customers use the product more frequently. However, you'll also notice that they don't experience results any faster than those who stick to the recommended advice of weekly use. Trust us – using it more frequently won't change how effective it is, so save yourself from wasting it and stick to weekly use.
So, the benefit of this night cream, apart from the fact that OROGOLD Cosmetics reviews promise a smoother finish, is that you can easily incorporate it into a skincare routine with another night cream. Use this one on one day of the week, and then pick one of the other night creams on this list for the other six days.
For Moisturizing Dry Skin: OROGOLD Reviews the 24K Deep Moisturizer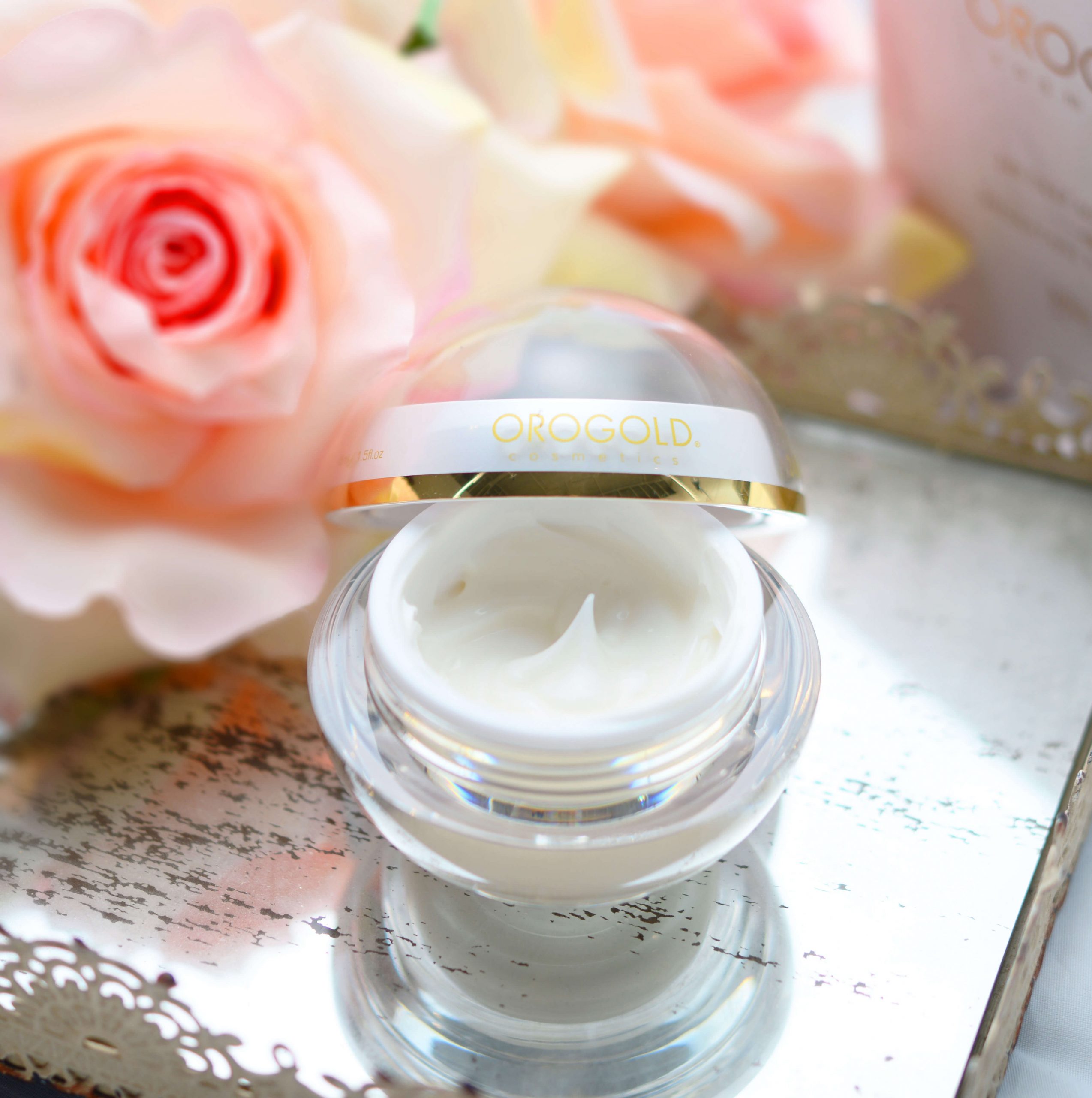 If you've noticed that your skin feels beautifully moisturized after you've applied a night cream, but then dries out surprisingly quickly, then the 24K Deep Moisturizer is what you need.
This formula is designed to leave the skin feeling deeply hydrated.
What's in it?
Several different botanicals, but you'll also find a few moisturizing ingredients in here. Vitamin E is one, along with vitamin C.
You'll also notice beta glucan on the ingredient list. Just like hyaluronic acid, this natural ingredient is also a powerful humectant, making it a must for keeping the skin feeling quenched.
For best results, combine this night cream with a hydrating serum, such as the 24K Nano Night Recovery. OROGOLD Cosmetics reviews show that the two work very well together.
Finding the Perfect Night Cream is Easy at OROGOLD
It may take you a while, but stick with it – once you've found the perfect night cream, you'll be able to visibly see the improvements in your skin. Regular use will give your complexion a smoother, fresher, and brighter look, leaving you with skin that looks far younger than its years. Don't forget, in addition to night creams, you'll also find everything from face masks to exfoliants on the OROGOLD website – everything you need for a good skincare routine. Have a browse around and feel free to get in touch with us if you have any questions.