Are Premium Skincare Products Worth the Investment?
Posted on September 15, 2021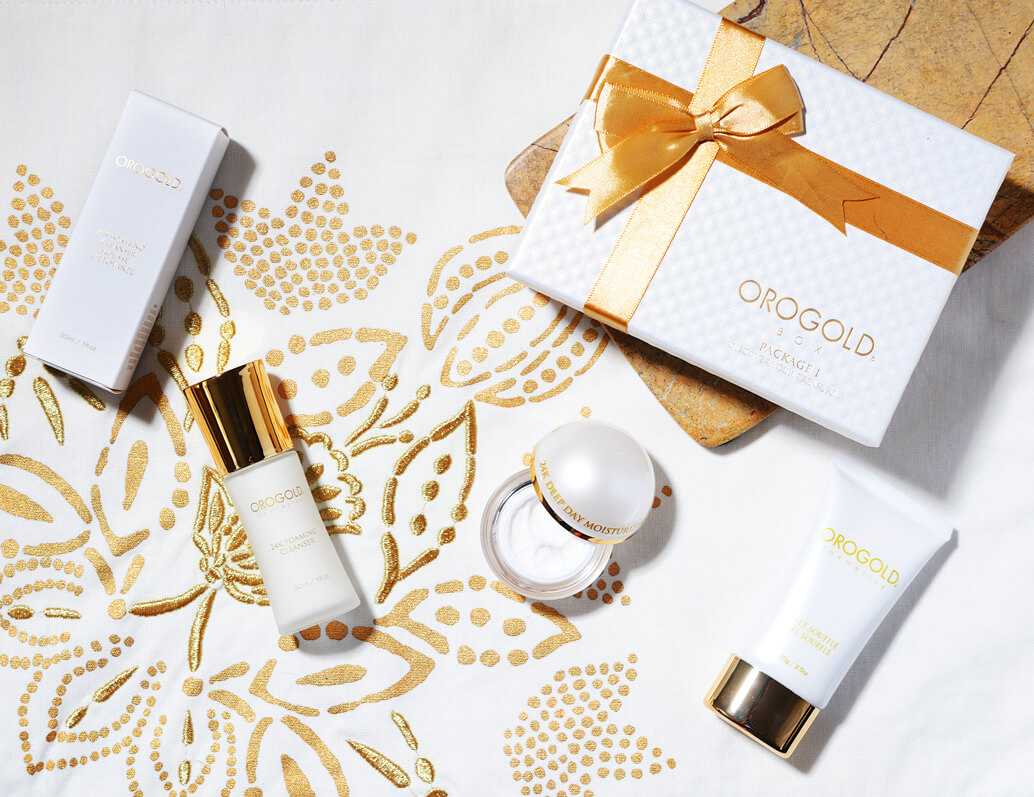 With an abundance of affordable, bang-for-your-buck solutions out there, it may seem nonessential to splurge on premium skincare products. After all, many have survived on drugstore and generic skincare all their lives. Why bother spending more than we need?
The answer is this: skincare is anything but trivial. This means that your skincare should be an investment.
Unlike clothing, what you put on your face directly affects the condition of your skin. Depending on your skin type, your sensitivity level, and the formulations of the products you use, these effects could manifest for a few days or extend for months on end. 
While genetics, diet, and environmental factors are important too, your skincare can make or break your skin. For this exact reason, building your skincare routine should be a mindful, discerning process. Your skin deserves only the best of the best.
This is where OROGOLD's premium skincare products come in.
Who is OROGOLD?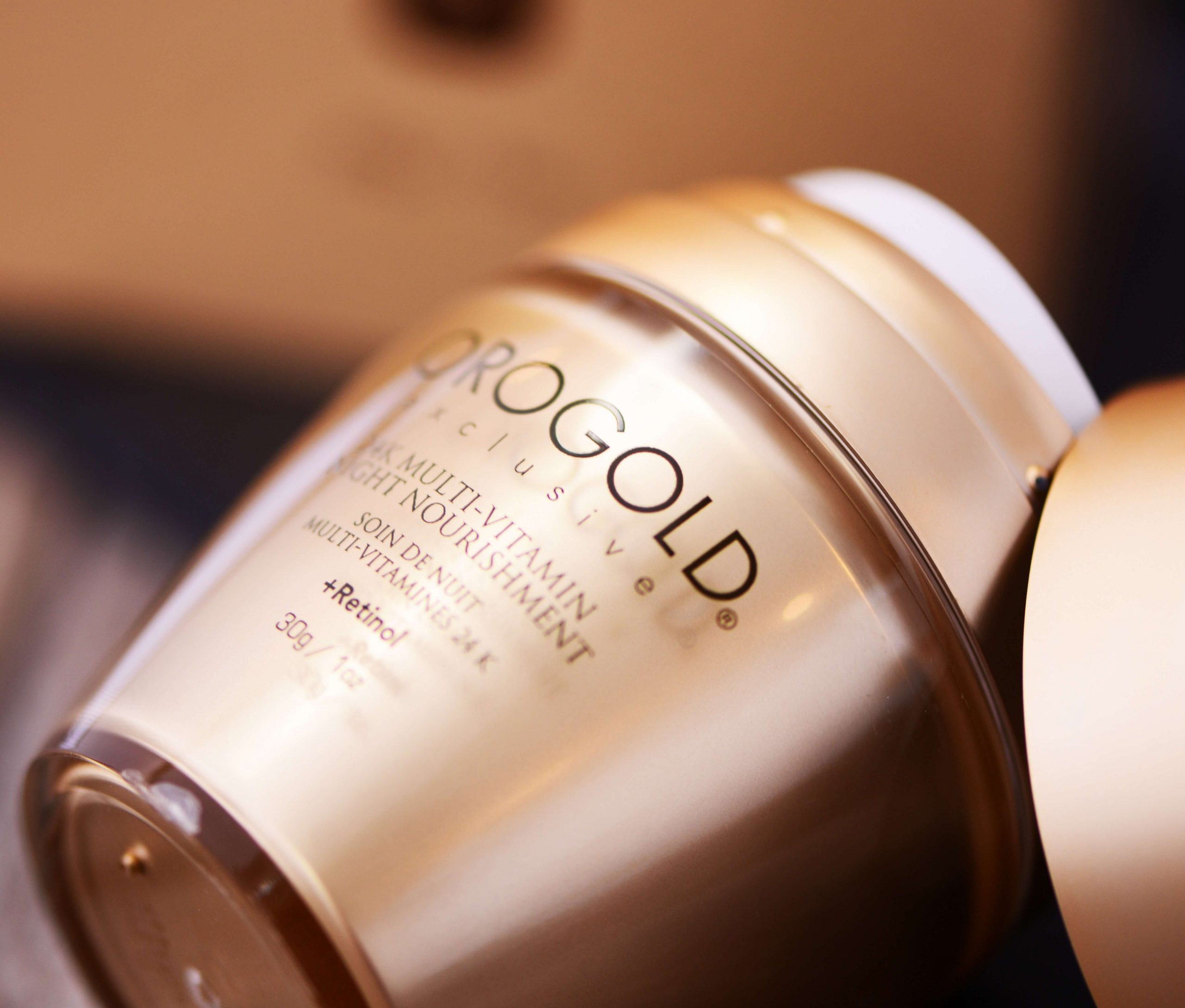 A brand dedicated to spotlighting the multiple benefits of gold, OROGOLD Cosmetics is built on years' worth of culture and research. 
The world knows that Cleopatra famously incorporated gold into her beauty regimen. However, she wasn't the only one who had a staunch belief in the benefits of the ingredient:
Gold has been used for a wide variety of purposes across many centuries and cultures. It's been a benchmark of beauty and wealth, an anti-aging elixir, and even an all-around salve for skin concerns.
OROGOLD not only harnesses these benefits but further amplifies them with expertly concocted formulations. By combining gold with other tried and tested skincare ingredients, our brand has developed a roster of products that is both luxurious and effective.
OROGOLD's products fall under the umbrella of high-end beauty. While they come with a luxurious price tag to match, premium skincare products like OROGOLD are well worth the investment. Here's why:
Ingredient Selection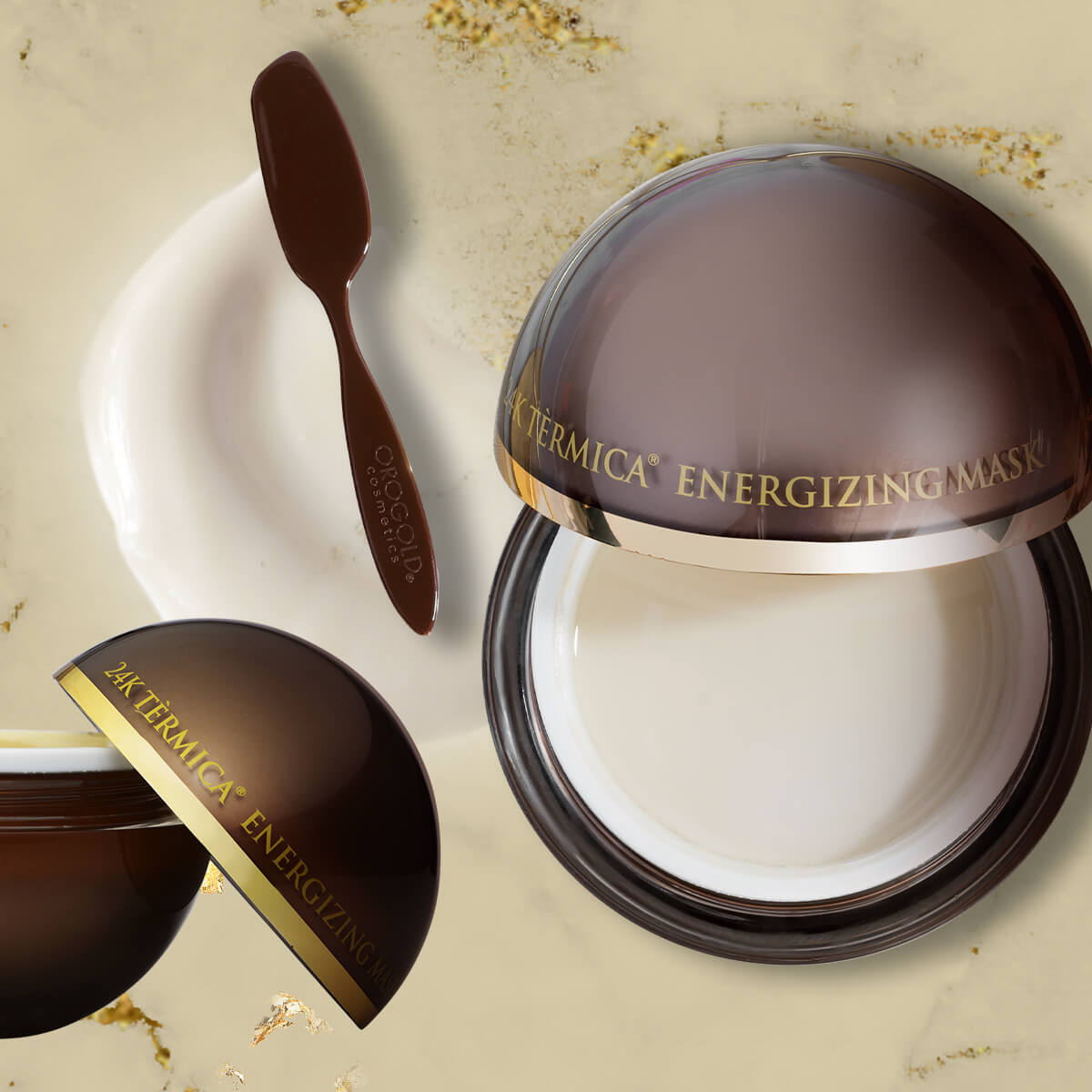 OROGOLD's premium skincare products would not have come into existence if not for the multiple properties that gold offers in the realms of health and beauty.
24K Gold
Some of the benefits gold can provide include:
DMAE
DMAE, which stands for Dimethylaminoethanol Tartrate, is a compound naturally found in the human body and is the star of OROGOLD's DMAE line. In the medical field, DMAE is believed to positively affect mood and memory. Meanwhile, in the beauty realm, this ingredient brings potent anti-aging benefits. 
According to a four-month study published in the American Journal of Clinical Dermatology, a product infused with 3% DMAE reduced lines and wrinkles around the eyes and forehead — both common problem areas. Meanwhile, a 2009 study reported improved hydration and better appearance overall. 
CBD
The star of our Cannabis Golden Leaf Collection, Cannabidiol is a compound derived from the controversial cannabis plant.
Despite the ingredient being banned in certain states and countries, CBD has been proven to provide a variety of skin benefits. Some of these benefits are:
Research & Innovation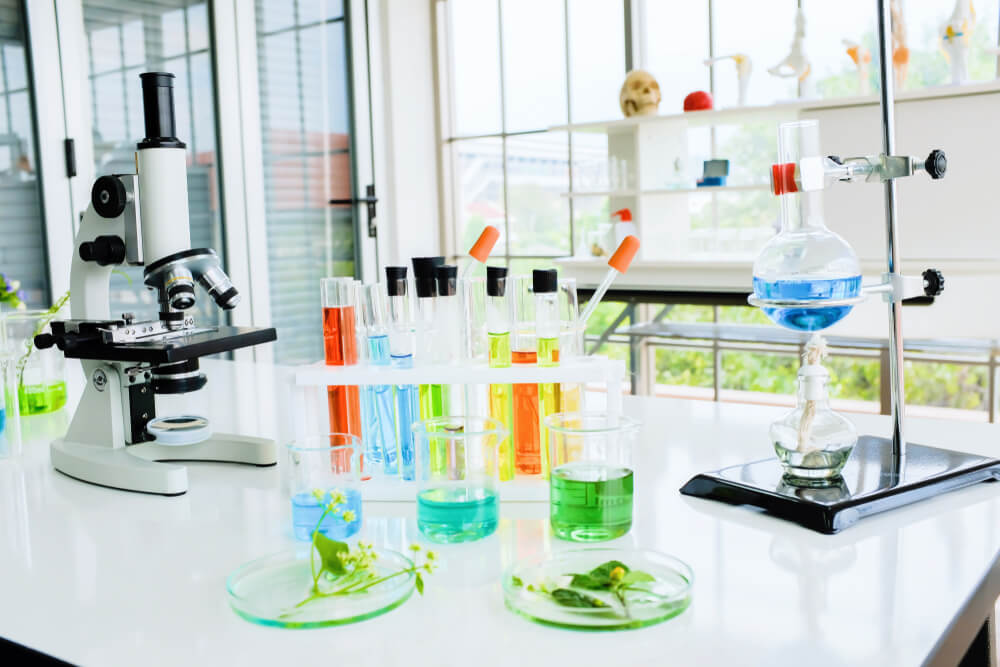 In the ever-changing beauty landscape, it is not enough to come up with a hit product and stop there. At OROGOLD, innovation is king. With multiple best-selling product lines, we continue to find ways to continuously improve its roster and stay ahead of the game.
A classic example of OROGOLD's beauty innovations is our Tèrmica Collection. While cooling skincare products have long been in demand, this line flips the switch, instead offering up innovations from the opposite side of the spectrum: unique self-warming products.
Beauty's equivalent of a cozy blanket or a trusty down coat, self-warming skincare products are ideal for the wintertime. Brisk weather strips the skin of moisture, but the OROGOLD Tèrmica line can undo the damage. It'll also calm the skin and bring back its natural texture. You can see why this collection is so popular!
The Tèrmica line consists of four products. While all the products on the roster are anti-aging, they each have unique formulas and other top-tier ingredients to target additional skin concerns:
Synergistic Formulations
There are no one-hit wonders here. At OROGOLD, premium skincare products are created in collections that either target a specific skin concern or harness the skin-nourishing abilities of a particular ingredient.
While mixing and matching cleansers, toners, moisturizers, and other products may work well for some, having synergistic products in a single collection takes the guesswork out of your skincare. Instead of navigating your way through endless beauty aisles and online catalogs, you can rest easy knowing that OROGOLD's collections can get the job done. 
The Skincare Experience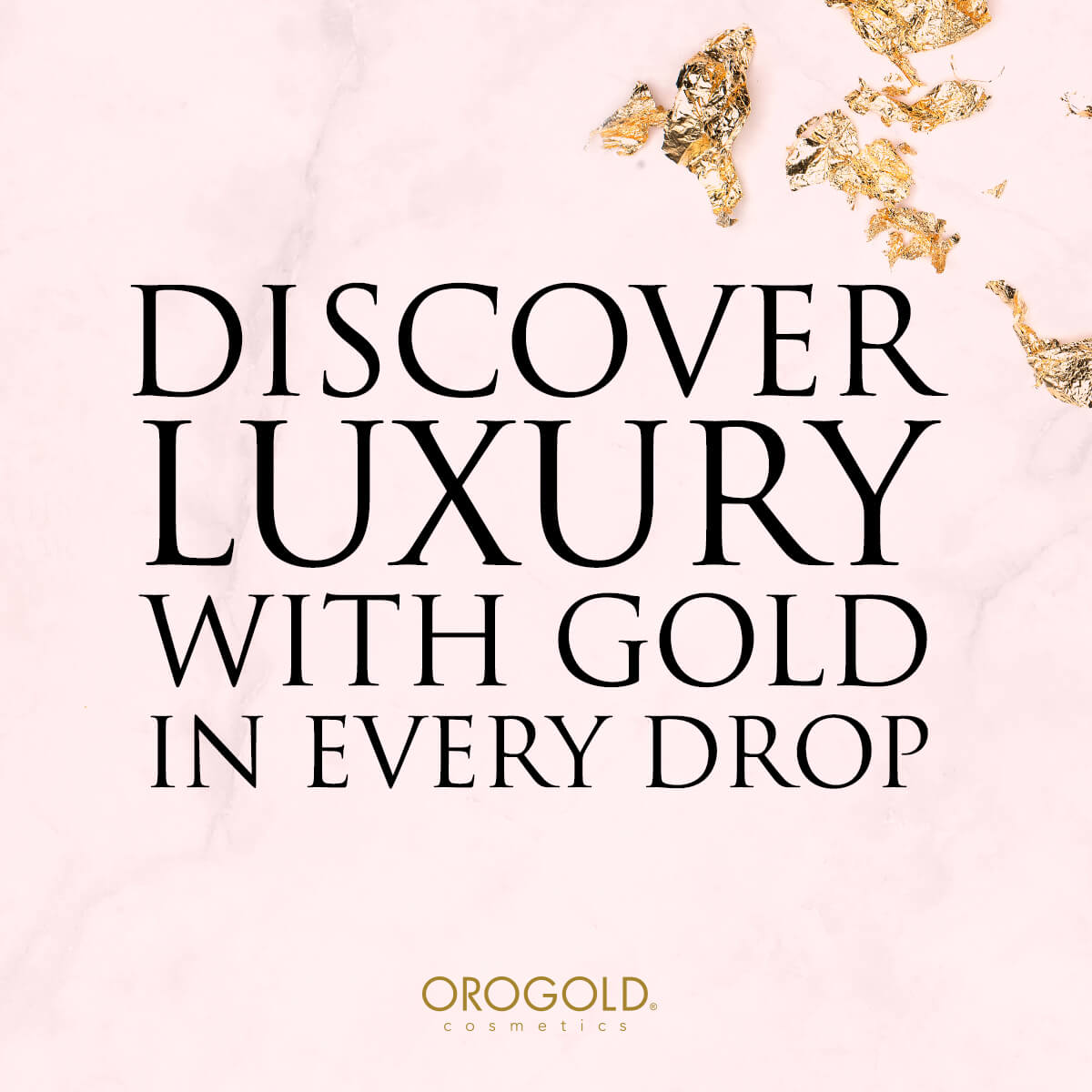 Another reason to consider premium skincare products is the pure pleasure that comes with using them.
Effectiveness and results aside, using luxury products can give off a completely different experience from more affordable options from the drugstore. From the thoughtfully designed and sturdy packaging to the richer, more substantial textures of the products, choosing premium skincare products means choosing a more enjoyable skincare experience. 
OROGOLD Collections to Try
If you're ready to welcome premium skincare products into your regimen, we'll help you figure out where to begin.
With so many diverse collections to choose from, it can be daunting to narrow down exactly where to kick off your OROGOLD journey. Below, we've rounded up a few foolproof OROGOLD collections that can work wonders for all skin types:
24K Vitamin C Collection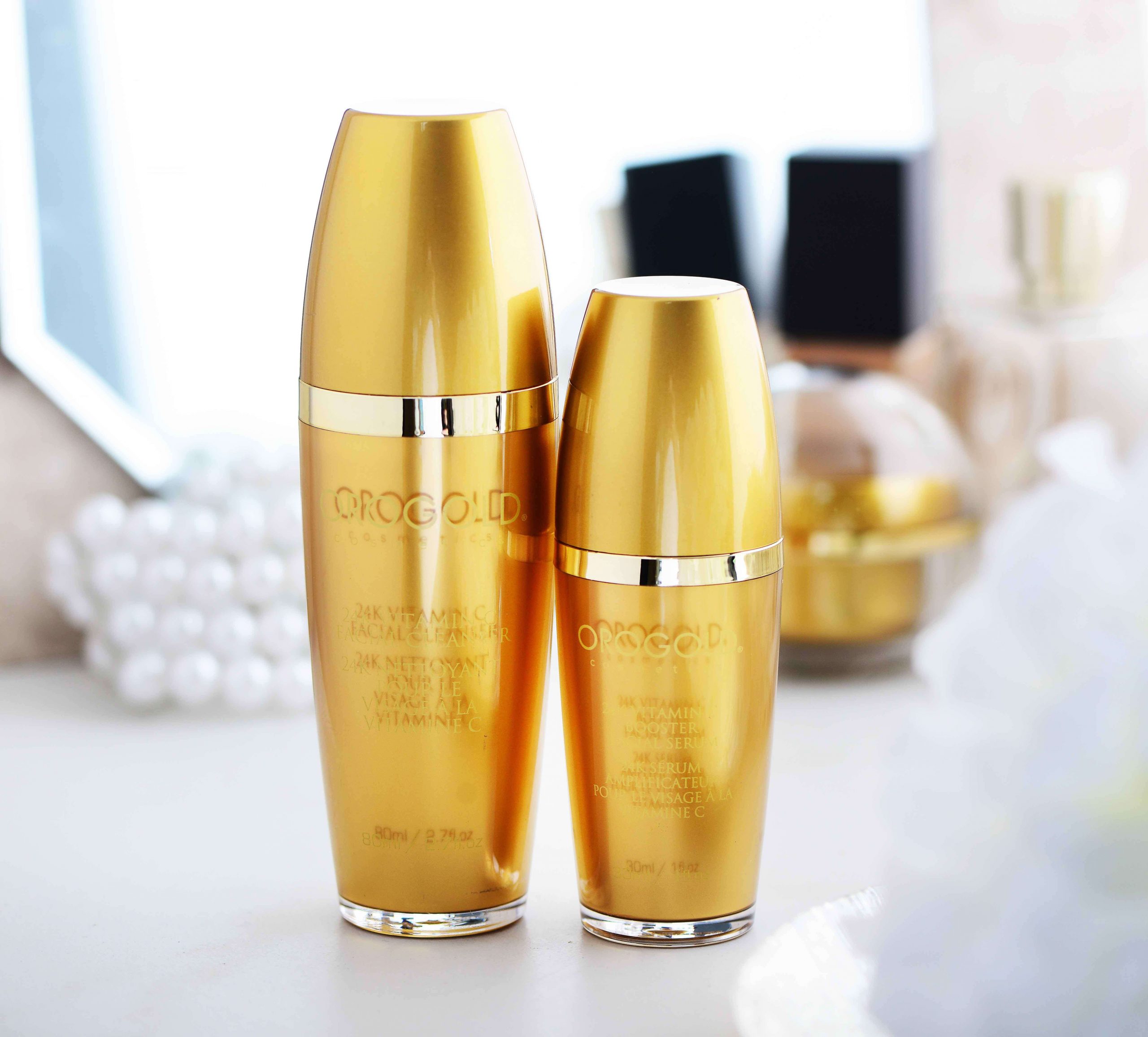 This is one of OROGOLD's most straightforward collections. Consisting of only two products, the 24K Vitamin C Facial Cleanser and 24K Vitamin C Booster Facial Serum, this may seem like an extremely pared-down collection. However, you might just find that these two premium skincare products are all you truly need.
Ascorbic Acid, or Vitamin C, has been recognized as a star ingredient in the skincare world. A mainstay in the routines of many, Vitamin C has the ability to:
Get the most of Vitamin C's benefits with OROGOLD's Vitamin C collection. Shop the OROGOLD Vitamin C collection online.
24K Multi-Vitamin Collection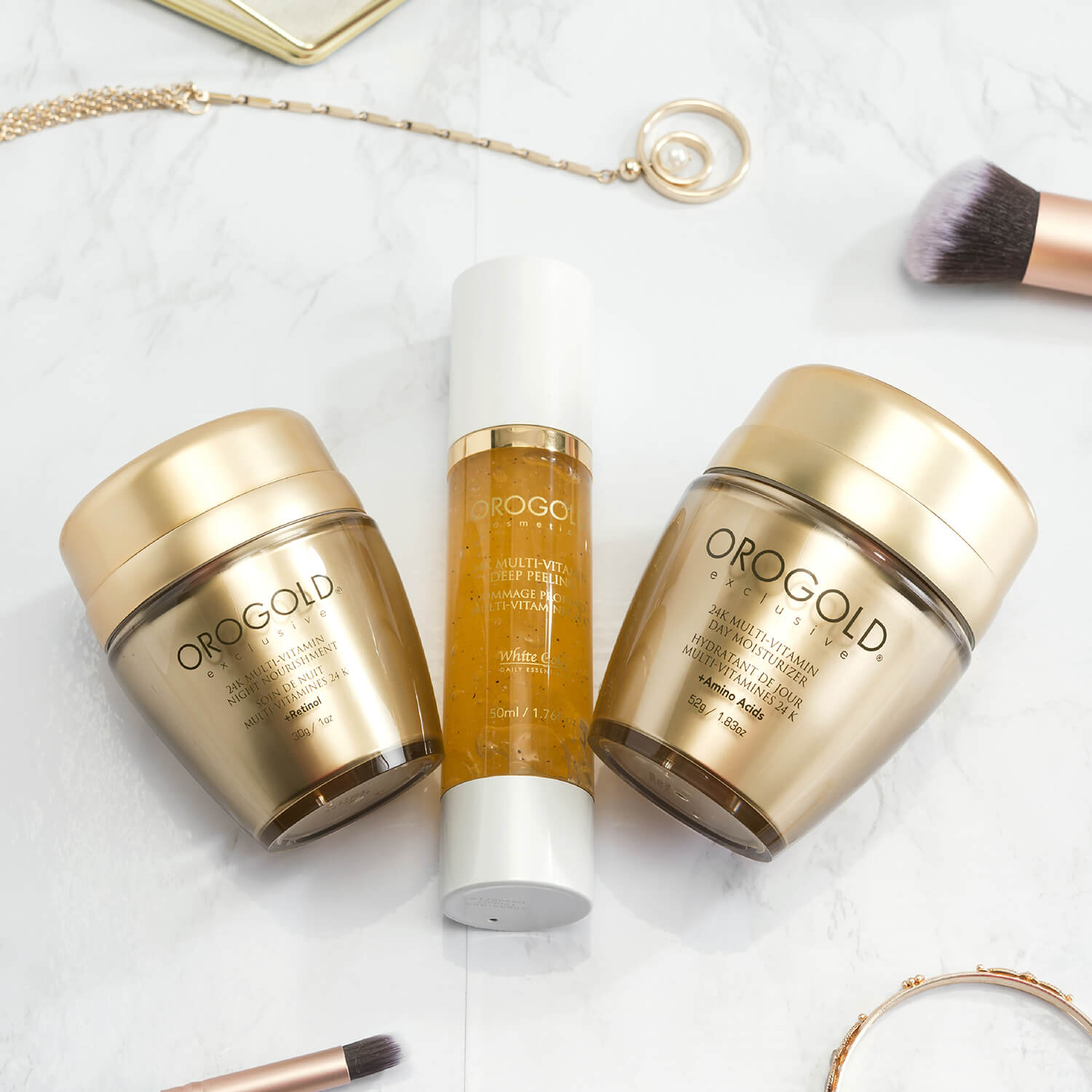 Since vitamins are great for the skin, why stop with just Vitamin C? OROGOLD's Multi-Vitamin collection hinges itself on Vitamins A, C, and E — all of which bring their fair share of benefits. 
We've discussed what Vitamin C can do for your skin, but what about Vitamins A and E? Here's a breakdown:
If retinol or retinoids have a spot in your regimen, consider yourself well acquainted with Vitamin A. With the ability to stimulate collagen production, Vitamin A is a powerful ingredient that can minimize the appearance of fine lines and wrinkles. It also promotes cell regeneration, helping the skin reveal a newer, healthier layer with a better tone and texture. 
Vitamin E, on the other hand, is all about that dewy glow and ample hydration. When the skin's protective layer is compromised, barrier-boosting Vitamin E acts to seal up the cracks that can cause a loss in moisture. This ingredient also has healing and soothing properties, thanks to its antioxidant content.
A dynamic duo in the skincare world, vitamins C and E amplify each other's strengths. While one brightens, the other protects. When worn together under SPF, Vitamins C and E can amplify the protection level of the sunscreen, giving the skin an effective shield to fight against UV exposure and environmental stress.
Shop the OROGOLD Multi-vitamin collection online.
White Gold Collection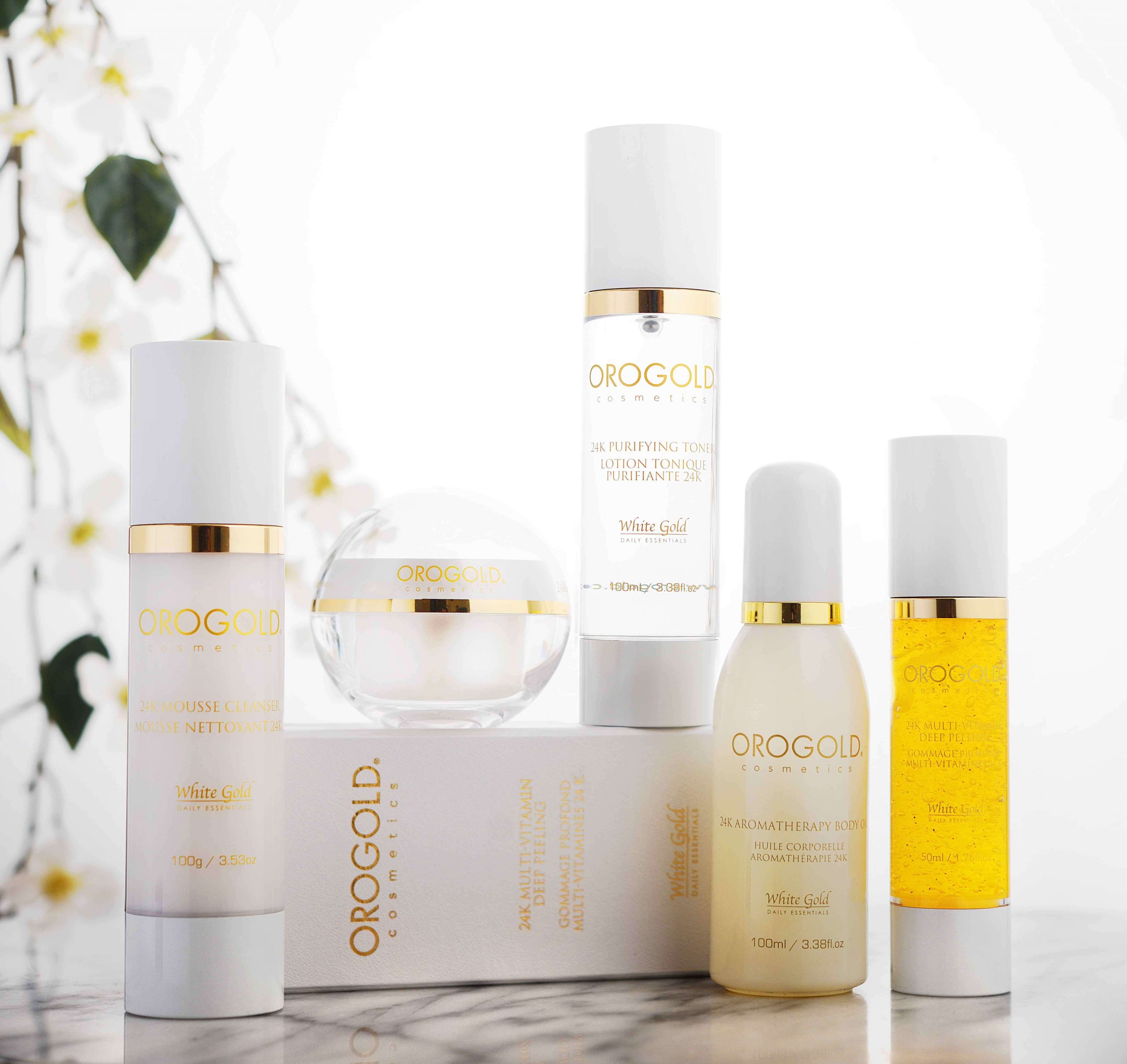 One of OROGOLD's most extensive product lines, the 24K White Gold collection casts a wide net in terms of its capabilities. Across this lineup of 12 products, you'll find everything your skin could need, from anti-aging gold to nurturing botanicals. You can easily put together a daily skincare routine from this collection. 
Some of the key ingredients found in the White Gold collection include:
The White Gold collection is also one of the few product lines that include both skin and body care. Beyond skincare staples like a cleanser, toner, moisturizer, and cream, you'll also find the 24K Classic Hand & Body Cream, 24K Hydrating Body Mist, and 24K Classic Body Butter.
Shop the OROGOLD White Gold collection online.
Give Your Skin What it Deserves
From luxurious formulations to carefully curated ingredients, your skin deserves nothing but the best in the market.
Convinced your skin is worth the investment? Start your transition to premium skincare products with OROGOLD. 
Discover more of OROGOLD's best-selling skincare innovations here.