8 Must-Have Skincare Products for Summer
Posted on July 9, 2021
Summer. That time of year where we finally get to wear our sundresses, but also the time when our skin needs that extra TLC.
Along with the summer heat comes skin issues like sun damage, hyperpigmentation, and even premature aging. Breakouts and pimples are also quite common during this time of the year. A different skincare regimen is needed during the summer months — one that helps the skin stay hydrated while maintaining a clean and grease-free appearance. 
Don't worry, you've come to the right place. OROGOLD has the best skincare products for summer – here are the skincare products for summer you need to get that soft, supple skin you've always wanted!
Looking at Skincare Products for Summer? OROGOLD's Got Just What You Need!
What makes OROGOLD stand out? Well, the answer is in our brand name. Gold.
For centuries, gold was thought to be the "elixir of life" – a magical solution for aging skin, and that's why we infuse pure gold into our products.
Our gold beauty treatments are perfect for indulging yourself so you can obtain a flawless and radiant complexion just in time for summer!
Here, we list some of the OROGOLD skincare products that are a must-have so that you can have fun in the sun: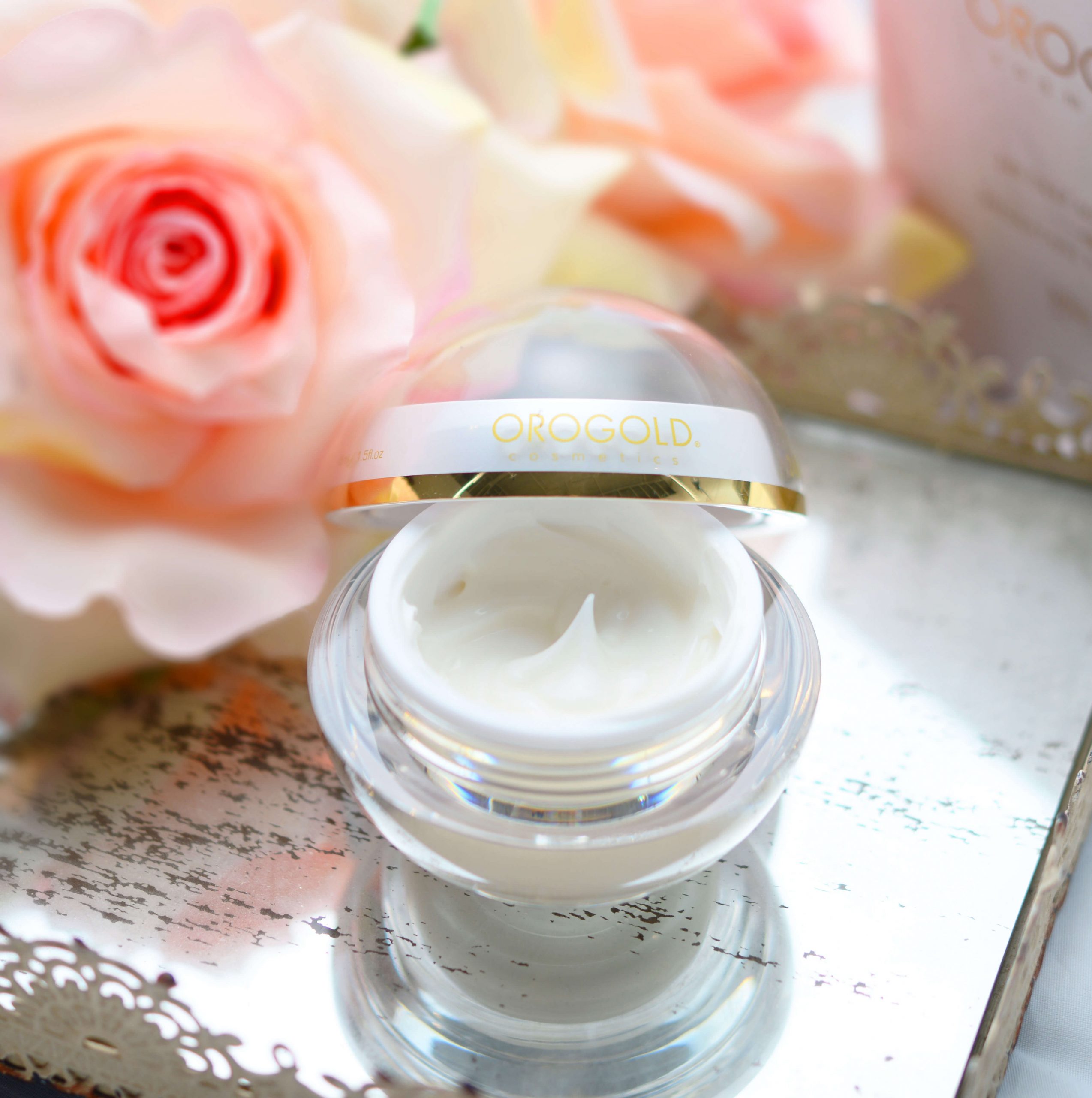 Notice how your skin feels tight and dehydrated after spending time soaking up all that vitamin D?
You probably need a good moisturizer for that extra hydration, and that's where OROGOLD's 24K Deep Moisturizer comes in.
This moisturizer is one of the best skincare products for summer because it prevents water loss. It is important to keep your skin moisturized during the hot summer months because your skin may become oily if it is dehydrated. This means your body will produce more of an oily substance called sebum to keep itself moisturized, since it can't produce water. 
The 24K Deep Moisturizer is packed with moisture-loving ingredients, like vitamin C and beta-glucan. 
Vitamin C has been proven to help decrease transepidermal water loss, and beta-glucan works by calming and soothing your irritated skin. Beta-glucan is a pretty underrated ingredient in skincare. Besides keeping skin healthy and reducing transepidermal water loss, beta-glucan derived from oats can deeply moisturize the skin, keeping fine lines and wrinkles at bay.
Beta-glucan also happens to be a powerful moisturizer. It will shield cells from the damaging effects of oxidative stress, which causes premature aging.
We do not produce antioxidants on our own. However, since we are exposed to oxidative stress from pollution and sun exposure daily during the summer months, antioxidants are essential to any skin routine.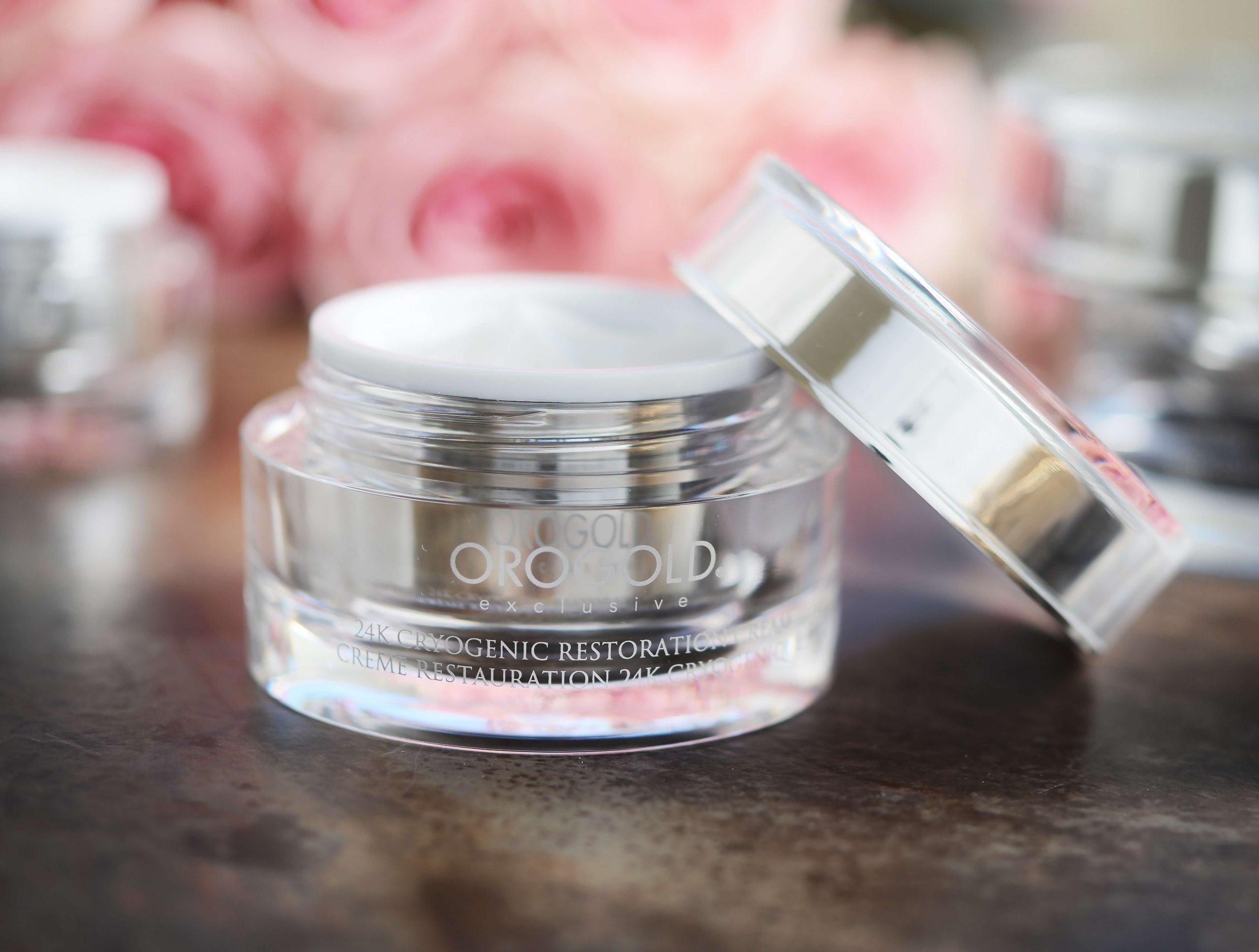 Summertime also means that you have to contend with problems like hyperpigmentation and sunspots.
When selecting your skincare products for summer, opt for gentle exfoliating ingredients that will increase cell turnover.
The 24K Cryogenic Restoration Cream is your go-to skin brightening product because it has retinyl palmitate, alpha hydroxy acids, and vitamin C.
Water-soluble acids, also known as AHAs, are derived from fruit sugars. It helps peel the outermost layer of skin away helps bring new, evenly pigmented skin cells to the surface. As a result, your skin will feel smoother after you've used this product.
However, it's essential to protect your newly exfoliated skin from the sun because that's when your skin is most sensitive. Exfoliation removes the fine protective layer from the skin's surface or the "protective barrier". When this protective barrier is removed, the skin becomes more vulnerable to ultraviolet (UV) rays from the sun.
That's where SPF comes into play…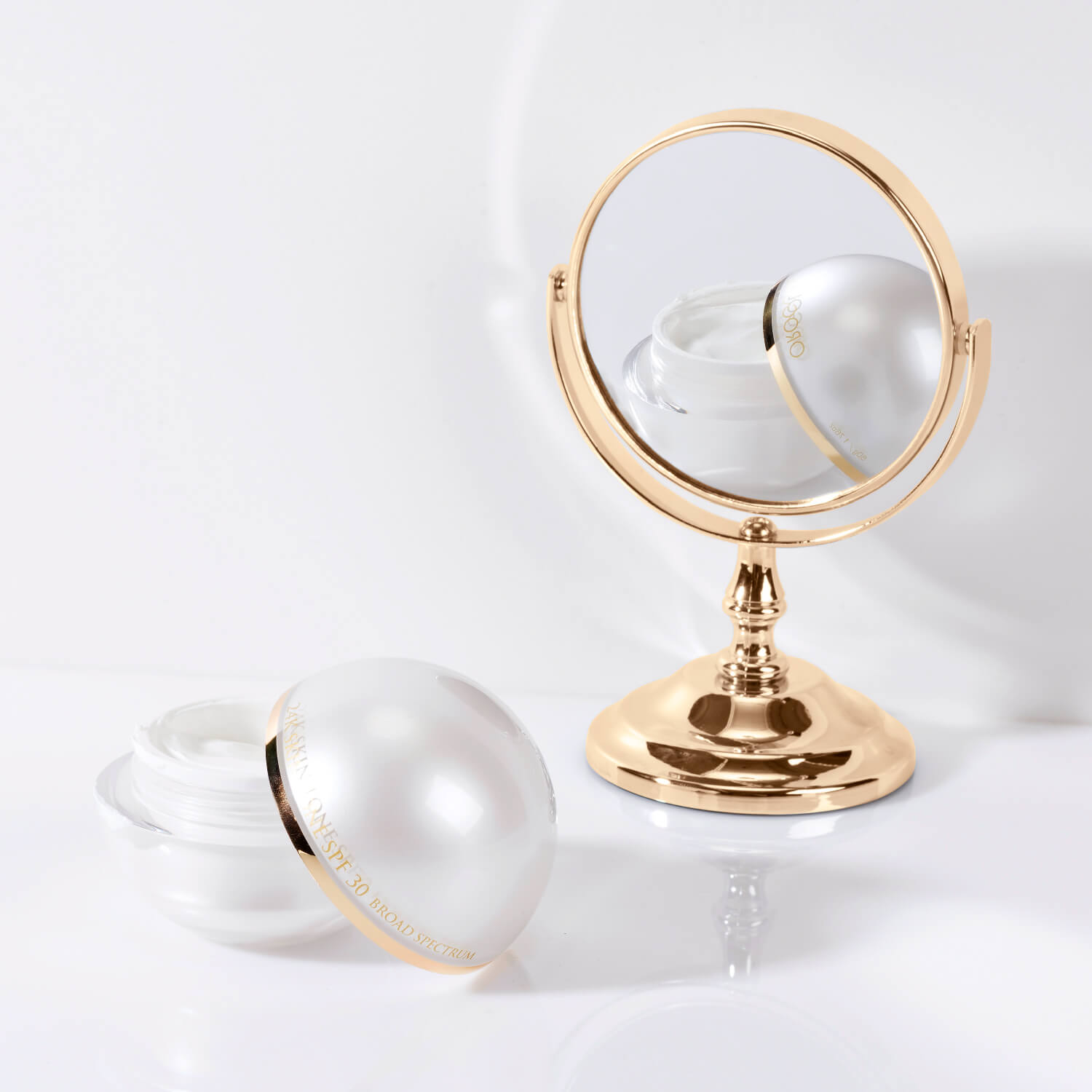 The sun can be your skin's worst enemy. That's why you should make SPF one of your must-have skincare products for summer.
SPF, or Sun Protection Factor, is essentially sunscreen that helps shield your skin from the sun's rays. The most important feature of sunscreen is broad-spectrum protection. This means that it protects against both UVA and UVB rays.
SPF helps by extending your skin's natural sun protection abilities. While you may see many SPF 50 products out there, an SPF 30 is all that you need. SPF 50 may technically offer a tiny bit more protection, but not in an amount that makes much of a difference. 
OROGOLD has a luxurious broad-spectrum sunscreen that you should use daily to protect yourself from harmful UVA and UVB rays. This lightweight, non-greasy, sheer formula provides daily rehydration and protection from UV rays.
Reviews rave about how lightweight it feels on the skin, without feeling sticky or greasy. That makes this sunscreen a perfect addition to your summer skincare routine.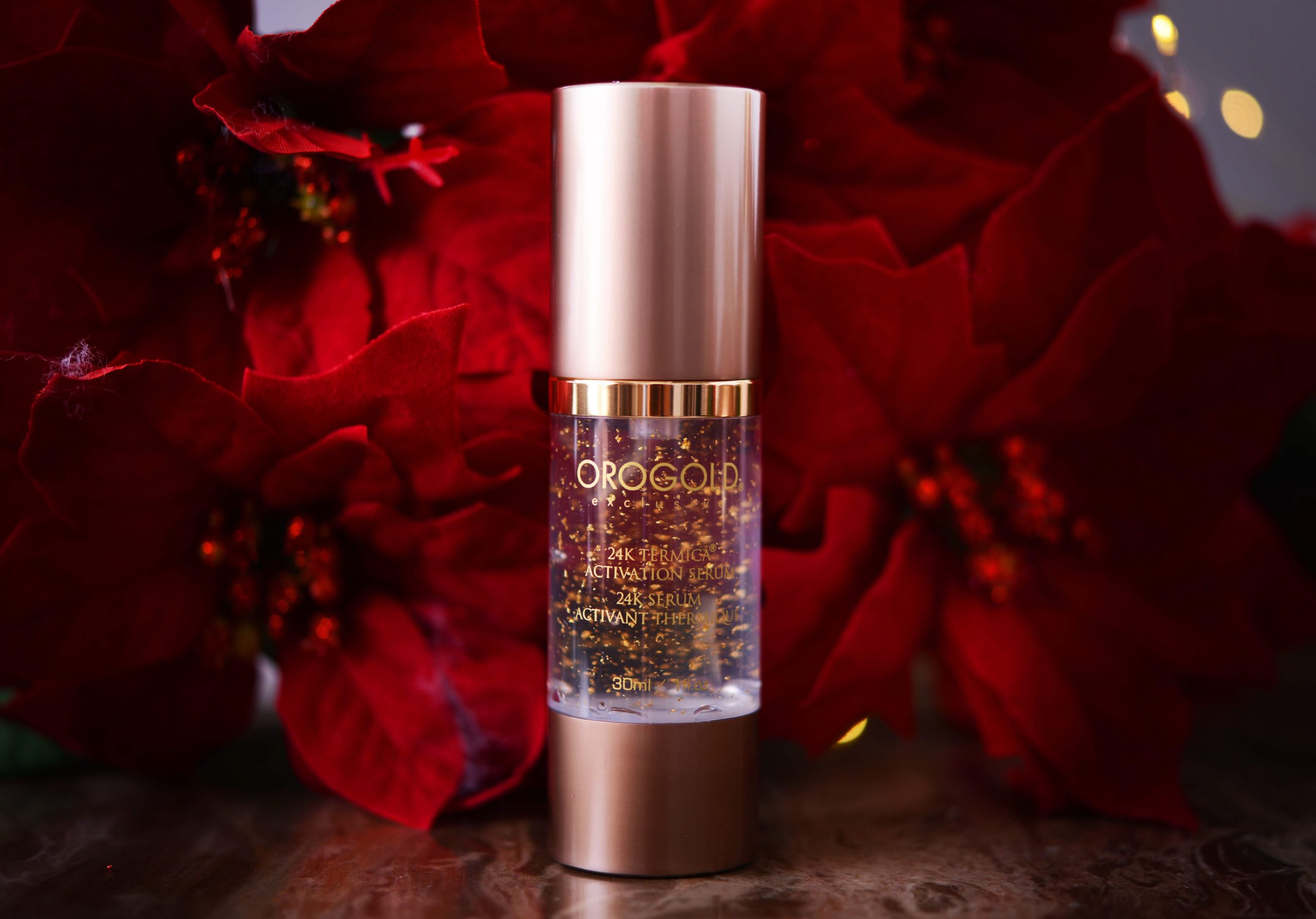 The summer heat often proves to be an enemy to those with oily skin, leading to problems like clogged pores and acne breakouts.
A serum would be one of the best skincare products for summer that you could use. Since its texture is lightweight, it's less likely to clog pores. It might even be able to replace your moisturizer if that has been too heavy for your skin.
The OROGOLD 24K Termica Activation Serum can help you rebalance your sebum production while eliminating excess oil production.
Enriched with a ton of skin-loving ingredients, this serum contains:
Witch hazel

Licorice root

Peptides

Sodium Hyaluronate

Green tea
Witch hazel is a key summer skincare ingredient. It acts as an astringent. This means that it helps dry out any excess oil and active acne spots, thanks to its active tannins.
If you require a cure to relieve your sunburn, witch hazel is again your best friend. It has been used traditionally to alleviate injury, irritation, and inflammation.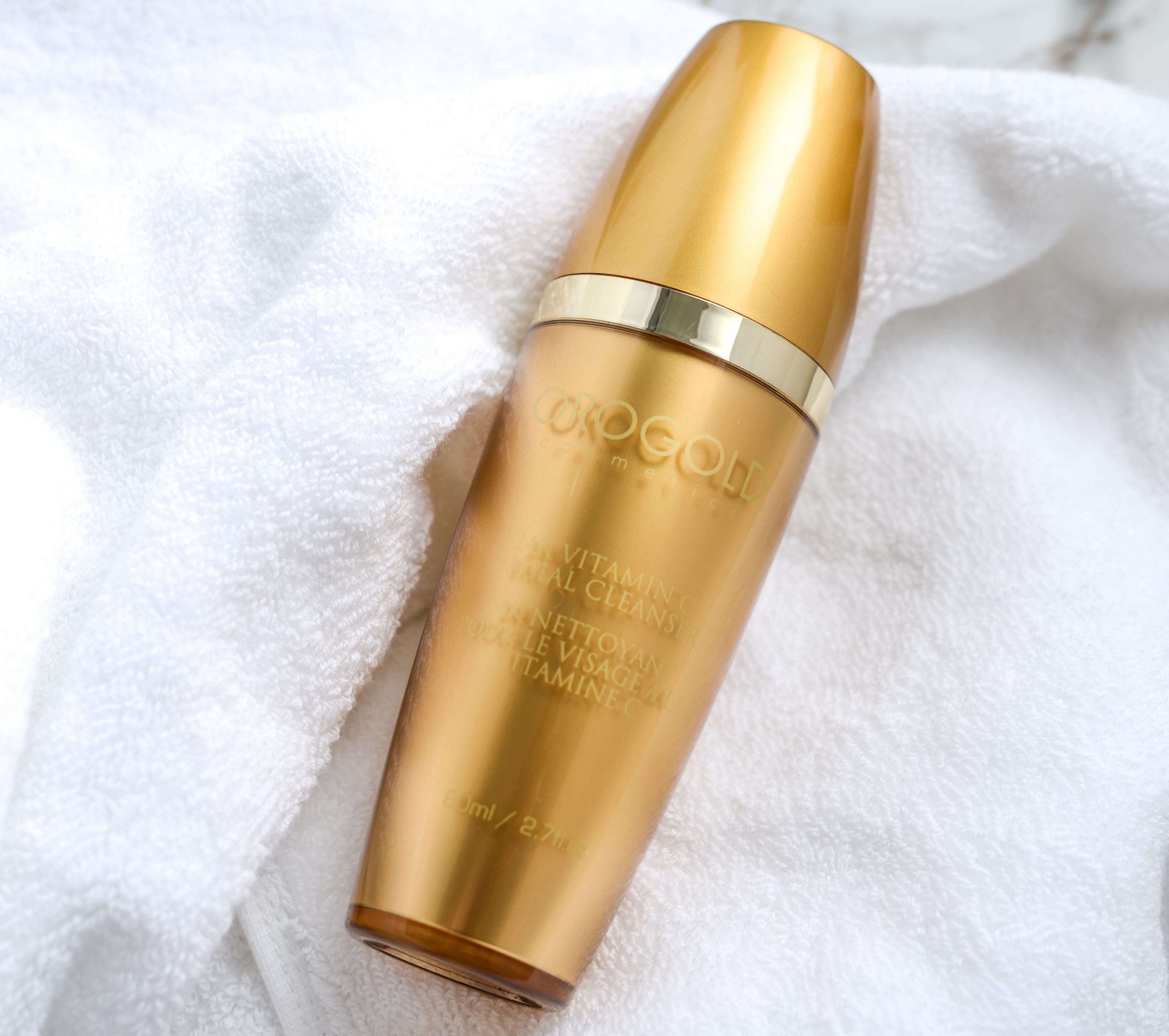 Vitamin C is universally known as a powerhouse ingredient. It can restore radiance, reduce the appearance of fine lines, and provide a layer of protection from daily environmental pollution and sun damage.
You need to look for Vitamin C as an ingredient in your skincare products for summer because it has so many benefits.
Excessive exposure to the sun and free radicals can damage cells and contribute to the aging process every day. Also part of the antioxidant family, Vitamin C is helpful in the process of protecting the skin's structure while also helping promote collagen production.
Why has OROGOLD included vitamin C in this cleanser?
To increase skin luminosity, reduce fine lines, and enhance radiance. It can also serve as a barrier against environmental pollution.
The 24K Vitamin C Facial Cleanser is a mild cleansing liquid that rids the skin of all traces of makeup, dirt, and excess oils.
Packed with Vitamin C, aloe vera, and Retinyl Palmitate, this product is used to cleanse skin thoroughly without stripping away moisture.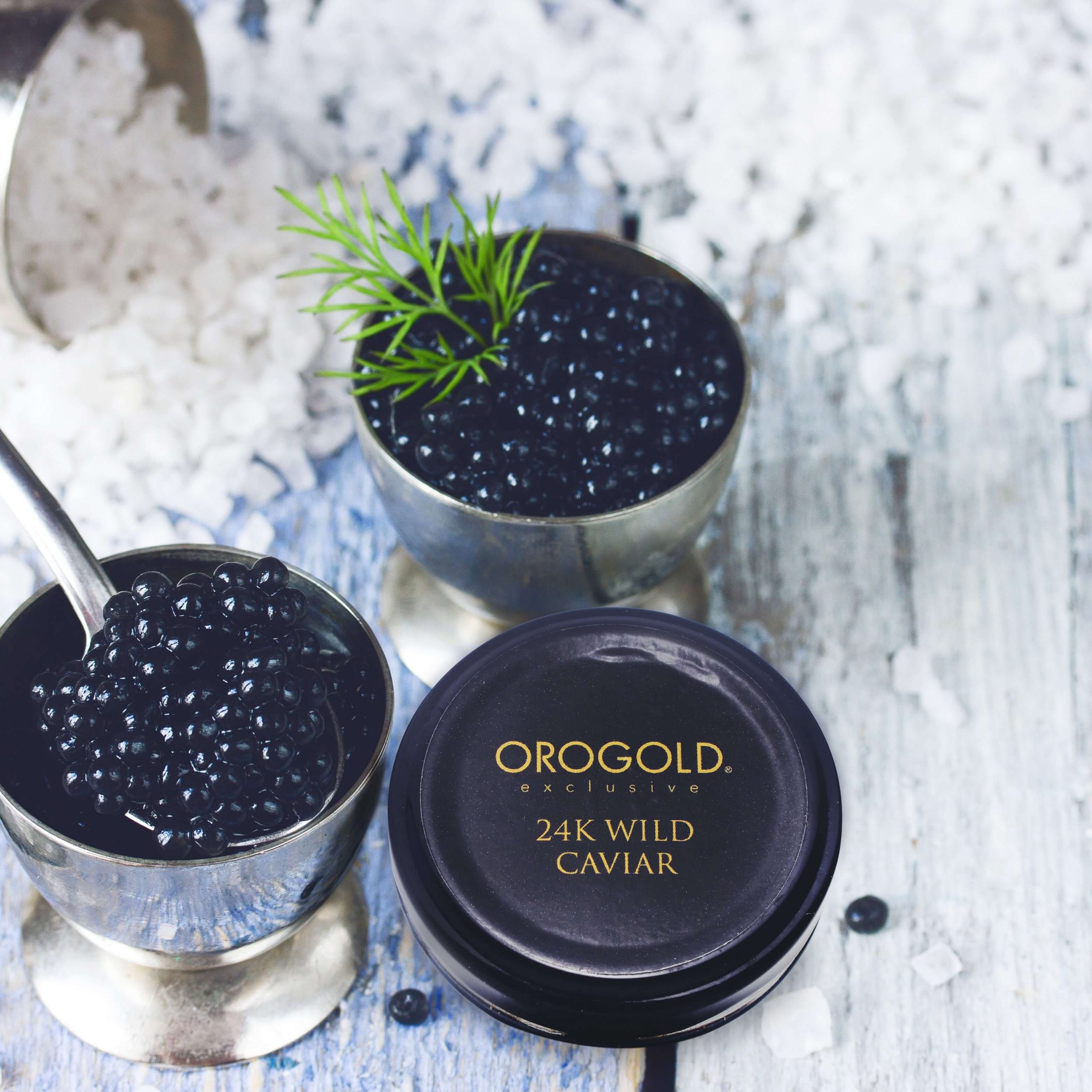 Sensitive skin is another skin woe that's pretty common during summertime. It's vital to treat your skin with care and cut down on products containing too many active ingredients, so you don't over-sensitize your dermis.
Hot weather leads to a person losing more water in their body. This makes them dehydrated. This may result in skin irritation, redness, and dryness.
The 24K Wild Caviar is a soothing mask that cools down the surface of any reactive and heated skin, perfect for the summer heat.
The main ingredients in this mask? Just Wild American Caviar, gold, and tea tree oil. This simplicity makes it one of OROGOLD's choice of skincare products for summer.
Wild American Caviar contains amino acids, ceramides, vitamins, and antioxidants that fortify the skin, healing that damaged skin barrier.
Dr. Michelle Green, a board-certified dermatologist, states that caviar is high in omega-3's that help boost the skin's barrier and combats any dryness. This aids in preventing any irritants from sensitizing your skin any further while stimulating collagen production.
Additionally, caviar is packed with antioxidants. This gives your skin that much-needed extra layer of protection from the sun's ultraviolet rays.
On the other hand, tea tree oil is a natural antiseptic. It can help calm and soothe any inflammation on your skin. Its antioxidant and antibacterial properties can also help fight acne, which can resurface during the summer months.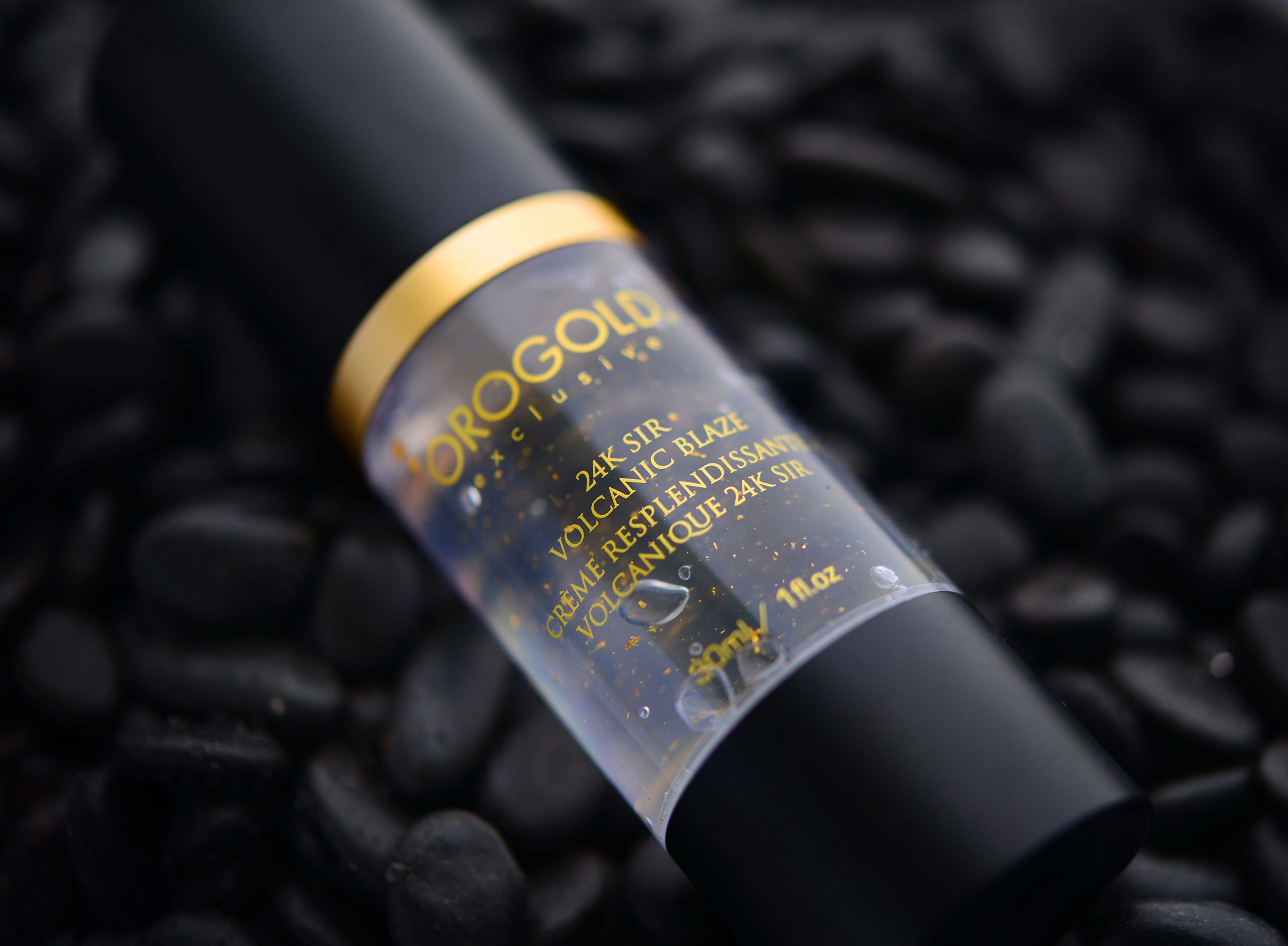 Made exclusively for men, the 24K Sir Collection targets skin problems that most men face.
This product contains volcanic ash, which is a mixture of sulfur and bentonite clay. It is especially rich in minerals and is helpful for healing wounds, inhibiting the growth of bacteria, and preserving the skin's health.
Volcanic ash is similar to clay in that it soaks up sebum, making it especially helpful for those with oily, acne-prone skin. It's a great ingredient because male skin tends to be thicker and oiler than female skin, making them prone to breakouts, especially during the summer.
In addition, volcanic ash can also aid in clearing up clogged pores and hyperpigmentation.
This serum-like treatment makes for a great skincare product for summer because it helps absorb excess sebum produced by the skin, keeping it clean, fresh, and healthy.
Enriched with a potent mix of ingredients like Acetyl Hexapeptide-8 and Sodium Hyaluronate, this blend visibly corrects dry skin, dark spots, and wrinkles while also revitalizing skin. This treatment also helps make the skin taut and firm.
This product is designed to be used alongside other items from the Sir Collection. However, it can be used as a treatment on its own as well.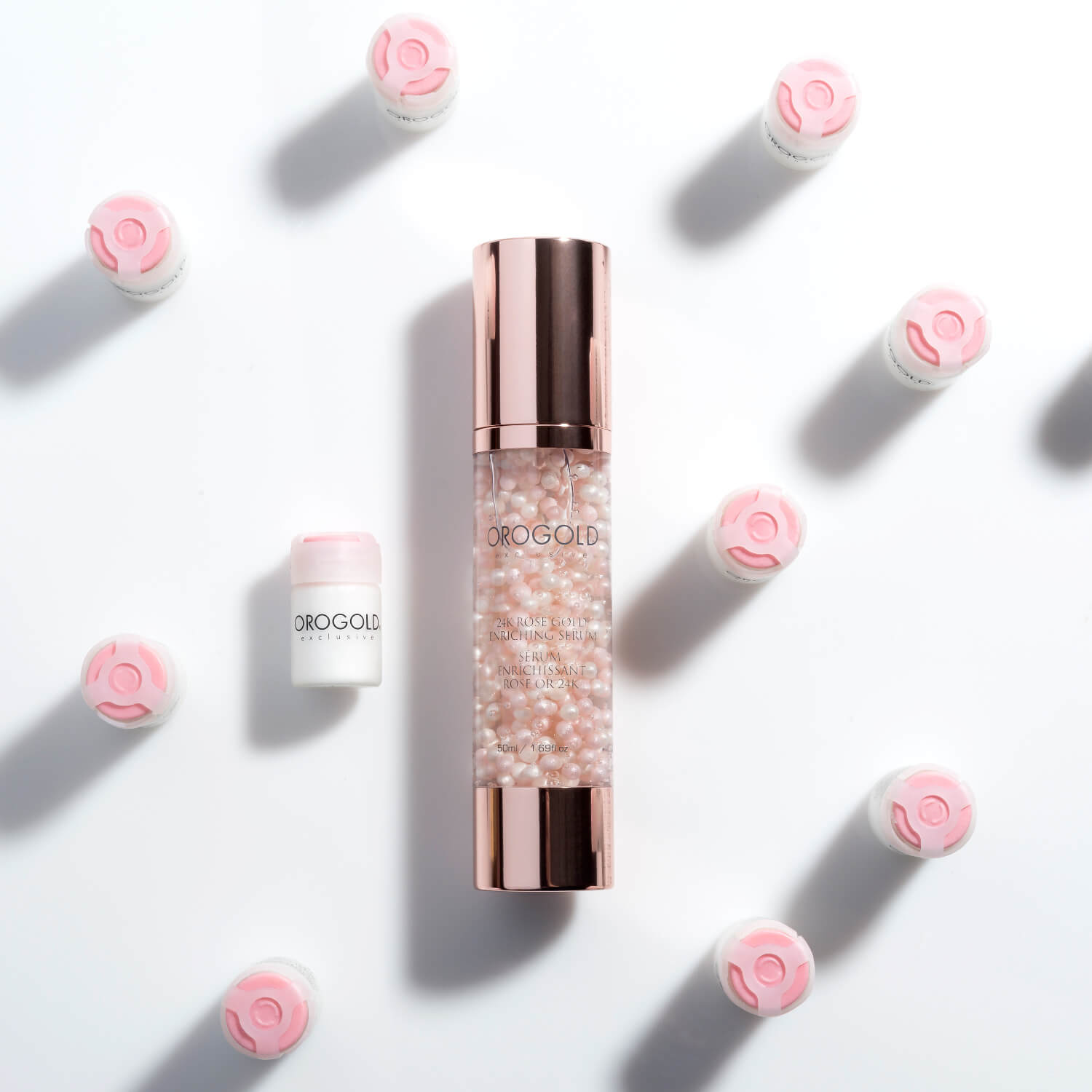 Spending time in the sun can cause the collagen in your skin to break down, so replenishing it is your best bet.
The 24K Rose Gold Age Duo is packed with peptides, among many other beneficial ingredients like niacinamide and resveratrol.
In addition to providing structural support for the skin, peptides comprise collagen and elastin fibers. These are the proteins that give your skin its volume and firmness. 
This serum has two separate components to give your skin that extra boost of moisture it needs. First, apply the 24K Rose Gold Multi-Vital Liquid Powder. As it is massaged into the skin, it changes from a powder to a liquid, and then it is absorbed. Next, use the 24K Rose Gold Enriching Serum after the first step has been fully absorbed by your skin.
Summary
Having a regular routine is one of the main building blocks of great skincare, so it's always important to be disciplined when it comes to this. It's also good to understand your skin, so you can have an idea of what products suit you best.
So, whether you're combatting dry skin, fine lines, hyperpigmentation, acne, or even clogged pores, OROGOLD definitely has something for you! You'll be able to display your skin with pride this summer if you add some of these products to your skincare routine – you'll be glowing like never before!