7 Ways to Soothe the Look of Sun Damaged Skin
Posted on August 10, 2021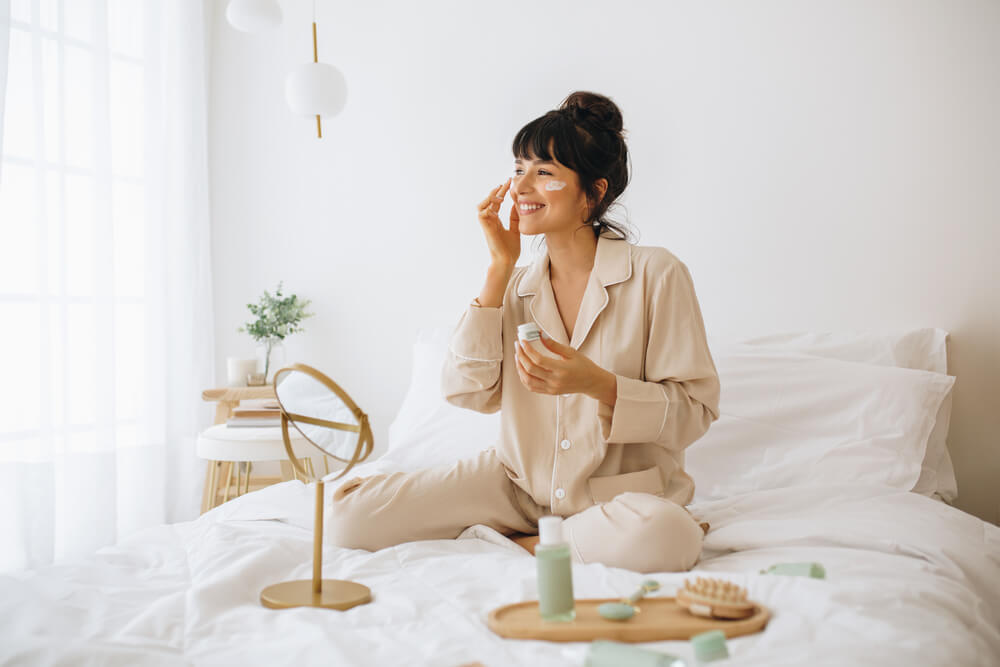 There's no denying it. Feeling the sun's rays warm your face can feel amazing.
Until you realize that soaking up the sun's UV (ultraviolet) rays without protecting your skin has caused you to develop signs of sun-damaged skin.  
Suddenly you are noticing the appearance of creases around your eyes and a few fine lines scattered here and there as well. Your cheeks are red and blotchy in color. Your skin, that once glowed year-round begins to look dull, dry, dehydrated. It looks thinner too, and hangs a little looser.  
With a feeling of urgency, you wonder how you can repair the look of damage that the sun has caused to your skin?  
Don't worry, you can take steps right now to soothe the look and feel of your skin.
We know that taking care of your skin means using high-quality products with carefully selected ingredients to address your skin concerns, and we've included 24K cosmetic Gold in every drop.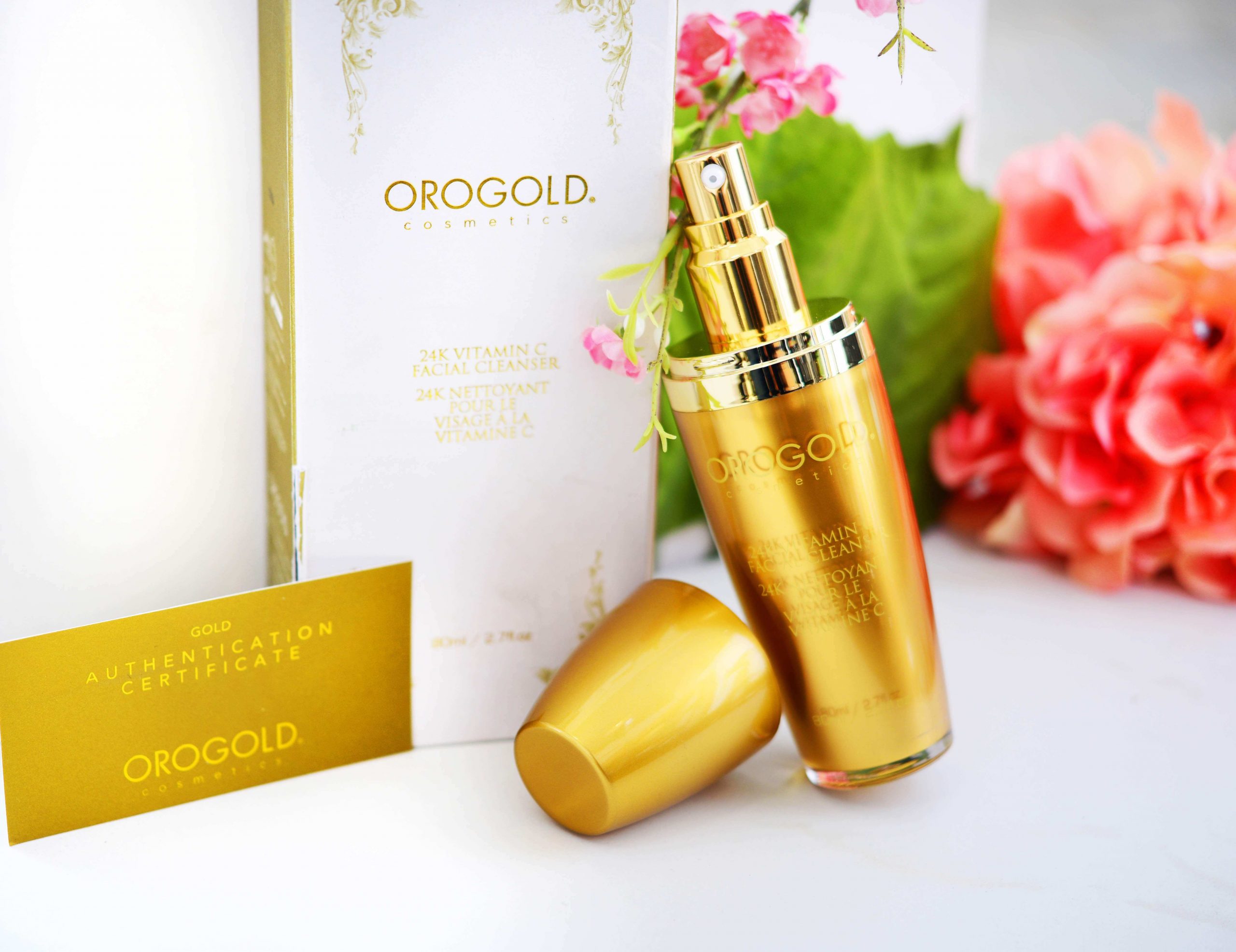 If you want to restore your skin to its pre-sun damaged glory days, you'll want to take time to plan a restorative skincare routine.
Every skincare routine should begin with a gentle cleanser.
Our 24K Vitamin C Facial Cleanser is a mild face wash that will gently rid your skin of makeup, dirt, and excess oils without stripping your skin of it's vital natural oils.
Excessive exposure to the sun and free radicals can damage cells and contribute to the aging of your skin every day. This cleanser is chock full of powerhouse ingredient Vitamin C to leave skin looking fresh and bright.
Soothing Aloe Vera, and Retinyl Palmitate, and cosmetic gold compliment the Vitamin C in this product to leave your skin looking and feeling fresh, clean, and luminous.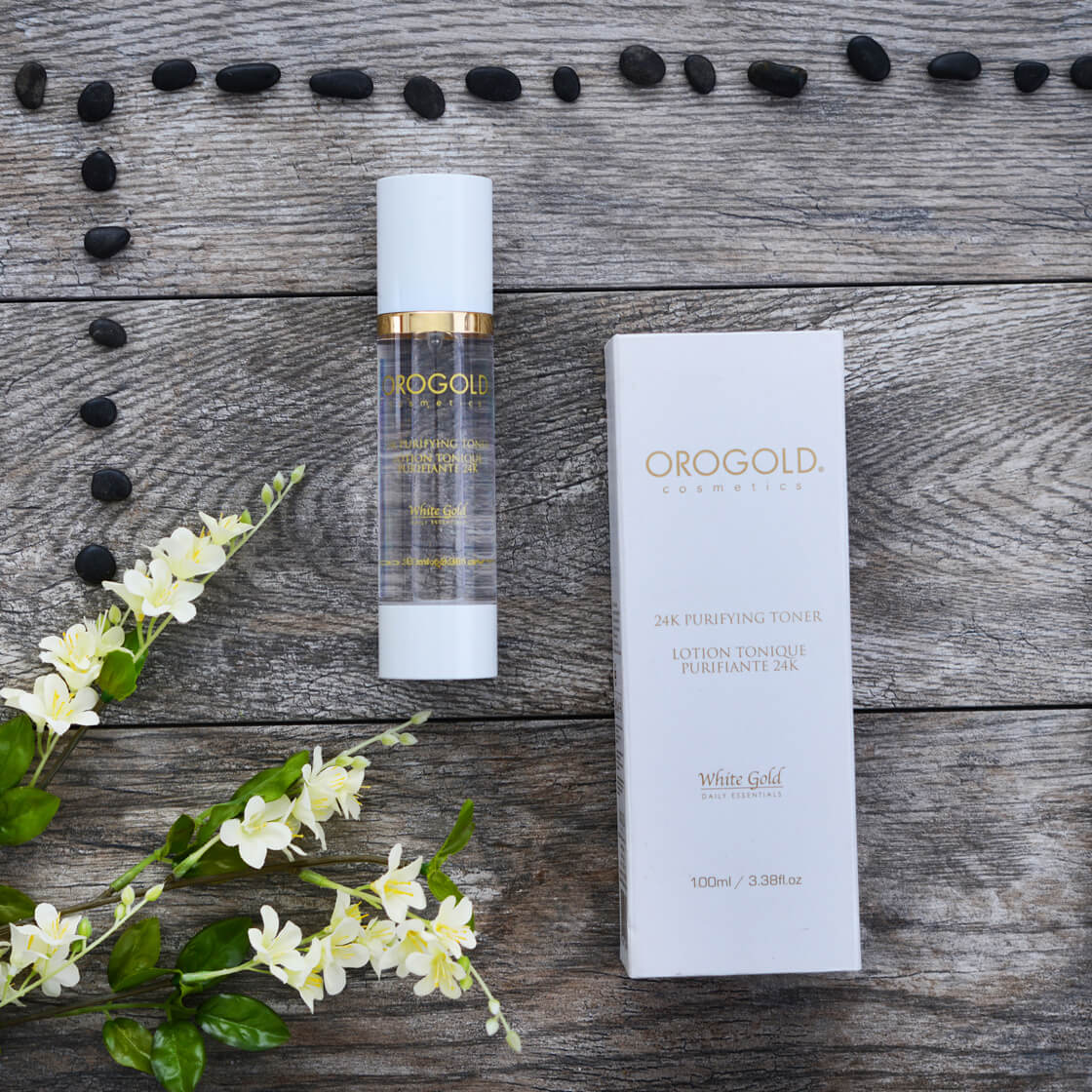 Does your skin look dull?
This gentle and cooling toner won't sting your skin as it works to remove any dirt, oil, and makeup that your cleanser may have left behind.  
It leaves your skin looking and feeling balanced and even. Most importantly, it will not strip your skin of the vital natural oils that it needs unlike more abrasive toners on the market.
You also can also count on this toner to minimize the look of your pores, giving your skin a smoother appearance.
Our soothing 24K Purifying Toner will leave your skin with a bright, radiant finish.
Want to pair it with a fantastic cleanser? Try our 24K Vitamin C Facial Cleanser.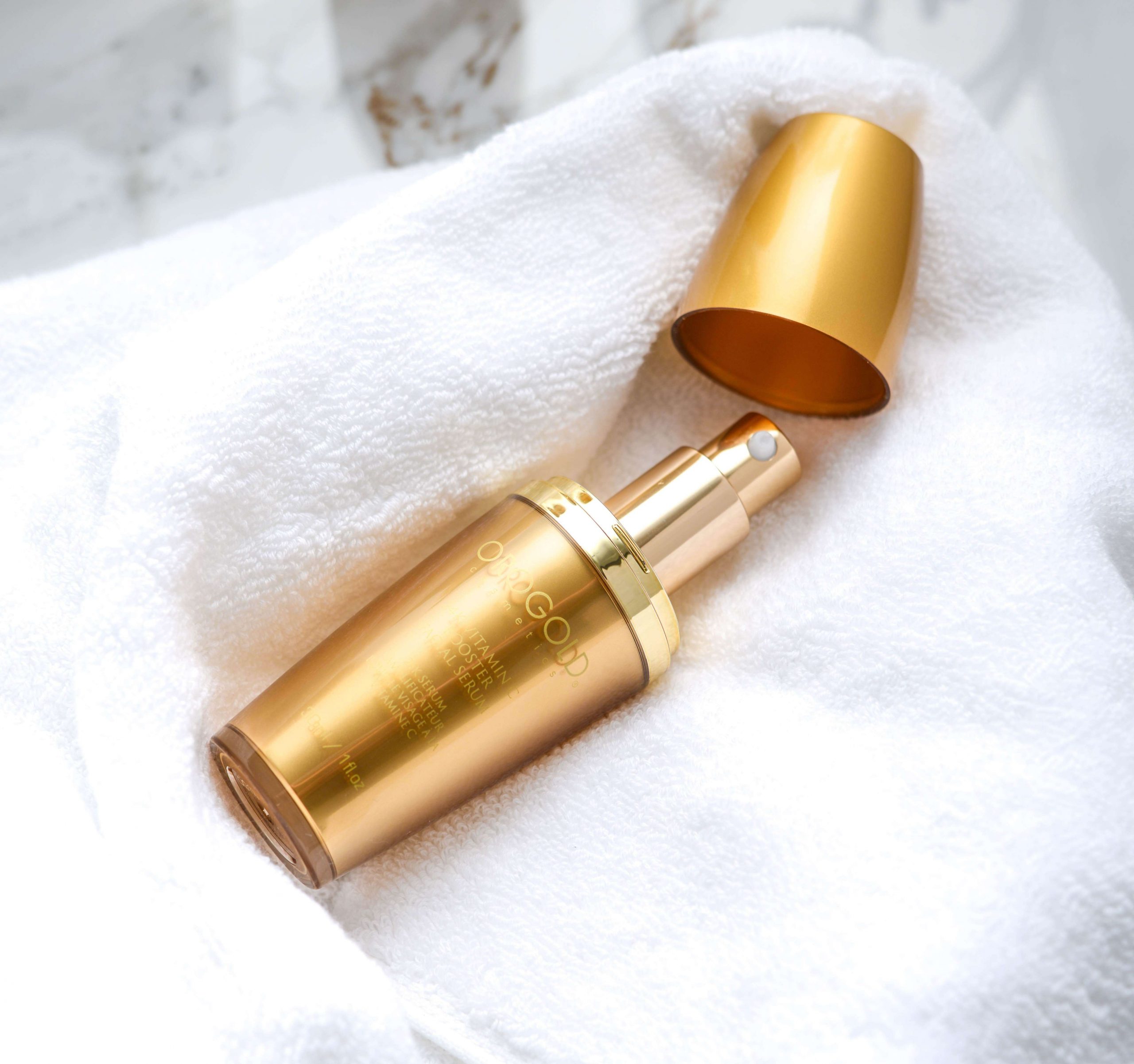 Is your skin looking dull after time spent out in the sun? Do you want to bring a youthful glow back to your skin?
We have packed our 24K Vitamin C Booster Facial Serum with Vitamin A and two different forms of nature's own antioxidant -Vitamin C, or Ascorbic Acid. This formula is great for renewing that youthful glow to your skin and reducing the appearance of fine lines and wrinkles.
This serum can help rid you of the look of dullness on the surface layer of your skin, brightening your appearance all day long.
Vitamins A and C work wonders in combination, and are the perfect pair in this serum.
Even better?  You'll also reap the benefits of the Wheatgerm oil infused in this serum.  
You will be sure to see amazing results from the ingredients in this serum!
We suggest combining this serum with 24K Vitamin C Cleanser and the 24K Dark Circle Eye Solution for the best results possible.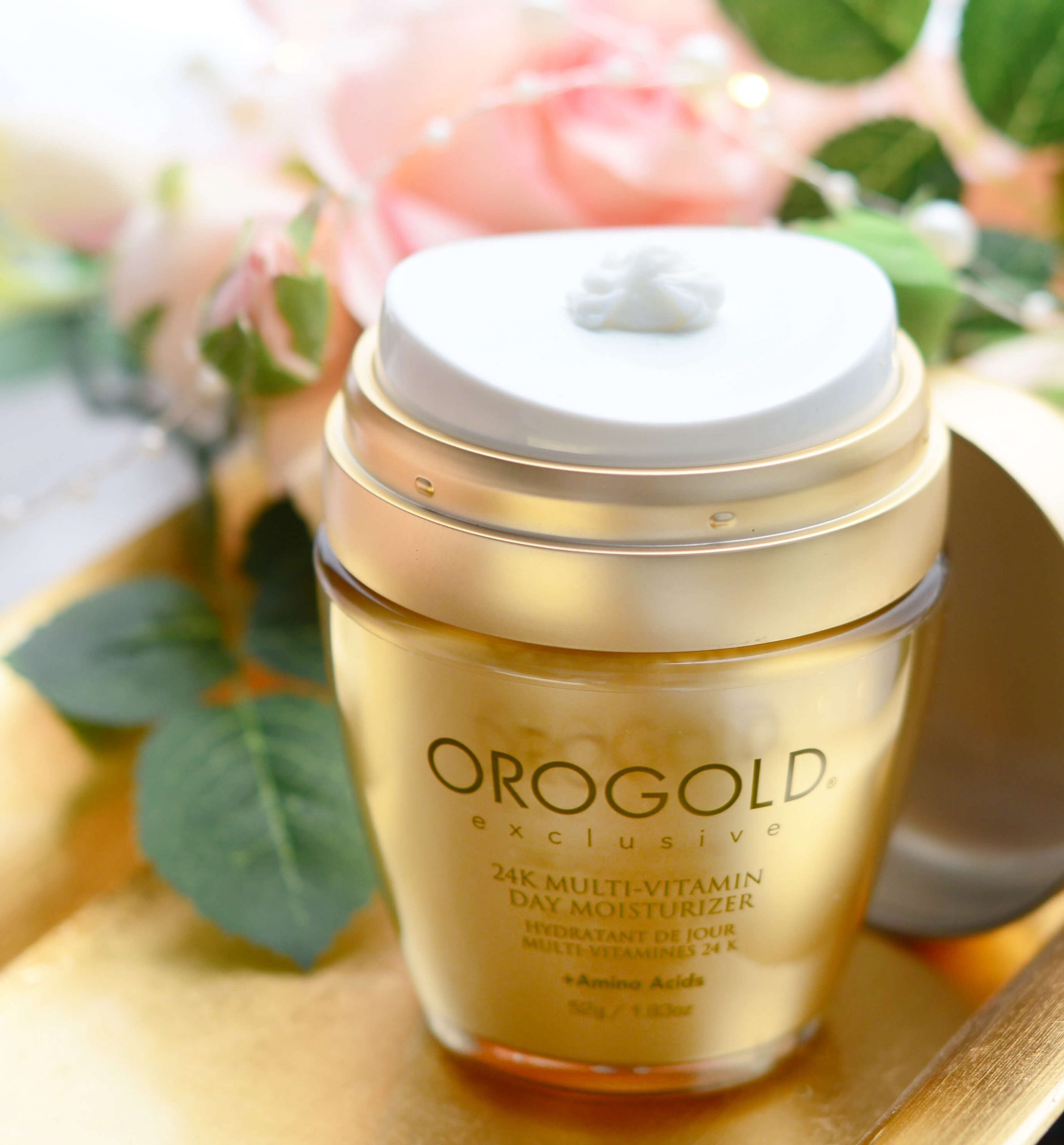 During the day, your skin is at the mercy of the sun and environmental stressors, which is not a good thing.
With Vitamins A, C, E, cosmetic gold, and Shea Butter, our 24K Multi-Vitamin Day Moisturizer + Amino Acid is a vitamin-rich multi-tasking day cream. This cream moisturizes your skin to keep it looking firm, plump, and bright.
When used alongside 24K Multi-Vitamin Night Nourishment + Retinol as part of your daily skincare routine, you can count on achieving the best results. They're a must-have for the summer months.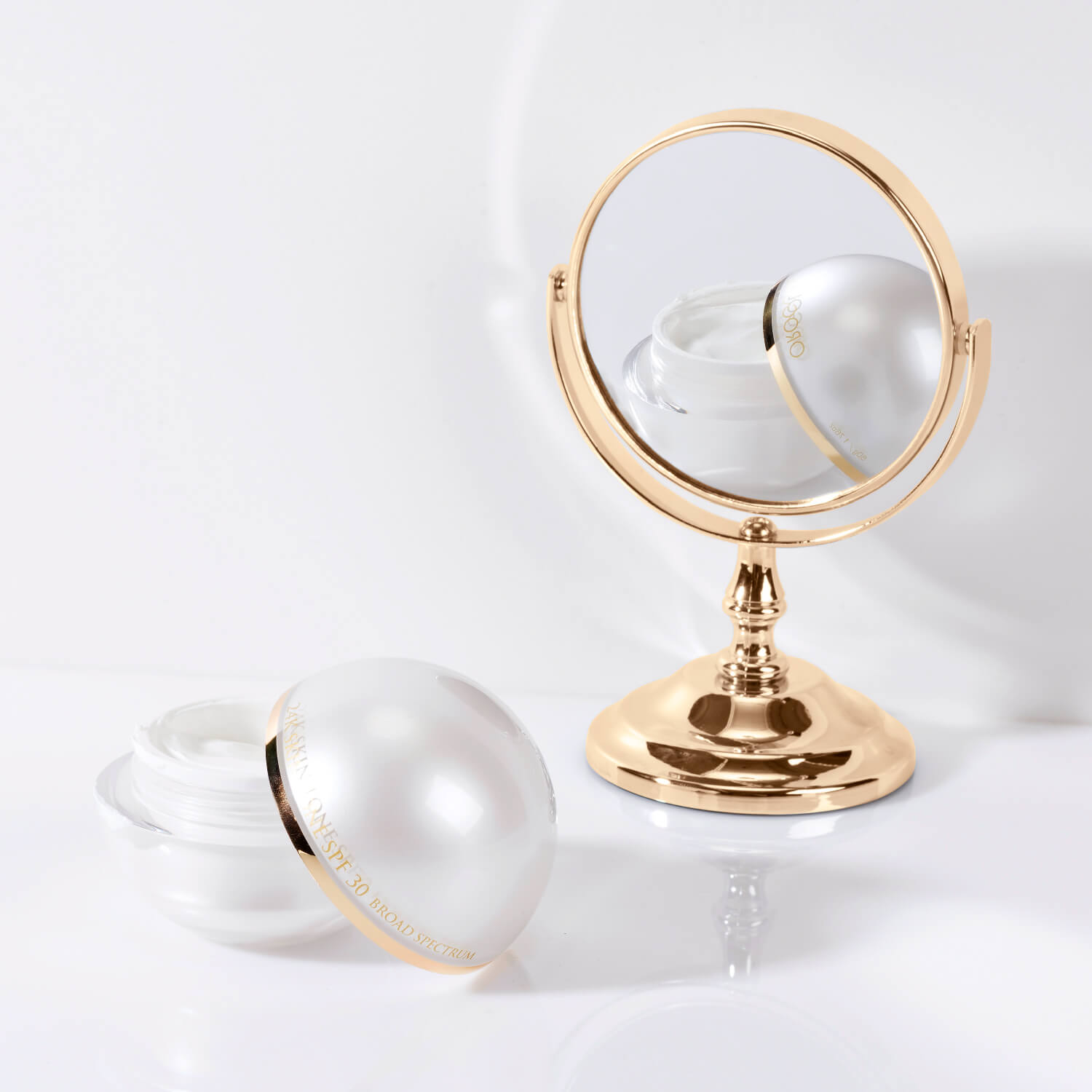 Most of the signs of aging you are noticing on your skin are caused by the sun.  The sun can wreak havoc on your skin.  That's why it's so important to protect yourself from its rays daily.
Using an SPF is an absolute must. A luxurious broad-spectrum sunscreen, 24K Skin Tone SPF is a sheer and comfortable solution to the problem of how to keep your skin safe all day long. 
If your skin is dry as well, this light-weight, non-greasy formula will re-hydrate your parched skin while doing it's job protecting your skin from further damage.
OROGOLD has developed this product with broad-spectrum protection, and you can count on it to protect your skin from damage from UVA and UVB rays.
This product works great when paired with our 24K Multi-Vitamin Day Moisturizer + Amino Acids.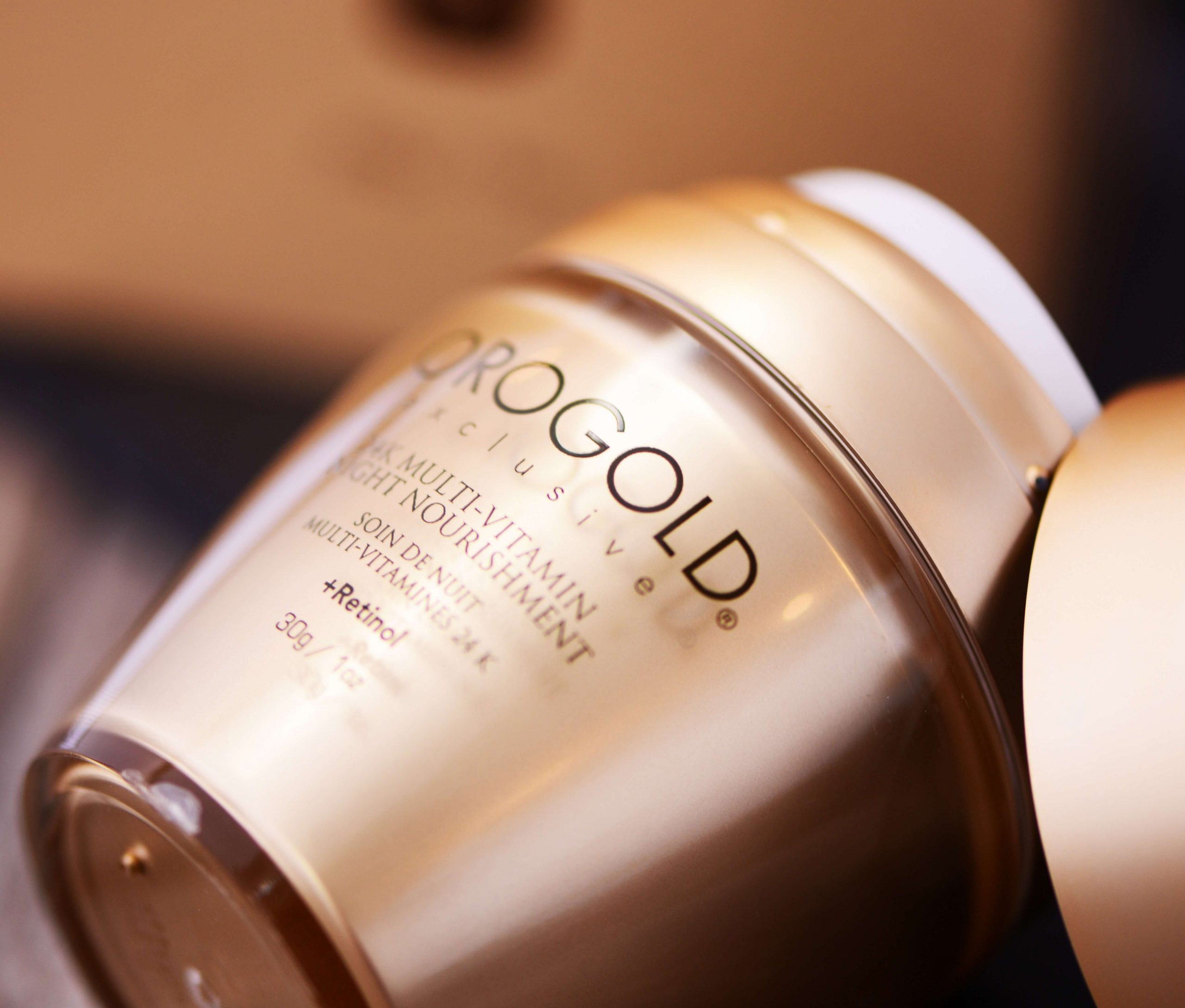 Because at night your skin is not exposed to any threats of sun damage or damage from environmental stressors, high-quality night creams like this one take the opportunity to soothe and restore the look and feel of your skin.
The magic of this product is in the ingredients. In addition to our special weapon, cosmetic Gold Ferment Extract, this night cream is formulated with hydrating Helianthus Annuus Seed Oil and Shea Butter to offer lasting results. The very opposite of mature-feeling skin.
For optimal results, use in combination with 24K Multi-Vitamin Day Moisturizer + Amino Acids.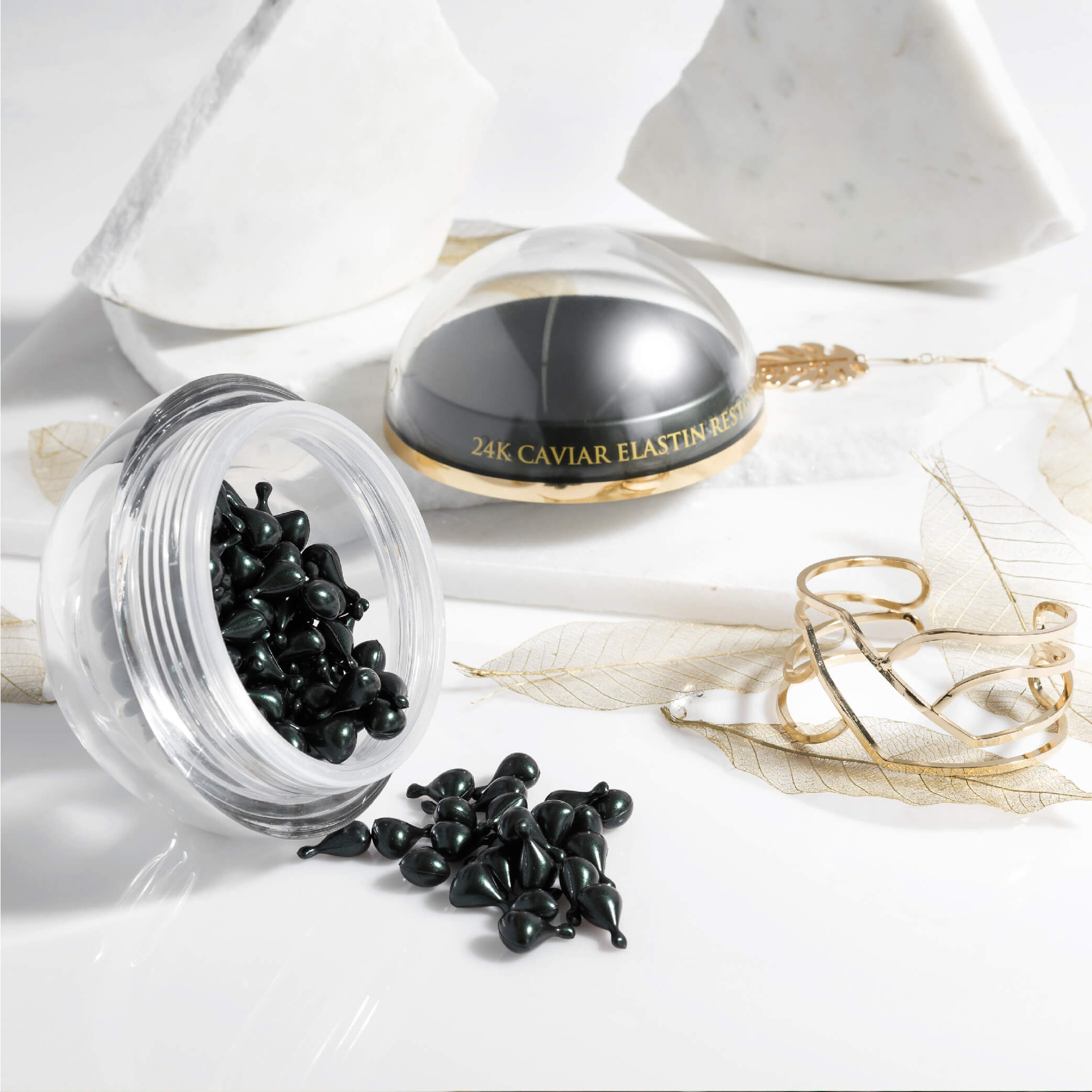 If you want to tighten up the appearance of your skin and miss your youthfully firm-looking complexion, you'll want to add 24K Caviar Elastin Restoration to your skincare routine. 
Because we have never been a company to shy away from the finer things in life, we've included real wild American Caviar in this treat for your skin.
Luxurious to the extreme, Caviar will leave your skin feeling fresh and fortified.
The small, silky encapsulated beads in each jar contain a powerful dose of this skin serum.  Encapsulating the serum in this way keeps it potent by keeping it safe from exposure to air and light.
In addition to the cosmetic Gold we've infused into this serum, we've also added in a blend of Spilanthes Acmella Flower Extract and Sodium Hyaluronate to make your skin feel and look plump, smooth, and hydrated once more.
This serum can be used once or twice weekly.  We recommend using it in harmony with  our 24K Kelp Micro-Bead Cream.
How to Tell if Your Skin is Sun Damaged
Chances are that you've experienced some form of sun damage in your life. Sadly, the effects of this accumulate. The following are a few symptoms that point to sun damage being the cause of your skin concerns:
Fine lines and wrinkles

Red, blotchy skin

Dark spots of skin

Cracked, dry, scaly skin

Dull skin

Skin that's losing its firmness
If your skin is showing any of these signs of sun damage, it is not too late to take steps to help your skin, restore it's appearance, and protect it from further damage.
Here is where our holy grail skin ingredient, gold, enters the ring.
24K Cosmetic Gold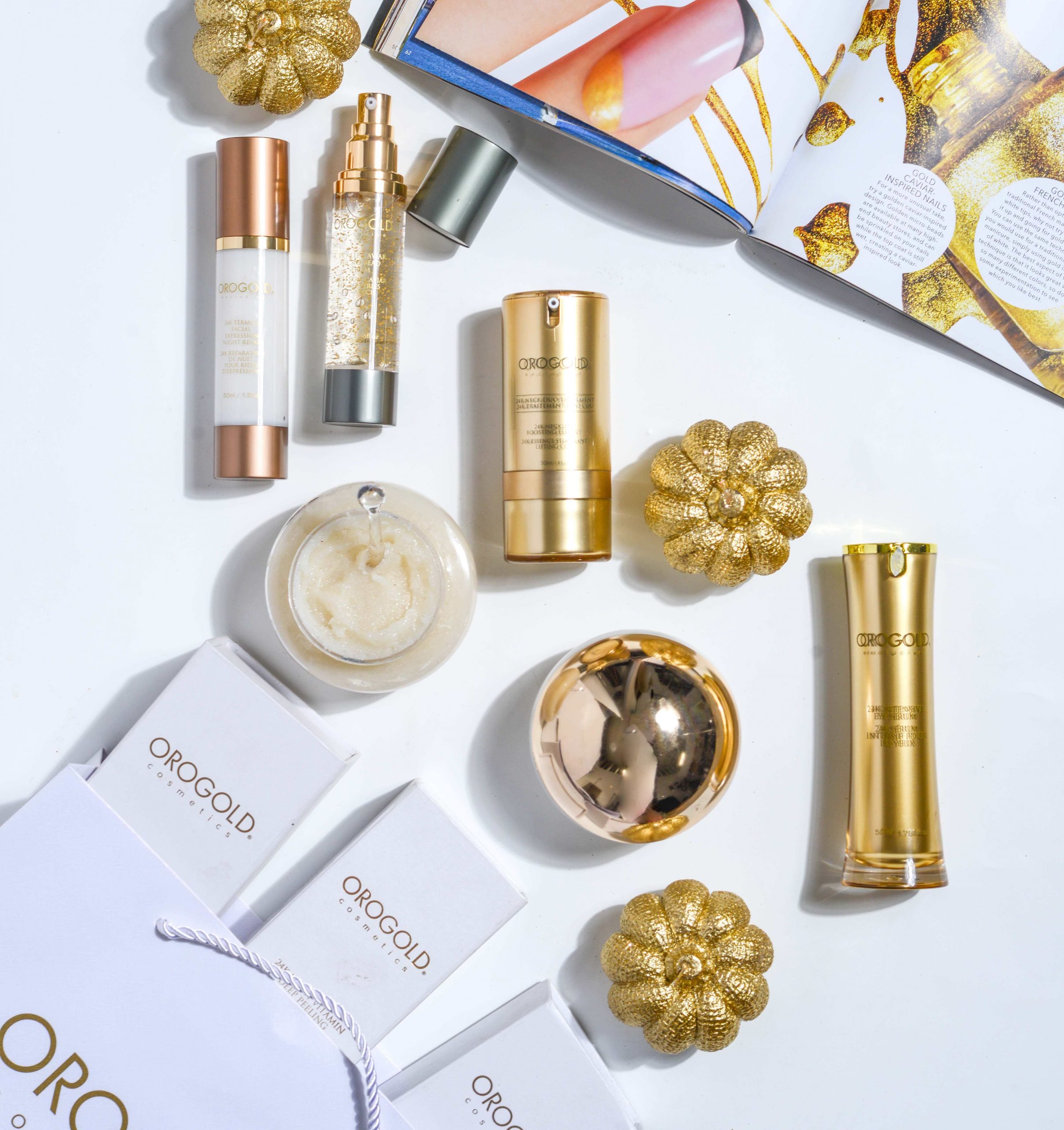 We've created products with powerful ingredients like Peptides, Hydroxy Acids, Botanical Extracts, and Vitamins galore.
But there is something else. The secret behind all OROGOLD skincare products – cosmetic Gold. 
Once used in ancient Rome as a healing salve, and embraced as part of traditional Chinese medicine as the, "Key to youth," Gold will leave your skin feeling its best. We have infused our products with this precious mineral to deliver its benefits straight to you.
It's our most buzzed about ingredient, and it can totally transform your skin.
In Conclusion
Maintaining a skin care routine with high-quality products can help you to prevent and repair the look of sun damage.
If your skin is showing the visible signs of sun damage, and you are ready to transform your appearance, we want you to know that there is hope! 
We have developed products with hand-picked ingredients just for you and your skincare needs.  These products are infused with our most special ingredient, cosmetic Gold, along with a plethora of other effective ingredients that will transform the look of your skin.