Which OROGOLD Face Mask is Right for You?
Posted on July 30, 2021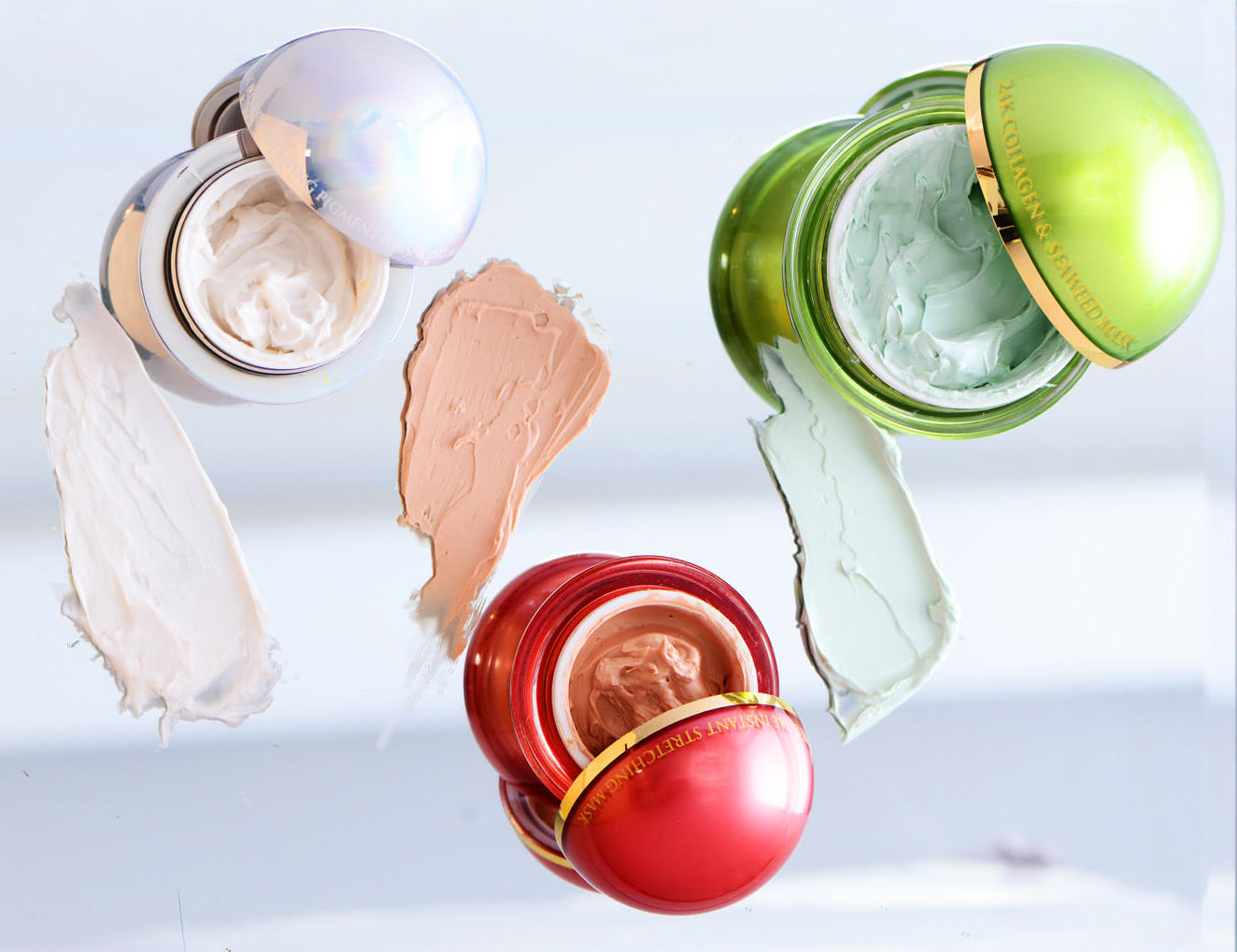 When rounding up your essential skincare routine, face masks might not be part of the roster. Most people might only have the basics — a cleanser, moisturizer, and sunscreen. And while that's completely fine, you might be missing out on the extra benefits a hydrating and detoxifying mask may provide you. An OROGOLD face mask may fit right in to improve your regimen.
Masking may not exactly be mandatory in your regular skincare regimen, but it's nice to treat your skin to one when it's begging for extra love and attention. There are many kinds of masks out there, from nourishing blends to tightening formulas. You just have to pick out the best one for your skin's needs.
If you're looking for a more luxurious and opulent masking session, pamper yourself with a gold-infused OROGOLD face mask. There are loads to choose from depending on what your skin is craving. Read on to see which face masks are most suitable for you and your skin concerns.
How to Choose the Right Face Mask for Yourself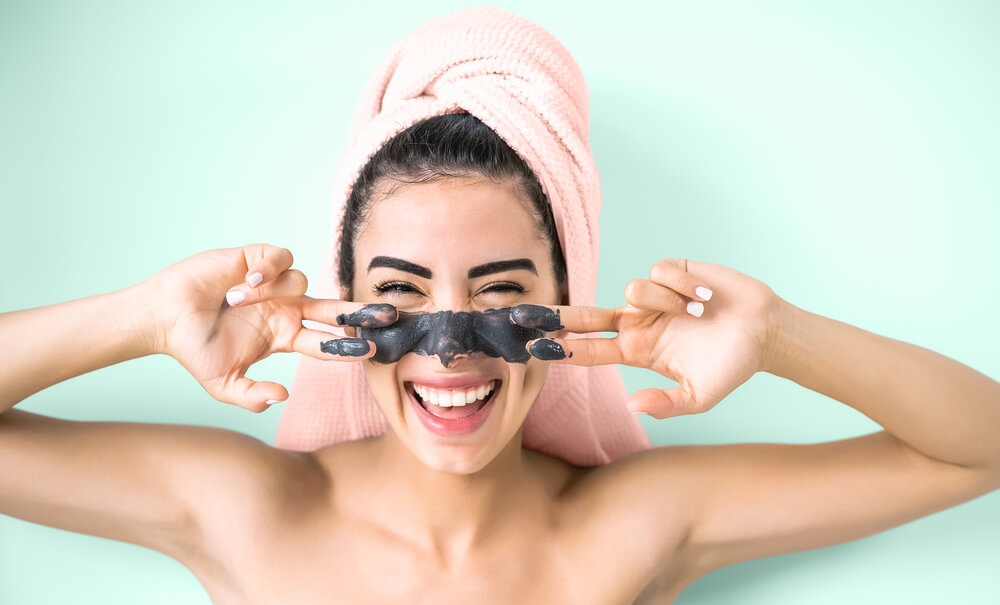 Every face mask has a specific purpose in your beauty regimen. Some are formulated with anti-aging ingredients to help smooth out any wrinkles, while others are mainly used to nourish parched and thirsty skin. They even come in different formats, from single-use sheet masks to clay that hardens on your face.
Choosing the right face mask for yourself can be overwhelming. But the key to pinpointing which one is best for you lies in two important factors: your skin type and the active ingredients in a mask.
First, let's talk about assessing your skin type and condition. Before selecting any skincare product, you need to have a thorough understanding of what your skin needs. Is it dry and thirsty for hydration? Is it oily and clogged up, begging to be detoxified?
The mask you choose will rely on this evaluation. After all, you can't use a super thick and rich face mask on your already oily and greasy skin. At the same time, you shouldn't dry out your complexion even more with a stripping charcoal mask if you have dehydrated skin.
You should also think about the top skin concerns you want your face mask to address. Do you want to brighten up those age spots, or plump up your skin to reduce the appearance of fine lines? Knowing what you expect out of your mask makes choosing one a lot easier.
Take a look at the active ingredients of each face mask to see if it can help you address your skin problems. Look for melanin-inhibiting ingredients like vitamin C if you want brighter skin. Keep your eyes peeled for retinol or hyaluronic acid if you want a more youthful, wrinkle-free glow.
Whatever your skin type or concern is, it's important to be gentle to your skin. Make sure the mask you go for doesn't have harmful or potentially irritating ingredients, like parabens. Luckily, every OROGOLD face mask is paraben-free to keep your skin safe and healthy.
Here are eight OROGOLD face mask options for you, depending on what your ultimate skin goal is:
To Get a Radiant, Even Skin Tone: 24K Bio-Brightening Pigment Balancing Mask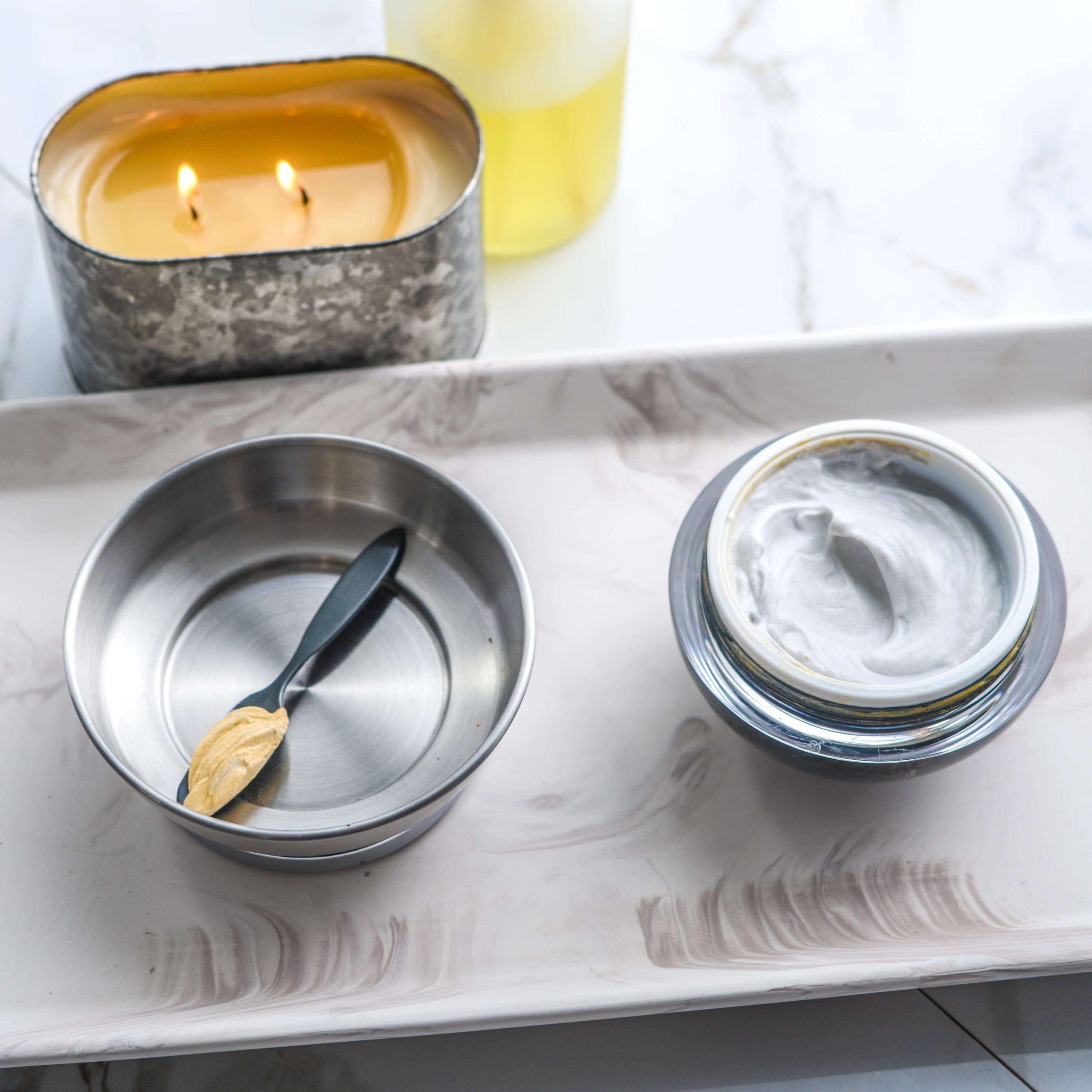 Dealing with acne scars and dark spots? Even out your complexion and add a bit of glow with the 24K Bio-Brightening Pigment Balancing Mask. It's chock-full of skin-loving vitamins A and E to make your skin plump and hydrated, as well as mica to give your complexion that youthful radiance you want.
Vitamin A is known to improve acne and even reduce the appearance of pesky scarring from breakouts. This is because it repairs damaged skin cells that lead to discoloration. Vitamin E, on the other hand, works to moisturize your skin barrier to make it more resilient.
Meanwhile, mica is a mineral that adds radiance and glow to the skin. This healthy ends up making your complexion look brighter and more even in tone.
This OROGOLD face mask comes with a silver spoon to easily scoop out the product. Apply it to a freshly cleansed face and leave it on for around 15 minutes before rinsing it off.
To Detoxify Congested Skin: 24K Collagen and Seaweed Mask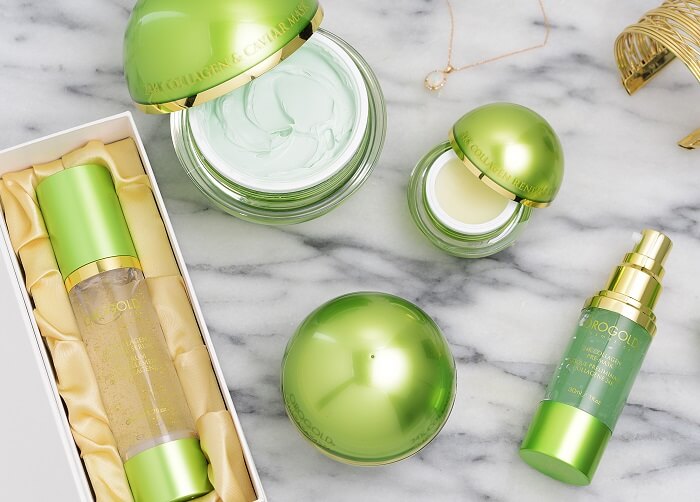 Those with oily and congested pores will fall head over heels with the 24K Collagen & Seaweed Mask, a kaolin clay mask that smoothens and detoxifies the skin. It also has hydrating and skin-volumizing ingredients like safflower seed oil, sage, and retinyl palmitate to keep wrinkles away.
Kaolin is known to be one of the gentlest forms of clay in the cosmetics world. It can absorb excess sebum and impurities stuck in your pores, leaving it congested and prone to breakouts. It also soothes the skin of irritation, which is helpful if you have sensitive skin.
That said, this mask isn't drying or stripping. It plumps up the skin because it's balanced out with moisturizing and plumping oils and vitamins.
To use this mask, apply a generous layer on clean skin. Kick back and relax for 10 or so minutes before rinsing everything off with cold water.
To Combat Wrinkles and Fine Lines: 24K Nano Hydra Silk Mask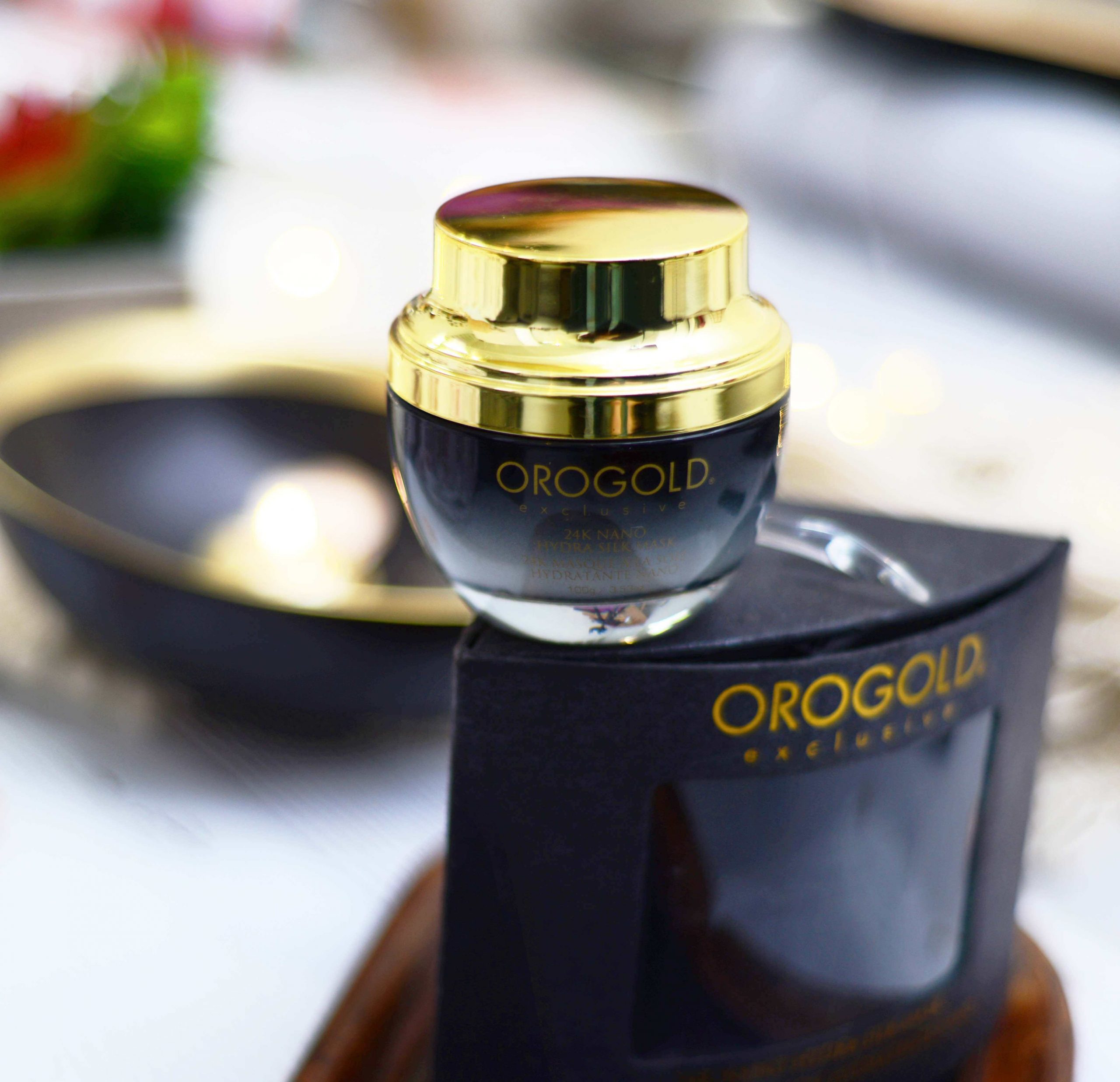 If you're starting to notice those inevitable lines and wrinkles popping up on your complexion, bust out the 24K Nano Hydra Silk Mask. This smoothing face mask is infused with anti-aging ingredients like sodium hyaluronate, vitamin E, and hydrating fruit extracts.
Sodium hyaluronate is a derivative of hyaluronic acid, a popular humectant known for its anti-aging abilities. It hydrates the skin deeply, making up for the moisture lost to old age and oxidative stress. This helps smoothen out those fine lines, making your skin look smooth and plump.
This mask is also rich in botanicals, from aloe vera, bilberry, goji, noni, and mangosteen extracts, among others. These help hydrate the skin for a gorgeous glow.
What's cool about this OROGOLD face mask is that it isn't a wash-off. You can leave it on your skin, making it a terrific once-a-week alternative to your nourishing night moisturizer.
To Deeply Nourish Dry Skin: 24K DMAE Instant Stretching Mask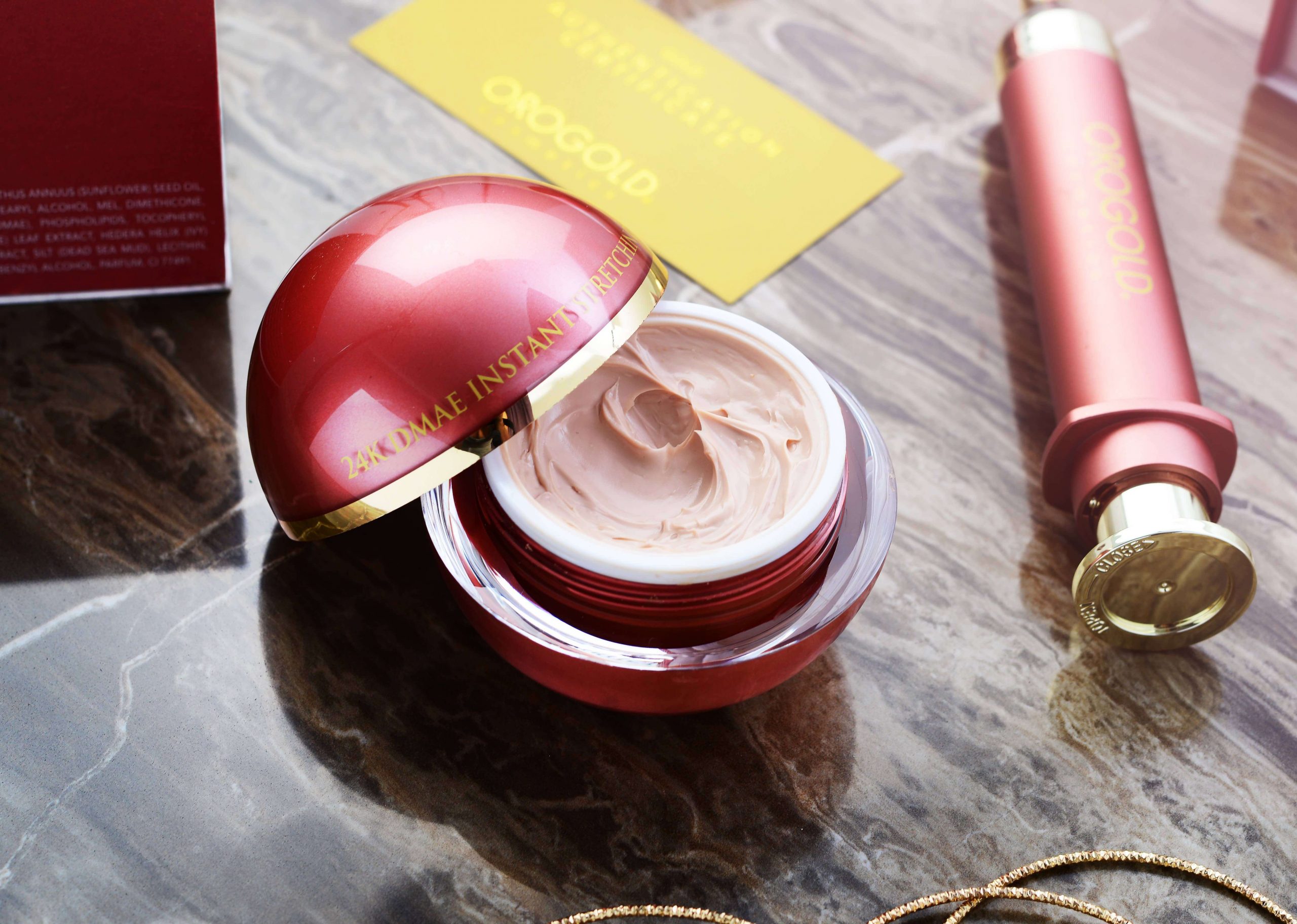 In the colder months, your skin can get a bit more dehydrated than usual. Quench its thirst with the deeply nourishing 24K DMAE Instant Stretching Mask, a mask made with a fine blend of moisturizing oils.
This OROGOLD face mask is formulated with jojoba and sunflower seed oils, which add hydration to parched skin. They also leave a slight dewiness to the skin, making it look naturally glassy. Plump and moisturized skin helps minimize the appearance of stark wrinkles and lines, making you look younger.
You can use this wash-off mask every week, allowing it to seep into your skin for 15 minutes before rinsing it off. Be sure to follow up with a high-quality moisturizer after using this mask to help seal in all the nourishing goodness from your masking sesh.
To Wake Your Skin Up with Essential Vitamins: 24K Tèrmica® Energizing Mask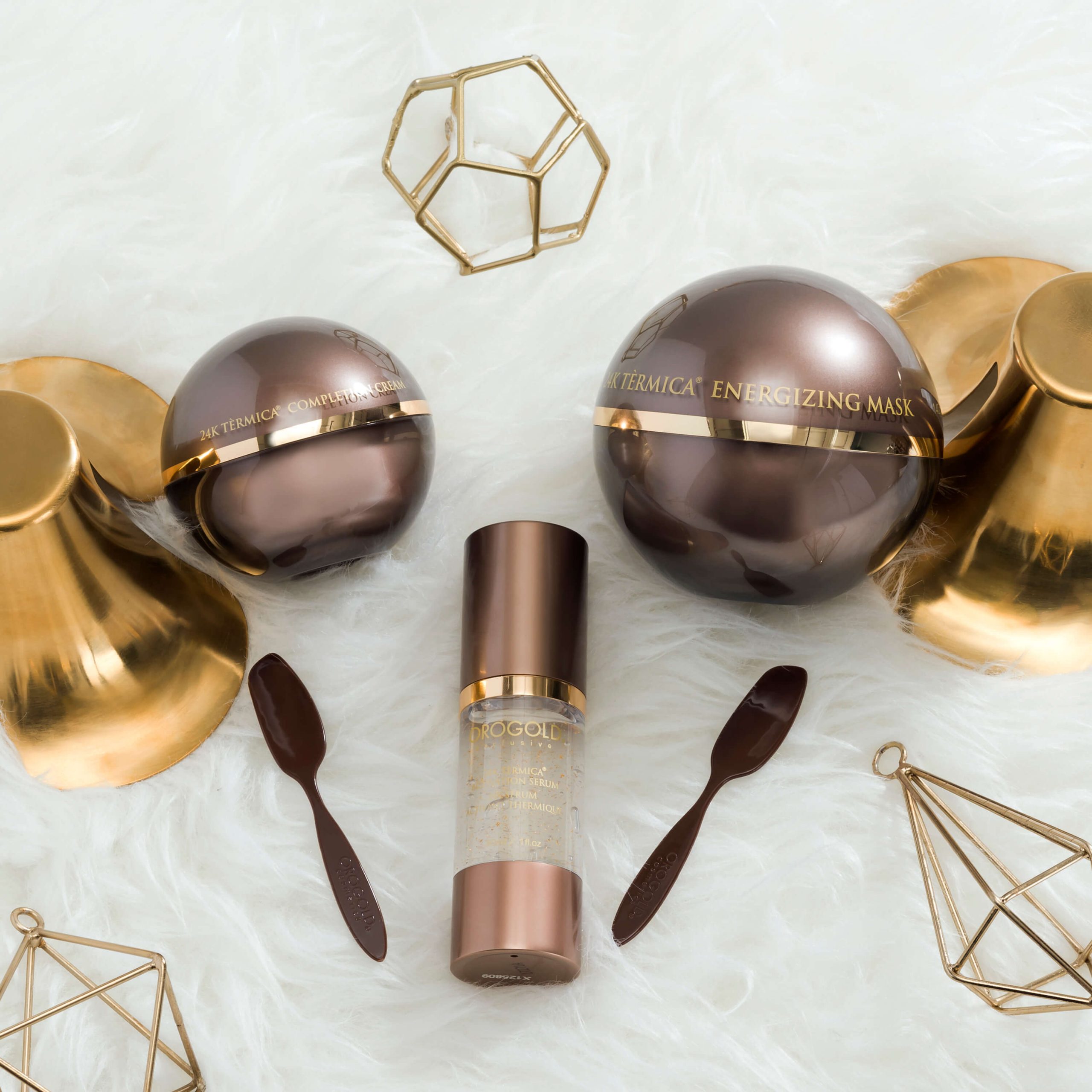 If you're looking for something fun and innovative, you might enjoy the thermal heating effect of the 24K Tèrmica® Energizing Mask. The heat makes it easier for your skin to absorb all the essential vitamins in this OROGOLD face mask, including vitamins C, E, and A—three of the best vitamins for healthy skin.
Vitamin C is an antioxidant that promotes healthy skin cell turnover and brightens your complexion by inhibiting melanin.
Vitamin E is an antioxidant as well, except it focuses on protecting your skin from free radical damage from pollution and the sun's UV rays.
Lastly, vitamin A is known to strengthen your epidermis and protect your collagen from breaking down as you age.
Use this rinse-off mask once a month to keep your skin rejuvenated, strengthened, and protected from the harsh elements.
To Boost Elasticity and Firmness: 24K Advanced Facial Mask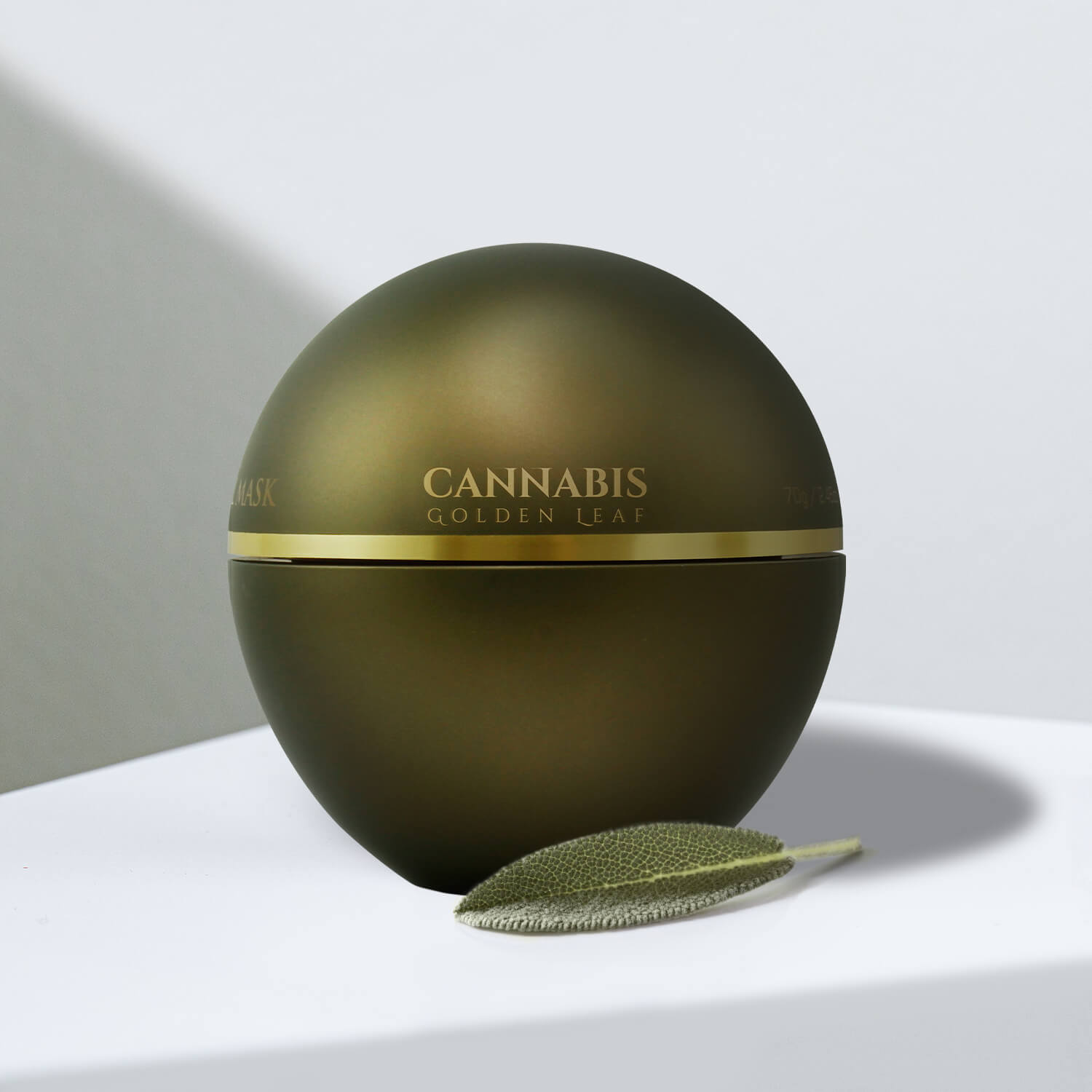 Worried about your skin going saggy and loose as you get older? Boost your skin barrier's elasticity and bounciness with the 24K Advanced Facial Mask. This creamy mask is infused with cannabis and gold to smoothen the skin, keeping your complexion tight and firm for longer.
This OROGOLD face mask is infused with cannabis sativa in the form of hemp seed oil, which is known to reduce signs of skin aging, like wrinkles. This is thanks to its linoleic and oleic acids — essential fatty acids that boost skin elasticity and softness.
Applying this mask is super easy. Just massage it into your cleansed face and allow it to rest for about 10 minutes. Rinse off and enjoy your soft, smooth skin.
To Soothe Tired, Irritated Skin: 24K Deep Tissue Rejuvenation Mask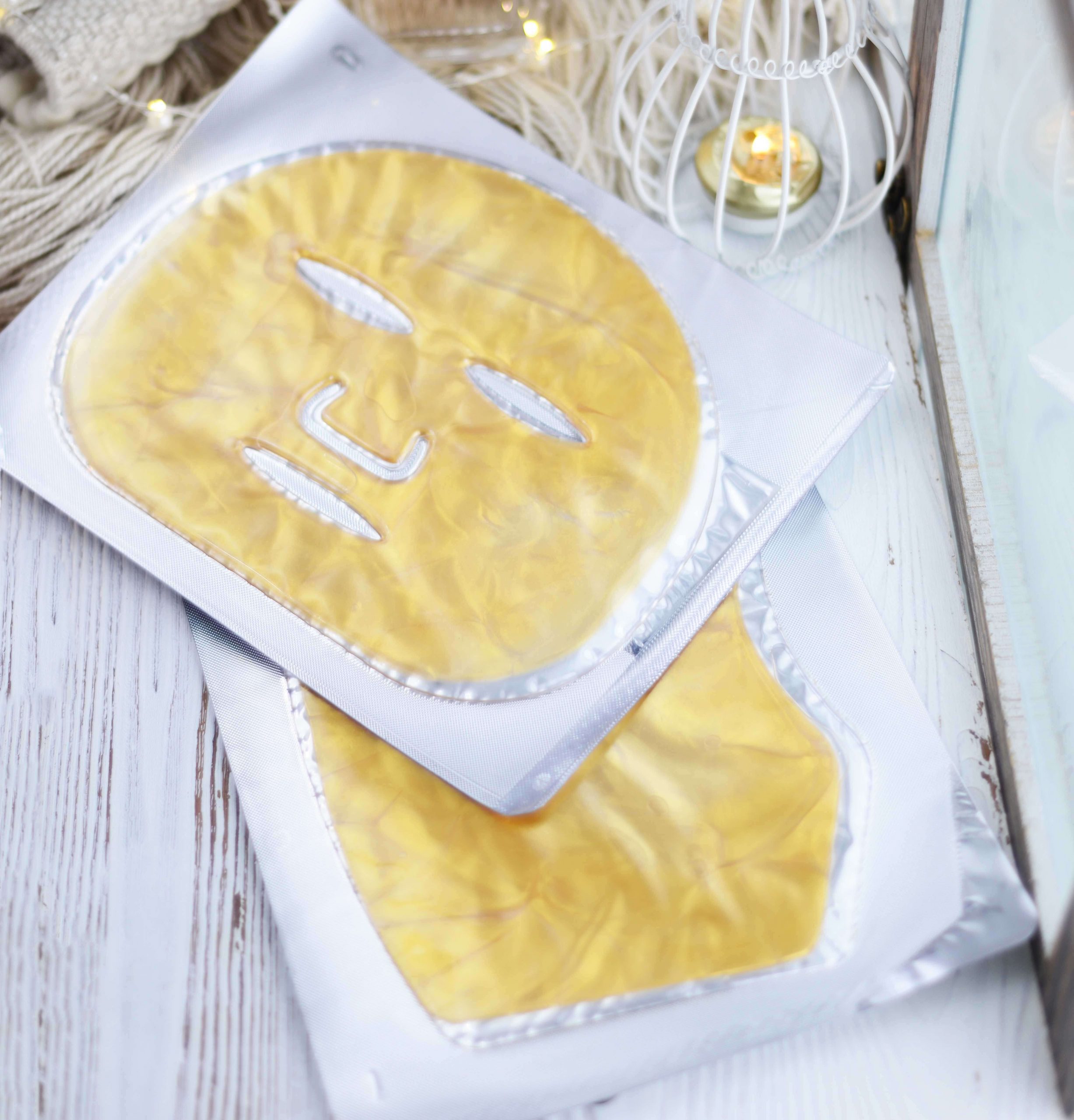 Here's an OROGOLD face mask that comes in a unique hydrophilic gel sheet format — the 24K Deep Tissue Rejuvenation Mask & Collagen Renewal Mask. It's infused with lavender and collagen to soothe inflamed or irritated skin, leaving behind a soft and smooth texture.
Lavender has magnificent anti-inflammatory and anti-itch properties, making it the perfect star ingredient for these face and eye sheet masks. It's also an antioxidant, so it provides added protection against pollution, toxins, and other sources of free radical damage.
One box of this OROGOLD face mask set gives you 12 eye masks and 14 face sheet masks. So if you use a mask once a month, you'll have more than enough for an entire year.
When wearing these single-use sheet masks, make sure to leave them on for at least 15 minutes before taking them off. That way, you can maximize the serum and make sure all of the nutrients seep into your skin.
To Revitalize Dull, Dehydrated Skin: 24K Rose Hold Hydro Mask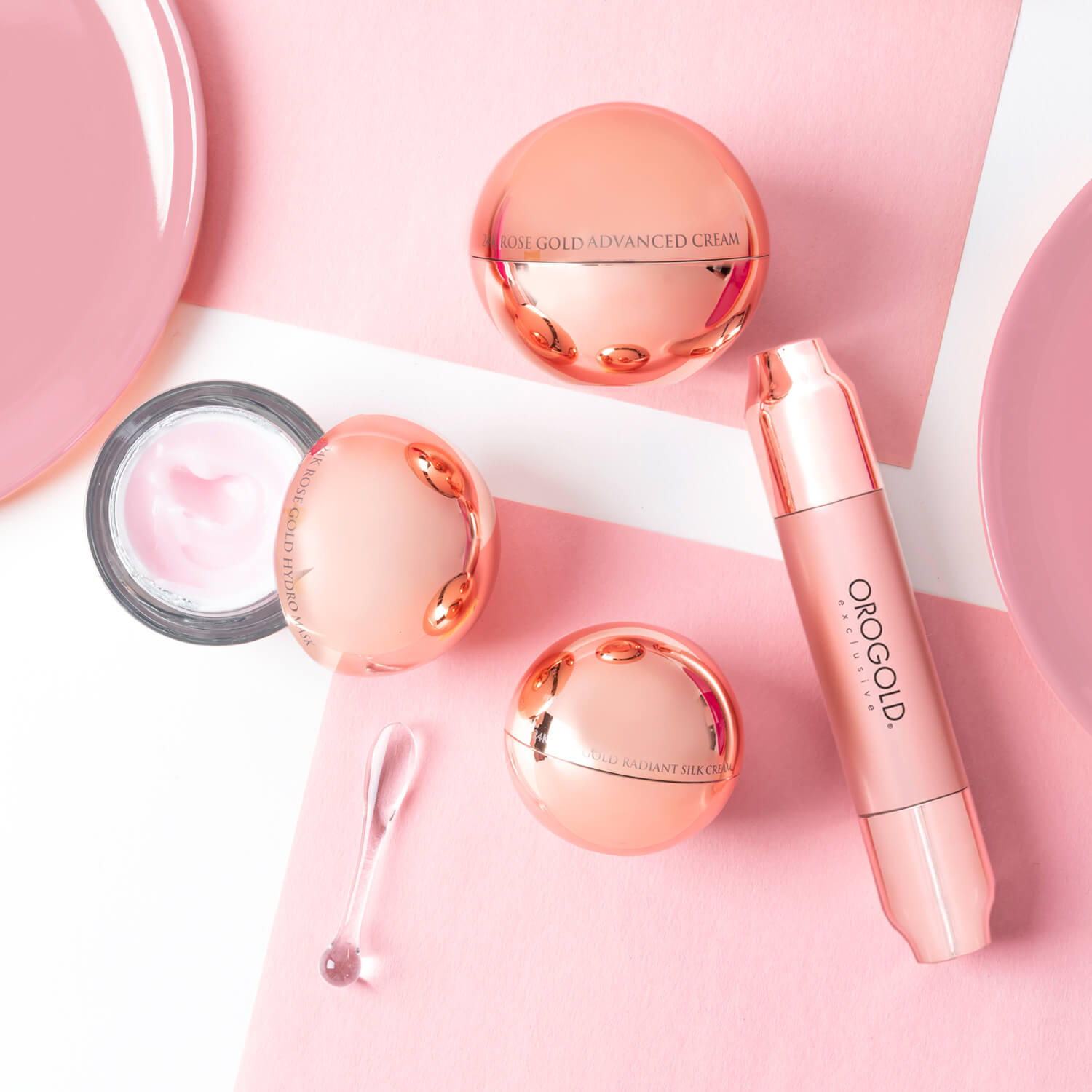 Lastly, we have the 24K Rose Gold Hydro Mask, a rosehip-infused mask that wakes up exhausted and dehydrated skin for beautiful radiance. It's formulated with hydrating ingredients, as well as 24K gold, for a lavish masking experience.
The superhero ingredient of this mask is rosehip extracts. Rosehip oil is known to deeply moisturize the skin because it's rich in fatty acids. It even has linoleic acid, an essential fat in ceramides — the skin's main source of naturally-produced moisture.
Rosehip extracts also contain vitamin C, which is known to reduce dark spots and scarring, making your skin look brighter and clearer.
This face mask can double as a night cream since you don't have to wash it off. Swap it for your moisturizer once a week to get extra nourishment for your parched, weary skin.
Why Are Facial Masks So Important for Your Skin?
Even if you religiously slather on your moisturizers and serums every day, sometimes your skin will crave more hydration and rejuvenation. Face masks are the perfect way to give your skin a little more than what your basic everyday routine does.
Sure, face masks aren't always necessary. You can even get away with using them just once a month. It's more of a supplementary skincare step you can look forward to when you want to give yourself a little extra self-love. It's your weekend treat—an indulgence you don't always need, but your skin will drink up anyway.
Face masks are excellent at hydrating your skin, making them look and feel smooth and silky-soft to the touch. If your mask has brightening and detoxifying properties, you'll even look a little glowy.
But face masks aren't just functional skincare products. They have an amazing emotional benefit too. They're super therapeutic, especially when they have gorgeous aromas from essential oils and botanical extracts. They're a great way to wind down and cap off a long, tiring week.
Conclusion
Because there are a plethora of gold-infused OROGOLD face mask options to choose from, it can be overwhelming to select the one that will suit your skin best. So, use this rundown as a guide when shopping for your next spa-like masking treatment.
The rules are pretty simple. If you have dry skin, go for a moisturizing mask. If you have more oily skin, decongest your pores with one that sucks out all the nasty impurities clogging them. And if you're dealing with fine lines and wrinkles, get a face mask rich in anti-aging vitamins.
Whatever your skin is going through, there's always an OROGOLD face mask to pose as a solution. Not only will the masks above target your most pressing skin concerns, but they'll also let you sit back, relax, and pamper your skin with a luxury treatment at home.