Would Your Skin Benefit From Gold-Infused Skincare?
Posted on November 15, 2022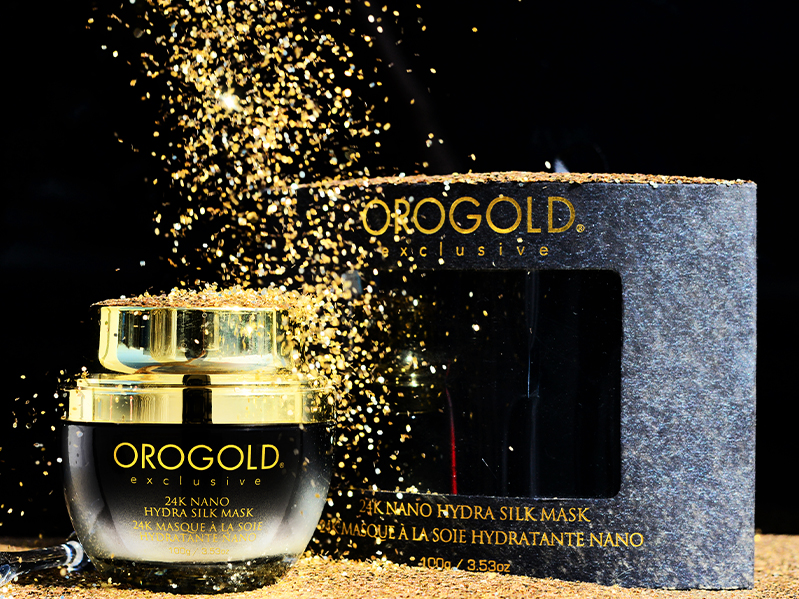 The concept of using gold for cosmetic purposes is nothing new. Cleopatra and the Ancient Egyptians had a huge amount of appreciation for the beautifying properties offered by this precious metal, and it has been utilized by cultures all over the world ever since.
While that may be the case, those that are new to gold-infused skincare are often full of questions. How does the skin benefit from gold? What can this glitzy ingredient really do for your complexion? Read on – OROGOLD is about to explain!
Gold Reduces the Appearance of Fine Lines and Wrinkles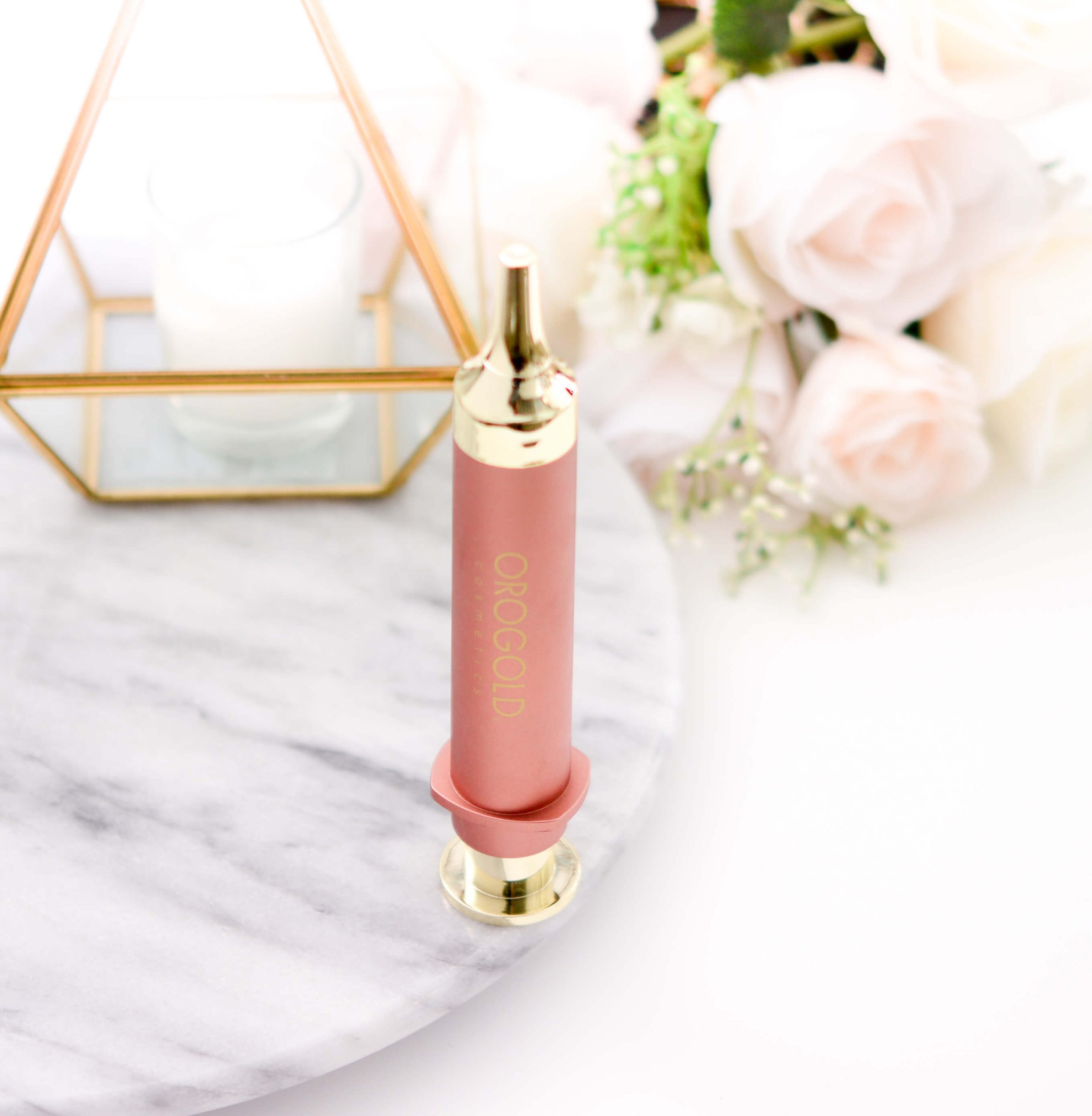 While fine lines and wrinkles are a natural part of life, there's plenty that you can do to keep their appearance at bay, such as using gold-infused skincare products.
One skin benefit offered by gold is the ability to reduce the visibility of fine lines and wrinkles. However, not only will it fade the appearance of creases that are already on your skin, but it'll also prevent the appearance of new ones. This makes gold a fantastic ingredient for both those who are already dealing with the visible effects of skin aging, as well as those who haven't quite noticed the appearance of wrinkles just yet.
Here at OROGOLD, we've created a number of gold-infused skincare products designed to prevent and treat the look of aging skin. From cleansers to serums to creams, each and every one of our products is infused with 24K gold.
However, chances are that you'd prefer a gold-infused product that works as quickly as possible to banish the visibility of your lines and wrinkles. For this, we'd highly recommend the 24K DMAE Wrinkle Tightening Solution.
This advanced solution instantly tightens the look of the skin. As a result, the complexion looks smoother, with fine lines and wrinkles immediately becoming less noticeable.
Its fast results are down to the cutting-edge ingredients in this formula. DMAE, acetyl hexapeptide-8, and hyaluronic acid contribute to its quick visible effects. However, we've also added in vitamins, botanical extracts, and, of course, gold, so that your appearance benefits from the formula in the long run too.
Gold-Laden Skincare Products Can Lighten the Look of Dark Spots and Blemishes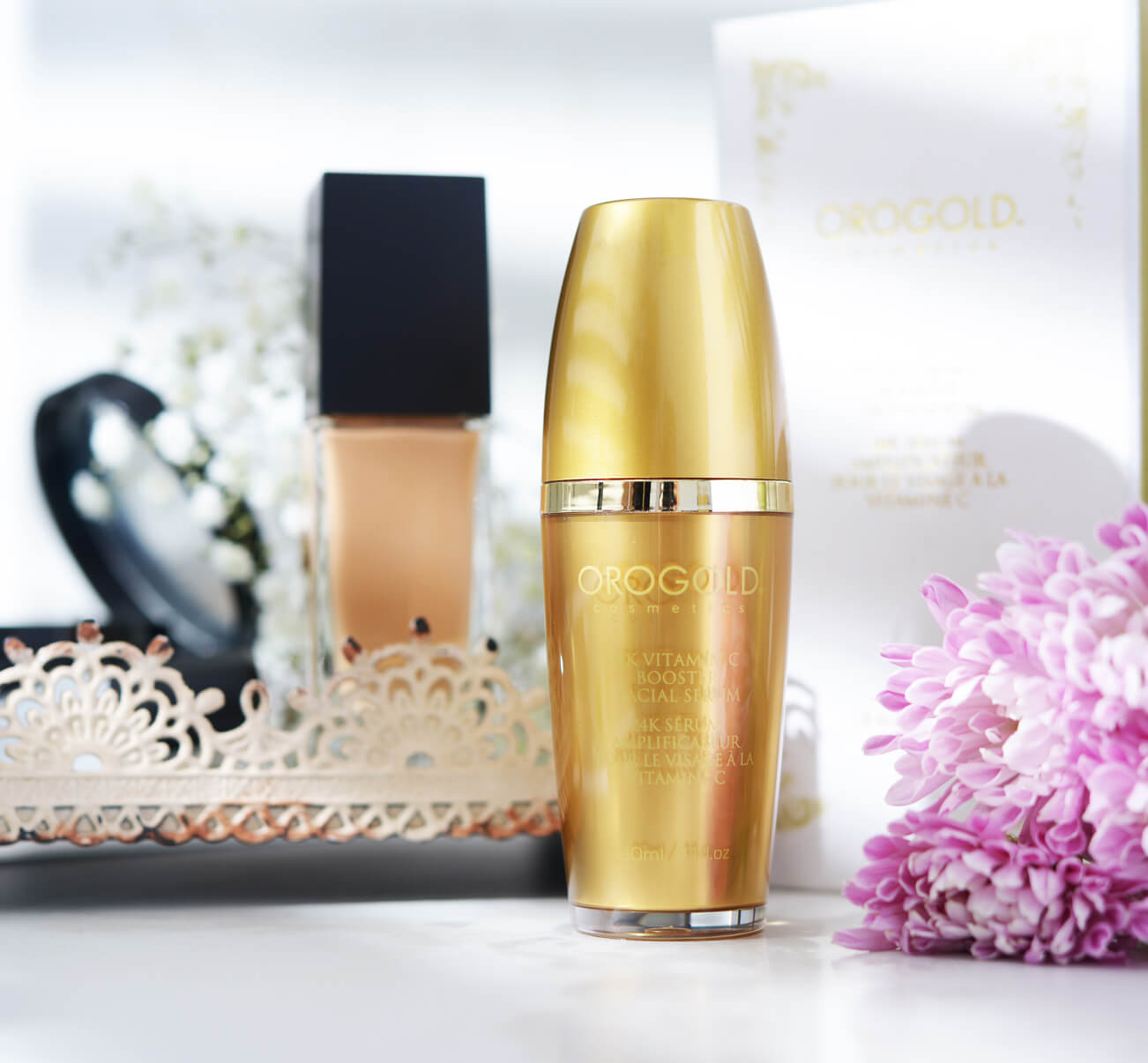 Dark spots and marks on the skin can appear for a variety of different reasons. Whether due to sun damage, teenage pimples, or even hormonal changes, these areas of discoloration leave the skin tone looking uneven.
This is where gold can really save the day. Another popular skin benefit offered by this precious metal is its effective capabilities when it comes to lightening the look of dark spots. It works even better when it's combined with other ingredients that lighten and brighten the complexion, such as vitamin C.
That's what makes our Vitamin C Booster Facial Serum a must-have if you're trying to even out your complexion. It combines gold with two forms of vitamin C. It also contains vitamins A and E, giving your skin everything that it needs to produce a brighter and more even finish.
Of course, ask any dermatologist and they'll tell you that one of the best ways to speed up how quickly the visibility of your dark marks fade is through regular exfoliation. While this may be the case, how you exfoliate is vital. Harsh scrubs will only damage your skin more, making those dark spots even darker. However, potent acids will do the same.
That's why we created the OROGOLD 24K Multi-Vitamin Deep Peeling + Mandelic Acid. It allows the skin to benefit from both physical and chemical exfoliation, thanks to the combination of bamboo powder and mandelic acid in the formula. Don't worry, although mandelic acid is an AHA, it's extremely gentle. It's often combined with other exfoliants to boost its efficacy, which is exactly what we've done here. And, like always, you'll find gold on this peel's ingredient list too.
Gold-Infused Skincare Helps to Relieve the Feeling of Dryness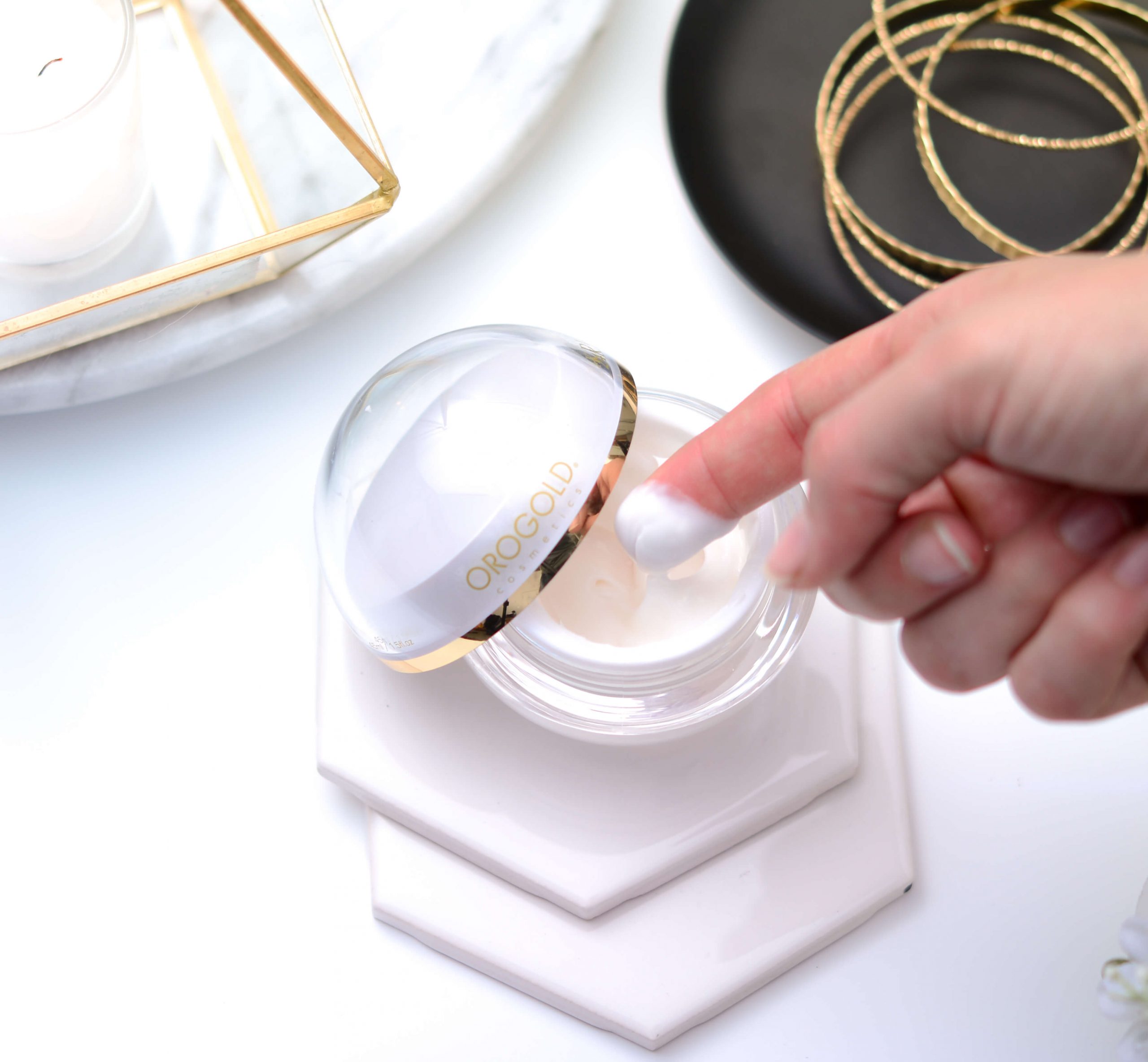 If you suffer from dry skin, then adding gold into your routine is a must-try. It may be a little unconventional, but gold helps to enhance the way in which your complexion is able to hold onto moisture. As a result, dryness dissipates, with the skin taking on a softer, suppler, and more hydrated finish.
When it comes to dealing with dryness, a good moisturizer is so important. And if you really want to ease the feeling of dry skin as quickly as possible, make that a moisturizer that contains gold, such as the 24K Deep Moisturizer.
This cream is all about hydrating, softening, and soothing the feel of the skin. It's loaded with shea butter, which just about everyone would agree is a game-changer for dryness. It also contains a number of botanical extracts that boost hydration, including chamomile, gotu kola, and Centella Asiatica. Combined with vitamin C, vitamin E, and gold, this formula will quench dry skin in no time.
Of course, for many people, dryness isn't limited to the face. The skin on the body is also prone to drying out. And yes, gold works just as well on the body as it does on the face!
Experience this for yourself with the OROGOLD 24K Classic Body Butter. This rich blend is ideal for using head to toe. Alternatively, slather a thick layer onto areas of your body that are feeling particularly dry and rough. With aloe vera, sunflower, cucumber, marigold, and 24K gold, this buttery blend will soon be your BFF.
Gold Improves the Feeling of Skin Elasticity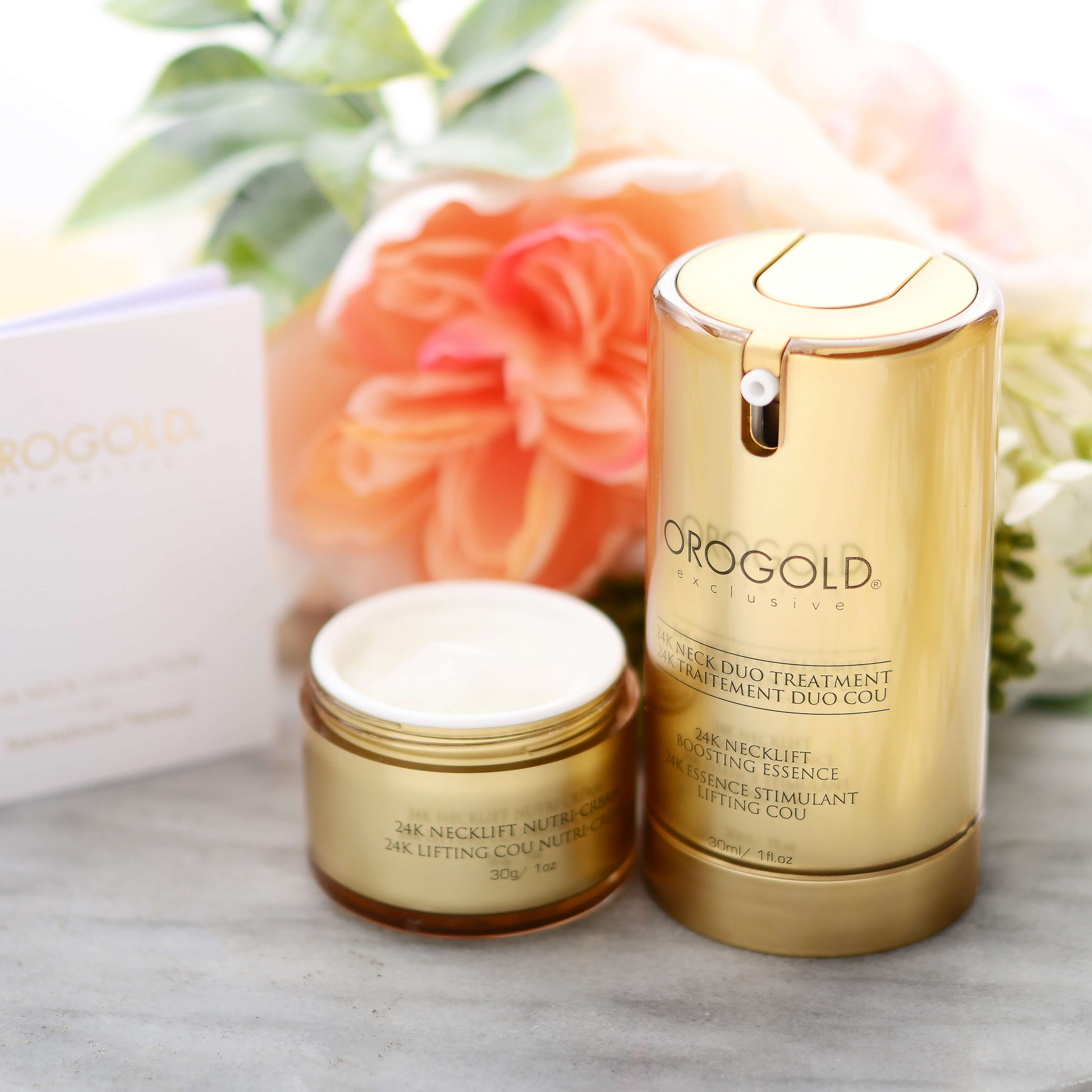 As the skin ages, it starts to feel less elastic. In addition to contributing to fine lines and wrinkles, this loss of 'bounce' also leads to a sagging appearance.
Fortunately, gold is able to tackle the visibility of the skin aging process from multiple angles. People love the way in which it tightens the look of the skin when used in the long run. This is especially noticeable when it comes to the skin on the neck. The skin in this area is highly prone to sagging, leading to the dreaded turkey neck. However, treat yourself to a gold-infused neck cream and you'll be sporting a neck that looks tight and taut for decades to come.
Our recommendation? The 24K Neck Duo Treatment from OROGOLD.
This product is so much more than just a standard neck cream. It may look like a single product but it's actually a two-part system. It consists of our 24K Necklift Boosting Essence, as well as our 24K Necklift Nutri-Cream.
In the essence, you'll find gold blended with a potent selection of antioxidants. This mixture is key when working toward a tighter-looking neck.
In the cream, we've infused rich, moisturizing ingredients, including peptides, amino acids, and vitamins. These support the gold in the formula in a big way. Together, they'll leave your neck looking firmer and so much more youthful.
Gold Leaves the Skin Feeling Protected From Environmental Stressors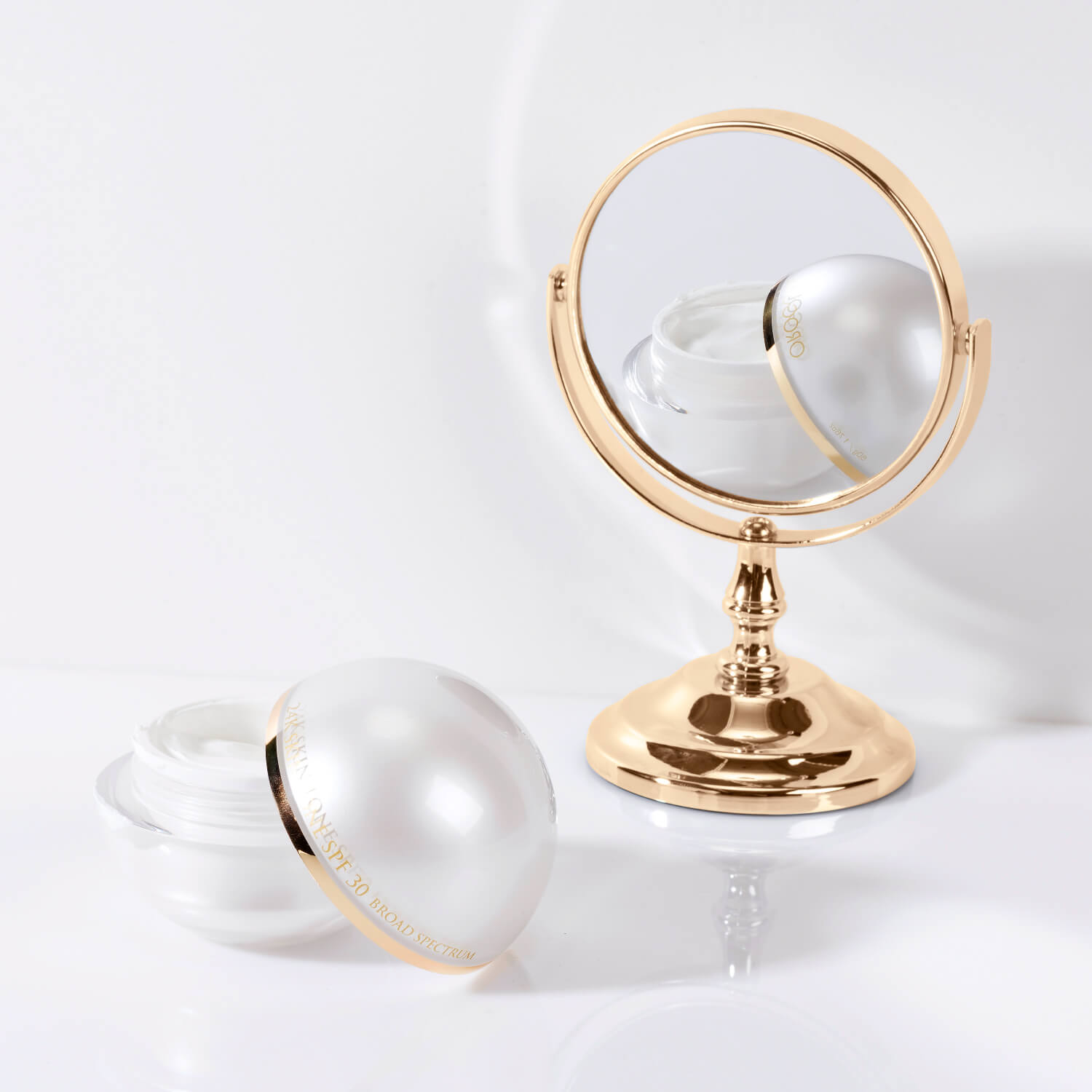 Sadly, the world is full of skin aggressors. From the outside environment, with its pollution and UV rays, to the air inside your house containing cleaning chemicals and more, there's no getting away from the damage that the environment around you can cause to your skin.
While that may be the case, gold can help to lessen the visible impact of that damage. This is especially the case when it comes to the appearance of sun damage. This often manifests as dark spots and premature wrinkles, and, as we've already explained, gold is a superstar at reducing the appearance of both of those.
However, gold can also leave your skin feeling better guarded against future environmental damage. We took advantage of this when creating the OROGOLD 24K Skin Tone SPF 30. By mixing gold with UV blockers, we came up with a two-in-one sunscreen and moisturizer that will give your skin the protection that it needs throughout the day (so long as you reapply it every couple of hours, of course!).
We kept this formula as lightweight as possible to make it comfortable to wear during the day. It layers well under makeup too! It also contains aloe vera, green tea, and vitamin E, all of which will keep your skin feeling soothed and happy.
Gold Calms the Look of Inflammation and Redness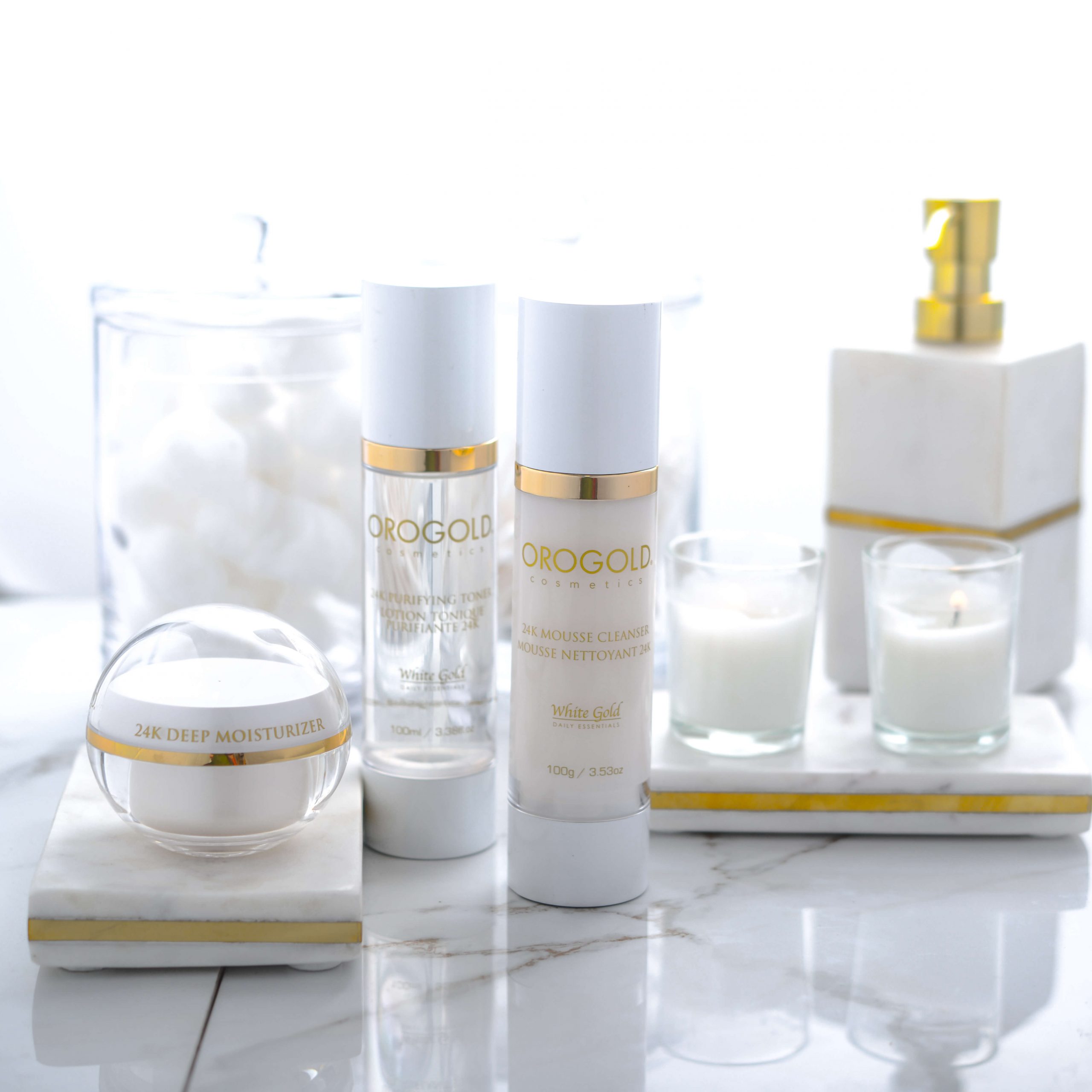 Has your skin been looking red or inflamed? If so, gold is definitely worth trying! One skin benefit offered by gold is the ability to soothe the appearance of redness and inflammation. It leaves the skin feeling calm and relaxed, enabling the skin tone to take on a clearer and more even finish.
Adding gold to every stage of your skincare routine would really help with this. This means starting right at the beginning, with your cleanser and toner.
The 24K Mousse Cleanser is perfect for soothing the feel of irritated skin. Unlike many of the other cleansers on the market, this one is able to effectively lift impurities without stripping the skin of its natural defenses. Once you've rinsed this cleanser off, you'll notice that the gold in the formula leaves your face looking ultra-radiant!
For best results, follow this up with the 24K Purifying Toner. While a toner may not be as essential a skincare step as, say, a cleanser, it can still go a long way in rectifying the look of inflammation.
This is especially true of the OROGOLD toner. We've formulated it with cucumber extract, aloe vera, organic chamomile, and gold. All of these ingredients are revered for how they rebalance the look and feel of inflammation while also deeply hydrating the skin. It's exactly what your inflamed skin needs to feel its best once again.
Gold Skincare Gives the Complexion a Healthy Glow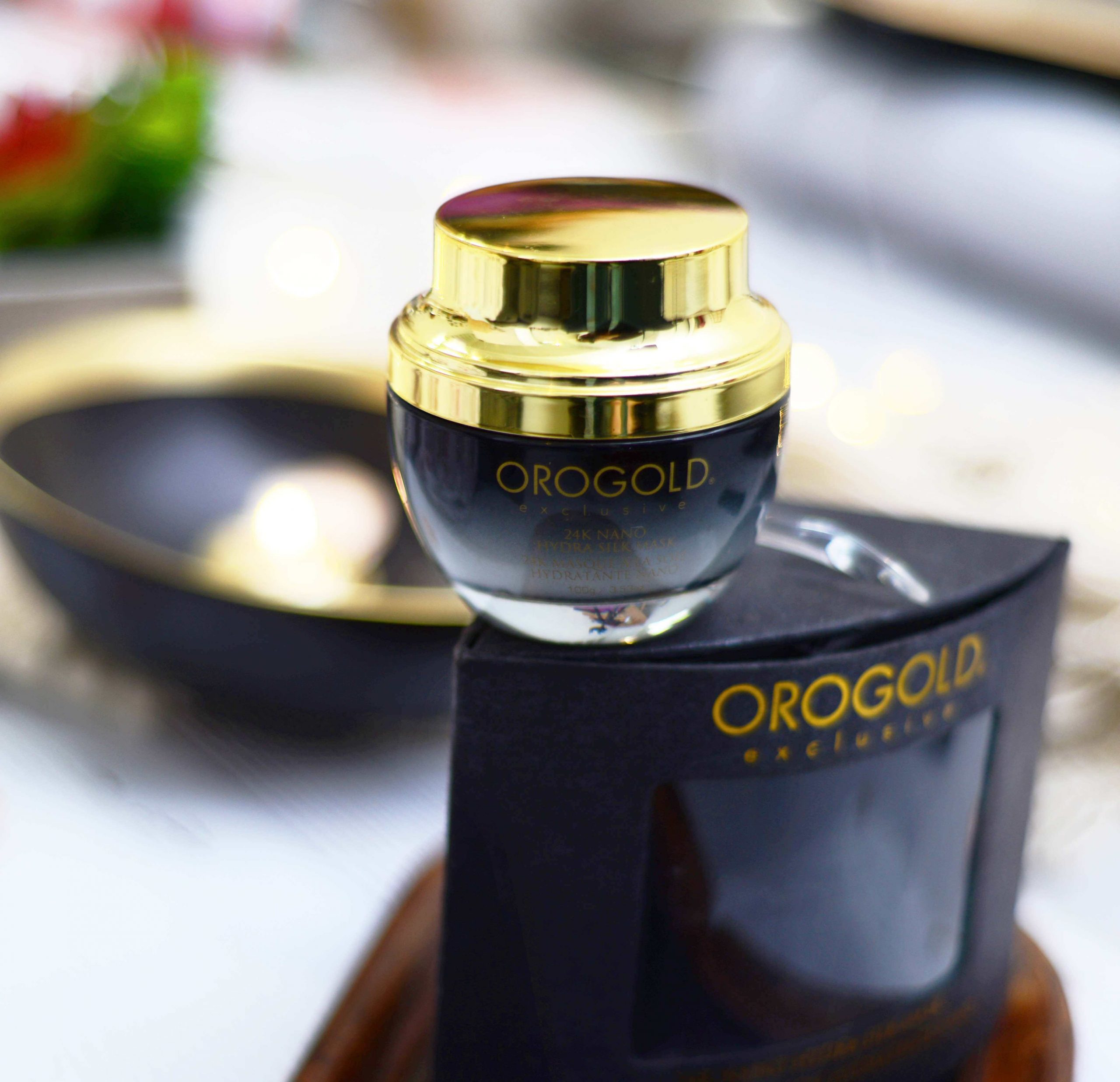 Last but not least, one final skin benefit of gold is the way in which it gives the skin an instant glow. Even when used as tiny nanoparticles, gold still boasts light-reflecting properties. It adds a radiance to the skin, one so noticeable that it causes so many to immediately become hooked on the ingredient!
You'll notice this glow when using all of the gold-infused skincare products that we've featured above. However, if you'd like to enhance this even further, take a look at our 24k Nano Hydra Silk Mask.
This unique, leave-on formula transforms into droplets as it is massaged into the skin. These melt away, leaving your skin looking beautifully luminous.
Let Your Skin Benefit From the Power of Gold
Some say that gold skincare is just some clever hype, but this ingredient isn't anything new. It has been used for centuries, and, as you can see from the above, for good reason!
Don't believe us? Add a couple of gold-infused products to your skincare routine and experience the improvements in your complexion for yourself.
Click here to browse more best-selling gold-infused skincare formulas from OROGOLD.