Summer Skincare: Adapting Your Routine to Beat the Heat
Posted on July 15, 2022
Balmy temperatures, lying under a palm tree with glowing skin that looks dewy and radiant – that's the summer skincare dream. However, for most of us, the reality is a little different…
As soon as temperatures start to warm up, everything from clogged pores to dark spots to sunburns often takes over. The heat, humidity, and powerful UV rays, coupled with the fact that we tend to spend more time outdoors during the summer months, aren't doing your skin any favors.
Fortunately, you don't have to be battling those summertime skin woes forever. Instead, stick with us at OROGOLD as we share our top summer skincare tips for keeping your complexion looking fresh, radiant, and smooth all season long.
Power Up Your SPF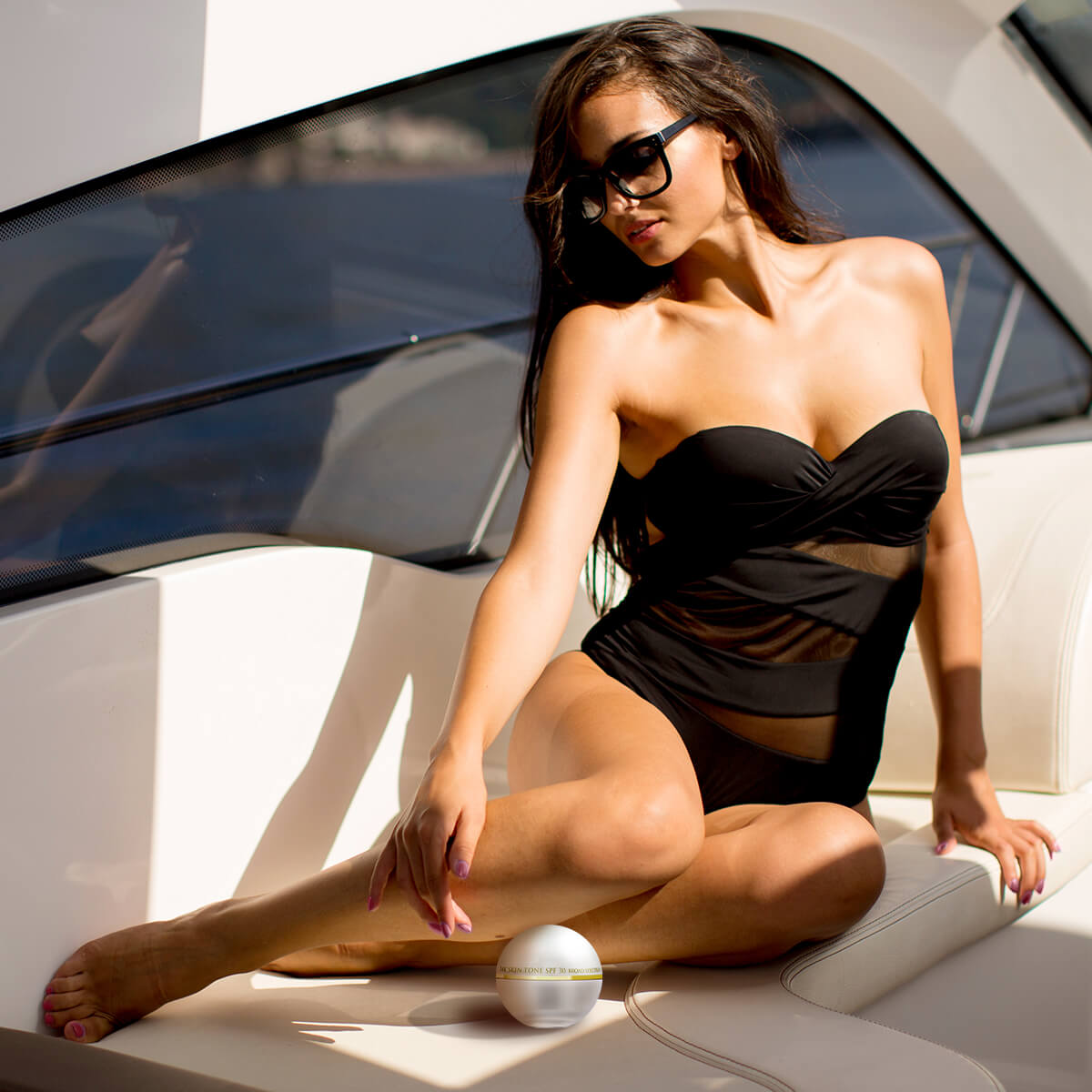 First things first; sun protection. We always stress how important it is to protect your skin from UV rays year-round. They're there in the winter, they're there on cloudy days, and they even make it into your skin when you're sheltered behind a window. The result of all of that UV damage? Fine lines, wrinkles, dark spots, and even skin cancer.
While UV rays are always around, they cause their worst damage during the summer months. So, while you should be wearing SPF throughout the year, you need to be extra diligent about this as soon as you start to feel the sun's heat.
SPF 30 is sufficient for most people. If you have sensitive skin, you may want to go for something a little higher in your summer skincare routine. Either way, make sure that it offers broad-spectrum protection – this will protect you from both UVA and UVB rays.
To really power up your sun protection game, look for a formula that incorporates antioxidant-rich botanicals. For example, green tea extract contains polyphenols that leave the skin feeling even more protected from the sun. At the same time, it helps to reduce the appearance of sun damage that's already apparent on your skin, making this a fantastic ingredient to add to a sunscreen.
One sunscreen formula that offers both SPF 30 and green tea extract is the OROGOLD 24K Skin Tone SPF 30. It's also infused with aloe vera extract to leave your skin feeling soothed and refreshed.
Lighten Up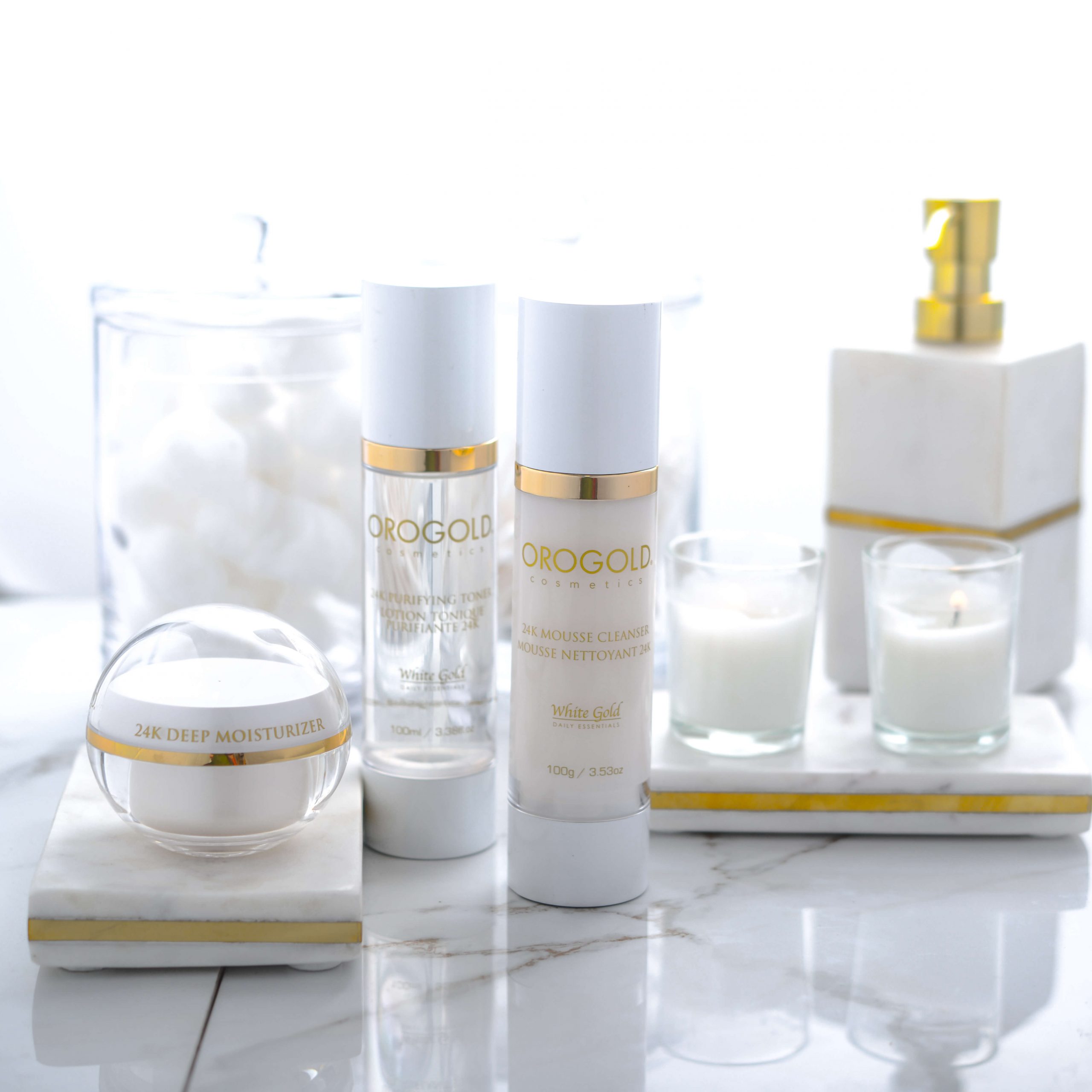 The heat and humidity of the summer months trigger the skin's sebaceous glands into producing more oil. If you pile heavy skincare products over the top of all of this excess sebum, you'll end up with clogged pores, followed by inflammation and acne.
To avoid this, you should always go with lighter skincare formulas in the summer. Take a look at the various products in your skincare routine and try to find lighter versions.
For example, swap your thick cream cleanser for a refreshing mousse cleanser, such as the OROGOLD 24K Mousse Cleanser. It creates a gentle but satisfying lather that will remove any excess shine from your skin without leaving your skin feeling dry.
Take a look at the moisturizer that you're using too. While shea butter and cocoa butter may feel super pampering during the dry winter months, your summer skincare moisturizer should feature lightweight humectants that won't weigh your skin down.
The 24K Termica HD Solution is a great example of an amazing summer skin care cream. This lightweight formula is infused with sodium hyaluronate to hydrate your skin. It also contains several botanical extracts to brighten and illuminate your complexion. Cucumber, chamomile, green tea, coral seaweed – they all come together in this silky cream to give your skin a matte and rejuvenated finish. Perfect for all of your summertime selfies!
Cool Down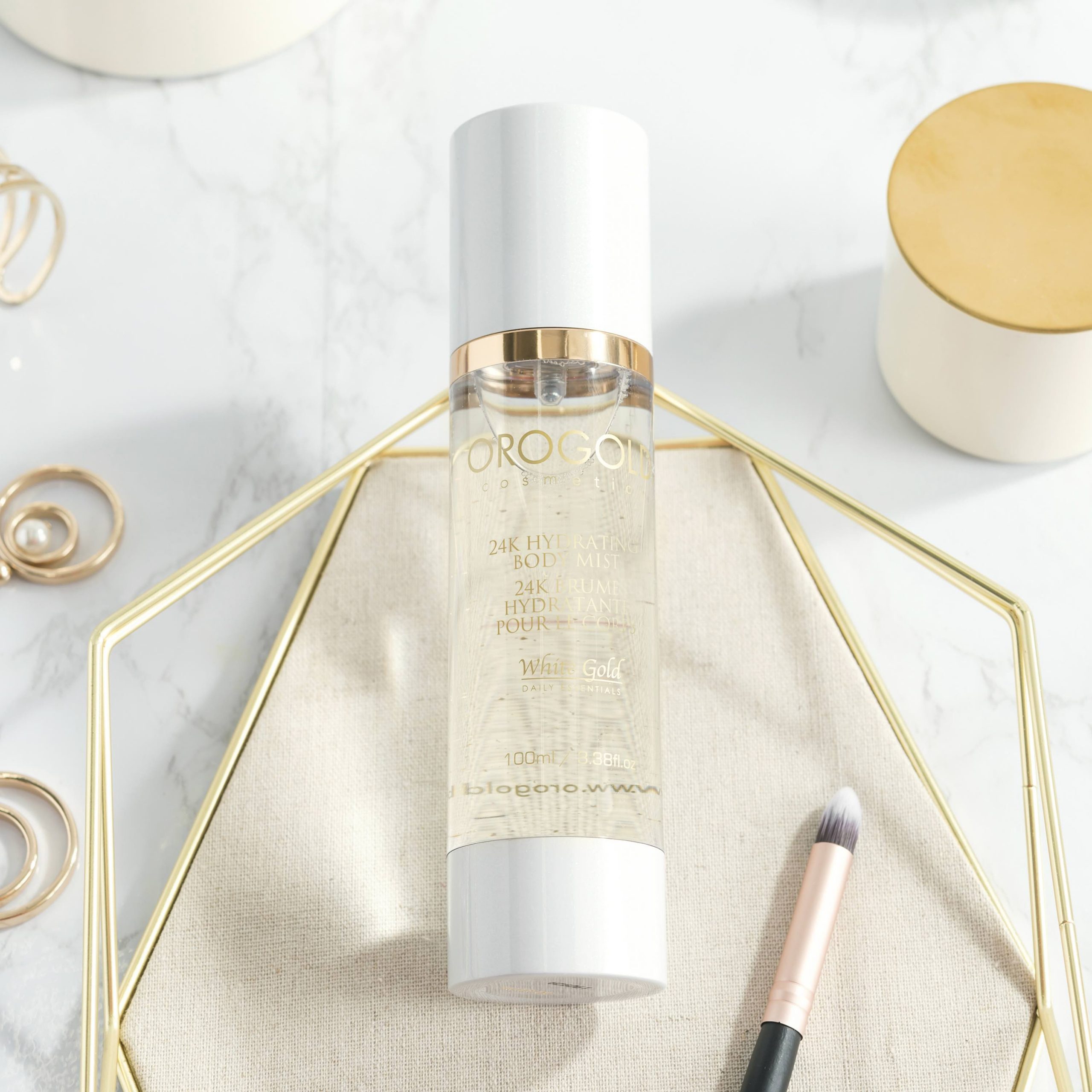 The heat over the summer months can sometimes feel unbearable. If the skin on your body could do with a cool down, turn your attention to the 24K Hydrating Body Mist from OROGOLD.
Give your body a few spritzes of this silky spray and your skin will feel soothed and refreshed. Even better, it'll take on a luminous glow too, thanks to the plant extracts and vitamin E in this formula.
If your skin has been feeling dry or damaged and you want to double up on the hydration, then apply a soothing body cream immediately after spritzing your body with the mist. Our top choice would be the 24K Classic Body Butter. It's usually a go-to in the winter months, but it's ideal for helping to soothe the feel of skin that has been irritated by sun exposure.
If you'd prefer a lighter way to give your body some extra hydration, our 24K Classic Hand & Body Cream is a good solution. Although lighter in texture than the body butter, this cream still feels ultra-hydrating when applied. It's infused with lightweight plant oils to lock moisture into the skin, along with chamomile extract to leave the skin feeling soothed and calm.
Invest in Vitamin C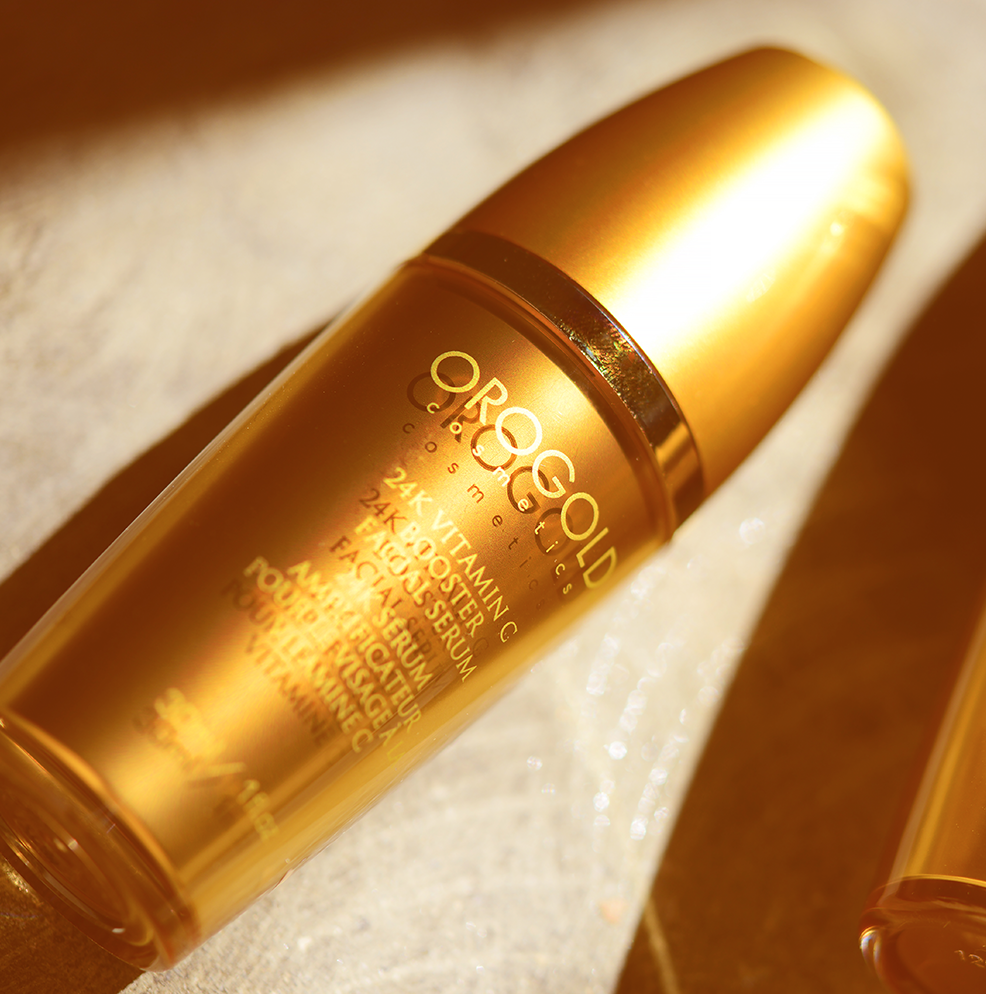 Just like sunscreen, vitamin C is another ingredient that we recommend using throughout the year. However, if you haven't already started doing so, then your summer skincare routine would be the perfect way to add it in.
What makes vitamin C so important?
It's a powerful antioxidant that can reduce the appearance of sun-damaged skin. This means that the visibility of those fine lines, wrinkles, and dark spots that have developed due to your teenage years of lounging under the sun without wearing SPF can finally start to fade if you introduce a good vitamin C product into your summer skincare routine. Even more importantly, your skin won't start to look worse after yet another year of UV damage.
Fortunately, more and more people are starting to recognize the importance of vitamin C. As a result, it's no surprise that the 24K Vitamin C Booster Facial Serum is one of OROGOLD's bestsellers.
We've infused this silky serum with two forms of vitamin C to give you double the benefits. It also contains vitamin A and vitamin E, two ingredients that help to enhance the visible effects of vitamin C while also bringing a heap of benefits of their own. And, as with all OROGOLD products, you'll also find 24K gold in this formula.
Don't Forget About Your Eyes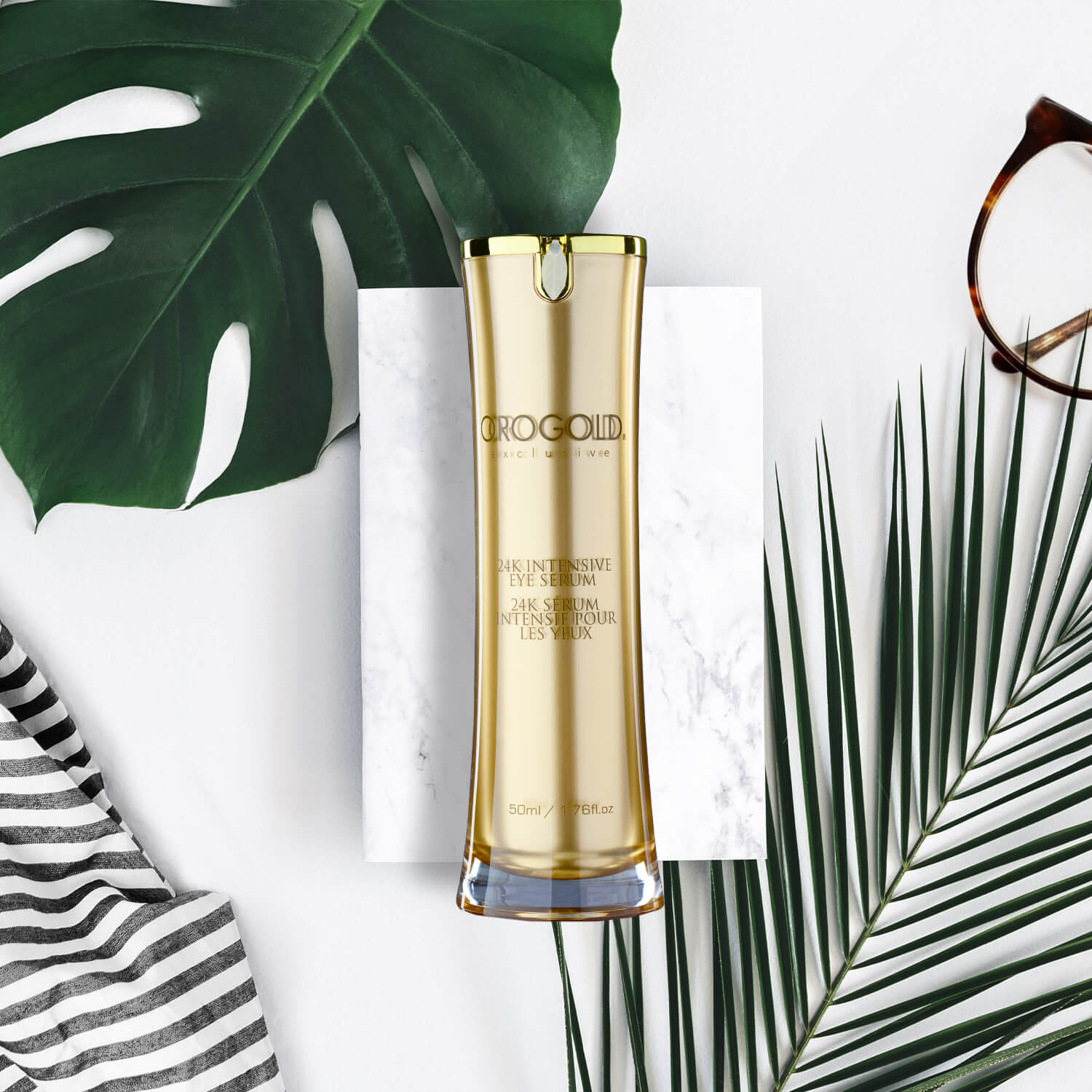 We've shared a fantastic vitamin C serum for the face, but what about the skin around your eyes? This area is so much thinner and more delicate than the skin on the rest of your face. While it still needs vitamin C, this powerful ingredient needs to be formulated in a way that won't irritate or damage the fragile skin around your eyes.
This is where the 24K Intensive Eye Serum comes in. It contains vitamin C at its core, in the form of ascorbic acid. While this pure form of vitamin C may seem highly potent for the eye area, any negative effects are combated by the addition of green tea, aloe, ginkgo, and calendula extracts. These botanicals leave the skin feeling fortified and soothed, allowing the vitamin C to get to work.
That said, there's more to this serum than vitamin C, which is what makes it so perfect for summer skincare.
It also contains a multi-peptide blend. Peptides are a powerhouse at keeping the skin feeling moisturized and strengthened. When used over time, they bring a firmer and smoother look to the skin.
In this eye serum, we've combined peptides with sodium hyaluronate. This humectant has moisture-binding properties that'll give your eye area a plumper and brighter look.
To pamper this area even more, layer an eye cream over your eye serum. The 24K Intensive Eye Formula Cream pairs perfectly with the 24K Intensive Eye Serum, giving your delicate skin some extra love.
Amp Up Your Exfoliation Game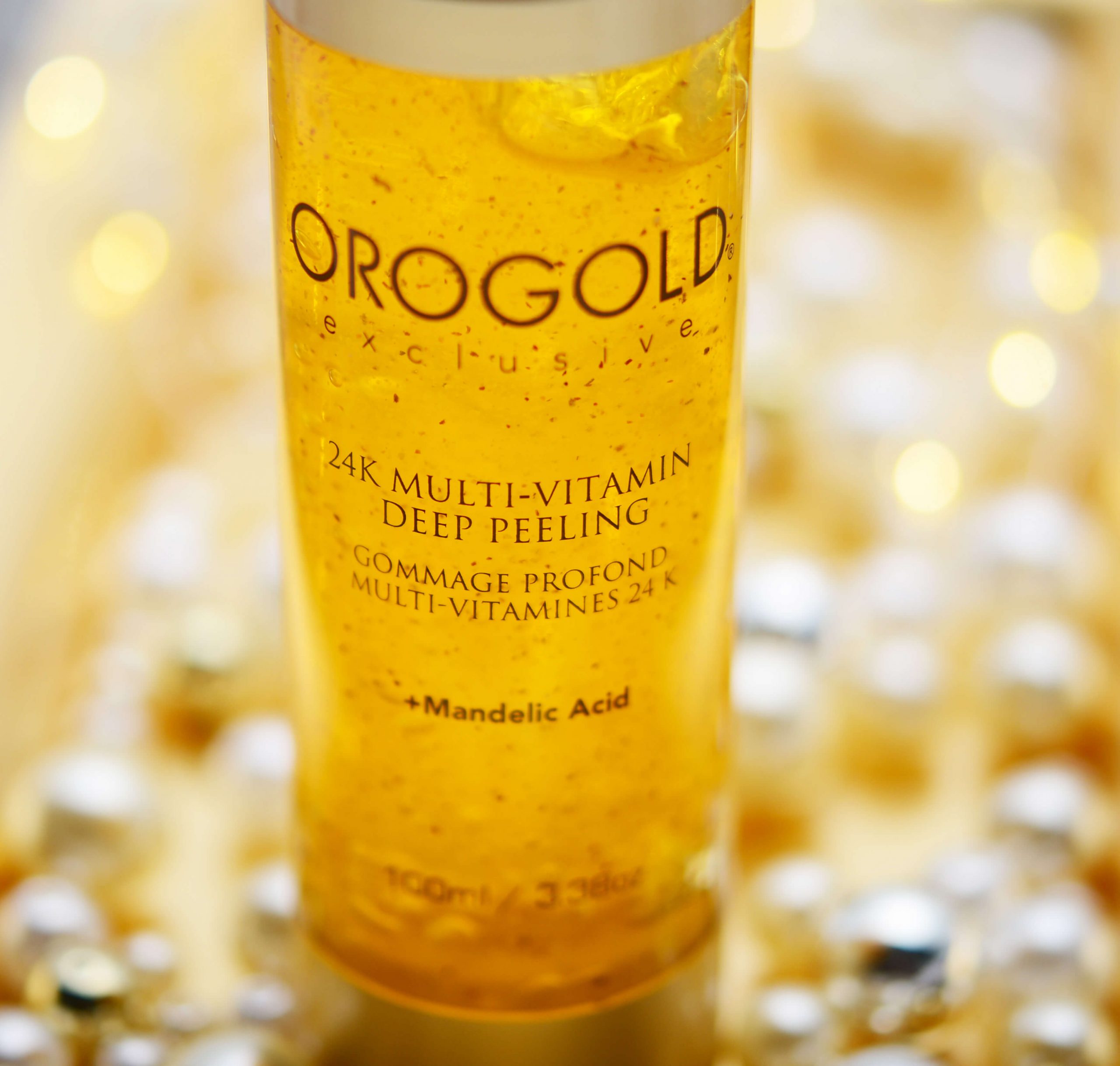 While your skin feels more vulnerable during the harsh winter months, it generally feels stronger and more resilient in the summer. This is partly down to the extra oils that it produces in the heat.
While that's great in one way, those extra oils can quickly clog up the pores and trigger breakouts. Nobody wants to be dealing with summertime spots, which can affect people of any age.
So, to counter this, consider increasing how often you exfoliate. This is especially important if you have oily or acne-prone skin.
That extra exfoliation session will help to ensure that your pores remain feeling clear and clean. Preventing any blockages will help to keep your skin looking blemish-free all summer long.
Of course, over-exfoliation can be an issue too. So, go with a gentle formula. Swap your winter scrub for a lighter chemical exfoliant during the summer. Our favorite summer skincare exfoliant is the 24K Multi-Vitamin Deep Peeling + Mandelic Acid.
Mandelic acid is an alpha hydroxy acid that's derived from almonds. It effectively removes dead skin cells, but does so in a way that's so much gentler than some of the other alpha hydroxy acids out there.
This peeling gel also contains several of the must-have summer skincare ingredients that we've already mentioned, from vitamin C to green tea extract to vitamin E. It has also been infused with jojoba oil to moisturize your skin while you exfoliate, ensuring that your skin won't feel irritated afterward.
Treat Your Skin to a Weekly Mask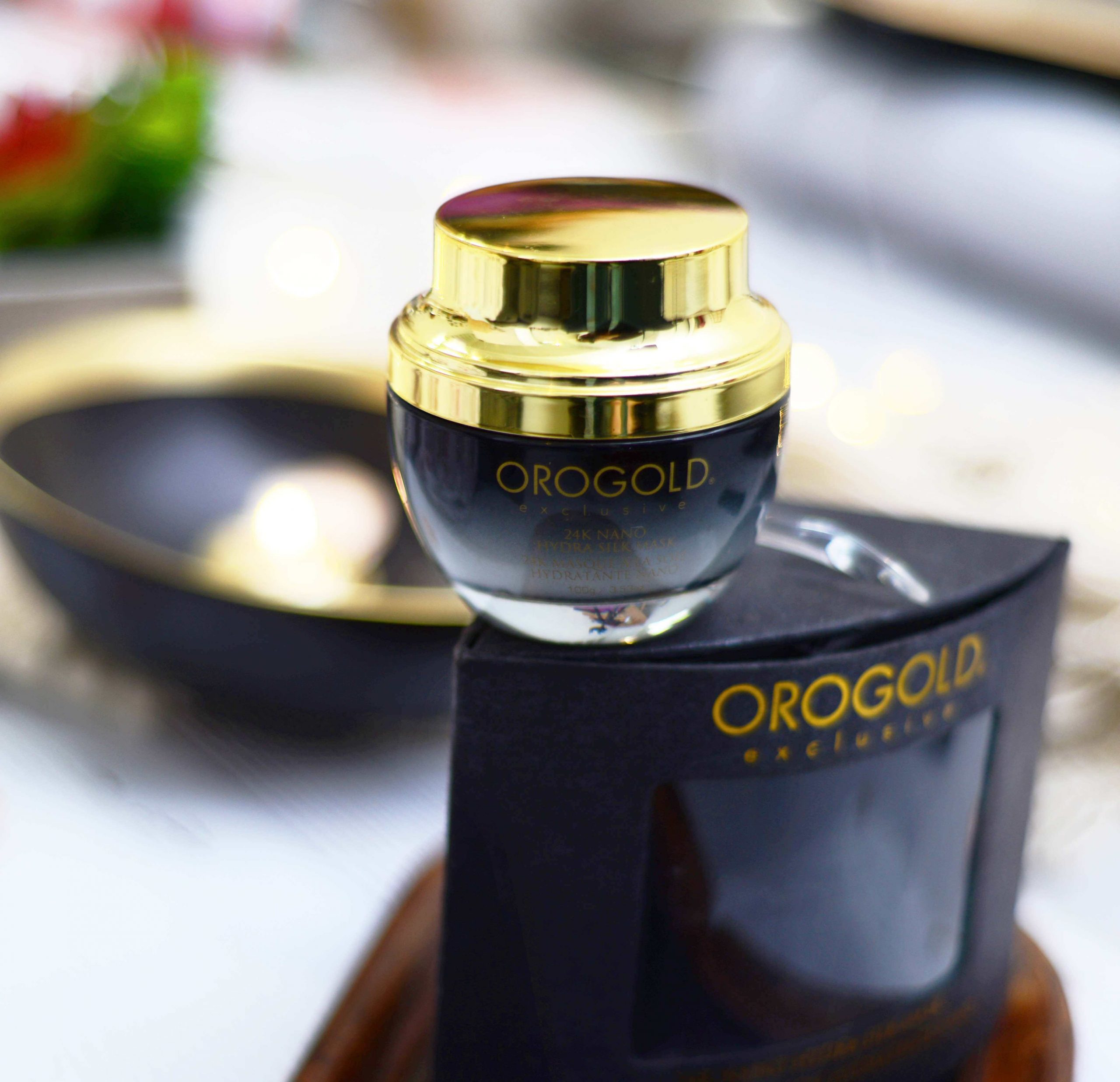 Your skin has a lot to deal with during the summer. If you really want it to look and feel its best, then you need to give it a little TLC every now and then.
One great way to do so is with a face mask, and it'll only take 10-15 minutes out of your day.
Here at OROGOLD, we have a few summer skincare masks that are ideal for bestowing the skin with some special attention. The 24K Nano Hydra Silk Mask is one example. This formula is all about keeping the skin looking plump and radiant. It contains vitamin E, sodium hyaluronate, and acai fruit extract, all of which play an important part in summer skincare.
What makes this product feel even more soothing in the summer is how it's applied. It starts off as a creamy formula but as you massage it into your skin, it turns into droplets. Massage these into your skin and your skin will feel touchably soft and silky.
Summer Skincare With OROGOLD
Here at OROGOLD, we have so many different options when it comes to summer skincare. No matter your age, your skin type, or the skin concerns you're dealing with, we're here to help ensure that your skin truly looks and feels its very best throughout the summer months.
Click here to browse more gold-infused summer skincare products from OROGOLD.