The Vitamin C Facial Serum That Everyone Should Be Using
Posted on July 30, 2022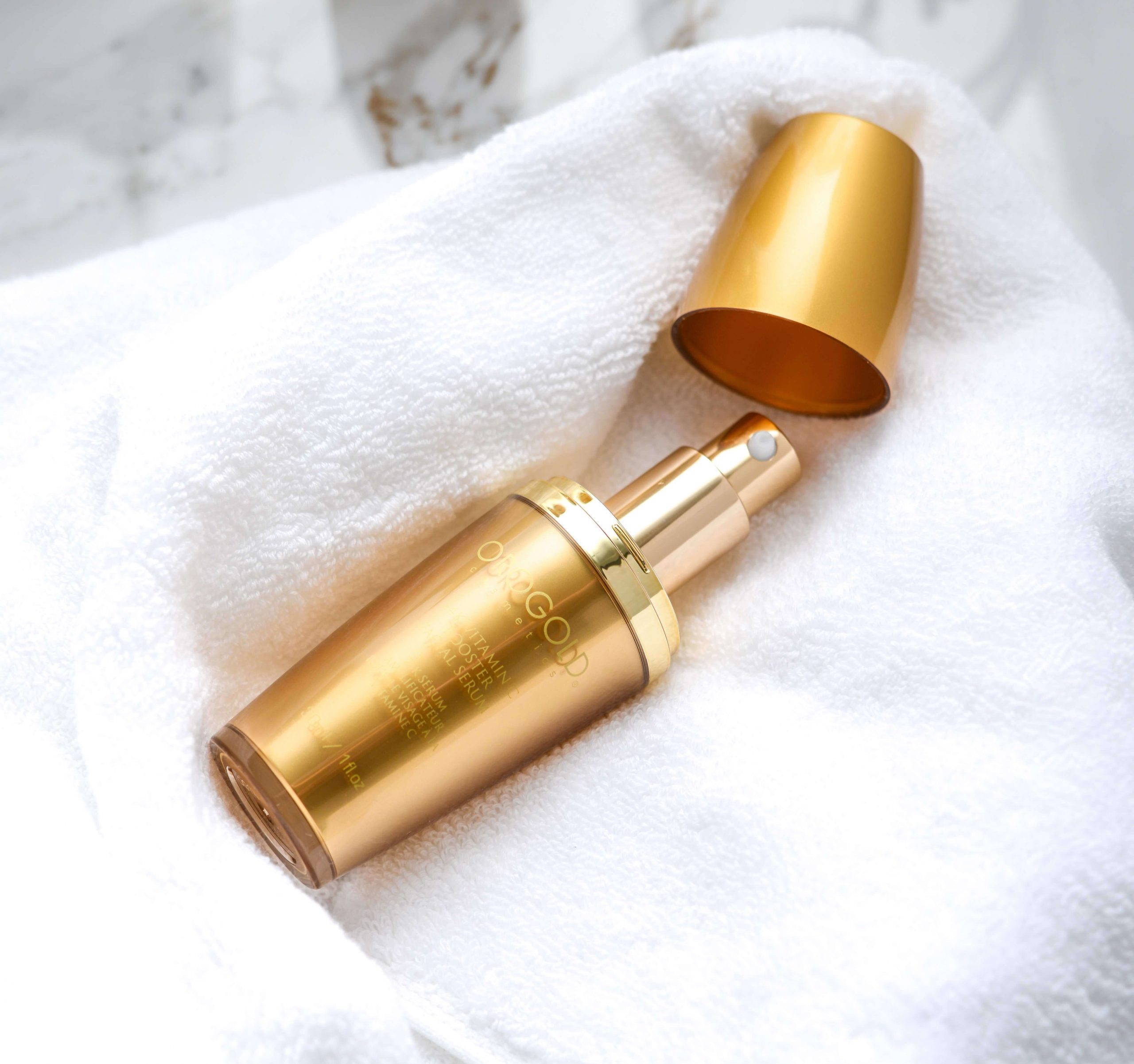 At the heart of every skincare junkie's daily beauty routine is their favorite facial serum. It's one of those steps that don't feel as "basic" as cleanser and moisturizer, and it's packed with all kinds of vitamins and potent botanicals your skin loves.
There are many kinds of facial serums, from hydrating hyaluronic acid serums to sebum-blasting niacinamide treatments. But among all these wonderful, skin-loving serums in the skincare family, why does it seem like the good old vitamin C facial serum is forever the favorite child?
Vitamin C is a holy grail for many people. It's a terrific way to elevate your routine and add a bit of extra glow to your complexion. But what's the best vitamin C facial serum out there?
Today, OROGOLD will put the spotlight on our very own bestselling serum — the 24K Vitamin C Booster Facial Serum. We'll get into what it does for your skin, how to incorporate it into your routine, and even how to store it properly. Let's jump right into it!
Why are Vitamin C Serums so Popular Anyway?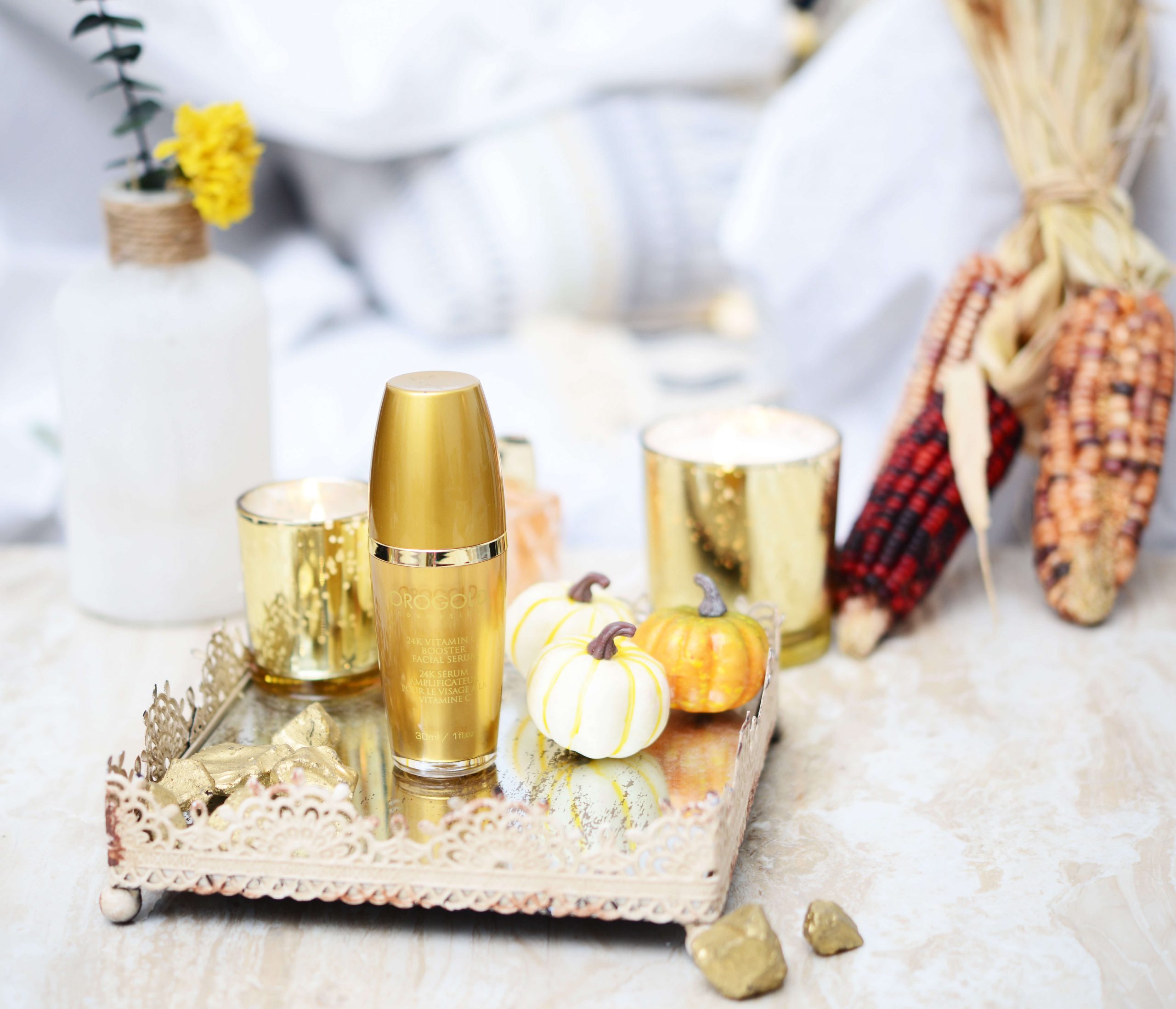 There are many ways to treat your skin to some vitamin C. It comes in capsules, tablets, and even IV drops. But the most popular way to give your complexion its daily dose of this beloved vitamin is through a luxurious facial serum. That way, you apply it topically and deliver it straight to your skin.
It feels like everyone and their mother has a dark amber bottle of the stuff sitting somewhere on their skincare shelf. These tiny bottles are packed with tons of benefits for the skin. It's a quick, easy way to pamper your skin and give yourself a little extra self-love. But what are these benefits to begin with?
To better understand what vitamin C can do for your skin, it's important to know what it is in the first place. In a nutshell, vitamin C is an antioxidant, and that's a must for skin that's starting to age and mature. 
Another key benefit of vitamin C is that it helps fade the appearance of dark spots due to hyperpigmentation and aging. So, if you want a blemish-free appearance, vitamin C is your guy.
Feast Your Eyes on the 24K Vitamin C Booster Facial Serum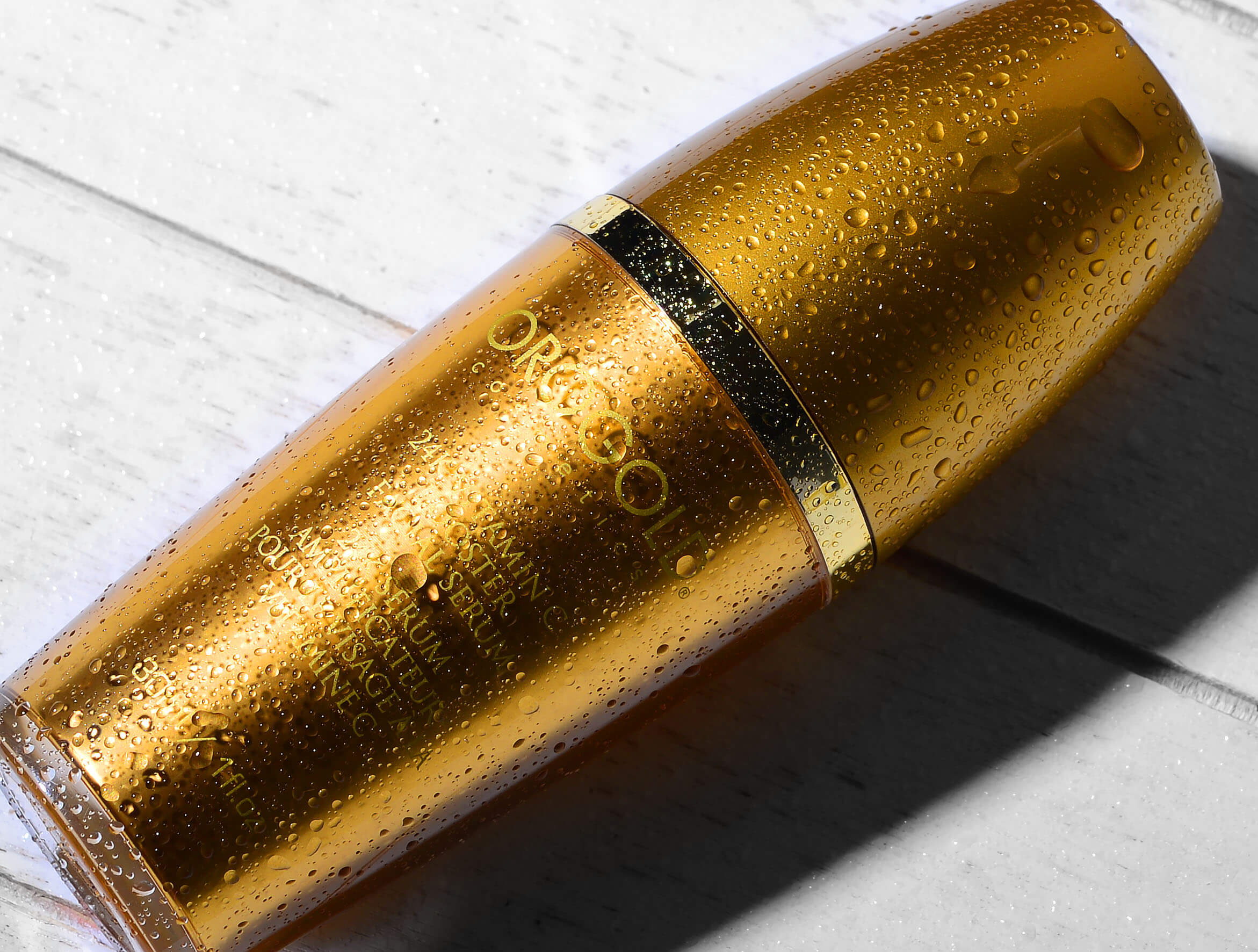 But not all vitamin C serums are created equal. While one may be potent and rich in other botanicals and vitamins to improve your skin's appearance, others may be watered down and filled to the brim with fillers.
When choosing a vitamin C facial serum, it's important to discern which formula is best. Take a look at the list of ingredients, concentration level, and whether it comes from a trusted, renowned brand.
One you can never go wrong with is the OROGOLD 24K Vitamin C Booster Facial Serum. Not only is it formulated with high-quality vitamin C to reduce the appearance of wrinkles and other signs of aging, but it's also enriched with other skin-loving ingredients to address more skin concerns simultaneously.
It's infused with the likes of vitamin A and wheat germ oil to take the usual vitamin C facial serum to the next level. But one of its most unique inclusions is luxurious, decadent gold — OROGOLD's signature ingredient.
In a nutshell, this serum contains gold-standard vitamin C while giving you a more luxurious skincare experience by beefing it up with other effective ingredients. It's a vitamin C facial serum that everyone should be using!
It Helps Minimize the Look of Fine Lines and Wrinkles
If you're worried about losing that youthful firmness in your skin in the next few years, you might want to consider including this serum in your routine.
Vitamin C is known to reduce the look of wrinkles in aging skin. This is why people in their thirties and late twenties clamor to add a vitamin C facial serum to their routine pronto.
But that's not all. The OROGOLD vitamin C facial serum is infused with vitamin A, also known as retinol. This is yet another ingredient that helps keep the look of fine lines and wrinkles at bay, giving you a smooth, taut complexion for longer.
Of course, it can be difficult to instantly reduce the look of wrinkles on your skin. But using a vitamin C facial serum like this is a great place to start. Gradually, you'll notice that your skin looks a little smoother every day, until your wrinkles are hardly noticeable anymore.
However, this benefit isn't just for those with wrinkles already. We also highly recommend this serum for those in their twenties even if they don't have any visible wrinkles yet. Prevention is the best cure, and this vitamin C facial serum will be your partner in keeping those visible deep lines away.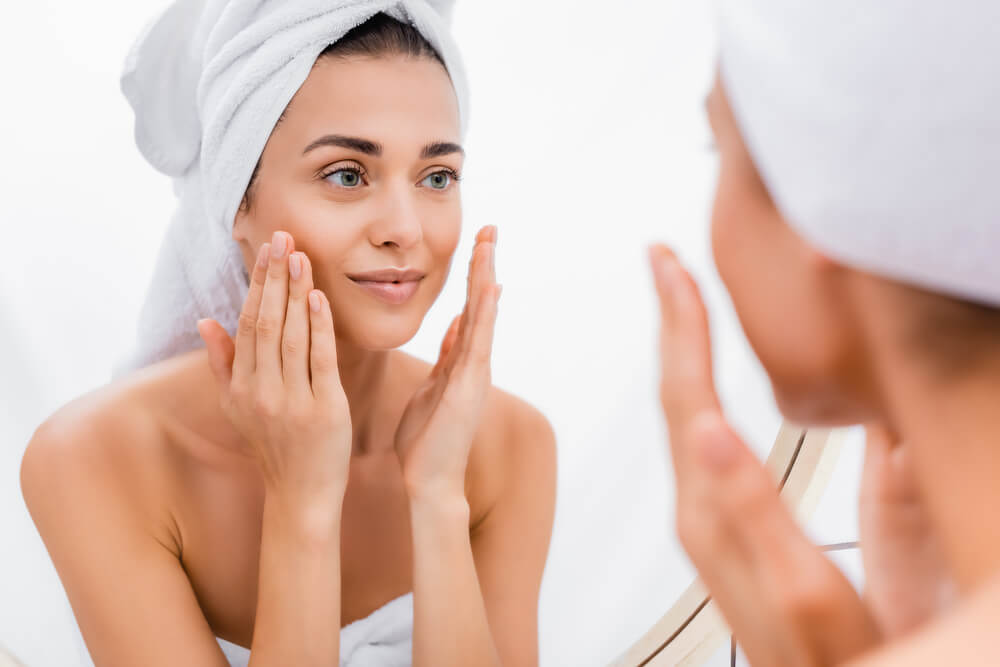 It Aids in Brightening the Complexion
You can get stubborn dark spots on your skin for many reasons. They can appear due to skin aging, active breakouts that you exposed a little too long to the sun, or just a regular bout of hyperpigmentation. Whatever the cause, getting rid of these spots can be challenging.
If you've been trying to find a way to fade the visibility of dark spots on your face, look no further. This is yet another tremendous benefit of our vitamin C facial serum — zapping away the appearance of those dark spots to make them look less noticeable. This leaves your skin's appearance more even-toned.
The sun's UV rays are one big culprit of pesky dark spots and acne scars. That makes it a summer must-have in your skincare routine, since you're out and about under the sun more often.
But what's awesome about this serum is that it doesn't just brighten the look of your skin with vitamin C. It also uses colloidal gold to add extra radiance to your complexion's overall look.
Gold has plenty of uses for the skin. That's why it's been used for centuries by the likes of ancient empresses in Asia and even Cleopatra herself. But one benefit of gold that we feel goes hand in hand with vitamin C is that it helps brighten the appearance of skin, giving you a natural, beaming glow.
When is the Proper Time to Use This Serum in Your Routine?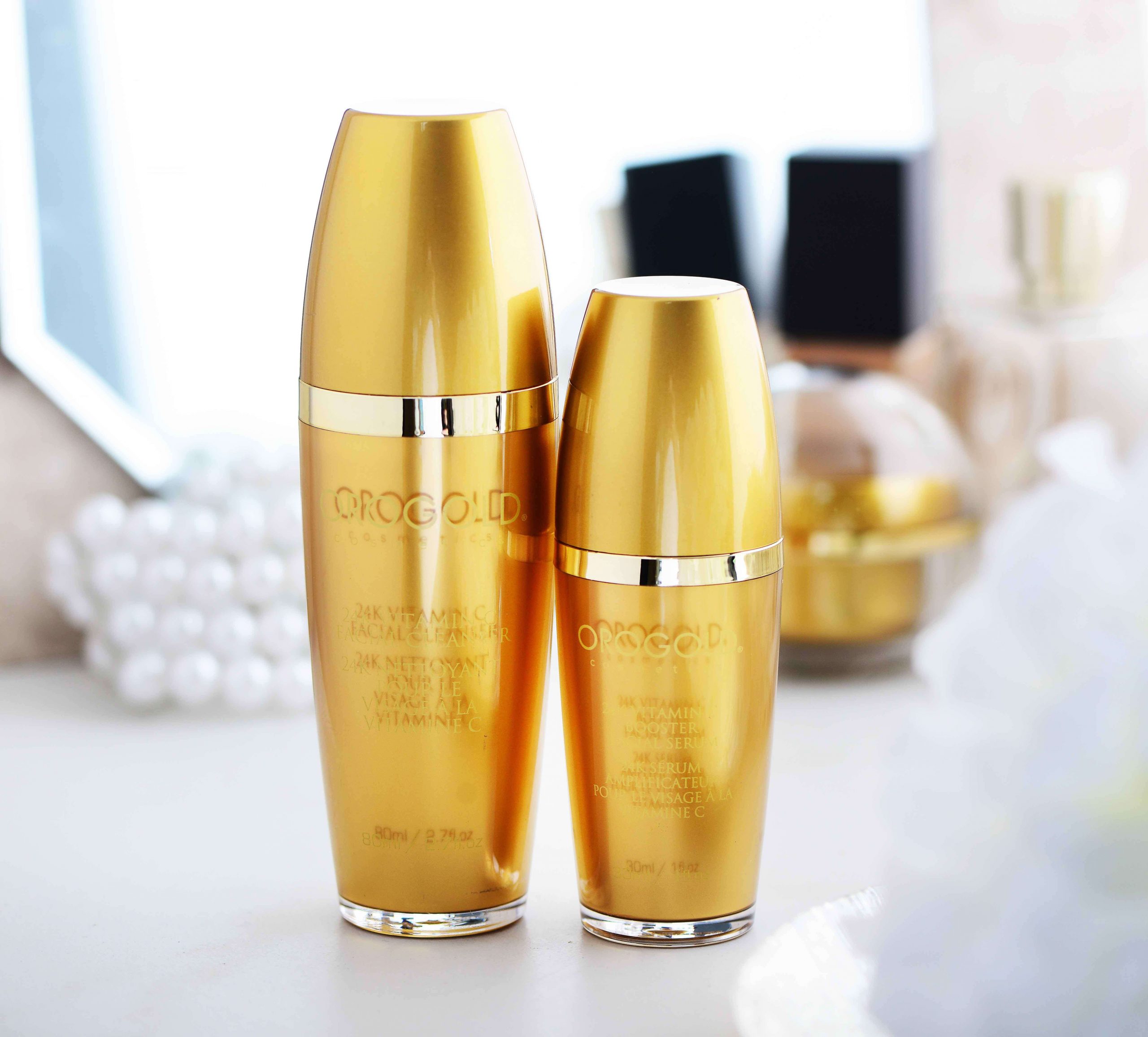 You can use this vitamin C facial serum day or night — even both if that's what you prefer. Whatever time of the day you use it, the right way to incorporate it into your existing routine is pretty much the same.
Start by washing your face. It's always important to use your favorite cleanser to get rid of all the grime and dirt on your skin first before using your vitamin C serum. That way, your skin can absorb more of it without unnecessary barriers.
So, freshen up by using the OROGOLD 24K Vitamin C Facial Cleanser as a first step. This gentle cleanser is designed to thoroughly remove dirt and debris on your skin without stripping it of moisture. In fact, it's infused with aloe, calendula, and other botanicals to leave your skin feeling hydrated after rinsing.
Then, follow up with the OROGOLD 24K Purifying Toner. Thinner, more watery formulas should always go first in a routine, so toner goes on before the vitamin C serum.
This toner is super invigorating, thanks to its refreshing ingredients. It has aloe vera, cucumber, chamomile extracts, and opulent gold to wake up the skin and prep it for the next step.
So remember — wash your face to get rid of sweat and dirt, and then pack on your thinner skincare products. Only then can you apply the vitamin C facial serum all over your face. Add a few drops to your face and massage gently into your skin to help it absorb the formula.
Don't Forget to Lock That Vitamin C in With a Moisturizer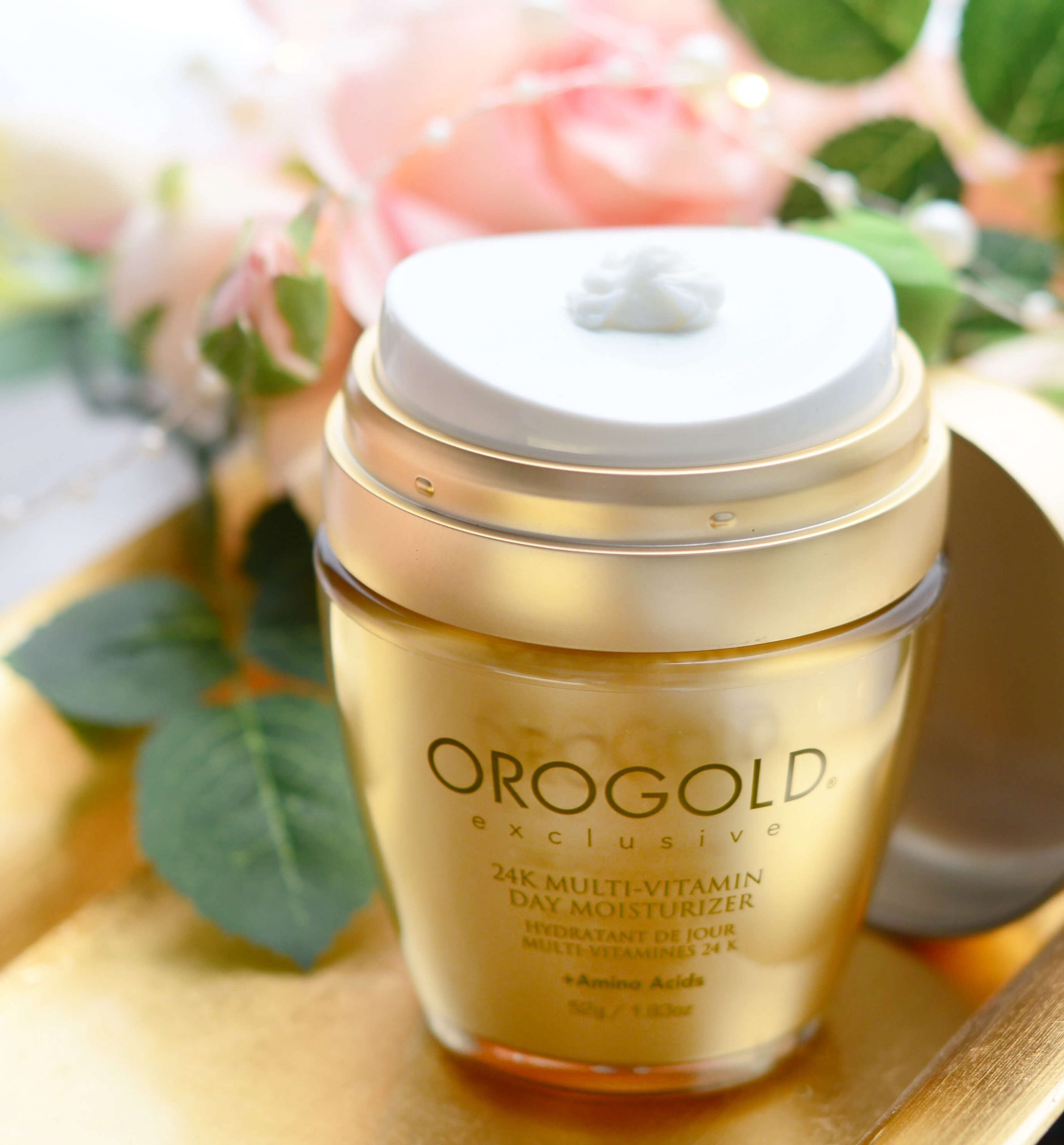 But hold on — you're not quite finished yet! You don't want all that vitamin C goodness to escape from your skin, right? So, it's important to always follow up with a high-quality moisturizer after the serum. That way, you can lock in all the ingredients from the serum into your skin.
Plus, the moisturizer helps bring back that smooth, silky, touchable finish on your skin after the cleansing and serum steps.
During the day, go for a light, non-greasy formula, like the OROGOLD 24K Multi-Vitamin Day Moisturizer + Amino Acid. It's infused with shea butter, chamomile, white tea, and more to replenish your skin with hydration, leaving it soft and dewy for the day.
At night, you want to look for something a little richer and more moisturizing. We recommend trying out the OROGOLD 24K Deep Moisturizer, designed especially for nighttime.
Thanks to shea butter, vitamin E, and tons of botanical extracts, this night cream smoothens the skin, leaving it feeling velvety and looking plump and bouncy when you wake up the next morning.
Slather on the Sunscreen if You Use it in the Morning
Oh, and one last thing. If you're using your vitamin C facial serum in the morning, make sure you slather on that SPF. The biggest difference between your morning and night skincare routines is that you'll be more exposed to the sun during the day. So, sun protection is non-negotiable.
Studies have shown that combining sunscreen and vitamin C protects your skin more from the sun's harsh rays, which can cause wrinkles and hyperpigmentation in the long run. So, always pair them together during the daytime.
The OROGOLD 24K Skin Tone SPF 30 is an excellent choice if you need a new sunscreen. It's lightweight and never greasy. It sits very comfortably on the skin as the last step before putting on your makeup.
This formula shields your skin from the sun thanks to active ingredients like octinoxate and homosalate. But at the same time, it also leaves the skin softer and more glowy in appearance, thanks to aloe, gold, camellia extracts, and more.
How to Safely Store Your Vitamin C Facial Serum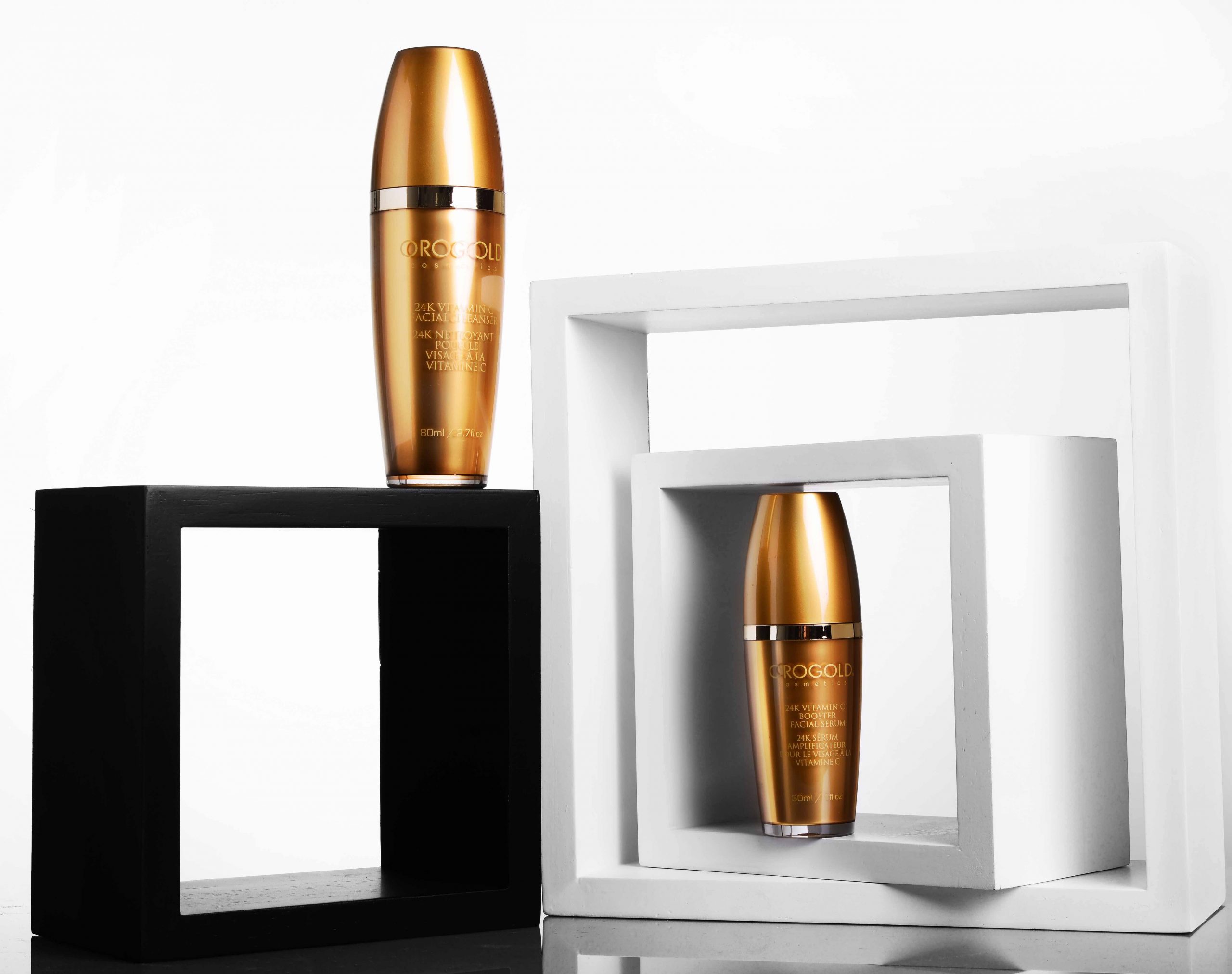 Now that you know how to use our vitamin C facial serum in your daily routine, you must learn how to store it, too. Letting your vitamin C serum casually sit in a hot place where the rays of the sun can reach it will spell disaster for you and your skin, so make sure not to skip this part!
Unlike your toners and moisturizers, you can't just leave your serum to sit anywhere. Vitamin C is prone to oxidation, which renders the formula useless and ineffective. So, it needs to always be put in a cool, dark place that doesn't get hit by direct sunlight.
A skincare fridge would be an ideal place to put it. But you can always use your regular fridge in the kitchen, too.
By storing it the right way, you can extend the lifespan of your vitamin C serum, allowing you more time to enjoy all its skin-loving benefits. If your serum is looking extra dark and almost orangey-brown, it means it's time to toss it and get yourself a fresh, new bottle.
Conclusion
We have lots of facial serums in the OROGOLD collections — so much so that it can sometimes be difficult to choose which one to try out. But our beloved, bestselling vitamin C facial serum will always be a staple in our most loyal customers' skincare arsenal.
Vitamin C is a powerhouse ingredient that we foresee will be a cult favorite for years to come. It's great for eliminating the look of wrinkles and fine lines and diminishing the harsh appearance of dark spots. So, any vitamin C facial serum will likely do wonders for the skin.
But the 24K Vitamin C Booster Facial Serum takes this youthful glow to the next level by adding in other OROGOLD signature ingredients, like vitamin A and lavish gold. It's the vitamin C serum you definitely can't afford to sleep on if you want a smooth, radiant, even-toned complexion.
Click here to browse more of OROGOLD's gold-infused bestsellers.