A Nourishing Winter Skincare Routine for Dry Skin
Posted on November 15, 2021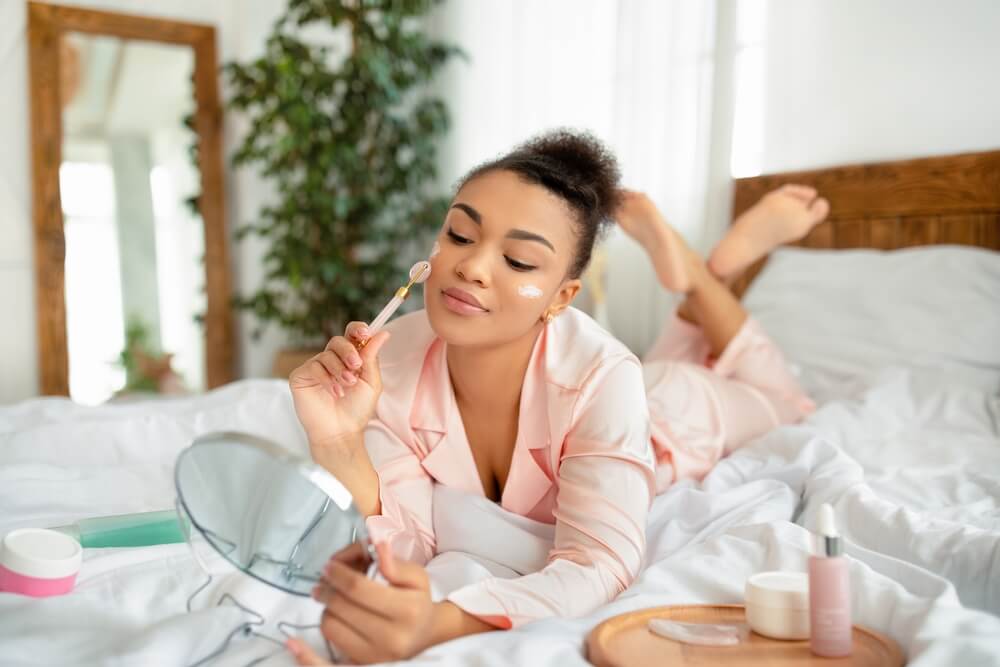 If you happen to live in a country with four seasons, navigating the puzzling world of beauty can prove to be difficult. Each seasonal shift marks the recalibration of your skincare routine. Needless to say, having to change up your rotation every few months may leave you feeling like you're back at square one. But considering how much temperature, humidity, and seasonal factors can affect the condition of your skin, these skincare shifts are often worth it.
This is especially true when it comes to building a winter skincare routine. Winter is easily one of the harshest seasons, and the damage it deals can show through almost immediately for those with dry skin types. 
At OROGOLD, we strive to bring innovative solutions to target specific skin problems — including winter-induced dryness, flaking, and sensitivity. Ahead, we break down the ultimate winter skincare routine for dry skin:
Start with the 24K Mousse Cleanser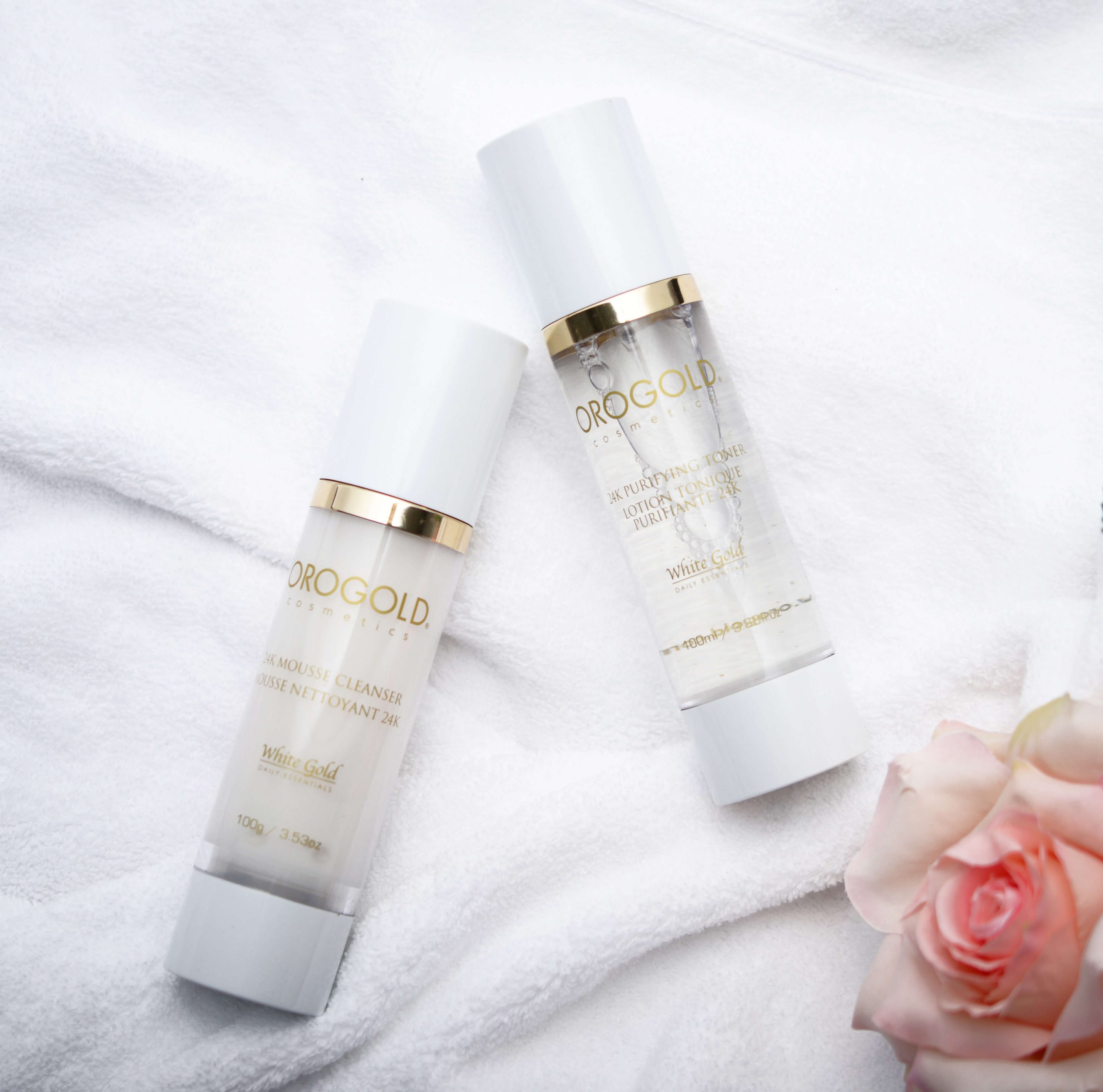 Cleansing is one of the ineradicable pillars of a good skincare routine. No matter how great someone's genes, or how seldom their skin is exposed to the outside world, every skincare regimen is rooted in a good cleanser.
Through the years, cleansers have evolved to take on a variety of different formulations and consistencies. These days, when you shop for a cleanser, there are various factors to consider: your skin type, the season, and your preferred richness are just a few. Some of the most popular cleansers today include:
Oil cleansers, which usually take the form of liquid oil or soluble balm. These cleaners are ideal for breaking down makeup and sunscreen.

Gel cleansers, which are typically preferred by oily and acne-prone skin types due to their lightweight consistency.

Milk cleansers, which are a great match for those with combination or slightly dry skin types. These are more hydrating than gel cleansers, but not quite as thick as mousse cleansers.

Mousse cleansers, which are ideal for dry skin types or cold climates.
In the chilly winter months, opt for a product like OROGOLD's 24K Mousse Cleanser to kick off your skincare routine. This cleanser is formulated with Willow Bark Extract, which is an exfoliating, calming, oil-reducing, and moisture-locking multitasker of an ingredient. It is also gentle enough to work with sensitive skin, making it a great choice for those who struggle with winter-induced irritation. 
To use, dispense a small amount of product onto your palm and massage it into your face gently. As you do this, the product should form a rich, creamy lather. Rinse the product off with cool water. Repeat twice daily to keep your skin clean and moisturized!
Brighten Up with the 24K Cryogenic Diamond Gommage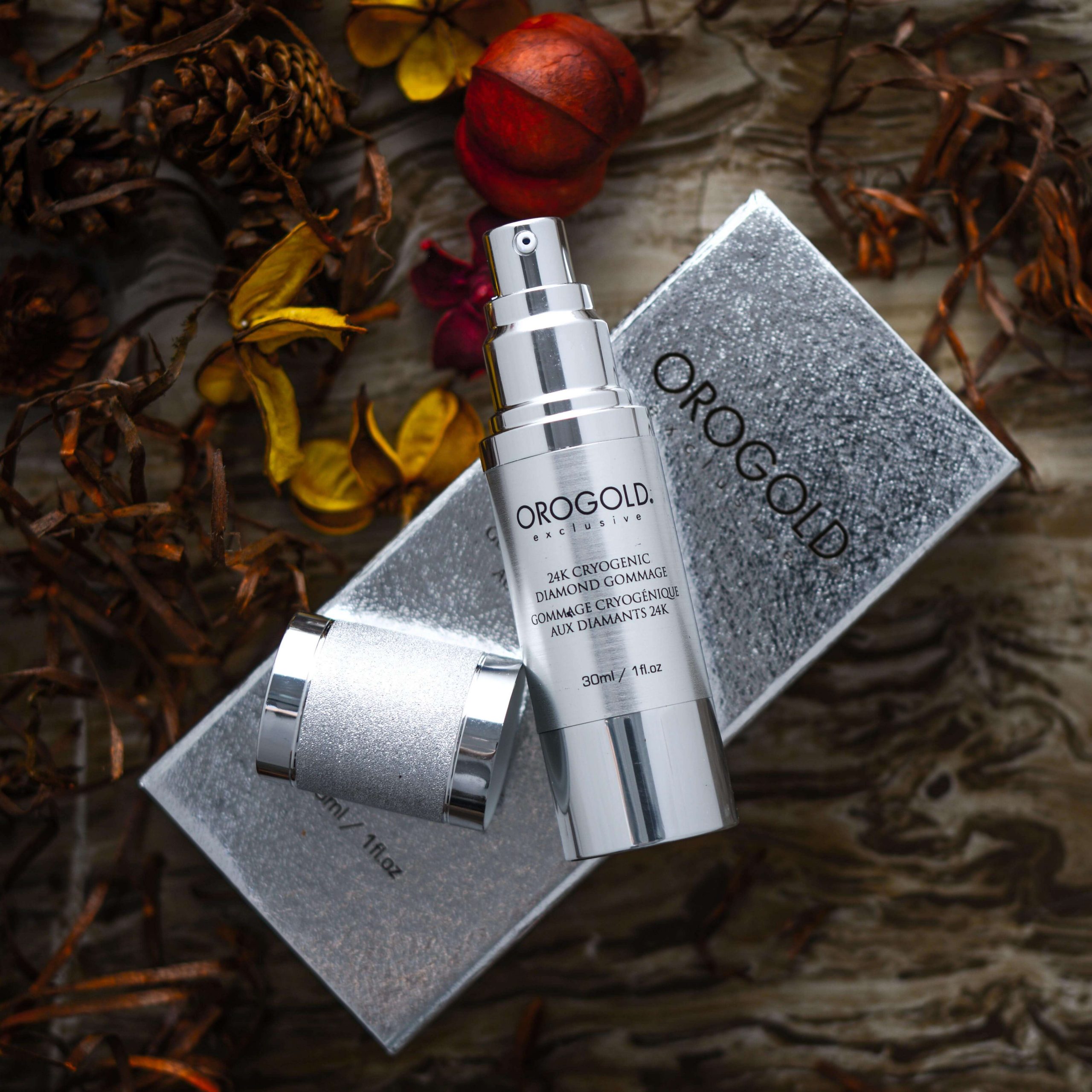 If you haven't heard the term "gommage" in the past, let us catch you up. Gommage is a French exfoliation technique that involves using enzymes to gently slough away dead skin to stimulate the growth of new cells. 
Here at OROGOLD, we introduce the concept of gommage through our very own 24K Cryogenic Diamond Gommage. A great addition to any winter skincare routine, this product is not just an exfoliator. It contains an interesting blend of ingredients that give it anti-aging, soothing, and moisturizing benefits. Let's talk about each.
Peptides
When you dive into the 24K Cryogenic Diamond Gommage's ingredient list, you'll encounter several scientific names. Among them are Palmitoyl Tripeptide-1 and Palmitoyl Tetrapeptide-7, a pair of amino acid peptides.
These peptides are a dynamic duo in the skincare realm. Palmitoyl Tripeptide-1 stimulates collagen production, which results in a reduction of wrinkles. Meanwhile, Palmitoyl Tetrapeptide-7 slows the production of a molecule called Interleukin-6 or IL-6. This molecule promotes inflammation, so, by reducing it, Palmitoyl Tetrapeptide-7 can lessen irritation and preserve a youthful glow. As impressive as these peptides are individual, they're even better when they come together to form anti-aging powerhouse Matrixyl 3000.
Botanical Extracts
The 24K Cryogenic Diamond Gommage also harnesses the soothing benefits of fruit and plant extracts. Some of these are Cucumber Fruit Extract, Green Tea Extract, Butcher's Broom Root Extract, Centella Asiatica Extract, and Marigold Extract — all of which can calm down inflamed or irritated skin.
In terms of moisturizing, this product does a good job of replenishing moisture that may be lost through cleansing or exfoliation. One of the interesting humectants in its formula is Panthenol, otherwise known as Pro-Vitamin B5. It attracts water and locks it into the skin while fortifying the skin barrier.
To use, apply a pea-sized amount of product onto your skin. Gently massage it in circular motions until it is fully absorbed.
Hydrate and Nourish with the 24K Rose Gold Age Glow Duo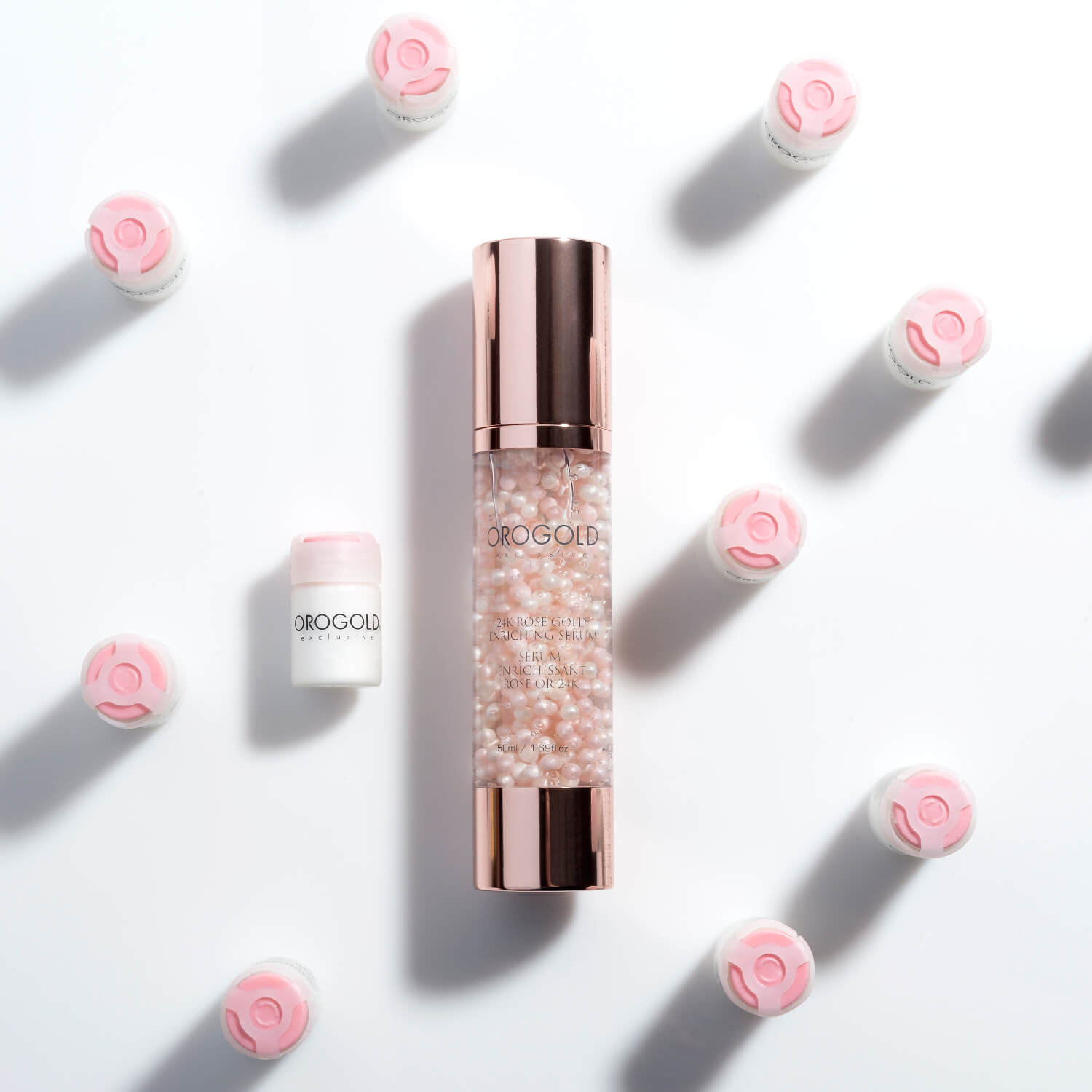 There's no shame in taking time for a little extra skin pampering, especially in the chill of the winter months. If there's any time of year for you to pay more attention to your skin, it's the wintertime.
OROGOLD's 24K Rose Gold Age Glow Duo encourages you to do just that. A two-step treatment system, this anti-aging duo promotes radiance and moisture — two things that can be especially hard to achieve in cold and dry weather. Both the 24K Rose Gold Multi-Vital Liquid Powder and 24K Rose Gold Enriching Serum contain Rosa Canina Seed Extract, which comes from Rosehip Seeds. Rosehip is used most commonly in its oil form and has gained popularity for its hydrating, moisturizing, and collagen-boosting abilities.
Each step in the Glow Duo pairs Rosehip Seed Extract with other nourishing ingredients. 
The 24K Rose Gold Multi-Vital Liquid Powder, for instance, contains Resveratrol and Hyaluronic Acid. Resveratrol is a chemical primarily found in red grapes and is used to combat visible signs of aging. Hyaluronic Acid, on the other hand, is a moisture-retaining substance that holds over one thousand times its weight in water. Because of its powerful hydrating abilities, it has quickly been propelled to skincare fame.
The second step in the glow duo is the 24K Rose Gold Enriching Serum. The following ingredients make up the skin-boosting cocktail within its microcapsules:
Caviar Extract

Aloe Vera

Seaweed Extract
To incorporate the 24K Rose Gold Age Glow Duo into your winter skincare routine, dispense the 24K Rose Gold Multi-Vital Liquid Powder into your palm. Carefully apply the powder onto your face, massaging it into your skin until the powder turns into a liquid. Thereafter, apply one or two pumps of the 24K Rose Gold Enriching Serum to finish.
Lock in Moisture with the 24K Kelp Caviar Micro-Bead Cream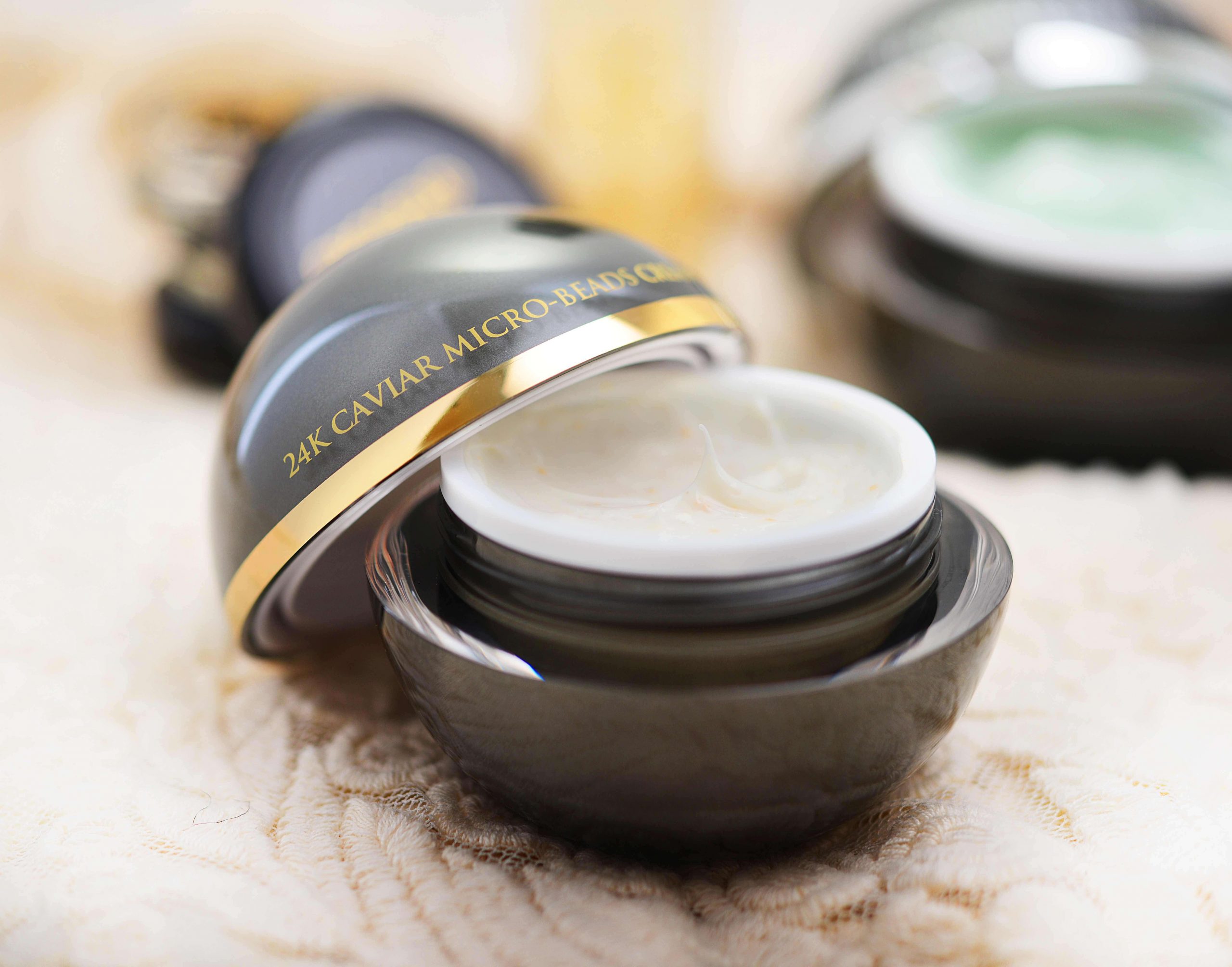 End your winter skincare routine on a luxurious note with the 24K Kelp Caviar Micro-Bead Cream. A deeply moisturizing cream, this product counters dryness and flaking with a carefully selected blend of ingredients.
Kelp
The core of this cream is Laminaria Japonica Extract, more commonly known as Kelp or Seaweed Extract, which benefits the skin by:
Reducing lines and wrinkles.

Seaweed Extract is a potent source of antioxidants and amino acids, which can help promote collagen production. The result? Less visible wrinkles, which are usually exacerbated by frosty weather.

Brightening and exfoliating the skin.

By doing away with dead skin cells, Kelp does not just make way for smoother skin — it lessens hyperpigmentation and dullness, too. The micro-beads in this cream also help to gently exfoliate the skin's surface.

Calming hypersensitivity.

Seaweed Extract contains Zinc and Magnesium, two minerals that can soothe inflammation.
Caviar
This product also contains an interesting substance: Caviar Extract. While caviar — which, simply put, is unfertilized fish eggs — might not be the kind of ingredient you'd expect to see in your tub of moisturizer, it has surprisingly earned itself a spot in the world of skincare. 
When used topically in skincare, Caviar Extract does the following:
Smoothens texture with Omega-3 and amino acids.

Moisturizes deeply with Omega-3.

Keeps elastin in check, thanks to its rich antioxidant content. This results in plump, younger-looking skin.

Reduces redness and irritation.
These benefits make Caviar Extract a great match for those with mature or aging skin. It is important to note, however, that due to the origins of the Caviar Extract, it should not be used by those with a fish allergy.
Ready to add the 24K Kelp Caviar Micro-Bead Cream to your winter skincare routine? Here is how to do just that:
After cleansing, exfoliating, and moisturizing, apply a coin-sized amount of product onto your face and neck. Massage it into your skin until the product is fully absorbed.
Treat Yourself with the Torché V2+ Amber Light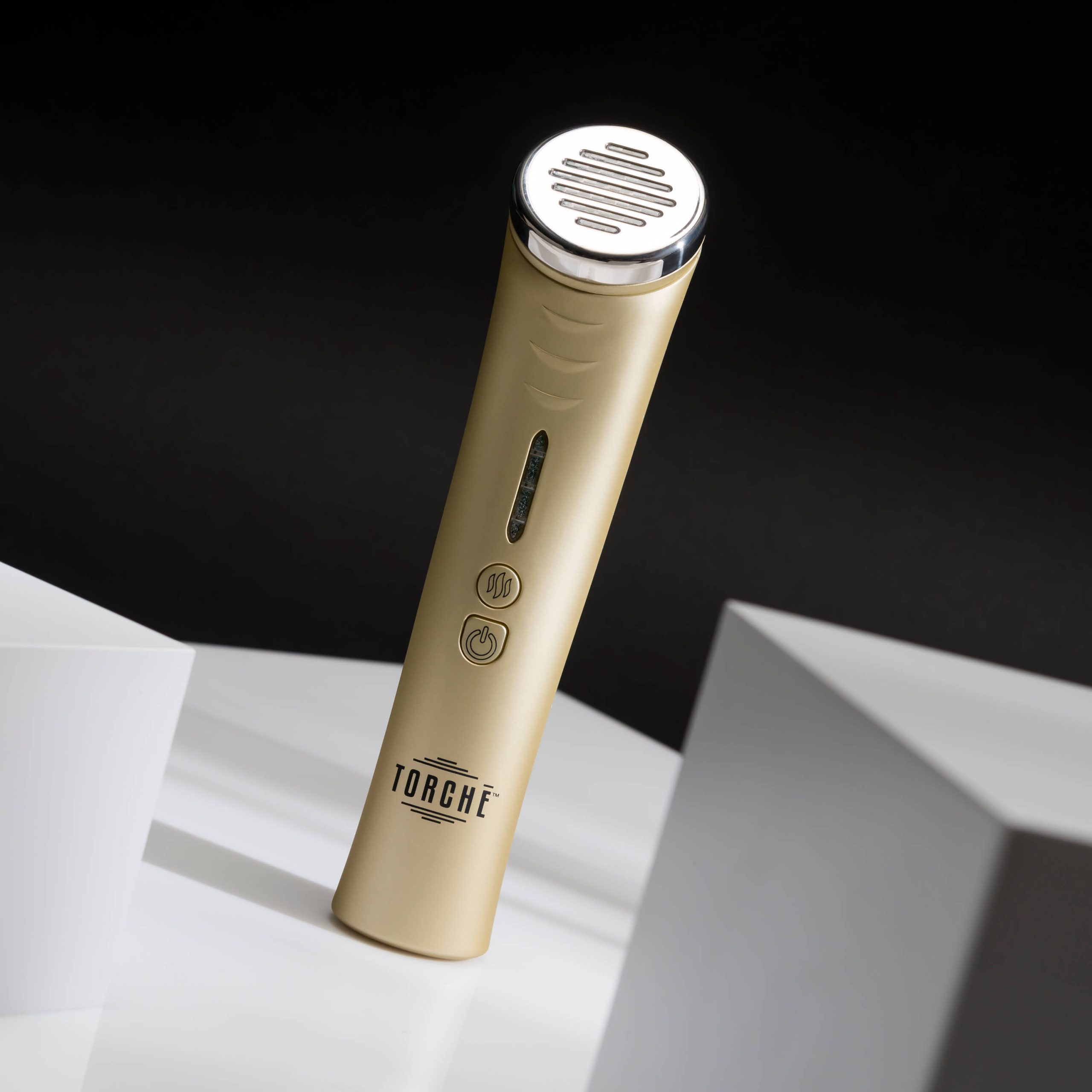 As a treat throughout the week, why not incorporate a beauty device into your winter skincare routine? At OROGOLD, we use Jelessi devices to boost the efficacy of our skincare solutions. In particular, the Jelessi Torché V2+ Amber Light incorporates innovative Light Emitting Diode (LED) therapy to visibly improve acne, age spots, and wrinkles.
Most LED therapy devices use the classic red or blue light frequencies to treat the skin. Both of these frequencies have distinct skin benefits. Red light, otherwise called infrared, treats issues on the skin surface by improving circulation and dialing down inflammation. On the other hand, antimicrobial blue light diminishes the bacteria that tends to collect in the sebaceous glands and pores. This, in turn, leads to fewer breakouts.
What makes the Torché V2+ Amber Light special? This tool takes LED therapy beyond just red and blue frequencies. Stepping up the DIY beauty game, this device introduces amber light, a frequency that targets spots and redness. If that's not enough, here's a winter-appropriate bonus: the Torché V2+ Amber Light comes with a heat setting. Similar to spa treatments, heat can be used to warm up the skin, depuff the face, and promote lymphatic drainage for a more sculpted appearance. 
During an otherwise cold and dark winter, let this nifty device bring the light in. To use the Torché V2+ Amber Light, switch on the device and lightly press it against your skin for three to five minutes. Work across your face in small areas to ensure maximum efficacy. Do this anytime between one to five times every week.
Why Choose OROGOLD?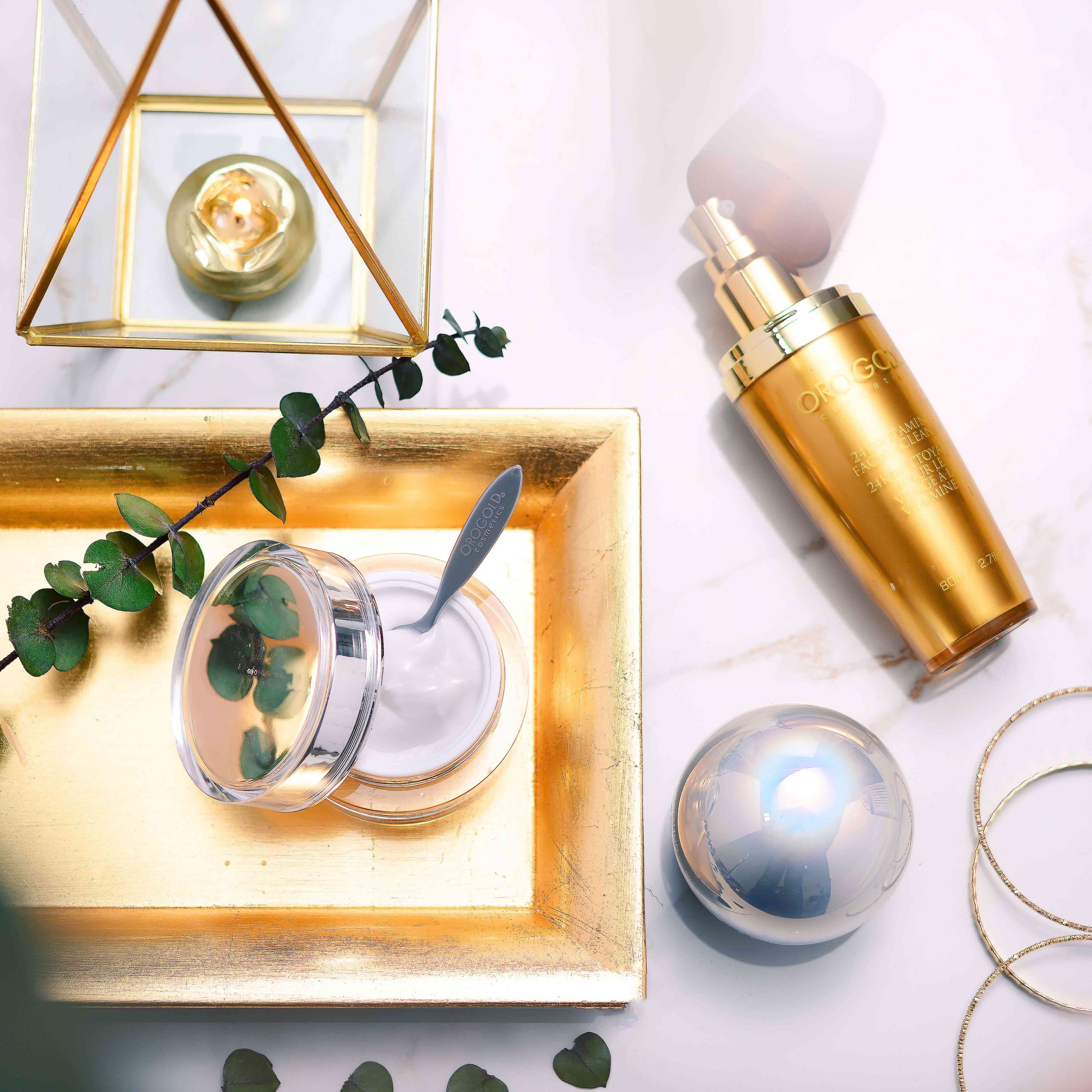 You might be wondering, what exactly sets Orogold apart from the skincare brands on display on your shelf? The answer lies in our ingredient lists, where gold is front and center.
How many times have you seen gold listed in a product's ingredients? The chances most likely range from slim to none. While gold may seem like an uncommon addition to skincare, we at OROGOLD have built a premium brand that spotlights its promising skin-loving properties, such as:
Protecting the skin by neutralizing free radicals.

Free radicals are essentially unstable atoms that can cause skin damage. Because gold is rich in antioxidants, it can minimize signs of aging and skin fatigue.

Battling inflammation.

Studies show that colloidal gold has been used to treat rheumatoid arthritis

, which is an inflammatory ailment.

Improving moisture levels.

Because gold is a mineral and a metal, it can stimulate the skin. This boosts blood circulation, and, in turn, skin moisture.

Healing the skin.

Ancient China traces one of the

early advanced applications of gold

to the Ming Dynasty. At the time, physicians used gold to diminish toxins and treat conditions like ulcers and smallpox. 
While gold has multiple skin benefits, we go the extra mile with a pool of tried and tested skincare ingredients. These ingredients work together with gold to deliver even more effective results. Some classic OROGOLD ingredients are:
The Perfect Winter Skincare Routine
Make the cold months more enjoyable with a nourishing winter skincare routine. Discover more innovative skin solutions for winter, spring, summer, or fall with OROGOLD Cosmetics!