The Ultimate Guide to OROGOLD Devices: Jelessi & Torchē
Posted on October 15, 2021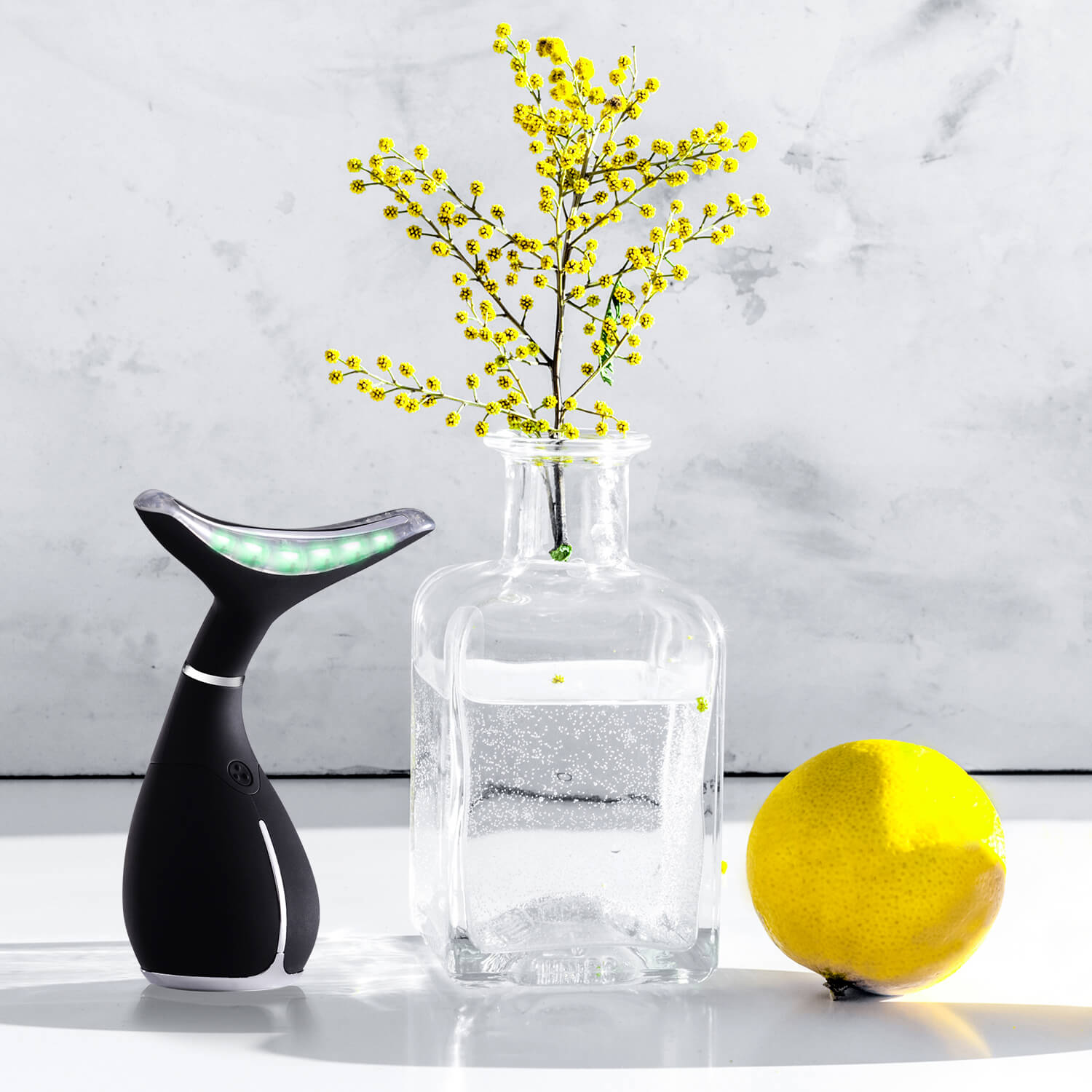 For many of us, finding a solid, trustworthy beauty regimen is a years-long process of trial and error. It's impossible to put a number on the amount of time a person can spend trying to understand their skin and the products that will whip it into its best condition. After all, finally finding a skincare routine that works is all sorts of rewarding. However, the pursuit of beauty should not stop there…
Beauty Meets Technology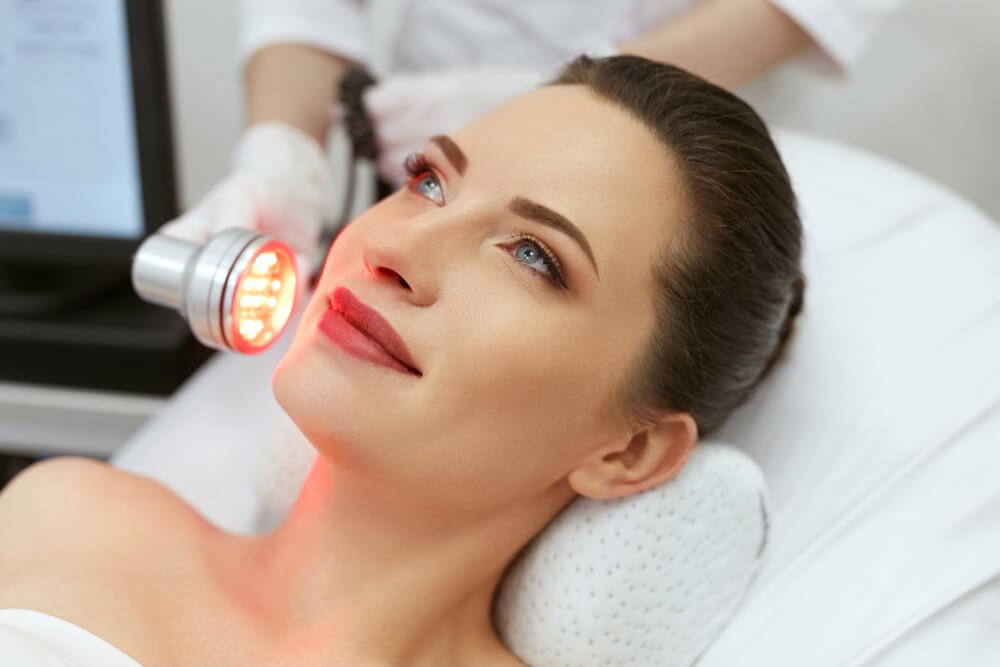 Let's talk about beauty devices. There is an abundance of skin-clearing, texture-refining, spot-targeting technology out there. Some facial tools, such as massagers and gua shas, take a simpler form and rely on manual maneuvering. Meanwhile, specialized tools like LED wands and mini radiofrequency machines, build off of technological advancements.
Once upon a time, these devices were reserved only for professionals at spas and dermatology clinics. However, that notion has very quickly changed in the past few years.
A report by P&S Intelligence valued the global market for at-home beauty devices at $9,571.6 million last year. This number, while already impressive, is expected to skyrocket even further within the next decade. P&S Intelligence predicts that the home-use beauty device market will reach up to $89.535.1 million in value by 2030.
There are a few reasons behind this noticeable shift towards do-it-yourself, at-home beauty…
The Rise in Popularity of At-Home Beauty
Safety.

The onset of the pandemic upended life as the world knew it, with beauty being among the many industries that took a toll. With spas and clinics being forced to temporarily close or function under skeletal conditions, skincare enthusiasts took matters into their own hands, ushering in a wave of do-it-yourself beauty.

Convenience.

In addition to being a safer alternative to traditional treatments, having a selection of non-invasive beauty devices at arm's length unlocks a new level of ease. Keeping your skin in its best condition no longer has to entail leaving home and making your way to a clinic for a pre-booked procedure. Both self-care and healthy skin can be achieved from the comfort of home.

Prevalence of skin diseases.

According to a

2013 report

by the American Academy of Dermatology, one in four Americans is impacted by skin disease.

A study from this year

, published in the British Journal of Dermatology, also notes that skin diseases are the fourth most common cause behind all human illnesses. These startling statistics, along with the general beauty-consciousness that prevails on social media, are pushing men and women to go the extra mile in caring for their skin.
Introducing OROGOLD Devices: Jelessi & Torchē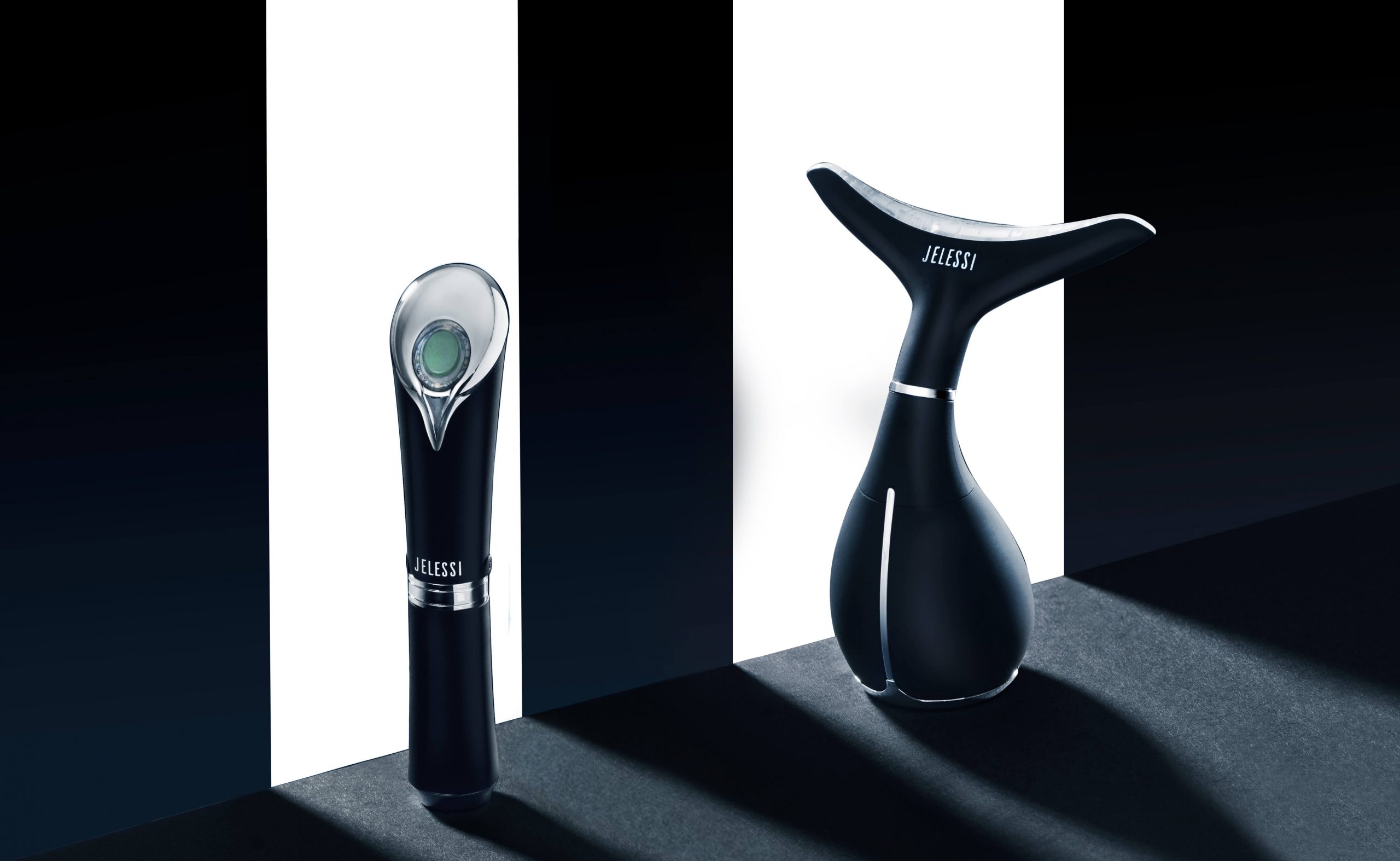 Despite being best known for our gold-infused skincare products, here at OROGOLD, we also emphasize the value that non-invasive beauty devices bring to the table. Among our roster of electronic beauty tools are a few crowd favorite OROGOLD devices: Jelessi & Torchē.
Jelessi is a brand of beauty devices that harnesses the latest developments in technology to address skin concerns at a deeper level. Each Jelessi device features at least two different modes, making for a more targeted and customizable approach to a variety of skin issues. All Jelessi products have been tested for safety and effectiveness, and are used by professionals and beauty enthusiasts alike.
Torchē, on the other hand, is one of Jelessi's revolutionary skin-repairing technologies. FDA cleared and dermatologist approved, the Torchē V2+ system is a tried and trusted tool perfect for enhancing your OROGOLD skincare experience.
Benefits of OROGOLD Devices: Jelessi & Torchē
Before we discuss each of the OROGOLD tools worth adding to your routine, let's answer this question once and for all: how can beauty devices benefit your skin in the first place?
Best-selling OROGOLD devices: Jelessi & Torchē, utilize LED technology to improve the texture and appearance of skin. LED, which stands for Light Emitting Diode therapy, has a long and interesting history rooted in medicine:
Scientist Niels Finsen was awarded the Nobel Prize of Medicine in 1903 for his use of light therapy. 

As further research was developed, the use of light therapy spread across Eastern Europe. There, LED was used to treat conditions like arthritis, joint issues, soft tissue injury, and chronic pain. 

LED was used for NASA's plant growth experiments in outer space. These experiments showed potential for promoting wound healing and in-depth tissue repair.

A 2001 study

showed that in combination with hyperbaric oxygen, LED therapy greatly enhanced the wound healing process with wound size decreasing up to 36%. When used to treat injuries of Navy SEAL members, wound healing time was noticeably shortened.
Today, Light Emitting Diode therapy is used not only for medicine but for cosmetic purposes as well. Acne, age spots, wrinkles, external forces, and gradual aging can all deal damage to the skin in varying degrees. In order to effectively target and solve the issues brought about by these forces, OROGOLD devices make use of various LED frequencies and wavelengths.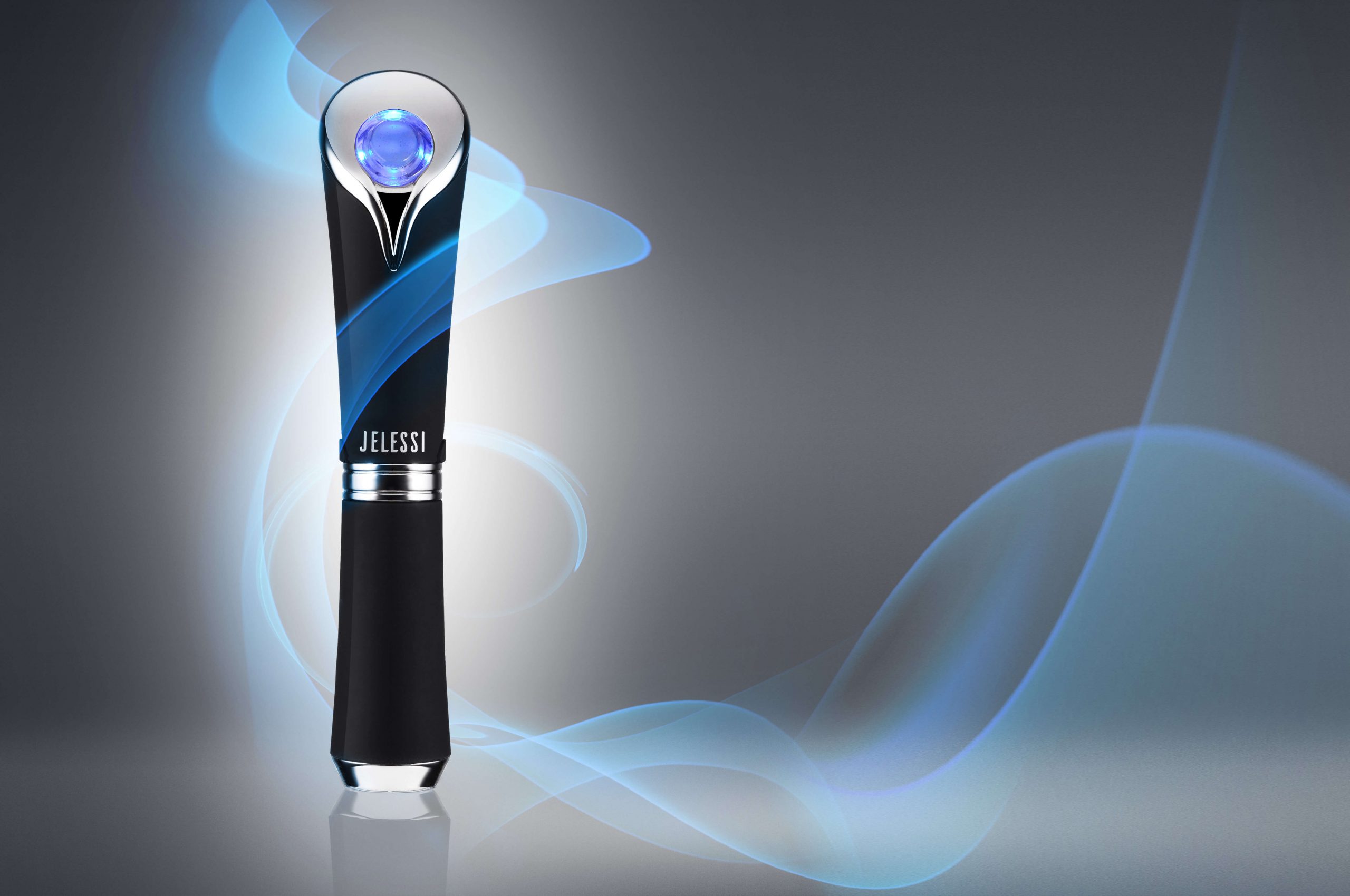 Red Light vs Blue Light
Red light, also known as infrared, treats issues on the skin's surface. Some of the benefits brought about by red LED light therapy include:
Increasing collagen production.

By reducing the onset of lines and wrinkles, collagen proteins give the skin a fuller, plumper, and younger appearance overall. 

Improving circulation.

In addition to stimulating collagen production, red light therapy also boosts blood circulation. This ensures that red blood cells carry enough oxygen to the body's vital organs, including the skin. More oxygen means healthier skin cells!

Reducing inflammation.

As a result of improved circulation, one of the visible improvements brought about by red light therapy is reduced inflammation and a more even skin tone. 
On the other hand, blue light therapy doubles down on the skin's sebaceous glands. These glands are responsible for producing sebum or oil. While sebum is necessary for keeping the skin well-lubricated and moisturized, it is solid proof that there can never be too much of a good thing. Excess sebum production can result in oily, greasy skin and break-outs.
Blue light therapy has been proven to have impressive antimicrobial effects. By exposing the skin to blue LED light, bacteria found in the pores and sebaceous glands is diminished. A 2002 clinical trial published in the Journal of Dermatological Science reported that blue light treatments conducted twice weekly resulted in a 64% reduction in acne lesions.
Is LED Therapy Safe?
LED therapy is not the same as ultraviolet therapy. This means that it is safe and non-damaging for the skin. However, in order to maximize safety and minimize chances of infection, devices that utilize Light Emitting Diodes must be developed carefully. 
Here at OROGOLD, we offer nothing less than utmost care. OROGOLD devices: Jelessi and Torchē have been meticulously tested and received multiple seals of approval from dermatologists.
Safe and beginner-friendly, these tools harness the power of LED therapy to visibly improve the skin and expedite the effectiveness of your skincare routine. Below, learn more about OROGOLD devices: Jelessi & Torchē.
Torchē V2+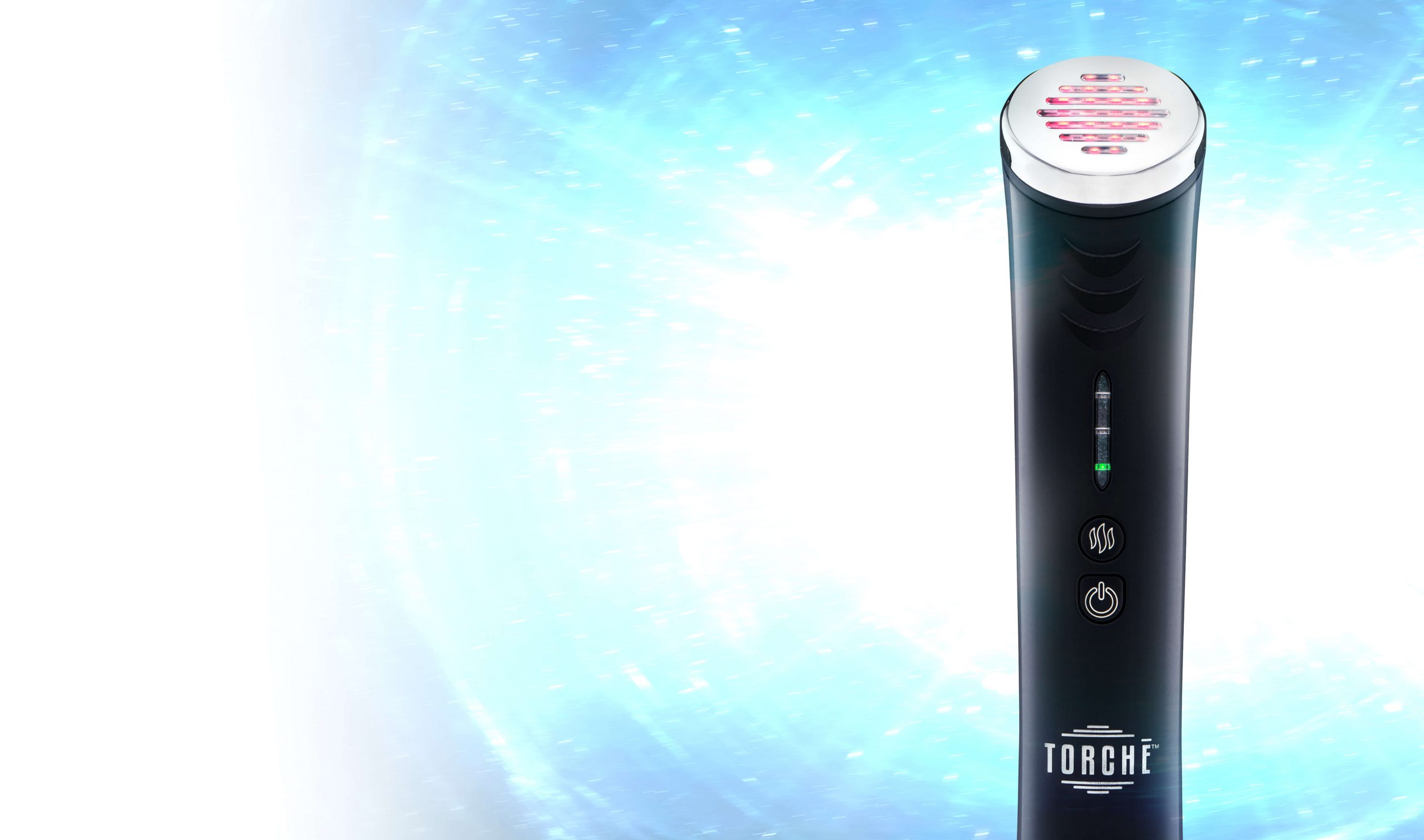 Arguably Jelessi's most popular device, the Torchē V2+ is designed to visibly reduce fine lines and wrinkles on the epidermis with infrared light therapy. At the same time, the device's LED light penetrates the hypodermis to work below the skin's surface, resulting in long-lasting firmness. For better blood circulation and intensified results, the device also includes a built-in heat setting that climbs up to 105 °F. 
For optimal results, use the Jelessi Torchē V2+ twice to thrice per week. Ensure consistent use for three consecutive weeks to see immediate effects.
To use the Torchē V2+, power up the device. Wait for the green indicator light to shine steadily, and then apply the device to clean dry skin. To activate the device's heat setting, simply press on the "HEAT" button and wait for both green and yellow indicator lights to switch on. Using light pressure, place the device against one area of the face. Move the applicator slowly in circular motions for 5 to 7 minutes before moving to another area. Finish up your session by applying a nourishing moisturizer to all treated areas. 
Torchē V2+ Amber Light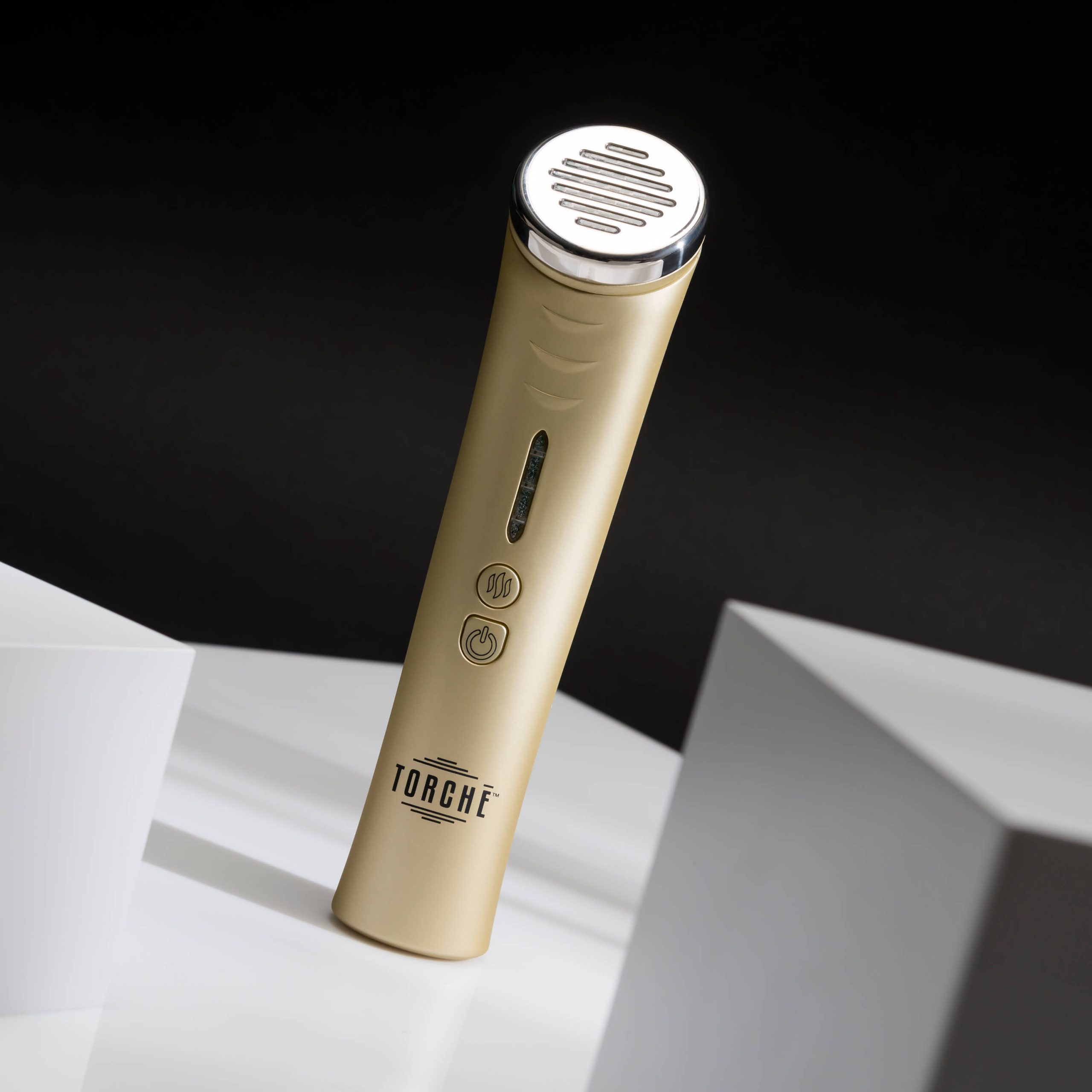 The cult-favorite device gets an interesting spin with Jelessi's Torchē V2+ Amber Light. Bringing a different LED frequency to the table, this tool uses amber light instead of the usual red or blue. Apart from improving circulation, amber light can improve dark spots, redness, and signs of sun damage. Like the classic Torchē V2+, this device also utilizes heat technology to promote lymphatic flow and depuff the face. 
To use, switch on the device and massage it directly against clean, dry skin. Move the device in circular motions, applying light pressure on each area for three to five minutes. Alternating between the amber LED light and amber light with heat can help achieve optimal results. Repeat the process a maximum of five times a week, applying a serum and moisturizer after each use.
Photonix-2 Jade Eye Wand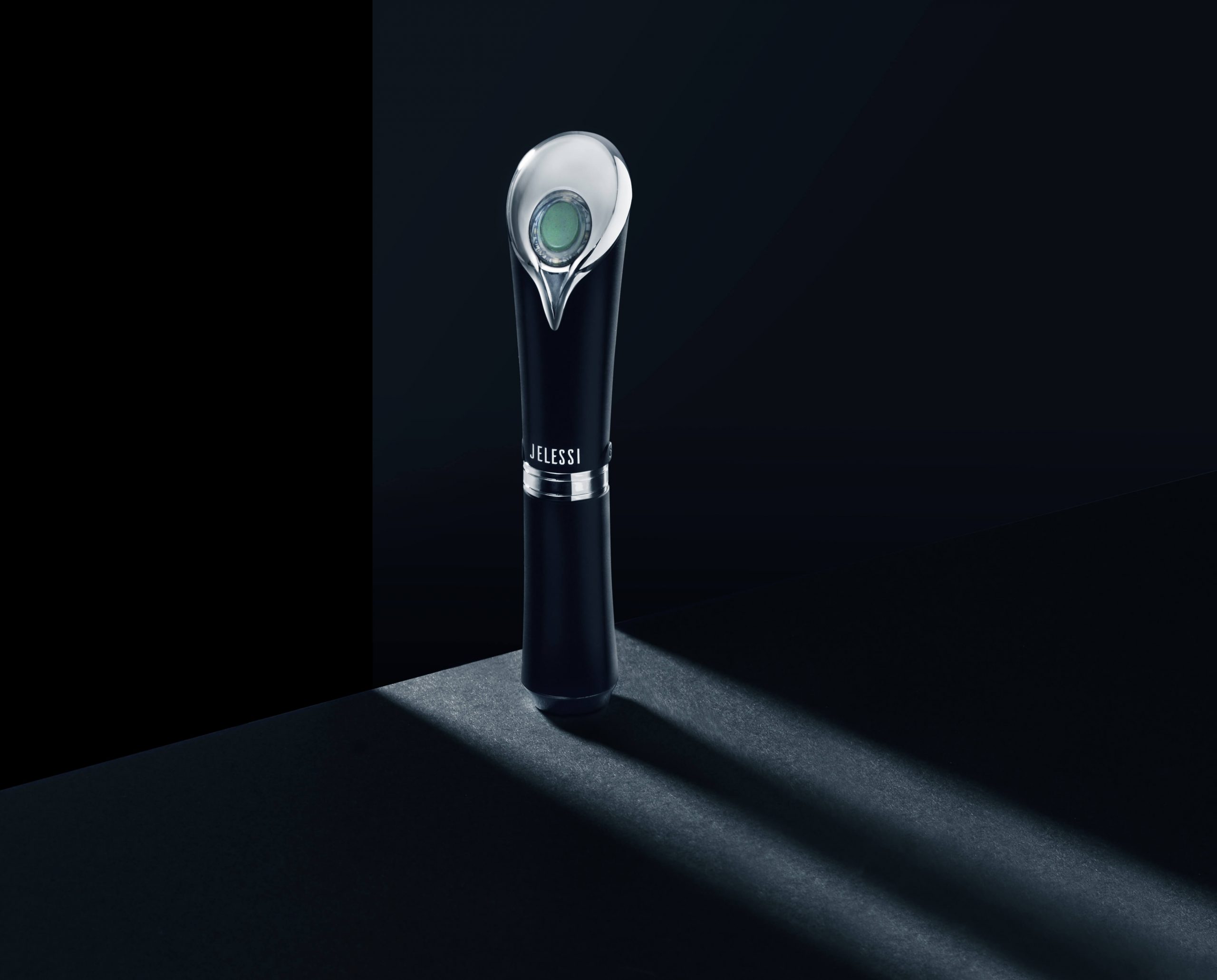 Certain parts of the face are more prone to aging, and one of them is the delicate eye area. The skin below and around the eyes is thinner and more fragile than the rest of the face, making it susceptible to puffiness, lines, and periorbital hyperpigmentation. While eye creams can help address the problem, there is a way to boost the effectiveness of these products: the Photonix-2 Jade Eye Wand.
Another Jelessi product, the Photonix-2 Jade Eye Wand is an anti-aging solution that fights right in the palm of your hand. The wand makes use of blue light, red light, and positive ion technology to achieve the best results. Blue light therapy relieves skin fatigue and reduces swelling while red light therapy smooths away wrinkles and increases product absorption. When combined with heat, red LED light can also boost blood circulation and stimulate collagen production.
Lightweight and fitted with a soft-touch ergonomic grip, the Photonix-2 Jade Eye Wand features a cool metal upper with a natural jade stone at the center. Working hand-in-hand with the tool's LED lights, jade stones have detoxifying and skin-tightening properties.
To use the wand, properly cleanse the eye area and pat dry with a towel. Then, to activate the Anti-Puffiness Mode, simply press the "C" button. Massage the eye area for five to seven minutes. To use the wand's Anti-Aging Mode, press the "H" button and allow the metal head to warm up for one minute. Once warm, apply the serum directly onto the metal head. Massage the eye area for five to seven minutes. For the best results, use either of the modes twice to thrice a week.
Photonix-3 Neck Solution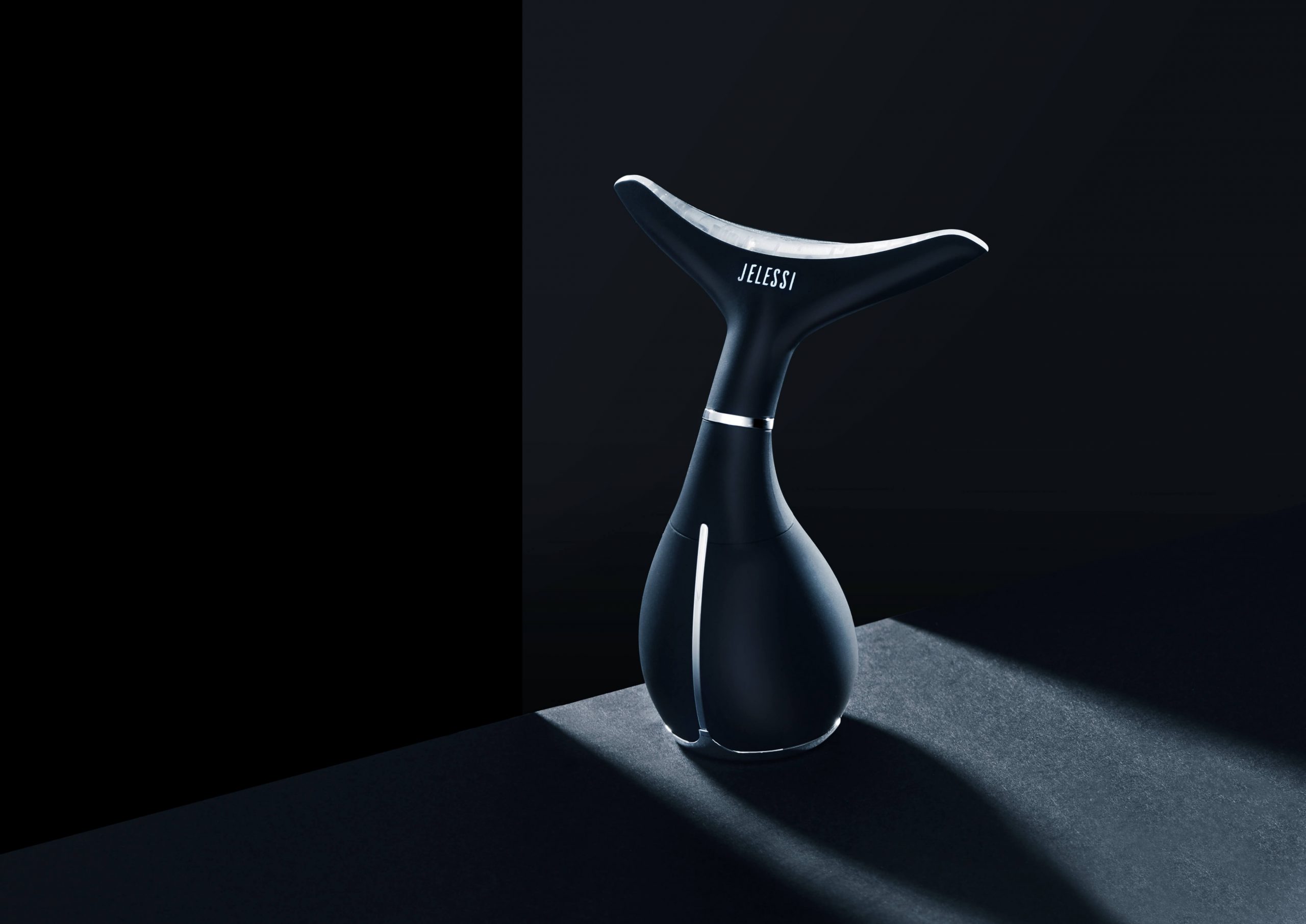 Like the eyes, the neck is another area that can show telltale signs of aging before the rest of the face and body. In order to prevent lines, wrinkles, and sagging from showing through, it's important to properly moisturize the area and stimulate it with LED therapy.
Our answer to this dilemma is the Jelessi Photonix-3 Neck Solution. With an ergonomic grip and touch sensors, this device is simple and convenient to use despite its bulkier frame.
The Photonix-3 Neck Solution harnesses three LED frequencies to target the neck and shoulders:
Blue light therapy prevents loss of elasticity while targeting stubborn sunspots and acne.

Red light therapy, which includes thermal heat, activates elastin production and reduces wrinkles.

Greenlight therapy serves as an anti-inflammatory treatment that stimulates blood flow.

Like the red light, this mode also includes thermal heat therapy.
To use the Photonix-3 Neck Solution, make sure to apply your facial skincare on the neck and shoulder area. Activate the ring sensor, place the device against the skin, and select your desired treatment mode. Gently massage the skin, moving the device in upward motions to stimulate a lifting effect.
Summary
Aging, breakouts, uneven skin tone, and inflammation are all common skin concerns that we face even after finding a skincare routine that suits our skin types. However, navigating these skin concerns can become easier and more convenient with a little help from nifty OROGOLD devices: Jelessi & Torchē. Elevate your OROGOLD routine while fighting off signs of aging and skin damage.
Curious about OROGOLD's best-selling facial tools and beauty devices? Click here to learn more.