Do You Really Need to Change Up Your Skincare for Fall?
Posted on October 30, 2021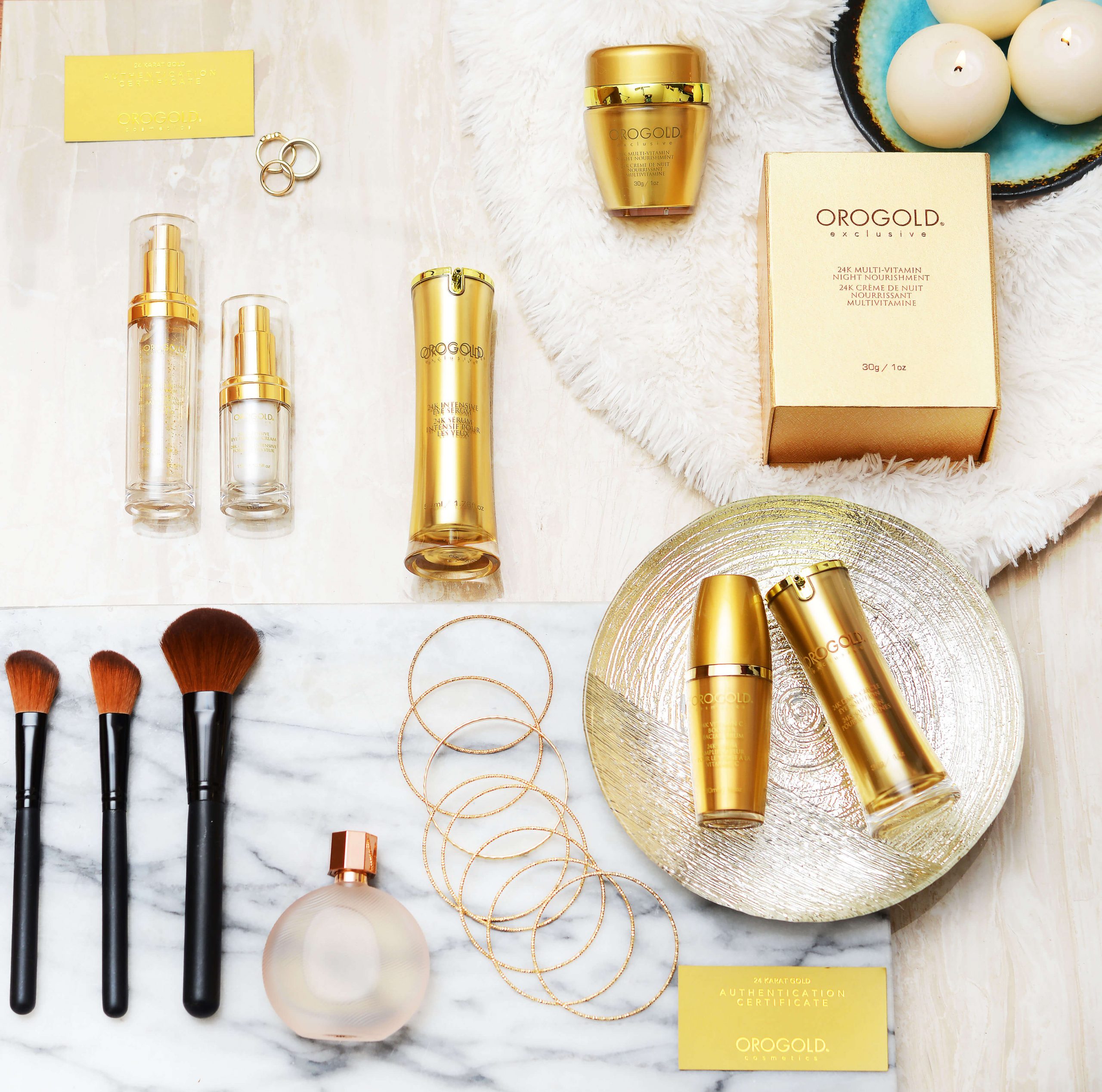 With summer officially over and the fall season upon us, you might be thinking that you probably don't need to adjust your skincare for the new season. And then you realize that the summer sun, dips in the pool, and those long sweaty days have left you with some serious signs of sun-damaged skin!
A quick glance in your mirror can confirm whether you need to change up your skincare for fall. Does your reflection reveal a blotchy, uneven complexion? Are there new fine lines and wrinkles appearing on your skin? Do you have skin that looks dry and dull-looking?
Be assured that with the fabulous products we've developed here at OROGOLD, you can make any necessary changes to your skincare routine to ensure a radiant glow throughout the colder months.
What are these changes that you should be making? Stick with OROGOLD – you're about to find out!
Heal the Look of Post-Summer Inflammation with 24K Gold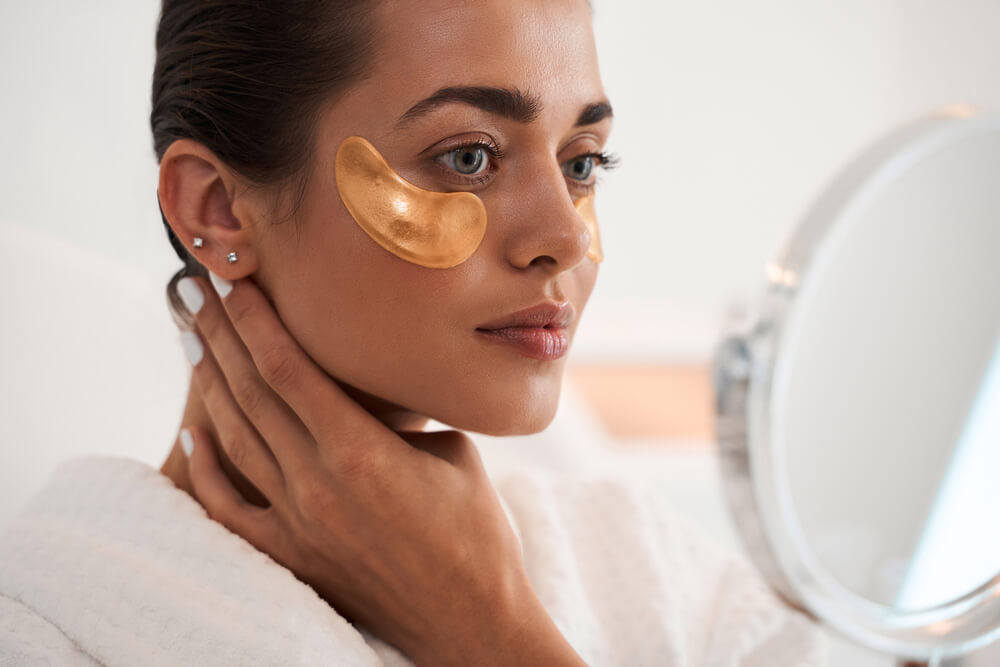 Used in ancient Rome as a salve for healing wounds, and widely regarded in traditional Chinese medicine as the skin's, "key to youth," the properties of gold are tremendous.
At OROGOLD, we have chosen to embrace the use of gold as well. We have infused 24K gold into all of our products, enabling you to reap the rewards of this precious mineral and all of its natural powers! With the use of our gold-infused products, you'll achieve noticeable improvements in your post-summer skin while protecting yourself from dry, dehydrated skin this fall as the weather changes.
With so many benefits for your skin, you'll want to incorporate products containing gold into your skincare for fall as soon as possible.
Use a Gentle Cleanser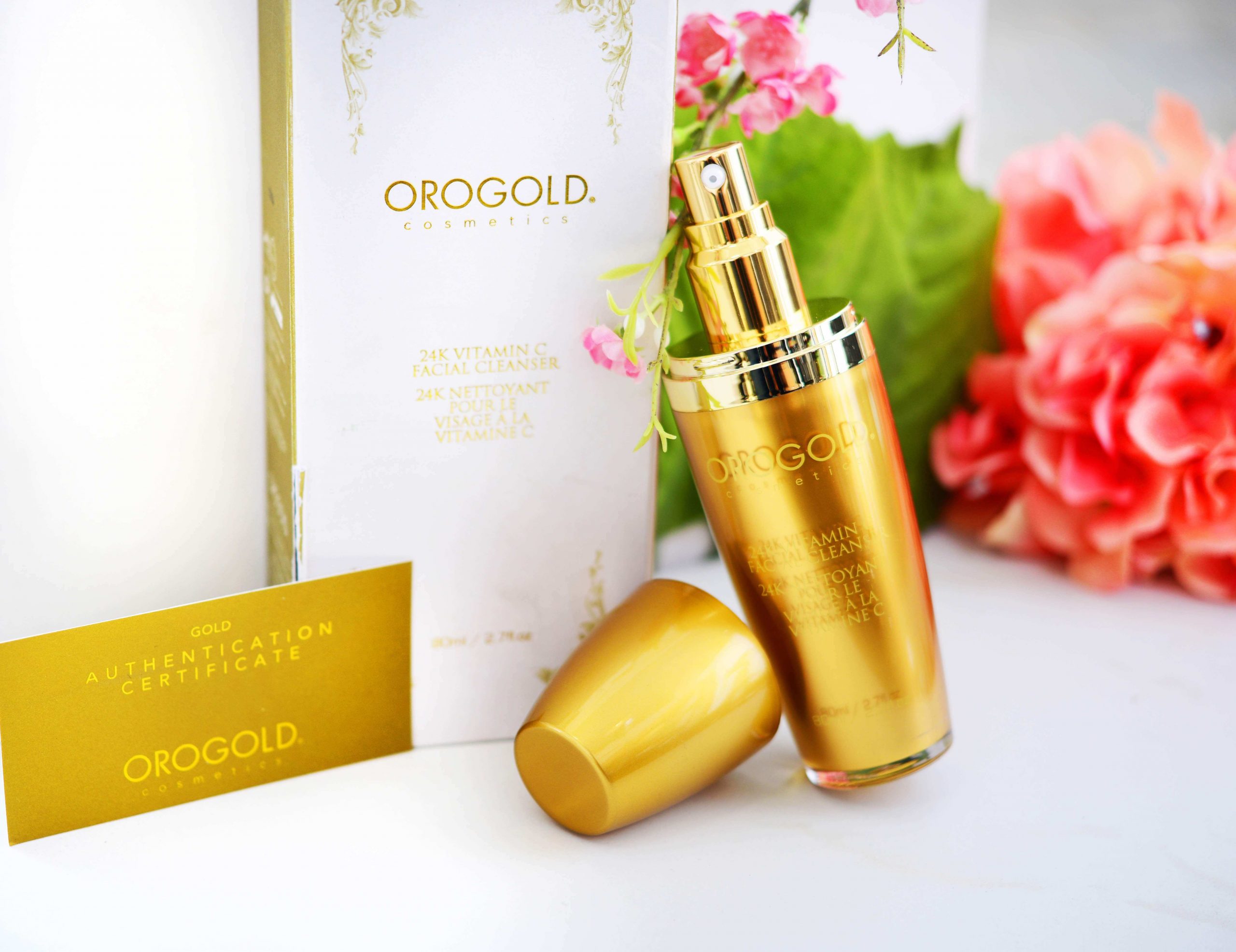 Does your skin look and feel dry and dehydrated? Do you feel like your skin looks dull these days?
Well, you're in good company! Dull, dehydrated skin is a common skincare concern during the autumn months. Remember that as the seasons change, the state of your skin does as well. With the drop in temperatures also comes a drop in the level of humidity in the air. And air lacking humidity is dry air.
To steer clear of sporting a dehydrated, dry, and aging complexion as the leaves fall in the backdrop of your selfies, you'll want to be sure to seek out a cleanser that allows your skin to retain its protective natural oils.
We recommend that you incorporate a high-quality cleanser into your skincare for fall to alleviate these concerns. Treat your skin with a gentle, non-abrasive cleanser, such as our 24K Vitamin C Facial Cleanser.
A mild cleanser with a soft, foaming action, our 24K Vitamin C Cleanser has the ingredients your skin needs to maintain a healthy look this fall. Our cleanser works to ever-so-gently rid your skin of dulling buildup and accumulated gunk, without fully stripping your skin of its vital natural oils.
We've formulated this cleanser with powerhouse ingredients; 24K Gold, Vitamin C, and Aloe Vera.
We recommend using our 24K Purifying Toner in tandem with our 24K Vitamin C Cleanser for the most gorgeous skin this season!
Use Vitamin C on Your Skin This Fall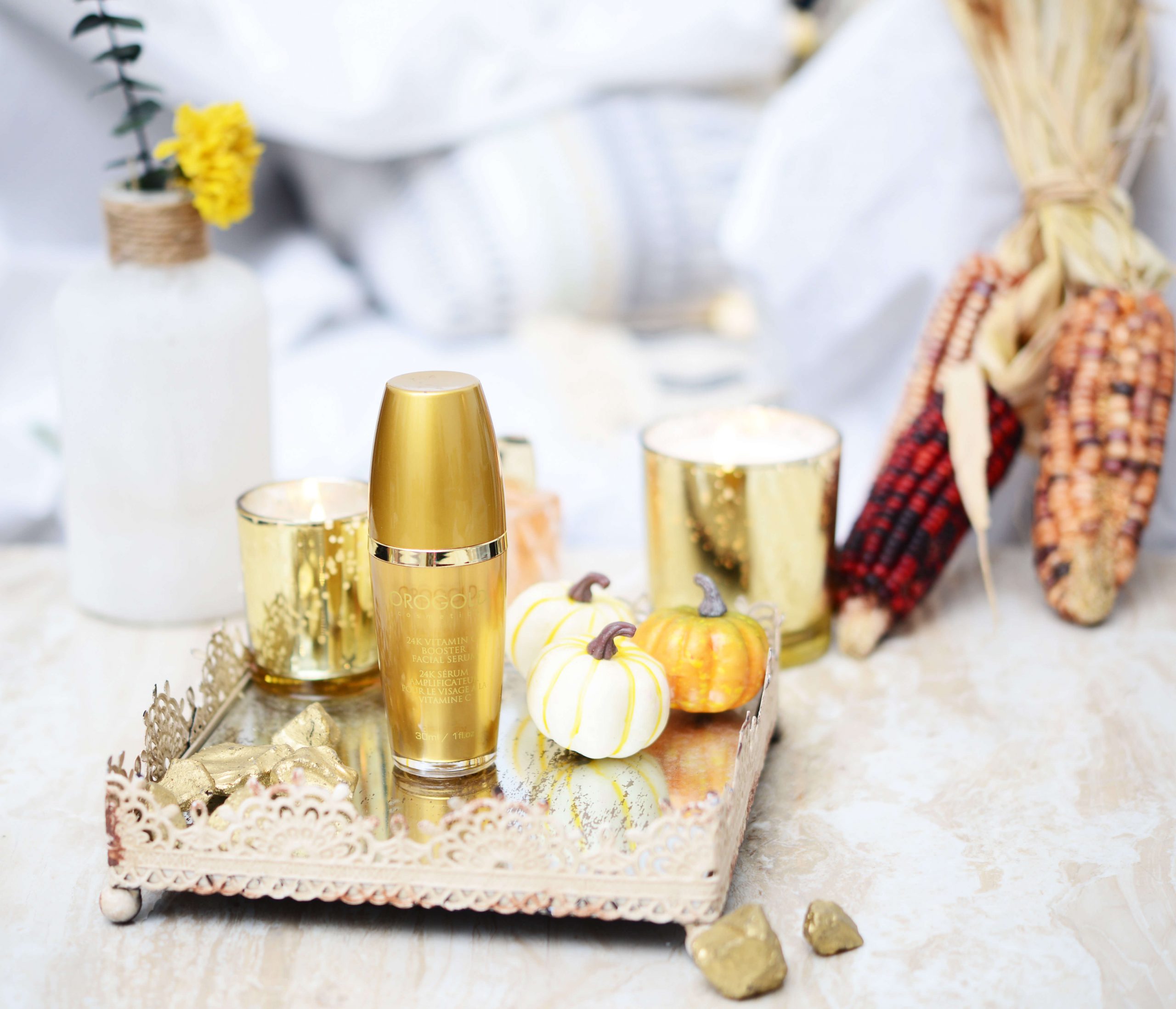 Fall is a great time to use products containing Vitamin C. We've already mentioned our vitamin C-infused cleanser, but let's take a closer look at this skincare superstar…
Vitamin C is a fabulous multi-tasking ingredient that works wonders during the cooler seasons. Applying products containing Vitamin C to your skin helps to even out the look of dark, uneven spots on your skin.
Here at OROGOLD, we have a recommendation for a fabulous product containing all the goodness and power of Vitamin C, Vitamin A, and a plethora of other antioxidants and naturally sourced ingredients.
Our Vitamin C Booster Facial Serum is the product you'll want in your arsenal this fall.
With our Vitamin C Booster Facial Serum, Vitamins A, C, Wheatgerm Oil, and other ingredients work in harmony to deliver targeted, noticeable results to your complexion during the cooler months.
Give Your Skin a Stronger Feel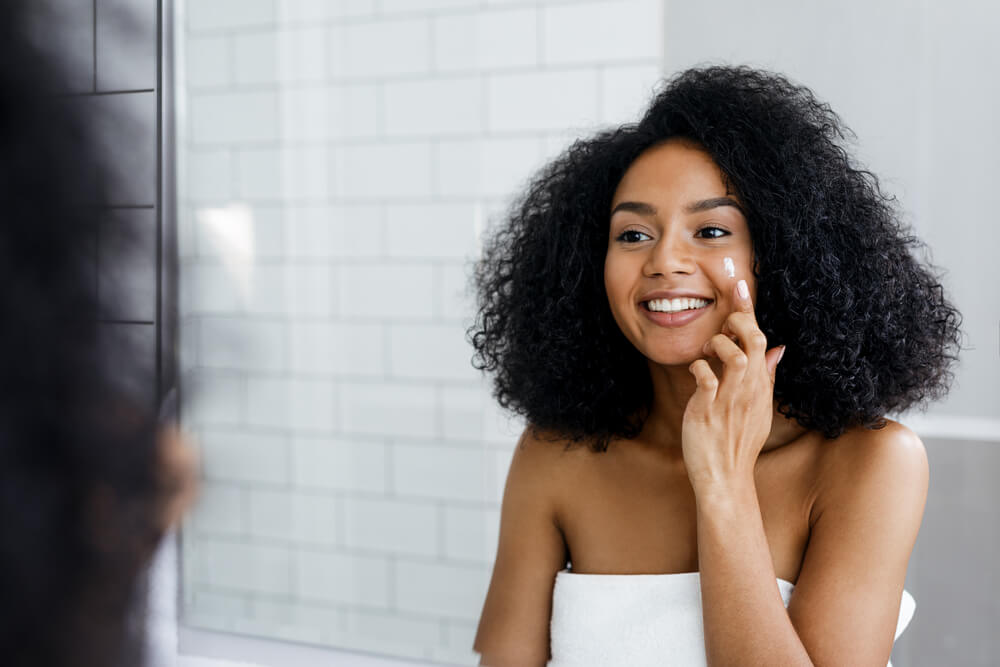 Throughout the day, your skin is left vulnerable.
UV rays wreak havoc on your skin and can penetrate right through a damaged skin barrier. With a weakened skin barrier, these rays will destroy the protein fibers that maintain a tight, and youthfully taut, complexion.
And don't let the distractions of the pumpkin patch fool you. While the sun may not be shining as warmly upon your face as during the spring and summer, it will cause noticeable changes to your skin if you have a weak skin barrier. The kind of changes you don't want to see in your reflection.
Let's not forget about environmental pollutants either. Don't let the cooler weather and fresh breezes let you lower your guard against environmental pollutants. Harmful pollutants in our environment can, and do, damage your skin's protective barrier while you go about your day.
And so we recommend taking one more important step to prepare your skin in the morning prior to leaving your home; using a high-quality, multi-talented day cream.
The product you'll want to have in your skincare for fall arsenal is our 24K Multi-Vitamin Day Moisturizer + Amino Acid. Infused with a combination of highly researched ingredients, this cream will leave your skin feeling protected.
This is a smooth, non-greasy day cream that we have formulated with powerful ingredients.
Want to boost your results? Use our 24K Multi-Vitamin Day Moisturizer + Amino Acid in tandem with our 24K Multi-Vitamin Night Nourishment + Retinol.
Keep Your Skin Protected By Using SPF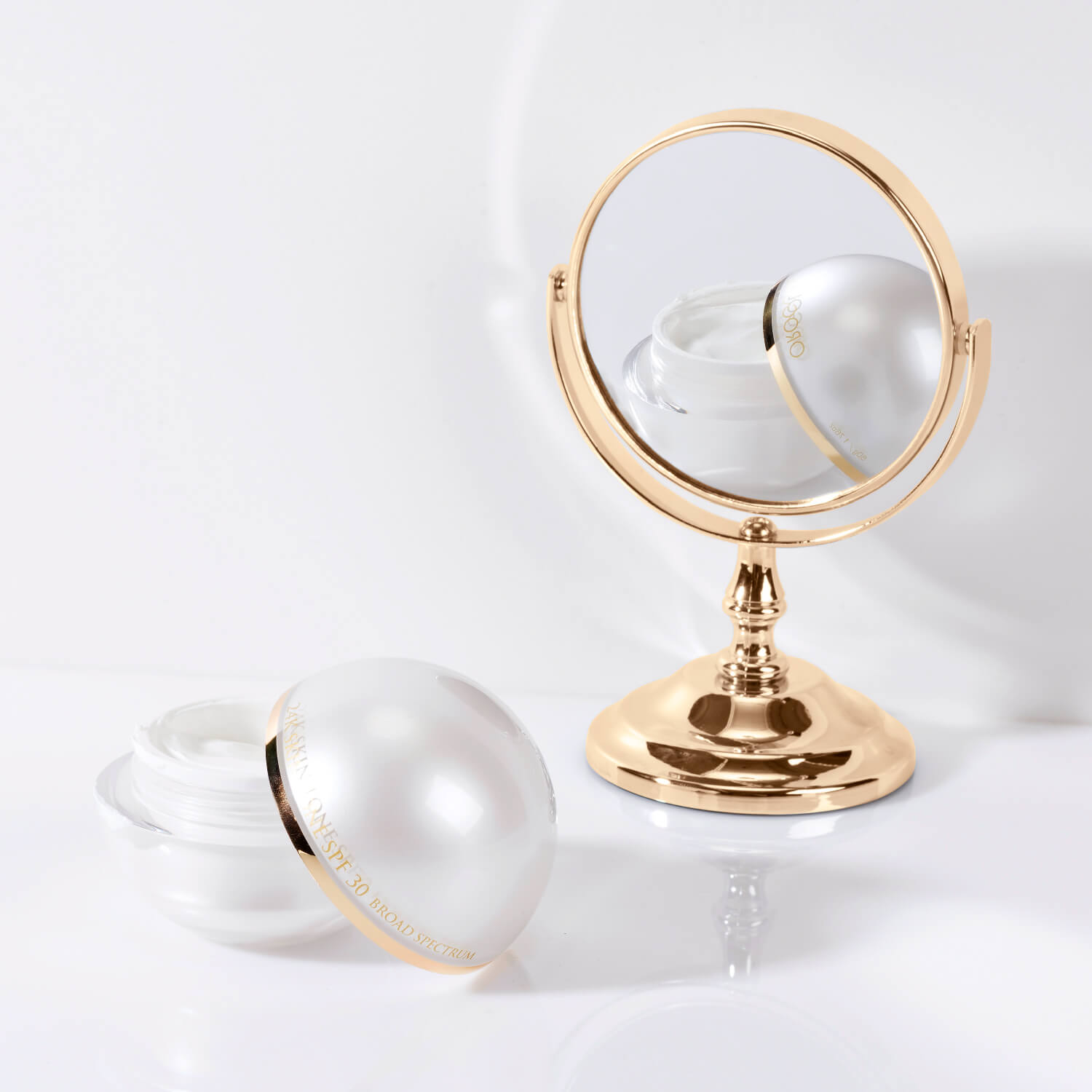 Have you been doing a double-take after seeing your skin in your mirror? The sun is likely the culprit.
Using an SPF year-round is an absolute must. For this essential, we suggest fortifying your regimen with a luxurious broad-spectrum sunscreen such as our 24K Skin Tone SPF 30.  
Our lightweight, non-greasy formula has all the SPF you need to keep your skin protected this fall. We've also specially formulated this product to hydrate your skin.
You can count on this cream for broad-spectrum protection. The ingredients in this cream prevent damage to your vulnerable complexion from both UVA and UVB rays.
Use a Thicker Moisturizer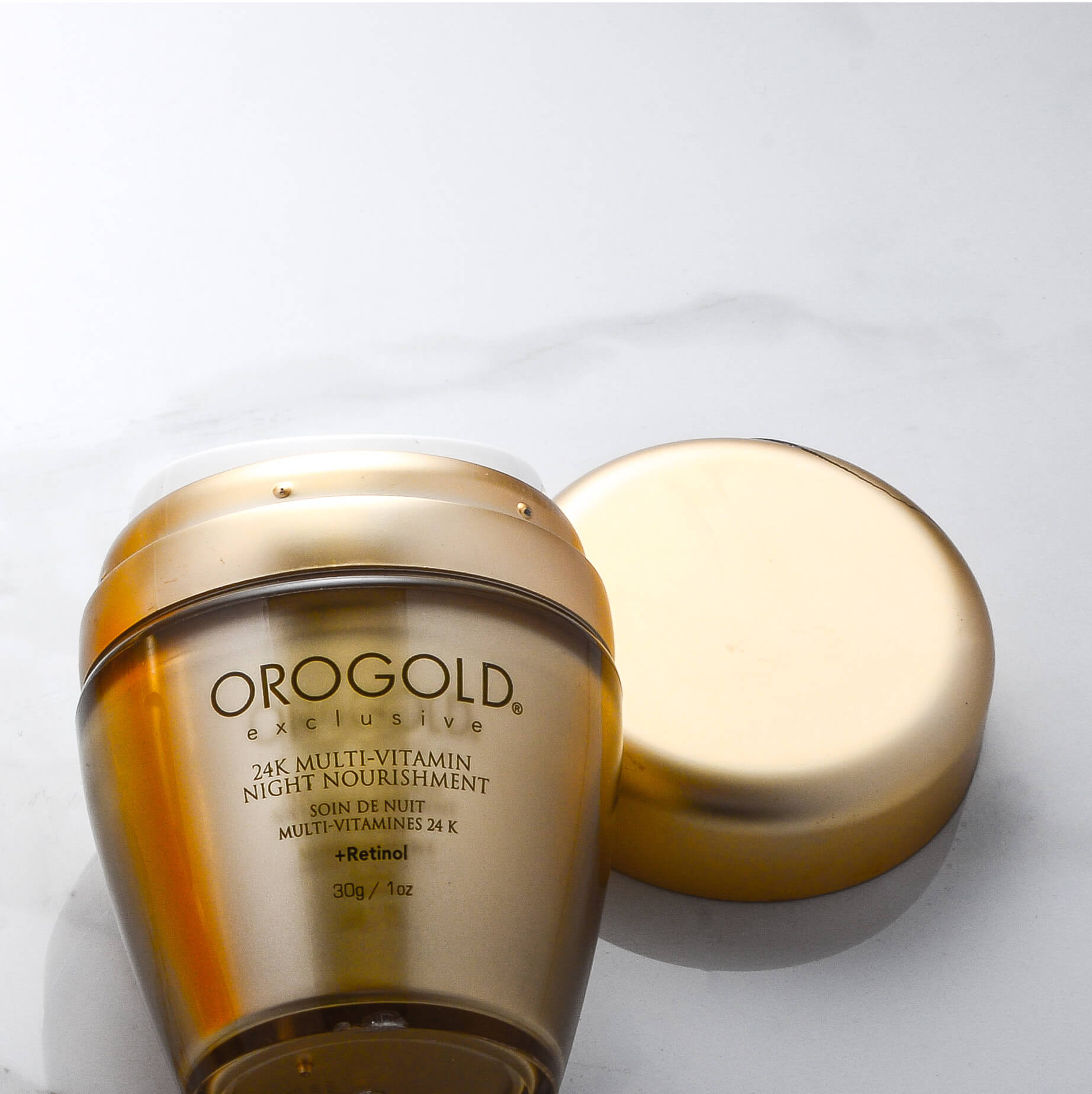 At night, your skin is free from exposure to harmful sun damage, the dry fall air, or any potential damage from potential environmental stressors. This makes evenings the perfect time to treat your skin with a rich, thick moisturizer. Using a thicker moisturizer than you may have used during the spring and summer months will help to restore the appearance of your skin.
For this challenge, we know our 24K Multi-Vitamin Night Nourishment + Retinol won't let you down!
This night cream, harnessing the power of retinol and fortified with 24K gold, will give your skin a firmer look. Formulated with Green Tea Extract and Vitamin E, it provides stunning improvements to your complexion.
For optimal results, use in combination with the 24K Multi-Vitamin Day Moisturizer + Amino Acid, which was featured above.
In Conclusion
As the seasons change, it's important to change your skincare for fall just as you would your wardrobe. We hope that the information we've given you today empowers you to treat yourself, and your complexion, to some of the luxurious, high-quality products we've discussed. By adapting your skin routine to accommodate the weather changes this fall, you'll find your complexion to look more hydrated, plump, and youthful.
At OROGOLD, we know that beauty and gold work together in harmony. And that for centuries, gold has been identified and singled out for its beautifying and luxurious properties.
The formulas that we have developed for each of our skincare for fall products include 24K Gold. These products help our loyal customers achieve skin that looks flawless and glowing.
You can feel good about buying our products for all of your skincare for fall. We're proud to say that all of our products are never tested on animals, are tested and approved in the U.S.A., and come to you in recyclable packaging.
Are you ready? Click here to start shopping for some new skincare for fall.