How to Choose a Day Moisturizer: A 9-Step Checklist
Posted on September 30, 2022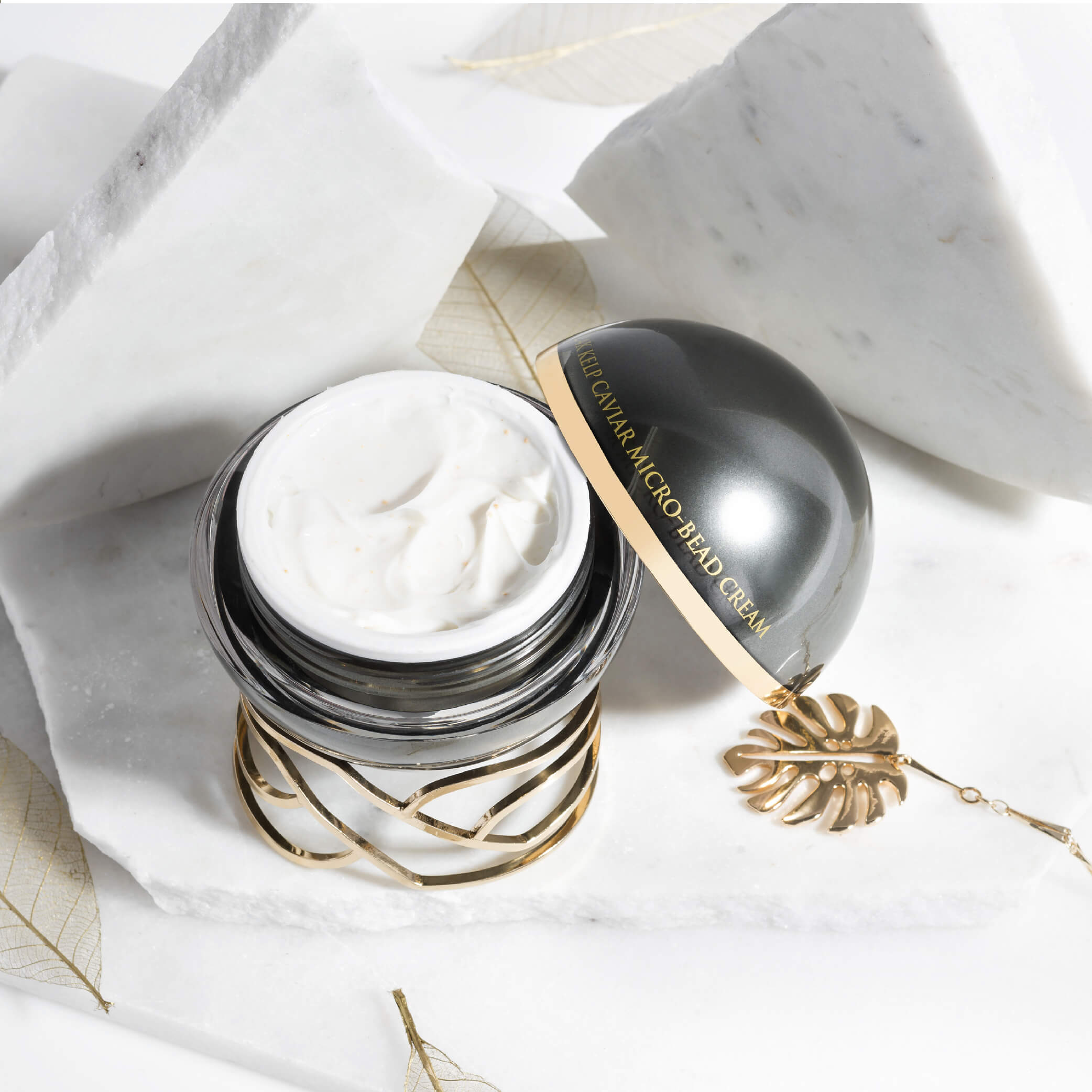 When it comes to your morning skincare routine, a good day moisturizer is a must. This is a product that can single-handedly keep your skin feeling fortified and protected from all of the environmental aggressors that you encounter on a daily basis (we're looking at you, UV rays and pollution!). At the same time, a high-quality day moisturizer will give your complexion a bouncy, healthy glow that will last you well into the evening.
So, how do you choose a quality day moisturizer that you can depend on?
OROGOLD has put together this 9-step checklist to help you with exactly that.
1. Identify Your Skin Type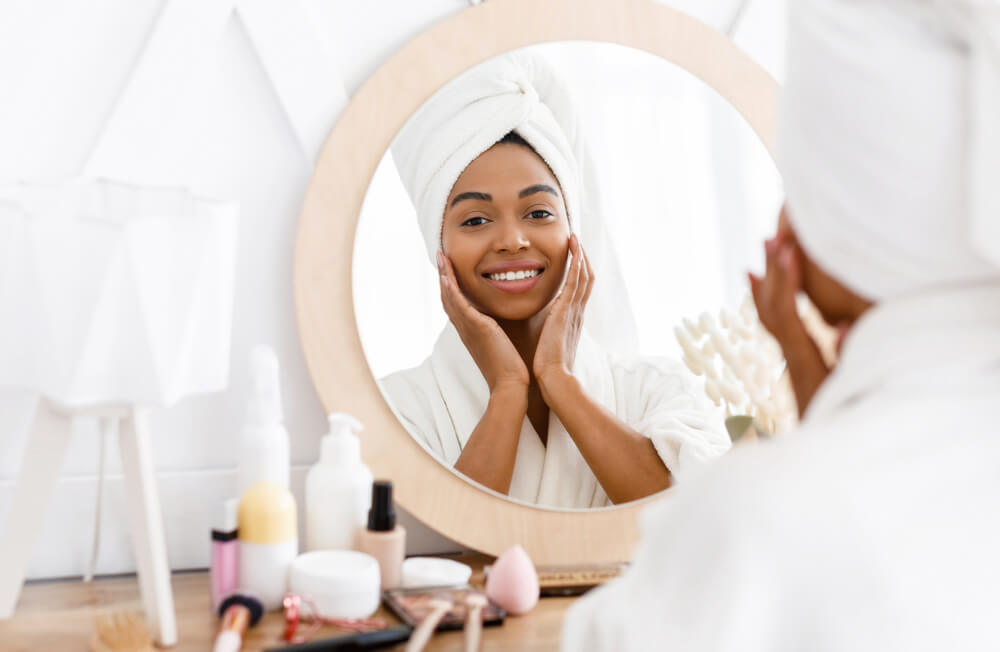 It's absolutely vital to know your skin type before purchasing any type of skincare product. Once you know your skin type, you'll know which ingredients your skin needs, as well as which ones you should be staying away from.
Those with dry skin need ingredients that will deeply hydrate and moisturize the skin. Look for a day moisturizer that contains plenty of rich plant oils, along with several humectants. The OROGOLD 24K Ultra Day Moisturizer is the perfect example.
This lush cream is loaded with avocado oil, hemp seed oil, peptides, sodium hyaluronate, and seaweed extract. Together, they'll leave your skin feeling soft and dewy. The lime extract in this blend will brighten your complexion, which is something often needed by those with dull and dry skin.

On the other hand, if you have oily skin, you'll need a day moisturizer that's hydrating yet lightweight. Comedogenic, meaning pore clogging, ingredients should be avoided at all costs to prevent breakouts.
One formula that works well for oily and combination skin is the 24K Termica HD Solution. Infused with retinol, resveratrol, sodium hyaluronate, and cucumber extract, this formula will leave the skin looking matte and radiant. It'll also help to brighten your complexion, lightening the appearance of any marks on your skin. This is thanks to the gold and meteorite powder that we've included in this cream.
2. Shop Seasonally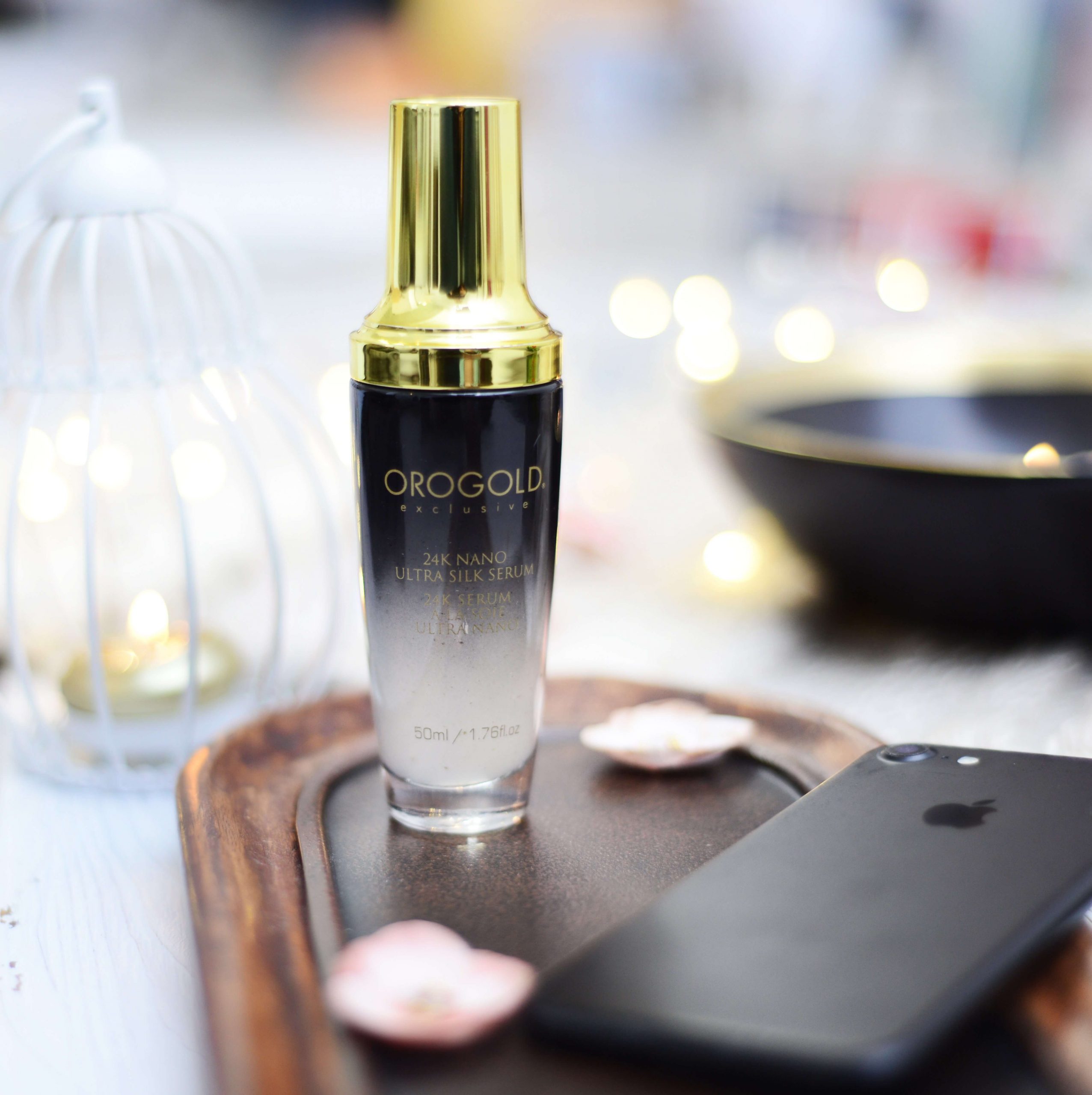 Did you know that your skincare should change with the seasons?
Your skin's needs vary depending on outdoor conditions. During the summer months when it's warmer out, your skin naturally produces more sebum. This is great for people with dry skin as sebum keeps the skin moisturized. However, it's a nightmare for those with oily skin as breakouts become so much more frequent.
So, while you may gravitate towards a thick and rich moisturizer for the winter months if you have dry skin, you'll need something a little lighter in the summer. The same goes for those with oily skin. In fact, you may not need a cream at all during the warmer months. Instead, you could opt to use a hydrating serum as your day moisturizer. Our 24K Nano Ultra Silk Serum would work well for this!
3. Address Your Primary Skin Concerns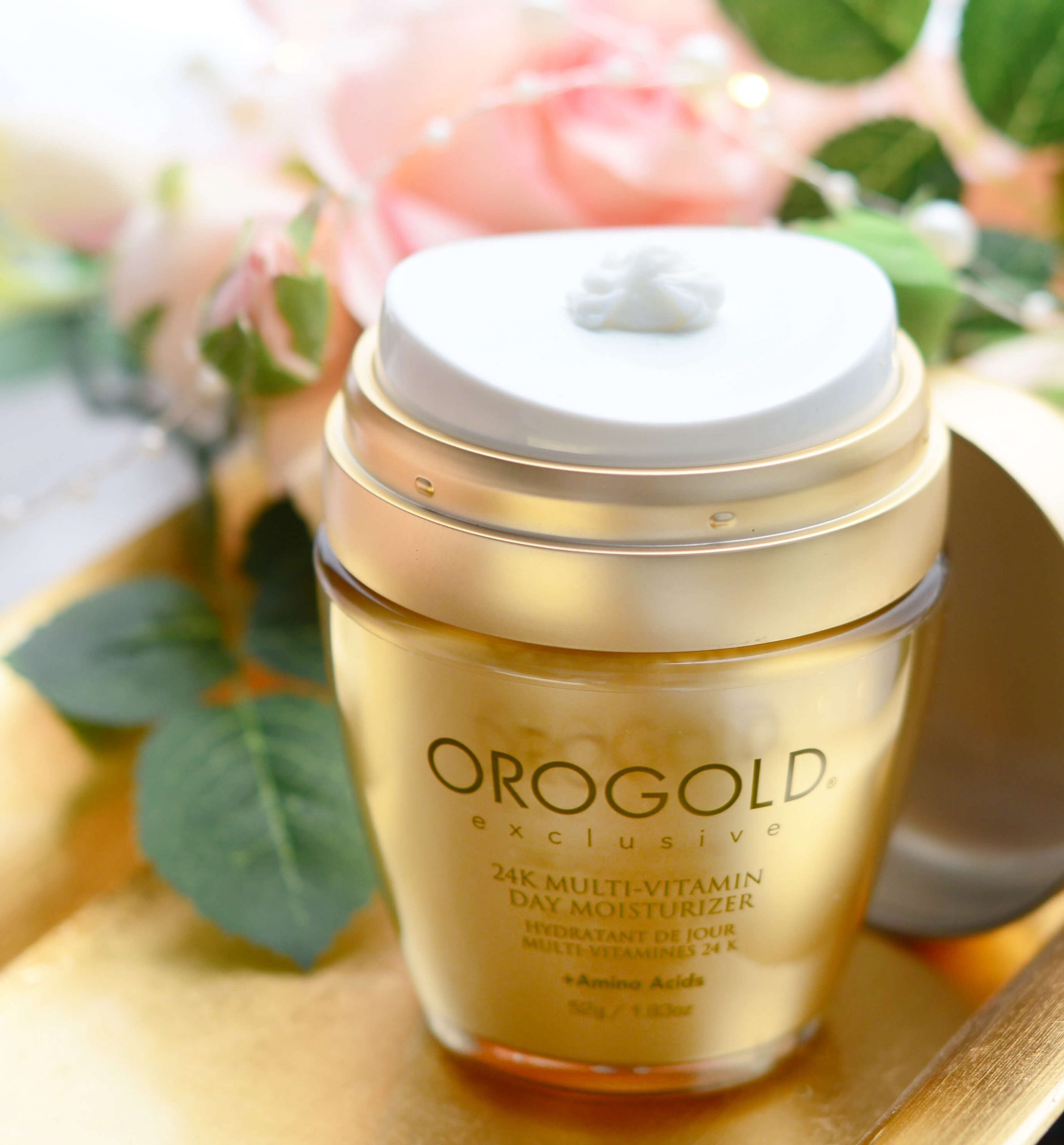 While a moisturizer's primary role is to keep the skin moisturized, modern technology means that we can now craft multi-functional day moisturizer. Here at OROGOLD, most of our moisturizing formulas offer additional benefits, with each one targeted towards specific visible skin concerns.
For example, if you've been trying to reduce the appearance of wrinkles, then you would benefit from a day moisturizer that contains a variety of vitamins and antioxidants.
Our 24K Multi-Vitamin Day Moisturizer + Amino Acid. As you can tell from its name, it contains a multi-vitamin blend consisting of vitamins A, C, and E. The amino acids are what your skin needs to help it look younger, while the multiple plant extracts in this blend, such as gotu kola, chamomile, and white tea leaf, provide a hefty dose of antioxidant power.
Alternatively, if your complexion could do with a brighter and lighter finish, check out OROGOLD's very special 24K Termica Completion Cream. This day moisturizer contains licorice root extract, which fades the look of hyperpigmentation and brightens the appearance. It's also infused with caffeine to instantly perk up the look of the skin, plus vitamin A and green tea extract to reduce the visibility of fine lines and wrinkles.
4. Decide Whether You Need a Day Moisturizer With SPF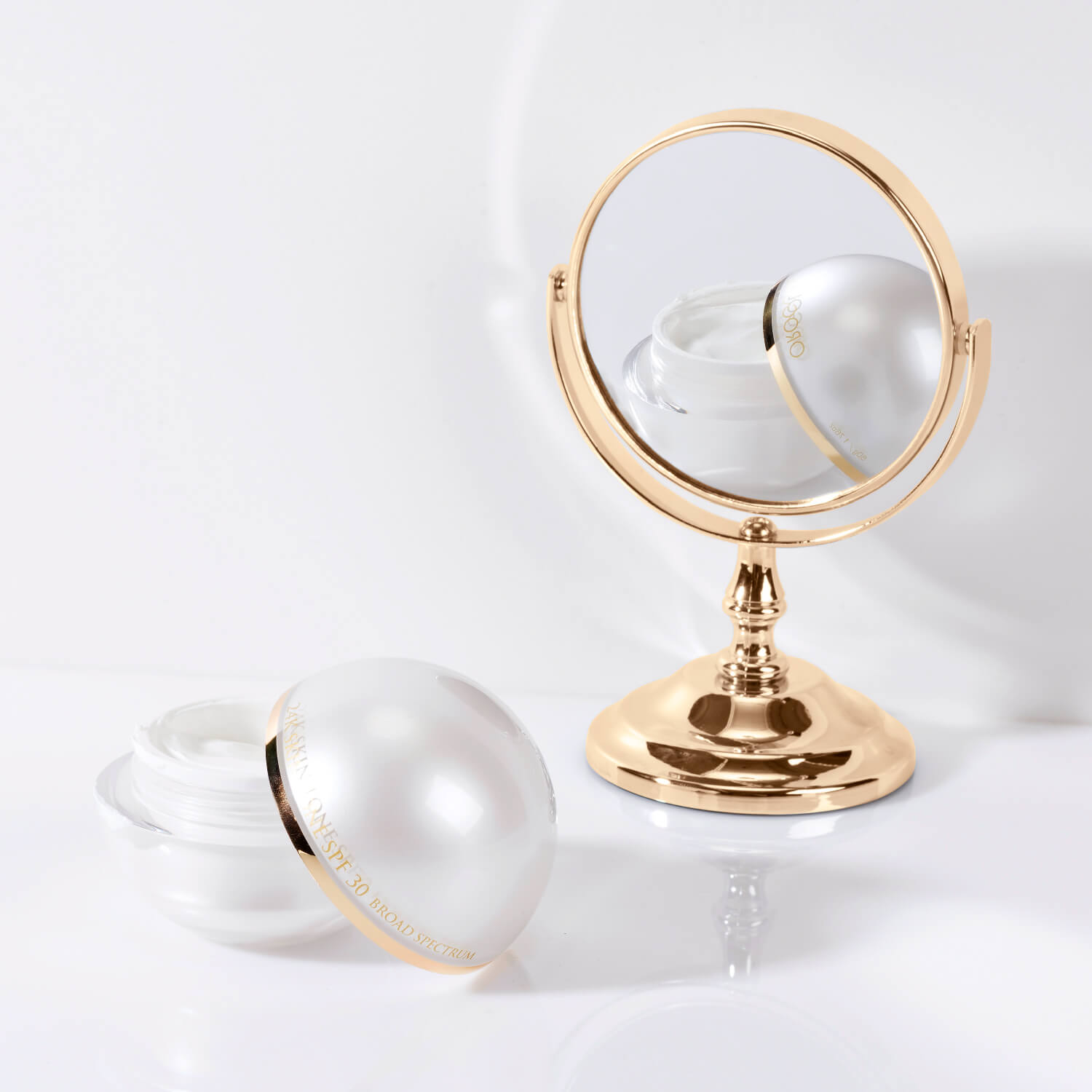 When it comes to preventing the appearance of wrinkles and dark spots, and keeping the skin looking young for as long as possible, sun protection is a must. The sun is responsible for up to 80% of the visible aging that develops on the face. This means that so many of those creases could be avoided if you're diligent about SPF.
While some prefer using a separate sunscreen product, others enjoy the convenience of a two-in-one formula. This is where the OROGOLD 24K Skin Tone SPF 30 comes in.
This day moisturizer offers broad-spectrum sun protection. This means that it protects against both UVA and UVB rays. Its SPF 30 rating is the recommended amount for most skin types. Those with sensitive skin may need to use something a little higher.
However, in addition to keeping your skin shielded from visible sun damage, this day moisturizer also contains vitamins A and E to reduce the look of existing skin aging. It's packed with aloe vera too – a classic go-to for after you've been spending time in the sun. Just like all other OROGOLD products, this one is also infused with 24K gold.
5. Scented or Fragrance-Free?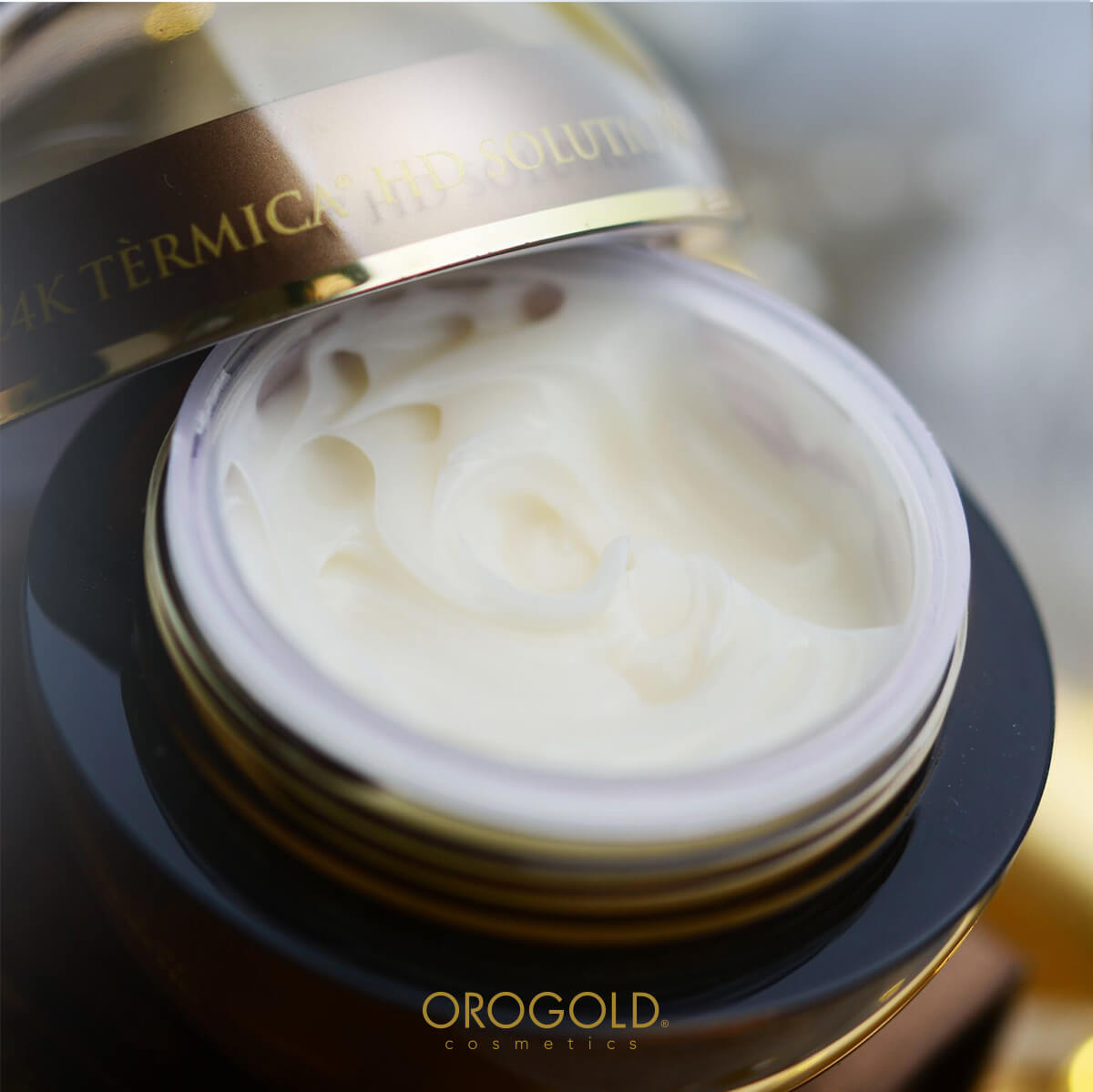 Some skincare products are scented, while others are fragrance-free. If you have extremely sensitive skin, then you may find that fragrances cause irritation. In this case, a fragrance-free product would be best, at least until you're able to find a fragrance that doesn't lead to redness.
However, for everyone else, scented products can sometimes be more enjoyable to use. This is often the case when certain active ingredients are used. While they may be beneficial for your skin, they don't smell very nice! This is why so many fragrance-free products have quite an unappealing scent.
6. Research Any Potentially Harmful Ingredients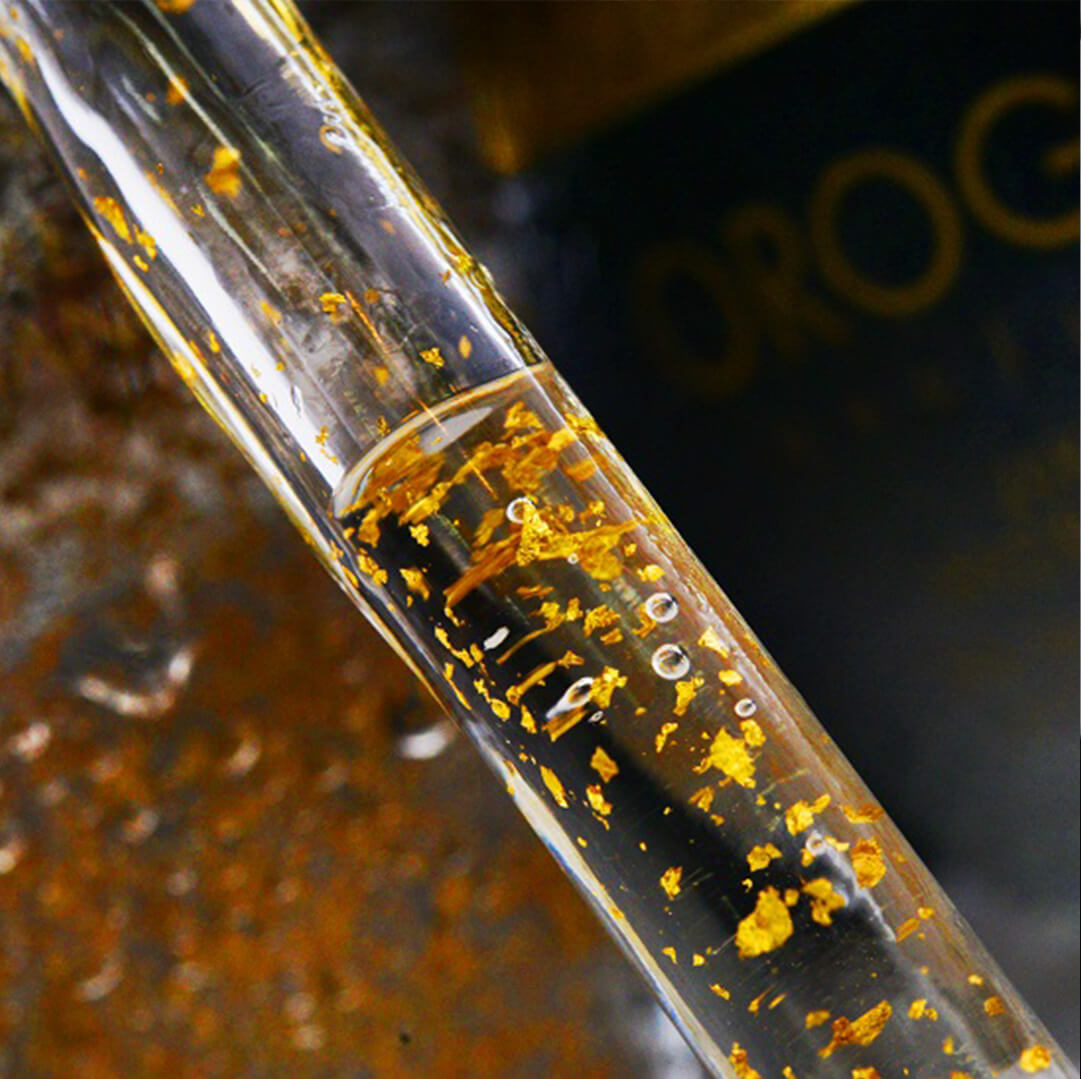 When shopping for new beauty products, any expert will tell you that there are certain ingredients that are best avoided. Parabens and harmful alcohols are the biggest culprits. Not only can they harm your skin, but they can damage your health too.
Here at OROGOLD, all of our products are paraben-free. There are so many better alternatives out there these days that won't harm you or your body, and so that's what we have chosen to use.
7. Find Out More About the Brand's History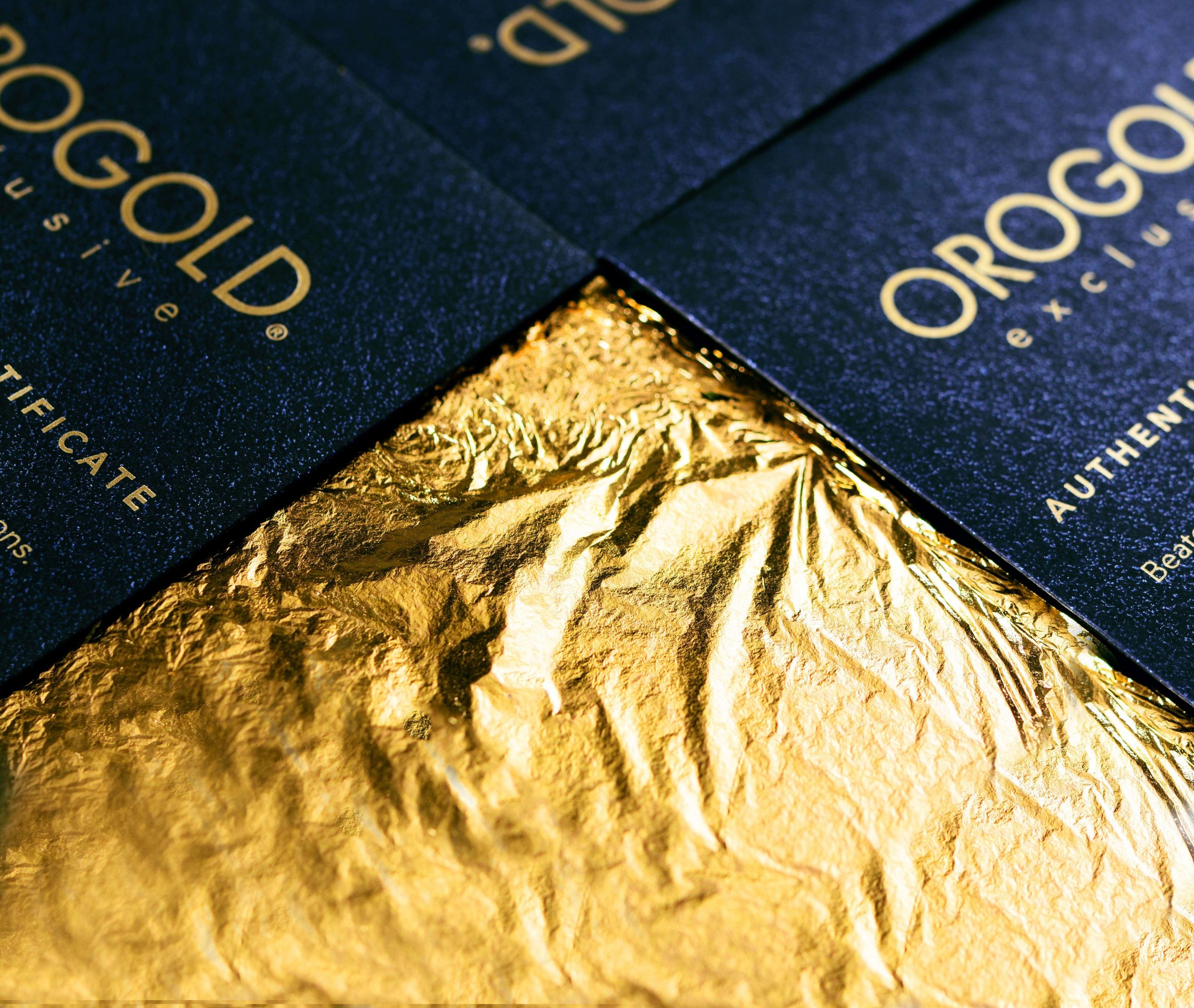 If you're purchasing a day moisturizer from a brand that you're not familiar with, it always pays to do a little research first. This doesn't mean that you need to avoid up-and-coming brands. Just make sure that the brands you're using are trustworthy and have done their homework when it comes to creating formulas for your skin.
Here at OROGOLD, we have a fair bit of history behind us. Our brand was launched way back in 2008, and you'll find OROGOLD stores all over the world. Our signature ingredient is gold – we love it for how it brightens, tightens, and adds radiance to the complexion, so you'll find it in all of our products.
That said, we've come a long way since our early days. We're constantly adding in new collections while updating older formulas to ensure that our customers really are getting the best of the best when they purchase products from us. We make use of cutting-edge, science-proven ingredients to transform the look of the skin.
Case in point; the OROGOLD 24K Rose Gold Advanced Cream, which is from one of our newer collections. While we already had a good selection of creams for dry skin, we wanted to create an additional one – a formula focused on leaving the skin looking bright, dewy, and bouncy.
This day moisturizer does all of that and more. The cocktail of botanical oils, which includes rose hip seed oil, deeply hydrates the skin, leaving it looking illuminated. At the same time, humectants plump the complexion up, while peptides contribute to an increase in skin moisture levels.
8. Find Out More About the Brand's Values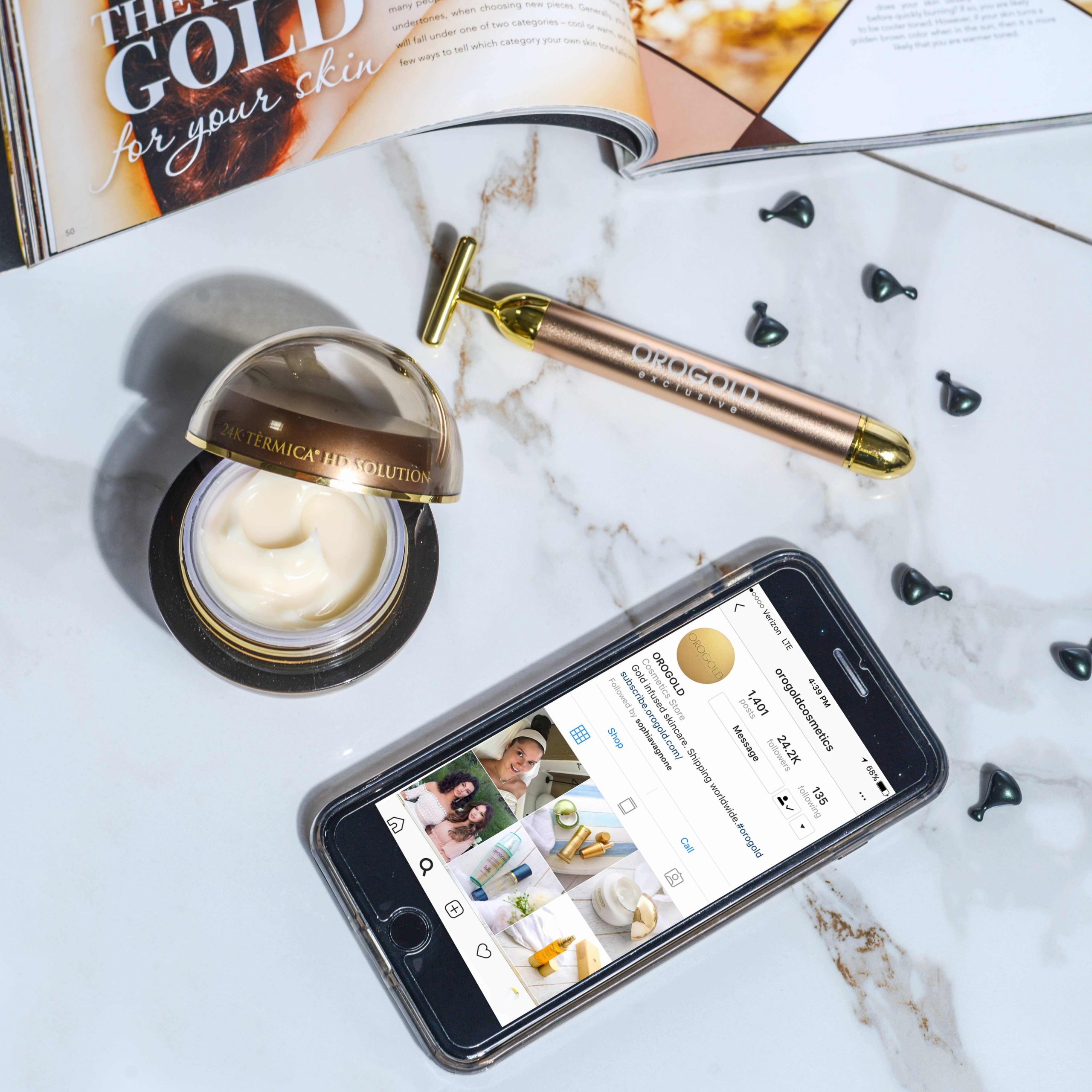 With consumers placing more and more importance on a brand's ethics and values, so many skincare companies have had to step things up. People prefer to purchase from brands that align with their own beliefs, and this is completely understandable.
Here at OROGOLD, we've held firm over the years when it comes to our ethics. For example, we've never supported animal testing – none of our formulas have been tested on animals.
We're also very aware of the impact that we, as a skincare brand, could potentially have on the environment. As a result, our packaging is recyclable, and we try to use sustainably harvested and organic ingredients whenever possible.
9. Read Reviews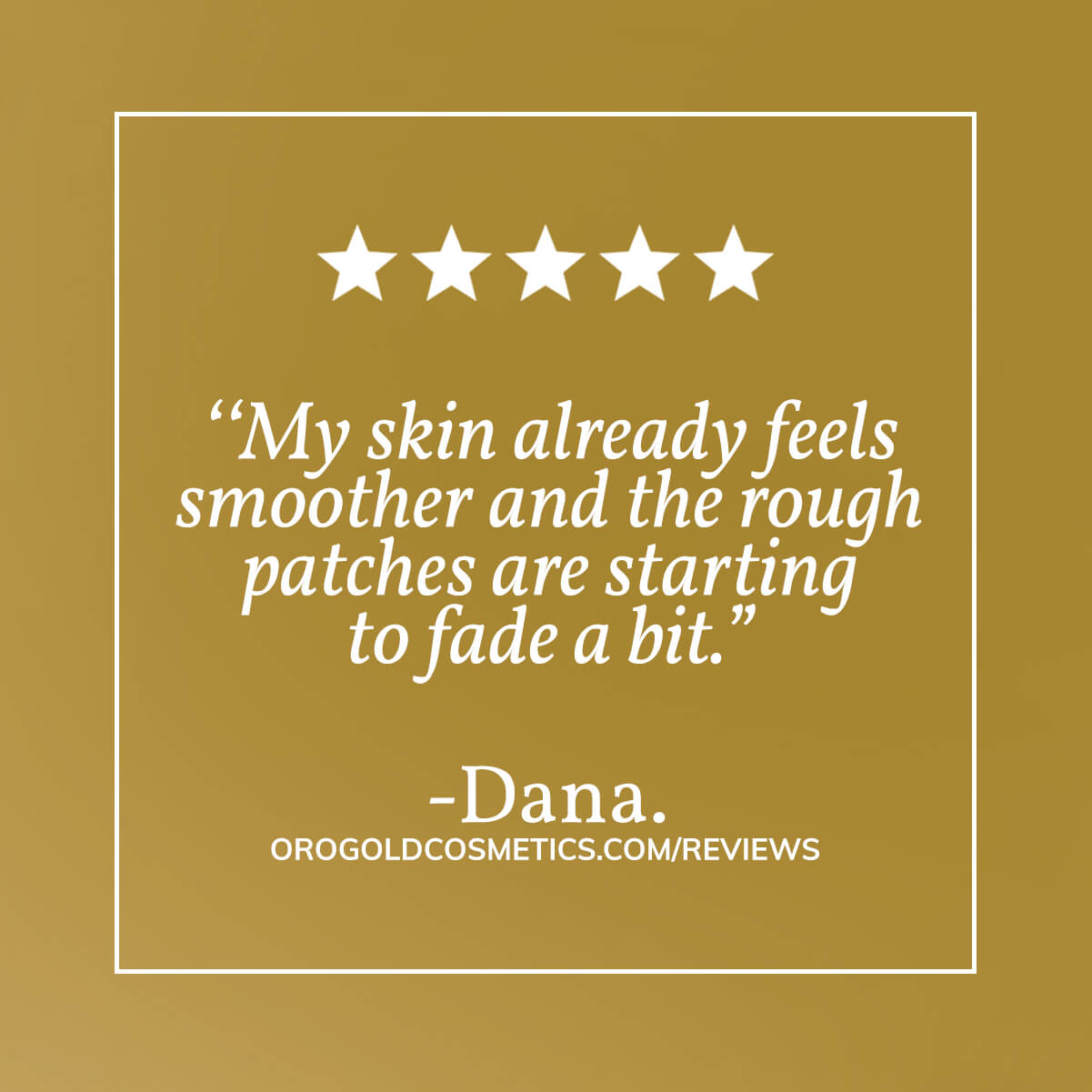 So many people do their skincare shopping online these days. This opens up the world of skincare, giving you so much choice when browsing.
However, it also means that you're often unable to sample the products that you're interested in before handing over your hard-earned cash. Fortunately, while you may not be able to test the product out for yourself, there's nothing stopping you from reading reviews, and these are the next best thing!
Make sure that the day moisturizer that you're about to purchase has good reviews behind it. The more 5-stars you see, the better! Read what people have been saying about the product, so that you know whether or not it would work for your skin.
Take the OROGOLD 24K Deep Moisturizer as an example. With numerous verified five-star reviews to confirm its efficacy, it's easy to see why this product is one of our bestsellers.
Should you be put off by products that don't have any reviews? Not necessarily, but try to find out why that is. If it's a new product or a new brand, then the lack of reviews is understandable.
Find the Perfect Day Moisturizer at OROGOLD
At OROGOLD, we try to make sure that we have something to offer for every skin type and concern. Whether you need a lightweight day moisturizer that'll mattify your complexion or you're searching for a rich and luscious formula that will soften the look of flakiness, OROGOLD has you covered.
Click here to browse more of our bestselling skincare products.