Is it Worth Spending More on Premium Skincare Products?
Posted on October 15, 2022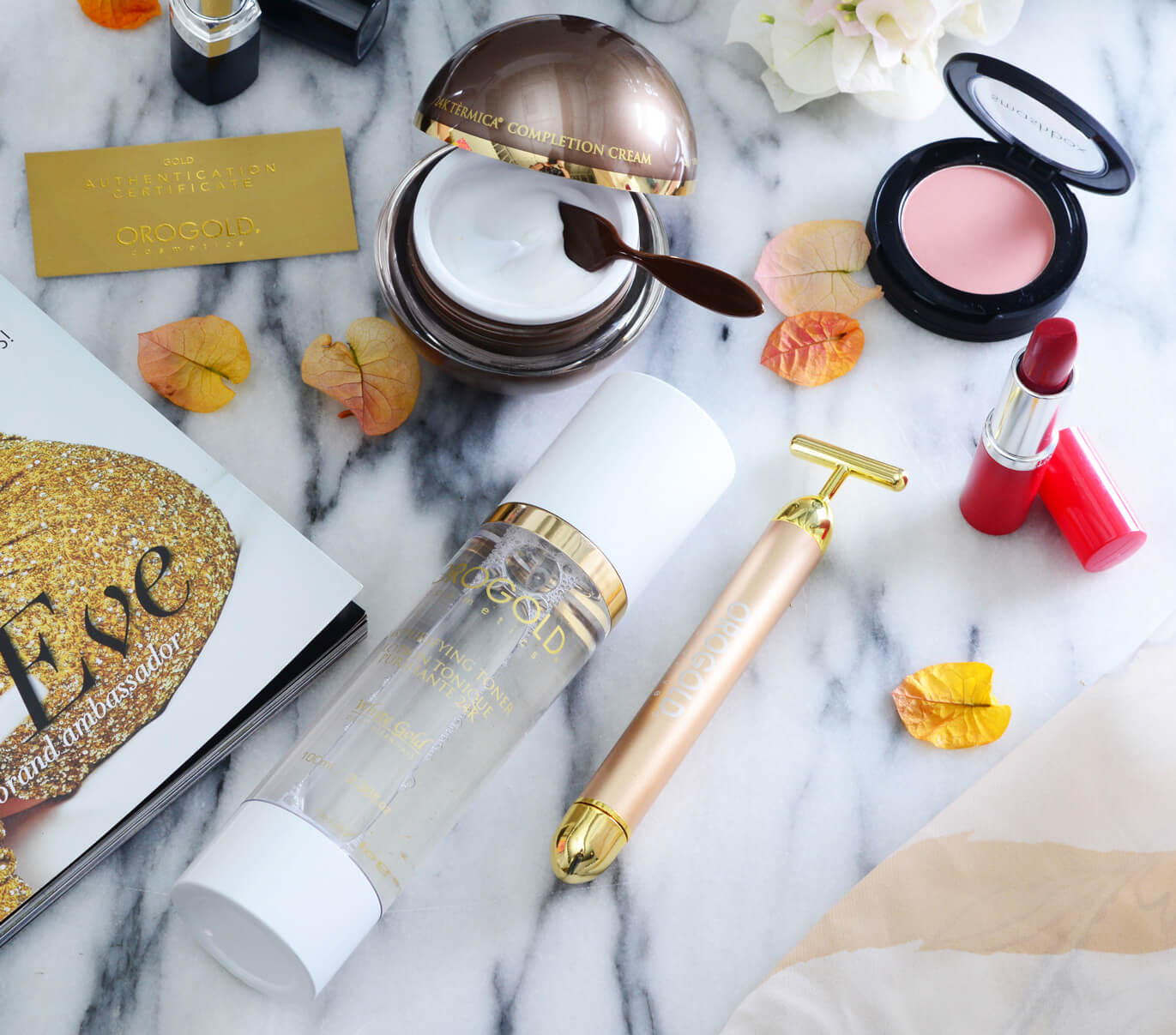 Everyone spends their money on things they love and that make them happy. For some, that means getting the latest dresses or heels from their favorite fashion label. Others splurge on home décor to spruce up their apartment. But for beauty lovers, treating yourself means paying a pretty penny for some premium skincare products.
But not everyone is on board with skincare shopping sprees that burn a hole in your pocket. There are a lot of cheaper skincare options out there, from small brands or even your local drugstore.
It's easy to scrimp on skincare. Why buy lush, high-end serums when you can get something cheaper at the nearest drugstore? How different can affordable moisturizers be from those in luxurious, exclusive collections, right? Are they even worth the money?
Today, we'll talk about whether premium skincare products are worth the high price tag, and why OROGOLD is the best place to start your journey exploring luxury skincare.
The Appeal of Luxury Skincare
In a world where prices rise all the time for things like gas and even groceries, you'd think skincare enthusiasts would let up about buying premium skincare products. But we can't help it; smooth, silky skincare formulas with tantalizing fragrances make us weak in the knees!
But just how popular is luxury skincare? Many might be surprised to know that premium skincare products are almost consistently on the rise. They are projected to grow by 3.7% by 2028, making it an industry worth $80.6 billion!
This is due to several reasons. The luxury lifestyle is something that the majority of people strive for. And even those who can't afford trips to Paris or a stay at a five-star hotel try to give themselves little luxuries in their everyday routine — like through skincare. So, premium skincare products are still very popular, even if it's not exactly a top priority on everyone's grocery list.
That's why we at OROGOLD make sure to give you luxury collections you and your skin will enjoy, from the ultra-rich Caviar Collection featuring sea kelp to the advanced Cryogenic Collection to give your complexion that extra bright, luminous look.
But is Spending More on Premium Skincare Products Worth It?
When it comes to skincare, you get what you pay for. Paying a premium for luxury skincare goods gets you better ingredients, silkier formulations, cutting-edge technology, and even sustainable packaging. But is it worth it?
We say yes — it's worth spending a little extra on premium skincare products. Your skin is a part of your body, and skincare is essential for your keeping that part of your body healthy.
If you want to keep your skin as youthful as possible, investing in renowned, properly formulated skincare products is a must — even if it means spending a few hundred dollars more.
Some people skimp on skincare and then spend tons of money at Sephora on foundation, blush, and other makeup products. But think about it. If your skin isn't feeling healthy and doesn't look good, your makeup won't either.
So, if you must choose one thing to splurge on — skincare or makeup — it's a million times better to spend your hard-earned money on premium skincare products. After all, if you have a smooth, healthy, clear complexion, any makeup product will look stunning on you.
Still not convinced? Here are six more reasons to invest in premium skincare products.
1. They're Rich in Effective Ingredients Instead of Just Harmful Fillers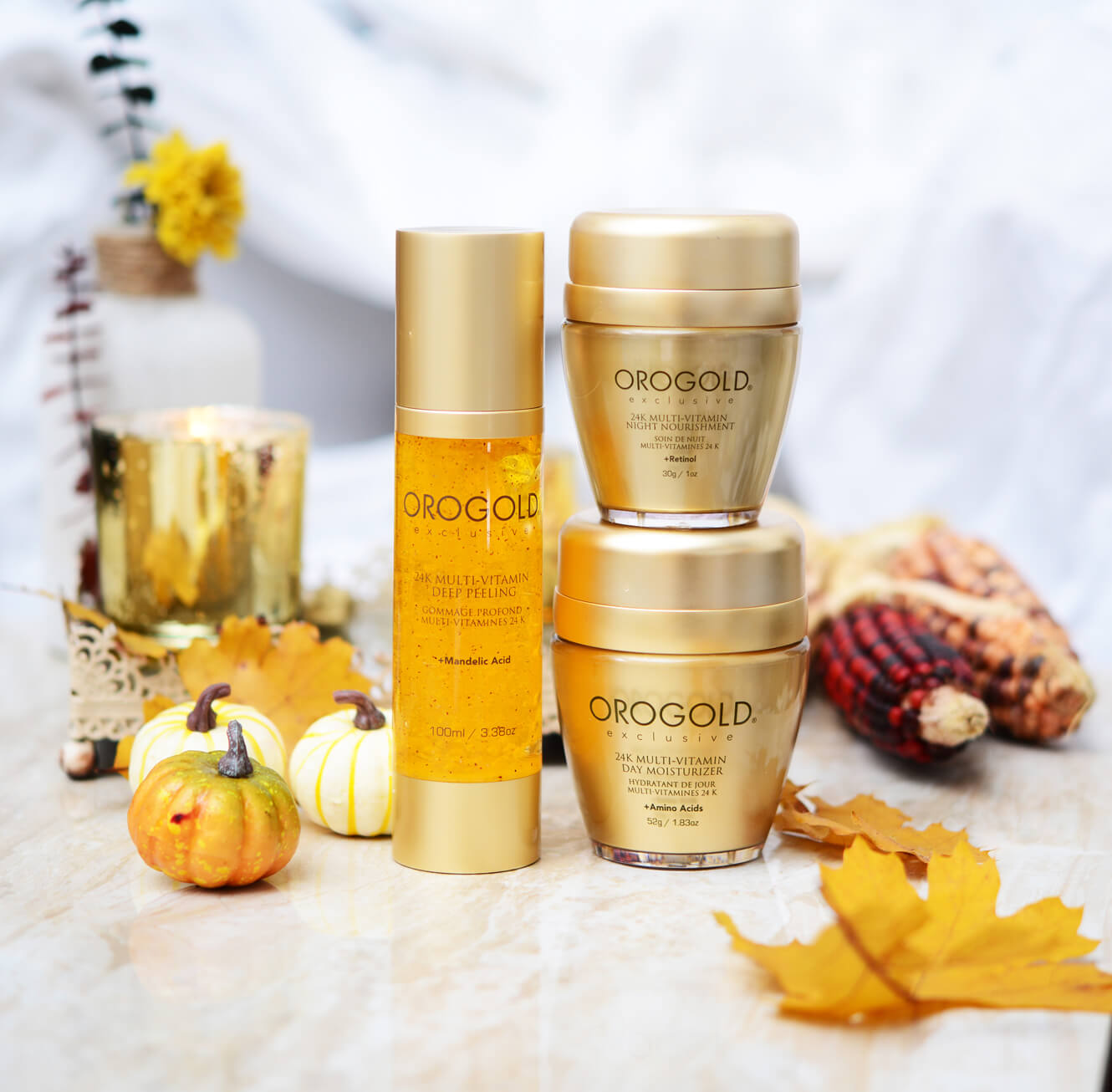 Cheap skincare is sometimes laced with too many fillers, like silicones and parabens, instead of ingredients that will help your skin. The weird thing is that these fillers make your skin feel smooth, so you think they're working. But they don't actually improve your skin's texture or hydration levels.
More skincare lovers are becoming "skintellectuals," aka consumers knowledgeable about skincare ingredients. And any skintellectual knows that products full of potentially harmful fillers are a huge no-no.
Premium skincare products, on the other hand, reassure you that they contain hardworking ingredients instead of just dimethicone and parabens. That's why all OROGOLD products are paraben-free. We'd rather give you only the good stuff, none of the fillers.
Luxury brands make sure that they use botanical extracts and actives that are proven to work on the skin, which is why you pay a premium in the first place. You can expect premium skincare products to be formulated with beautiful ingredients that work together to be extra effective on your skin.
Take, for example, OROGOLD's 24K Multi-Vitamin Collection. Instead of focusing on one key ingredient, the products in this line contain multiple vitamins that give your skin a gorgeous glow and texture. The 24K Multi-Vitamin Day Moisturizer + Amino Acid contains vitamins A, C, and E, but also chamomile, shea butter, and Centella Asiatica to get the job done. And as always, it's paraben-free.
2. There's More Thought and Science Behind Every Formulation
Another reason you pay a premium when buying luxury skincare may be because of the scientific research that goes on behind the scenes when the products are being designed. It's not as easy as mixing together a few ingredients. Some products take years to perfect to make sure they're effective.
So, when you buy premium skincare products, not only are you getting lush ingredients and beautiful packaging, but you also get thoughtful formulas as well. Most, if not all, of them are science-backed, probably with a huge team of top scientists and chemists.
Many premium brands solve a lot of common problems with everyday skincare products. OROGOLD, for example, carries chemical exfoliants so harsh scrubs don't cause micro-tears in your skin, and cleansers that thoroughly wash your face without stripping it of moisture.
Because luxury skincare labels put more thought and effort into their formulations, these brands usually have multiple collections, each targeting a specific skin concern. This is something we like to practice at OROGOLD as well. We have premium skincare products for any skin issue, whether it's fading the look of dark spots or rehydrating dry skin.
3. Luxury Brands Allow You to Indulge in the Most Lavish Ingredients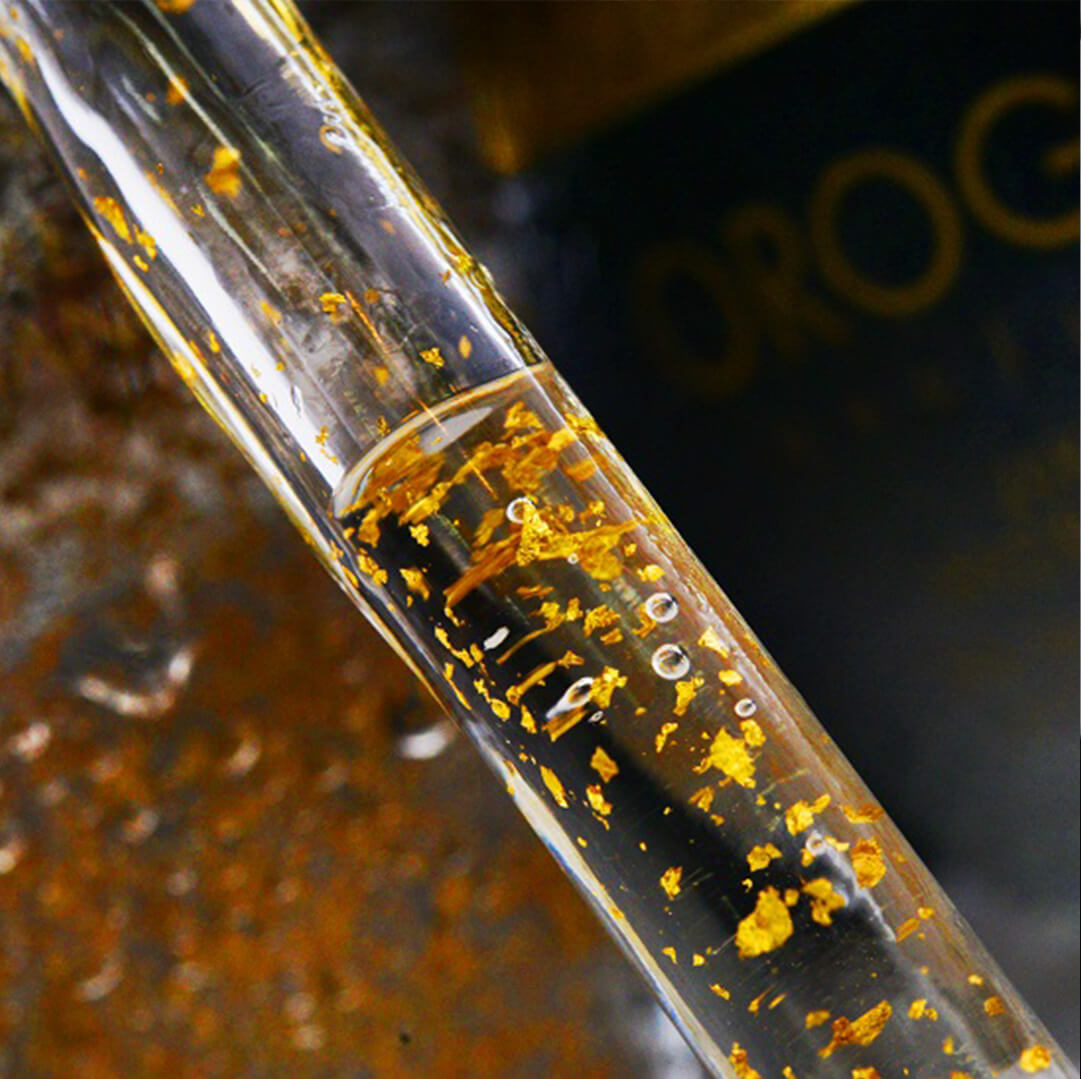 It's easy to find common ingredients like vitamin C or coconut oil in affordable skincare. But you'll only find the most unique and glamorous ones in premium skincare products.
One example of this is gold, OROGOLD's signature ingredient. Gold has been a symbol of affluence and opulence for centuries, having roots in royalty and politics back in ancient civilizations. But today, it's used in cosmetics for its ability to improve the look of firmness in maturing skin.
The nanoparticles of gold are also said to help other ingredients absorb into the skin deeper, increasing their efficacy. That makes your premium skincare products work even harder to transform the appearance of your complexion.
These reasons are why we love to infuse gold into our bestselling products, like the OROGOLD 24K Deep Moisturizer. Not only does this non-greasy cream have shea butter and vitamin E to leave your skin velvety smooth, but it also has gold to add a bit of extra indulgence to your beauty regimen.
4. The Products are Designed with the Most Advanced Skincare Technologies
When you invest in luxury skincare, you'll also experience a lot of new, innovative skincare technologies for the first time. Sure, you're paying for the premium brand name and effective ingredients, but you also get your money's worth from the most advanced designs and formulas in the skincare world.
With OROGOLD, you can experience unique, cutting-edge skincare technologies. One of these is heat activation through the 24K Termica Collection.
Rich in kaolin clay and vitamins A, C, and E, the thermal 24K Termica Energizing Mask heats up as soon as you apply it to the face, leaving your skin feeling satisfyingly warm and relaxed. It also activates the ingredients in the mask, allowing them to do their job better. When you're done, your skin will feel supple and look stunningly radiant!
Another innovation our luxury brand is proud of is instant serum treatments. The 24K Rose Gold IV Filler Concentrate, for example, zaps away the look of wrinkles instantly, thanks to DMAE and vitamin A. Simply apply it to your wrinkle, pat it in, and you'll have smoother-looking skin in seconds! Only premium skincare products get you results that are that fast.
5. Premium Skincare Has Gorgeous, Sustainable Packaging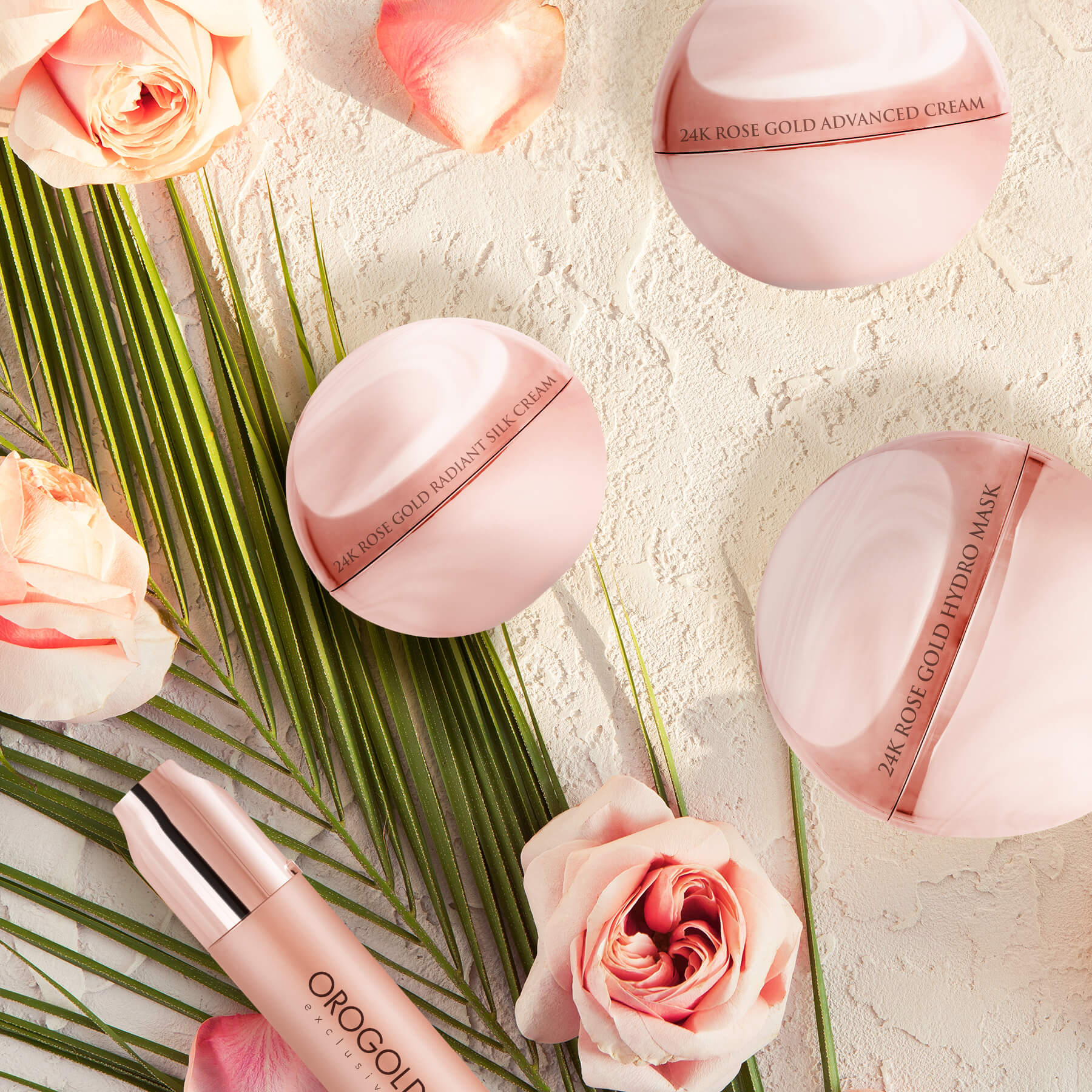 Investing in premium skincare products almost always guarantees beautiful packaging. We at OROGOLD make the most exquisite tubs and glass jars for our lush moisturizers, and sleek, elegant bottles for toners and serums. That way, you'll be super proud to put your OROGOLD products up on your Instagrammable skincare shelfie!
But aside from having good-looking packaging, premium brands also strive to give you sustainable, eco-friendly packaging — it's also part of what you're paying for.
Because the jars and bottles are so beautiful to begin with, it's easy for you to want to reuse or upcycle them for use around the house once you've used up the product.
6. It's an Act of Self-Love When You Want to Treat Yourself
A lot of people think washing your face and moisturizing at night is kind of perfunctory — like it's just for hygiene and nothing else. But those who love all things skincare know that doing your morning and evening routine in the bathroom is an act of self-love. It's a way for you to pamper yourself!
Premium skincare products are worth the splurge because of all the functional benefits they provide, like good ingredients and innovative skincare technologies.
But they have an emotional benefit too. They're a reward you can give yourself after an exhausting day, a little treat when you deserve it. And when that luscious, silky, velvety moisturizer touches your skin when you just want to unwind, you'll know that the splurge was worth it!
It's important to de-stress the skin when it's dry, tired, and congested. One way to give it a little pick-me-up is to use the best, most luxurious products you have! So, it's important that you use skincare products that will actually get you excited to do your regimen. You deserve to spoil yourself a little!
Don't Forget to Try Out Premium Skin Tools and Skincare Devices!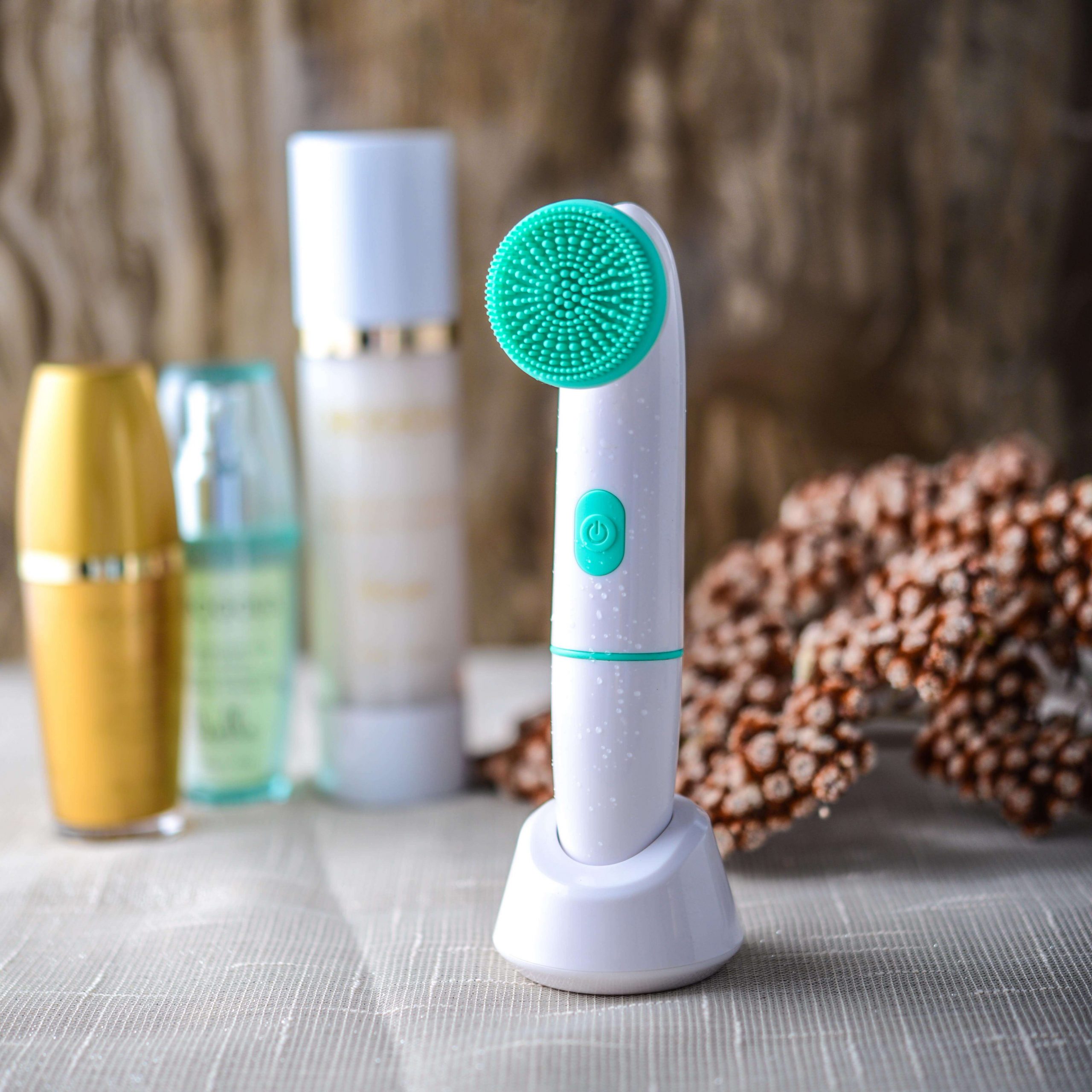 By the way! Labels that offer premium skincare products also sometimes carry luxury tools and devices designed to work well with the products under the same brand. Sure, it means you'll be spending even more, but these tools allow you to maximize the rest of your products. This makes every penny you spent to begin with very much worth the splurge.
Premium tools and devices range from the most basic to the ultra-advanced and tech-savvy. One of our favorites is our very own 24K HD Touch, a face massager that helps you apply your serum and moisturizer more efficiently. It's incredibly soothing, so it's an awesome tool to use after a long day.
We also have the 24K Deep Facial Brush Set, which is awesome for your cleansing step. It has soft bristles that expertly wash away dirt and grime on the skin. It helps you create a beautiful lather with your cleanser, giving you the full experience of your luxury facial wash.
Conclusion
Your skin plays a huge role in your health and confidence, so it's one aspect of life you shouldn't compromise or skimp on. It deserves to stay looking luminous, glowy, and dewy, and you can do that by investing in high-quality premium skincare products.
Although they cost a lot more than the skincare products you'll see at the drugstore, there are a lot of perks to using them. They're not filled with harmful fillers and are actually rich in actives and botanicals that care for your skin. They're also more innovative, thoughtfully formulated, and contain lavish ingredients, like gold!
Of course, everyone has their own personal budget when it comes to buying skincare. But if you have the extra cash to spend, we highly recommend you invest in premium skincare products that will transform how your skin looks and feels. Trust us — they're worth the splurge!
Click here to browse more bestselling premium skincare products from OROGOLD.