Why It's Important to De-Stress for Your Skin 
Posted on January 15, 2022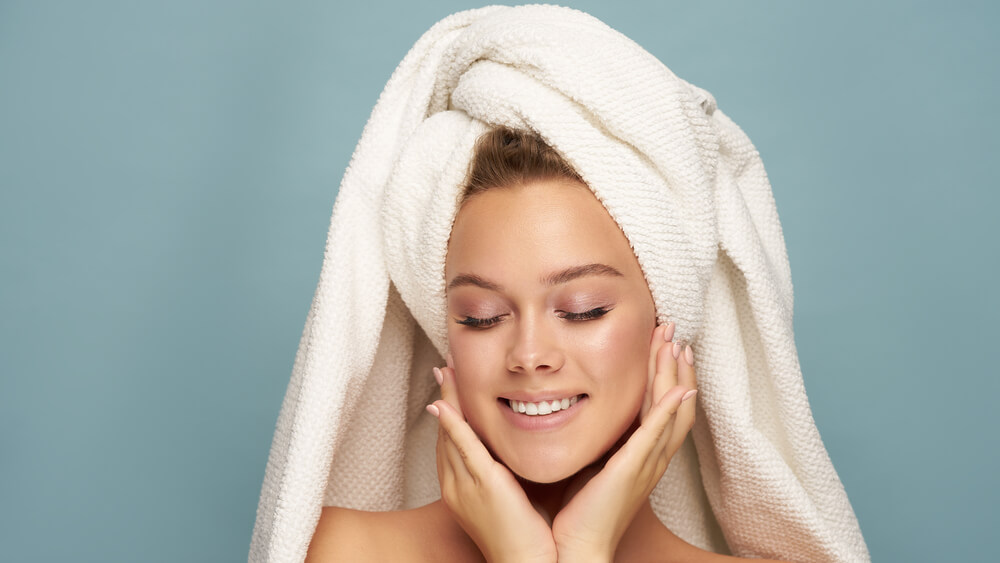 Not all stress is bad stress. While most of us typically do all we can to avoid stress, at times, it can be a positive force. Short-term or acute stress can help heighten the senses and clear your thoughts. For a brief moment, the body's collagen production also increases. However, it is when stress continues for an extended period that problems begin to arise.
Dealing with long-term stress can be an exhausting ideal. It can reshape your mindset and alter the way you approach your relationships. Chronic stress, when left unaddressed, takes a toll on the mind, the body, and the skin. This makes it important to take the time to de-stress for your skin. Stick with us at OROGOLD as we delve into this a little deeper.
How Stress Affects the Skin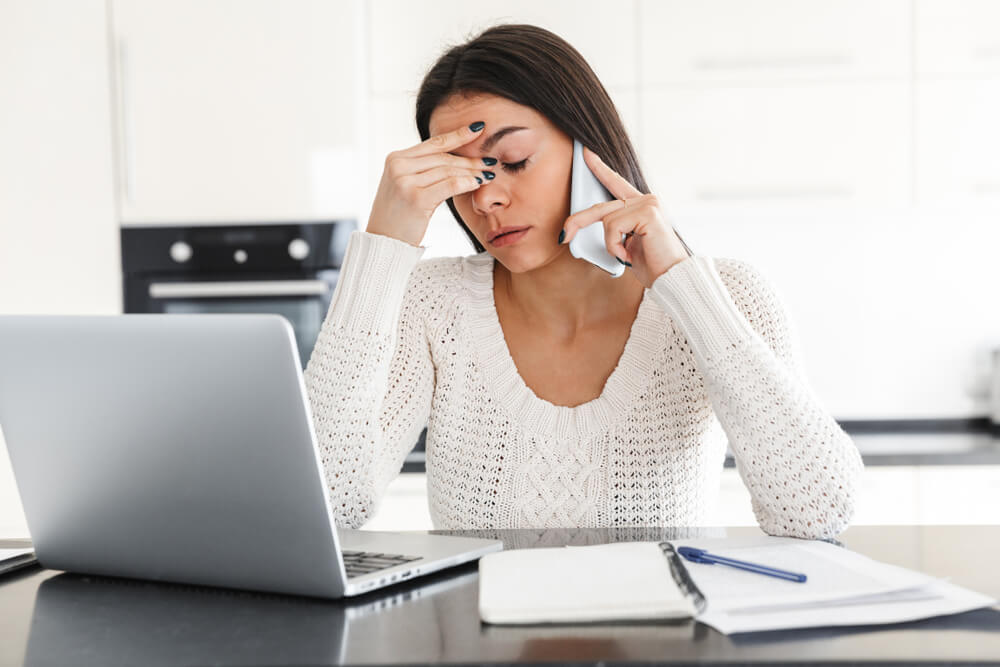 The brain and the skin are interconnected. Since birth, the psychological and physical aspects of our bodies have been intertwined. When the skin is touched, the brain helps perceive the sensation. Then, when the brain is stimulated, the skin flushes. When the mind is in distress, the skin shows it — sometimes in the form of breakouts, redness, eczema, or psoriasis flare-ups. 
On its own, the skin does a great job of protecting itself — even without the help of skincare. The skin's natural barrier does most of the heavy lifting: keeping moisture locked in and keeping potential irritants out. However, when the stress hormone cortisol is produced in larger amounts than usual, it chips away at the skin barrier. This makes the skin more prone to irritation and hydration loss.
Besides this, cortisol also triggers the following effects:
An increase in sebum production, which gives the appearance of oilier and greasier skin

Stunted production of

Hyaluronic Acid

, which naturally occurs in the skin

Slower production of

collagen

, which leads to a less plump and youthful appearance
How to De-Stress for Your Skin
Knowing that chronic stress wreaks havoc both internally and externally, it is clear that exploring ways to effectively de-stress for your skin is necessary. This is especially true as the new year picks up, work begins to trickle in, and responsibilities are bound to come back in full force.
Here are a few methods to de-stress for your skin and for your health:
Remember: No is a Complete Sentence
It is extremely difficult to recover from stress when you are susceptible to it all the time. While we all want to be a reliable friend, a valuable colleague, or a hands-on boss, sometimes, the day-to-day duties that come with these roles can feel a little overwhelming. 
This year, remember the value of making yourself a priority. Take time to rest, to pursue hobbies, and to define self-care on your own terms — even if that means having to say no to certain things that are asked of you.
Me-Time: Kick Back with a Face Mask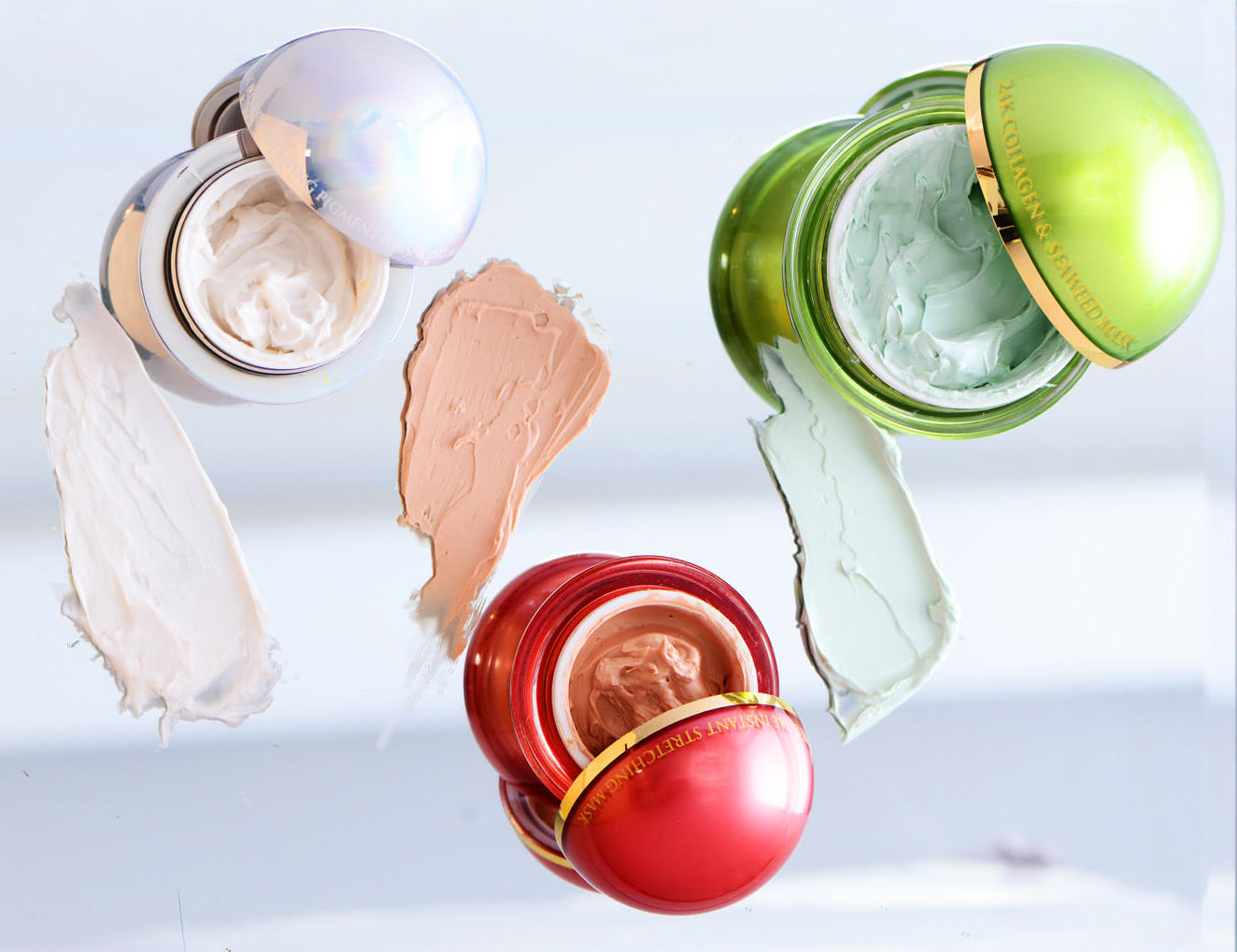 Beyond addressing the root cause of your stress, there are a few other ways to effectively deal with mental strain or emotional pressure. One such method is carving out the time to sit back, relax, and put on a face mask every few days. 
While face masks are a great way to provide an extra boost to the skin, they also provide an avenue for rest and relaxation. They can simultaneously elevate a skincare routine with potent benefits to target specific skin concerns, while also simulating a spa-like break from reality.
At OROGOLD, we have a diverse range of face masks that can aid in your mission to de-stress for your skin and improve its look and feel:
The 24K Advanced Facial Mask
The 24K Advanced Facial Mask features a blend of three plant extracts:
Ivy Stem/Leaf

Aloe Vera

Betula Alba or Birch Bark
To use, take a small amount of the 24K Advanced Facial Mask and massage it into the skin. Use light pressure and move in slow circular motions. Let the product rest on the skin for ten minutes before rinsing off with cool water.
The 24K Termica Energizing Mask
Another mask to consider is Orogold's unique 24K Tèrmica® Energizing Mask. Infused with a trio of ingredients — Vitamins A, C, and E — this mask minimizes the appearance of dark spots, combats the look of dullness, and smooths out the appearance of the skin.
Unlike run-of-the-mill wash-off masks, the 24K Tèrmica® Energizing Mask heats up when applied to the skin, making for a relaxing self-care experience. Every week, apply the mask onto cleansed skin in slow circular motions. Let the product rest on the skin for 10 minutes, letting it warm up the skin and relax your facial muscles. After ten minutes, rinse off the product with cool water.
The 24K Deep Tissue Rejuvenation Mask & Collagen Renewal Mask
If you aren't one for wash-off masks, consider opting for a mess-free sheet mask like Orogold's 24K Deep Tissue Rejuvenation Mask & Collagen Renewal Mask. While wash-off masks, which typically contain Bentonite or Kaolin, are typically a better choice for oily or acne-prone skin, sheet masks are a great option for all skin types. Soaked in an alcohol-free blend of Chitosan, Hyaluronic Acid, and Sea Algae Extracts, this mask delivers potent benefits. 
Each set comes with 14 full-face masks and 12 eye masks for days when your eye area needs a little additional care. To use, cleanse and tone the skin with your products of choice. Remove the full-face or eye mask from its packaging and securely apply it onto the face. Leave on for a few minutes before removing the gel mask. To maximize the product, carefully extract any remaining serum from the packaging and pat it into the skin.
Relax with LED Beauty Devices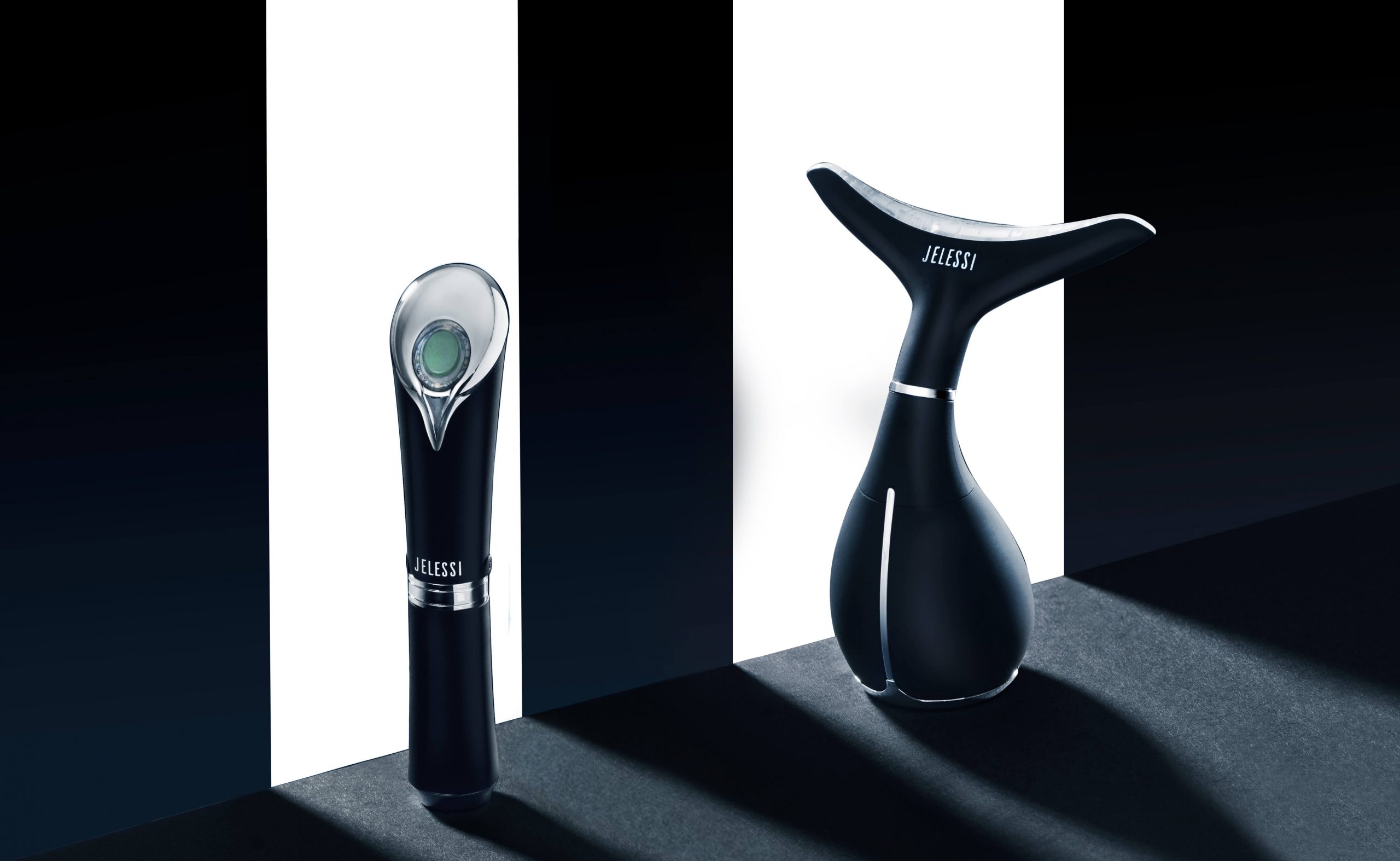 Even before the worldwide pandemic changed the world as we knew it, at-home beauty devices were gaining mainstream popularity. Spa-grade DIY tools appealed to beauty junkies and skincare newbies alike because of their safety and convenience. 
Facial massagers, wands, and rollers are just a few of the beauty devices that can elevate your routine. However, among the various gadgets that are now widely available, one particular tool stands out for its diverse uses and effectiveness: the LED beauty device.
Light Emitting Diode (LED) technology did not start as a beauty innovation. Before being used to improve skin tone and texture, LED therapy was used in medicine. Some applications include NASA plant growth experiments that explored tissue repair and wound healing of Navy SEAL members.
Today, LED therapy is used in dermatology clinics, spas, and thousands of homes. Unlike other beauty devices, LED has several frequencies that can target specific skin concerns.
Choosing an LED Skincare Device
Use these frequencies together in one convenient tool: the Jelessi Photonix-2 Jade Eye Wand. Mini but mighty, this convenient beauty tool targets the delicate eye area, which is prone to aging faster than the rest of the face.
With blue, red, and positive light technology to reduce the look of swelling and smooth the appearance of wrinkles, the Photonix-2 Jade Eye Wand can also amplify the effects of your favorite eye creams. 
Another interesting feature of this tool is its jade stone center. A few years ago, jade rollers gained popularity because of the stone's ability to detoxify and tighten the feel of the skin. The Photonix-2 Jade Eye Wand highlights these benefits, surrounding the tool's jade stone with a metal upper that can help cool or warm the skin.
To add the wand to your routine, prepare the skin by cleansing and patting dry with a towel. Next, decide which of Photonix-2 Jade Eye Wand's two modes you want to use:
For the Anti-Puffiness Mode, press the device's "C" button. Slowly massage the eye area for five minutes. 

For the Anti-Aging Mode, press the "H" button. Let the metal head warm up. After one minute, apply your preferred serum or eye cream directly onto the device's metal upper. Carefully massage the eye area for five to seven minutes.
See Skincare as a Self-Care Method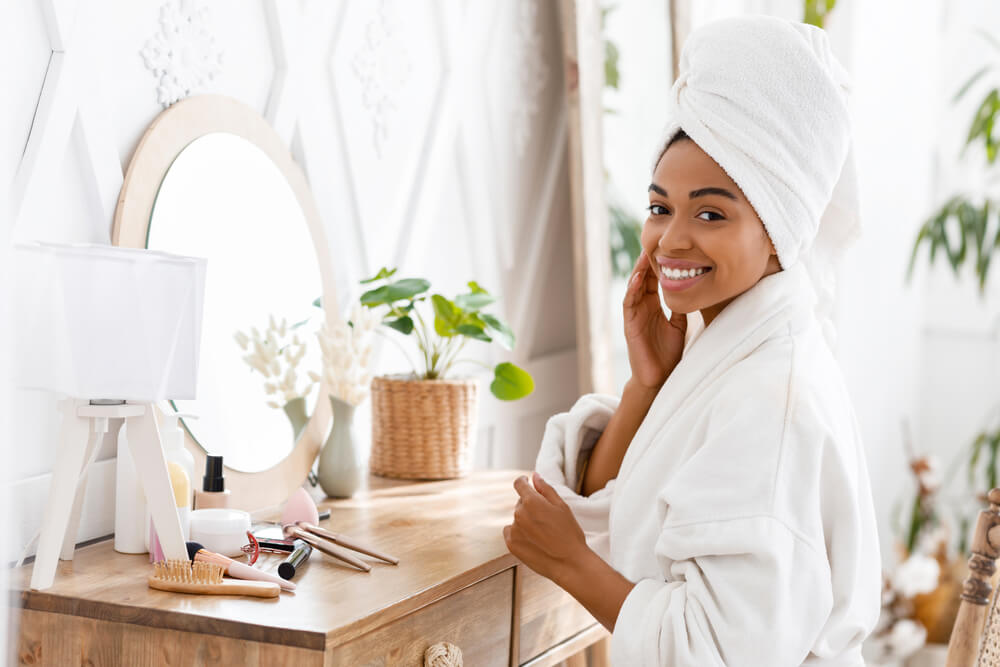 From skincare diets to ten-step routines, it seems like we've seen every regimen possible. We are constantly fed beauty advice — which products to use, which ingredients are best, how many different acids we need — that it can feel overwhelming. The constant influx of information can make skincare feel like a chore.
Rather than sweating the small stuff, reframe the way you see skincare. Instead of a task, see it as a way to de-stress for your skin. Constantly reinventing and expanding your routine with steps will eventually have you disliking taking care of your skin. Remember, no regimen is perfect. The best skincare routine is one that is simple, effective, and that you can commit to long-term. 
Here at OROGOLD, we pride ourselves on developing skin solutions that feel great and deliver results. Each of our products harnesses the beneficial properties of gold and other tried-and-tested skincare ingredients. If you find yourself in need of a skincare reset, consider this straightforward regimen:
Reset Your Skincare Routine
Start with the 24K Mousse Cleanser. Rich yet lightweight, this cleanser lifts dirt, makeup, and excess sebum without stripping the skin of its moisture. It is also formulated with Willow Bark Extract.
Follow it up with a moisturizer like OROGOLD's 24K Deep Moisturizer. Rich and non-greasy, this moisturizer is formulated to replenish the skin's oils and lock in hydration. Behind the lush texture is a curated list of hand-picked, effective ingredients like:
Centella Asiatica Extract

White Tea Extract, taken from the buds and leaves of tea.

Hydrolyzed Soy Fiber

Vitamins C and E, a skincare power couple 
Lastly, finish off your skincare routine with a layer of protective sunscreen. The importance of SPF has been a hotly debated topic within the beauty community for the past few years, but with the statistics showing an incontestable rise in skin disease, the verdict is clear: applying sunscreen daily is a necessity. 
Keep your skin safe against UV damage with OROGOLD's new 24K Skin Tone SPF 30. Despite its sheer, skin-like texture, this broad-spectrum sunscreen is formulated with five UV filters that defend the skin against both UVA and UVB rays. It is also formulated with Aloe Vera and Green Tea extracts.
When You Need it, Ask for Help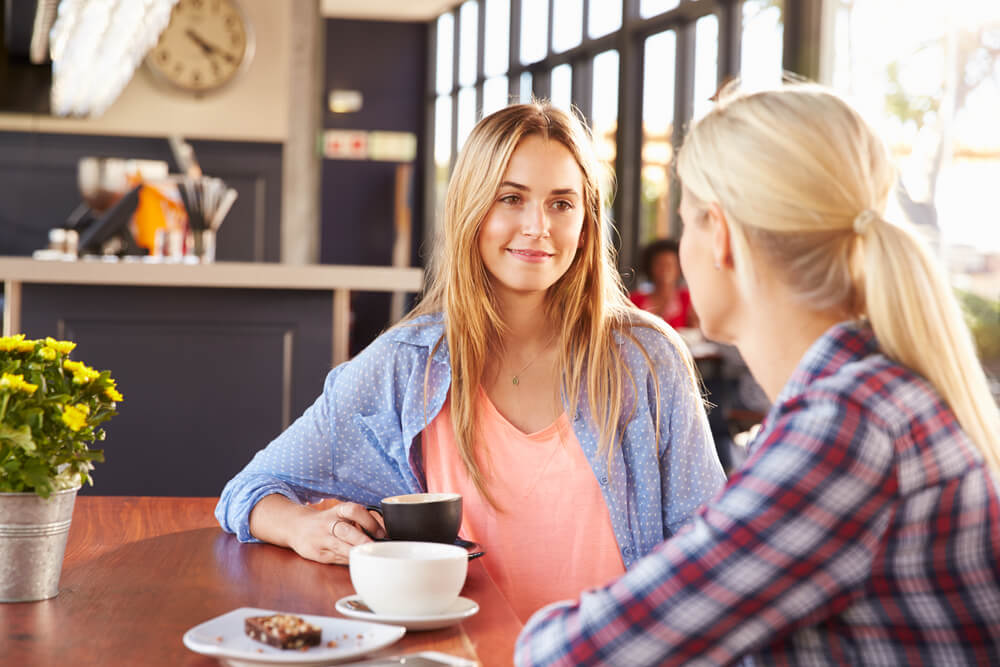 One last way to de-stress for your skin is to turn to others for help. It may sound simple, but in the thick of our problems, we can often forget to open up and let ourselves be vulnerable. No man is an island — and even the strongest people have their low points.
This year, allow yourself to reach out when you need help — whether it be from family, a friend, or mental health professional. 
Which of these methods will you be employing to de-stress for your skin? Whether it's protecting your boundaries or committing to a little extra me-time with your skincare, remember to prioritize yourself and your peace — this year and beyond.