OROGOLD's Holiday Gift Sets: Which One Should You Pick?
Posted on December 30, 2021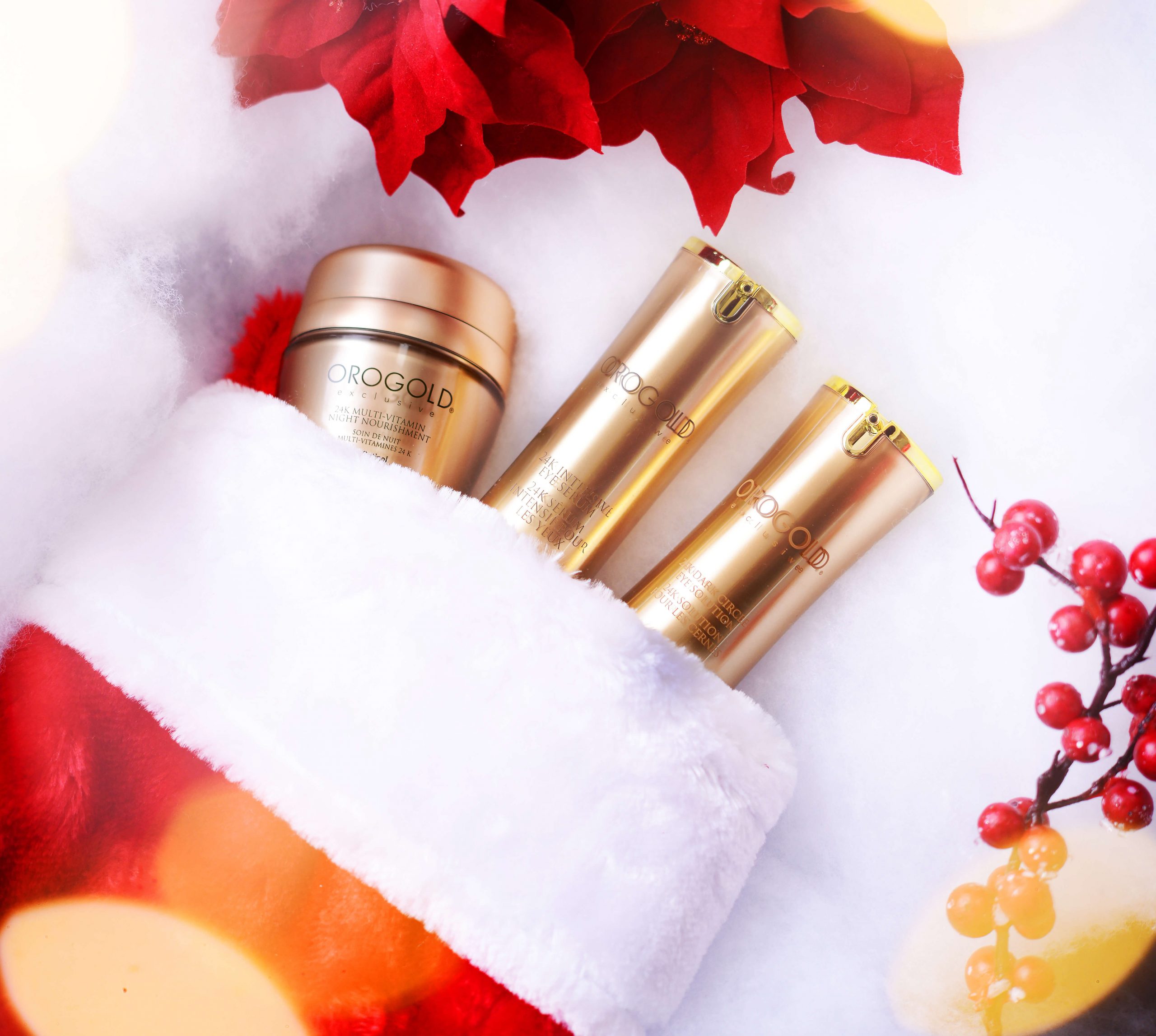 Picking out holiday presents for your loved ones can be overwhelming. You have to first list down all the friends and family members you want to send something to. Then, you'll need to brainstorm which gifts match each person's interests and hobbies.
It gets even trickier when you're buying skincare as a gift for loved ones who are into self-care and beauty. You need to know their preferences. Do they only use vegan products? Are they allergic to almond oil? You'll need to know their skin type too. It's also stressful to think about whether they'll actually like the skincare products you pick out for them. After all, skincare can be such a personal thing.
Luckily, OROGOLD has a wide range of holiday gift sets that can help make shopping for skincare gifts way easier for you. There are holiday gift sets for everyone. It doesn't matter whether you're shopping for those who are only starting to get into skincare or mature women wanting to look a bit younger. We've got something for everybody.
Read on to check out five of our holiday gift sets. We'll also advise which you should pick depending on who you're planning to send a holiday gift to.
How Do You Pick Which Set to Gift Your Loved Ones?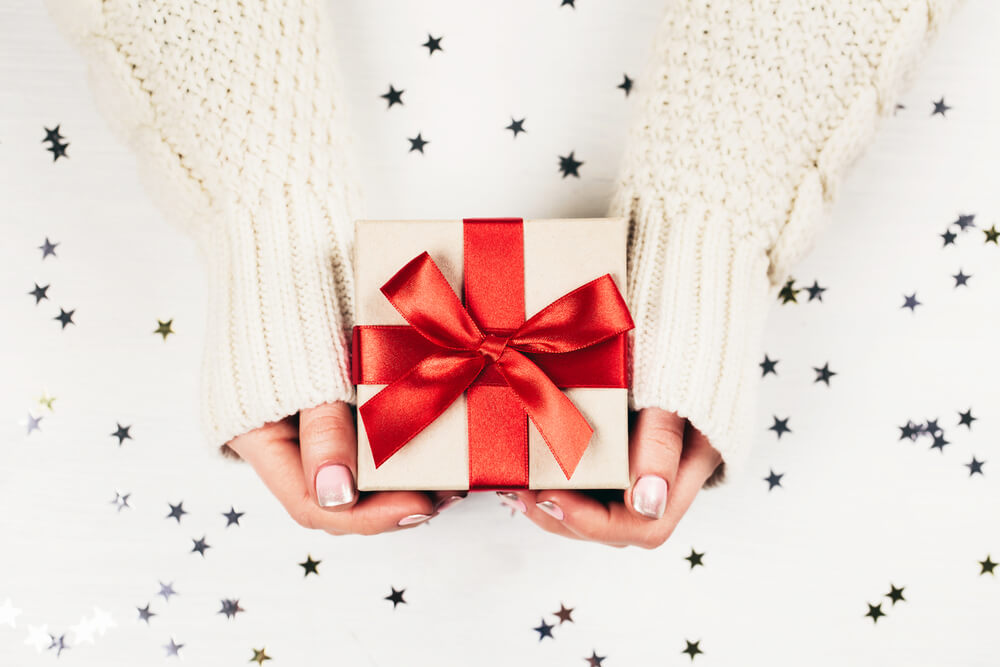 Because the skincare market is saturated, it's easy to fall in love with just about any skincare set. There are plenty on the market, so it won't take long for one to catch your eye when you're shopping for festive presents.
But you have to remember that what's inside those products matters more than cute packaging or a prestigious brand name. Check the ingredient list to see if it contains skin-loving oils, emollients, and humectants to nourish the skin. The ingredients will tell you a lot about how effective a product is.
Another thing you can't forget is that skincare isn't a one-size-fits-all kind of thing. Just because a product is your favorite doesn't mean that it's going to be effective for your great aunt or little brother. Know their specific skin type to make the skincare set you're getting more personal — not one you merely picked up on a whim.
But doing too much research can be a hassle. To help out, here are five of OROGOLD's holiday gift sets to consider:
For Skincare Beginners: The Basic Gift Set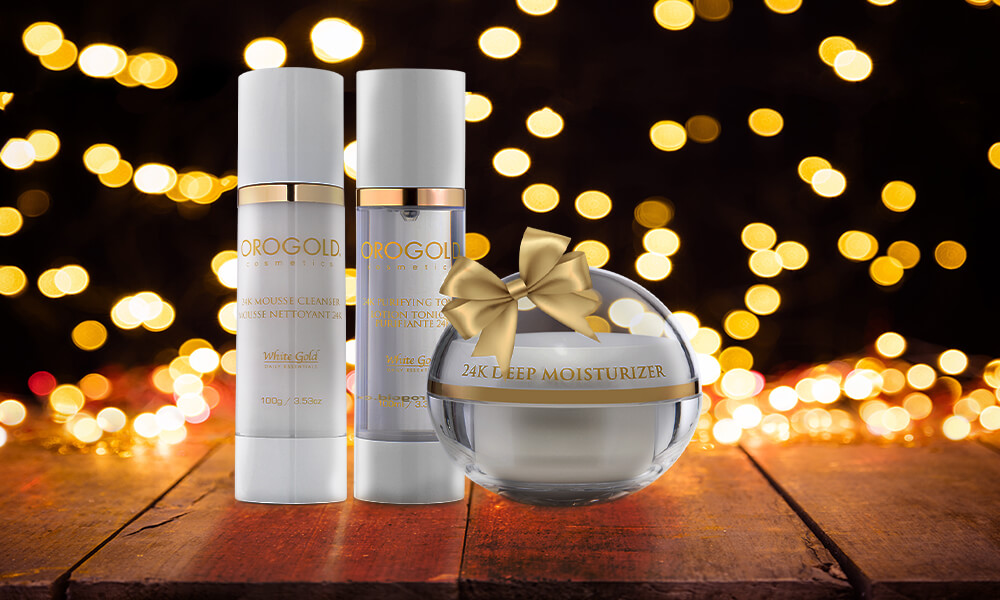 If you have friends or younger siblings and cousins who want to get into skincare but don't know much about building a routine themselves, get them the OROGOLD Basic Gift Set.
Every good skincare routine is founded on three key steps: cleansing, toning, and moisturizing. You can add in special serums and spot treatments of your choosing later on, but these three make the foundation for a good routine.
The Basic Gift Set includes a cleanser, toner, and cream. These are the most essential skincare steps any newbie should have in their arsenal of skincare products. By gifting someone this, you're ridding them of the burden of creating their own routine from scratch — something super intimidating for beginners.
The creamy, luxurious 24K Mousse Cleanser creates a satisfying lather. However, it's super gentle on the skin. It doesn't strip it of natural oils that keep the skin feeling hydrated. 
Next up in this set is the 24K Purifying Toner — another must. It's infused with aloe vera and cucumber extracts, which leave the skin feeling soothed.
Lastly, this set contains the OROGOLD 24K Deep Moisturizer. This cream is light and doesn't leave your skin feeling greasy. It's formulated with shea butter and vitamin E, both of which help to soften and condition the feel of the skin to leave it looking smooth and plump.
For Those Who Live in Snowy Cities: The Body Gift Set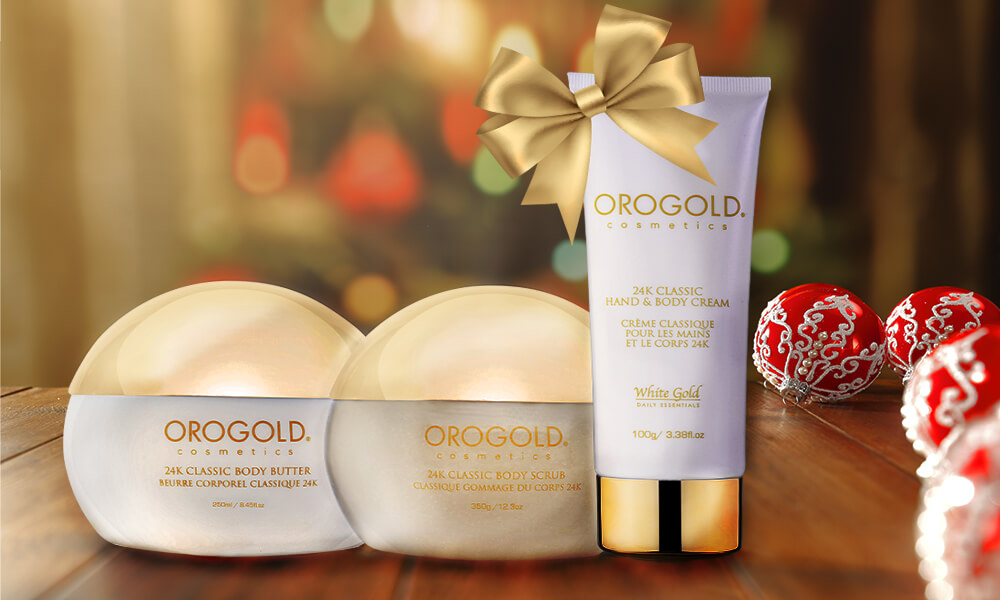 Winter can be detrimental to the skin. Dry, cold weather coupled with indoor heat can dehydrate the skin. This leaves it feeling flaky, dull, and rough to the touch. That's why exfoliating and moisturizing are important parts of any winter skincare routine.
Using a scrub is pertinent for buffing away dead skin stuck to your epidermis, which is aggravated during the wintertime. Then, following up with a moisturizer or lotion is non-negotiable. 
So, if you have loved ones living in colder cities and you know for sure that they are having trouble with the appearance of dry, patchy, unhealthy skin, consider gifting them the OROGOLD Body Gift Set. This set contains a scrub, a hand and body cream, and body butter.
Unlike most other scrubs, the 24K Classic Body Scrub is made with super gentle ingredients. Corn kernel meal helps exfoliate dirt and grime off your skin. Meanwhile, soybean oil, cucumber extract, safflower seed oil, and Abyssinian oil leave the skin feeling loved.
Then we have the 24K Classic Hand & Body Cream. This moisturizing blend is formulated with chamomile extracts and argan oil. It helps hydrate the feel of your hands when you're out and about, but you can use it for other parts of your body that need extra hydration in the winter too, like your elbows and knees.
Last but not least is the 24K Classic Body Butter. This one boasts rich ingredients, like sunflower seed oil and shea butter. It's perfect for anyone with super parched skin during the coldest season of the year.
For Moms, Aunts, and Older Sisters: The Deluxe Anti-Aging Gift Set
Your moms, aunts, and older sisters will surely love the OROGOLD Deluxe Anti-Aging Gift Set. This is a set curated with products that help make the skin look smoother and more youthful. It's also a fab gift to yourself if you're hitting your thirties soon and want to start a new skincare journey.
This set contains a cleanser, peel, serum, and cream — all of which are designed to minimize the appearance of aging in your skin.
First, we have the 24K Vitamin C Cleanser. It helps brighten the look of the skin while cleansing the face thoroughly.
The 24K Multi-Vitamin Deep Peeling + Mandelic Acid is a once-a-week exfoliator that sheds dead skin to make the skin glowier. It'll give you skin that looks brighter and more rejuvenated.
Next up is the 24K Vitamin C Booster Facial Serum. Vitamin C is important in any skincare routine!
Top it all off with the 24K Multi-Vitamin Day Moisturizer and you've got a winning holiday gift set. This cream is rich in amino acids to leave your skin feeling strong and ready to face the day.
For That Friend Who Has a Penchant for Luxury: The Golden Gift Set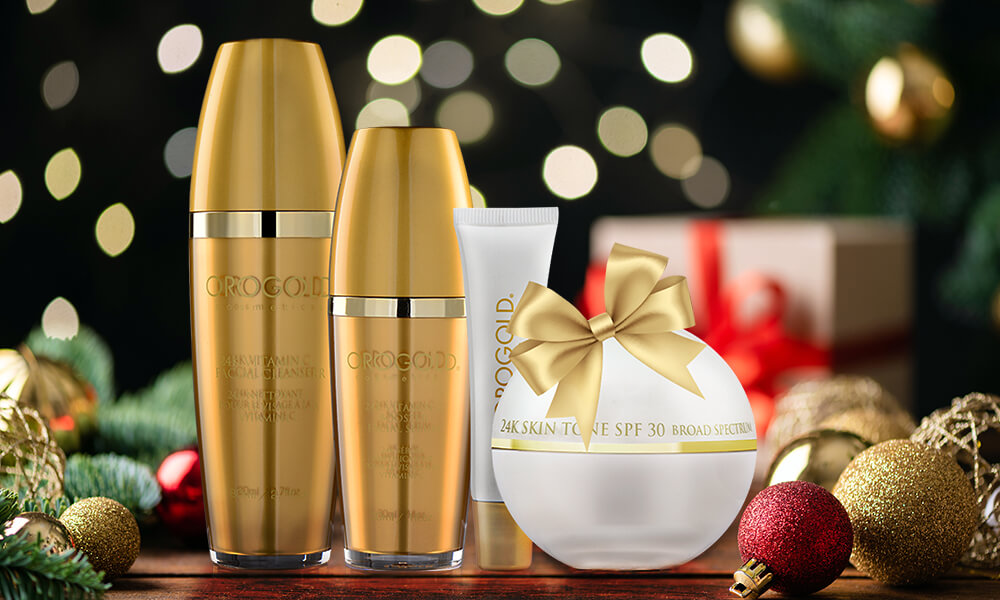 If you have friends who love the finer things in life, give them the OROGOLD Golden Gift Set. The serum, cleanser, SPF, and lip balm in this set are all infused with gold — OROGOLD's signature ingredient.
In addition to the 24K Vitamin C Booster Serum and 24K Vitamin C Facial Cleanser, this set contains the 24K Skin Tone SPF 30. This sunscreen is lightweight and sheer, but still gives you great protection against harmful UV rays.
For juicy-looking lips, try the 24K Renewal Lip Balm. It's made with castor oil, shea butter, sunflower seed wax, jojoba esters, mango butter, vitamin E, and other deeply moisturizing ingredients.
For Anyone Who Needs Nourishment and Skin Repair: The Rejuvenating Gift Set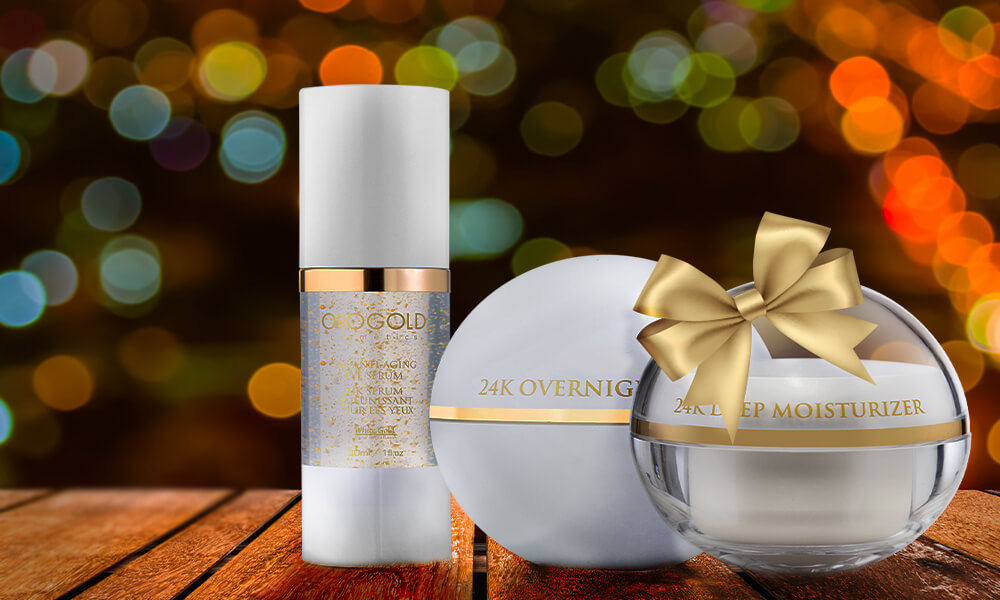 Lastly, we have the OROGOLD Rejuvenating Gift Set, which is perfect for anyone needing to wake up and hydrate skin that looks dull and tired. You can gift this to your workaholic buddies who need some freshening up, skincare-wise. It contains the 24K Deep Moisturizer and two additional products.
The first is the 24K Overnight Cream, a night cream infused with botanical oils, such as jojoba seed oil, shea butter, sweet almond oil, and more. It also has vitamin A and green tea leaf extract to reduce the appearance of lines. 
Then we have the 24K Anti-Aging Eye Serum. This serum is formulated with vitamin C and palmitoyl oligopeptide. 
Skincare Makes the Perfect Gift for the Holidays
When Christmas is days away and you still don't know which gifts to get for your best friends and loved ones, one of the places people often run to is the beauty aisle at their local department store. From perfumes to makeup, beauty essentials make for awesome holiday presents, especially for women.
But if you don't want anything too flashy but still need a feel of lavishness for your present, skincare is the way to go. It's practical, necessary, and everyone needs it.
Many people think giving skincare as gifts can be a bit offensive. For example, giving anti-aging creams to someone might be misconstrued as telling them that they're getting old and need to care for their skin better. In the same way, giving brightening products to someone who is unbothered by their acne scars can be taken the wrong way.
But don't let those possibilities deter you from giving skincare holiday gift sets. If you know it's something your friend or relative will like, buy it for them. Giving skincare as a gift is also a way to share with others something that you personally love and want them to discover for themselves.
However, remember that you have to choose recipients who will for sure appreciate skincare goodies. And you must also personalize your selection of holiday gift sets according to what your loved ones need and will enjoy best.
Conclusion
So, if you want to give your loved ones a leg up with their skincare routine, check out the OROGOLD holiday gift sets. You can choose between versatile collections, making it easy to find the perfect one.
Holiday skincare shopping is supposed to be fun and simple, never difficult and confusing. Make things a little bit easier for yourself by getting one of these holiday gift sets instead of trying to shop for multiple products on your own. Not only will it be hassle-free for you, but it will also provide a cohesive purpose in your loved ones' beauty regimen.
Give them the gift of beauty, luxury, and self-confidence all in one with any of the OROGOLD holiday gift sets above. Your loved ones (and their healthy, hydrated skin) will thank you!