New Year's Resolutions for Your Skin: Part 2
Posted on December 15, 2021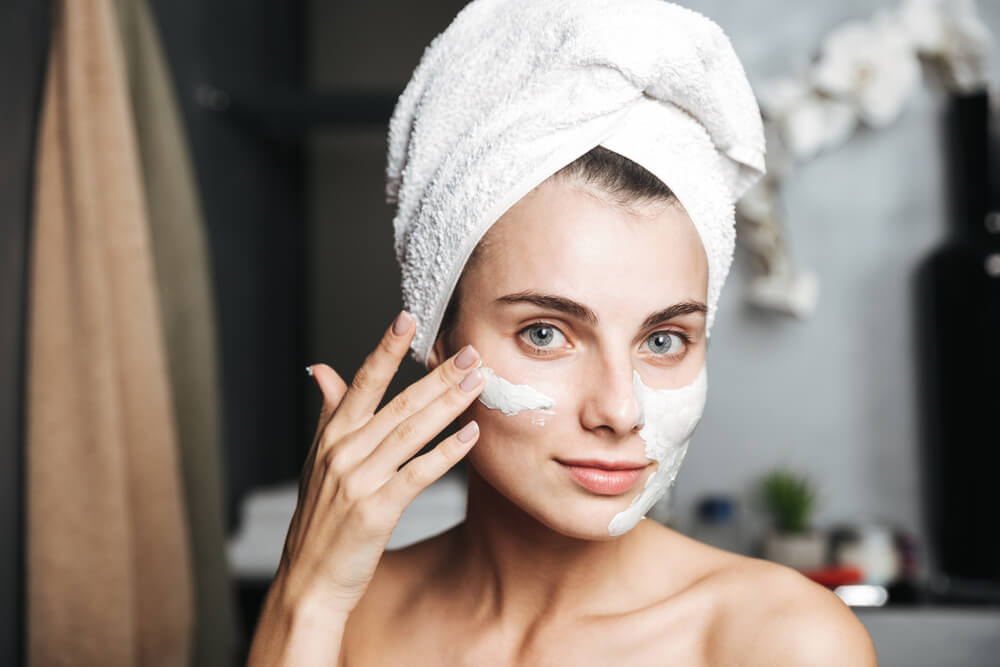 With the new year comes the motivation for a fresh start. It's the perfect time to change your ways and start doing things differently. This can be applied to just about every aspect of your life – chances are you've made resolutions in the past that have related to eating healthier or exercising more.
Well, now's the time to turn your attention to your skin.
We already covered a few new year's resolutions for your skin in our previous blog post, but, for those of you who really want to take things to the next level, stick with us at OROGOLD as we share a few more:
Try Something New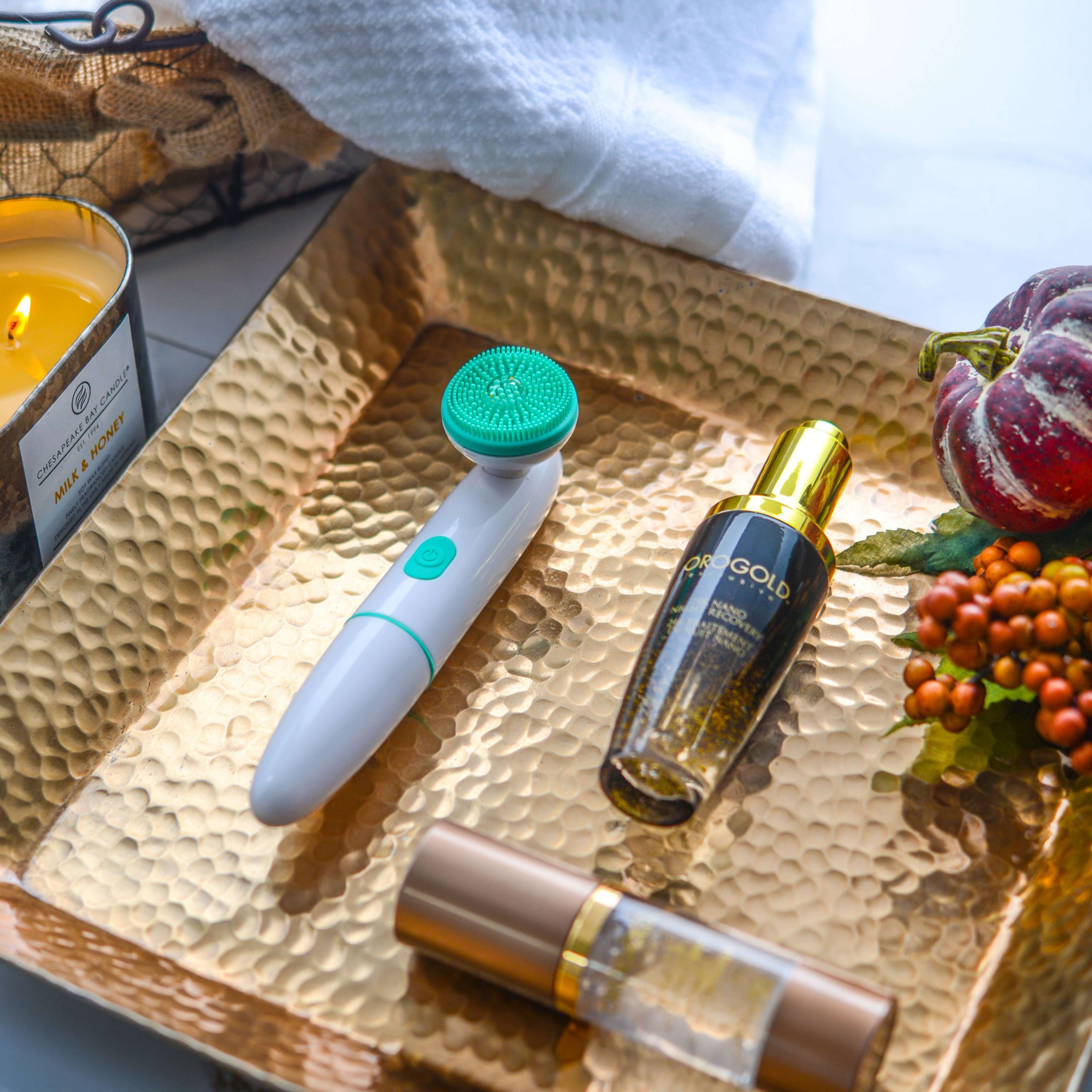 Resolutions often revolve around trying something new. So, in addition to signing yourself up for that bungee jumping or plane-flying experience, stick this one on your list of new year's resolutions for your skin too.
We always stress the importance of keeping things consistent when it comes to your skin. However, this doesn't mean that you should be afraid of trying new things. Whether this may be a new ingredient or a new type of product, you could end up discovering something that's capable of truly transforming the appearance of your skin.
Have You Tried…?
If you'd like to elevate your skincare routine, consider a skincare device. Cleansing brushes are the easiest way to start. Our 24K Deep Facial Brush Set couldn't be simpler to use, but it'll give you such a thorough cleanse. Another favorite is the Torche V2+ Amber Light. It's designed to reduce the appearance of dark spots and sun damage – regular use will have you glowing!
Treat Yourself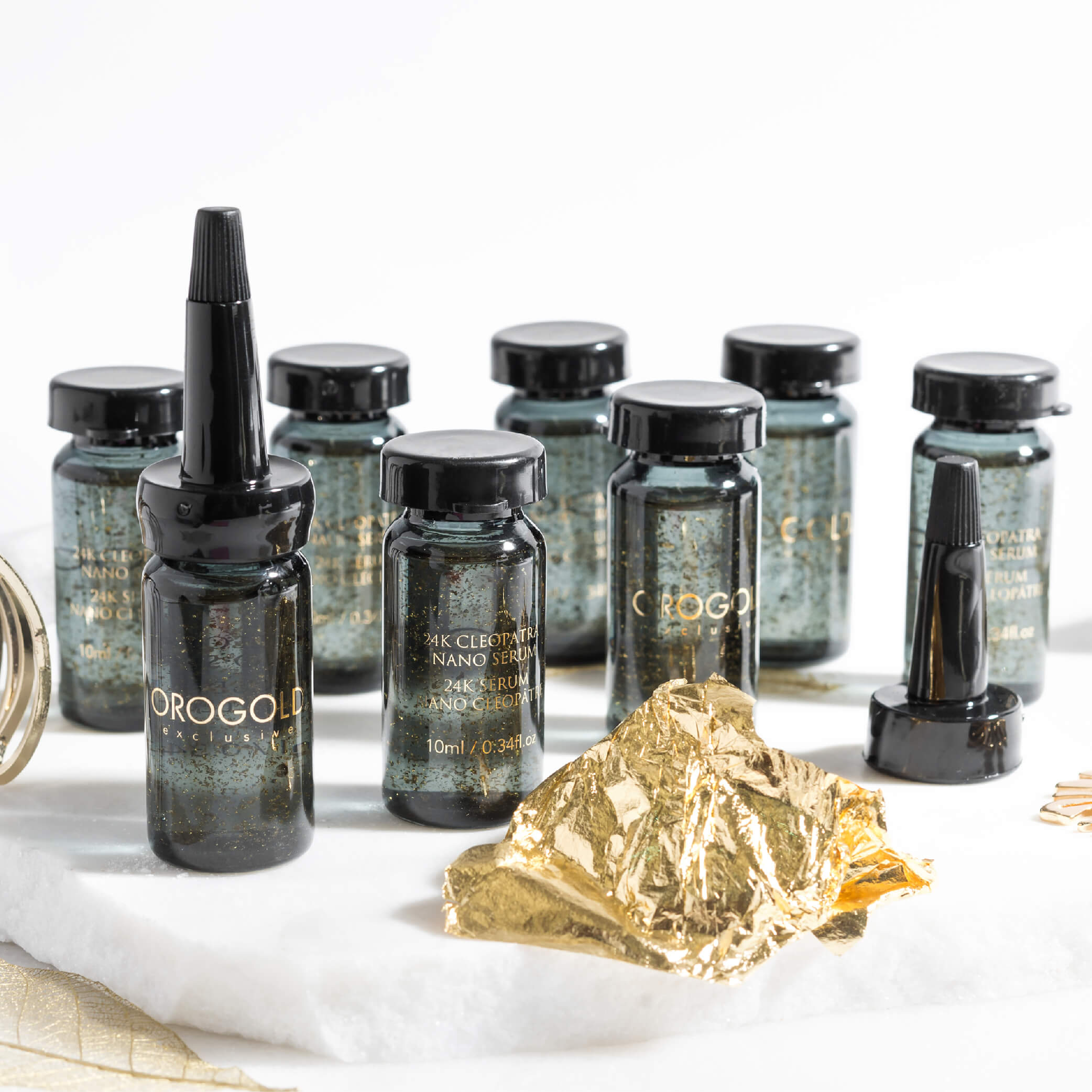 You probably enjoy a treat once in a while. Well, so does your skin!
Here at OROGOLD, we produce a number of luxury products, but if you truly want to indulge, here's what we'd recommend:
Using the potent powers of gold, the 24K Cleopatra Nano Regimen will give you the beautiful-looking skin you've been seeking. You'll feel like royalty after using this collection. 
This set consists of:
24K Cleopatra Nano Serum

24K Cleopatra Nano Silk Cream

24K Cleopatra Gold Sheets
The 24K Cleopatra Nano Regimen should be used once a month, meaning that one set will last you a while!
Commit to SPF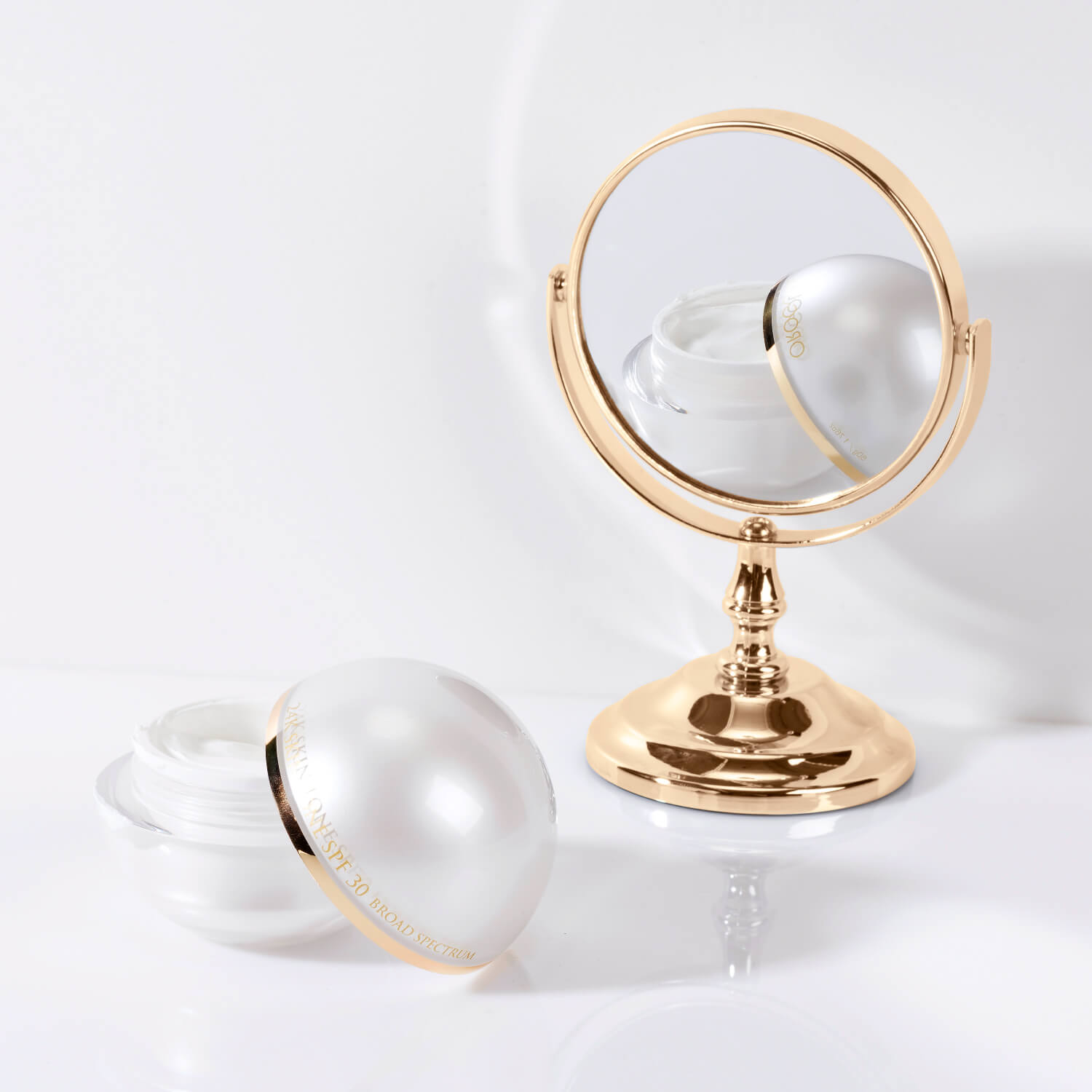 We know, it's not always easy to make a commitment. Especially when you're committing to a product that often leaves your face feeling greasy and looking ghostly.
However, it's important to acknowledge the damage that UV rays can cause to your skin. It's not a myth that they're responsible for 80% of facial aging – this really is true. The appearance of wrinkles, dark spots, sagging skin, uneven texture, not to mention skin cancer – this can all be avoided with the use of SPF.
So, one of your new year's resolutions for your skin needs to be all about sun protection. Hate wearing sunscreen? That's only because you haven't found the right one yet…
The OROGOLD 24K Skin Tone SPF 30
There are so many different sunscreen products out there, so what makes our 24K Skin Tone SPF 30 special?
To start with, it's beautifully sheer. It won't leave a white cast on your skin in the way that so many other sunscreens do. It's also lightweight. Wear it on its own or layer it under makeup – it's so versatile.
As you can tell from its name, it contains SPF 30. Unless you have super-sensitive skin, this is all you need, so long as you regularly reapply it.
And, once you check out the ingredient list, you'll realize how much you want to reapply this cream. Gold features front and center, as do vitamins A and E. You'll also find multiple botanical extracts in this blend, from green tea to aloe vera. These ingredients are why this cream feels so soothing as soon as it hits your skin.
Experiment with Multi-Masking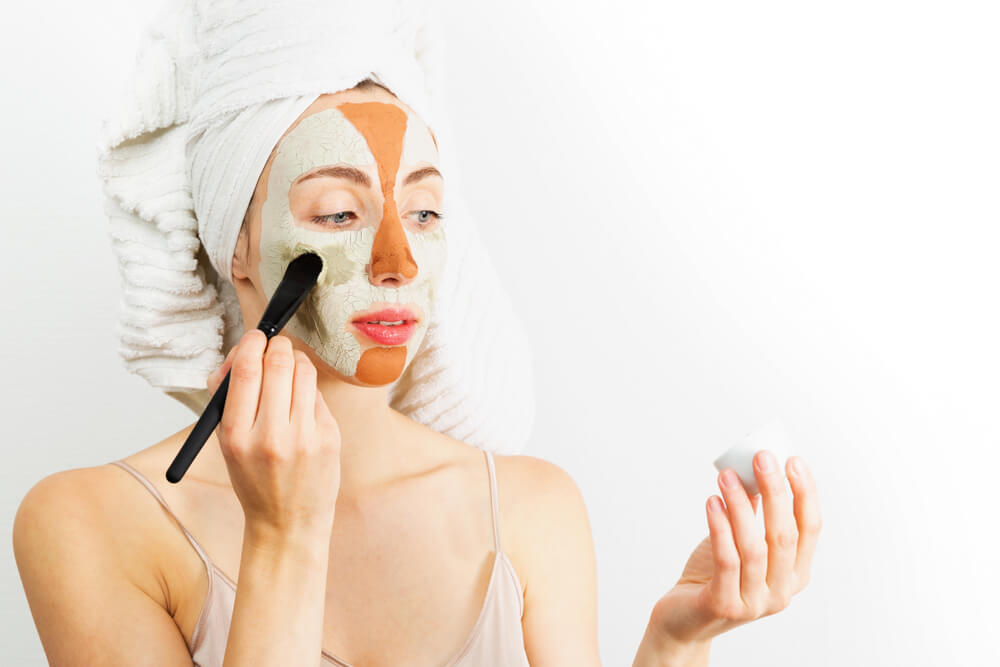 Haven't heard of the multi-masking trend yet? It's one that can be found all over Instagram – influencers with multiple face masks slathered all over their face, in true patchwork fashion.
While there's no denying that this beauty trend makes for a fun selfie op, there really is some value to it…
If you're dealing with different skin concerns on different parts of your face, then multi-masking is worth looking into.
How to Choose Face Masks for Multi-Masking
The secret to multi-masking success comes from choosing the right masks to use. Ideally, the masks that you apply should be designed to remain on the skin for similar lengths of time. This allows you to wash everything off together. Alternatively, you could always apply one, wait for the necessary amount of time and then apply the other, before washing them off together.
Most people choose to multi-mask with clay and cream masks. However, you can do this with sheet masks too – you'll just need to layer your sheet mask over whichever mask you've applied first. Keep in mind that your first mask may block some of the sheet mask's ingredients from penetrating your skin in that area.
Some of our favorite OROGOLD face masks for multi-masking are:
Pay Attention to Your Body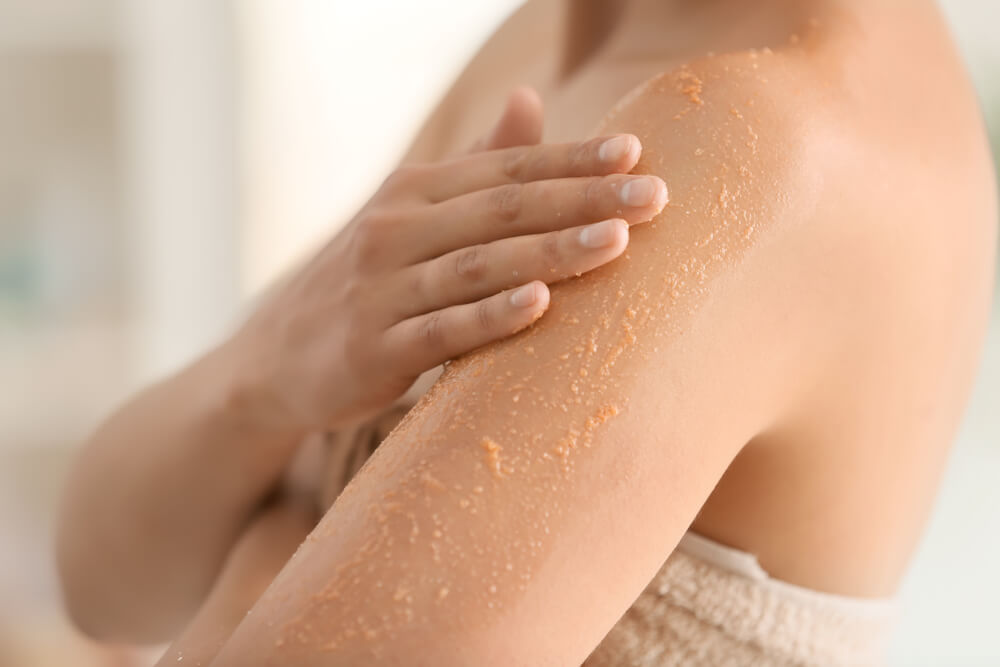 It's easy to focus all of your new year's resolutions for your skin on your face, but your body needs some attention too!
We've already talked about the neck, but now let's discuss everything else. From your stomach to your legs to your back, your body may not be on display as much as your face is, but this doesn't mean that it isn't vulnerable to all of the same issues. 
How to Care for the Skin on Your Body
For starters, you should be cleansing your body regularly, just like you do your face. Exfoliation is also important for the body – the 24K Classic Body Scrub is perfect for this.
Again, just like with your face, keeping the skin on your body hydrated is a must. However, it's worth noting that the skin on the body is thicker than that on the face. This means that all of your moisturizers designed for delicate facial skin won't be very effective when used on your body.
Instead, go for a richer and thicker formula to keep your body moisturized. The 24K Classic Body Butter is a great choice. It's filled with hydrating plant extracts, from shea butter to marigold and cucumber extract.
Focus on Your Lips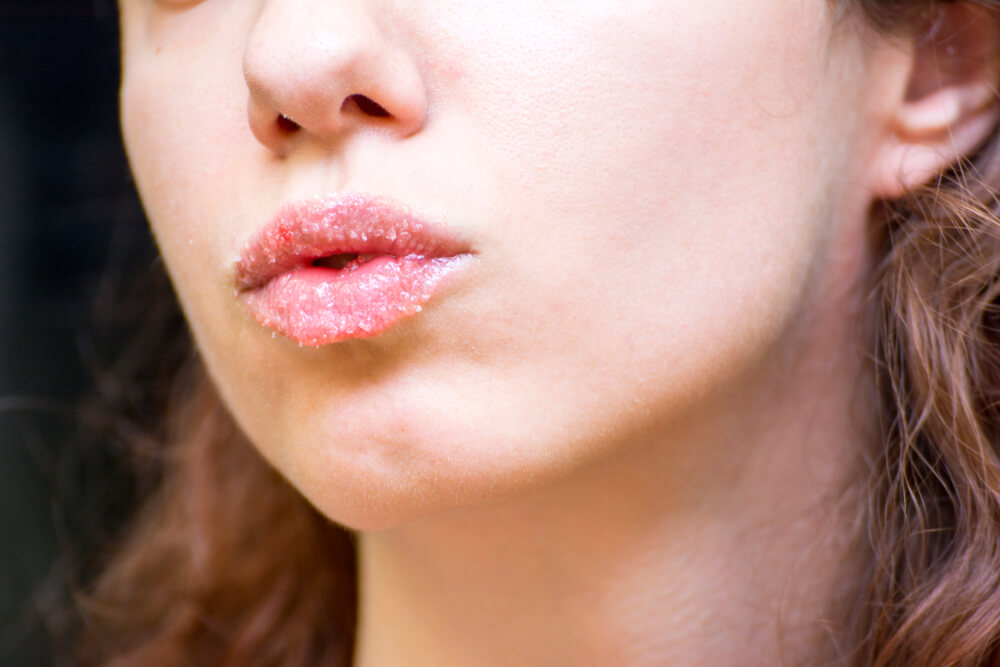 If you struggle to keep your lips kissably soft over the winter months, then make focusing on your lips one of your new year's resolutions for your skin. Just a small amount of attention will eliminate the look of dryness and flakiness while giving your skin a plump appearance that you've never seen before.
As an added bonus, any lip makeup products that you apply will also look better and last for longer.
Lip Care
So, what does lip care actually entail?
Well, it's pretty simple. To start with, OROGOLD recommends regularly exfoliating your lips. This will get rid of any dead skin cell buildup, leaving your lips looking so much smoother.
There are a few ways in which you can exfoliate your lips. The easiest is with a spare toothbrush. Alternatively, you could also whip up your own sugar-based lip scrub in your kitchen.
A good moisturizer is always a must, and this applies to your lips too. That's exactly why we created the 24K Renewal Lip Balm. This formula is a must for those who favor natural skincare ingredients. We've infused this balm with several, and they're all loved for their hydrating properties. You'll find avocado, moringa, mango, baobab, mimosa, shea, and so much more in this blend.
Summary
So, which of these new year's resolutions for your skin are you going to be attempting to stick to? Our advice? Pick them all! They'll give your skin the best possible start to the year and will keep you glowing throughout 2022.