What's in the OROGOLD 24K Deep Moisturizer?
Posted on November 30, 2022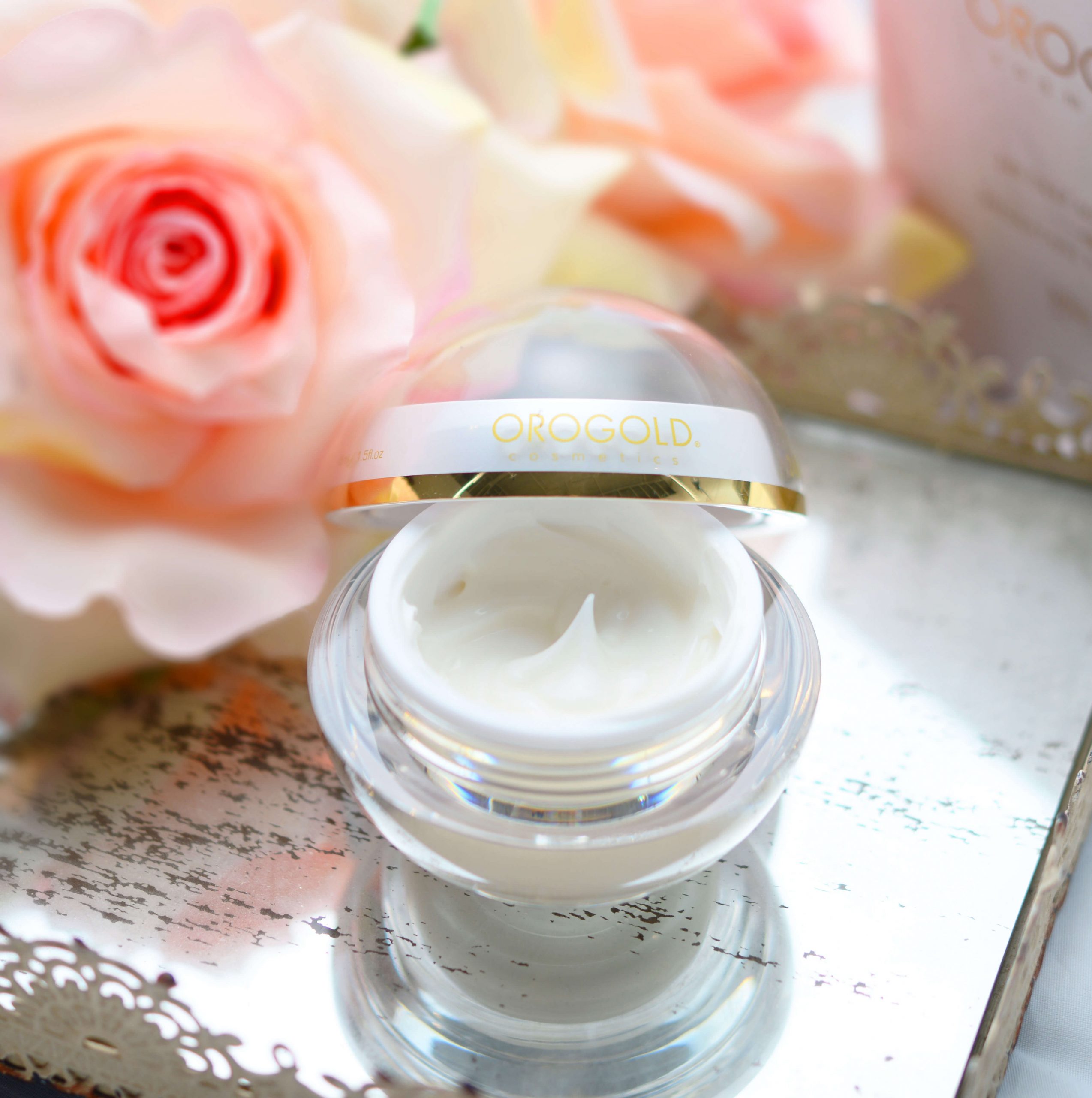 If you've been searching for a new face cream, then it's only natural for the OROGOLD 24K Deep Moisturizer to catch your eye. Not only does this exquisite formula feel like satin when applied, but its ability to tackle a variety of different visible skin concerns is a huge draw.
Of course, when shopping for any new skincare product, it's important to take a look at the ingredients that have been used to create that product. This can tell you so much about how a product works.
When it comes to the OROGOLD 24K Deep Moisturizer, OROGOLD has done the hard work for you. Read on to learn more about the curated selection of ingredients incorporated into this lush cream, along with tips on how to incorporate the moisturizer into your routine.
Shea Butter
When it comes to natural ingredients that smooth and soften the feel of the skin, shea butter is king. It soothes the feeling of inflammation, reduces the appearance of skin damage, and deeply moisturizes the skin, thanks to its rich profile of fatty acids.
Shea butter is also loaded with numerous vitamins and antioxidants. These are capable of minimizing the visibility of fine lines and wrinkles while also fading the look of dark spots.
It's truly a multi-tasking ingredient. What makes shea butter even better is the fact that it's suitable for all skin types. It doesn't clog pores, doesn't dry out the skin, and doesn't cause allergies or irritation.
This is why we chose shea butter to form the base of our OROGOLD 24K Deep Moisturizer. If you'd like to treat your body to the wonders of shea butter too, check out our 24K Classic Body Butter. A much thicker formula than the 24K Deep Moisturizer, this velvety body butter will soften, tone, and condition the look of your body.
Gold
Gold can be found in each and every OROGOLD product, and the 24K Deep Moisturizer is no exception. Many people aren't familiar with the use of gold in cosmetics, but it's nothing new. The precious metal has been used for beautifying purposes for centuries, and for good reason.
Not only does the 24K gold infused into the OROGOLD 24K Deep Moisturizer help to lessen the appearance of fine lines and wrinkles, but it gives the complexion a tighter and brighter finish too. Gold adds a radiant glow to the skin, as do all OROGOLD skincare formulas.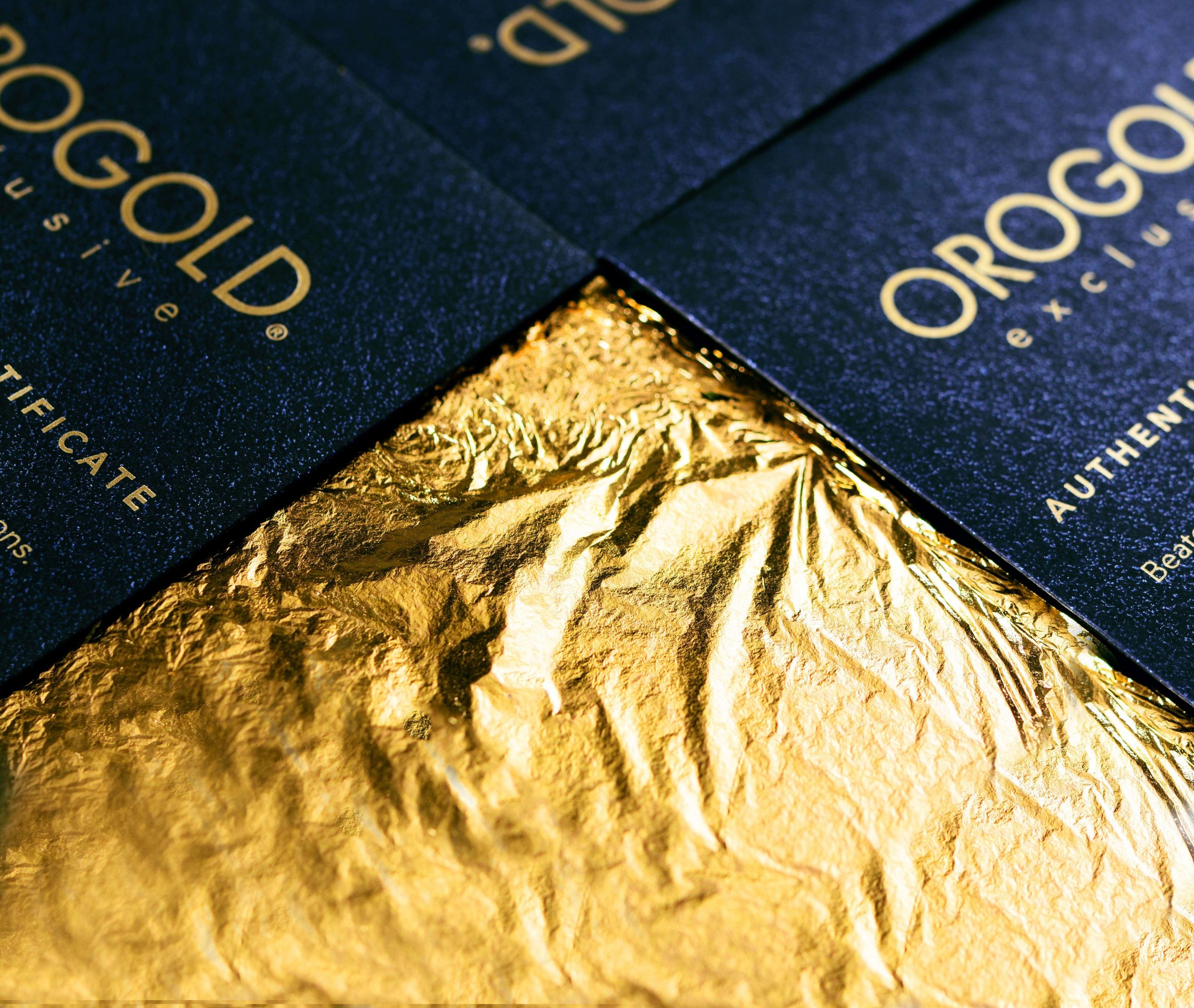 Vitamin C
Vitamin C is one of the most important ingredients to have in your daily skincare routine. In fact, here at OROGOLD, we have an entire collection dedicated to the wonder that is vitamin C. That said, it's such a vital ingredient that you'll find it in other OROGOLD products too, such as the 24K Deep Moisturizer.
In the OROGOLD 24K Deep Moisturizer, we've made use of vitamin C in its purest form. Ascorbic acid can produce some dramatic changes in the complexion – it really does pack a punch. Not only will it brighten the look of discoloration and an uneven skin tone, but it will also help to diminish the appearance of skin aging. This means an appearance with fewer lines and a tighter finish.
Vitamin E
Vitamin E pairs beautifully with vitamin C, which is why it was a must for the OROGOLD 24K Deep Moisturizer. We've even added two forms of vitamin C into this blend; tocopherol and tocopheryl acetate.
Together, they help to moisturize the skin intensely. They leave the skin feeling soft and supple while evening out and balancing its appearance. Vitamin E is also fantastic at soothing the feel of the skin. If you often deal with inflammation or irritation, vitamin E will have your skin feeling calm, relaxed, and refreshed.
Beta Glucan
If you've never heard of beta glucan before, it's time to get familiar with it. It's a type of soluble fiber that's naturally found in the cell walls of certain foods, such as barley, oats, algae, and fungi.
What does it do for your skin? For starters, it has intense hydrating capabilities. As a humectant, it binds water to the skin to leave the complexion looking full, plump, and dewy. Many experts believe it to be even more effective at hydrating the skin than hyaluronic acid.
Beta glucan can also clarify the look of the skin while reducing the visibility of wrinkles. It helps with the appearance of dark spots too, especially those caused by sun damage.
Chamomile Extract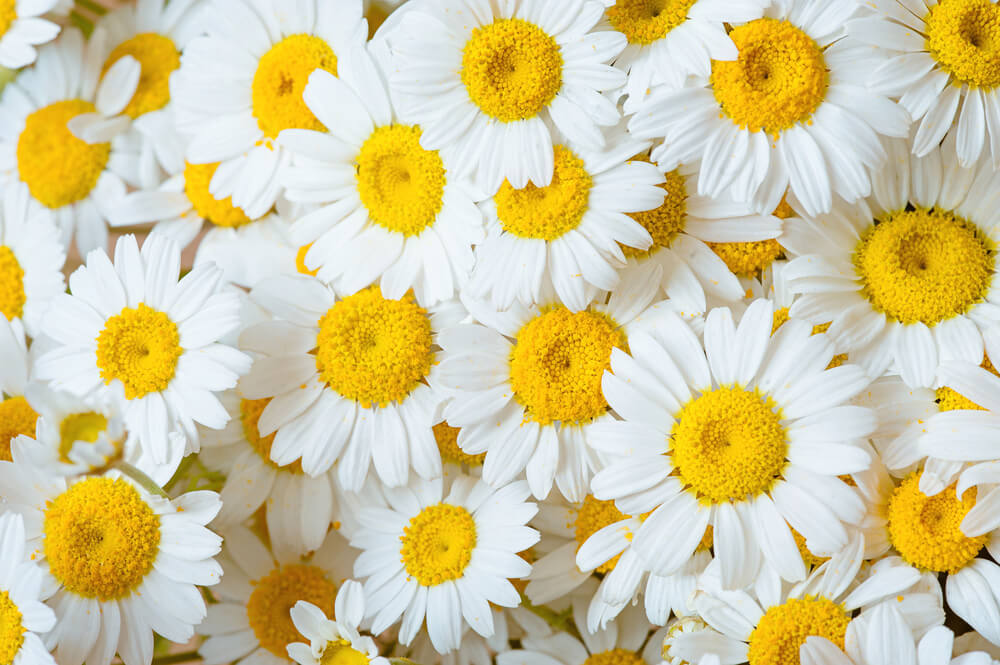 You're probably familiar with how people take chamomile tea to help them relax. Well, when used topically, chamomile also soothes and relaxes the feel of the skin too.
Since we wanted the OROGOLD 24K Deep Moisturizer to leave the skin feeling calm and restored, chamomile extract was a must.
White Tea Leaf Extract
Green tea is commonly used in skincare products. In fact, you'll find green tea extract in many OROGOLD products too, such as the 24K Nano Night Recovery. However, we decided to use white tea extract instead for the OROGOLD 24K Deep Moisturizer.
Why? Because white tea actually contains even more antioxidants than green tea. They both still have the same effects when it comes to reducing the look of sun damage, but the antioxidants in white tea help to keep the skin moisturized too.
Gotu Kola Extract
Also known as Centella Asiatica, gotu kola is a plant that offers a vast array of health benefits when consumed. However, use it topically and your skin will reap its rewards instead.
This botanical is rich in triterpene saponins. This enables it to help in a big way when it comes to diminishing the appearance of skin aging. It's a great ingredient for tightening the complexion, countering that sagging look that mature skin sometimes takes on.
Glycerin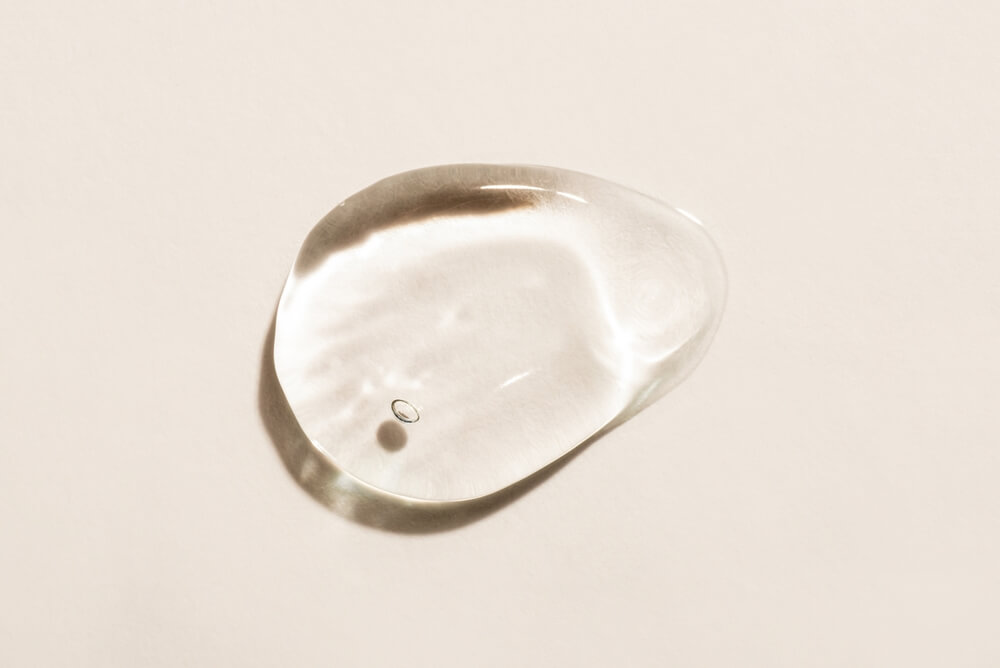 We've already mentioned one of the humectants in the 24K Deep Moisturizer (beta glucan), but here's another; glycerin. When it comes to the moisture-binding properties of humectants, nothing quite beats the power of glycerin. It's considered to be the most effective humectant out there, which is why you'll see it in so many skincare products.
And the OROGOLD 24K Deep Moisturizer is no exception. Sure, our formula contains several cutting-edge ingredients that you won't see elsewhere, but we love the classics too, especially when they work as well as glycerin does!
What Do Reviews Say About the OROGOLD 24K Deep Moisturizer?
Now that you know more about the ingredients used in the OROGOLD 24K Deep Moisturizer, it's time to take a look at what others think of this face cream.
People love how it keeps their skin moisturized throughout the day. Most people use it as a day cream, but several use it in the evenings too.
Online reviews also rave about how this cream keeps the visibility of wrinkles at bay. It gives the skin a much smoother-looking texture, which ultimately makes a person look significantly younger.
Adding the OROGOLD 24K Deep Moisturizer to Your Skincare Routine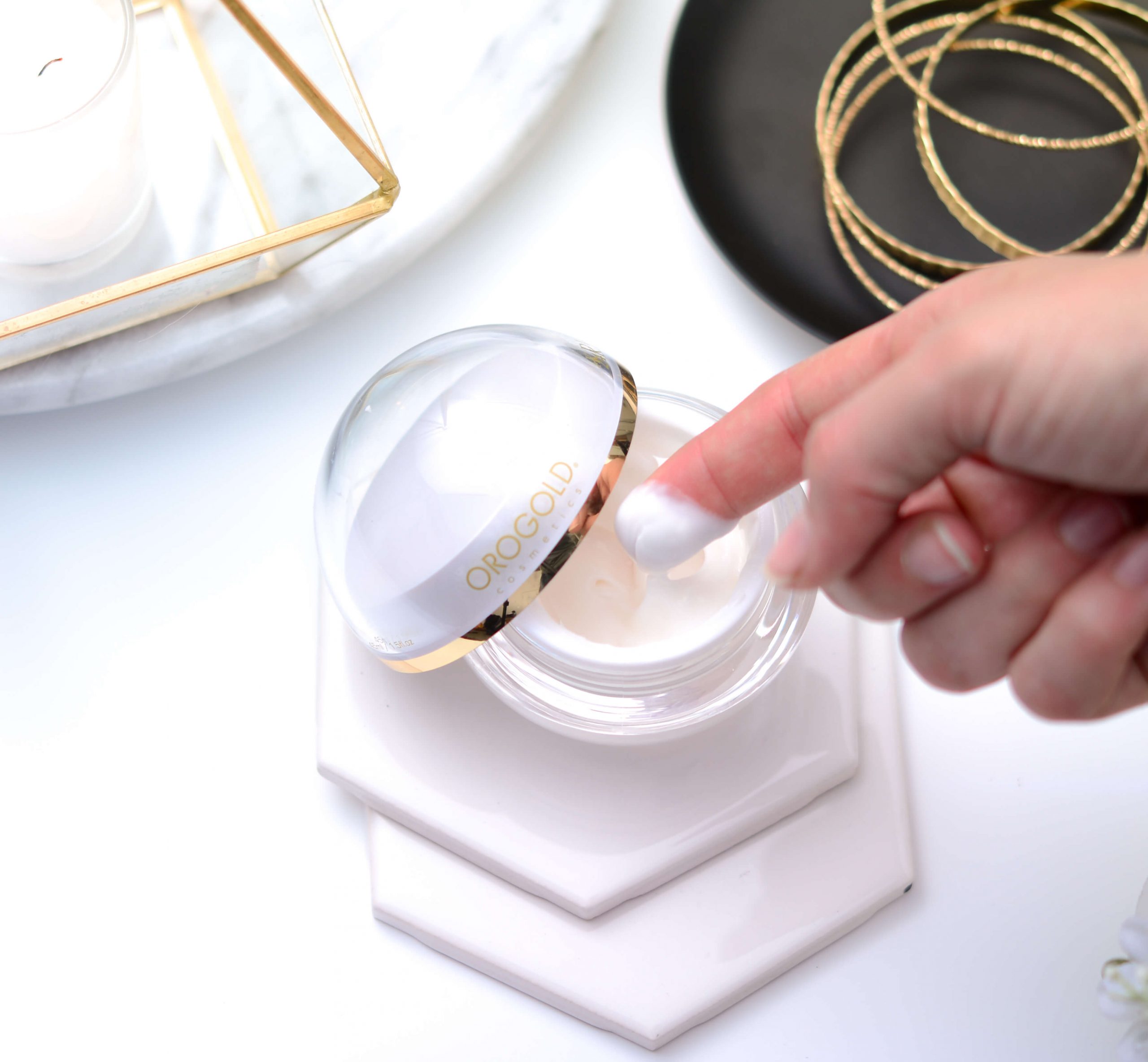 Now that you know what's in it, as well as what other people have to say about it, it's time to talk about how to maximize the results offered by the OROGOLD 24K Deep Moisturizer.
If you want a moisturizer to work in the best way possible, then this means applying it to skin that is clean. After all, if a moisturizer is blocked by dirt, dead skin cells, sebum, pollutants, and other impurities, then it won't be able to penetrate into your skin to work its magic, no matter how good its ingredients may be.
For a refreshing cleanse that leaves your skin feeling soft and bright, turn to the 24K Mousse Cleanser. It lathers up beautifully to provide a satisfying cleanse, yet contains a number of hydrating ingredients to add a dewy glow to your cleansed face. Follow up with the 24K Purifying Toner to double up on hydration once again.
Now that your skin is clean, you can either apply a serum or two, or move straight on to the OROGOLD 24K Deep Moisturizer. Either way, apply your moisturizer while your skin is still damp. This will enable it to seal in the extra moisture that's on your skin, making it so much more effective.
Other Moisturizers From OROGOLD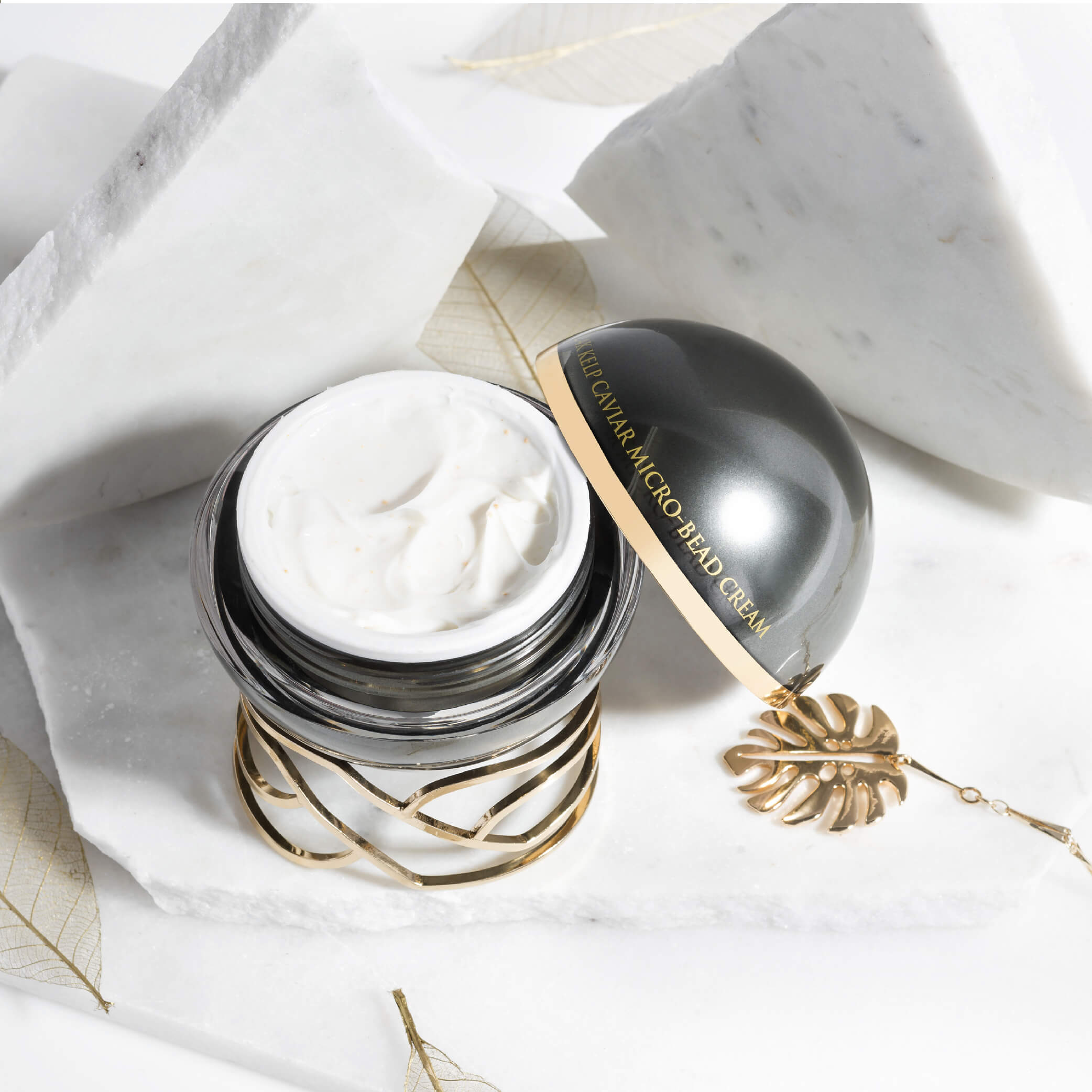 Wondering what other moisturizers you'll find at OROGOLD?
We have a formula available for just about every visible skin concern out there, such as:
Summary
Here at OROGOLD, we've created a wide variety of moisturizers. We believe in using different ingredients and formulas to tackle specific visible skin concerns, rather than going with a one-size-fits-all approach.
So, if you've been looking for a face cream that'll moisturize and hydrate your skin while leaving it looking firmer, brighter, and wrinkle-free, then the OROGOLD 24K Deep Moisturizer is the one to go for.
Click here to browse more popular gold-infused skincare products from OROGOLD.