7 Tips for Creating the Perfect Winter Skincare Routine
Posted on December 15, 2022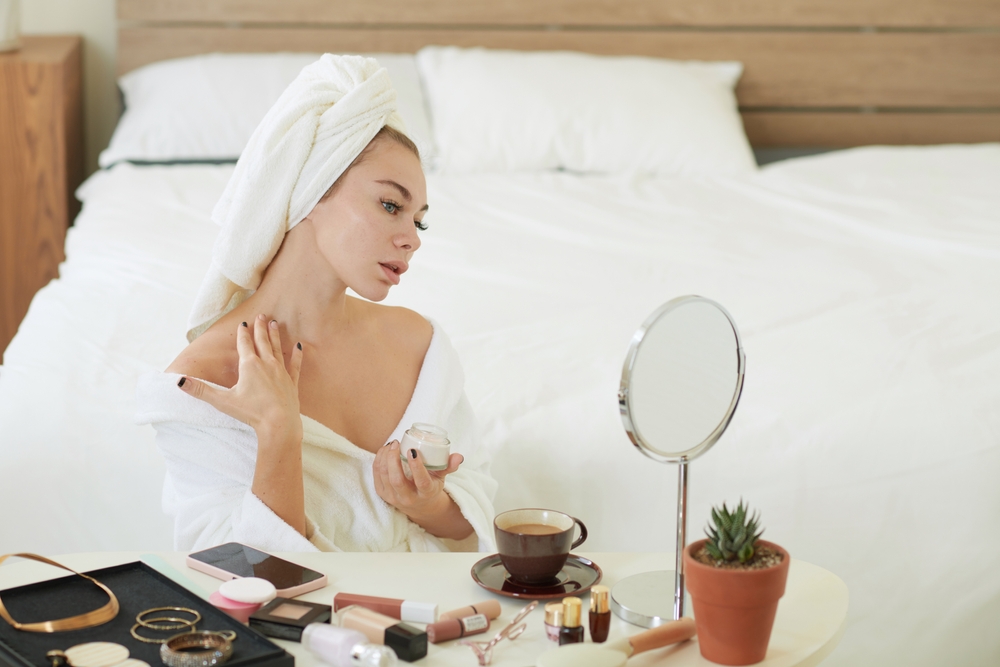 Your skin's needs change with the seasons, meaning that your skincare routine needs to keep up with this.
Don't worry, this doesn't mean that you need to completely overhaul your beauty regimen four times a year. Instead, make a few small seasonal tweaks as the year progresses and your skin will thank you for it.
With that said, OROGOLD is here to help your skin look and feel its best now that the colder months have arrived. So, here are seven tips to follow to ensure that your winter skincare routine is as comprehensive as it needs to be.
1. Switch to a Moisturizing Cleanser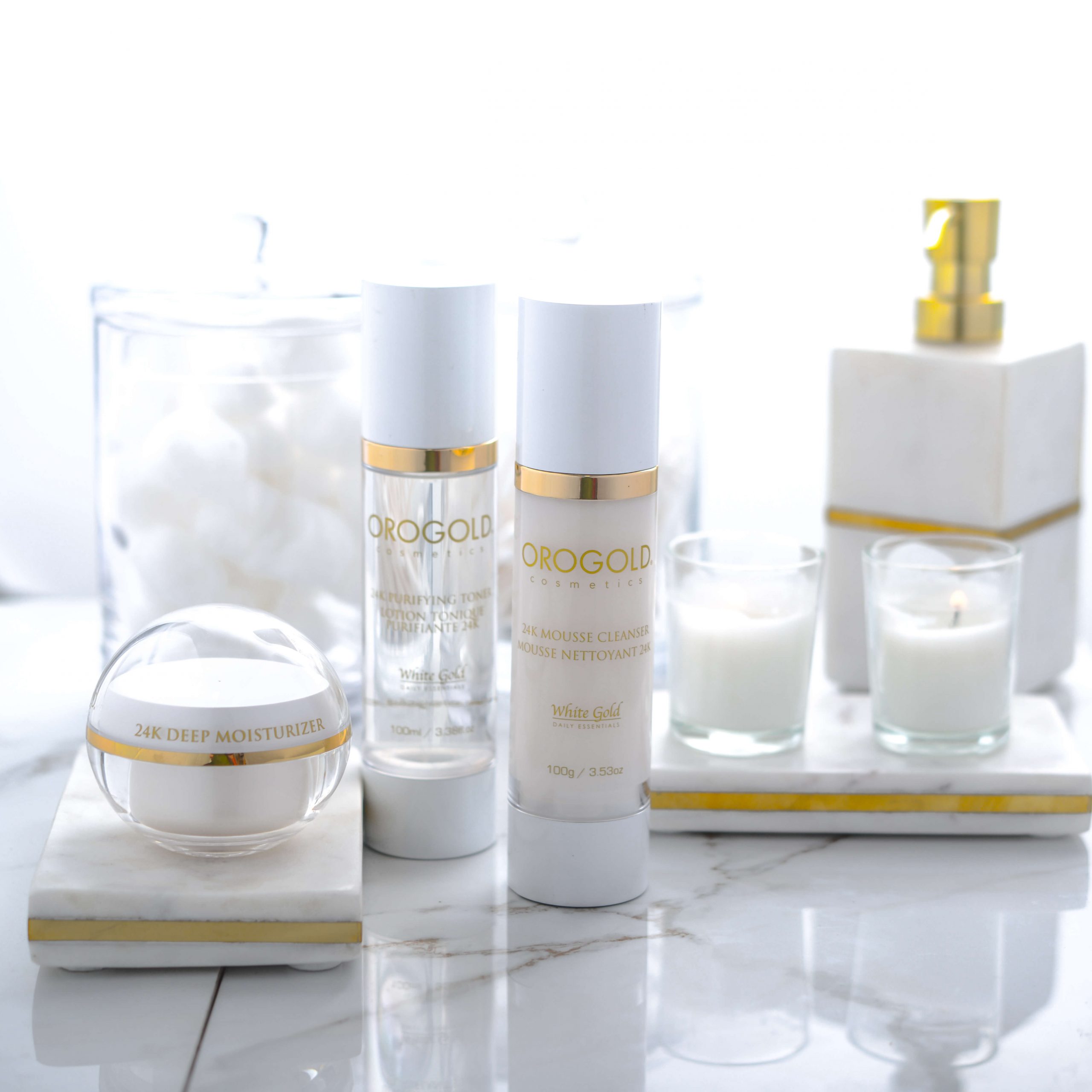 Some cleansers do nothing more than cleanse, whereas others moisturize the skin too. Since the skin tends to lack moisture during the colder months, a moisturizing cleanser can go a long way in restoring that soft and supple glow you were sporting during the summer season.
How can you tell if a cleanser is moisturizing?
It's easy – take a look at its ingredient list. Some of the ingredients that you want to be seeing include humectants, such as glycerin, and plant oils. In fact, when it comes to plant oils, the more the better in your winter skincare routine!
One cleanser that more than meets the mark is the OROGOLD 24K Mousse Cleanser. While it's true that some mousse cleansers can feel quite drying, this one is the opposite. We've loaded it with a long list of moisturizing ingredients. From argan oil to shea butter to moringa seed oil, this cleanser will leave your skin feeling soft and supple, rather than dry and tight. Perfect for the winter months!
Speaking of cleansing…
Whether you do it at the sink or in the shower, make sure that the water you use on your face is cool to lukewarm in temperature. Hot water strips the skin of its natural oils, which it needs in the winter to keep itself moisturized. While lukewarm water may not feel as satisfying, especially in the winter, your skin will feel much happier post-cleanse!
2. Use a Hydrating Toner After Cleansing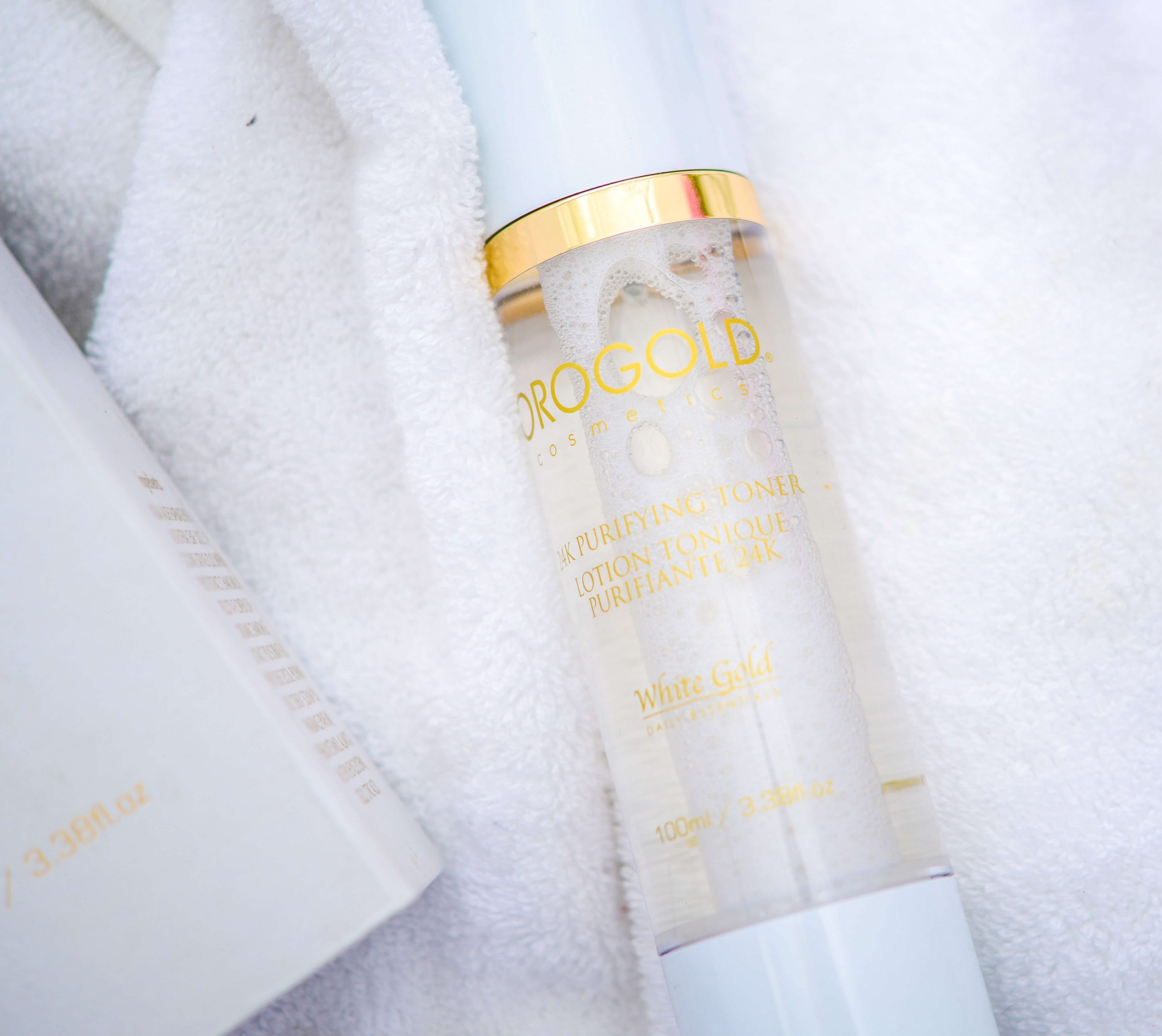 While it's true that not everybody needs a toner, it's also true that the visible results produced by a hydrating toner, especially during the winter months, can't be ignored.
Most toners serve two functions. They tidy the complexion up after cleansing, removing any impurities that your cleanser may have missed. At the same time, they also prep the skin for the next steps of your skincare routine, leaving it feeling balanced and receptive.
However, some toners also serve as an extra layer of hydration, and these are the formulas that you want to add into your winter skincare routine.
The OROGOLD 24K Purifying Toner would be the perfect example. Aloe vera leaf juice and cucumber fruit extract both feature at the top of this toner's ingredient list. Both of these botanicals are revered for how they hydrate the skin. They're also brimming with vitamins, minerals, and antioxidants that will help to clarify and brighten your complexion. Chances are that your skin would really benefit from this in the winter months!
It's also worth mentioning that the OROGOLD toner is alcohol-free. This is key when it comes to a good toner. While alcohol can be extremely drying no matter the time of year, its effects are even more detrimental when your skin is already feeling drier than usual because of winter weather.
3. Layer in Some Hydrating Serums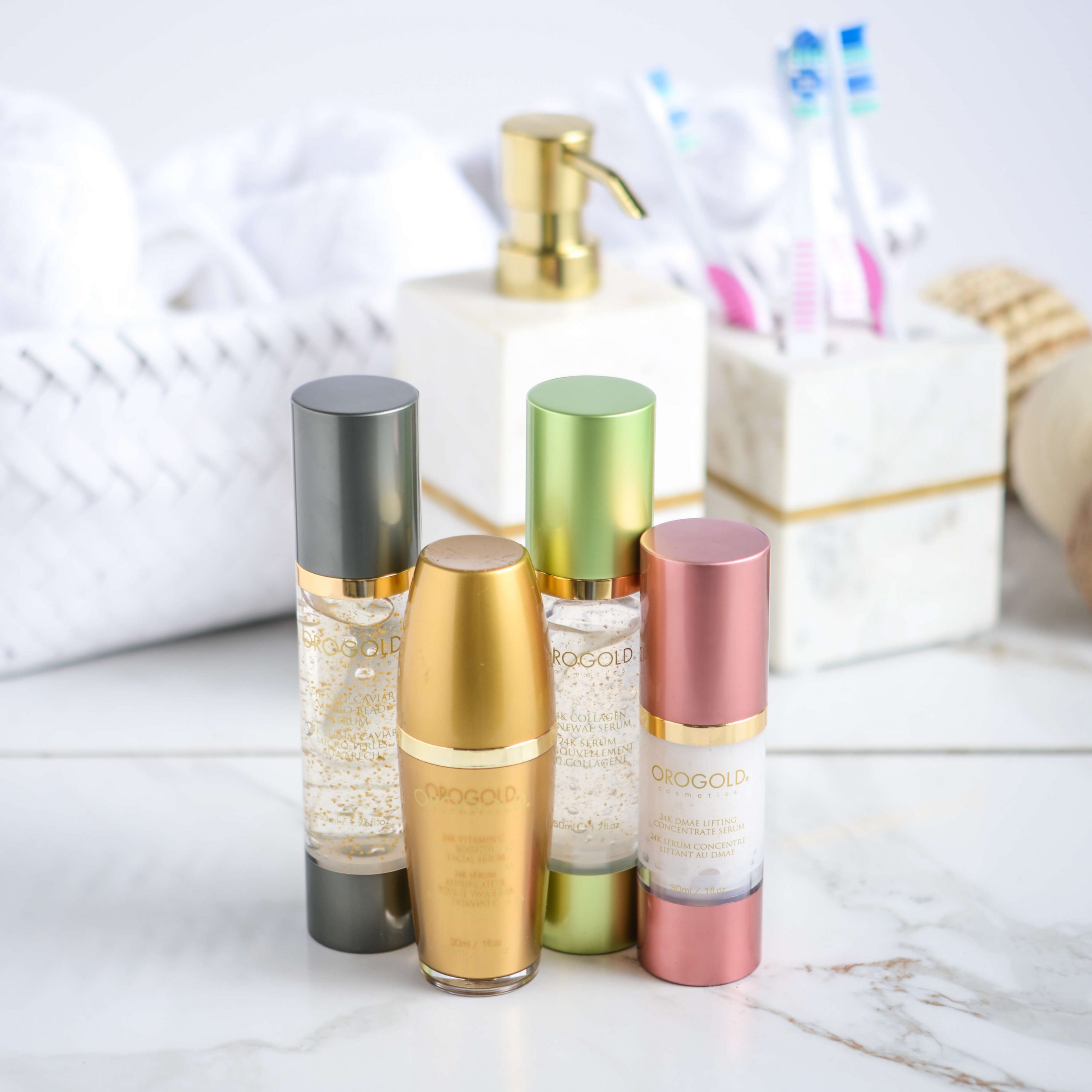 An effective winter skincare routine consists of multiple layers. This ensures that your skin receives the hydration and nutrients that it craves, while also locking in moisture at the same time.
While you could choose to move directly from a toner to a moisturizer, layering in some hydrating serums would be extremely beneficial.
Look for serum formulas that not only hydrate the skin but also tackle any visible skin concerns you may be dealing with too.
For example, if you've been battling the appearance of fine lines and wrinkles, then look for a hydrating serum that also offers up ingredients that reduce the appearance of aging. The 24K Kelp Caviar Micro Bead Serum does exactly that. Containing green tea leaf extract, acetyl hexapeptide-8, kelp extract, and vitamins, this hydrating blend will leave your skin looking smoother and younger.
Alternatively, if your biggest winter skin concern is dryness and flaky skin, turn to a moisturizing serum, like the 24K Rejuvenating Skin Serum. This serum is on the thicker side because it's packed with beautifying botanical oils. From hemp seed oil and wheat germ oil to vitamins A, C, and E, this serum is ideal for softening the complexion and restoring its natural radiance.
4. Apply Rich Moisturizers to Damp Skin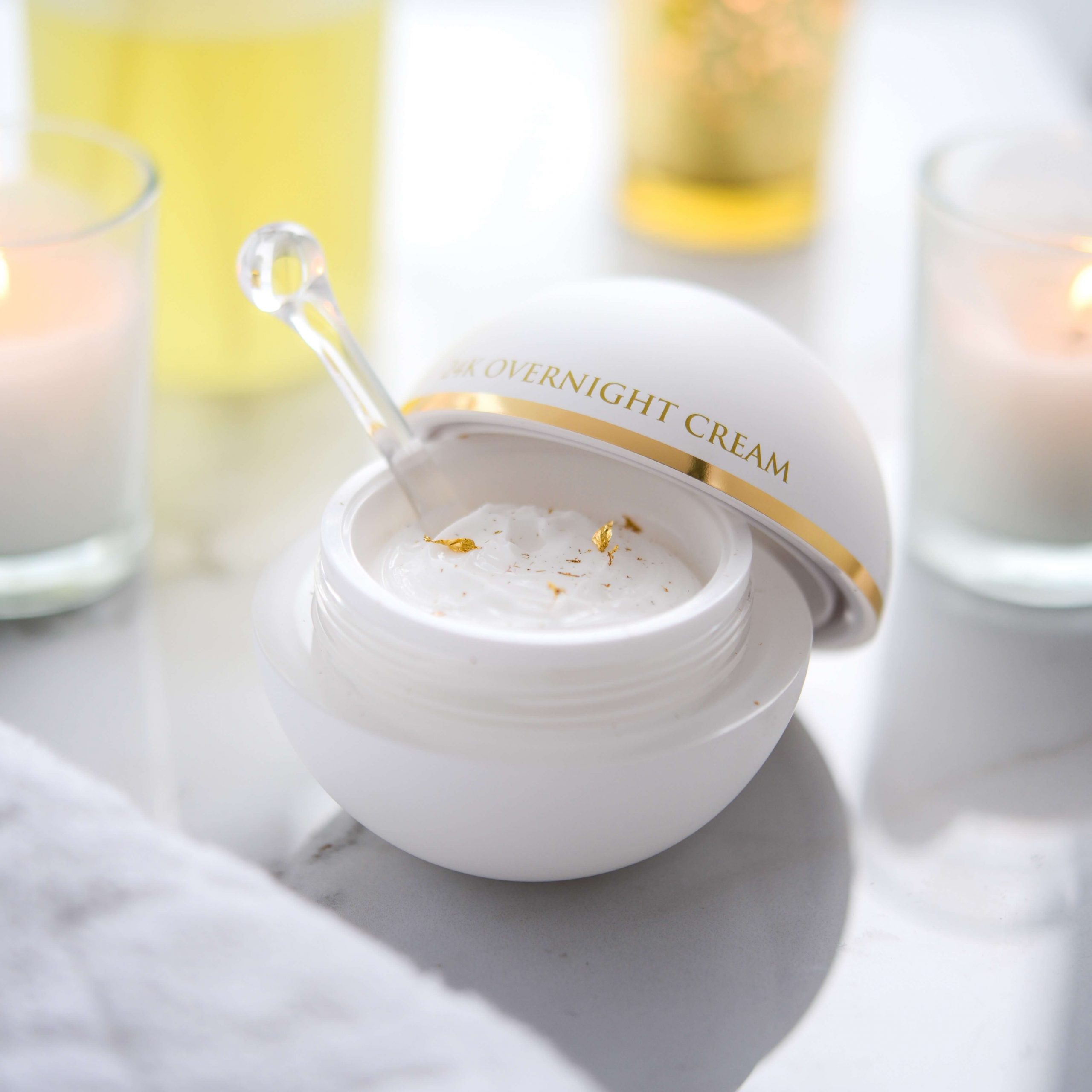 Moisturizers usually form the final step in a winter skincare routine. As we already mentioned, the skin lacks moisture in the winter months, making this step non-negotiable.
While your skin will likely welcome any sort of moisturizer when it's feeling parched, look for rich and thick blends that will ensure improved moisture retention. This is particularly important at night, since this is when your skin needs moisture the most.
For this, we'd recommend the 24K Overnight Cream. It's richly indulgent, with a velvety blend of shea butter, sweet almond oil, jojoba oil, and green tea extract. We've also added in several vitamins and antioxidants to ensure that you wake up with a bright and vibrant complexion.
If you don't like wearing thick creams during the day, then look for a rich formula that's lightweight in nature. And yes, these creams really do exist! The 24K Ultra Day Moisturizer is proof of that.
This OROGOLD formula contains a selection of highly moisturizing oils, yet we've chosen ones that don't weigh the skin down. We've also added in peptides and sodium hyaluronate, to give your skin a lighter form of moisture and hydration too.
One pro tip to remember when applying moisturizers in your winter skincare routine:
Whenever possible, always apply your moisturizer to damp skin. This way, when your moisturizer forms its seal over the surface of your skin, it traps in all of the extra water molecules that were sitting on your damp skin. Instead of allowing them to evaporate away into the dry winter air, you'll be pushing them deep down into your thirsty skin cells.
5. Consider Cutting Back on Exfoliation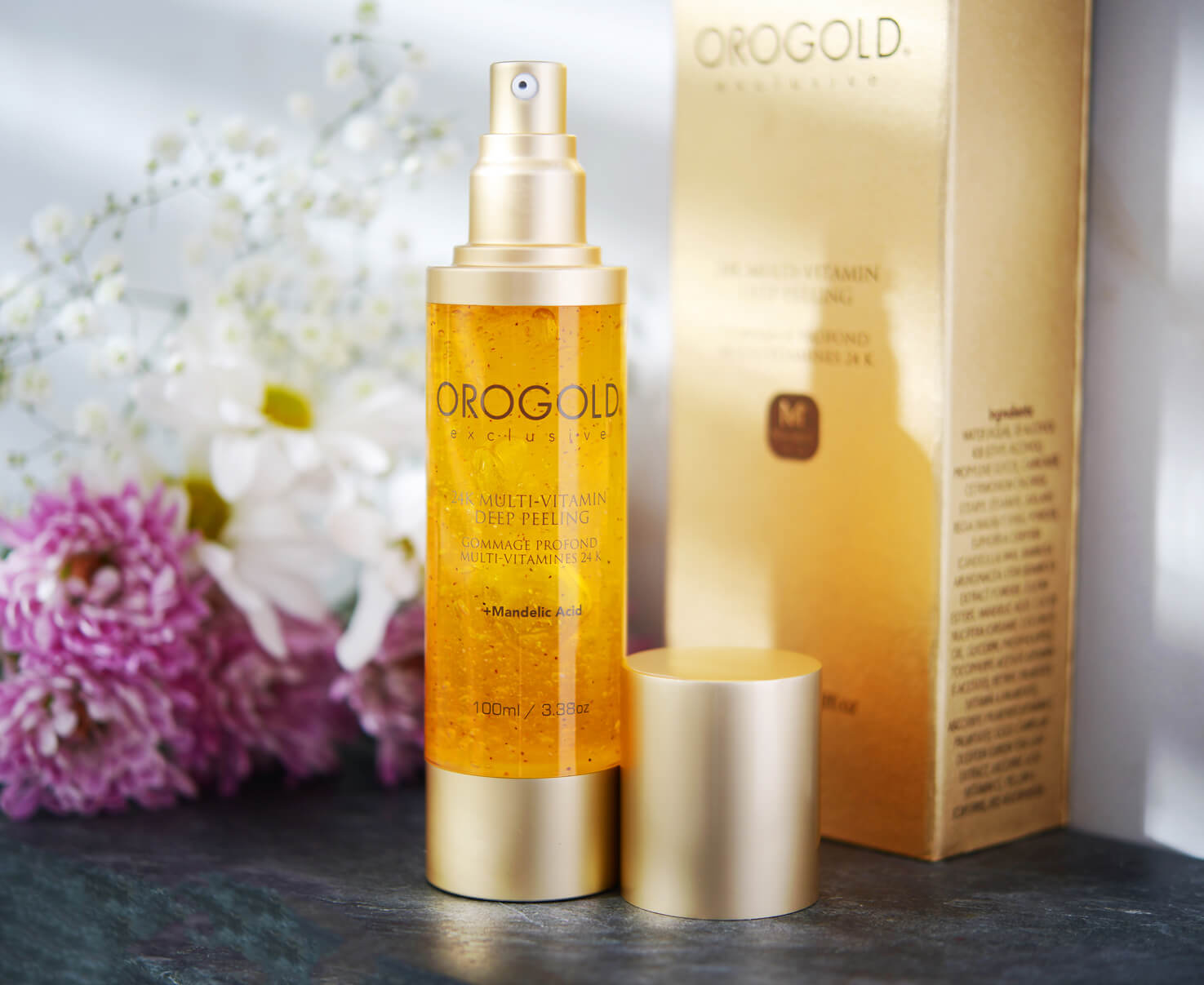 We get it – when your skin is looking rough and flaky because of the drying winter air, it can be tempting to exfoliate those flakes away, even if you've already reached your exfoliation quota for the week.
However, winter is the wrong time of year to be ramping up your exfoliation game. Those dead skin cells that exfoliants remove serve as an important barrier that protects your skin from the bitterly cold environment around it.
Sure, it's important to slough these dead cells off regularly, no matter the time of year. But, if your skin is feeling a little sensitive and vulnerable now that winter has rolled in, you may want to cut back on how often you exfoliate. Once a week is usually sufficient for most skin types.
It's also important to make sure that your exfoliant is suitable for a winter skincare routine. Harsh acids or overly abrasive scrubs simply won't cut it – you'll only end up leaving your skin feeling overly sensitive.
Instead, consider the OROGOLD 24K Multi-Vitamin Deep Peeling + Mandelic Acid. Thanks to how it combines the gentle physical exfoliating effects of bamboo stem powder with the mild alpha hydroxy acid nature of mandelic acid, it's absolutely perfect for the winter. This peel brings the worlds of physical and chemical exfoliation together in a way that really benefits the complexion.
6. Make the Most of Leave-On Masks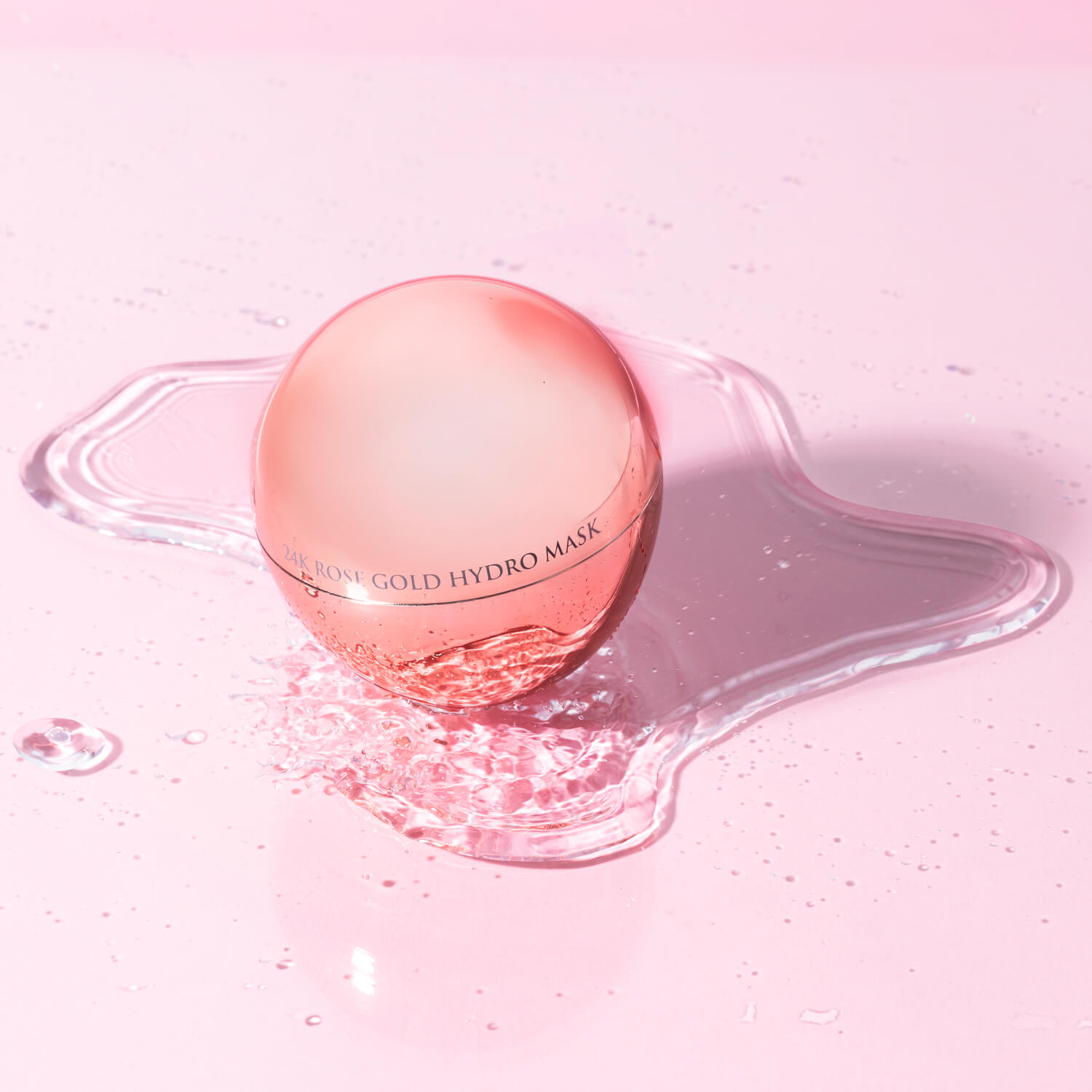 Masks aren't just a fun addition to your routine whenever you remember. Instead, they serve a very important purpose.
What that purpose is depends on the type of mask that you use. Some are designed to reduce the appearance of dark spots and discoloration. Others ease the visible signs of skin aging. And some, particularly leave-on masks, focus on hydrating and deeply moisturizing the skin.
All face masks contain a concentrated blend of ingredients. This is why they're only used once a week. However, since leave-on masks remain on the skin for longer than most other types of face masks, this gives them the extra time that they need to really transform your complexion.
Here at OROGOLD, we have two leave-on masks that are perfect for a winter skincare routine. The first is the 24K Nano Hydra Silk Mask. This premium skincare formula boosts the skin's radiance and glow. Filled with plant extracts that not only plump and soften, but also brighten and tighten, the look of the skin, this mask is the perfect weekly winter treat if your skin has been looking dry and creased.
Alternatively, feast your eyes on the gorgeous 24K Rose Gold Hydro Mask. This is another formula that works to increase skin moisture levels. However, this time, it makes use of rose hip extract, vitamins, and peptides. It's ideal if you've noticed that the winter weather has dulled your complexion.
7. Don't Get Complacent About Sun Protection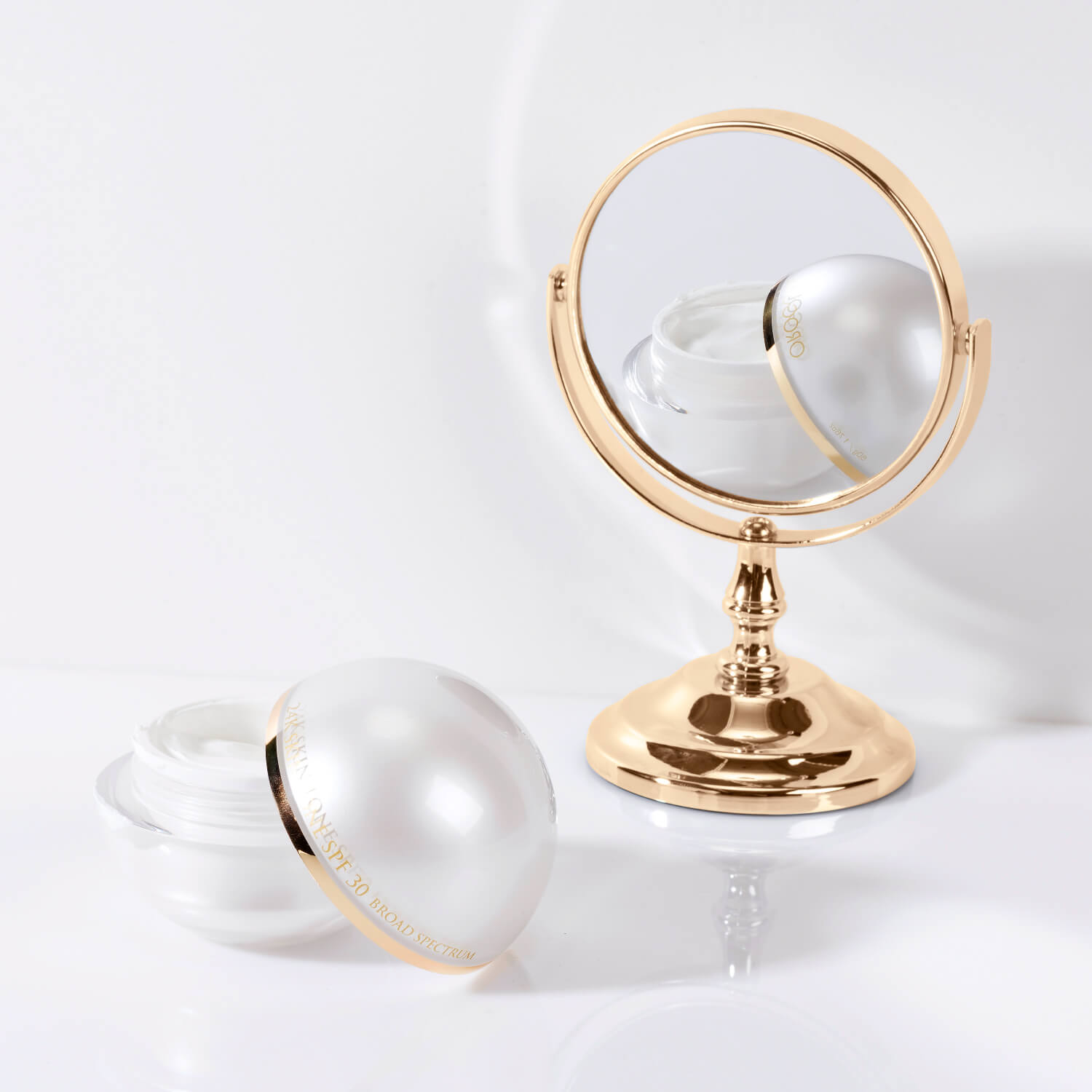 Although you may not see the sun as much during the winter months, its UV rays are still wreaking their damage on your skin. Sure, you may be spending more time indoors now, but each time you step outside, those UV rays will be contributing to everything from dark spots to wrinkles.
It's easy to get complacent about sun protection in the winter months. However, keeping your skin protected with some SPF is still vital if you want to keep your complexion smooth, even, and wrinkle-free for as long as possible.
That said, there's no denying that having to remember to apply SPF each time you step outside can be a hassle. Life is much easier when the moisturizer that you slather onto your face each morning already contains SPF, which is why we created the OROGOLD 24K Skin Tone SPF 30.
A two-in-one moisturizer and sunscreen formula, this cream not only moisturizes and hydrates the skin, but also shields it from UV rays. Just like our other premium OROGOLD formulas, this one contains vitamins, botanical extracts, and 24K gold, along with its UV-filtering agents.
Use it instead of your moisturizer on days when you know you'll be spending some time outdoors and your future self will thank you.
Creating the Perfect Winter Skincare Routine
If you already have a solid skincare routine, then adapting this to suit the winter months is pretty simple. Focus on ensuring that all of the products in your winter skincare routine moisturize and hydrate your skin, while protecting your complexion from the weather and other environmental stressors. Follow these tips and you'll be able to keep your summer glow throughout the colder season!
Treat your skin to more exquisite formulas this winter by shopping OROGOLD's bestsellers.