Which OROGOLD Eye Serum Would Be Best For You?
Posted on August 30, 2022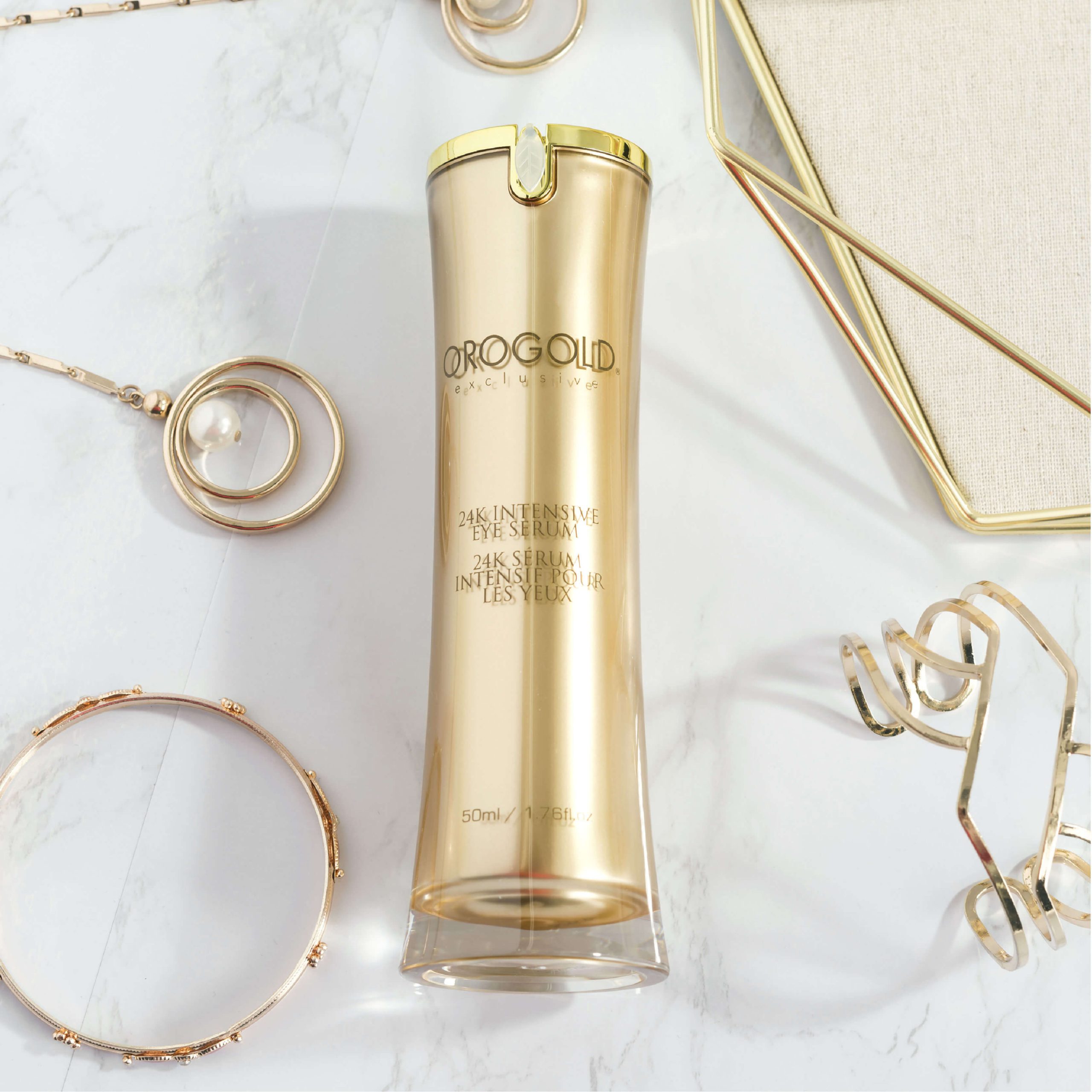 Want to add an eye serum to your skincare routine but don't know where to begin?
First of all, good choice – an eye serum, especially an OROGOLD eye serum, is a great way to give the delicate skin around your eyes a little extra TLC. The skin here is thinner and more fragile than the skin on the rest of the face, which leaves it more susceptible to damage.
Whether you have specific visible concerns around your eyes that you want to deal with or you simply want to maintain your youthful appearance for as long as possible, an OROGOLD eye serum is the way to go.
So, how do you know which OROGOLD eye serum would be best for you? It's easy – simply ask yourself the following questions:
Do You Have Fine Lines Around Your Eyes?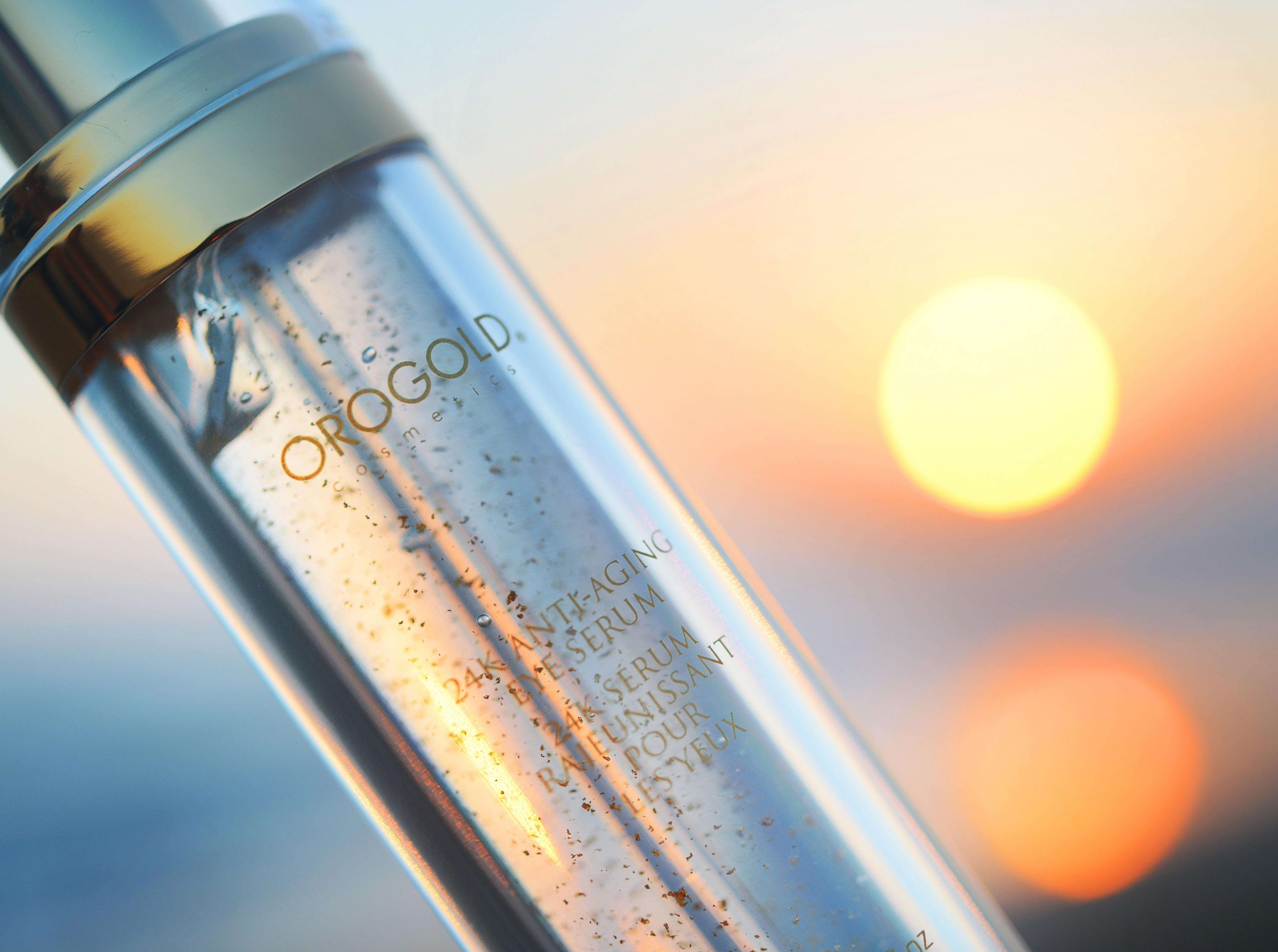 If fine lines or crow's feet have started to develop around your eyes, then you need an OROGOLD eye serum that's capable of diminishing those visible signs of aging.
For this, we'd recommend the 24K Anti-Aging Eye Serum. It contains a number of ingredients geared towards minimizing the appearance of skin aging, and this includes smoothing away the visibility of fine lines and wrinkles.
There are a few key ingredients in this serum worth mentioning. The first are peptides. These help to give the skin a firmer and smoother appearance when used in the long run, while boosting skin hydration at the same time. We've included two different peptides in this OROGOLD eye serum to enable you to really maximize on benefits.
This serum also contains a number of antioxidant-rich ingredients. These are vital when it comes to fighting the appearance of aging. From green tea extract to ginkgo biloba leaf extract, your skin will love the blend of botanicals in this formula.
Is Your Eye Area Puffy? Do You Have Dark Spots?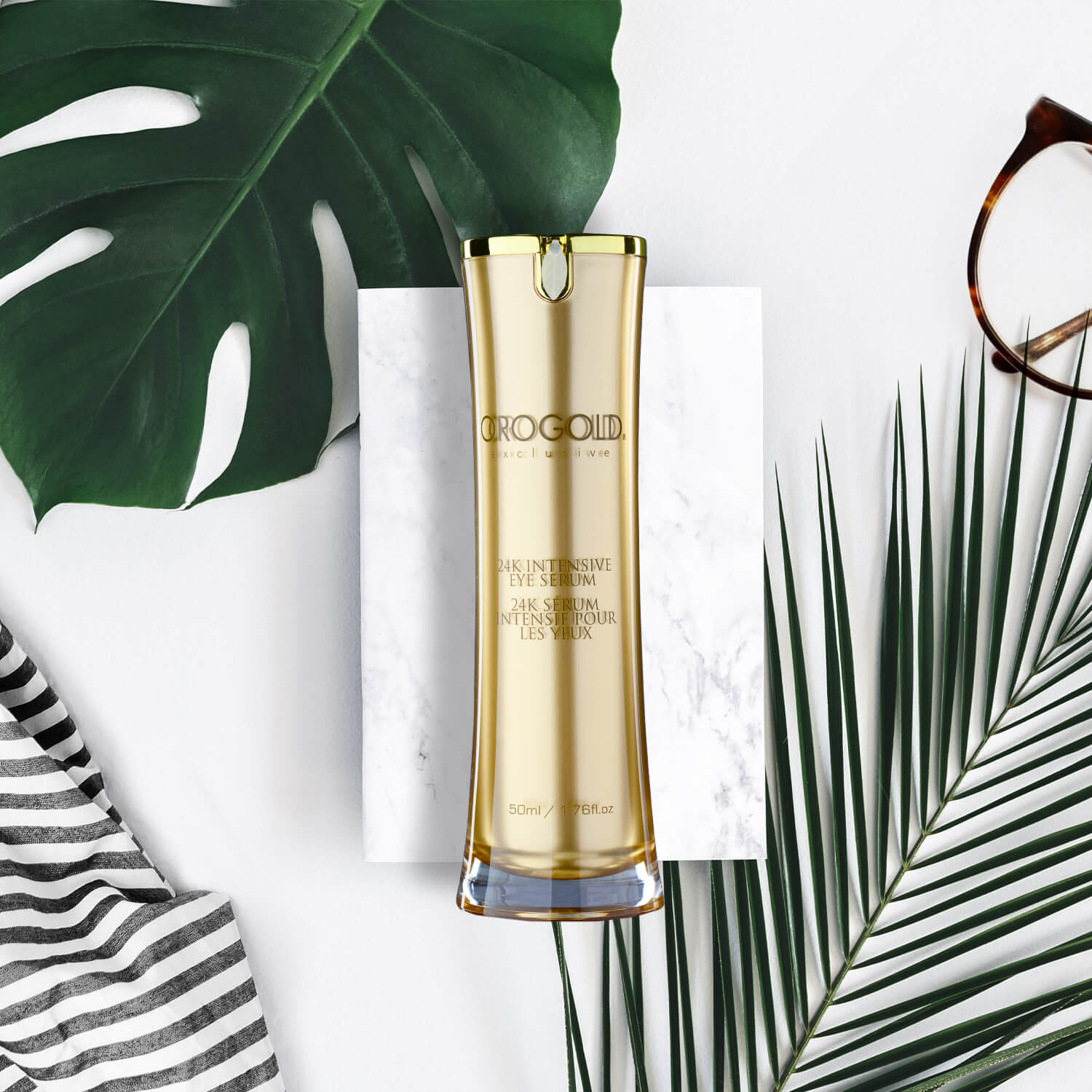 If you've answered "yes" to either of the above questions, then the OROGOLD 24K Intensive Eye Serum is what you need.
This silky blend contains a number of ingredients that will brighten, smooth, and tone the appearance of the skin around your eyes.
Licorice root extract is front and center. This is a popular ingredient for lightening the look of the skin. Not only will it make dark spots look less visible, but it'll do the same for dark circles too. Its effects are enhanced even further with the inclusion of vitamin C. A powerful antioxidant, vitamin C is revered for how it brightens the complexion.
We've also filled this formula with ingredients that'll leave your eye area looking smooth and less puffy. From sodium hyaluronate to calendula extract to allantoin, this OROGOLD eye serum will quickly have your eye area feeling soothed, relaxed, and brighter than ever.
Is the Skin Around Your Eyes Dry and Flaky?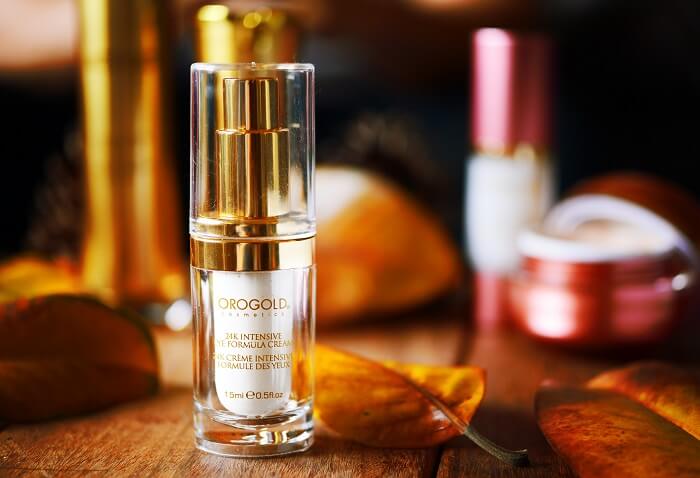 Not only does dryness lead to flaky skin, which is super annoying to deal with, but it provides a double whammy by also making fine lines and wrinkles so much more noticeable. So, in many cases, if you want to reduce the appearance of fine lines and wrinkles, simply replenishing your dryness is all you need to do.
If this is the case, then an OROGOLD eye serum may not be enough. Sure, all of our eye serums contain several moisturizing ingredients, but serums are designed to be lightweight in nature. Uber dry skin needs a richer and thicker formula in order to provide it with that extra layer of moisture. So, in addition to slathering on an eye serum, make it a habit to layer an eye cream over the top too.
Our favorite is the OROGOLD 24K Intensive Eye Formula Cream. It feels ultra decadent when applied to the skin yet it absorbs quickly. That said, it still leaves the skin feeling deeply hydrated and super-soft for hours after application.
What's in it?
In addition to a multi-peptide blend, which is capable of doing wonders for dry-feeling skin, it also contains jojoba oil, aloe vera, and olive oil to provide a big punch of moisture. This is combined with caffeine, which will deal with the appearance of puffiness and dark circles, leaving your eye area looking smooth, even, soft, and bright.
Are You Hoping for Instant Results?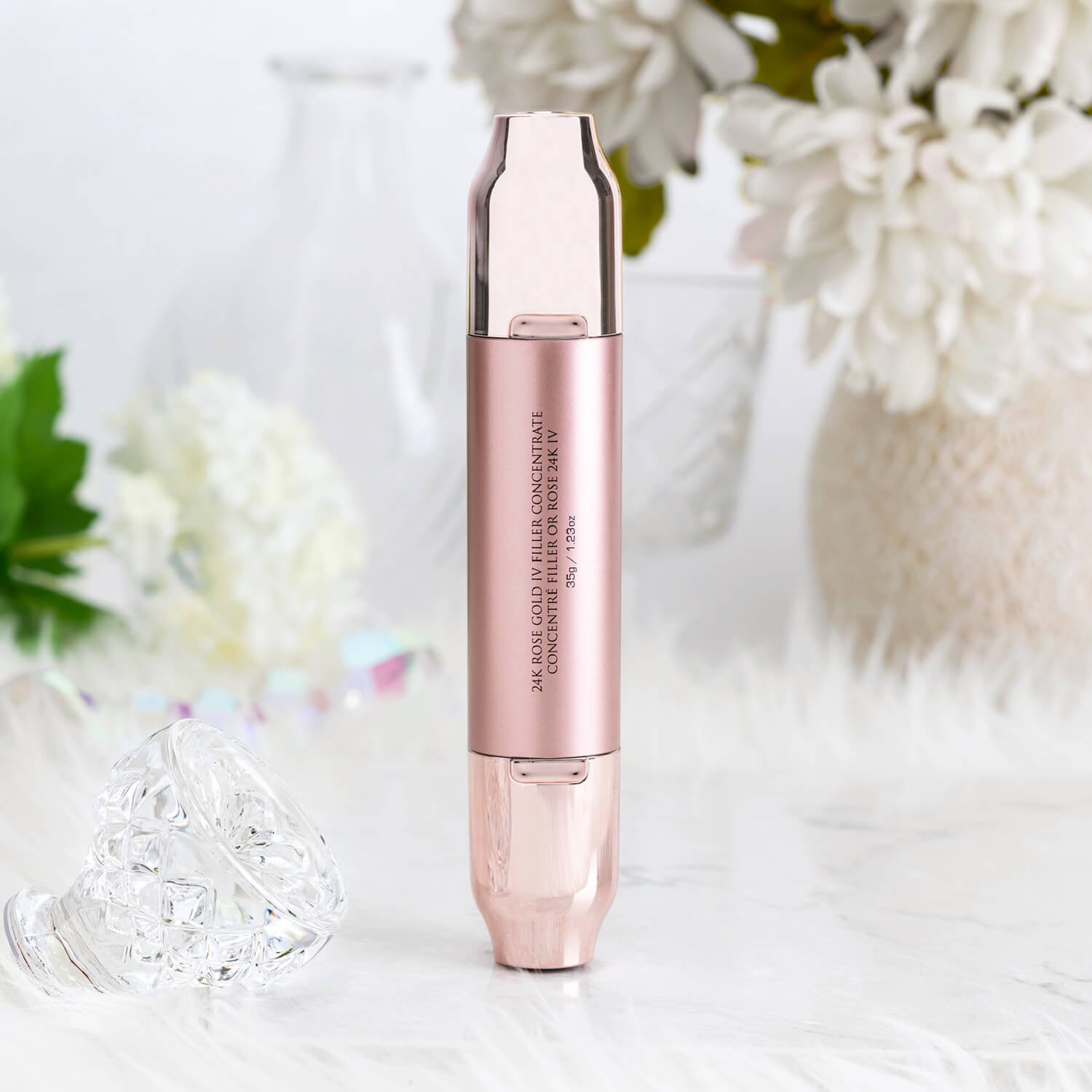 When it comes to reducing the visible effects of skin aging, you need to be in it for the long haul. It takes time to produce those noticeable changes, so whichever OROGOLD eye serum you pick, you need to be committed to.
That said, there's nothing quite like some instant gratification once in a while. Say you have a special event coming up and you want to mask the appearance of the deep crow's feet around your eyes, is your only option to pile on the makeup?
Fortunately, no. Here at OROGOLD, we wanted to provide an alternative, which is where the 24K Rose Gold IV Filler Concentrate comes in.
This exquisite serum can be used around the eyes as well as on the rest of the face. Simply apply one to two pumps of the product directly onto each wrinkle and watch as they become less visible.
How does it work?
Its fast-acting effects are all thanks to a few key ingredients, namely DMAE, acetyl hexapeptide-8, and sodium hyaluronate.
However, you'll also find several other ingredients in this formula that help to improve the appearance in the long term too. Vitamins A and E, grape seed extract, cucumber fruit extract, squalane – all of these will help to diminish the appearance of the wrinkles around your eyes if you use them regularly.
How Often Should You Use Your OROGOLD Eye Serum?
Now that you know which OROGOLD eye serum you need, how often should you be using it?
This all depends on the formula. Every OROGOLD product that you purchase will come with usage directions. If you lose these, you'll find them on our website – just click over to the product page.
In most cases, our eye serums are safe to be used twice a day. However, due to the potency of some of the ingredients within, we'd recommend building up to this slowly. Start with a patch test. Then, if your skin doesn't react, introduce it to your routine at night, 2-3 times a week. Then, bump this up to daily use. After this, you can start adding it to your morning skincare routine too.
While you don't have to use it twice a day, this is what's recommended in order to ensure fast results.
Where Does an Eye Serum Fit Into Your Skincare Routine?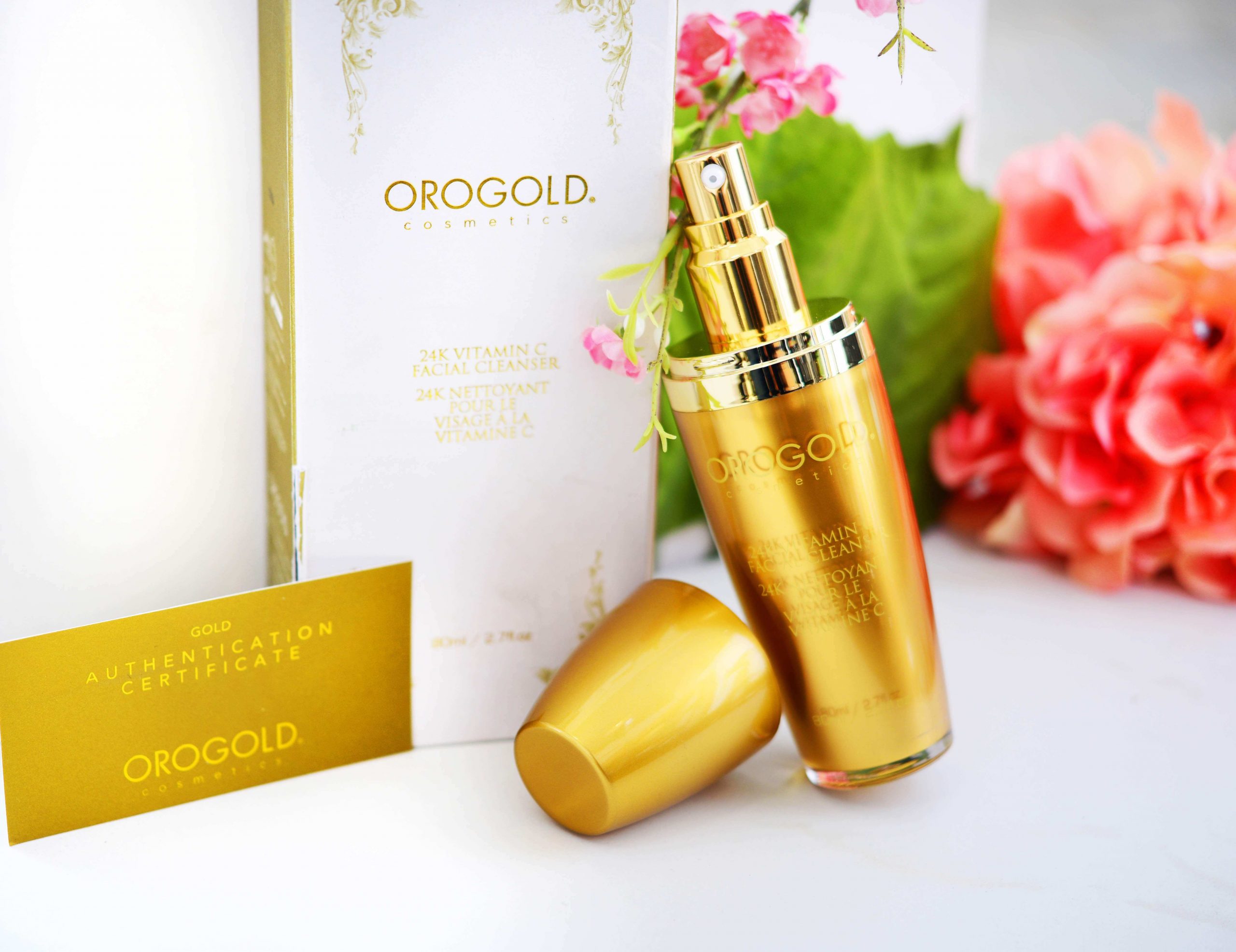 So, where exactly does your OROGOLD eye serum fit into the rest of your skincare routine?
Well, it goes without saying that cleansing should always be your very first step. Our Vitamin C Facial Cleanser is a popular choice. Infused with vitamin C and 24K gold, plus several hydrating compounds to leave your skin feeling smooth and bouncy post-cleanse, this formula is ideal for prepping your skin to receive your OROGOLD eye serum.
For even better results, follow your cleanser up with a toner. Brimming with cucumber extract and aloe vera juice, the OROGOLD 24K Purifying Toner would be a good choice!
After this, you're ready to apply your eye serum. We'll explain exactly how to do this in more detail below. Give your OROGOLD eye serum a minute or two to soak into your skin.
Once you're done, you can continue on with the rest of your skincare routine. Your face serum comes next, followed by your face moisturizer. If you're following this routine in the morning, then don't forget to top things off with some sunscreen before stepping out of the house.
The Best Way to Apply Your OROGOLD Eye Serum
Sure, you can just haphazardly slap your eye serum on and hope for the best. Or, you could follow this pro-recommended technique for encouraging your skin to soak up as much product as possible:
Dispense one pump of your OROGOLD eye serum onto the ring finger of one of your hands

Press this against the ring finger on your other hand to distribute the product evenly between the two

Gently press the product into your eye socket, starting at the inner corners of your eyes

Keep going until you reach your temples/the outer corners of your eyes. If your skin has already absorbed all of the serum, then you may want to consider repeating those steps with a second pump of product. Alternatively, follow up with an eye cream
Wondering why we're recommending that you use your ring finger to apply your OROGOLD eye serum, rather than any other finger?
It's because the ring finger is the weakest of all of our fingers. This means that you won't be tempted to press too hard or tug at the delicate skin around the eyes, making the ring finger perfect for this fragile area.
Taking Things High-Tech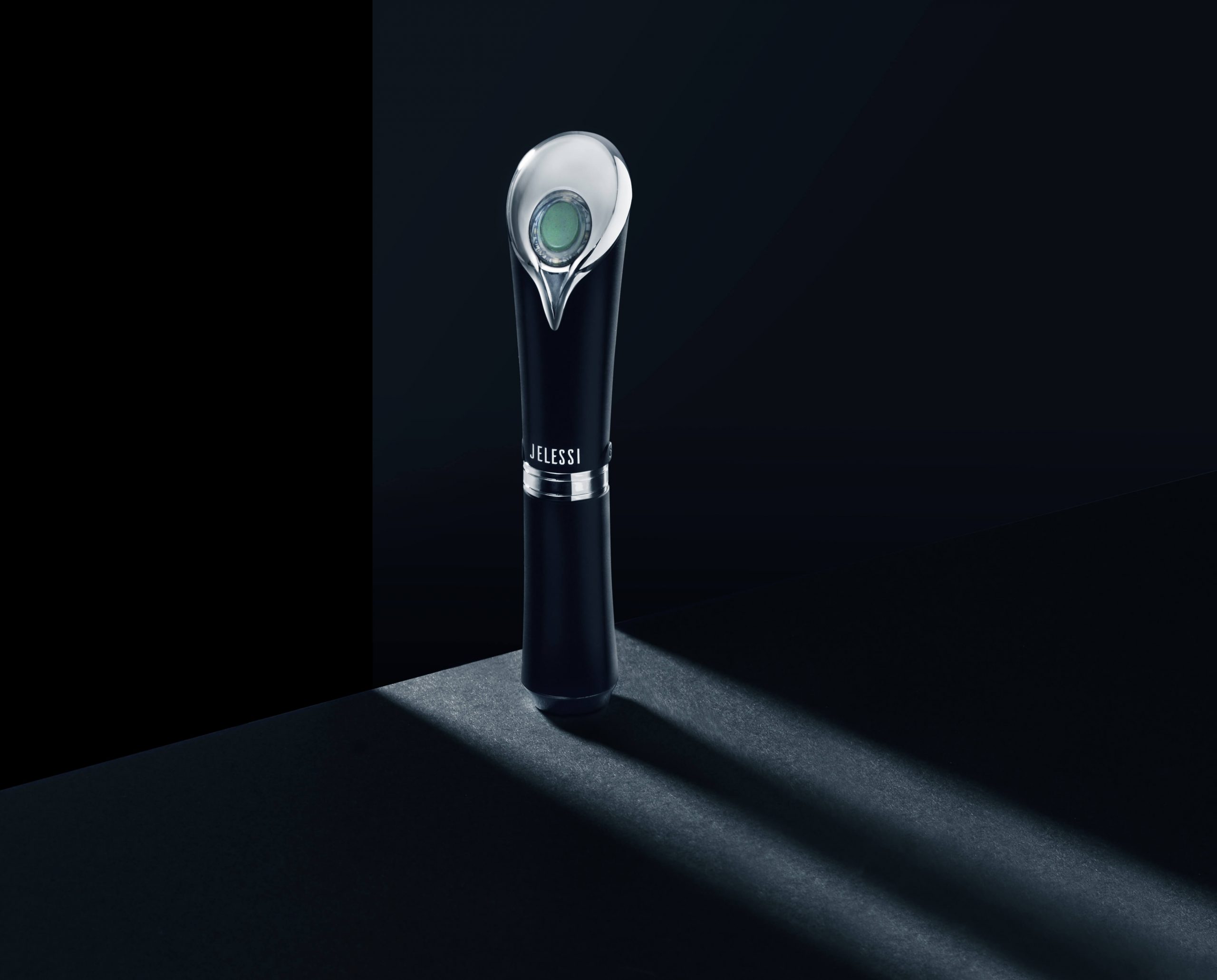 If you'd like to add some extra oomph to your skincare routine, then consider combining your OROGOLD eye serum with the Jelessi Photonix-2 Jade Eye Wand. Designed to enhance the performance and visible results of topical serums, this skincare device is fitted with LED lights that will play their own part in reducing the appearance of aging around your eyes.
Not only will this device help to give your eye area a firmer and smoother look in the long run, but it'll also add an instant radiance and glow to your appearance each time you use it. Trust us, you'll soon be hooked!
Can You Use Your OROGOLD Eye Serum on the Rest of Your Face?
While there's nothing wrong with using your OROGOLD eye serum on the rest of your face, keep in mind that the results may not be as dramatic as what you'll see around your eyes. Eye serums are formulated specifically for the delicate eye area. This means that they may not be potent enough for the skin on the rest of your face.
That said, eye serums are also loved for their hyper-targeted makeup. If you're dealing with the appearance of puffiness, discoloration, wrinkles, or anything else on your face that your eye serum has been designed to tackle, then, by all means, use it as a spot treatment.
Summary
Hopefully, we've now made it much easier for you to decide which OROGOLD eye serum to purchase. As you can see, each one is designed to target different skin concerns, so knowing the sort of results that you're hoping to experience greatly narrows down your options. Whichever you choose, you can be confident in the fact that you're purchasing a high-quality skincare product made with only the best of ingredients – your skin will thank you!
Click here to browse more of OROGOLD's gold-infused skincare products.