7 Essential Steps for a Flawless Skincare Routine
Posted on June 15, 2023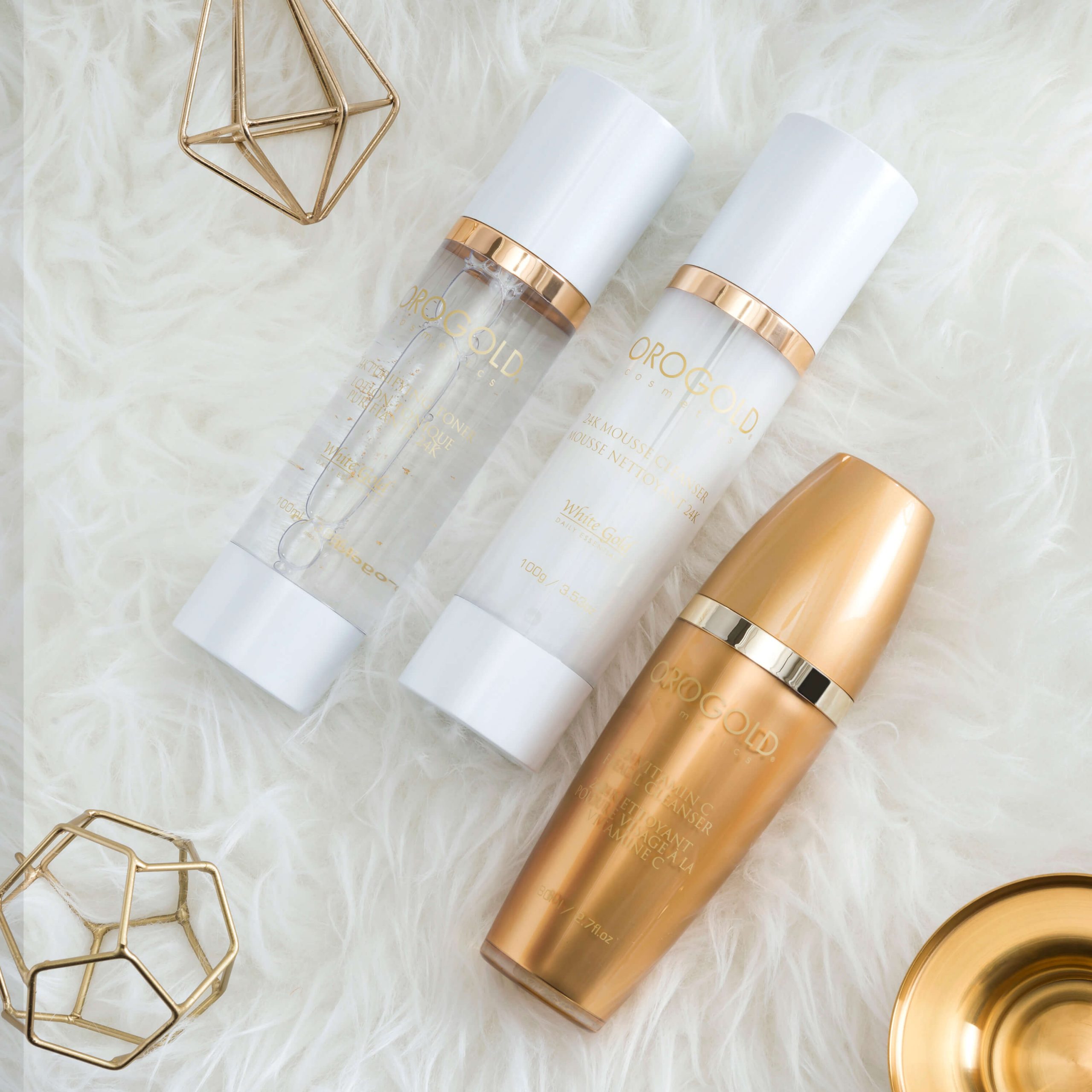 Want your skincare routine to be as perfect as possible? 
While everyone has their own preferences as to how long their skincare routine should be, these are the seven steps that OROGOLD recommends following each and every day for a bright, smooth, and glowing complexion.
Step 1: Remove Any Makeup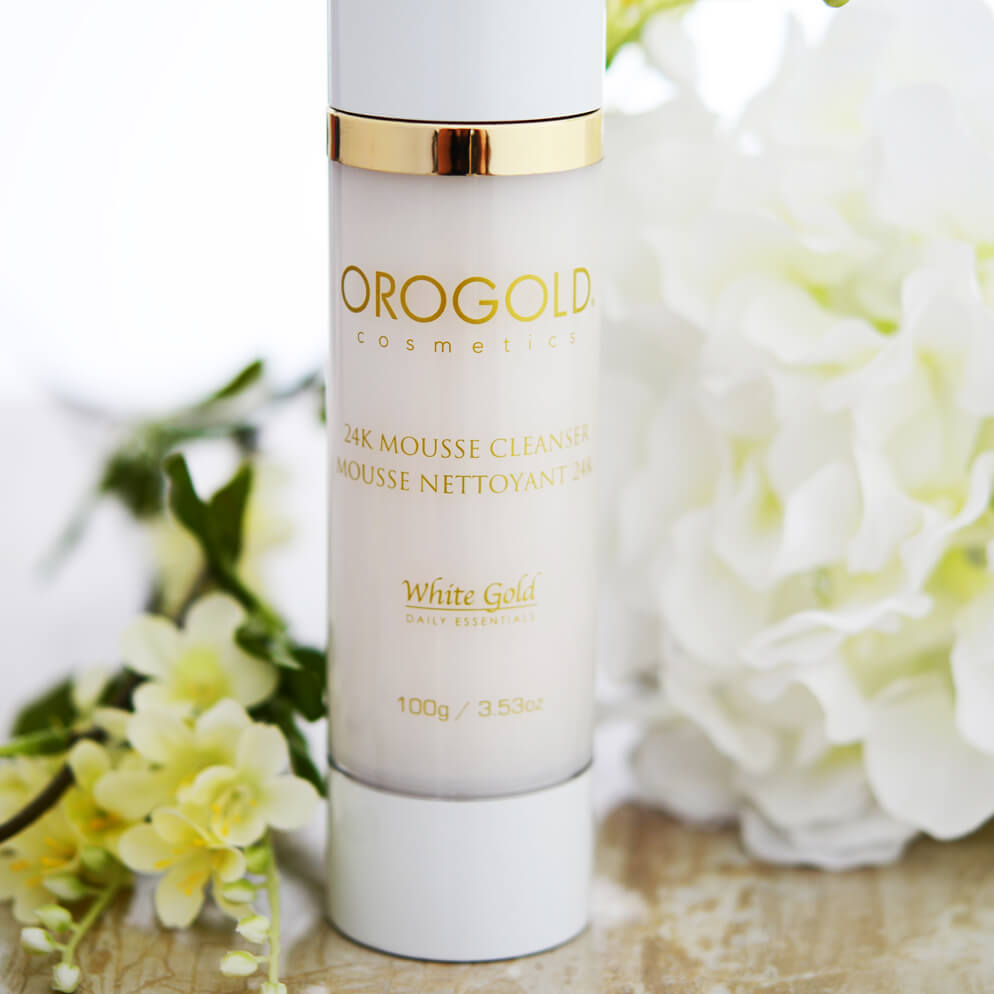 If you don't wear makeup, then you have one less step to follow. However, for those of you that do, it's essential that you remove it before applying anything else to your skin. While you may be tempted to skip this step too and simply remove your makeup while you're cleansing, you'll experience much better results from your skincare routine if you double cleanse.
The OROGOLD 24K Mousse Cleanser is a great formula for removing even the most stubborn makeup. Mousse cleansers are loved for how they lift away makeup particles without drying the skin out. This one forms a creamy lather that will leave your face looking clear and makeup-free.
Step 2: Cleanse Your Skin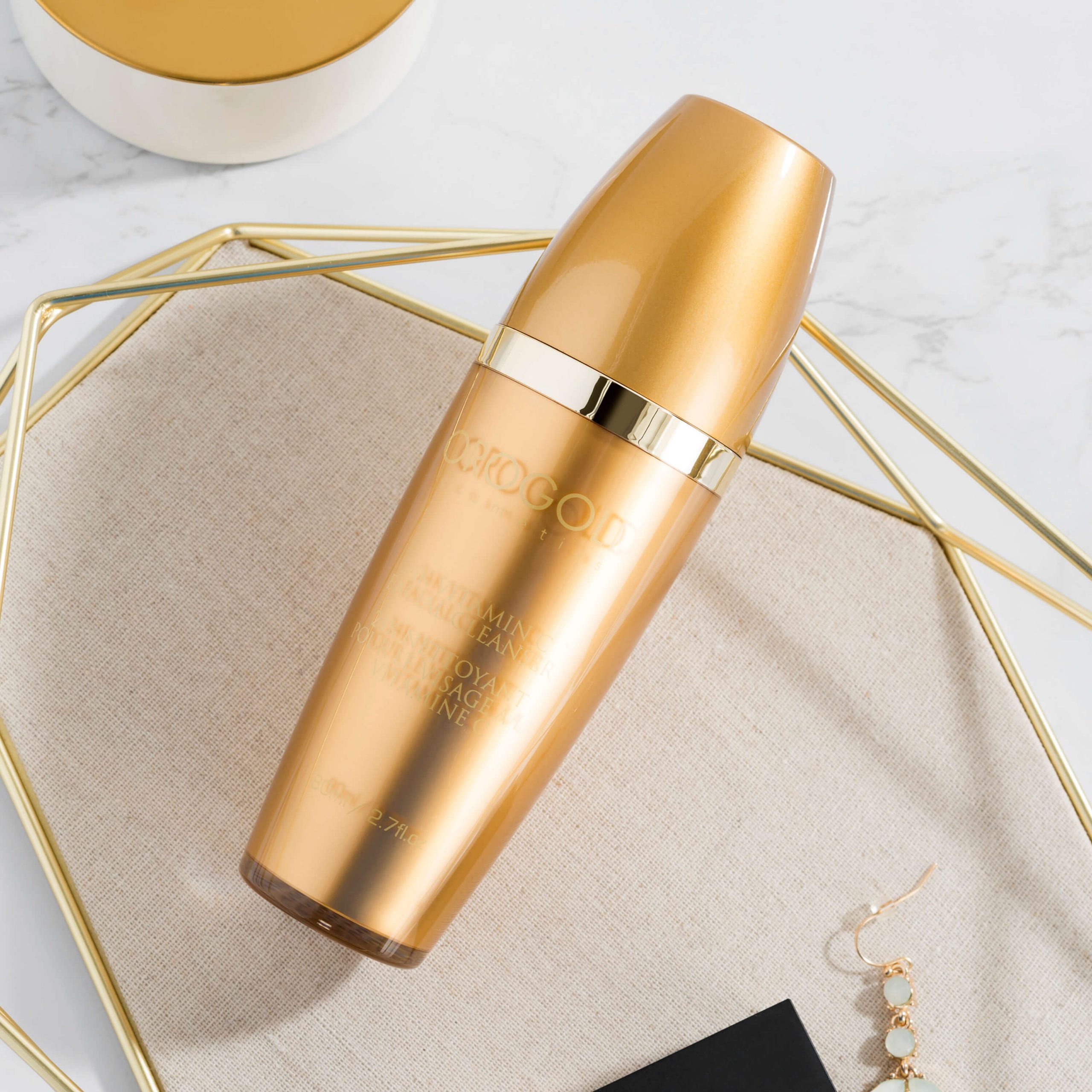 Now that you've removed your makeup, it's time to cleanse your skin. This is the step that clears away all of the dirt, oil, and dead skin cells that are littering the surface of your skin, preventing any other skincare products from soaking through. 
If you were planning on skipping this step because you already used a cleanser to remove your makeup – don't. With your makeup gone, cleansing again will allow your cleanser to thoroughly work its magic on your skin. Double cleansing is extremely beneficial if you regularly wear makeup – try it for a while and you'll see the improvements in your skin for yourself!
For the ultimate cleanse, we'd recommend turning to the OROGOLD 24K Vitamin C Facial Cleanser. In addition to vitamin C, it's also enriched with vitamins A and E. Together, they'll brighten and tighten your complexion, especially when combined with the licorice root extract in this formula. Add in some lactic acid to clear away dead skin cells and witch hazel extract to shrink the look of your pores and you have an incredible formula that's ideal for daily use.
Step 3: Swipe on a Toner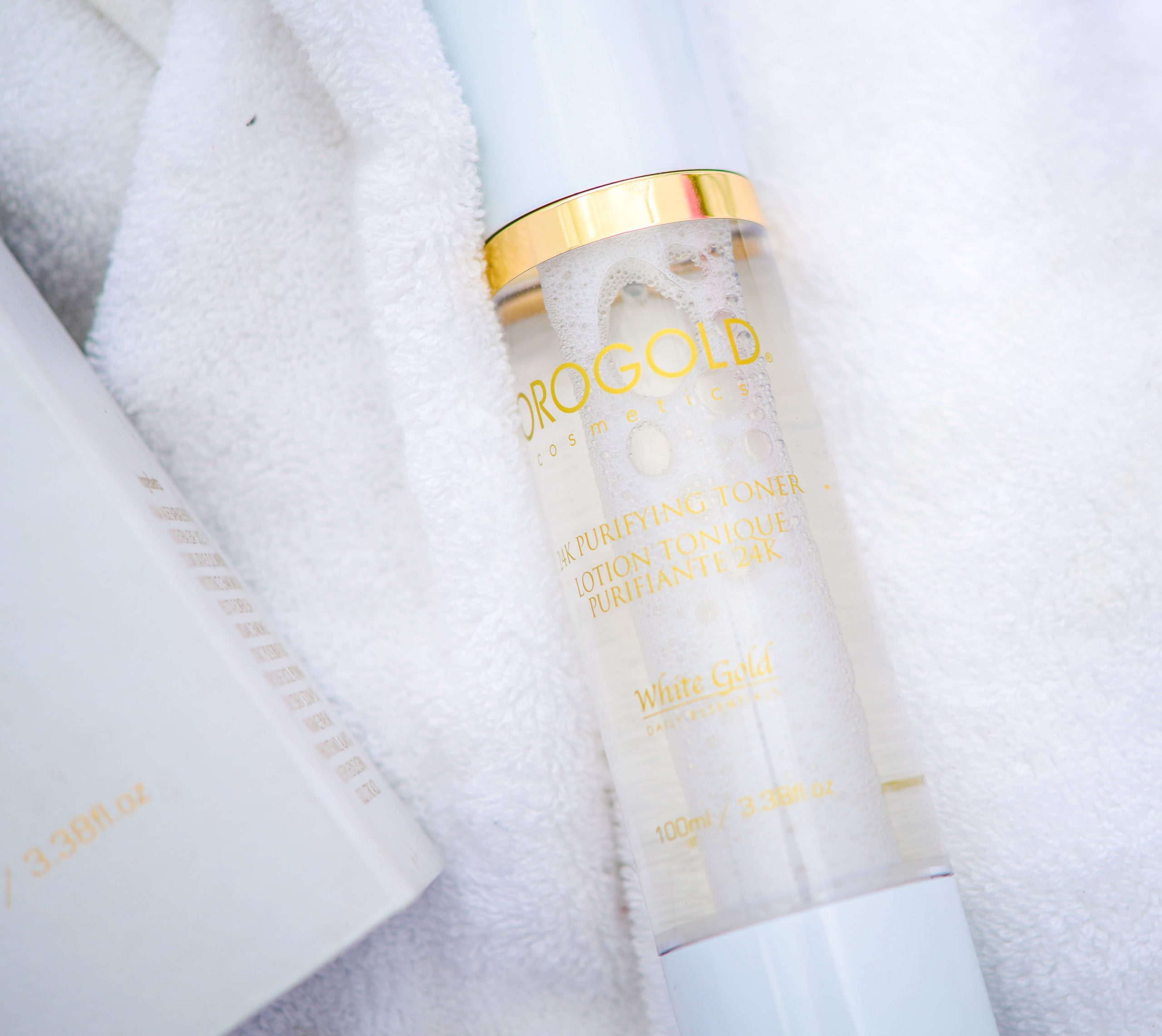 Toners may not be in the limelight as much as other skincare products, but these unsung heroes can really work wonders on the complexion. The right toner is capable of hydrating, soothing, and brightening the complexion while leaving it feeling more receptive to other products that are applied over the top.
If your skincare routine is currently lacking a toner, consider the OROGOLD 24K Purifying Toner. It contains aloe vera leaf juice to hydrate the skin, along with cucumber fruit extract and organic chamomile extract to soothe the complexion. This alcohol-free formula is also infused with real gold, which will give your appearance a glow.
Even more convenient is the spray nozzle that this toner's bottle boasts. It makes application so easy – simply point and press! You can then either leave it to sink into your skin or use a cotton pad to spread it around more evenly.
Step 4: Apply a Vitamin C Serum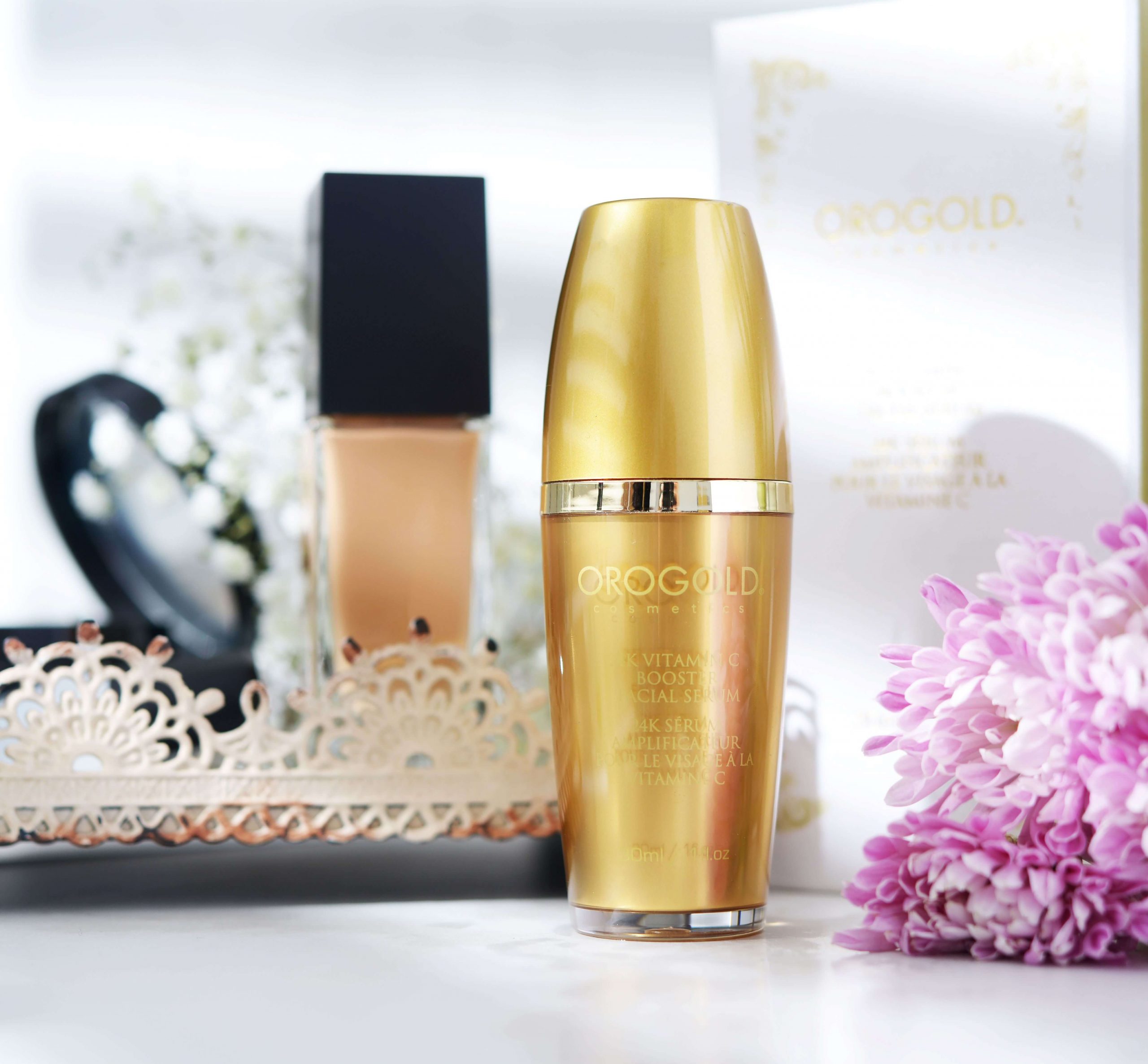 While it's always good to look for serums that target the visible skin concerns that you're dealing with, a vitamin C serum is something that benefits everyone, no matter their skin type. 
Vitamin C is such a fabulous multi-tasker. There is so much research out there that proves how the ingredient can assist with everything from the appearance of photodamage to excessive dryness. No matter what your skin may be going through, you can count on vitamin C to help.
When choosing a vitamin C serum, look for one that offers two forms of vitamin C, rather than just one. The OROGOLD 24K Vitamin C Booster Facial Serum is a great example. With both tetrahexyldecyl ascorbate and ascorbyl palmitate, this formula provides a double dose of skincare's most-loved antioxidant. 
Even better, this serum combines vitamin C with vitamins A and E. As we mentioned earlier, the three work extremely well together, making this serum capable of improving your complexion in so many different ways.
Step 5: Apply Another Targeted Serum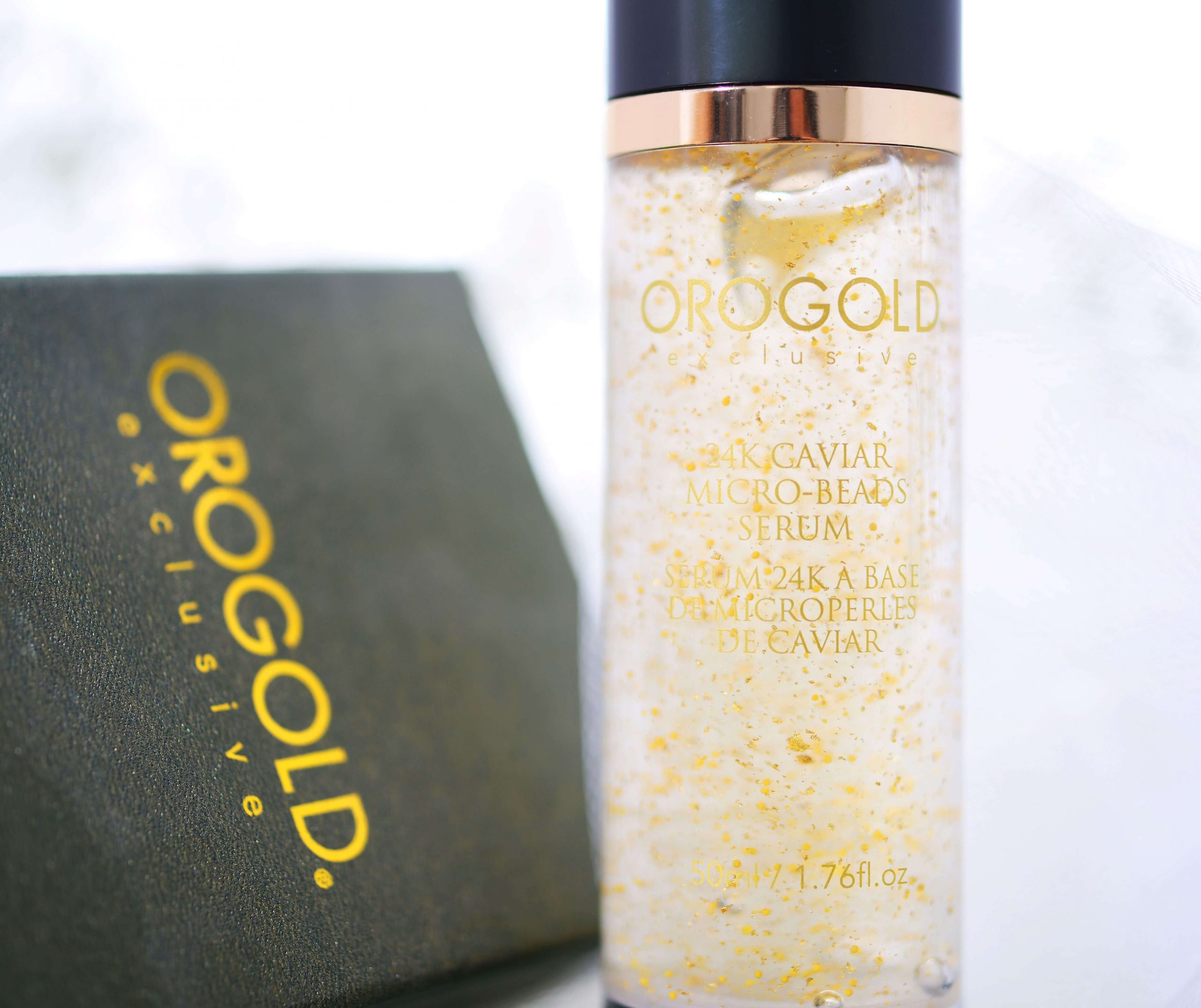 While you could go ahead and use just one serum in your skincare routine, it can definitely be advantageous to incorporate two. This way, you'll be able to tackle your visible skin concerns from multiple angles, which is what you need to be doing if you want to see results as soon as possible.
Pick a serum that targets the specific skin concerns that you're dealing with. For example, if you're hoping to reduce the appearance of fine lines and wrinkles, then our 24K Kelp Caviar Micro-Bead Serum would be ideal for you. This exquisite blend, which contains vitamins, peptides, and green tea extract, will tighten and firm your complexion, leaving your skin looking smooth and crease-free.
On the other hand, if you're trying to brighten the look of your skin and fade the visibility of dark spots, check out the OROGOLD 24K Termica Activation Serum. It contains a powerful cocktail of ingredients that are famous for how they lighten the look of discoloration while adding radiance to the complexion. From kojic acid and licorice root extract to vitamin C and green tea extract, this serum is exactly what you need if your skin has been looking dull and discolored.
If you'd like to try something a little different, then take a peek at our 24K Rose Gold Age Glow Duo. This two-step system starts with a powder that transforms into a liquid as it's applied to the skin. It's topped off with a serum, with the full set suitable for weekly use. With an ingredient line-up consisting of resveratrol, niacinamide, sodium hyaluronate, and a number of botanical extracts, this serum will leave you looking smoother, firmer, and brighter.
Step 6: Moisturize Your Skin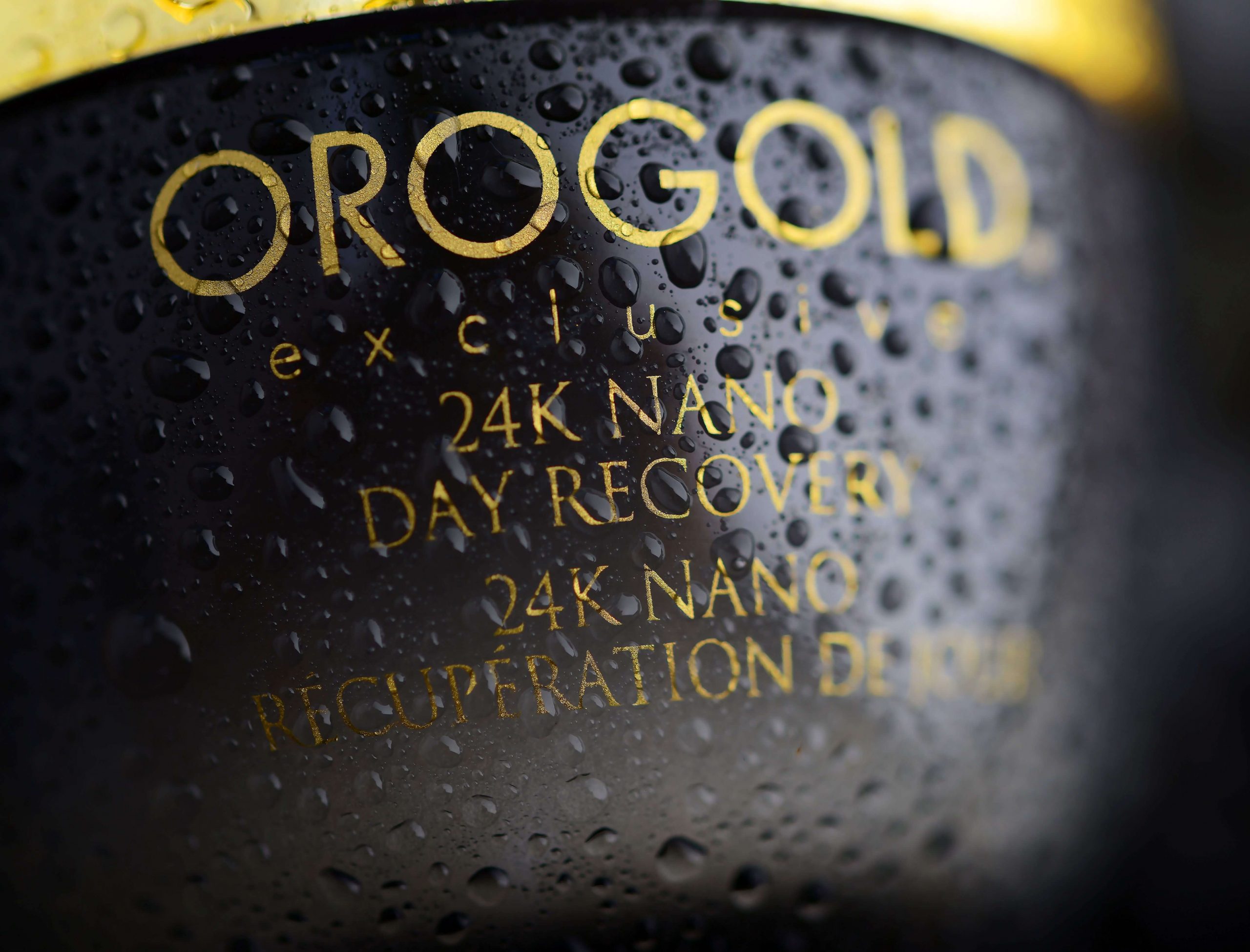 A moisturizer serves a few different purposes. Firstly, it helps to improve the skin's moisture content. It does this by pampering the skin with hydrating ingredients, while also sealing off the skin's surface to prevent moisture from evaporating into the air.
This seal that a moisturizer forms has another benefit too; it pushes all of the serums that you've already applied deeper into your skin. Without a moisturizer on top, a large percentage of your serums would end up evaporating away, making your skincare routine less effective. By topping them off with a moisturizer, your skin will be able to soak up even more goodness.
Ideally, you should have two moisturizers to turn to; one for the morning and another for the evening. A day moisturizer works best when it's lighter in texture, whereas a night cream should be slightly thicker and richer. 
So, for daytime use, check out the OROGOLD 24K Nano Day Recovery. It's packed with lightweight hydrating ingredients, including sodium hyaluronate and seaweed extract. At the same time, it also contains vitamins and antioxidants to keep your skin feeling protected from environmental damage. Thanks to its gel-like texture, this moisturizer sinks in quickly and feels weightless on the skin. You can even apply makeup over the top with ease.
In the evenings, we'd recommend using the 24K Multi Vitamin Night Nourishment + Retinol. Retinol is a fantastic ingredient for reducing the visible signs of damage and aging. Research confirms that regular use will leave the skin feeling thicker and stronger. The results are even more impressive when retinol is combined with other vitamins. This is why you'll also find retinyl palmitate (another form of vitamin A) and vitamin E in this cream.
Step 7: SPF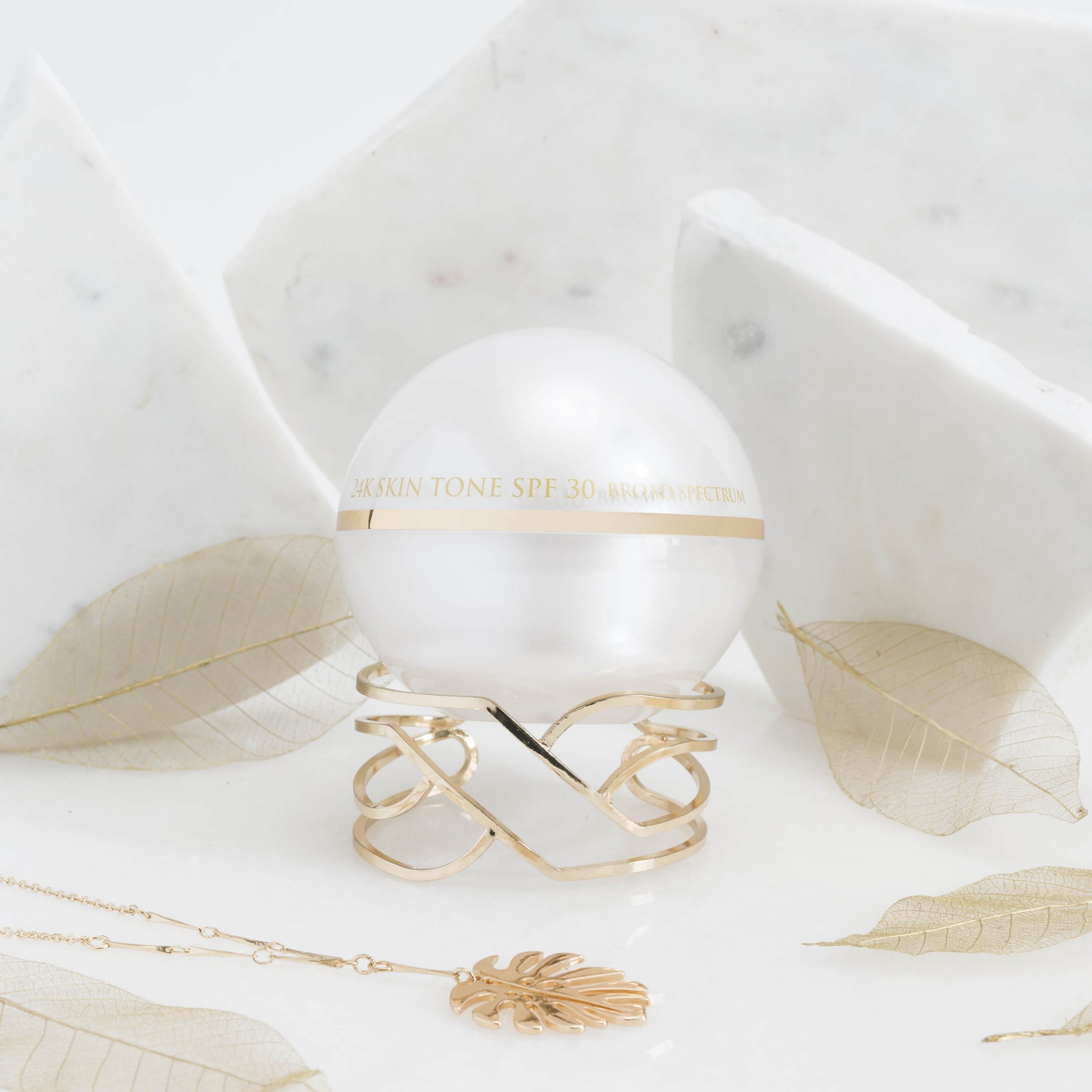 While you don't need to worry about SPF in the evenings, it's imperative during the day. The sun's UV rays severely damage the protein fibers in the skin, which drastically accelerates the skin aging process. Let's not also forget the connection between UV exposure and skin cancer.
This is where SPF comes in. Keeping your skin protected with sunscreen will stop UV rays from wreaking their damage. So long as you regularly reapply your sunscreen every few hours, your skin will remain protected.
Ideally, look for a broad-spectrum formula with an SPF of at least 30. If you're not keen on adding an extra step to your skincare routine, then a moisturizer that contains SPF is a good alternative, just like OROGOLD's 24K Skin Tone SPF 30. This moisturizer is sheer and lightweight, making it perfect for daytime use. In addition to blocking UV damage, it will also deeply hydrate your skin while helping to keep your skin feeling protected from other forms of environmental damage.
Additional Steps to Add in Once a Week
The skincare routine that we've shared above is one that you can follow every day. However, once a week, there are a couple of extra steps that you should be adding in:
Exfoliate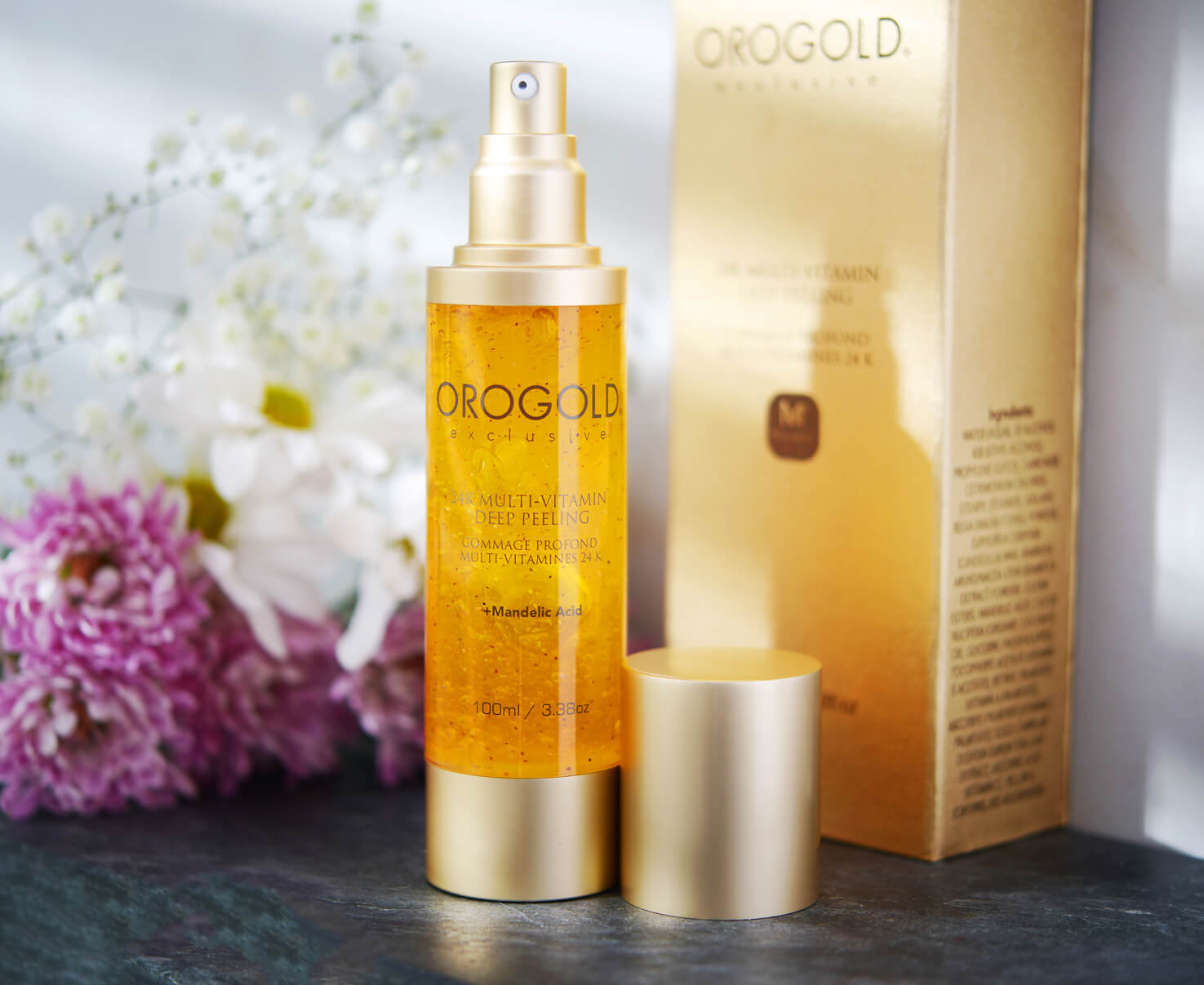 Exfoliation is vital for a healthy-looking complexion. It'll clear away your dead skin cells, keeping your pores free of blockages.
Chemical exfoliants are known for being gentler than physical exfoliants, which is why the 24K Multi Vitamin Deep Peeling + Mandelic Acid is such a hit. Mandelic acid is an alpha-hydroxy acid (AHA) that comes from almonds. It's much gentler than the other AHAs out there, making this formula suitable for all skin types.
Use a Face Mask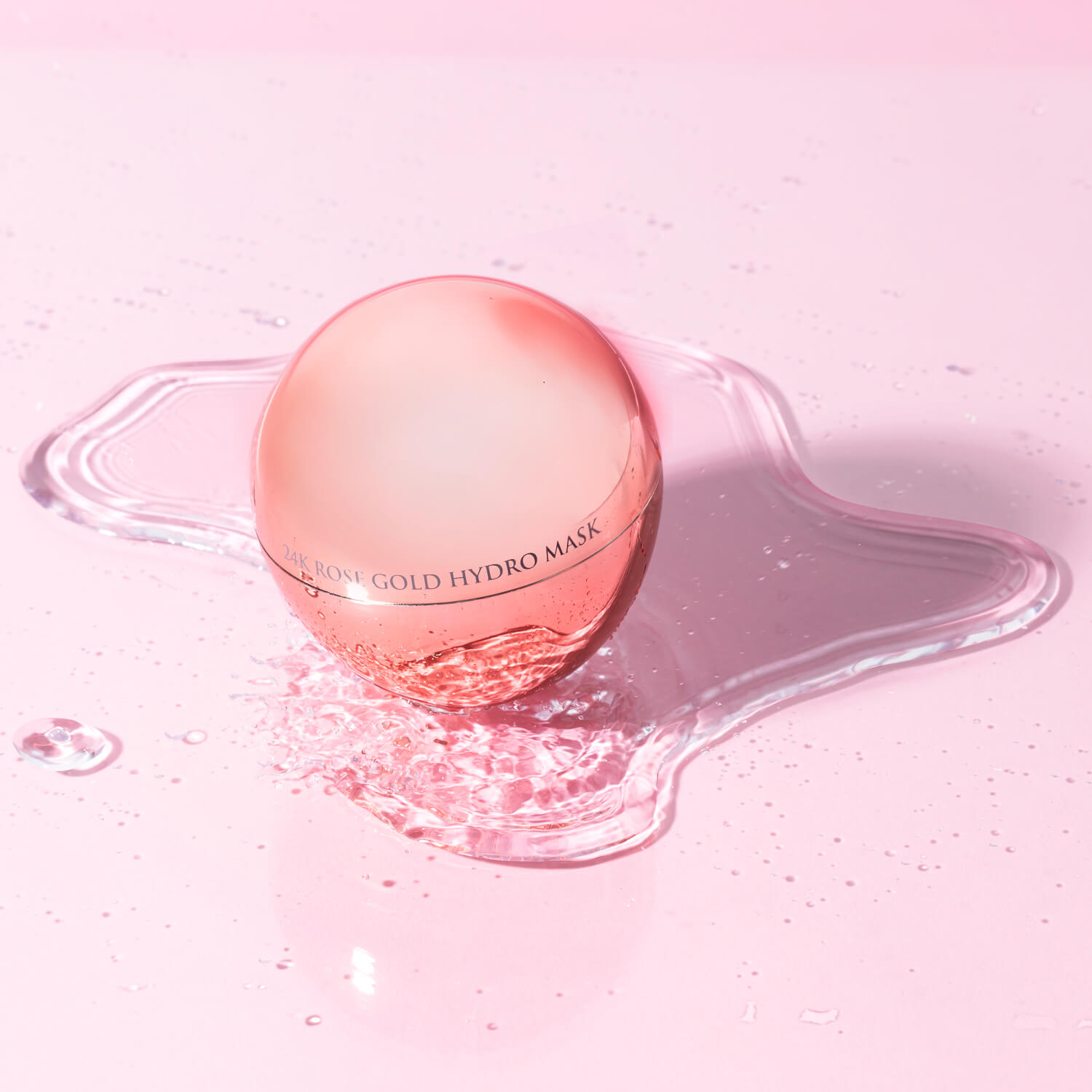 Although a face mask isn't as essential a step as exfoliation, it would still be worth adding one to your weekly skincare routine. Apply a face mask to freshly exfoliated skin and it will be able to work its magic even more efficiently. 
As always, pick a face mask that targets your visible skin concerns. If your skin looks dull and drab, the 24K Rose Gold Hydro Mask won't disappoint. It's infused with rose hip seed extract, seaweed extract, and sodium hyaluronate to brighten and plump up the look of your skin.
The 24K Deep Lift Stretching Mask is another one of our bestsellers. This formula has been designed to reduce the appearance of fine lines and wrinkles, leaving the skin looking smoother, firmer, and younger.
Create a Flawless Skincare Routine With OROGOLD
If your skincare routine hasn't been producing satisfactory results, then it would be well worth reassessing the steps that you follow to ensure that you're giving your skin all that it needs. Consider adding in a few of the potent OROGOLD formulas featured above and it won't be long before your skincare routine starts working even more efficiently.
Click here to treat yourself to more bestselling skincare products from OROGOLD.