Natural Skincare Ingredients That Really Work
Posted on April 30, 2023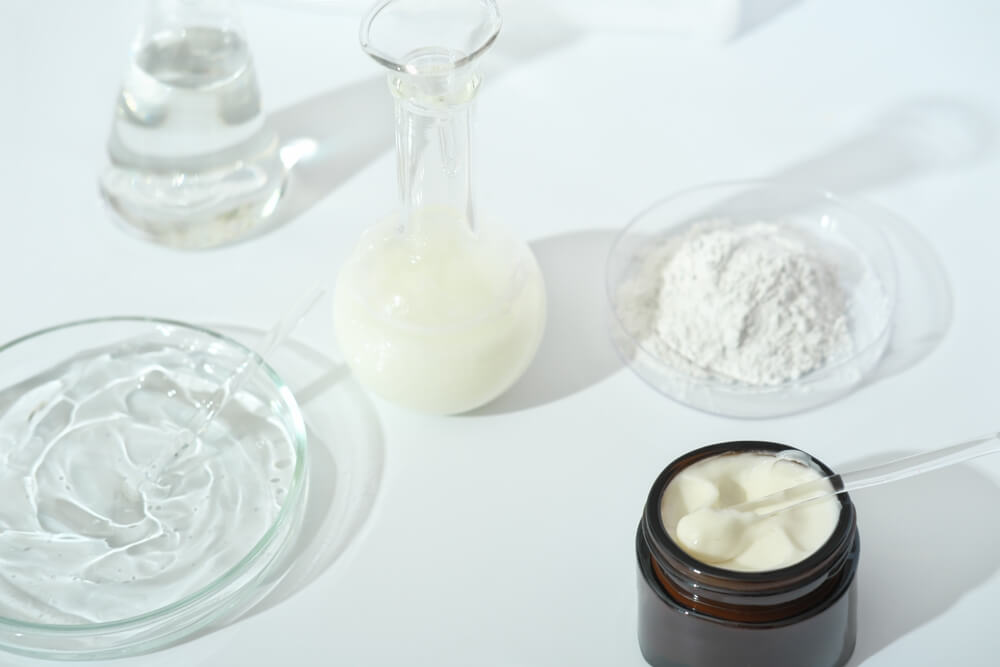 People have been using natural skincare ingredients for centuries. From shea butter, honey, and gold, which were revered by the Ancient Egyptians, to goji berries and green tea, which were loved in Ancient China, the historic use of these ingredients is so widespread.
While that may be the case, there's no denying that some natural skincare ingredients function far more efficiently than others. The modern-day world means that we now have access to ingredients from all over the planet, so it only makes sense to pick and choose the very best ones for your skin.
So, when it comes down to it, which are the natural skincare ingredients that really work? Read on as OROGOLD shares some of the most effective.
Gold
When people talk about natural skincare ingredients, they usually refer to plant-derived extracts and oils. However, the natural world has plenty else on offer too, including precious metals. While some of the natural skincare ingredients on this list may be modern-day marvels, gold is one that has been used since ancient times, and for good reason.
Gold has a number of purposes in skincare. For starters, it soothes the look of inflammation and redness, giving the skin a beautiful radiance. It also helps to repair the appearance of environmental damage while reducing the visibility of fine lines and wrinkles.
In fact, gold is such an impressive multitasker that it's our signature ingredient at OROGOLD. You'll find it in every single one of our skincare products, making it easier than ever to give your skin a gorgeous glow.
Aloe Vera Leaf Extract
When it comes to natural skincare ingredients that hydrate the skin, nothing quite compares to aloe vera. Not only does the plant itself have a high water content, but it also acts as a humectant. This means that it has moisture-binding properties that enable it to immediately plump up the complexion, leaving the skin looking dewy.
Even better, aloe vera boasts some truly powerful antioxidants. This allows it to neutralize the appearance of free radical damage, leaving the skin feeling stronger and healthier. Of course, aloe vera feels incredibly soothing on the skin too, making it a delight to apply! 
With aloe vera being such a skincare wonder, you'll find this ingredient in several OROGOLD products. However, one formula that really highlights the properties of the botanical is the 24K Cryogenic Contour Eye Firming. It's an eye cream that combines aloe vera with several other natural skincare ingredients to firm, de-puff, and hydrate the look of the eye area. Use it daily for maximum benefits.
French Lavender Extract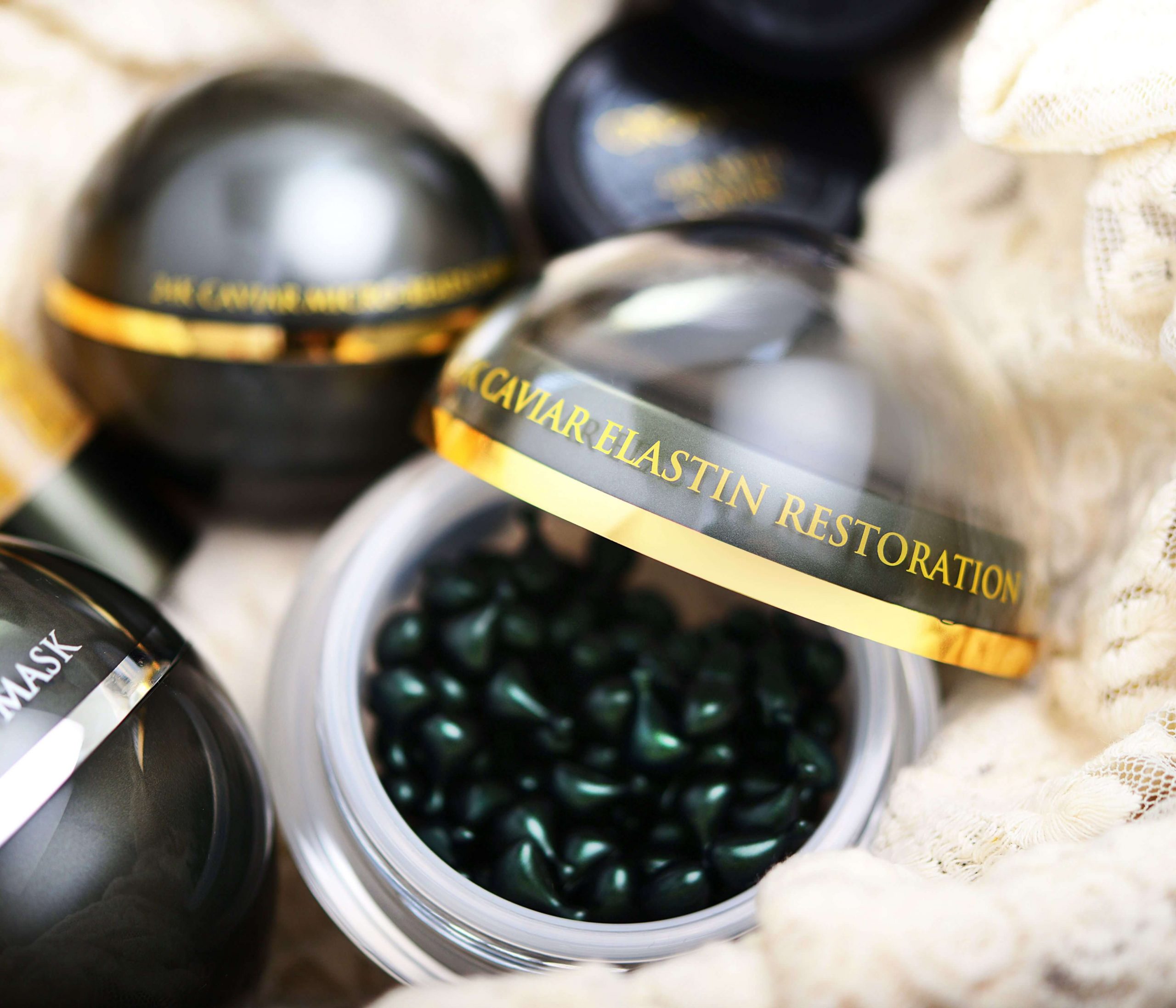 Many of the natural skincare ingredients on this list are well-known, but French lavender extract is a little less so. Sure, you may be familiar with the heady scent that lavender is loved for, but did you know that there are 47 types of lavender out there? When it comes to skin benefits, French lavender comes out on top.
French lavender is revered for how it calms the feeling of inflammation in the skin. This makes it a useful tool in helping with the appearance of several skin concerns, including acne and psoriasis. It will soothe your complexion and lower the feeling of irritation, giving your skin a relaxed and balanced finish. It's also a great ingredient for regulating how oily the skin feels, making it ideal for those who often find themselves dealing with clogged pores and acne.
You'll find French lavender extract in the OROGOLD 24K Caviar Elastin Restoration. This is an encapsulated serum, meaning that each dose of the serum is packaged in a small capsule. This keeps each dose potently fresh, allowing you to fully benefit from how this formula focuses on plumping, soothing, and hydrating the complexion.
Shea Butter
Another natural ingredient that dates back to historic times is shea butter. Shea butter's biggest claim to fame is how it intensely moisturizes the skin. It's loaded with essential fatty acids that leave the skin barrier feeling thicker and better supported. As a result, in addition to giving your skin some instant moisture, it will also help with future moisture retention, so long as you use it regularly.
Our 24K Classic Body Butter makes this easy. Thanks to its velvety texture, this rich body cream feels ultra-indulgent when applied. Its main goal is to hydrate and moisturize the skin, leaving the body looking significantly smoother and softer. Slather it over your skin as soon as you step out of the shower for maximum benefits.
Rosemary Leaf Extract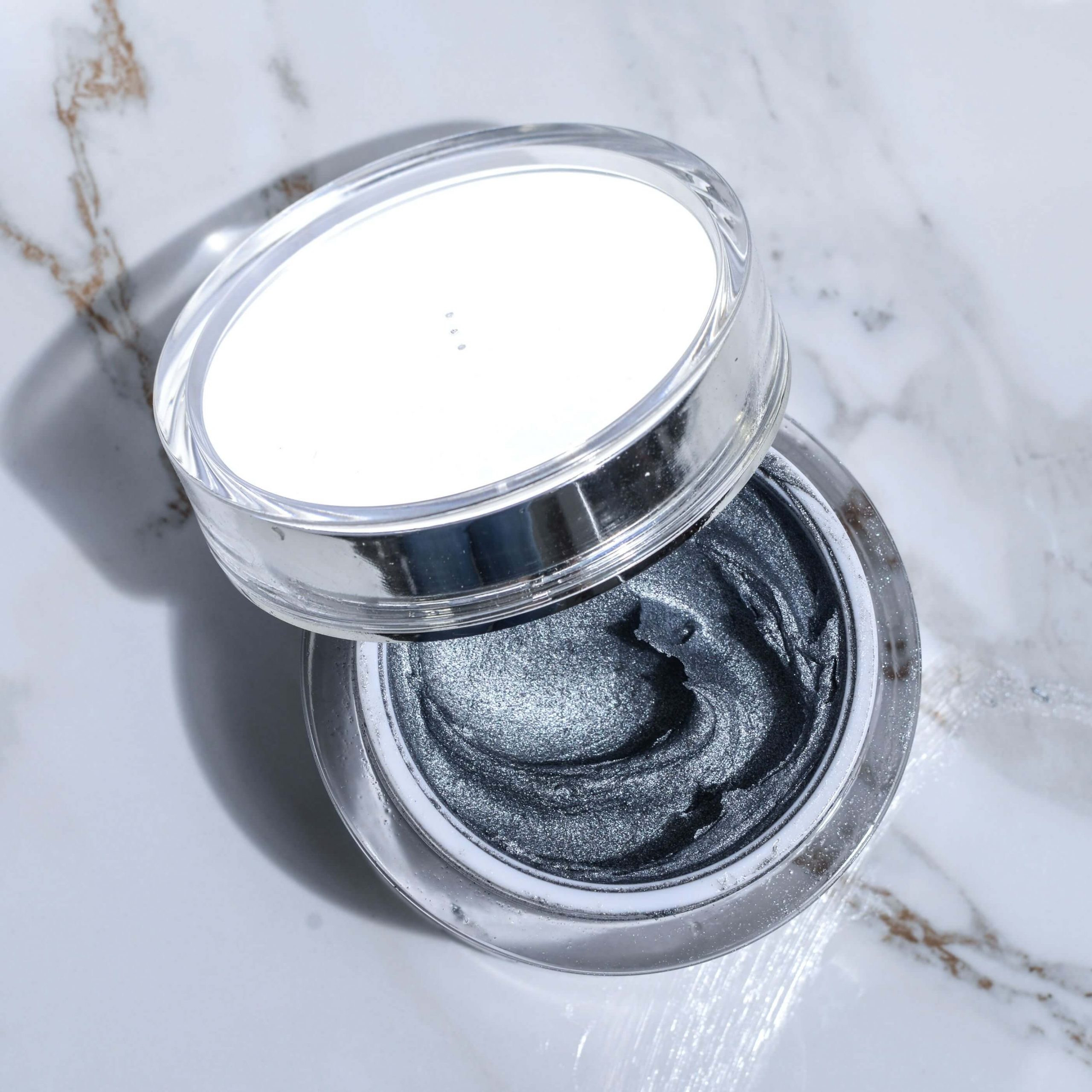 You may be familiar with it as a culinary herb, but rosemary leaf extract also happens to be one of the best natural skincare ingredients to be applying to your face. It contains a compound called rosmarinic acid, which has been shown to reduce the appearance of skin inflammation. It also helps to boost the feel of the skin barrier while improving the look of the skin's surface texture.
Rosemary extract is also loved for how it tightens the complexion. It's a great botanical to use if you're trying to combat the visible signs of skin aging as it's packed with antioxidants.
To add rosemary leaf extract to your skincare routine, check out our 24K Cryogenic Magnolift Mask. Not only is this magnetic face mask so much fun to use, but it's also infused with some of the best natural skincare ingredients around. It will help to smooth out and contour the look of your face while leaving your skin feeling deeply purified.
Jojoba Seed Oil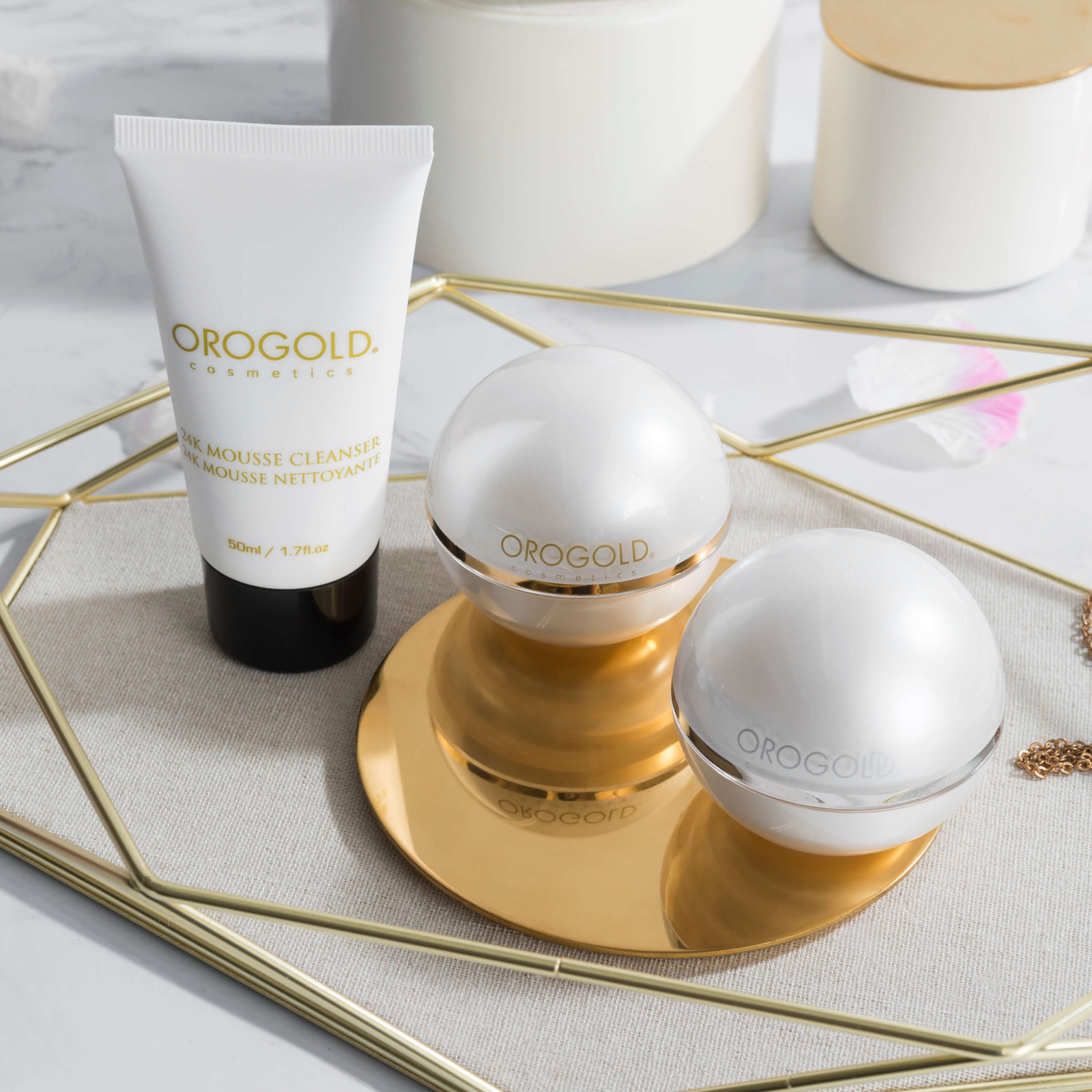 Certain plant oils are known for their heavy, occlusive properties. This means that they sit on top of the skin's surface and form their own barrier, which spells bad news for people with oily skin. However, jojoba oil is different. The molecular structure of this botanical very closely mimics that of the skin's sebum. As a result, the skin readily drinks it up.
Once absorbed into the skin, jojoba oil is highly effective at regulating how oily the skin feels. It's one of the best oils to use on oily skin, yet it's also hydrating enough to be a game-changer for people with dry skin too. The icing on the cake is how it's brimming with antioxidants as well. This means that it can help to reduce the appearance of environmental damage.
While you'll find jojoba oil in a few different OROGOLD formulas, it's one of the main components of our 24K Deep Lift Stretching Mask. This face mask has been designed to firm, tighten, and lift the look of aging skin. Thanks to a hefty concentration of vitamins and antioxidants, it does this beautifully. Use it weekly and it won't be long before your skin looks noticeably younger.
Chamomile Extract
If you're looking for natural skincare ingredients that will soothe and relax the feel of your skin, then chamomile extract is a must-try. This botanical is loaded with powerful polyphenols and phytochemicals that quickly calm the feeling of stressed-out skin. They also help to protect the complexion from free radical damage.
Chamomile extract is an ingredient that every skin type accepts, making it another one that's widely used in OROGOLD products. It's extremely gentle on the skin – you won't need to worry about side effects. To treat your face to this ingredient, check out our 24K Nano Night Recovery. It's a silky serum that will have you waking up to skin that looks dewy and rejuvenated.
If you'd prefer to use this botanical in cream form, then our 24K Deep Moisturizer is the way to go. Even better, combine this cream with the serum above to enjoy a double dose of chamomile goodness!
Licorice Root Extract
People often turn to harsh chemicals when they want to lighten the look of discolored skin. However, those ingredients are notorious for their side effects, making it wise to try natural alternatives first. This is where licorice root extract comes in.
Studies confirm that licorice root extract can successfully fade the look of hyperpigmentation. Whether you're dealing with the appearance of dark spots from teenage acne breakouts or melasma caused by hormonal fluctuations, licorice root extract can help to rebalance your complexion to leave it looking bright and even.
Since the eye area is highly prone to discoloration, we've included licorice root extract in our 24K Intensive Eye Formula Cream. This product is all about reducing the look of dark shadows and circles around the eyes. It also de-puffs the appearance while smoothing away the visibility of crow's feet. Use it each night before bed to wake up with an eye area that looks smooth and bright.
Mangosteen Fruit Extract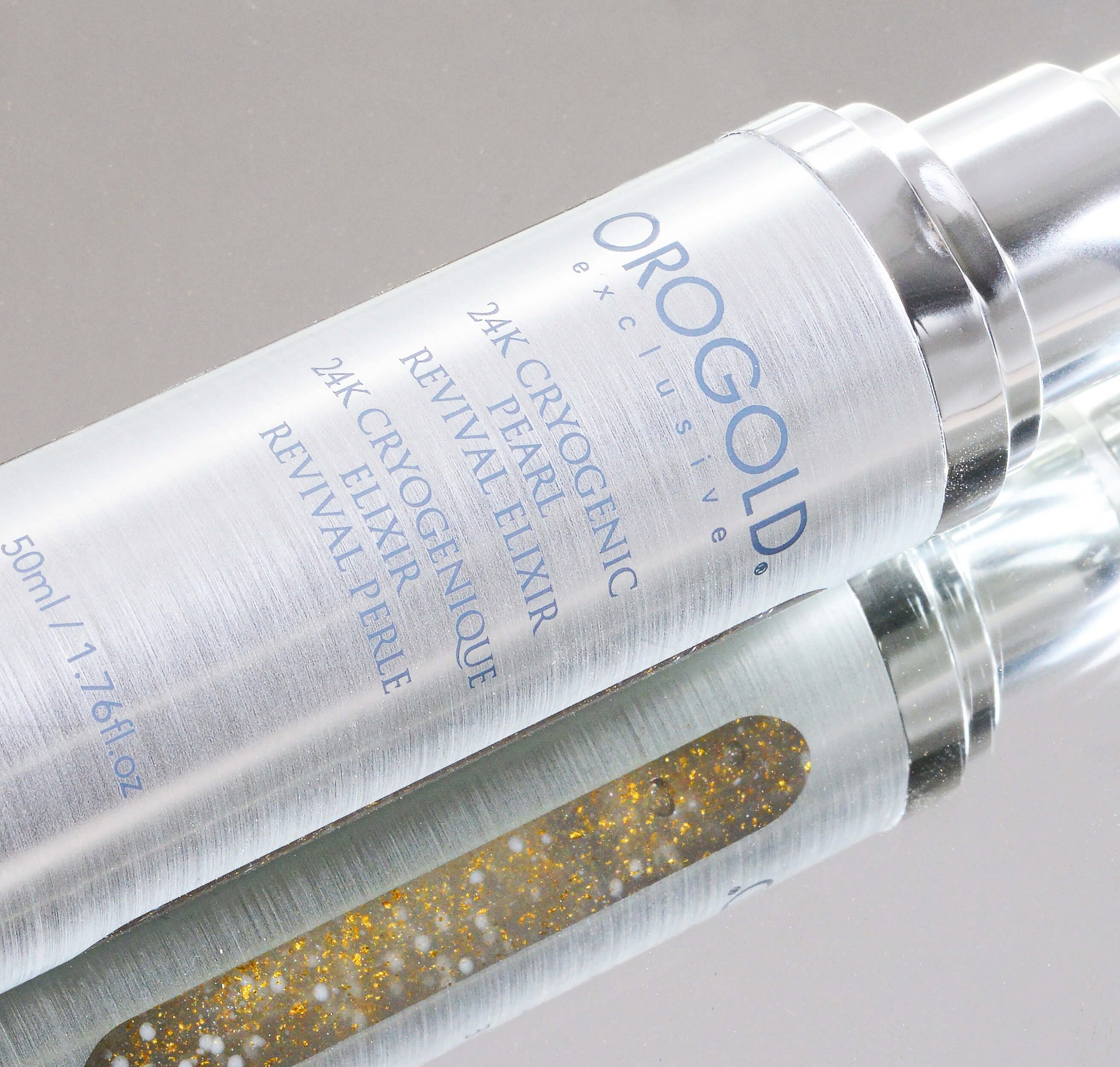 Mangosteens are a tropical and relatively rare fruit. People love them for their uniquely sweet flavor. However, research also points to how this ingredient can help with a variety of different visible skin concerns too. 
For starters, it has powerful antioxidant properties. These are vital when it comes to reducing the appearance of skin aging, which mangosteen extract has been proven to do. This botanical is also fantastic at calming the look of inflamed and irritated skin. Even better, it will mattify the complexion at the same time.
You'll find this fruit extract in the OROGOLD 24K Cryogenic Pearl Revival Elixir. This serum not only illuminates the complexion but also targets the visible signs of skin aging, including the appearance of fine lines and wrinkles.
Green Tea Leaf Extract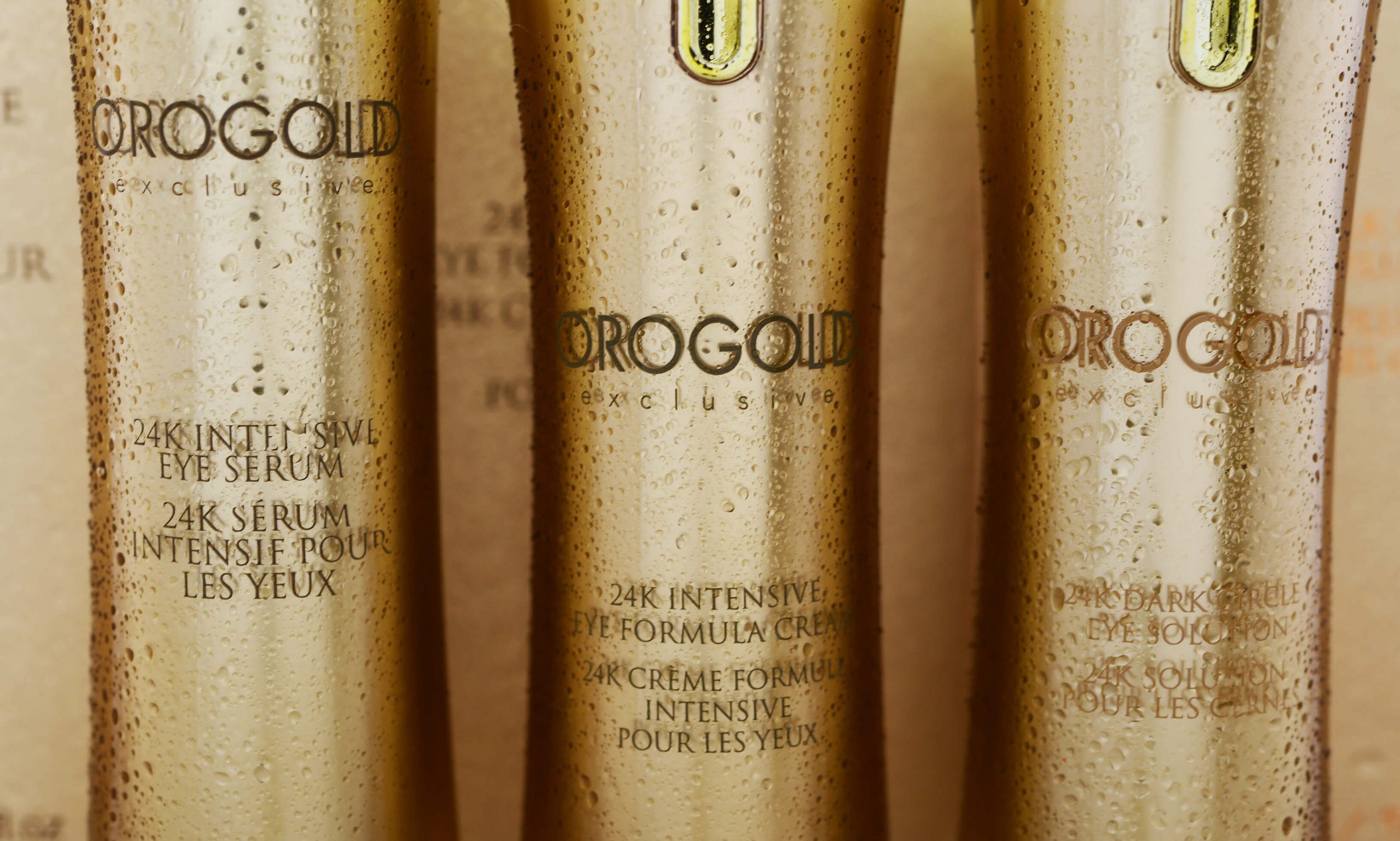 Let's round things off with one of the most-studied natural skincare ingredients out there; green tea extract. Why is it so popular? Because it's an amazing source of EGCG, a potent antioxidant that can protect the appearance from sun damage.
In addition to ensuring that the skin feels protected, EGCG can also reduce the look of existing damage. Whether this may be wrinkles, dark spots, or anything else that has been triggered by UV rays, green tea extract is what you need to repair your complexion.
Since green tea extract is such a mainstream ingredient, chances are that it's already present in your skincare routine. However, if it's not, give the OROGOLD 24K Intensive Eye Serum a try. It combines green tea extract with licorice root extract and a number of other botanicals to restore and revive the look of the skin around the eyes.
Enjoy the Best Natural Skincare Ingredients With OROGOLD
At OROGOLD, we're all about making the most of what nature has to offer. Whether this may be in the form of precious metals, flower extracts, or seed oils, our formulas are loaded with some of the best natural skincare ingredients available. If you know that your skincare routine could do with an upgrade, try adding some of these products to your regimen today!
Click here to shop for more botanical-infused bestsellers from OROGOLD.