6 Things We Think You Should Know About OROGOLD Serum Formulas
Posted on January 30, 2023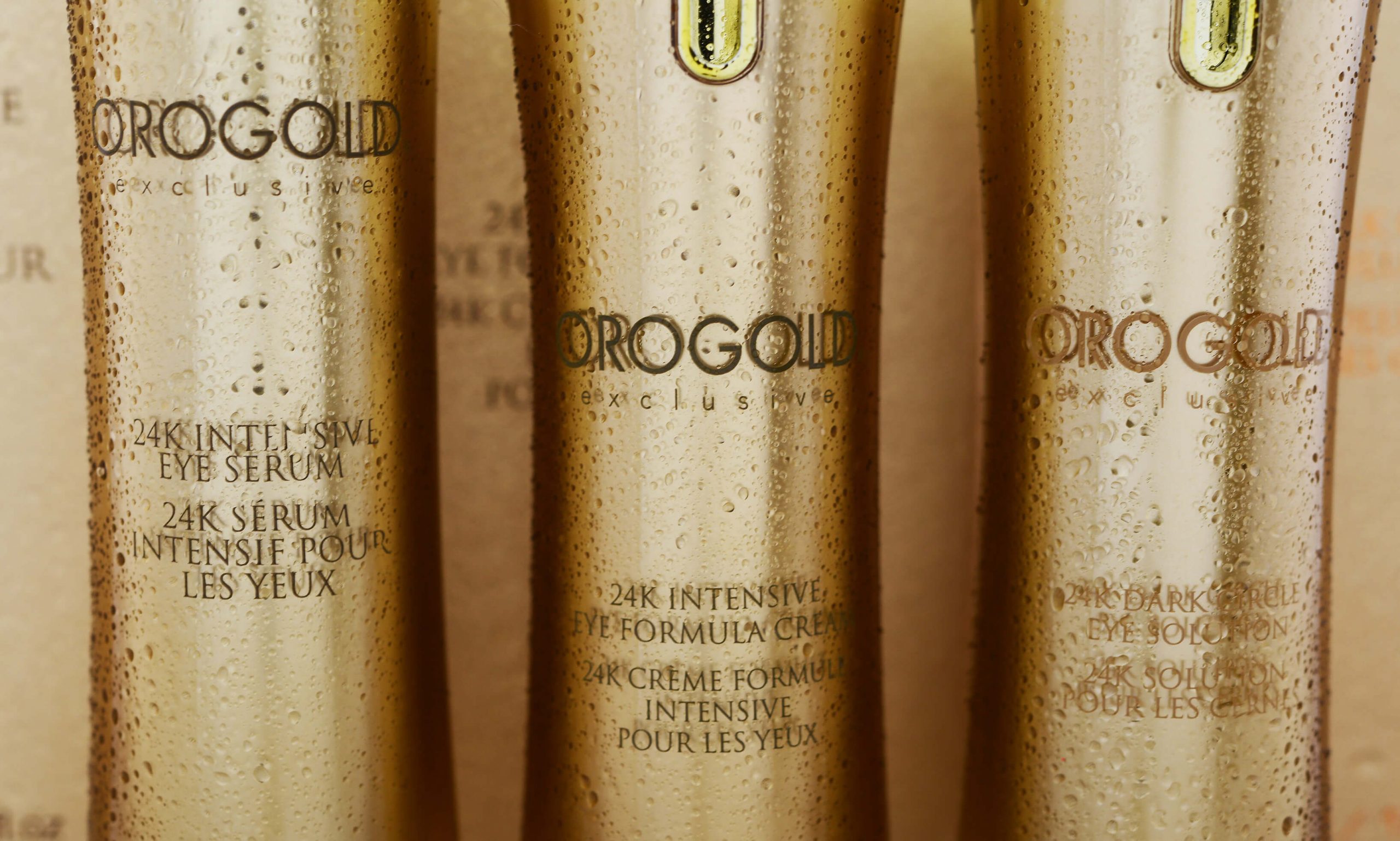 Love serums? So do we! Not only does a good serum feel ultra decadent when applied to the skin, but these silky formulas are usually loaded with high concentrations of skin-loving ingredients. If you're trying to target a specific visible skin concern, you can often achieve the improvements you're seeking with a serum.
So, where do OROGOLD serum products fit into this? How do they compare to the thousands of other serums out there?
Read on – OROGOLD is about to share six things we think you should know about OROGOLD serums.
1. All OROGOLD Serum Formulas Contain 24K Gold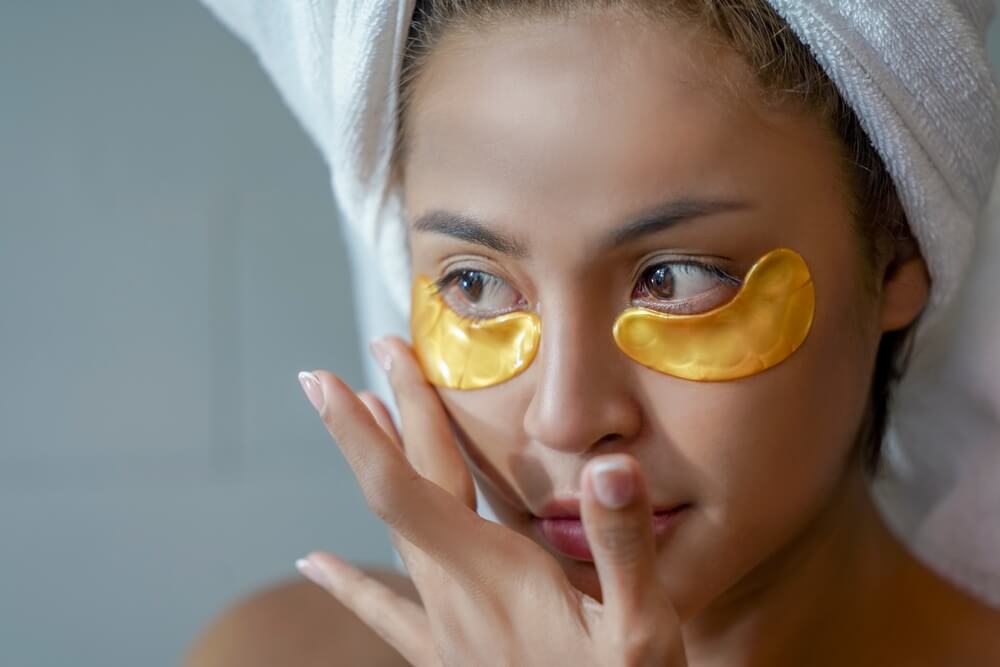 At OROGOLD, our signature ingredient is gold. You'll find it in all of our formulas, including our serums.
Why gold?
While some may think that utilizing this ingredient for skincare purposes is nothing more than a gimmick, this couldn't be further from the truth. Instead, gold is an ingredient that has been used in cosmetics for centuries. Even the ancient Egyptians loved how gold gave the complexion a boost.
Gold offers up a number of beautifying properties. To start with, it's a great ingredient for reducing the appearance of aging. It makes fine lines and wrinkles look less visible while giving the skin a tighter and more elastic finish. 
It's also effective at minimizing the look and feel of inflammation and redness. It clears up and balances out the complexion, leaving it looking naturally radiant. It helps to brighten the look of the skin too, which is ideal if you've noticed the appearance of dark spots.
As you can see, these are properties that everyone can benefit from. Treat yourself to an OROGOLD serum, or any other OROGOLD product, and you'll soon be able to experience this for yourself.
2. Every OROGOLD Serum Contains Research-Backed Ingredients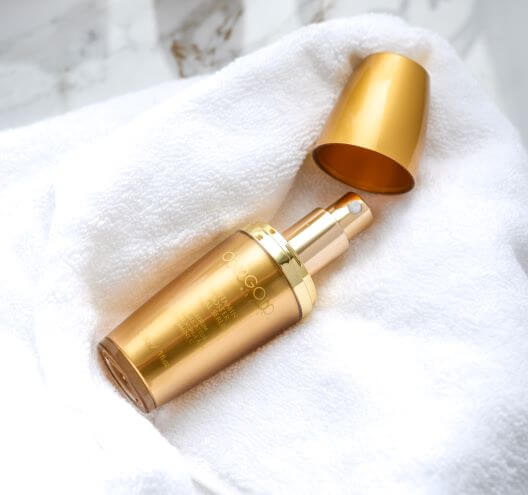 Due to how lightweight serums are, they're able to dive deeper into the skin than heavier products, such as moisturizers. This enables them to provide significant results, especially if you're using a serum that contains high-quality, science-proven ingredients.
This is where every OROGOLD serum really shines. When it comes to ingredients, our serum formulas boast the best of the best.
Take the OROGOLD 24K Rejuvenating Skin Serum as an example. Hemp seed oil is one of the stars of this blend. Multiple studies have proven hemp seed oil to be exemplary at relieving dryness while reducing the appearance of skin aging.
You'll also notice two forms of vitamin C in this OROGOLD serum. Ascorbic acid is the purest form and it's accompanied by tetrahexyldecyl ascorbate. The latter is a newer, oil-soluble form of the vitamin. It has been proven to be highly stable, with studies showing that it penetrates into the skin more effectively than other forms.
If you take a closer look at the ingredients in every OROGOLD serum, you'll notice the same theme running through. Each formula contains a carefully curated selection of high-performance compounds that have been proven effective. This is how OROGOLD serums are able to produce such dramatic changes in the complexion, which is something that low-quality serums struggle to do.
3. Each OROGOLD Serum is Designed to Address a Specific Visible Skin Concern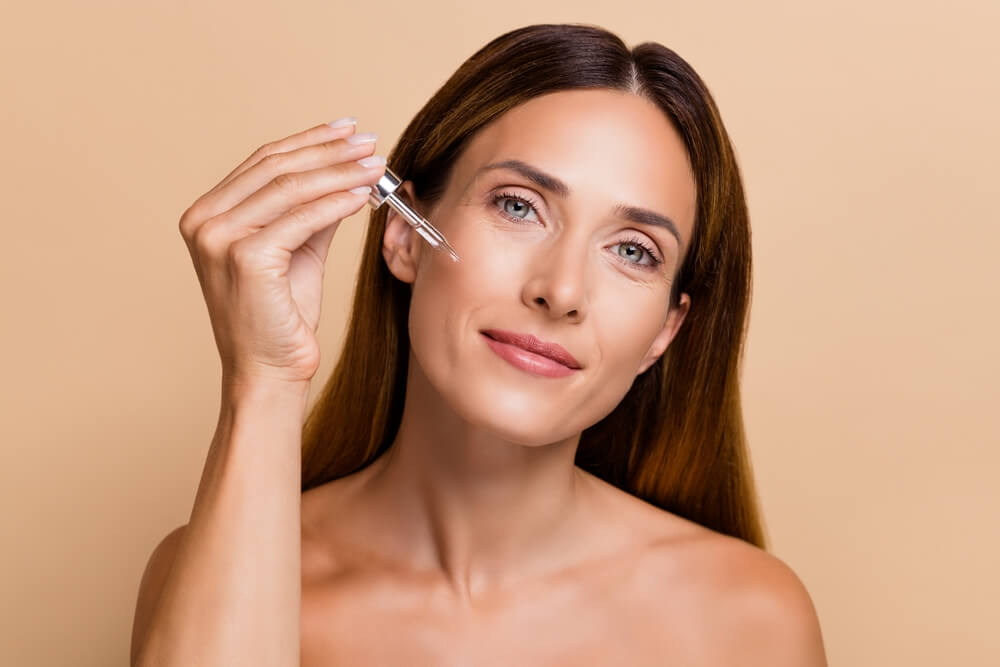 Multi-purpose serum formulas are always convenient, but they take so much longer to deliver results. If you're looking to tackle your visible skin concerns as quickly as possible, then you need targeted serum formulas. This is what you'll find at OROGOLD.
Each OROGOLD serum has been designed for a specific purpose. Decide which of your skin concerns you want to prioritize and you'll easily be able to find the right OROGOLD serum for the job.
For many of our customers, the appearance of fine lines and wrinkles is a big issue. For this, we'd recommend the 24K Kelp Caviar Micro-Bead Serum. This OROGOLD serum will smooth away the visibility of facial creases to leave the skin looking firmer and tighter.
Another common skin concern that deserves a dedicated serum is dark circles under the eyes. Those shadows can make a person look tired and so much older, and they can be caused by a number of different factors. That's why we created the 24K Dark Circle Eye Solution. This OROGOLD serum not only reduces the appearance of under-eye circles, but also diminishes the look of puffiness.
Alternatively, if you've been battling skin that looks dull and tired, give the 24K Cryogenic Pearl Revival Elixir a try. This advanced formula contains peptides, vitamins, humectants, and antioxidant-rich natural extracts. Together, they'll give your skin a bright and luminous glow.
4. Some OROGOLD Serums Produce Instant Results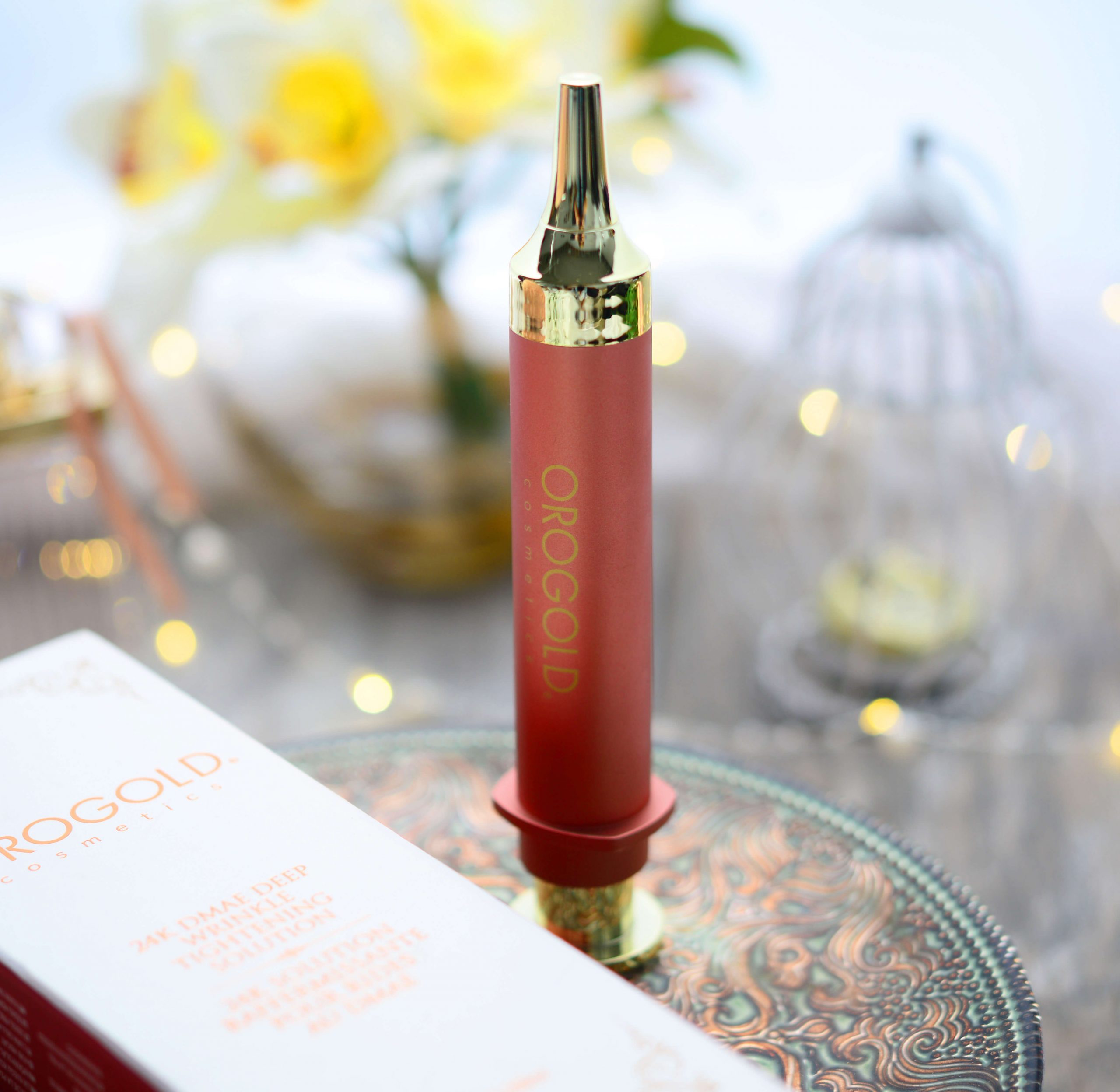 Most serums are designed to improve the complexion over time. However, there's nothing quite like the instant gratification that comes from immediate results, which is where the 24K DMAE Wrinkle Tightening Solution comes in. 
This highly specialized serum contains a very unique cocktail of ingredients. Acetyl hexapeptide-8, DMAE, hyaluronic acid, and avocado oil all make an appearance. Together, they target the visibility of wrinkles, plumping up the complexion to give the face a smoother and more youthful finish.
It's extremely easy to use this serum on individual creases, thanks to the innovative applicator. Simply aim the tip over a wrinkle, push down on the plunger to release the product, and then give it a couple of minutes to work its wonders. Take a look in the mirror and the wrinkle you just applied this solution to will look noticeably less visible.
5. OROGOLD Serums Come in Different Forms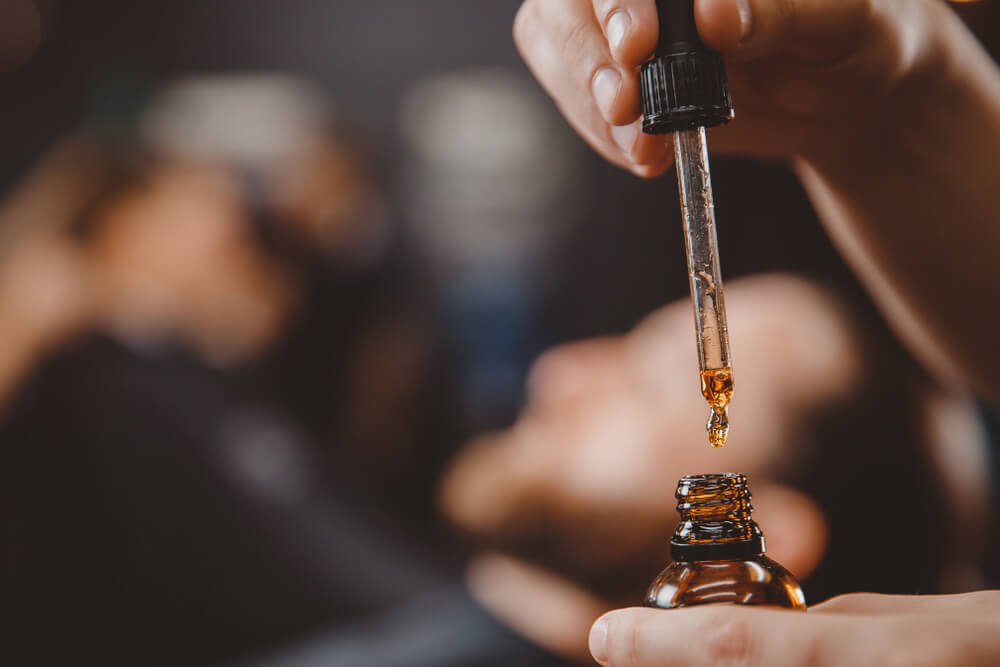 Most serums out there come in a bottle with either a pump dispenser or a dropper to release the product. However, here at OROGOLD, we like to get a little more creative…
We've already spoken about the 24K DMAE Wrinkle Tightening Solution. This serum comes in syringe-inspired packaging to ensure targeted application. 
That aside, we have other unique serum products that you can choose from too.
One very popular OROGOLD serum is the 24K Caviar Elastin Restoration. It's an encapsulated serum, meaning that each dose of the serum is individually packaged in small capsules. To apply the serum, you first break open a capsule before squeezing its contents out.
Why have we encapsulated this OROGOLD serum? Because packaging this solution in this way enables it to retain more of its potency. You won't need to worry about the ingredients degrading due to contact with air or light. Instead, each dose, from the first to the last, will be equally powerful.
Another unique OROGOLD serum worth knowing about is the 24K Rose Gold Age Glow Duo. In addition to containing our 24K Rose Gold Enriching Serum, this set also consists of 12 bottles of our 24K Rose Gold Multi-Vital Liquid Powder.
Apply the powder to your face first. It will transform into a liquid as you massage it in. Then, apply the serum over the top. 
Again, the reason why we've created this OROGOLD serum in this way is to offer up maximum potency. The powder contains a number of high-profile ingredients, including resveratrol, creatine, rose hip seed extract, and niacinamide, all of which would struggle to remain stable if pre-mixed with the active ingredients in the liquid serum formula. Keeping them separate allows you to treat your skin to ingredients at their most powerful.
6. Some OROGOLD Serum Formulas Can Be Used to Enhance Face Mask Effects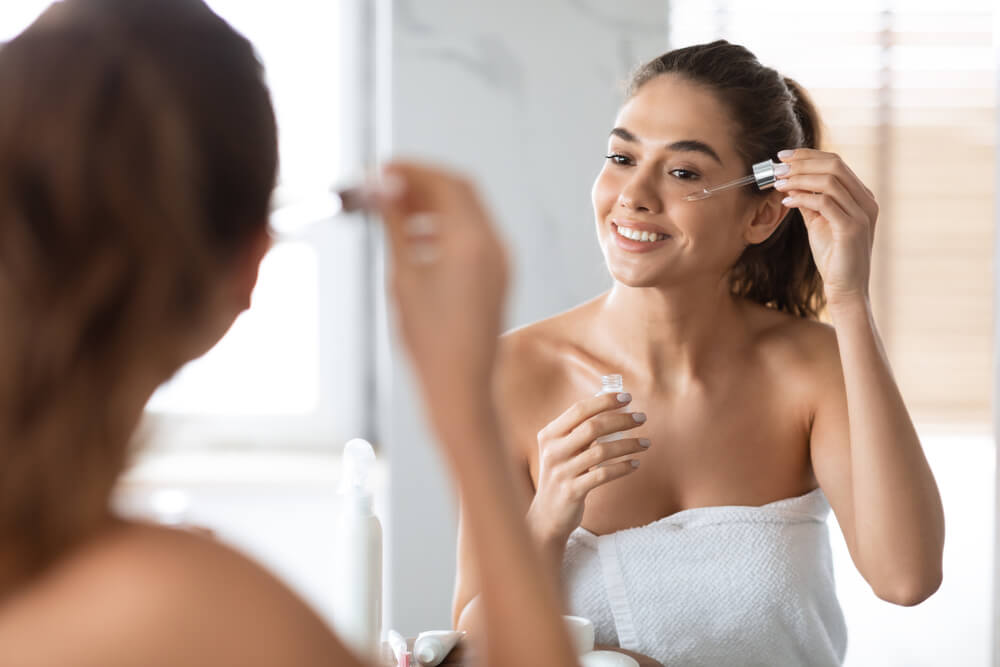 Most serums are designed to be applied to the face after cleansers, toners, and face masks have been used. However, there's one OROGOLD serum that's a little different…
Meet the 24K Termica Activation Serum. This gel-like serum has been designed to be used alongside the 24K Termica Energizing Mask. 
The mask is applied to the skin first, and then the serum is layered over the top. Not only does the serum intensify the heating effects of the thermal mask, but it also infuses the mask with a few extra active ingredients. This means that your skin will look even more radiant and recharged once the mask and serum are rinsed off.
How to Add an OROGOLD Serum to Your Skincare Routine
If you want your OROGOLD serum to be as effective as possible, then it's important to integrate it into your skincare routine in the right way. Here's how to do just that:
Start With a Cleanser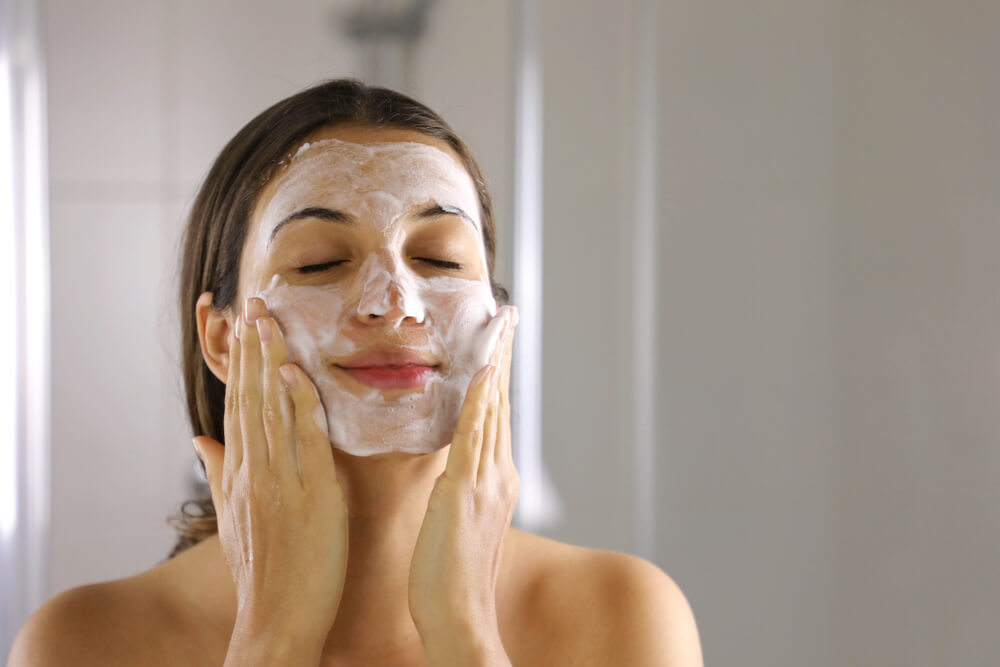 Every skincare routine should begin with a cleanser. This is vital if you want your serums and creams to work to their full potential. After all, if you don't cleanse your skin, then any other products that you subsequently apply won't be able to penetrate into your skin's layers due to the dirt, oil, and other impurities that are blocking the way.
For the ultimate cleanse, nothing beats our 24K Vitamin C Facial Cleanser. It's enriched with a number of vitamins, along with aloe vera to hydrate the skin and licorice root extract to brighten the complexion. This cleanser will lift impurities from your skin without leaving you feeling overly dry.
We'd also recommend dabbing on our 24K Purifying Toner once you're done cleansing. It'll leave your skin feeling even more receptive to the OROGOLD serum you're about to apply. 
Apply Your OROGOLD Serum(s)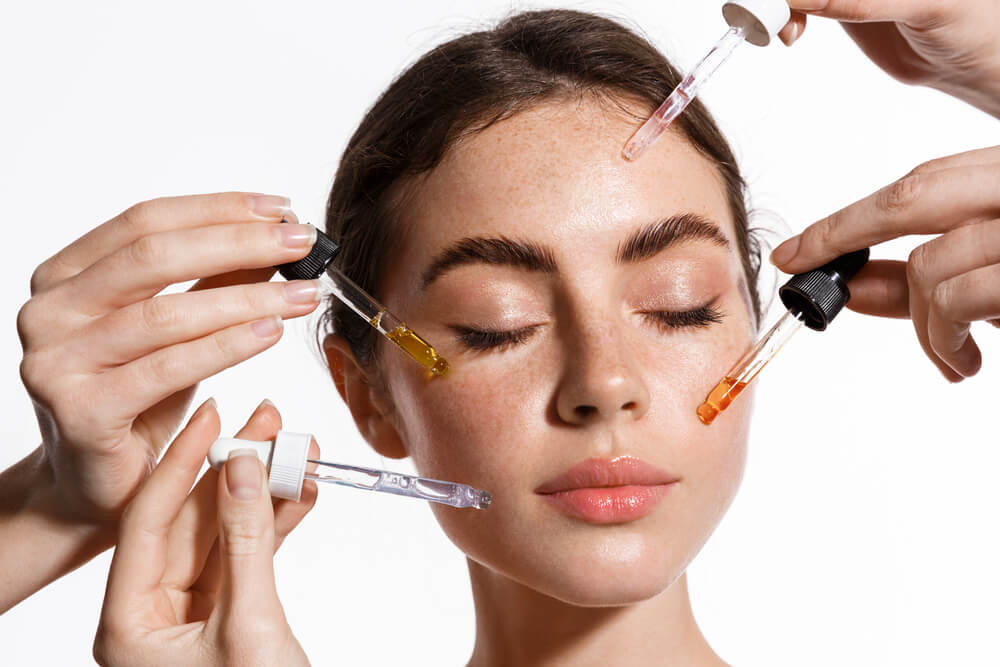 Now that your face has been thoroughly cleansed and toned, it's time to apply your OROGOLD serum. 
Of course, you don't have to pick just one. The beauty of serums is that their lightweight nature makes them perfect for layering. The key to doing so effectively is to start with the lightest serum, before working your way up to the thickest.
Ideally, try to avoid using more than three serums in a single skincare routine. After this point, the ingredients will end up diluting each other. They'll also struggle to properly penetrate into your skin since there'll already be so many other serums fighting to dive in.
Lock Your Serums in With a Moisturizer
Once you've applied your serums, it's always best to seal everything in with a moisturizer. A good face cream will form an additional layer over the surface of your skin, preventing the serum ingredients from evaporating out of your skin. 
If you don't yet have a face cream that you love, check out the moisturizer formulas available from OROGOLD. If you're trying to target a specific visible skin concern, look for a moisturizer that comes from the same collection as the OROGOLD serum you're using. This way, the ingredients will be chosen to complement each other, which will leave your skin looking better than ever. It's a win-win!
Summary
Hopefully, you now understand exactly why OROGOLD serums are loved by so many people all over the world. Not only are our one-of-a-kind serum formulas powerful and effective, but each one also feels luxuriously indulgent when applied to the skin. Whether you're trying to improve a specific aspect of your complexion or you're simply looking for a formula that can help to maintain healthy-looking skin, you'll no doubt find an OROGOLD serum that's perfect for you.
Click here to explore more bestselling skincare products from OROGOLD.