How to Choose the Right Skincare Products for Your Skin Type
Posted on May 15, 2023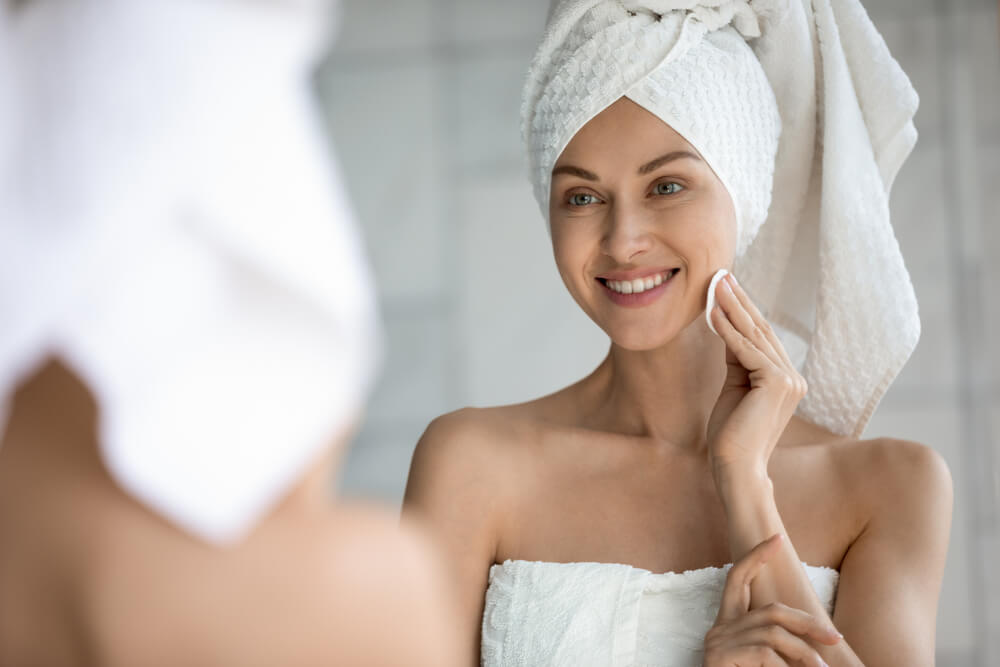 Skincare advice can vary depending on who's dishing it out, but one thing that everyone agrees on is that a person's skin type should influence the skincare products that they use. Fill your skincare routine with products that don't play well with your skin type and you could end up overloaded with a number of skin concerns.
However, this is often easier said than done. How exactly do you go about ensuring that you're using the right products? 
That's where OROGOLD can help. Read on to learn everything you need to know about matching your skin type to the perfect skincare products.
Identifying Your Skin Type
First things first, make sure that you know what your skin type is. You may think that you do, but it's always worth a quick reassessment if you haven't been paying attention to your skin for a while. Skin types can change due to everything from hormones to aging, so you'll likely experience a few of them as you progress through your life.
Here's a quick guide to help you figure out exactly what your skin type is:
Dry Skin: Dry skin doesn't produce enough sebum, leaving it feeling dry to the touch. Flakiness and itching are common, and you'll likely also sport quite a rough and dull complexion.
Oily Skin: Oily skin produces too much sebum, which leaves the skin greasy and shiny. The pores usually look larger too, and breakouts are a common occurrence.
Combination Skin: Combination skin is a combination of oily and dry. It's usually the T-zone (nose and forehead) that's oily with the cheeks being dry, but the dry/oily areas can vary with each individual.
Sensitive Skin: Sensitive skin features a compromised skin barrier, making it easily reactive. Redness, inflammation, irritation, and stinging are all common symptoms.
Normal Skin: The rarest skin type, normal skin looks clear and even, without noticeable blemishes. It produces just the right amount of sebum to keep the skin moisturized without leaving it greasy.
Choosing Skincare Products for Dry Skin
If you have dry skin, then you need to look for skincare products that moisturize and hydrate your skin. By replenishing the lost moisture in your skin, you'll be able to alleviate that dry feeling. Humectants, such as sodium hyaluronate and glycerin, are great for this.
It can also help to turn to natural oils and butters that help to seal off the skin's surface. These will prevent moisture from evaporating away, making them the perfect companion to moisture-binding humectants.
The 24K Rose Gold Advanced Cream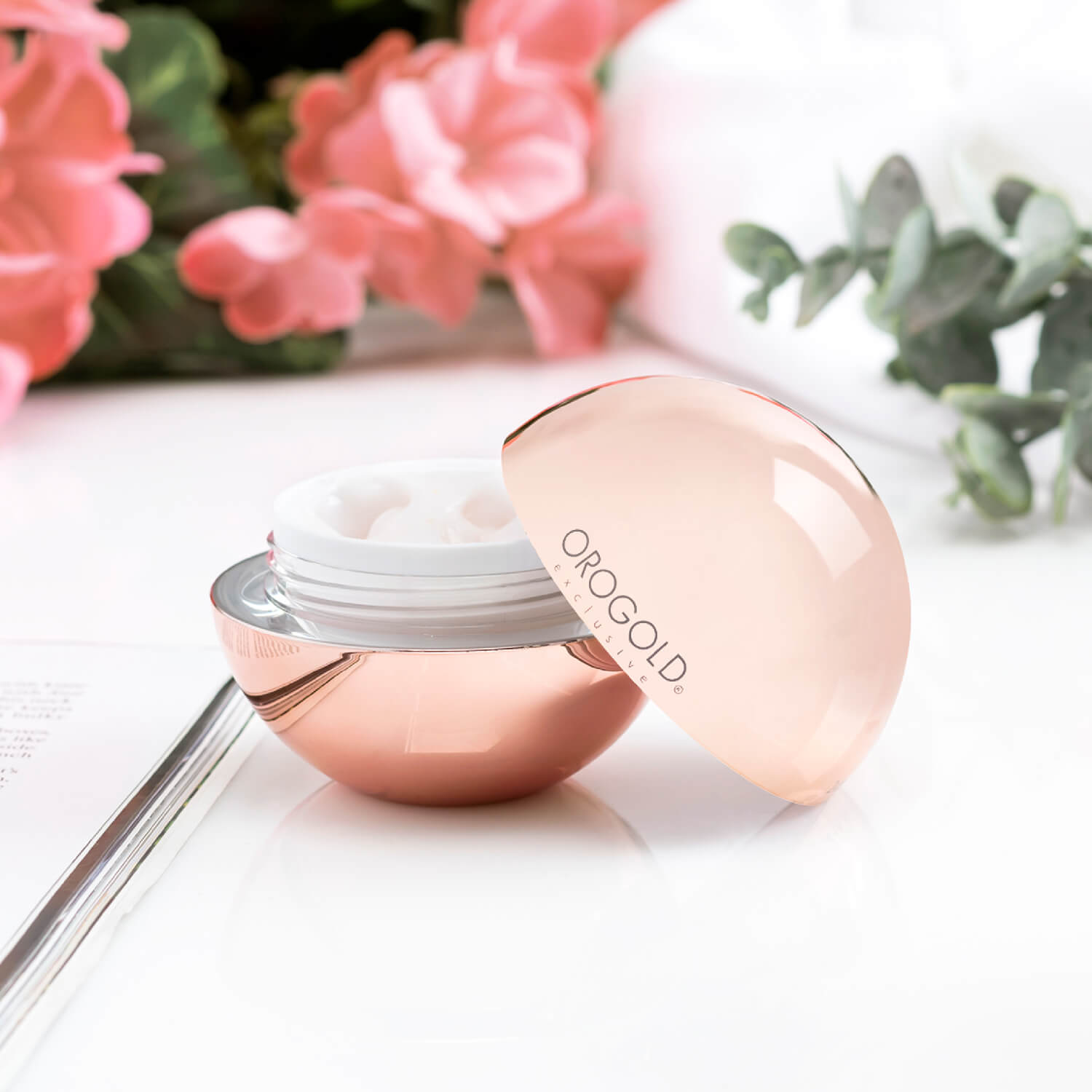 It's so important to keep dry skin constantly moisturized, and the 24K Rose Gold Advanced Cream will do just that. Designed specifically for dry skin types, this pink-hued moisturizer contains a wide selection of humectants and plant oils. From rose hip to sunflower to seaweed, it's packed with some of the most moisturizing botanicals that nature has to offer.
This moisturizer also contains vitamin E and peptides. Both ingredients will help to thicken the feel of your skin's barrier. This will help to cut back on how dry your skin feels in the long run.
24K Deep Moisturizer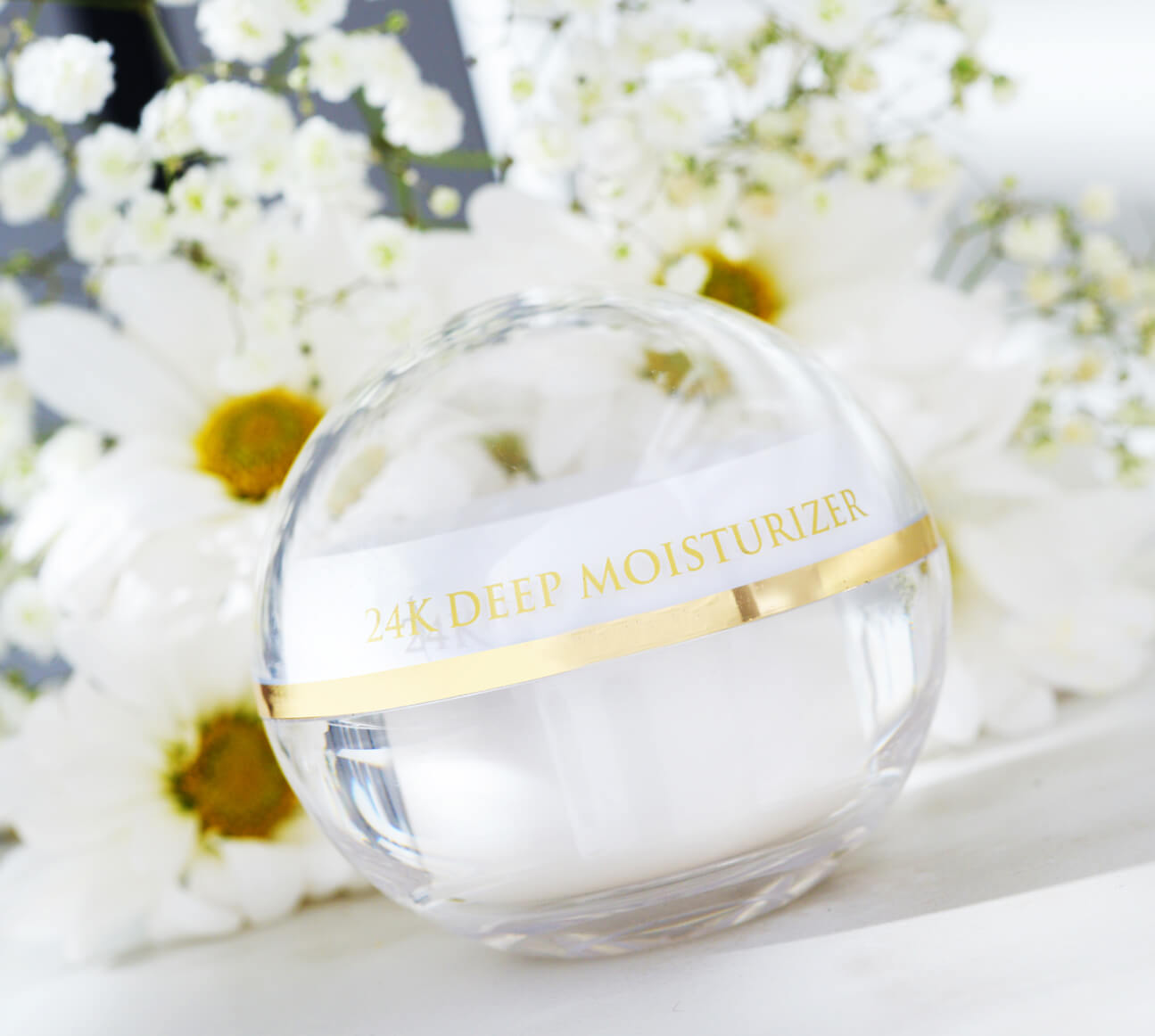 Another fantastic face cream for dry skin is the 24K Deep Moisturizer. With shea butter as its base, this formula feels beautifully velvety, yet absorbs quickly when applied to thirsty skin.
This moisturizer is infused with several vitamins too, including vitamin C and two forms of vitamin E. Combined with gotu kola extract, white tea leaf extract, and chamomile extract, this cream will immediately leave your skin feeling touchably soft and smooth.
24K Multi-Vitamin Deep Peeling + Mandelic Acid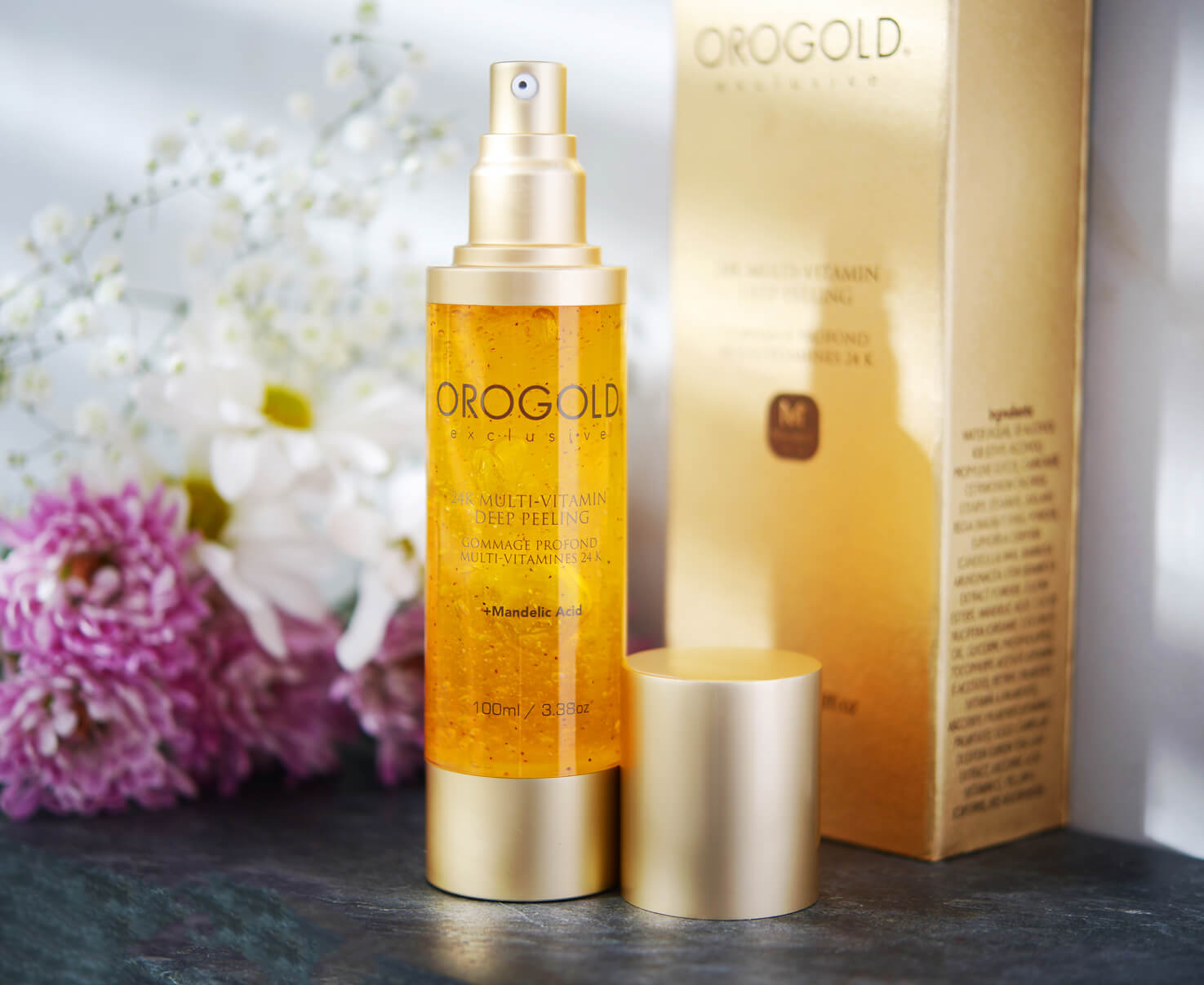 Dry skin can often look quite rough, with dead skin cells quickly building up. Exfoliation helps to clear this dull layer away, but many exfoliants can actually make dry skin even worse in the long run.
That's why we created the 24K Multi-Vitamin Deep Peeling + Mandelic Acid. It's a gentle exfoliant compared to many of the others out there, but what makes it truly unique is how it combines elements of both manual and chemical exfoliation. Featuring bamboo powder and mandelic acid as its exfoliating agents, along with jojoba oil, coconut oil, and green tea leaf extract, this formula will soften and brighten your complexion without drying it out.
Choosing Skincare Products for Oily Skin
When dealing with oily skin, you need products that will help to cut back on how greasy your skin feels. Look for lightweight formulas that will mattify your complexion, rather than weighing it down.
It would also be a good idea to seek out ingredients proven to reduce the feeling of inflammation in the skin. This will help to prevent the appearance of acne in the future.
The 24K Deep Facial Brush Set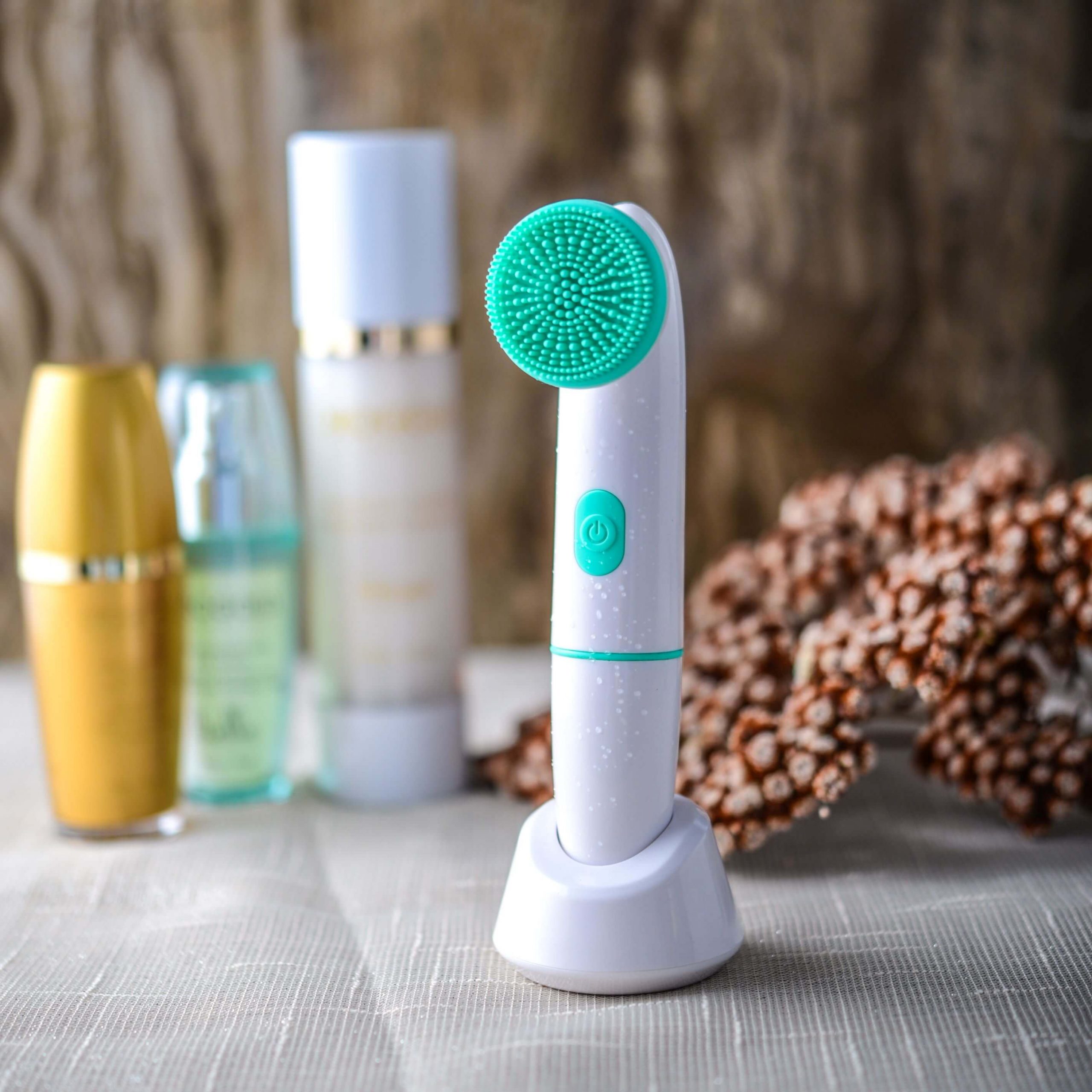 Exfoliation is important when working with oily skin. However, since there's an extra layer of oil to penetrate through, regular exfoliants can sometimes benefit from a helping hand. That's where the 24K Deep Facial Brush Set comes in. 
This battery-powered device comes with two heads. One massages the skin while the other exfoliates. Use this brush once a week instead of your regular exfoliant to leave your skin feeling deeply cleansed and purified.
24K Rejuvenating Skin Serum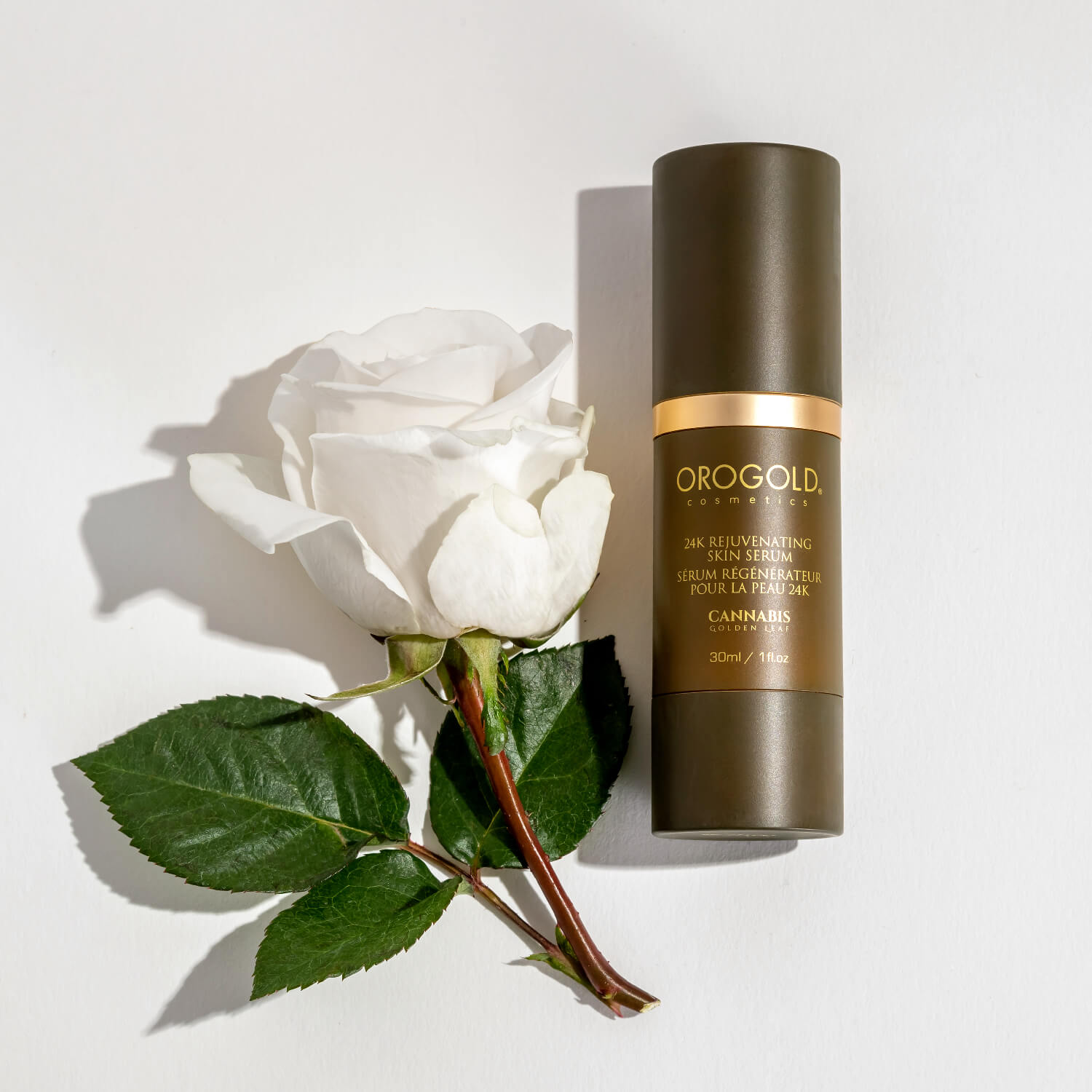 If your skin is extremely oily, then water-based skincare products may struggle to access your skin cells. Sometimes, water-free formulas can be more beneficial, which is why the OROGOLD 24K Rejuvenating Skin Serum is a must-try. 
This serum is infused with all of the major vitamins that your complexion needs to glow, including A, E, and two forms of vitamin C. It also contains wheat germ oil and hemp seed oil. Both will help to rebalance how oily your skin feels while giving your skin cells the hydration that they need to thrive.
24K Termica Activation Serum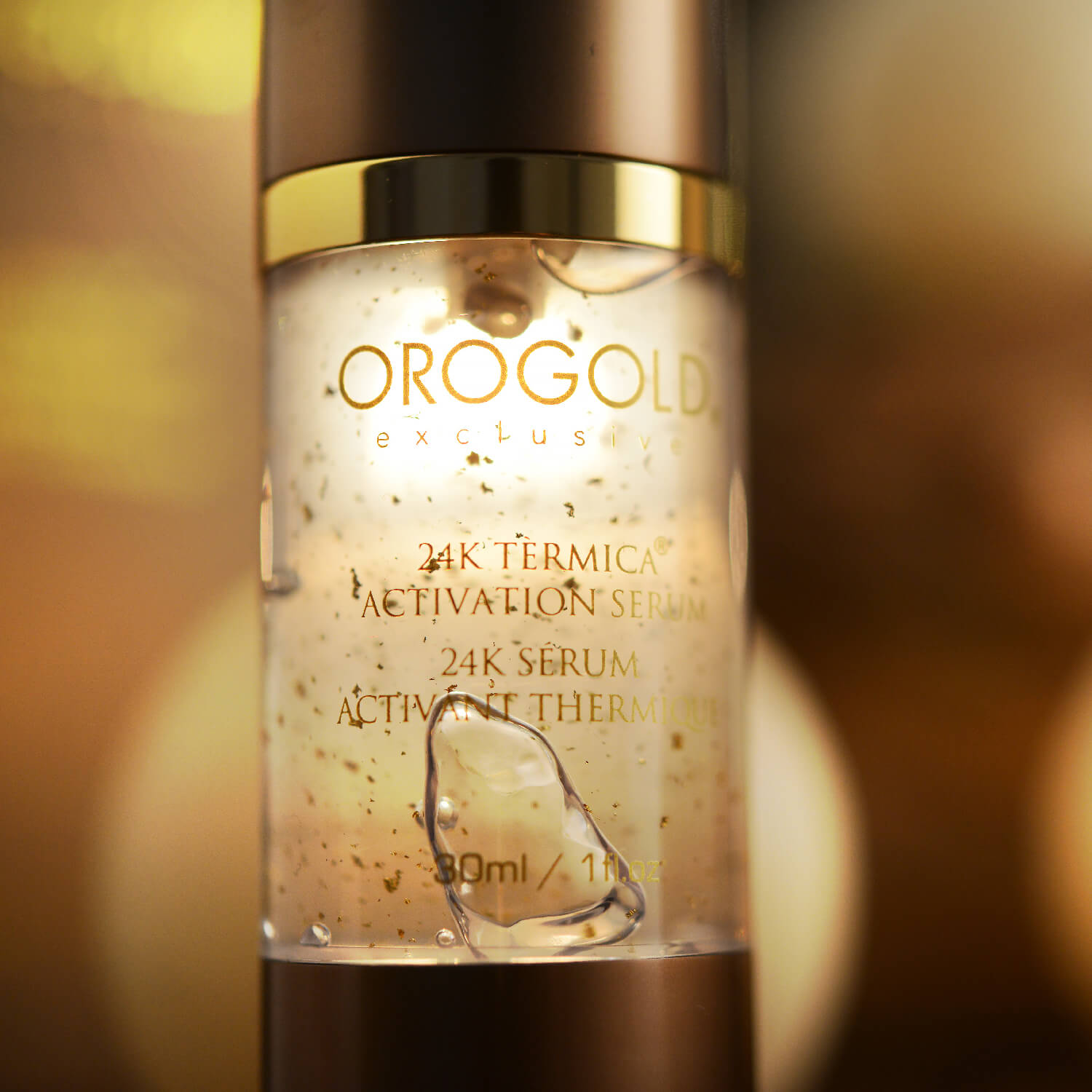 Oily skin is highly prone to breakouts, and these can often leave dark marks on the skin. Fortunately, there are some incredible ingredients out there that have been proven to fade the look of discolored skin, and you'll find several of them in the 24K Termica Activation Serum. 
From kojic acid and licorice root extract to vitamin C, vitamin A, and green tea leaf extract, this formula combines some of the best complexion-lightening ingredients in the industry to give the skin a brighter and more even finish.
Choosing Skincare Products for Combination Skin
Some people with combination skin invest in two sets of skincare products; one lot will be for their dry areas and the other will target their oilier patches. This method can be beneficial as it enables you to give each area of your skin exactly what it needs.
That said, there are some products out there that can be beneficial to both dry and oily skin. They contain ingredients that hydrate and moisturize without clogging pores, with vitamins, humectants, and certain plant extracts being prime examples.
The 24K Mousse Cleanser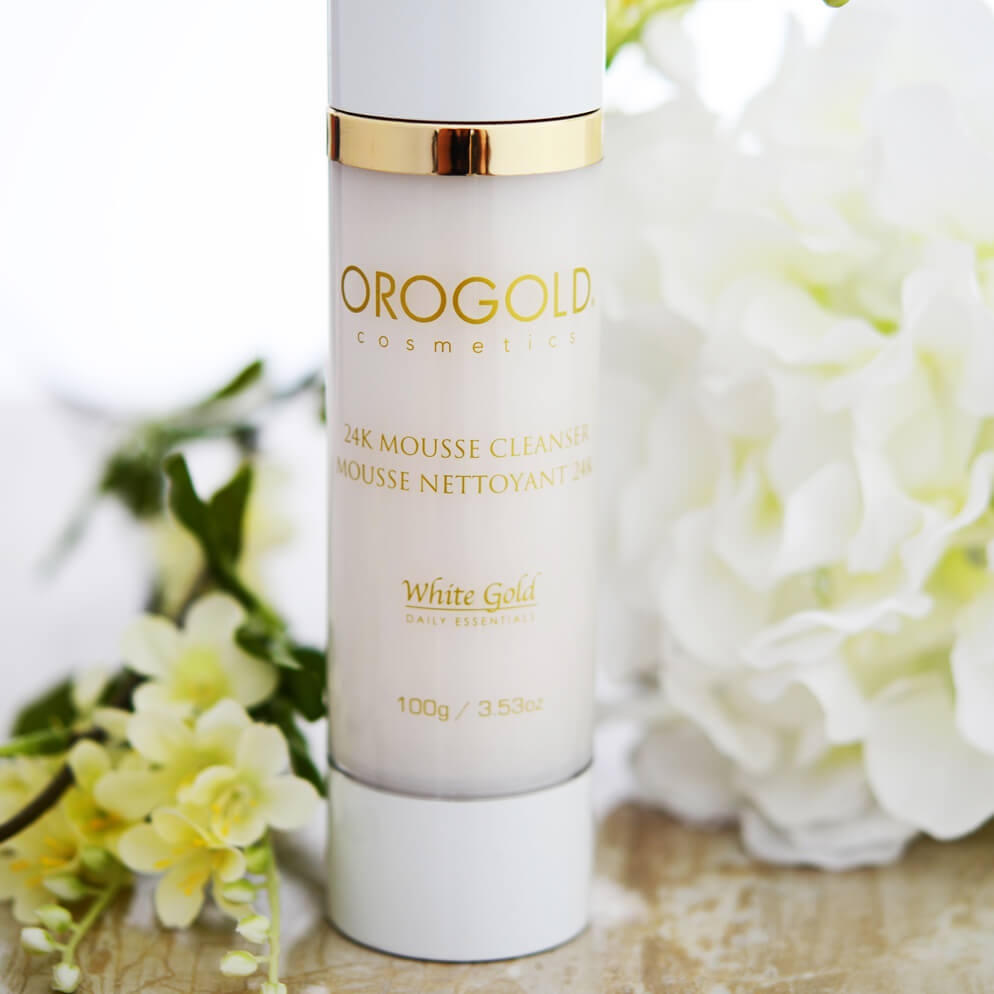 Even if you decide to go down the route of purchasing separate products for your dry and oily areas, it can be difficult to restrict a cleanser to specific parts of your face. This means that you need a formula that's safe for both dry and oily skin, just like our 24K Mousse Cleanser.
In this formula, gentle cleansing agents are combined with lightweight plant oils and extracts. The result is a blend that thoroughly clears away any excess oil lingering on the surface of the skin without drying the skin out.
24K Kelp Caviar Micro Bead Serum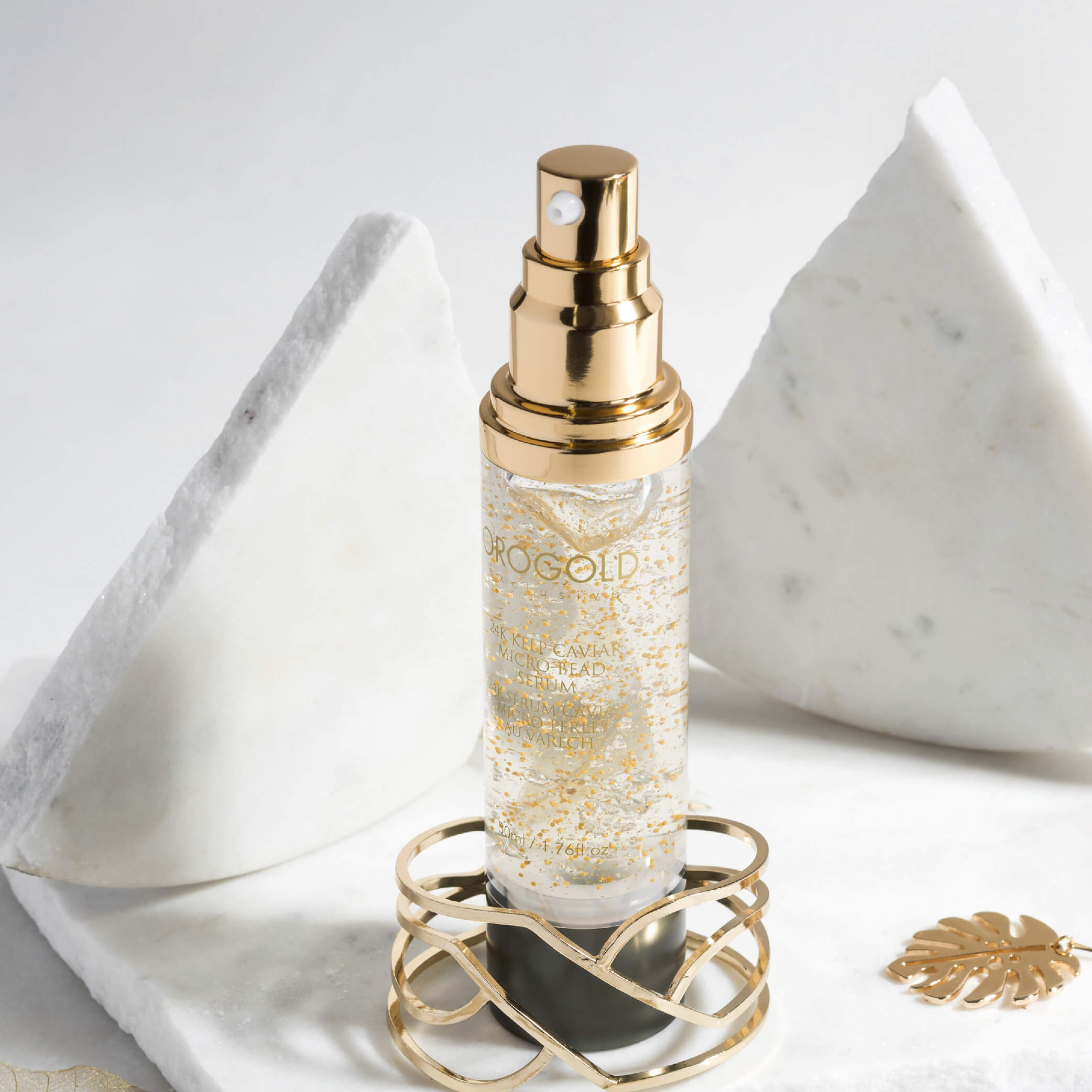 If you're looking for a way to hydrate your skin without leaving your oily areas feeling greasy, turn to the 24K Kelp Caviar Micro Bead Serum.
This formula is loaded with humectants, including glycerin, aloe vera leaf extract, and kelp extract. It's also infused with a range of antioxidant-rich botanicals to help brighten the complexion and reduce the appearance of fine lines and wrinkles.
24K Deep Lift Stretching Mask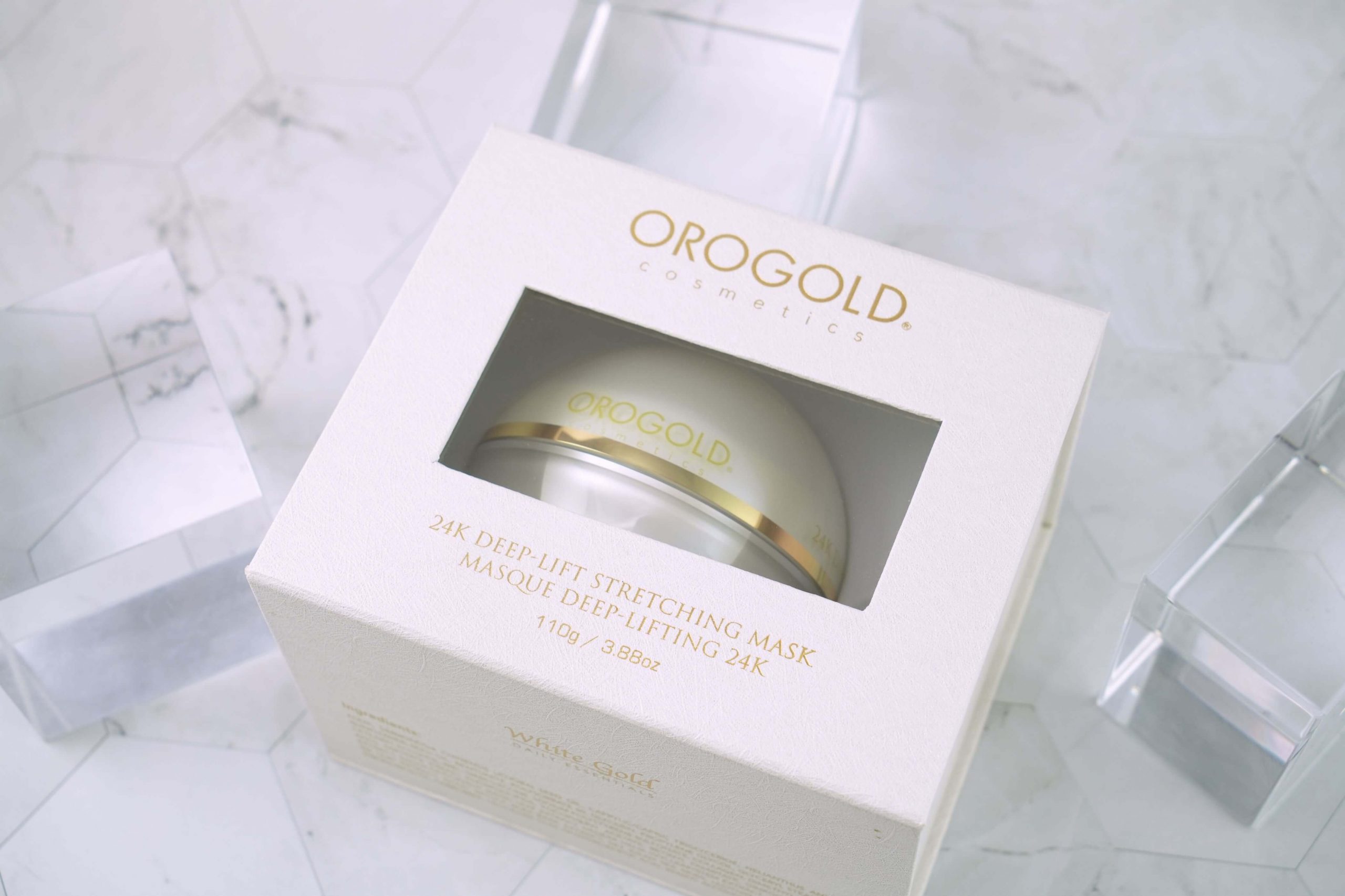 Multi-masking can be extremely beneficial for people with combination skin types. However, chances are that you won't always have the time for that, so consider the 24K Deep Lift Stretching Mask for when you need a formula that can be used all over your face. 
This mask will draw out excess oil to leave your oily areas looking detoxified and grease-free. At the same time, it will hydrate your skin to give the dry parts of your face a plumper and softer feel.
Choosing Skincare Products for Sensitive Skin
Sensitive skin can be tricky to shop for. Ideally, you need to first identify your skin's irritants. This makes it much easier to avoid products containing them.
That said, you won't go wrong when looking for skincare products designed to soothe and calm the feeling of inflammation and irritation. Ingredients that leave the skin barrier feeling stronger and more resilient are also beneficial.
24K Purifying Toner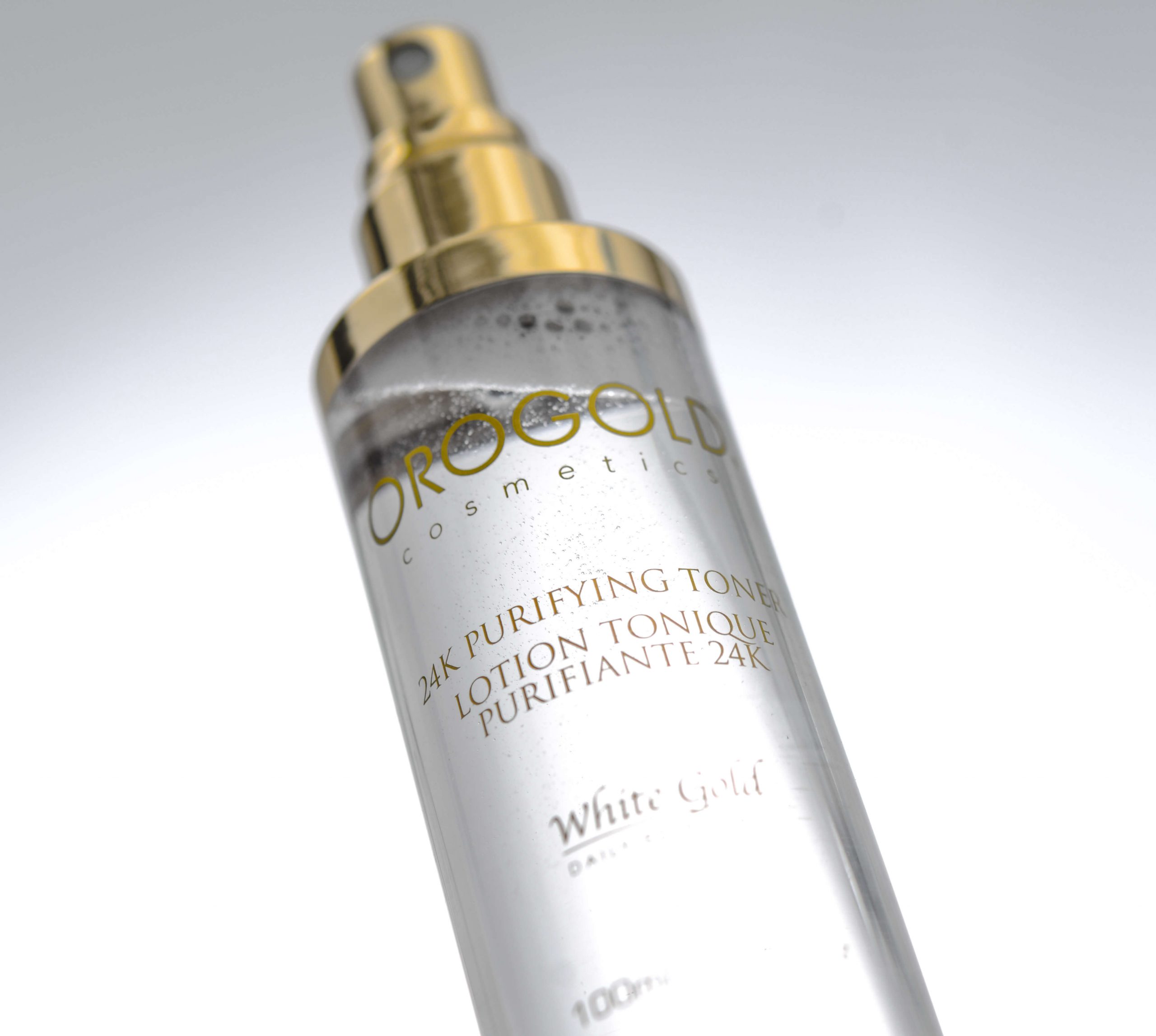 Even an extremely gentle cleanser can leave sensitive skin feeling irritated. A toner is a great way to soothe your complexion post-cleanse, with the 24K Purifying Toner being particularly effective.
With a blend of aloe vera, chamomile, cucumber, and allantoin, this hydrating formula will quickly calm the look of your skin, diminishing the appearance of redness and inflammation.
24K Deep Tissue Rejuvenation Mask & Collagen Renewal Eye Mask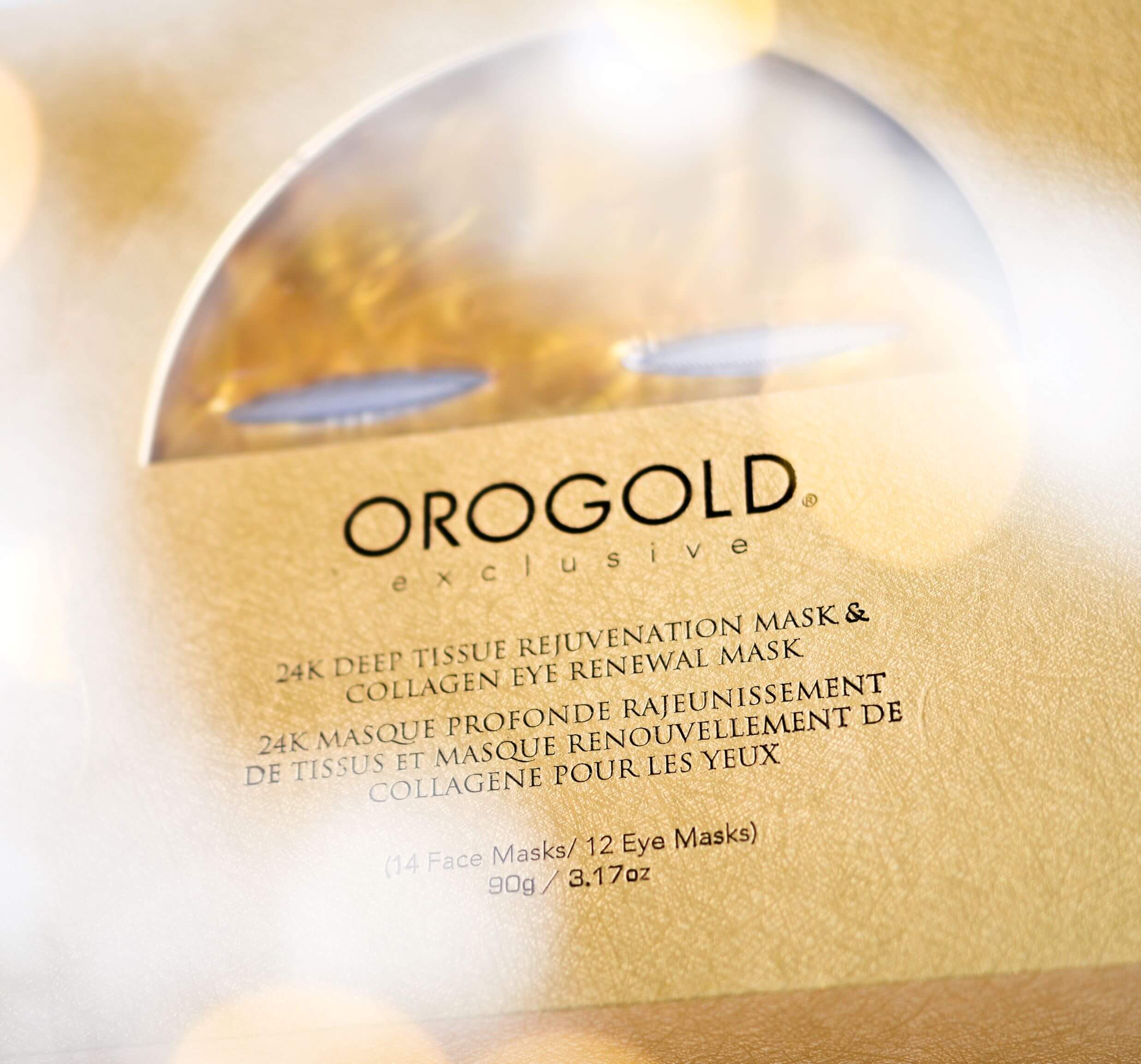 Hydrogel masks are fantastic for sensitive skin. They're packed with moisture and feel wonderfully soothing and refreshing – exactly what sensitive skin needs!
If you haven't tried one yet, treat yourself to OROGOLD's 24K Deep Tissue Rejuvenation Mask & Collagen Eye Mask. Featuring a number of hydrating ingredients, this mask will leave sensitive skin feeling perfectly balanced and deeply restored.
Choosing Skincare Products for Normal Skin
Chances are that your skin type isn't normal. If it were, you probably wouldn't be reading this since you would be able to use just about every skincare product out there! The only exceptions would be when it comes to products designed specifically to treat the visible symptoms of one of the other skin types – these formulas could unbalance your skin.
However, if you're shopping at OROGOLD, you won't need to worry about this. All of our formulas will work well on normal skin types, so get browsing!
Summary
When you first begin your skincare journey, learning how to choose the right skincare products for your skin type can seem like a challenge. However, once you learn more about the various ingredients and products that your skin type needs to thrive, shopping for skincare will soon become second nature!
Click here to check out more exquisite skincare bestsellers from OROGOLD.