The Top Skincare Ingredients for Youthful-Looking Skin
Posted on May 30, 2023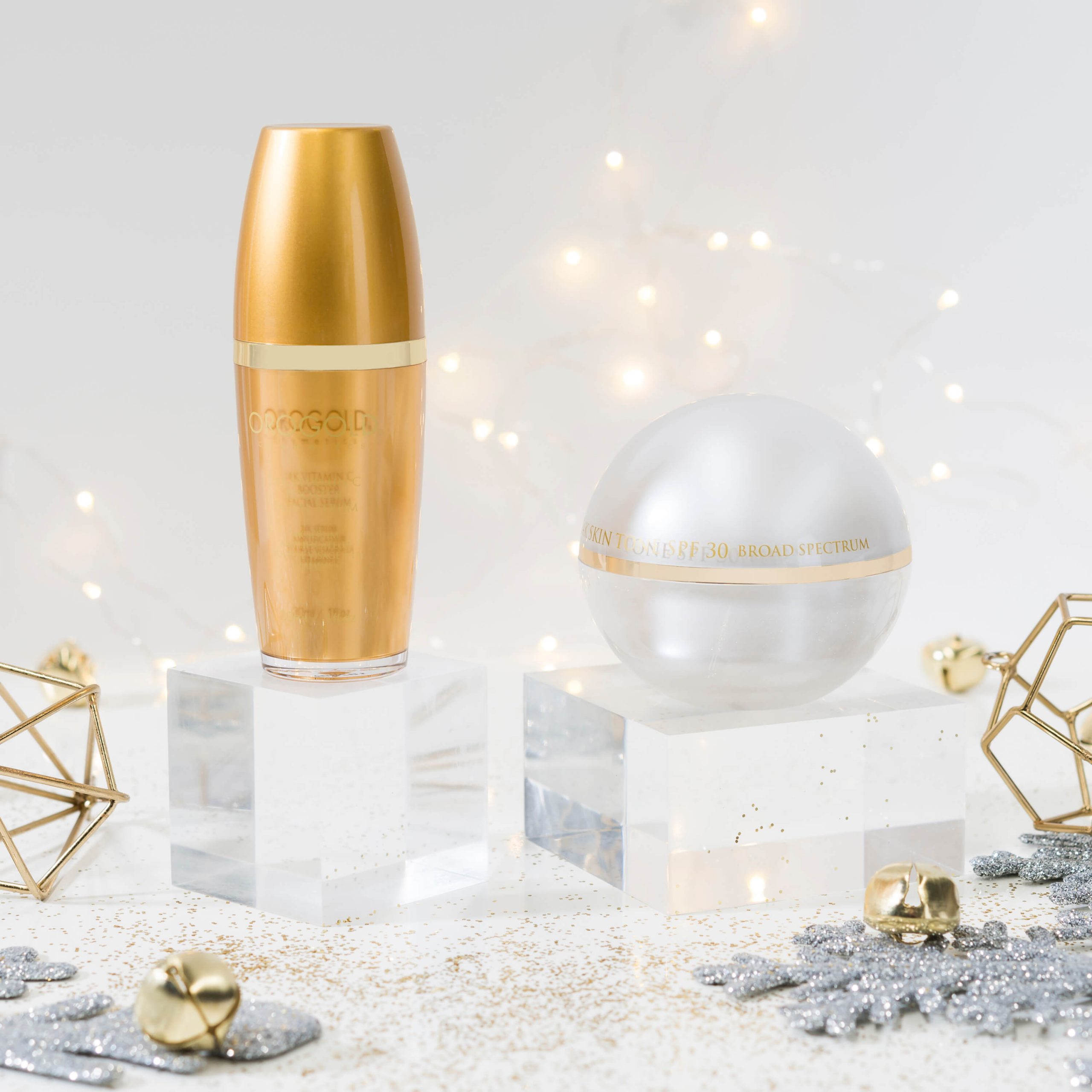 Have you ever wondered how some people manage to sustain beautifully youthful skin, even as they progress into the later years of their lives? 
Well, in some cases, it's down to genetics. However, most of the time, that youthful skin is brought about due to the love and attention that people lavish on their complexion. Using the right skincare products can really go a long way in keeping the visible signs of aging at bay.
So, which ingredients should you be looking out for if you want your skin to look as fresh and young as possible? Read on as OROGOLD shares the very best!
Sodium Hyaluronate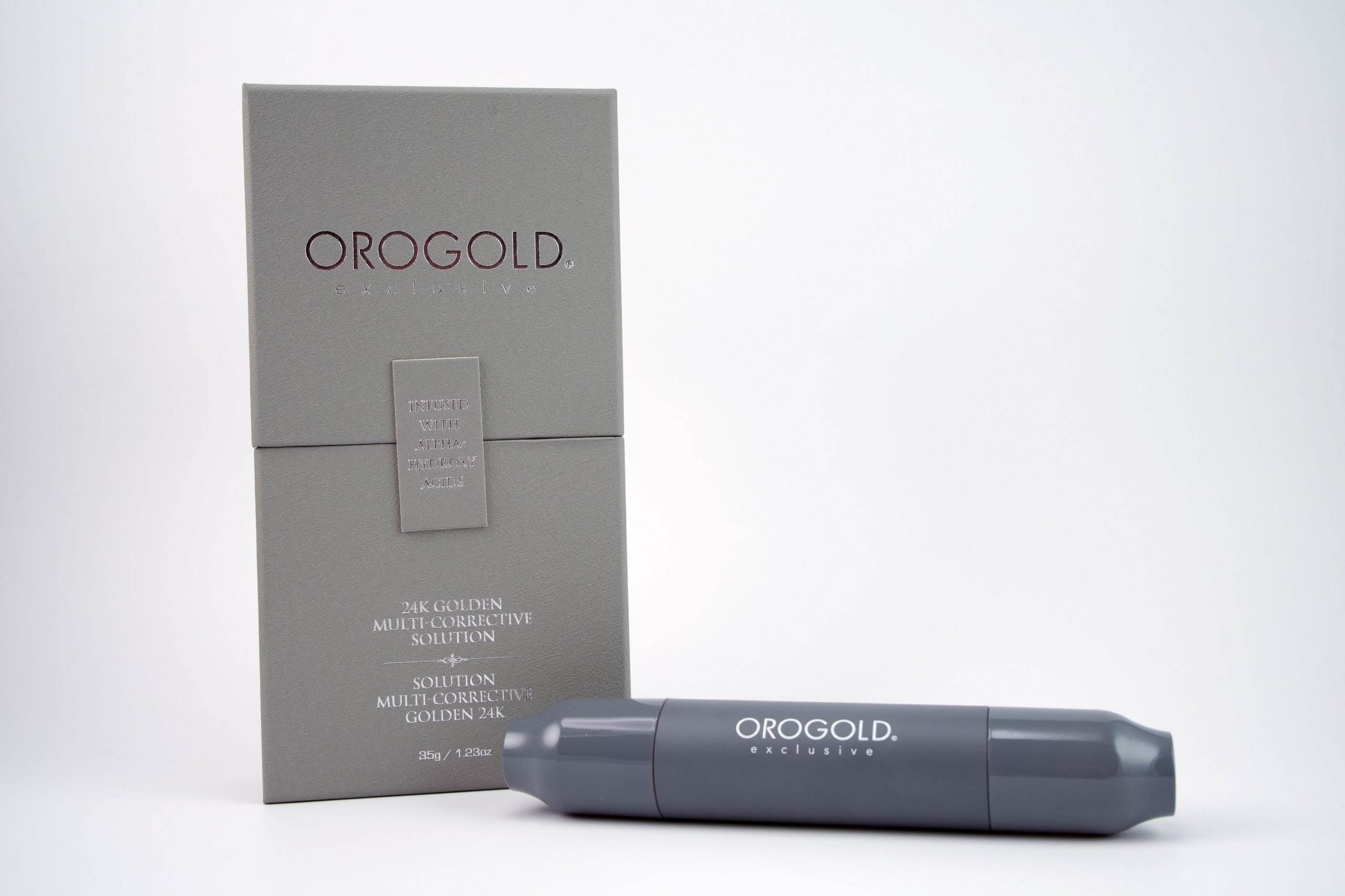 First up, one of skincare's most popular ingredients at the moment; sodium hyaluronate. You may not have heard of it, but you're likely familiar with hyaluronic acid, which is where sodium hyaluronate comes from. The main difference between the two is that sodium hyaluronate features a much smaller molecular size. This allows it to dive deeper into the skin.
Human skin naturally produces hyaluronic acid – youthful skin is full of it! However, with age comes a decline. Since hyaluronic acid is largely responsible for hydrating the skin and keeping it looking plump and full, the lack of it causes a dull, hollow, and sallow appearance.
That's what makes topical sodium hyaluronate such a game-changer. It has an immediate hydrating effect, restoring the look of volume and radiance to the skin. Its moisture-binding properties keep skin cells looking supple, soft, and so much younger.
You'll find sodium hyaluronate in several OROGOLD skincare products. However, one formula that really showcases its fast-acting effects is the 24K Golden Multi-Corrective Solution. In addition to sodium hyaluronate, it also contains a number of other complexion-plumping humectants, plus vitamins and antioxidants to help restore the appearance of vitality to your skin.
Vitamin A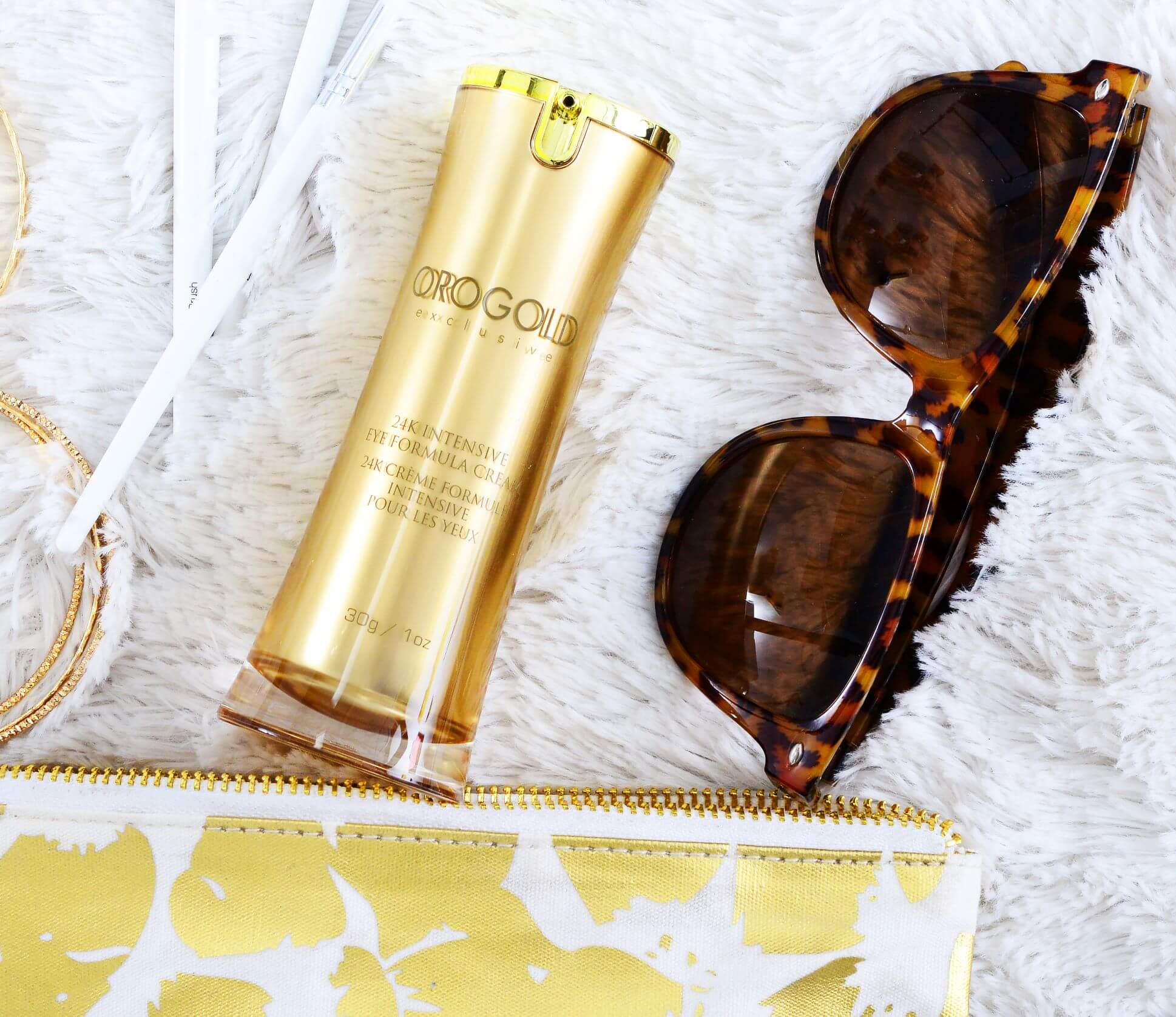 When it comes to achieving the appearance of youthful skin, just about every dermatologist would recommend vitamin A. It has been around for decades, with so many studies confirming how retinoids can dramatically reduce the visible signs of aging. They smooth away the appearance of fine lines and wrinkles, lighten the look of discoloration, and tighten the overall complexion.
While that may be the case, you need to be careful about the retinoid that you pick. Overly potent concentrations of certain derivatives can lead to skin irritation and purging.
That's why retinyl palmitate is such a hit. It provides all of the fantastic results that retinoids are revered for, yet it won't cause irritation to your skin. In fact, it's gentle enough to even be used on the delicate skin around the eyes, which is why you'll find it in our 24K Intensive Eye Formula Cream. 
This eye cream is infused with a number of ingredients that will help to keep your skin looking energetic and young. In addition to retinyl palmitate, peptides feature heavily in this blend. Just like hyaluronic acid, peptides are naturally plentiful in youthful skin. They keep the complexion soft and moisturized, which is why roughness and dryness are often experienced as natural peptide production slows down with age. 
Ceramides
Yet another compound that's heavily present in youthful skin, ceramides are lipids that can be found in the skin's protective barrier. Their main purpose is to keep the skin hydrated while preventing irritants from entering the skin's deeper layers.
Youthful skin is hydrated skin, making ceramides a great ingredient to use if you're trying to turn back the clock on your complexion. There are various ceramides out there, with ceramide-2 particularly beneficial at hydrating and moisturizing the skin.
You'll find the ingredient in the OROGOLD 24K Termica Activation Serum. This formula has been designed to brighten the look of the skin while reducing the visibility of fine lines and wrinkles, making it a must-try if a youthful complexion is your aim. In addition to ceramide-2, it also brings you peptides, seaweed extract, sodium hyaluronate, and green tea extract, enabling it to tackle the appearance of aging from every angle.
Vitamin C
You probably already know how important vitamin C is when it comes to achieving the appearance of youthful skin. After all, just about every dermatologist, beauty blogger, and skincare brand out there is raving about it.
And they're definitely not wrong. Vitamin C's popularity lies in how it's able to boost the complexion in multiple ways. It firms and tightens the appearance, which, in turn, smooths away the look of fine lines and wrinkles. At the same time, it addresses the visibility of hyperpigmentation, lightening the look of discolored skin to balance out the complexion. It helps to keep the skin hydrated too, while also soothing the feeling of inflammation.
As you can see, it's the ultimate multi-tasker, making it well worth adding to your skincare routine. At OROGOLD, we love the ingredient so much that we have an entire collection dedicated to it. However, if you were to pick just one product to use, make it the 24K Vitamin C Booster Facial Serum.
This silky serum is loaded with two forms of vitamin C, meaning double the results. It contains vitamins A and E too, both of which are also superstars at reducing and preventing the visible signs of aging.
Green Tea Extract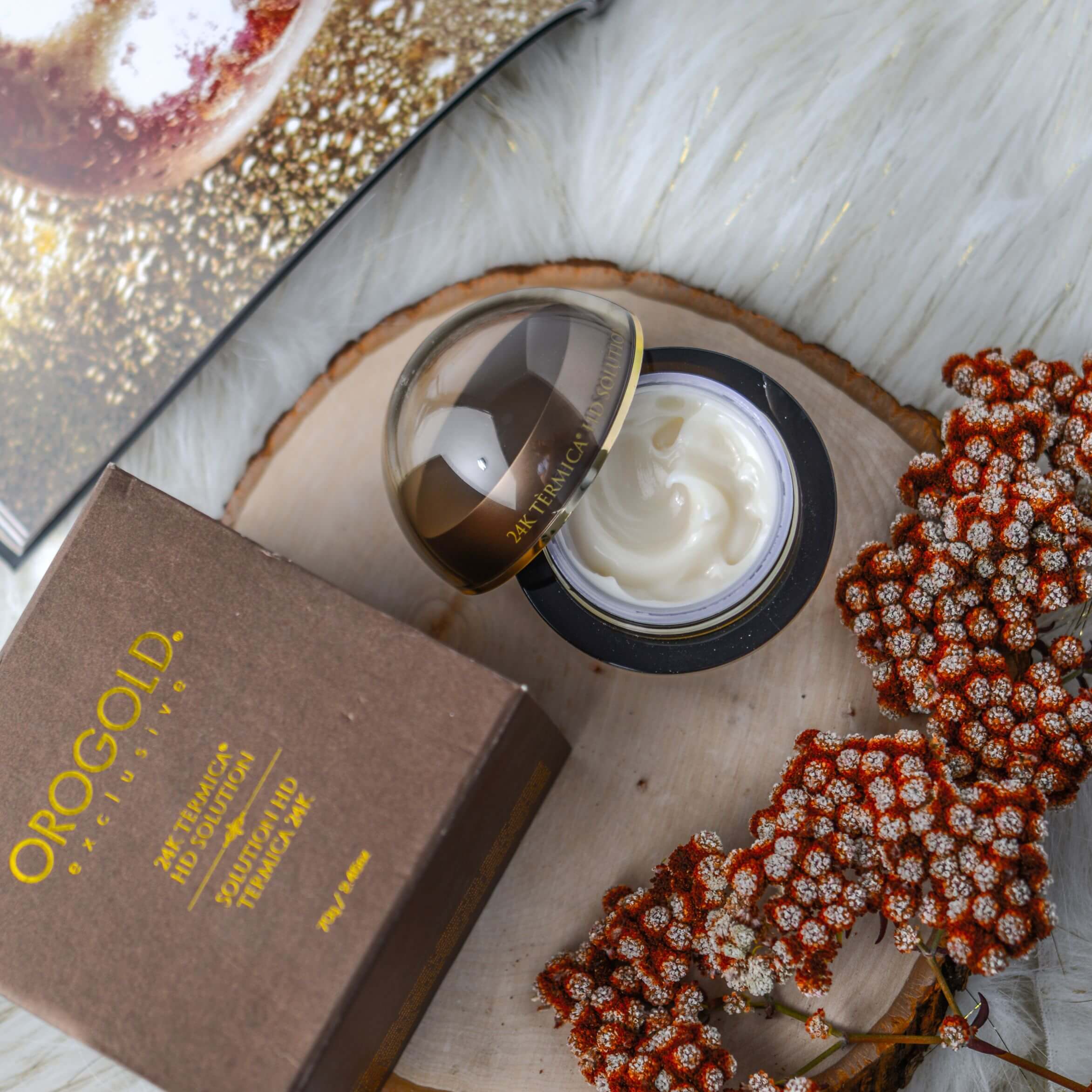 There are so many different botanical extracts used in skincare, with each one offering its own unique array of benefits. Just about every plant extract out there will be brimming with antioxidants, but one that manages to outshine the rest is green tea extract.
Its effects are thanks to EGCG. This phenolic compound has been proven to help with everything from repairing the look of sun damage to calming the feeling of inflammation. It tackles the visibility of skin aging too, while also rebalancing how oily the skin feels to reduce the appearance of acne breakouts.
It's an ingredient that's well-suited to every skin type, which is why you'll find green tea extract in such an array of skincare products. It has been included in plenty of OROGOLD formulas too, such as the 24K Termica HD Solution. 
This product is all about providing a smooth, matte, and illuminated finish. It combines green tea extract with a number of other botanicals, including sea buckthorn, chamomile, and cucumber. It also contains sodium hyaluronate, vitamin A, and a sprinkling of meteorite powder to give the skin a luminescent glow.
Resveratrol
Youthful skin usually alludes to skin that hasn't yet been affected by environmental damage. While this is difficult to completely avoid, environmental damage isn't usually visible until the later stages of life. It takes a while to build up in the skin, which is why youthful skin tends to look so flawless.
However, once all of that environmental damage has accumulated, it takes its toll on the skin. From dark spots to accelerated skin aging, this damage is a major part of what detracts from a person's youthful complexion.
How do you repair the look of environmental damage? That's where antioxidants come in. We've already discussed the potency of EGCG, which is one of the antioxidants in green tea extract. However, another powerful antioxidant worth adding to your skincare routine is resveratrol.
Derived from the skin of red grapes and other foods, resveratrol is often taken as an oral supplement. However, it works brilliantly when applied topically too. It will reduce the appearance of skin damage while brightening the complexion. Regular use can make the skin look so much younger, which is why the OROGOLD 24K Rose Gold Age Glow Duo is worth the investment. 
This is a two-step skincare system. You start by applying the 24K Rose Gold Multi-Vital Liquid Powder to your skin, massaging it in until it turns into a liquid. The resveratrol contained in these droplets will quickly soak into your skin. After this, you follow up with the 24K Rose Gold Enriching Serum, which is packed with even more antioxidants. Use this set weekly and you'll soon be enjoying a vibrant glow.
Mandelic Acid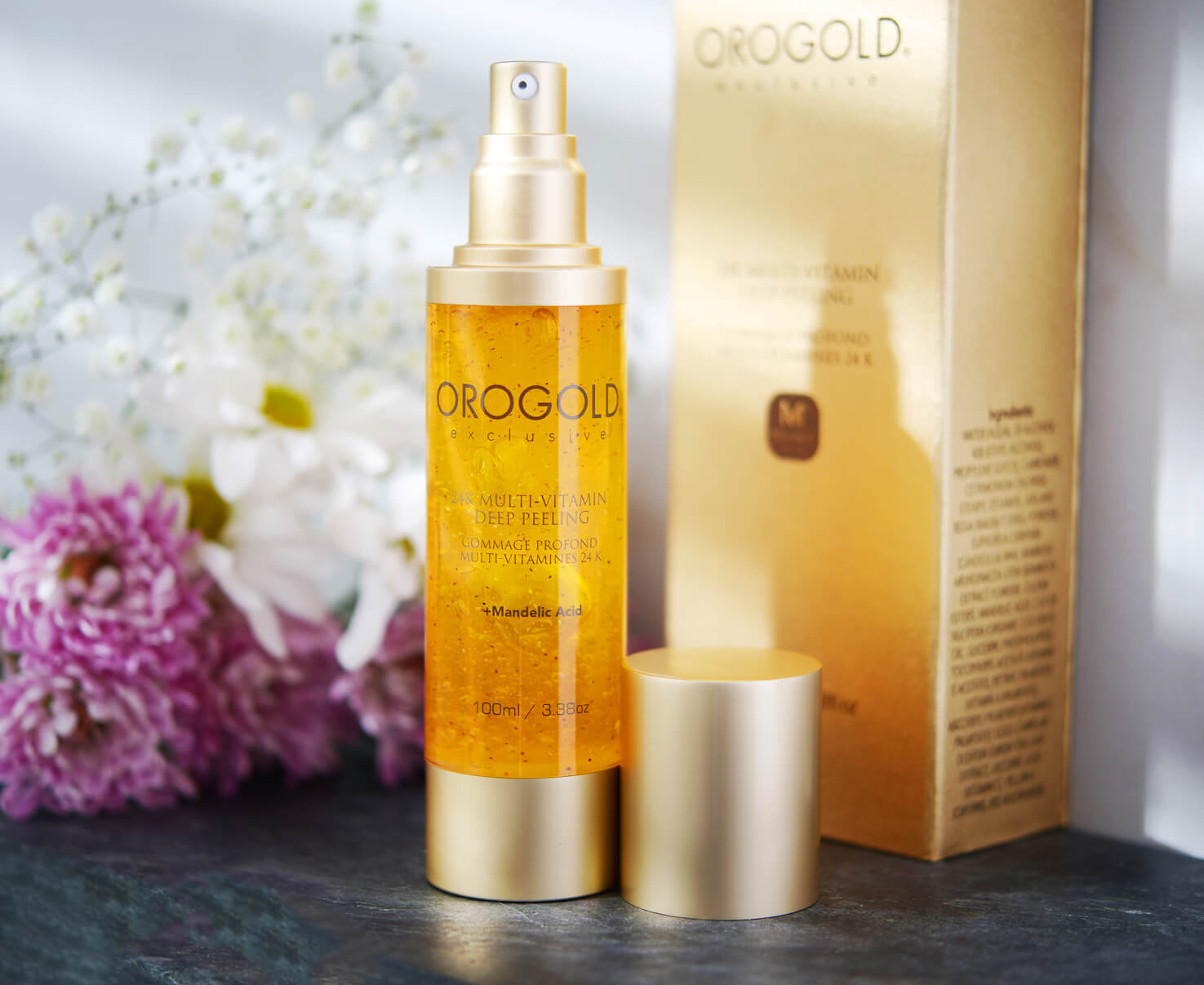 You're probably already aware of how important exfoliation is when it comes to keeping the complexion looking youthful. It clears away the dull and dead skin cells on the surface of the skin, revealing the radiance beneath. It also removes any clogs from within the pores, therefore preventing the appearance of inflammation and breakouts.
In terms of how you should be exfoliating, you have a few options. If you're trying to obtain a youthful finish, then chemical exfoliants are the better option. These contain alpha-hydroxy acids (AHAs), which are extremely effective at exfoliating the skin.
While that may be the case, aging skin is pretty delicate. Some AHAs are simply too strong for its fragility, so you need to be careful about which you pick. That's where mandelic acid can be a game-changer. Unlike other AHAs, mandelic acid, which is derived from almonds, features a much larger molecular size. This means that it's far less likely to cause irritation, and it won't damage your skin either. At the same time, it will still exfoliate beautifully.
Give mandelic acid a try for yourself with the OROGOLD 24K Multi-Vitamin Deep Peeling + Mandelic Acid. While mandelic acid is the star of this formula, it also contains bamboo powder to physically exfoliate the skin too. Vitamins A, C, and E make an appearance as well, as do several hydrating and moisturizing compounds. These are key in any good exfoliant. They'll prevent the skin from feeling vulnerable and dry post-exfoliation, leaving it looking stronger and smoother instead.
Hoping to Achieve Youthful Skin?
While you may have enjoyed effortlessly flawless skin in your youth, this becomes much harder to maintain as a person grows older. From the natural aging process to environmental damage, your skin has so much to deal with as it progresses through life. Keeping your skin looking youthful as this happens definitely requires some extra effort, as well as plenty of consistency when it comes to your skincare routine. However, pamper your skin with the ingredients featured above and you'll be able to keep the visible signs of aging at bay so that you can enjoy a naturally bright and youthful complexion for many more years to come. 
Click here to shop for more bestselling skincare products from OROGOLD.