What Are the 3 Most Important Skin Care Products?
Posted on February 28, 2023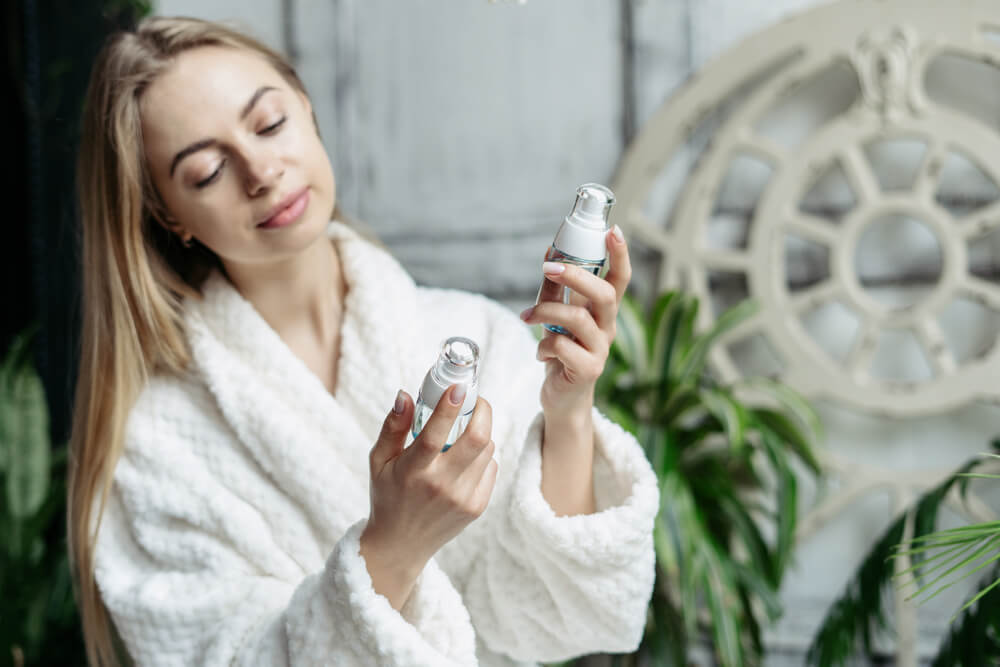 It's understandable to feel a little intimidated when you first start exploring the world of skin care. There are so many different skin care products out there – how do you know which ones your skin actually needs? Do you really have to follow a 10-step routine just to maintain healthy-looking skin?
The answer is no. When it comes to skincare, there are just three products that are absolutely essential. Read on as OROGOLD shares what those three skin care products are, along with the other products that you can use to build on your routine once you have a grasp of the basics.
The 3 Most Important Skin Care Products
If you want to strip back your daily skin care routine and keep things minimal, these are the three products that you shouldn't go without, in order of importance:
1. Sunscreen
You're probably already aware of how over-exposure to the sun can lead to skin cancer. The more exposure you get, the greater your chances of developing cancer. This is why health experts advise the use of sunscreen year-round, not just in the summer. 
To make things even worse, UV rays are responsible for up to 80% of the visible signs of aging too. This means that everything from the appearance of wrinkles to visible dark spots to saggy-looking skin can be prevented with the daily use of a sunscreen.
As you can see, it's no surprise that every dermatologist out there would say that sunscreen is one of the most important skin care products that everyone should be using. General advice is to aim for an SPF of around 30, although those with sensitive skin may need something a little stronger.
The 24K Skin Tone SPF 30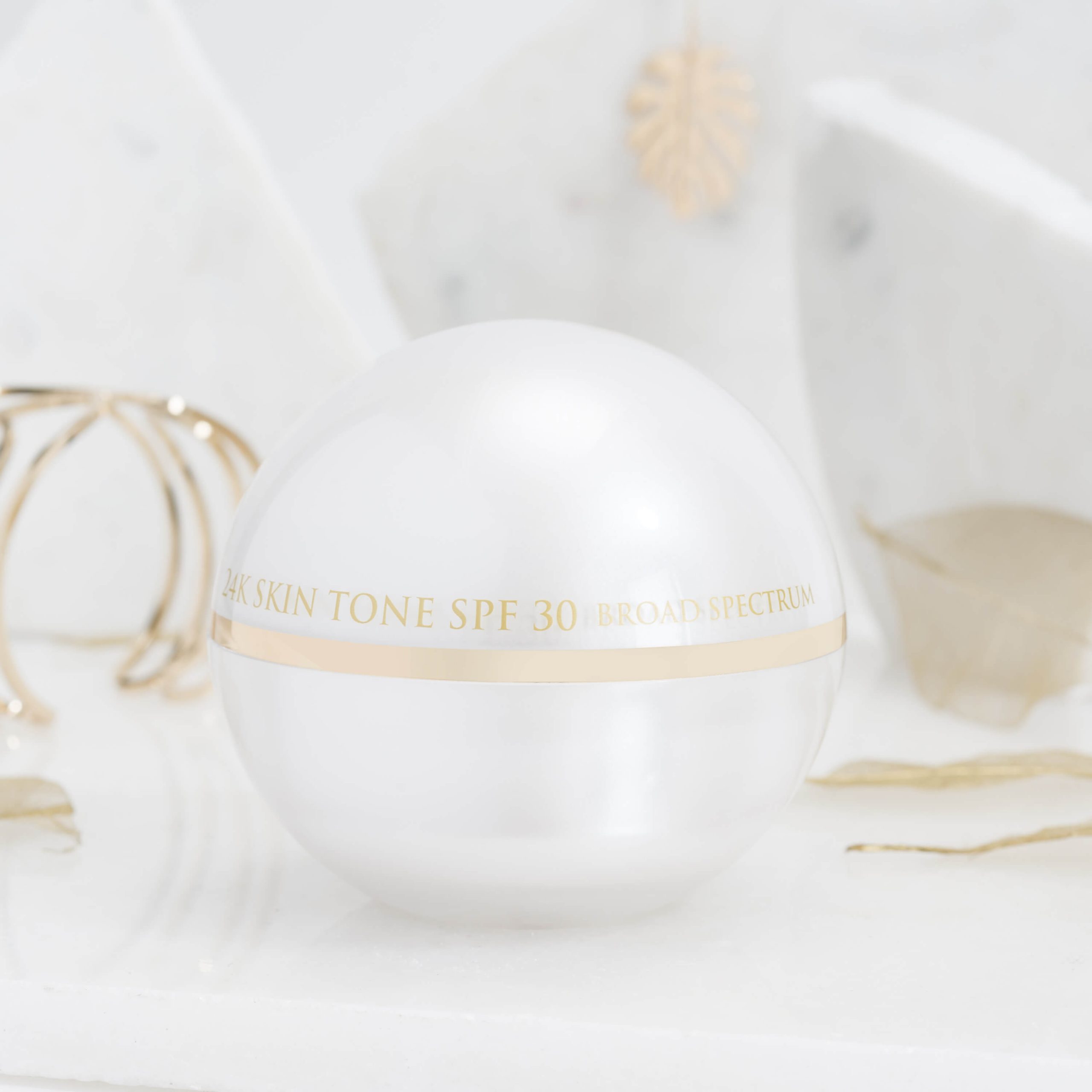 Since you'll be using your sunscreen daily, and sometimes multiple times a day, it's important to find a formula that you love. One product that won't let you down is the OROGOLD 24K Skin Tone SPF 30.
This skin care product isn't just a regular sunscreen. It also happens to be an exquisite moisturizer. 
In addition to its UV-filtering agents, it also contains a variety of ingredients that will smooth, soften, and brighten your appearance. Vitamin A helps to reduce the appearance of fine lines and wrinkles while vitamin E keeps the skin feeling moisturized. Gold adds radiance to the skin while green tea provides some of the most potent antioxidants available.
Not only will applying this moisturizer each morning give you the peace of mind that you need when stepping outside, but it will also keep your skin looking firm, plump, and dewy.
2. Cleanser
Number two on our list of the most important skin care products is a cleanser. And we're talking facial cleansers here – your body wash definitely doesn't count! After all, the skin on your face is much thinner than the skin on your body. It has its own set of needs, meaning that it deserves a dedicated cleanser.
If cleansing isn't something that you already do regularly, then it won't take long for various skin problems to arise. From dullness and roughness due to all of the dead skin cells building up on the surface of your skin to inflammation and acne breakouts caused by clogged pores, all of this can be prevented with the daily use of a cleanser.
The 24K Mousse Cleanser
One of the most popular OROGOLD skin care products is the 24K Mousse Cleanser, primarily because of how effective it is. Just a quick cleanse will clear away excess dirt, oil, and other impurities from the surface of your skin, leaving you looking refreshed and radiant.
What sets this cleanser apart from others is how it hydrates and moisturizes the skin while it cleanses, rather than drying the skin out. This is down to the coconut-derived cleansing agents that we've incorporated into the formula. They cleanse the skin without stripping it of its protective barrier.
You'll also notice a wide variety of natural ingredients in this cleanser. Chamomile, calendula, and moringa soothe and balance the feel of the skin, while shea butter and argan oil impart important fatty acids that leave the skin looking soft and supple.
3. Moisturizer
Your skin cells need moisture in order to properly function. While your skin is young, it's able to sustain this itself. However, with age, a number of factors contribute to an increase in moisture loss, which leaves skin cells thirsty. As a result, they're not able to work to their full potential, causing your complexion to suffer.
Say the word "moisturizer" and most people immediately think of a thick cream. However, moisturizers come in so many different forms, making it crucial to pick one that's suitable for your skin type. A thick cream may work well for someone with dry skin, but a person with oily skin might see better results from a moisturizing serum, rather than a cream.
The key takeaway here is to make sure that you're using a product that moisturizes your skin each day, no matter what its format may be.
The 24K Rose Gold Advanced Cream
There are a few different moisturizing skin care products that you can choose from at OROGOLD. However, one that we highly recommend for dry skin is the 24K Rose Gold Advanced Cream. 
This formula contains a blend of hydrating and moisturizing ingredients. Seaweed, hyaluronic acid, and glycerin are humectants. This enables them to bind with moisture, which immediately plumps up the appearance.
They're combined with a cocktail of plant oils, including avocado, sunflower, and soybean. These seal in all of the hydrating ingredients, along with the antioxidants provided by the numerous botanical extracts in this formula. The result? Skin that looks silky smooth and flawless.
The 24K Termica HD Solution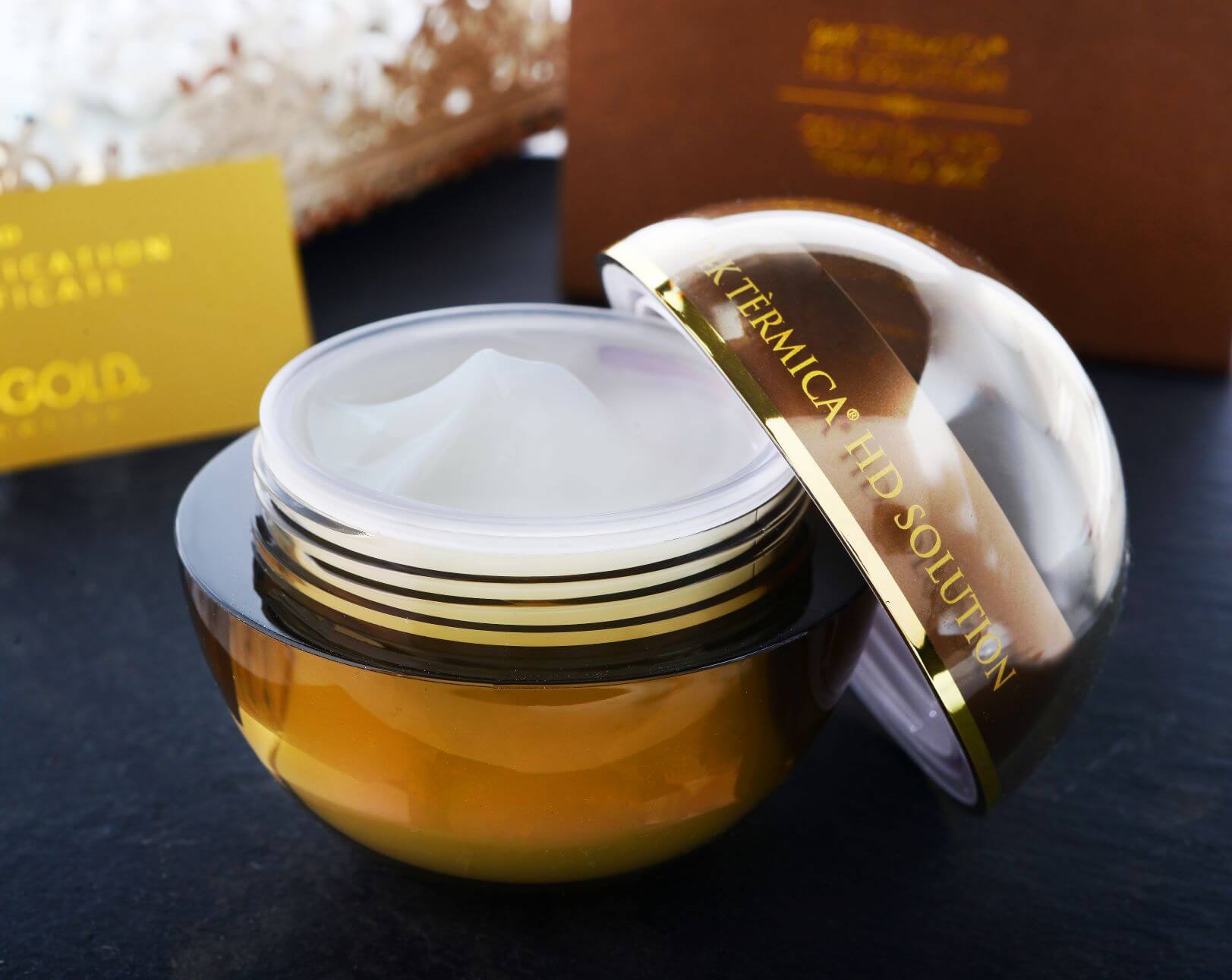 If you have oily skin, then the moisturizer that we've featured above may feel too heavy for you. Instead, turn your attention to the OROGOLD 24K Termica HD Solution. 
We've designed this product to have a mattifying effect on the complexion. This is ideal for people who deal with excess shine, as it will do away with that greasy finish.
This moisturizer is packed with a selection of vitamins, botanical extracts, and lightweight hydrating compounds. We've also infused it with meteorite powder and gold. Both of these ingredients have light-reflecting properties that will leave your skin looking illuminated!
Building on the Basics
As you can see, skin care doesn't need to be complicated. A basic routine consisting of only the three skin care products featured above will do your skin the world of good.
However, the results that you experience from your skin care routine could be even better if you expanded on the basics. Granted, this may not be needed if your skin is already perfect, but you're in the minority. The majority of people will have various skin concerns that they want to address, and other skin care products will be needed for this.
Again, in order of importance, let's take a look at some of the other skin care products that would be worth adding into your routine:
1. Exfoliants
Unlike the three skin care products featured above, exfoliants shouldn't be used on a daily basis. Instead, using them just once or twice a week is all that's needed to remove dead skin cells from your pores, revealing the younger-looking skin beneath.
Regularly exfoliating can help with so many different visible skin concerns. You'll be able to reduce the appearance of wrinkles, fade the visibility of dark spots, brighten your complexion, and so much more. Look for an exfoliant that also provides vitamins and antioxidants, such as OROGOLD's 24K Multi-Vitamin Deep Peeling + Mandelic Acid, and the results will be even more impressive.
2. Serums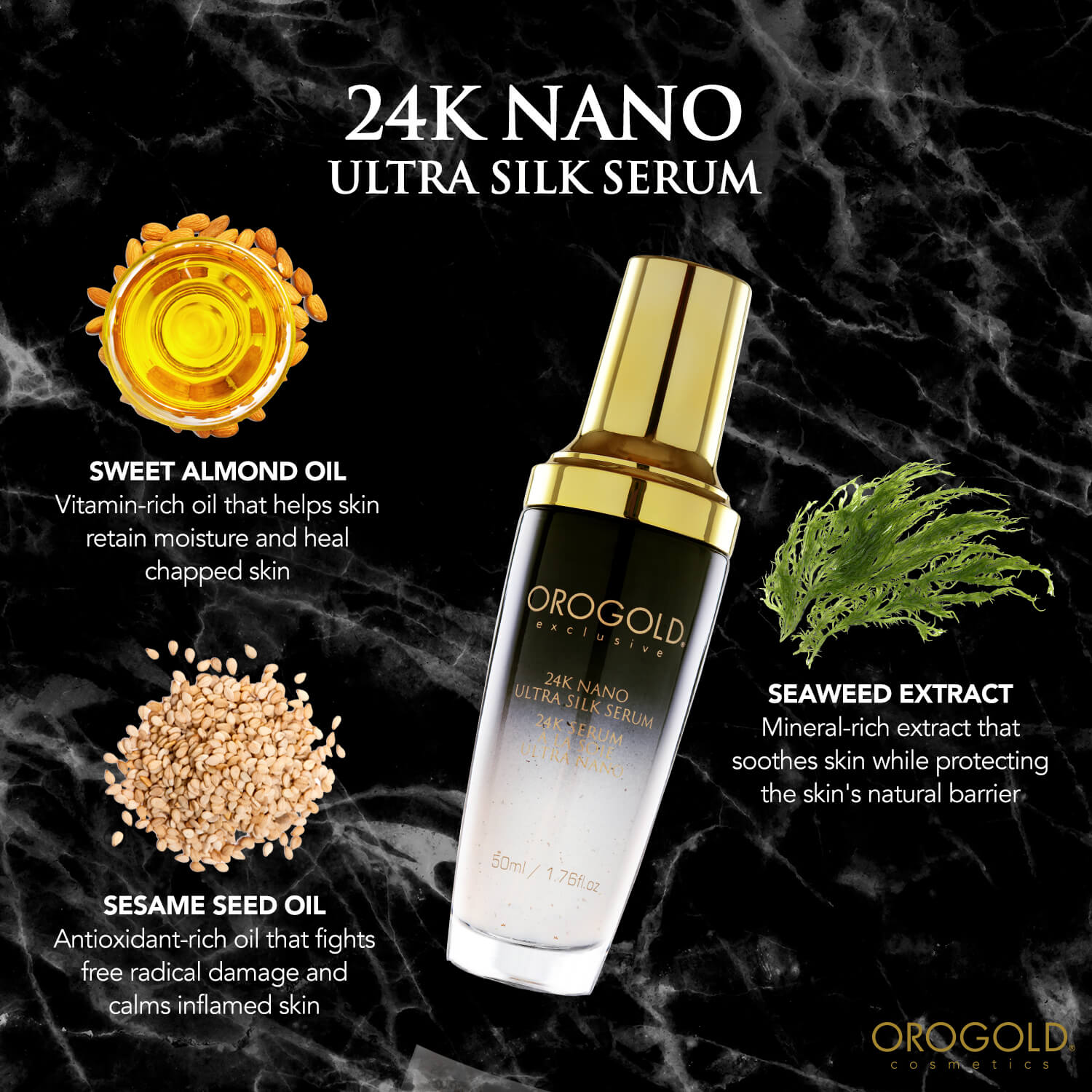 When it comes to targeting specific issues that you have with your complexion, serums are the way to go. They may look watery and lightweight, but that's only because they don't contain any heavy ingredients. Instead, they're loaded with powerful actives that dive deep into the skin to transform the complexion.
The serums that you use should be designed for the skin concerns that you want to treat. For example, if you're trying to minimize the look of fine lines and wrinkles, go for a serum that contains vitamins and antioxidants, such as the 24K Nano Ultra Silk Serum. On the other hand, if you want to plump up and brighten your complexion, your skin would benefit from the 24K Rejuvenating Skin Serum.
3. Eye Care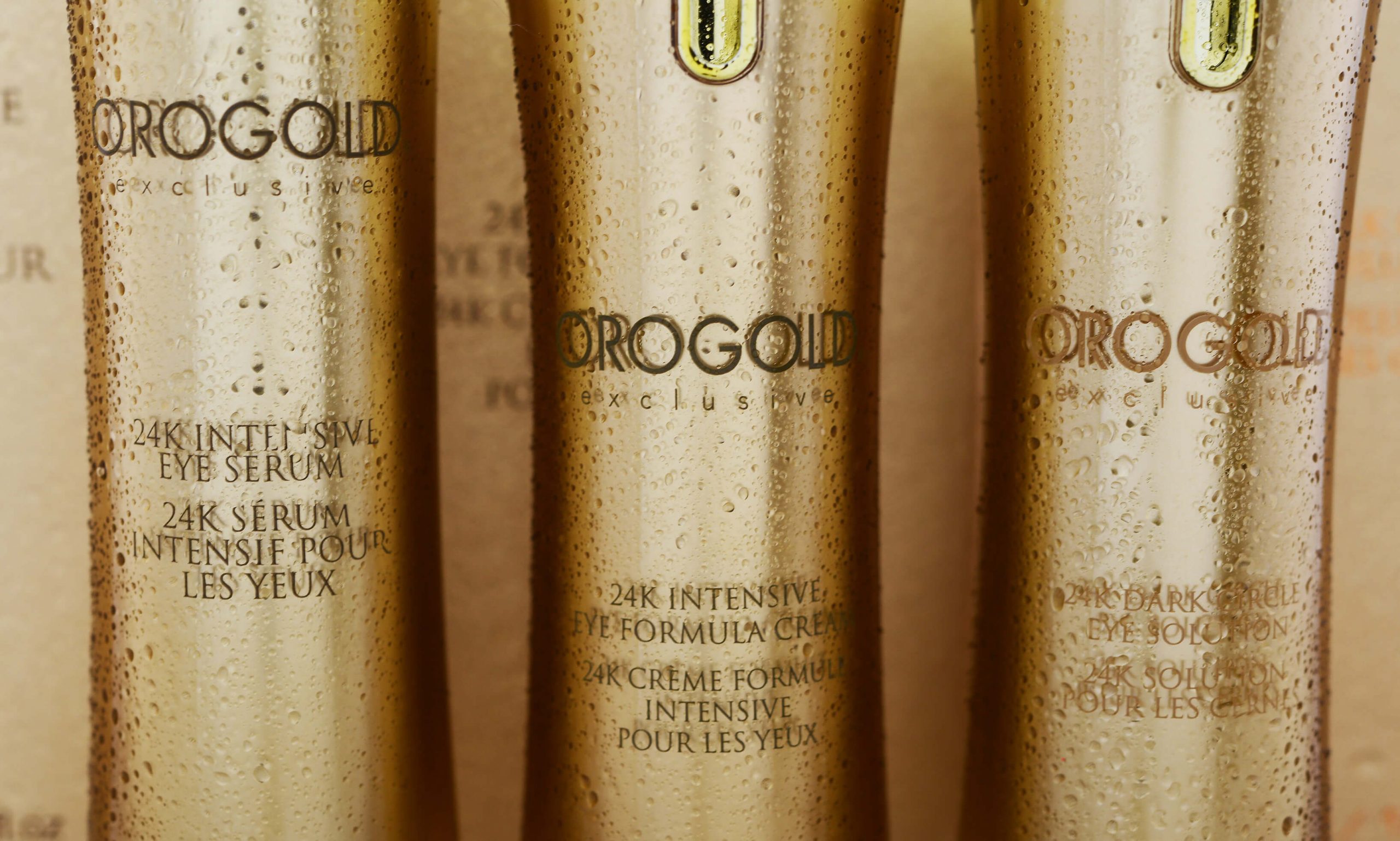 Remember how we said that the skin on your face is thinner than the skin on your body? Well, the skin around your eyes is even thinner! This not only leaves it more susceptible to dryness, but it also tends to age faster.
This is why eye care products are considered to be extremely important, especially if you're already dealing with eye area-related issues. Whether it may be crow's feet, puffiness, dark circles, or anything else, eye care products are what you need when dealing with the appearance of the skin around your eyes.
Again, look for skin care products that tackle your specific issues. For dark circles, you need ingredients that will lighten and brighten the look of your skin, which is what the 24K Dark Circle Eye Solution has been designed to do. Likewise, if your under-eyes look puffy, find a product that contains caffeine and peptides, such as the 24K Intensive Eye Formula Cream. 
4. Face Masks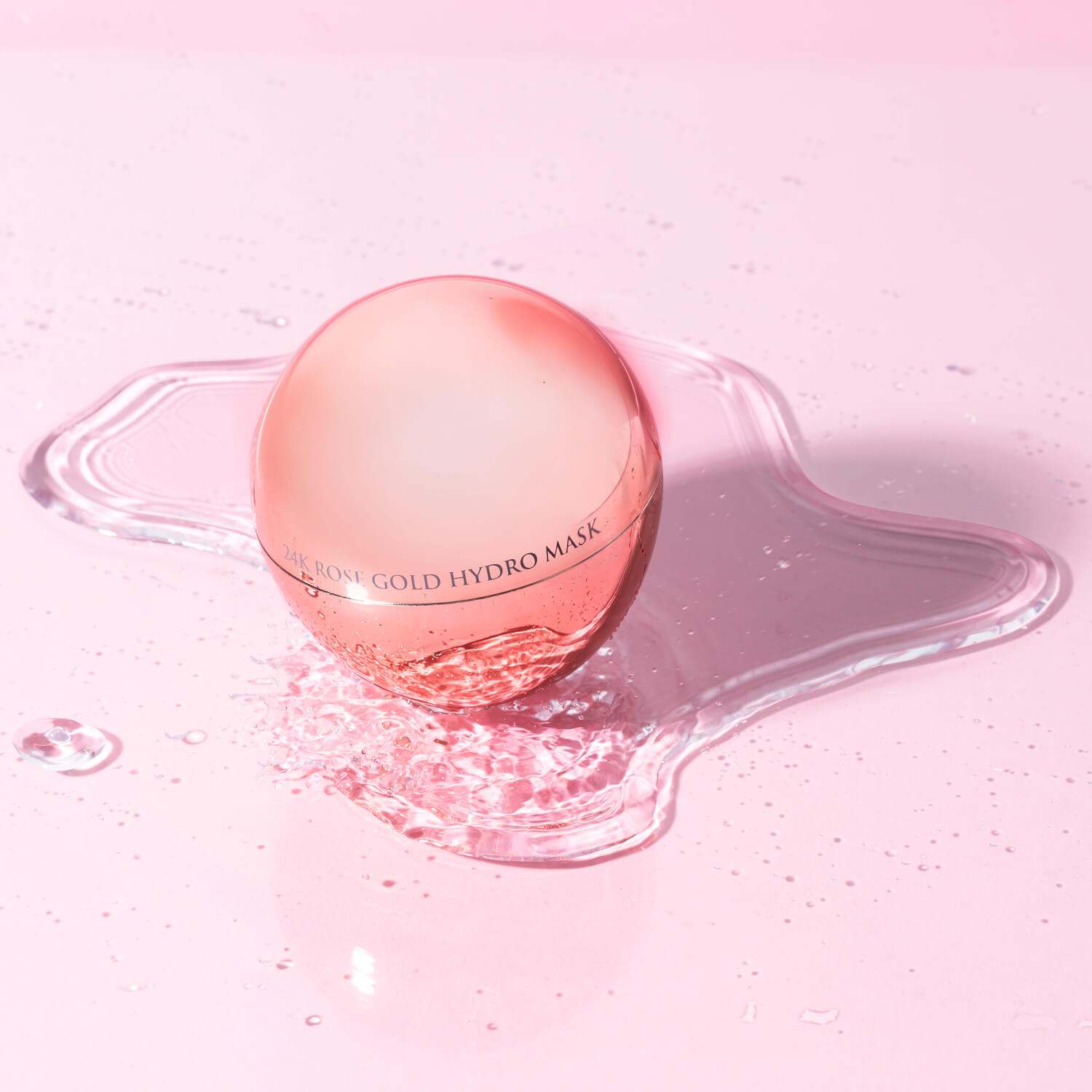 Just like exfoliants, most face masks should be used on a weekly basis. They're a great way to pamper your skin but they also serve various functional purposes. With a high concentration of actives, face masks are able to boost the complexion in many ways.
Take the 24K Rose Gold Hydro Mask, for example. Brimming with a number of hydrating plant oils, this mask will instantly quench thirsty skin so much faster than any serum or cream. Likewise, the 24K Deep Lift Stretching Mask will help to dramatically smooth away the appearance of fine lines and wrinkles.
5. Toners
Finally, we have toners. Again, a toner wouldn't be considered an essential, but adding one into your routine after using your cleanser can be extremely beneficial. Toners are fantastic at hydrating and balancing the complexion post-cleanse, which will leave your skin feeling better able to soak up any other skin care products that you subsequently apply.
Want to give a toner a try? The OROGOLD 24K Purifying Toner is the way to go. Filled with aloe vera juice and cucumber extract for maximum hydration, plus gold to give your skin a glow, this formula will leave you feeling beautifully revived.
Summary
When it comes to skin care, it's easy to keep things simple with just three basic skin care products. However, if you want your skin to truly thrive, then it's worth adding in a few extras to ensure that you're fully meeting all of your skin's many needs.
Click here to check out more bestselling skin care products from OROGOLD.