Our 10 Favorite Spring Skincare Tips 
Posted on March 15, 2022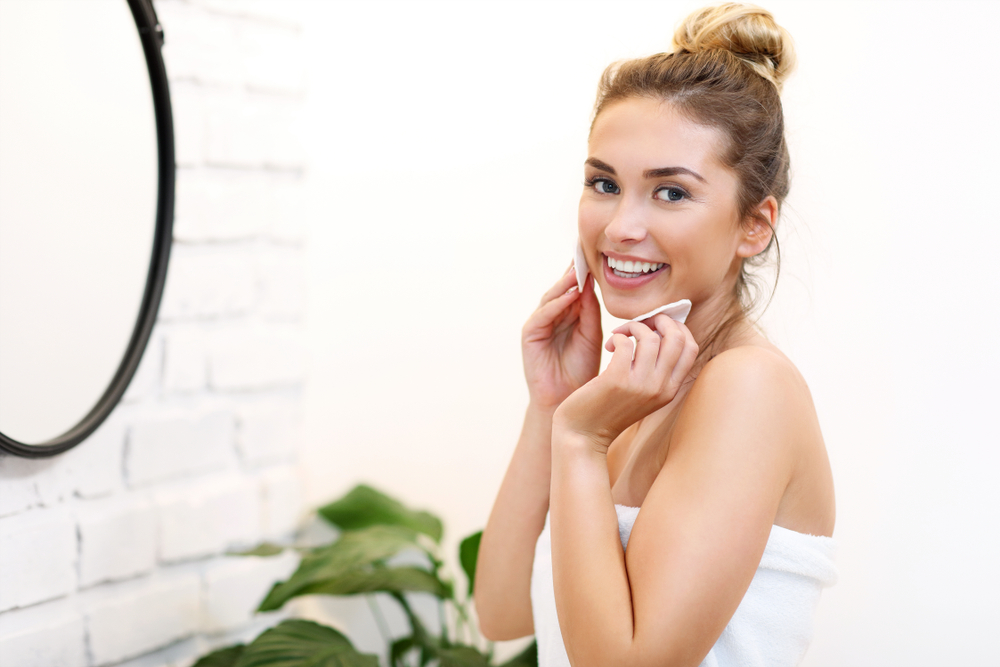 Just because the cold of winter is behind us doesn't mean we can suddenly forget about our skincare routine. With every new season comes new weather, which means your skin is likely to notice a change.
If you're nodding along noticing your skincare lineup has either become a little too heavy for the warmer weather, or you simply desire a change for the new season ahead, OROGOLD has you covered. Scroll on to discover all of our favorite spring skincare tips with irresistible product recommendations.
Exfoliate Regularly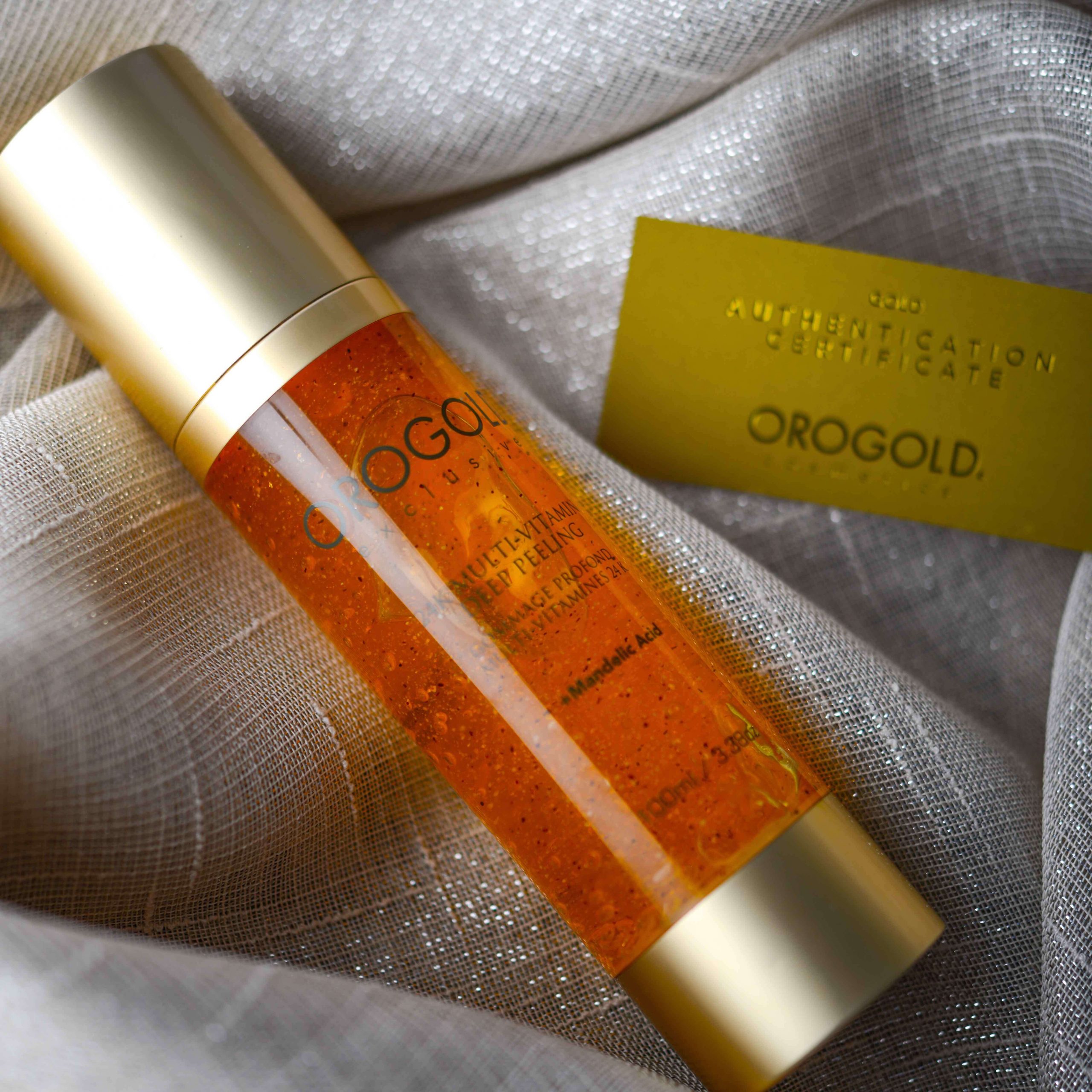 If the cold winter weather meant that your skin was too sensitive or dry to exfoliate, make sure you use spring as your sign to start exfoliating again. Regularly exfoliating your skin is our top recommended way to slough away dirt and dead skin cells from your complexion. Plus, it leaves your skin feeling super soft and smooth once you're done. Also, your make-up will go on smoother and stay on for much longer with a more even base. 
Guess what?
That's not all!
Exfoliating your skin will also serve to brighten the appearance of your complexion if it's looking a little dull, dry, or lifeless throughout the winter months. You'll notice that as the dry skin melts away and your face feels softer again, your skin will look healthier and more glowy too. What's not to love! 
If you don't fancy physically exfoliating your skin, as it can be a little rough, that's no problem either. Simply try a gel formula that will gently exfoliate the skin instead without any risk of abrasion.
Our go-to exfoliation product for the face has to be our 24K Multi-Vitamin Deep Peeling + Mandelic Acid. This best-selling exfoliator gel has a gentle but effective formula that's suitable (and works wonders) for all skin types. 
Also, as it contains ingredients such as Bamboo Stem Powder, Mandelic Acid, and Vitamin C, you can be sure of gentle exfoliation that leaves you and your skin feeling soft, nourished, and refreshed. 
Try a Leave-On Exfoliator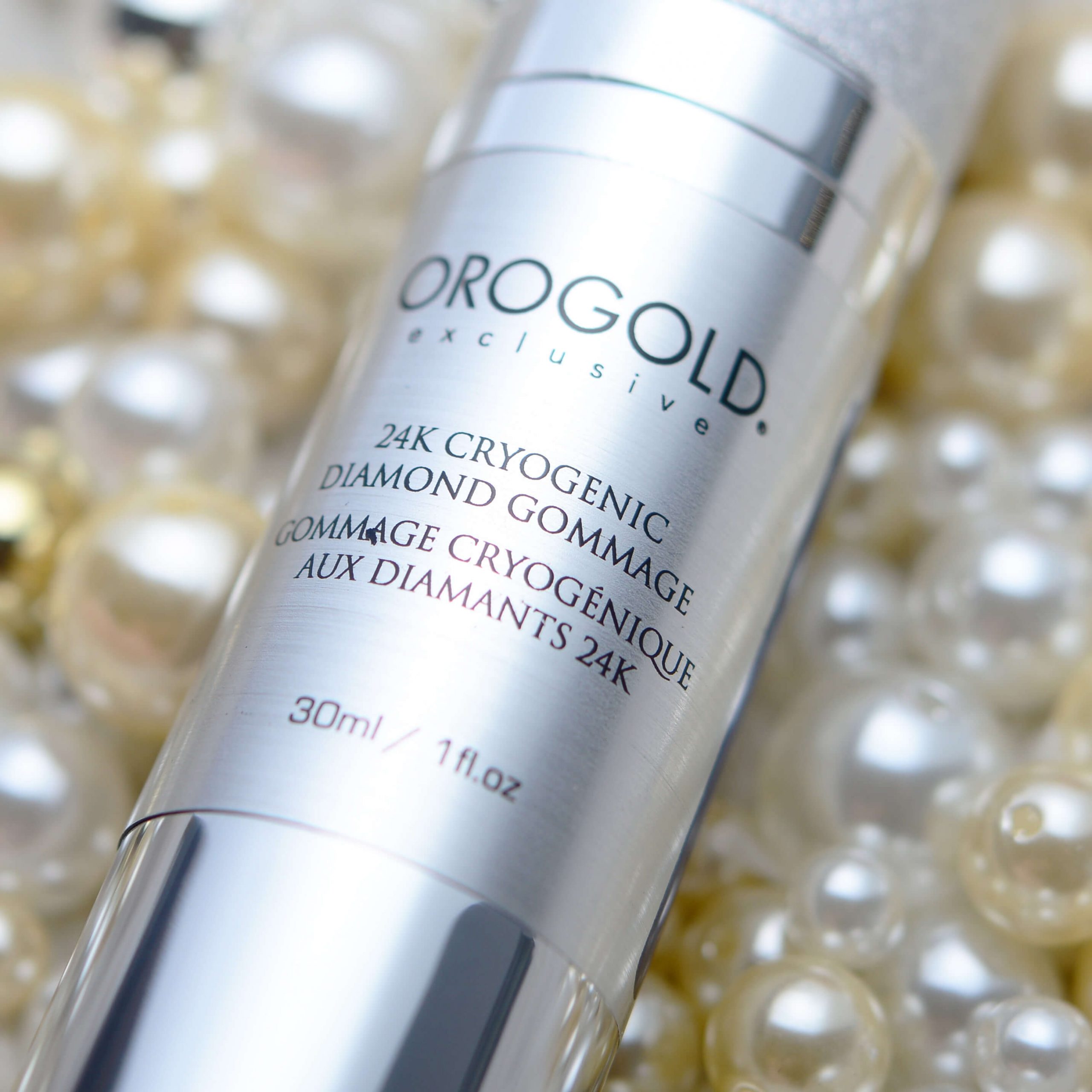 Whether you're short on time or simply prefer products that you don't need to worry about rinsing off each time you apply them, let us fill you in on one of our top recommended skincare tips – leave on exfoliators.
For a leave-on exfoliator that will truly transform your skin this spring, our 24K Cryogenic Diamond Gommage exfoliator is everything you need. It's a breakthrough solution that, once massaged into the skin in gentle circular motions, should be left to work its magic. It's made with coconut, green tea, and chamomile extract, all of which combine to remove excess oils and debris from the skin in a gentle yet effective way. 
Don't Forget to Exfoliate Your Body!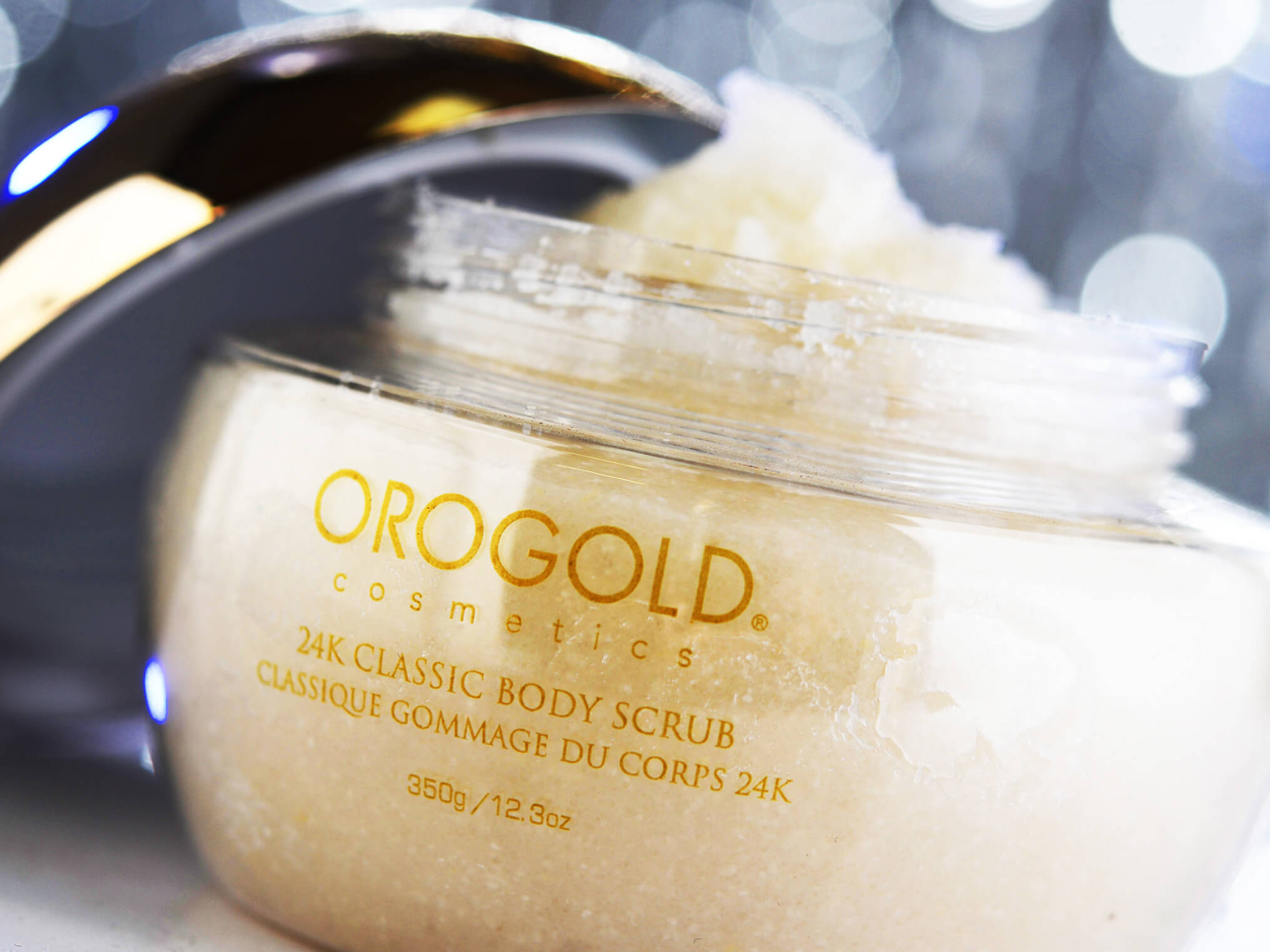 When we think, talk, or hear about 'skincare' we're usually discussing the skin on our faces. It is the most delicate after all and usually requires the most amount of care to keep it on track. 
That said, we really shouldn't be forgetting about the skin on our bodies when choosing the products we use to keep our skin feeling healthy. Skincare is important for all of your skin, especially when a change in season could cause skin issues in reaction to new weather. 
With that in mind, the next of our spring skincare tips is to bring that facial exfoliation we talked about to the rest of your skin. Good body exfoliation can be achieved in lots of ways, from natural remedies to mitts and brushes to top-of-the-line skincare products. 
Our favorite?
The OROGOLD 24K Classic Body Scrub. We can only describe using this product as akin to a luxury spa treatment! The formula works to gently exfoliate the skin so it feels fresh and renewed every time. Even after just one use, your skin will feel velvety soft and silky, ready for moisturization! 
Like many other exfoliators, this luxury treatment is best used in the shower. Switch the water off when you're ready to apply yours, then simply massage a little of the scrub onto wet skin in circular motions. Once you've treated your whole body (apart from your face, of course) simply rinse the scrub away with warm water. 
Pro tip – make sure the water is only warm to lukewarm. If it gets too hot, it'll aggravate your skin, leaving it looking red and dry. And that's not what we want for spring… or any other season!
Always Moisturize Your Face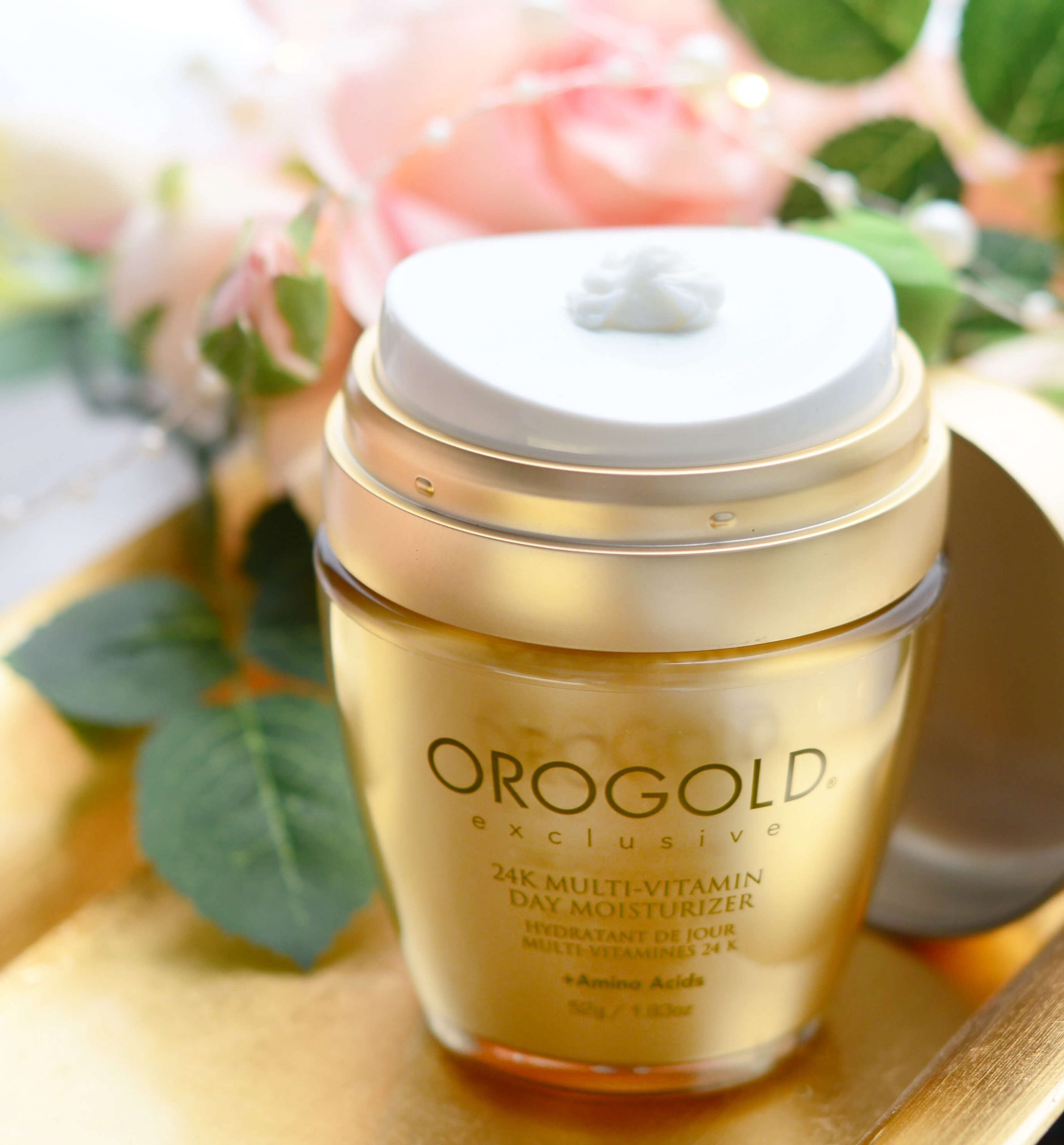 Now, though we totally get that your skin doesn't need the exact same amount of moisturizer every day (or even the same product for that matter), we do suggest always moisturizing your skin to keep it feeling supple and soft at all times. 
On days where your skin feels pretty moisturized already, simply use a little less. On days where it's feeling dry, add a touch more. 
As far as our fave spring skincare tips go, moisturizing the skin is especially important after our first tip, exfoliating. 
Why?
It's simple.
Exfoliating your skin removes excess dirt and dead skin, but it also removes excess oils. Though they are excess, you may find your skin feels a little drier than usual afterward if you don't replace that lost moisture with a quality cream, oil, or serum. In springtime, OROGOLD highly recommends the 24K Multi-Vitamin Day Moisturizer + Amino Acid.
This luxurious cream is made to work alongside the 24K Multi Vitamin Deep Peeling + Mandelic Acid Exfoliator. It's formulated with white tea extract and organic chamomile for a non-greasy formula. It provides a reduced appearance of wrinkles and fine lines. Skin that looks plump and youthful is achievable using these two products in tandem. 
Moisturize Your Body Too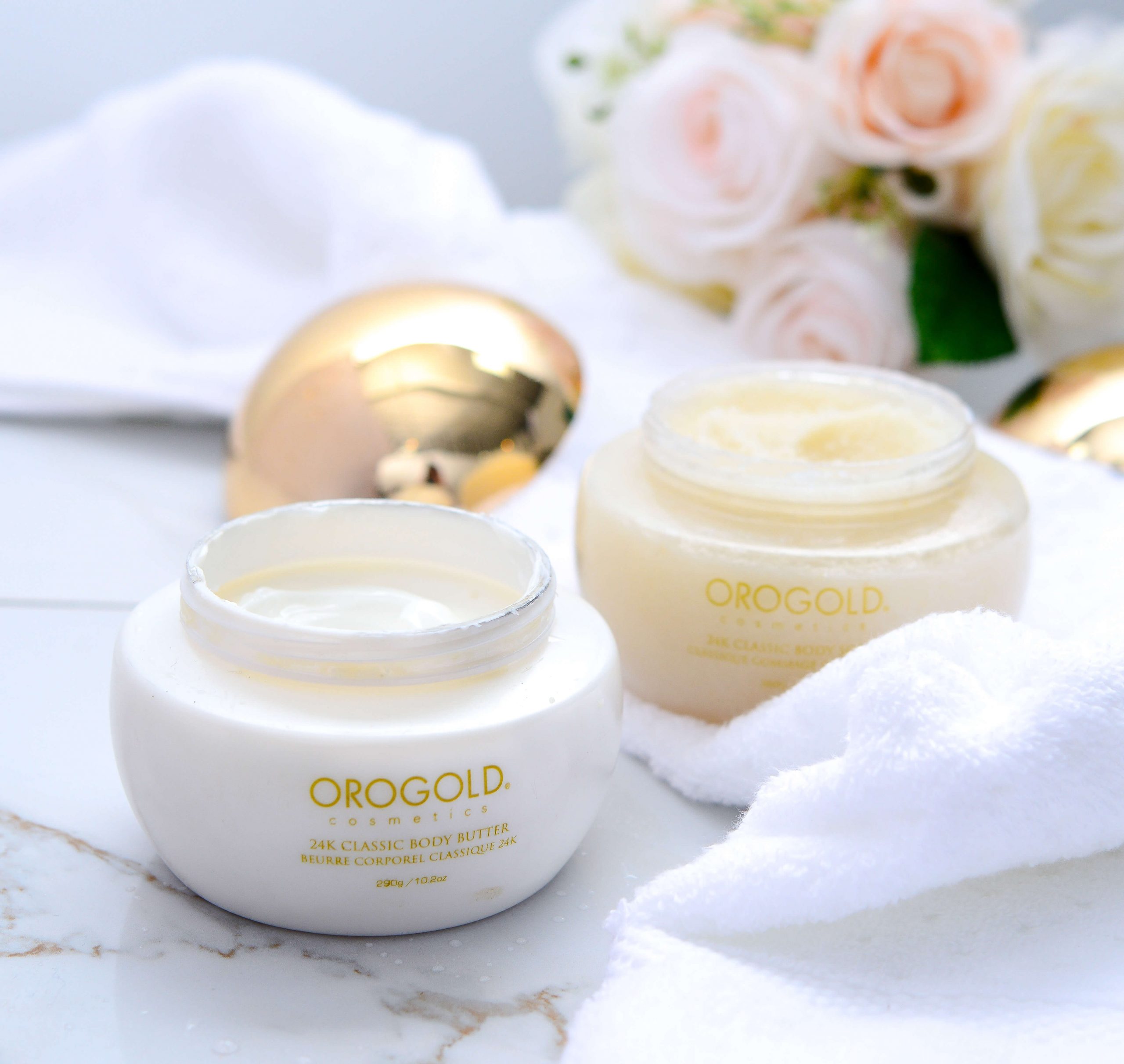 Next on our list of top spring skincare tips? That's right, moisturize the skin on your body! When spring arrives the days are longer and the weather is warmer. This means we often forget or don't think it's as important to moisturize as we do in winter. 
Well, we're here to tell you that you should absolutely still be moisturizing the skin on your body, even after the winter chill is long gone.
That said, we do understand that you might not need as thick of a formula as you did in December. Therefore, we recommend switching things up with a slightly light consistency when the time comes to choose your spring skincare. 
Need easy spring skincare tips when it comes to moisturizing your body? Choose the 24K Classic Body Butter, which feels incredibly creamy and luxurious, and perfect for very dehydrated skin.
It's ideal for daily use with a non-greasy consistency that conditions the look of the skin for a satin-smooth feel. Simply massage it into the desired area until it's absorbed, leaving your skin feeling silky smooth. 
Plan For Spring… And Summer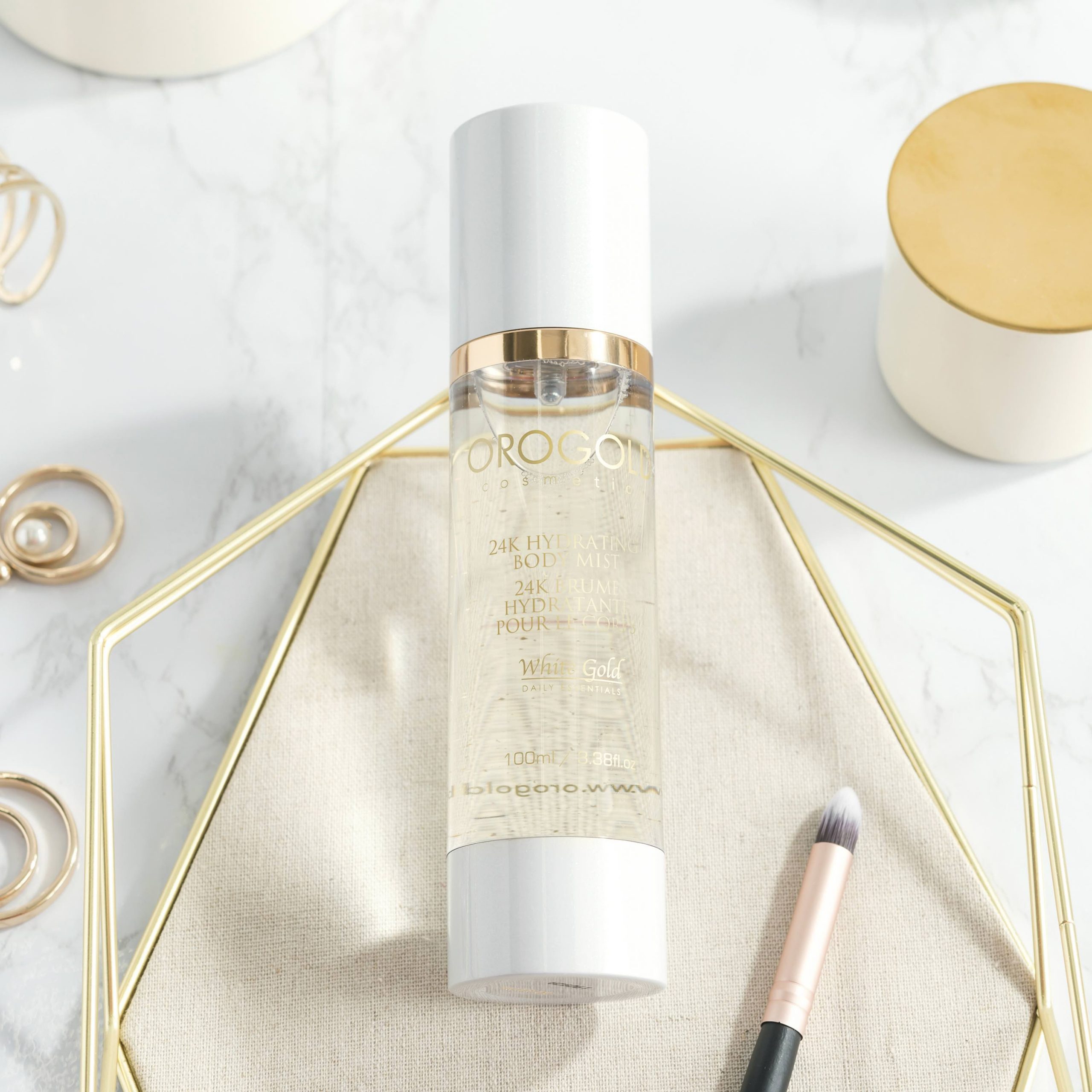 If you're looking for a truly lightweight formula that'll see you through to summer, you can call off the search. The 24K Hydrating Body Mist is just what you need. What's more, selecting products that'll work for you from season to season is one of our favorite spring skincare tips!
This lightly scented, hydrating body mist will give your skin a refreshed feel with a healthy-looking glow. It's made with green tea extract to soothe the look of your skin.
Give Your Hands Some TLC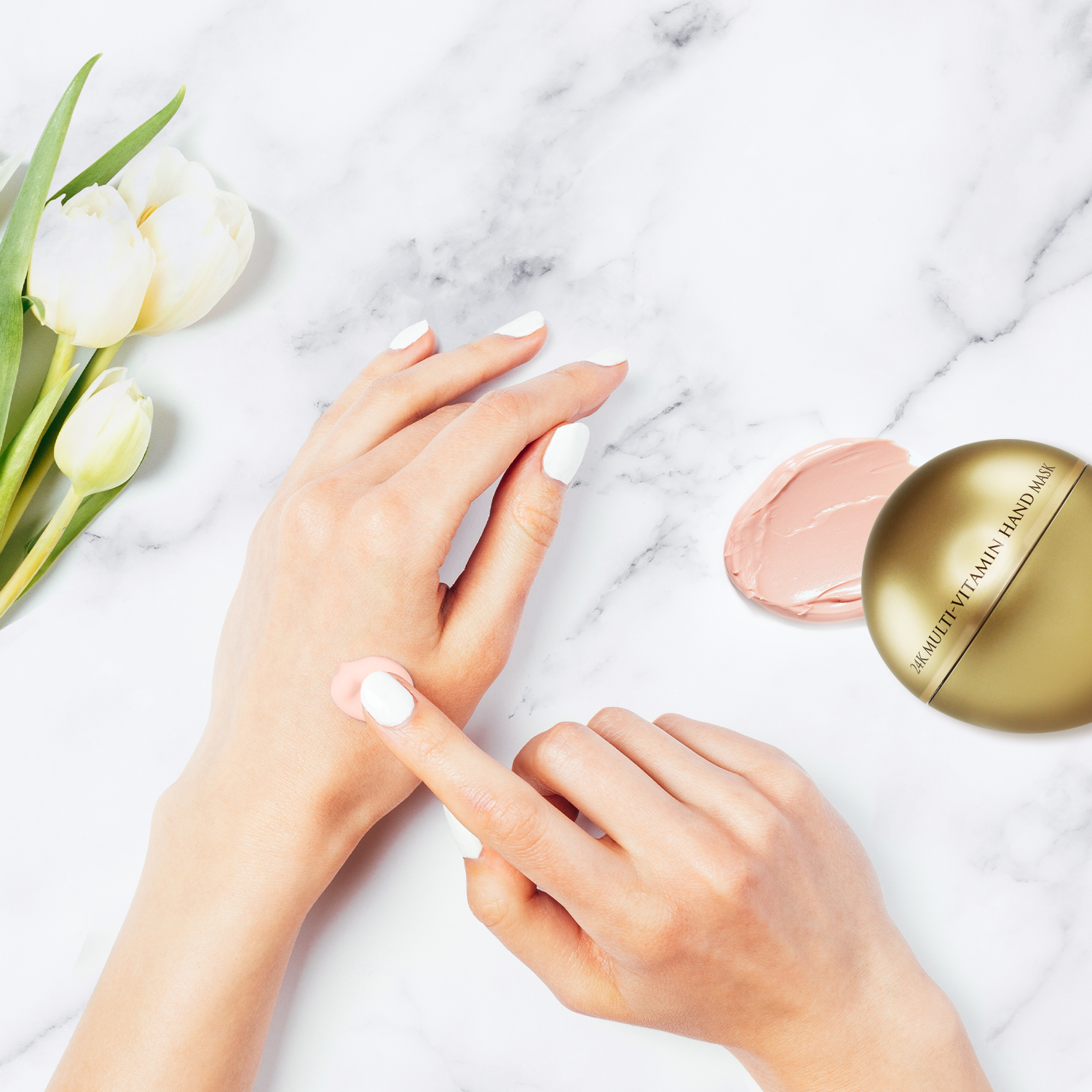 It may seem like a winter suggestion but looking after the skin on your hands is actually one of our biggest spring skincare tips.
Not sure why?
We can explain.
Throughout winter, moisturizing your hands is easy to remember. You're in and out of the cold, taking gloves on and off, and running your hands under warm water every chance you get! As the skin on your hands becomes dryer, it stands to reason you would want to moisturize them more.
Now, when spring arrives, that reminder is all but gone. However, that doesn't mean your hands magically become moisturized all by themselves. In fact, you're more likely to find that once you quickly stop moisturizing your hands, they feel dryer than ever. Especially after months of cold harsh weather and hot central heating. 
To combat this, moisturizing your hands is always a good idea in spring. Additionally, we recommend indulging with a luxurious hand mask when you can! 
Is this one of our top spring skincare tips?
You bet it is.
The 24K Multi-Vitamin Hand Mask is the ultimate product when it comes to getting your hands feeling soft and smooth for spring. With an extravagant blend of beautifying jojoba and sunflower seed oils, this hand mask will reduce the look of wrinkles and fine lines on the hands. It'll leave them feeling supple, smooth, and more moisturized than ever before. Just what they need and deserve after a long harsh winter!
Upgrade Your SPF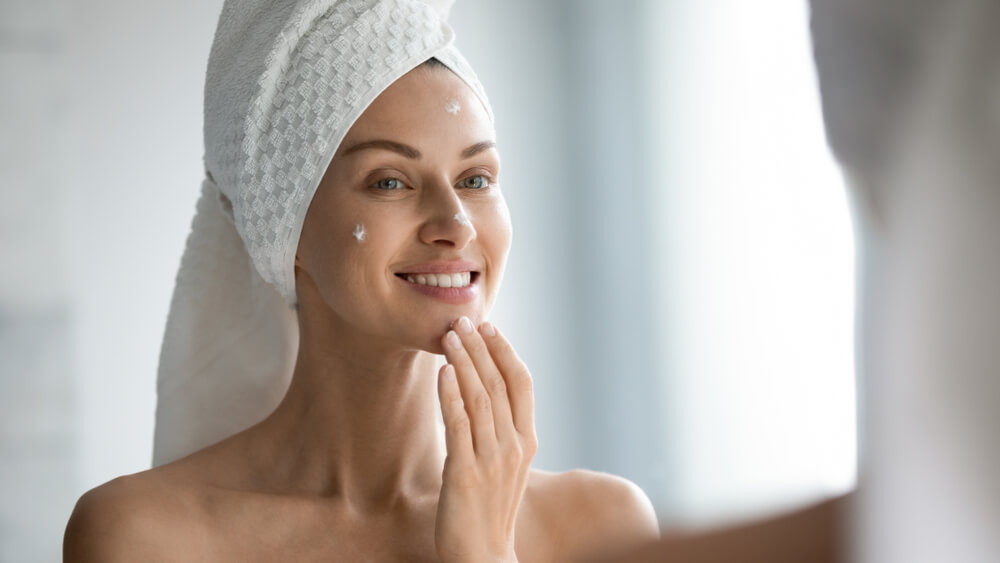 Even in winter, wearing SPF is essential for skin health because yes, the sun's rays, though not quite as harsh in winter, can still damage your skin without it! With a new warmer season upon us, it's probably no surprise that the next of our spring skincare tips involves upgrading your SPF for greater protection against the sun. 
Whilst factor 15 might have seen you through the past few months, now that spring approaches, we're switching it up to SPF 30 and highly recommend that you do too!
Bearing in mind that 80% of skin aging is caused by overexposure to the sun, it's incredibly important to protect yourself every time you step outside. Make sure that you look for a broad-spectrum sunscreen. This will combat premature aging but also, and more importantly, it'll help to prevent sunburn caused by UVB rays as well as overexposure to UVA rays, which can cause skin cancer.
Love Your Lips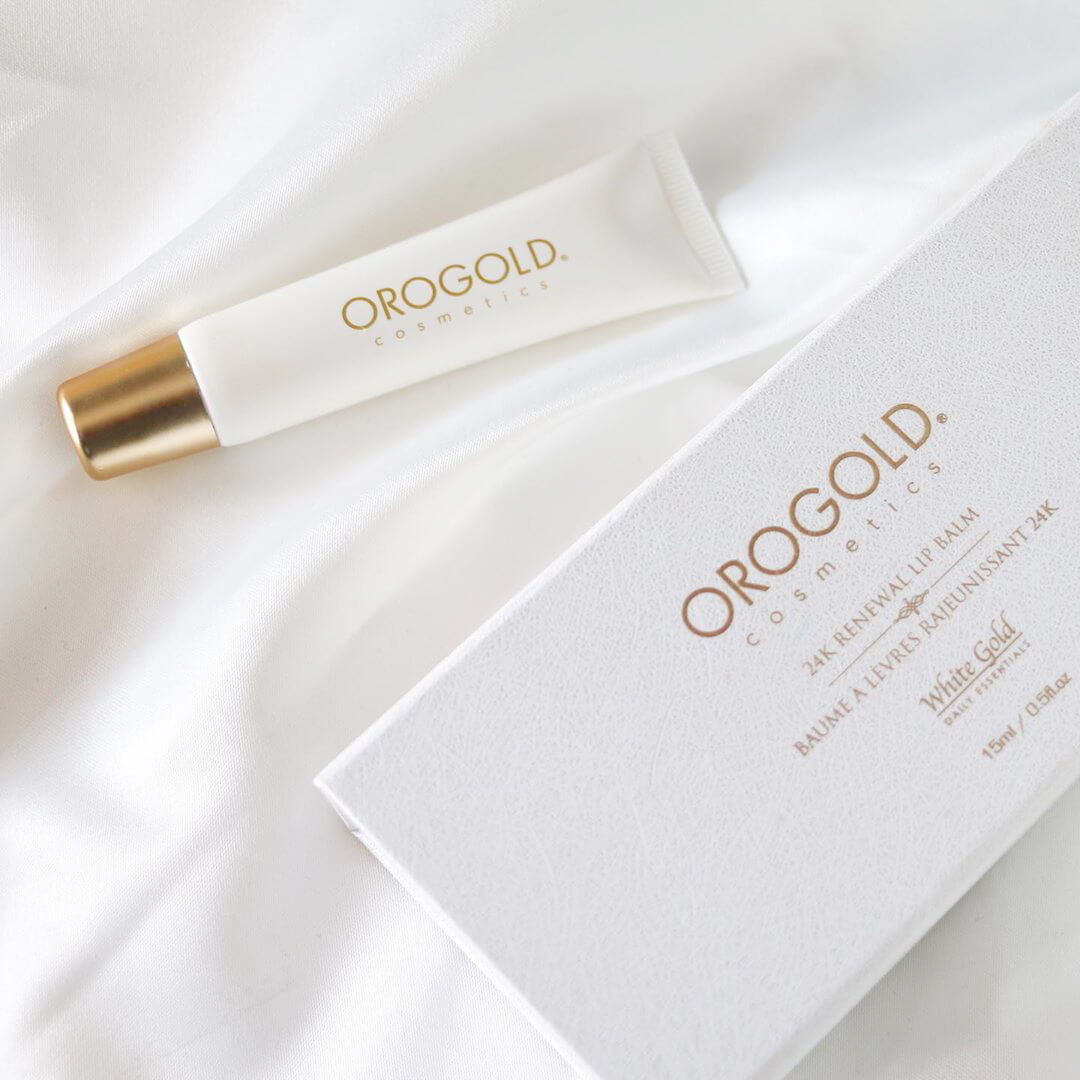 If the skin on your hands didn't dry out in the winter, then we're betting the skin on your lips certainly did. Since the skin here is so sensitive to the cold, it's incredibly common for our lips to chap, crack, and peel in sub-zero temperatures and chilling winds. So, by the time spring rolls around, they could do with some extra TLC! Treat yours to the 24K Renewal Lip Balm for a plumper, healthier-looking pout ready for plenty of smiles throughout the season ahead! 
It's made with botanical oils selected for their ability to gently soothe and smooth the appearance of dry lips. Plus, you can apply it any time anywhere for an instant refresh. Pack yours in your bag and take it with you wherever you go, so your lips will never feel sore or dry again.
Pro tip: After going through your nighttime skincare routine and applying your favorite creams and serums, we suggest dabbing a little lip balm over your lips for some serious overnight TLC!
Summary
Are you ready for the new season now that you've read our spring skincare tips? We're guessing so! If you're having trouble choosing which to follow, we suggest you pick them all. 
Need to stock up on some new skincare in preparation for spring? Check out some of OROGOLD's bestsellers here!