The ABCs of Skincare: Ingredients for Beautiful Skin
Posted on July 30, 2023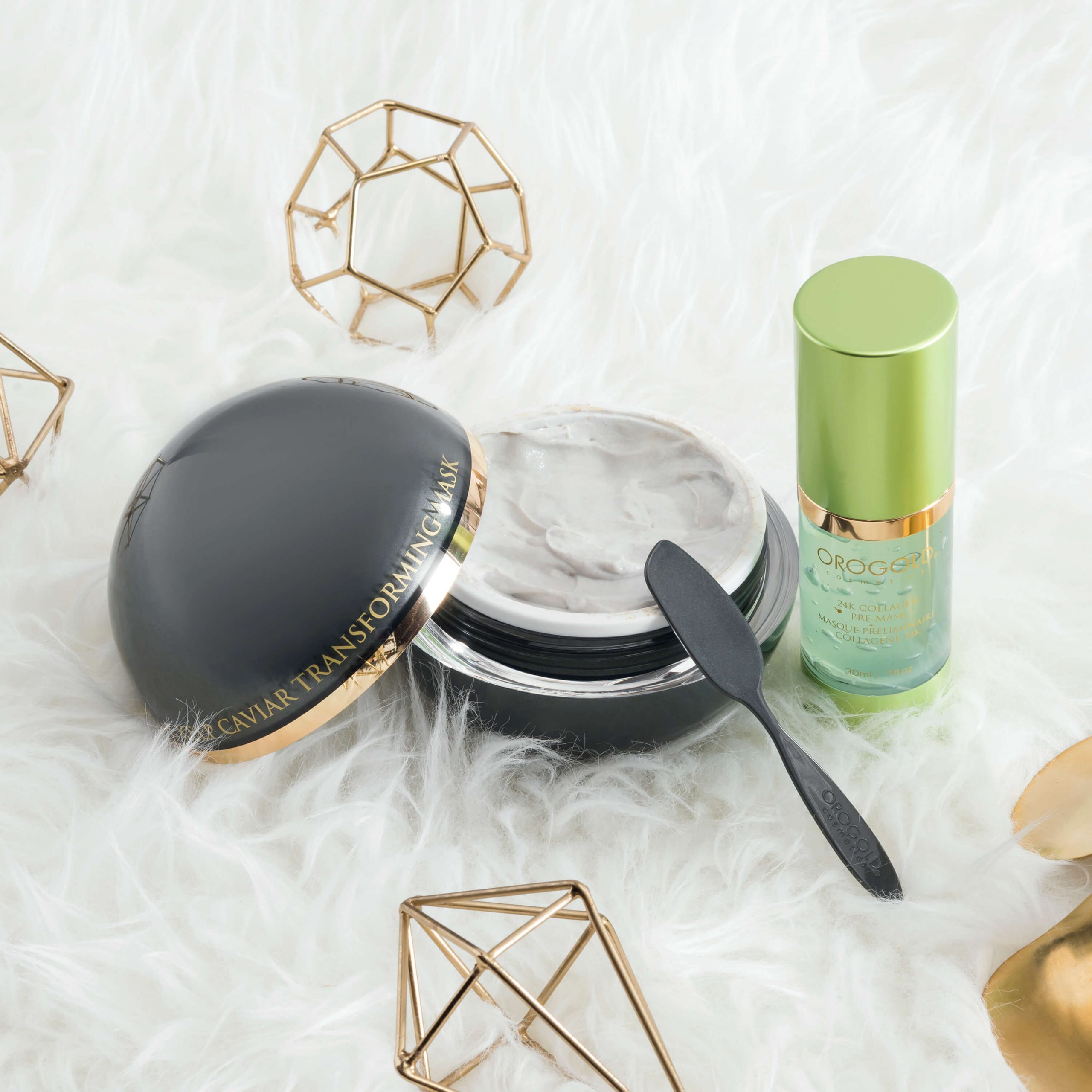 While you may have learned your ABCs in primary school, today OROGOLD is going to be talking you through a different alphabet; one that features some of the best skincare ingredients out there. So, sit back, take notes, and get ready to supercharge your skincare routine!
A for Avocado Oil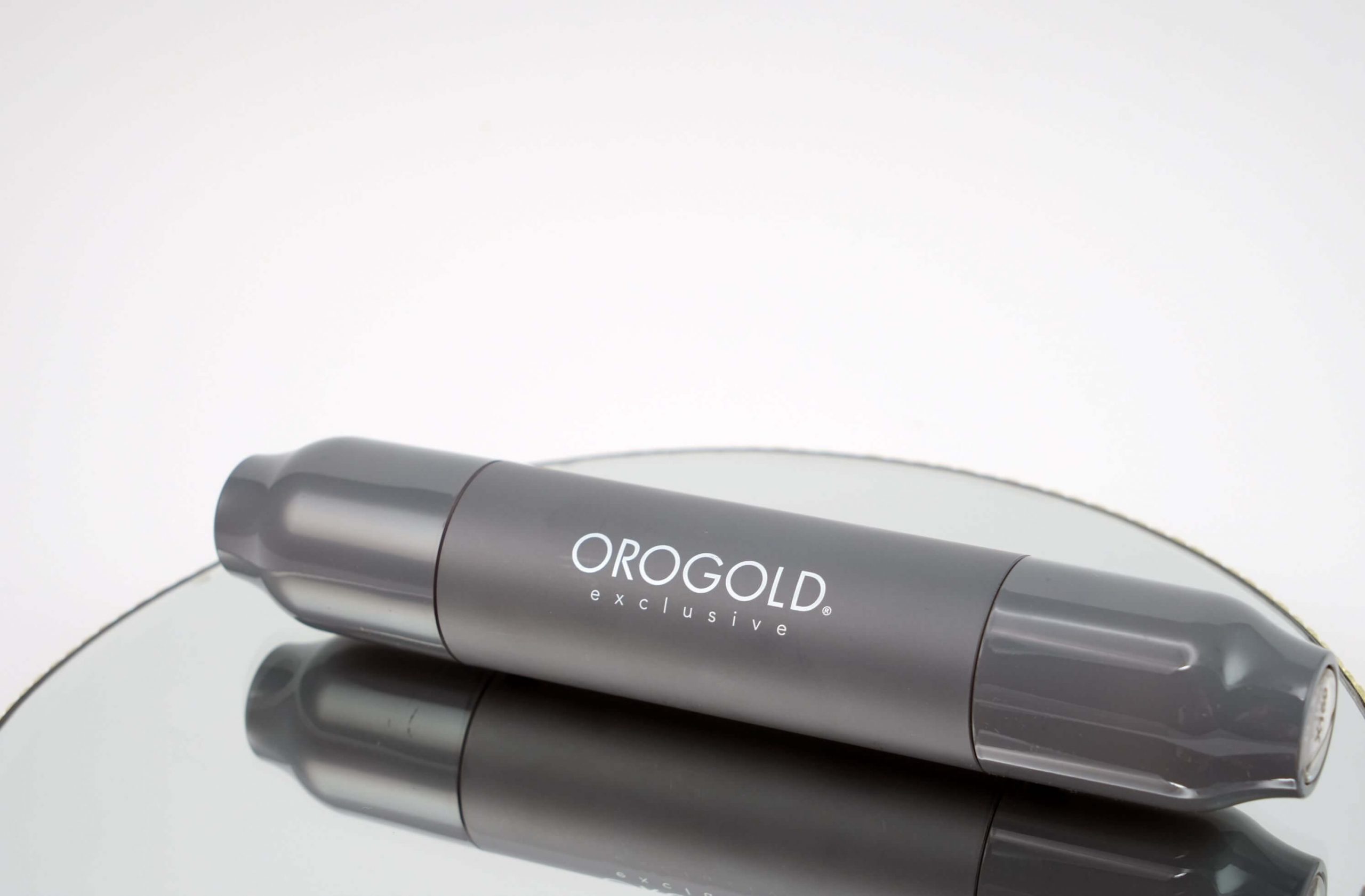 Loaded with vitamins, proteins, beta-carotene, and fatty acids, avocado oil is incredible at moisturizing and conditioning the skin. Particularly loved by those with dry complexions, this is one of the best skincare ingredients out there for keeping the skin feeling soft, smooth, and supple. Use it in serum form, such as with the OROGOLD 24K Golden Multi-Corrective Solution, and you'll immediately notice a plumper finish to your skin.
B for Bakuchiol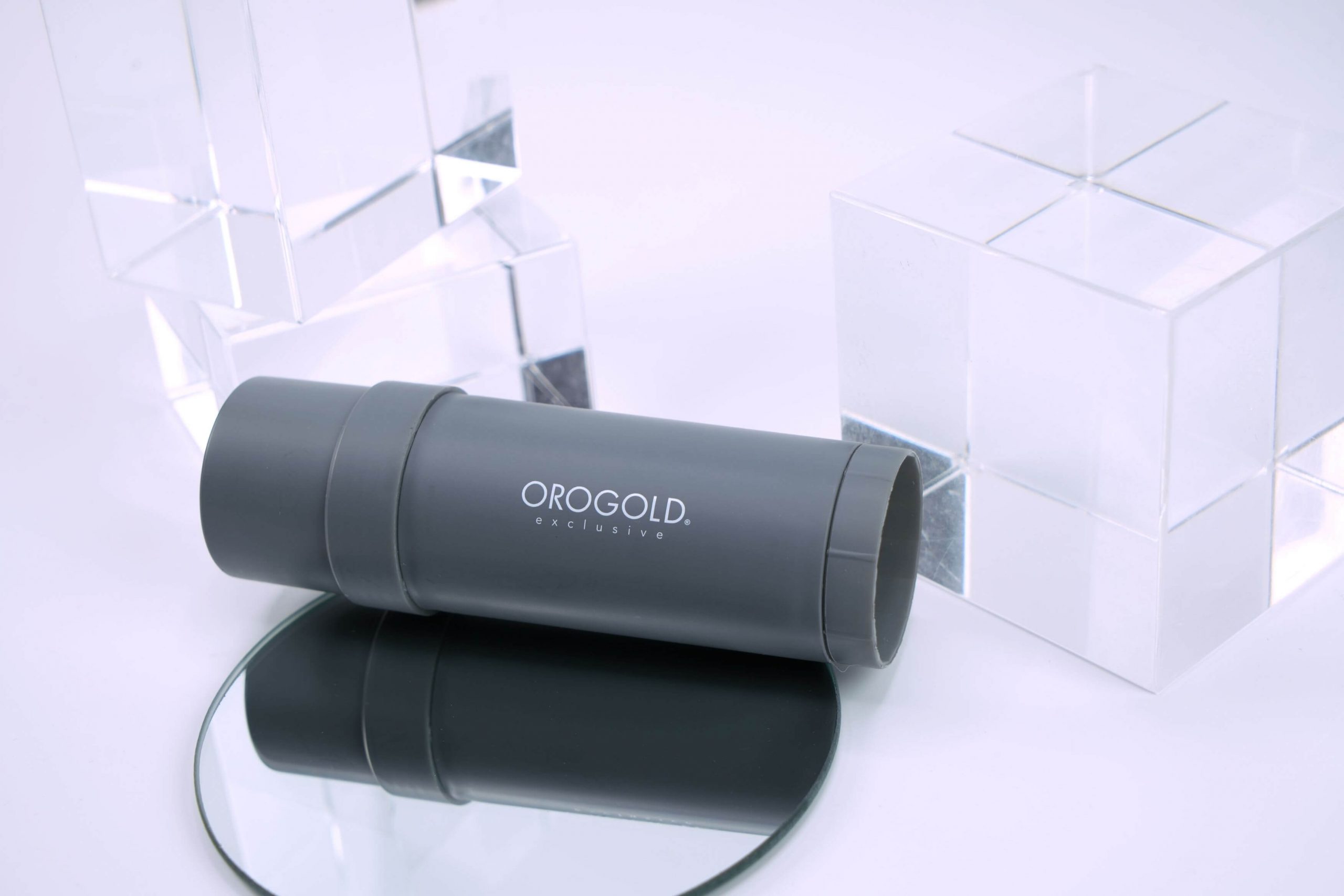 Love the idea of retinol but not so fond of how it leaves your sensitive skin feeling irritated? That's where bakuchiol can save the day. This natural ingredient comes from the Psoralea corylifolia plant, which is native to India. It has similar effects to retinol, in that it smooths away the appearance of wrinkles while firming and brightening the look of the skin, but without the side effects. Give it a try for yourself with the OROGOLD 24K Skin Balancing Mask Stick!
C for Vitamin C
While every vitamin offers its benefits, vitamin C is one of the best all-rounders. It's one of the most effective skincare ingredients for brightening the complexion and lightening the look of dark spots, yet it can also iron out the appearance of fine lines and wrinkles while helping to keep the skin hydrated. At OROGOLD, we love the effects of vitamin C so much that we have an entire collection dedicated to this skincare superstar!
D for DMAE
Officially known as dimethylaminoethanol tartrate, DMAE is a compound that's produced naturally in the human body. When applied topically, it can work wonders in reducing the appearance of fine lines and wrinkles. Research shows that it's capable of boosting how firm the skin feels, giving it a tighter and younger-looking finish. That's exactly why DMAE is one of the star ingredients in the OROGOLD 24K Golden Multi-Corrective Solution, which will immediately smooth away the look of creases on your face.
E for Vitamin E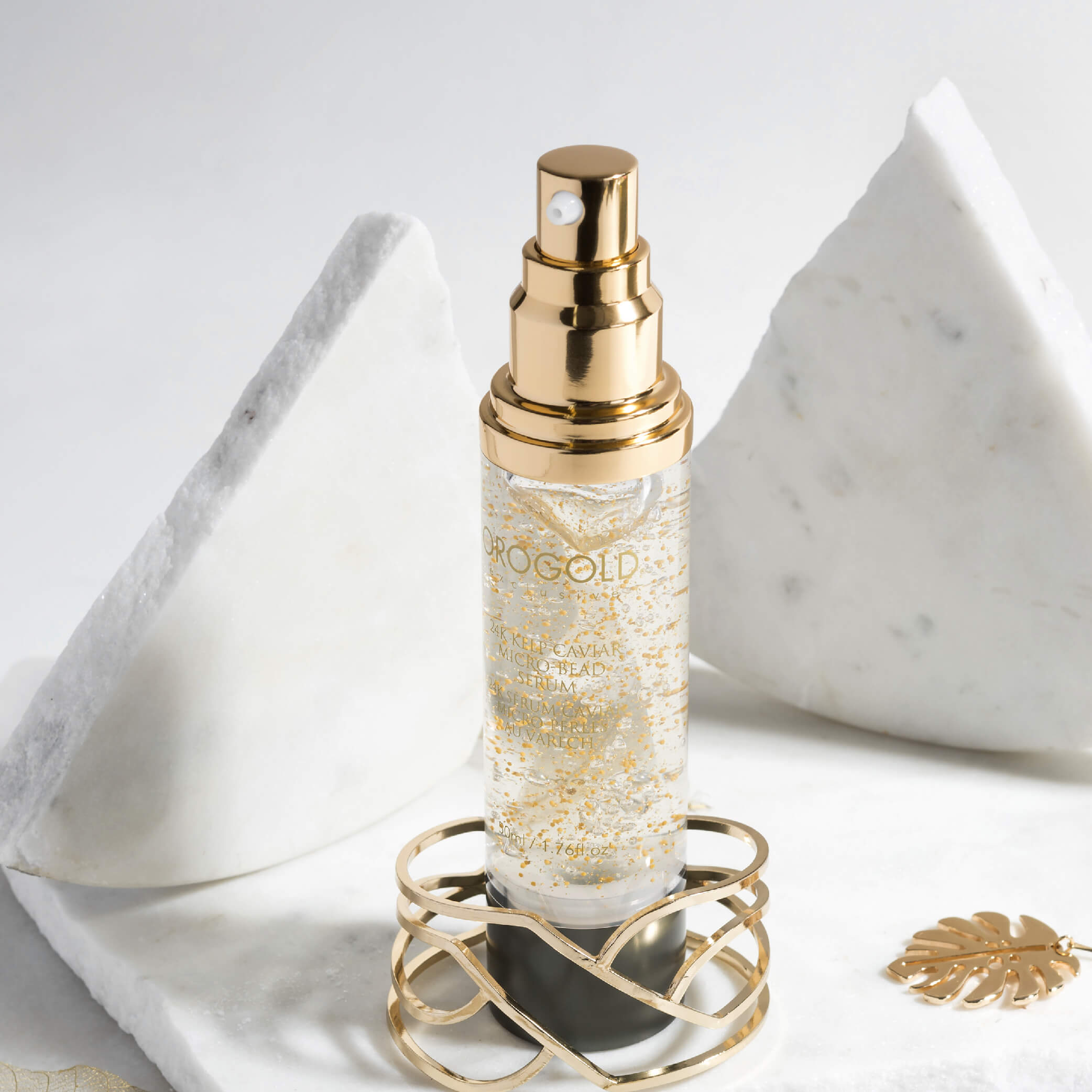 Often listed as tocopherol or tocopheryl acetate on a skincare ingredients list, vitamin E is an antioxidant that plays well with all skin types. It keeps the skin feeling protected from environmental damage, reduces the appearance of redness and inflammation, and increases how thick the skin feels. You'll find the ingredient in several OROGOLD products, such as the 24K Kelp Caviar Micro Bead Serum.
F for Fagus Sylvatica Bud Extract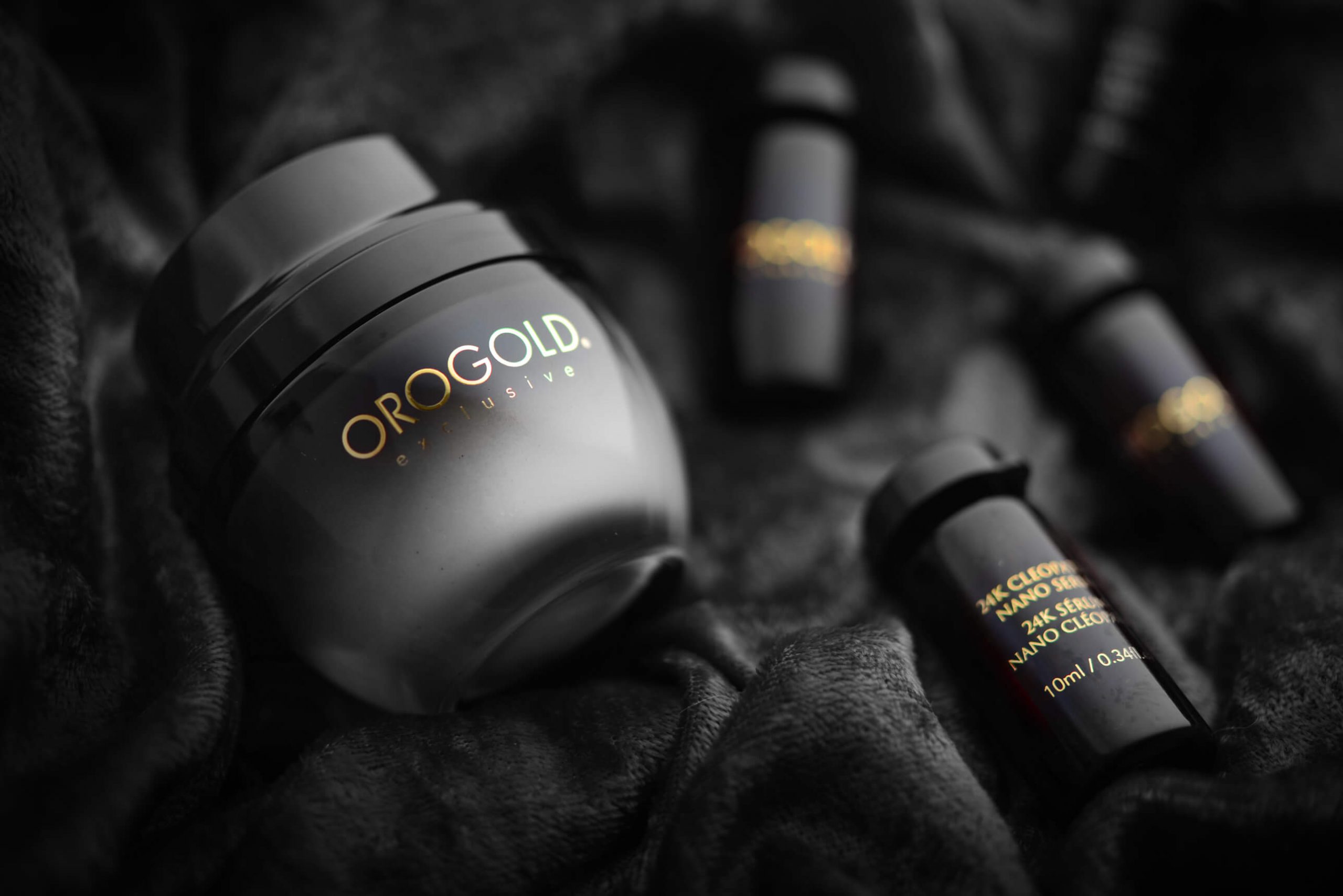 Fagus sylvatica is the botanical name for the European beech tree, with the extract obtained from the tree's newly emerging buds. It's an ingredient that's not commonly found in skincare products, even though it offers up a number of benefits. It improves moisture retention, prevents the appearance of wrinkle formation, and tones the complexion. Experience these advantages for yourself with the 24K Cleopatra Nano Serum, which is in our 24K Cleopatra Nano Regimen.
G for Gold
The entire OROGOLD brand is based upon the many complexion-enhancing properties of gold, an ingredient that has been used for cosmetic purposes since ancient times. Our signature ingredient is loved for how it brightens the appearance, giving the skin a beautiful glow. It also helps to tighten and firm the look of the skin while soothing the feeling of inflammation. Every single OROGOLD product contains 24K gold, so you'll be able to benefit from the ingredient no matter which product you end up treating yourself to!
H for Hyaluronic Acid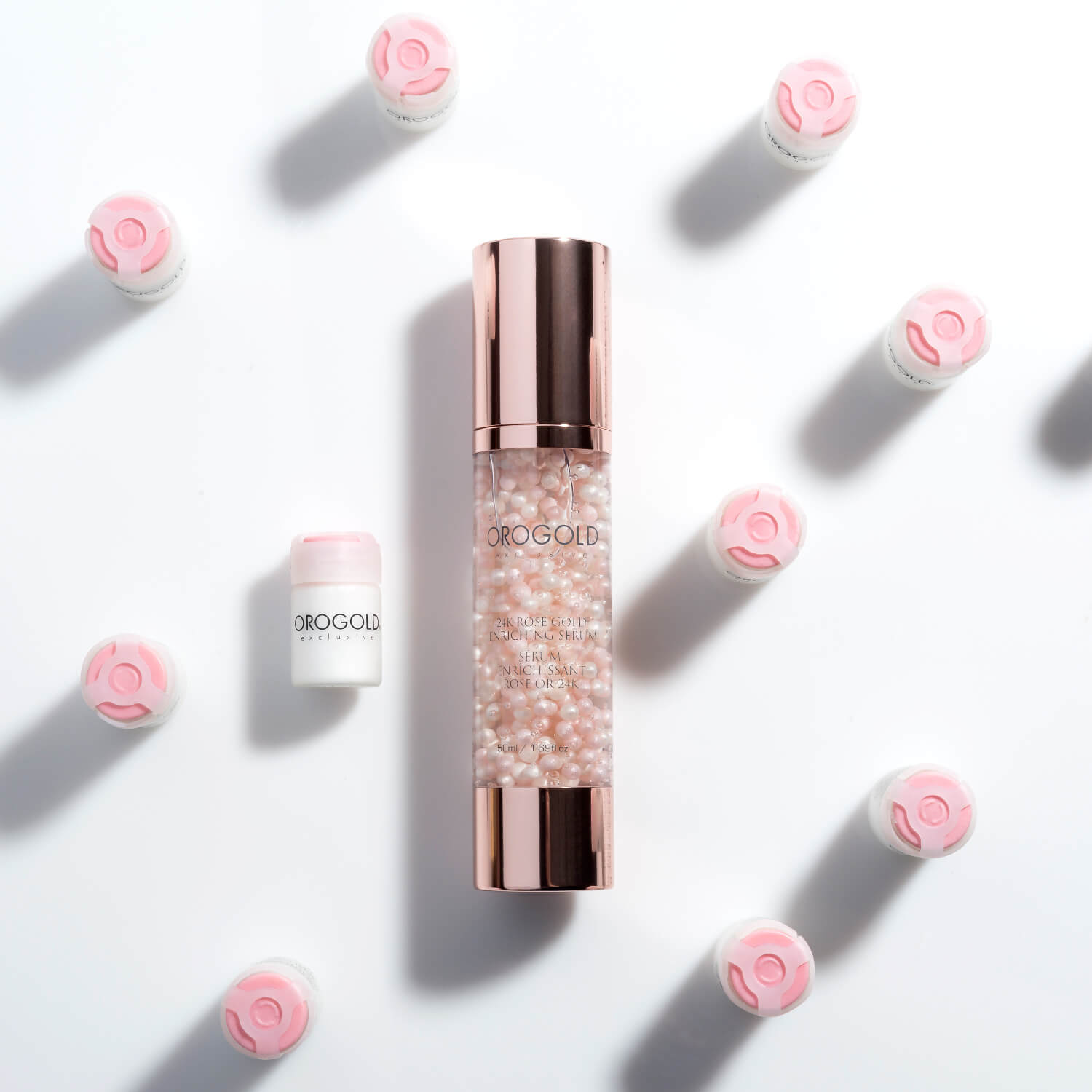 Now onto skincare's favorite hydrating ingredient; hyaluronic acid. There are plenty of hydrating skincare ingredients out there, but hyaluronic acid is revered for how it can bind a large amount of moisture to the skin. This immediately hydrates surface skin cells, giving the skin a fuller and plumper finish. You'll find the salt form of hyaluronic acid (sodium hyaluronate) in our 24K Rose Gold Age Glow Duo. 
I for Ivy Extract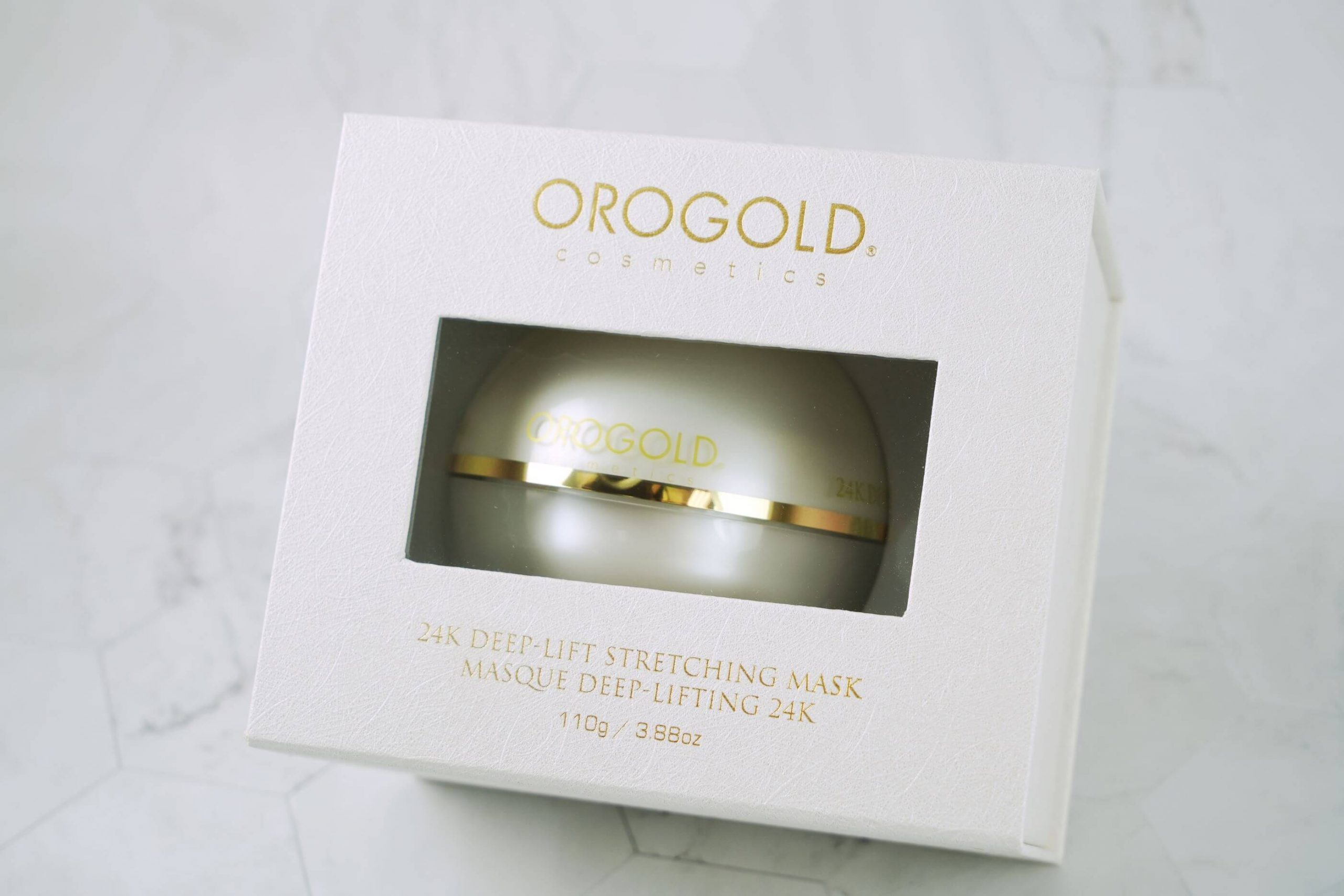 Ivy extract is an ingredient that has an incredibly soothing effect on the complexion. It's great for diminishing the look of redness, acne, eczema, psoriasis – just about any form of inflammation. Ivy extract is packed with antioxidants too, making it great for targeting the appearance of skin aging. That's exactly what our 24K Deep Lift Stretching Mask does. Featuring ivy extract and a number of other potent botanicals, this mask will give you a firmer and tauter complexion.
J for Jojoba Oil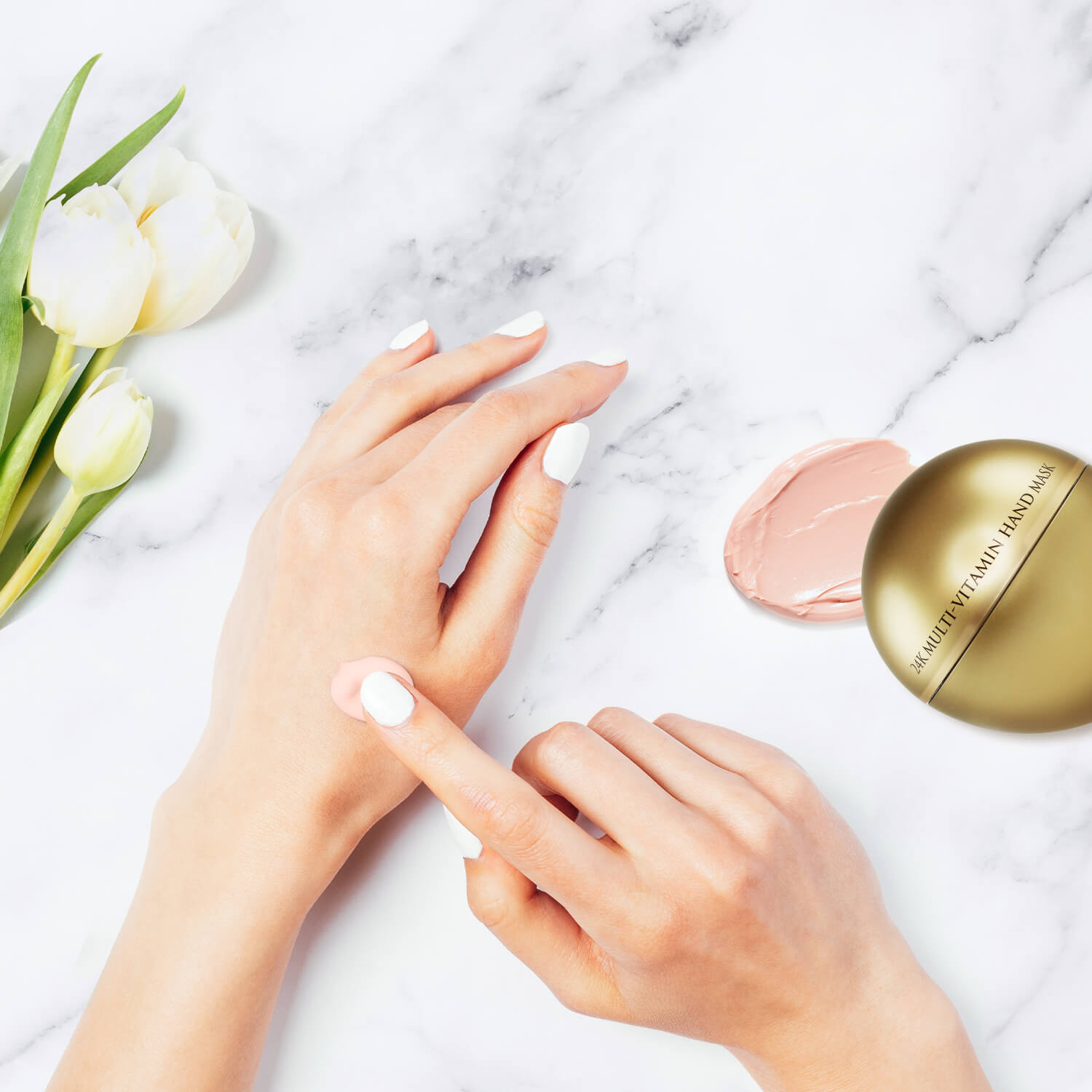 Jojoba oil is very different from other plant oils because of how its molecular structure is so similar to that of human sebum. As a result, it's a hydrating oil that all skin types readily accept. Apply it to dry skin and it will provide plenty of moisture, or apply it to oily skin and it will help to cut back on how greasy your skin feels. Of course, this oil doesn't just work well on the face – you can use it to soften and smooth the feel of your hands too with the OROGOLD 24K Multi-Vitamin Hand Mask.
K for Kojic Acid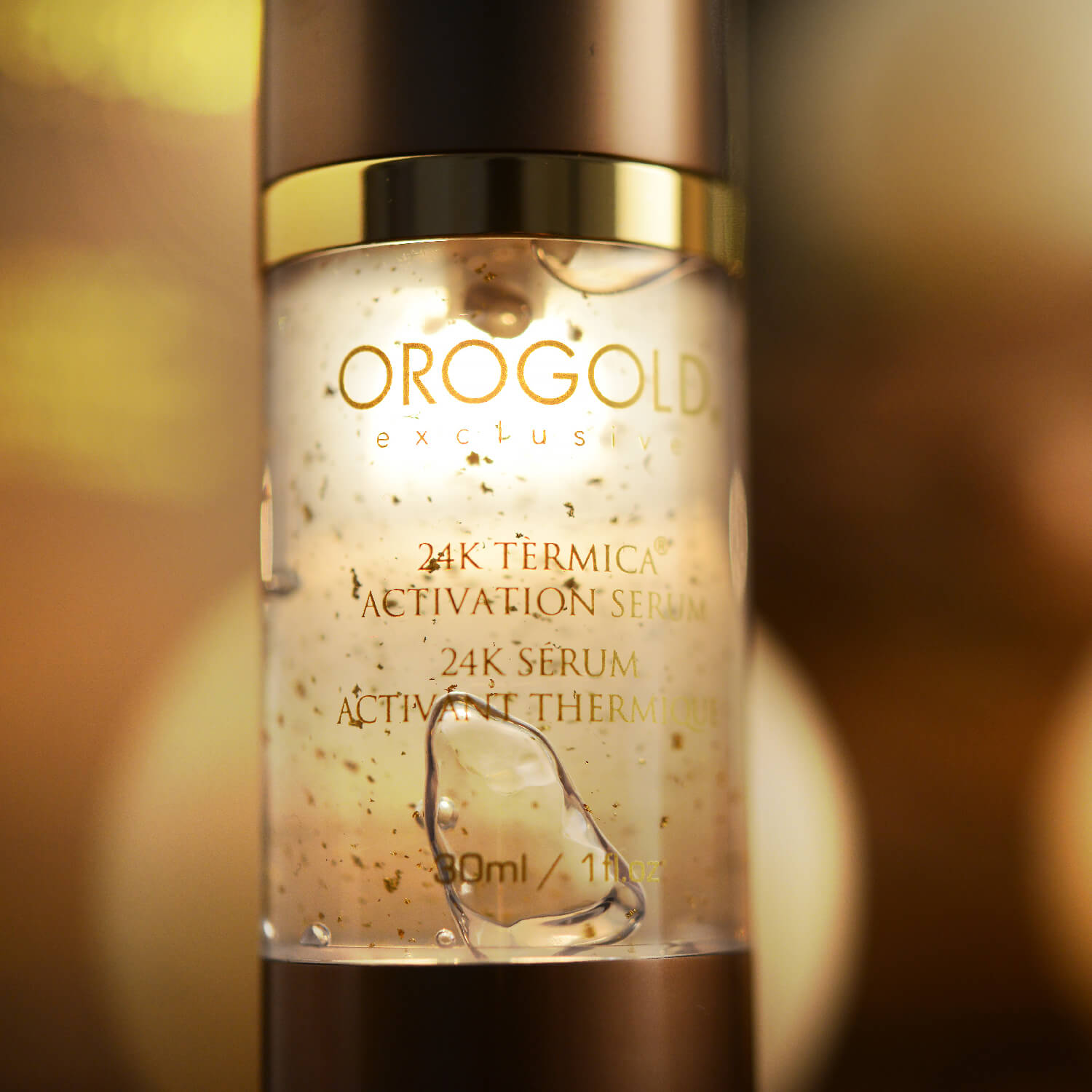 Kojic acid is a natural compound that's produced as a byproduct when certain foods are fermented. Numerous studies have confirmed kojic acid to be one of the best natural skincare ingredients available for treating the appearance of hyperpigmentation. It effectively lightens the look of discoloration, evening out the skin tone. You'll find kojic acid, along with several other complexion-lightening compounds, in the 24K Termica Activation Serum.
L for Lactic Acid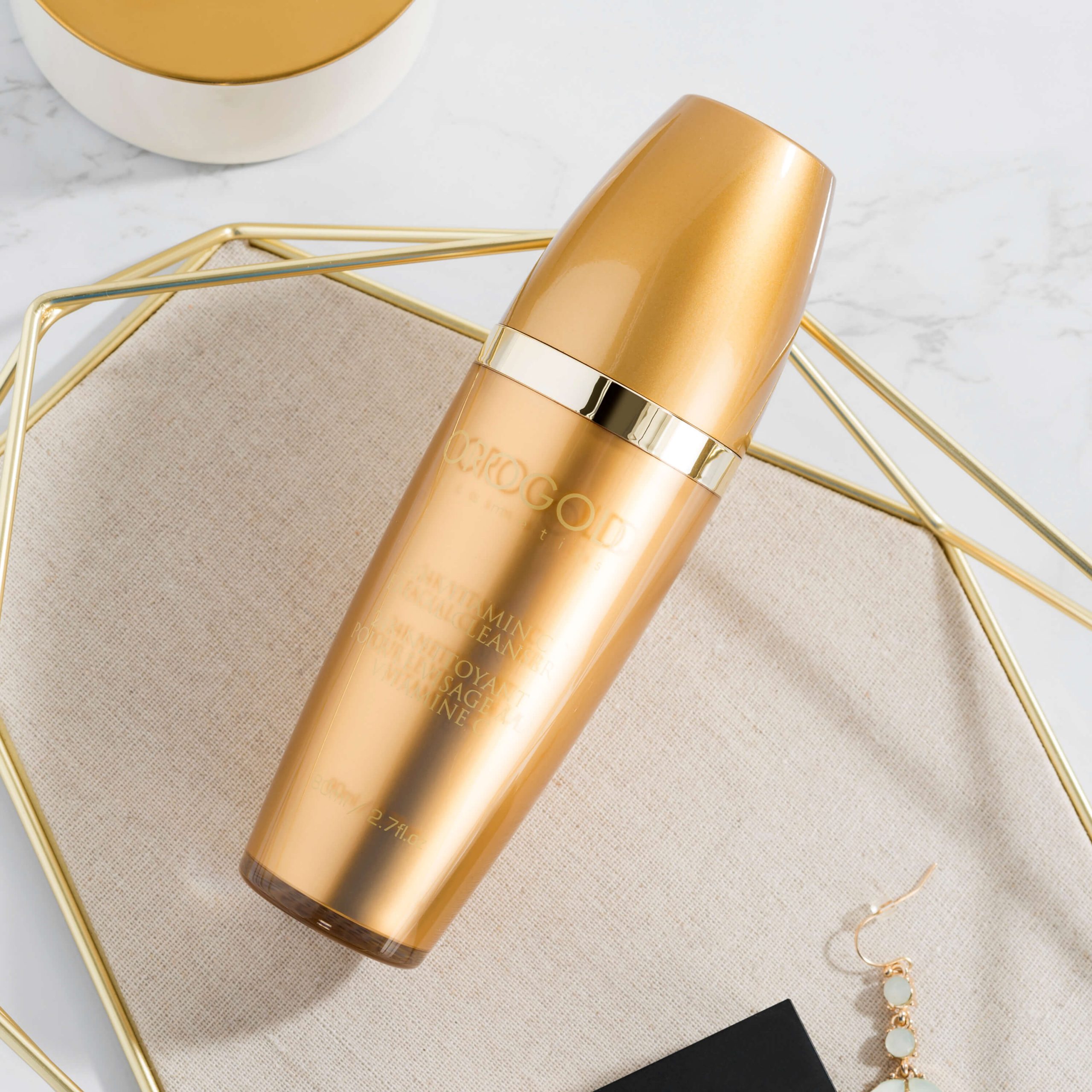 Alpha-hydroxy acids (AHAs) are revered for their exfoliating properties, with lactic acid being particularly popular. It's fantastic at dissolving the glue-like link that keeps dead skin cells attached to the surface of the skin. At the same time, it also acts as a humectant, binding moisture to the skin. This is what makes it the most hydrating AHA, and is why it's included in the 24K Vitamin C Facial Cleanser. 
M for Mango Seed Butter
Extracted from mango seed kernels, mango seed butter is an emollient. This means that it covers the complexion with a protective film, helping to keep moisture trapped in the skin. It also feels incredibly soothing when applied. It aids in regenerating and rejuvenating the look of the skin thanks to its fatty acids, vitamins, and antioxidants. It's also responsible for giving our 24K Skin Balancing Mask Stick its beautifully rich texture. 
N for Niacinamide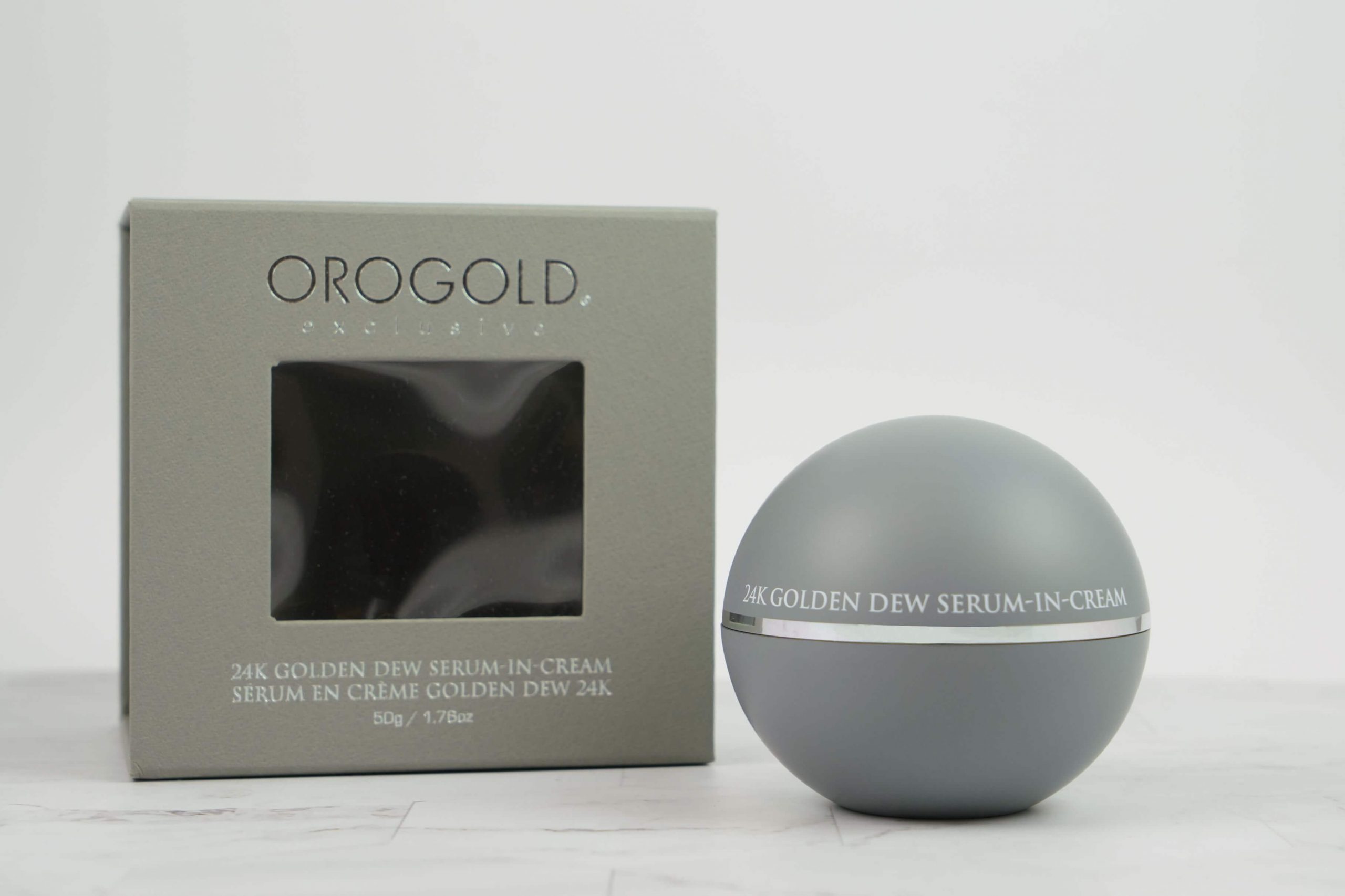 Otherwise known as vitamin B3, niacinamide brings with it some unique complexion-enhancing benefits. For starters, it's great at minimizing the look of enlarged pores. It also lightens the visibility of hyperpigmentation, evening out the complexion. At the same time, it helps with the appearance of fine lines and wrinkles too thanks to its antioxidant properties! Explore more of this ingredient's multi-tasking benefits by giving the exquisite 24K Golden Dew Serum-in-Cream a try.
O for Olive Oil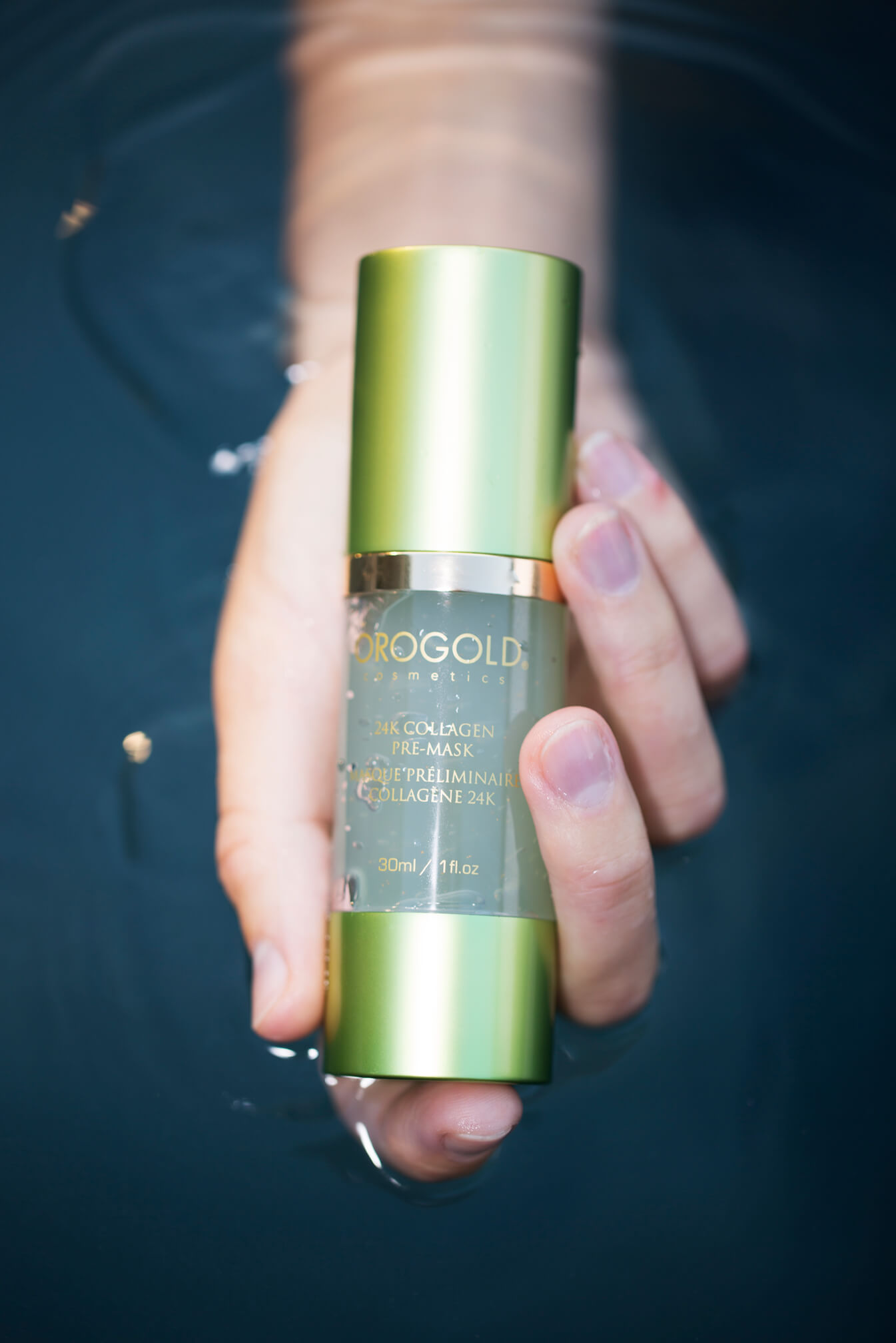 You're probably familiar with the culinary uses of olive oil, but this ingredient works wonderfully when applied topically too. It's a rich natural source of fatty acids, vitamin E, and squalene, all of which are known for how they deeply moisturize the skin. Olive oil is also packed with polyphenols, which are powerful antioxidants. These enable the ingredient to reduce the look of wrinkles too. You'll find olive oil in a few different OROGOLD products, including the 24K Collagen Pre-Mask.
P for Peptides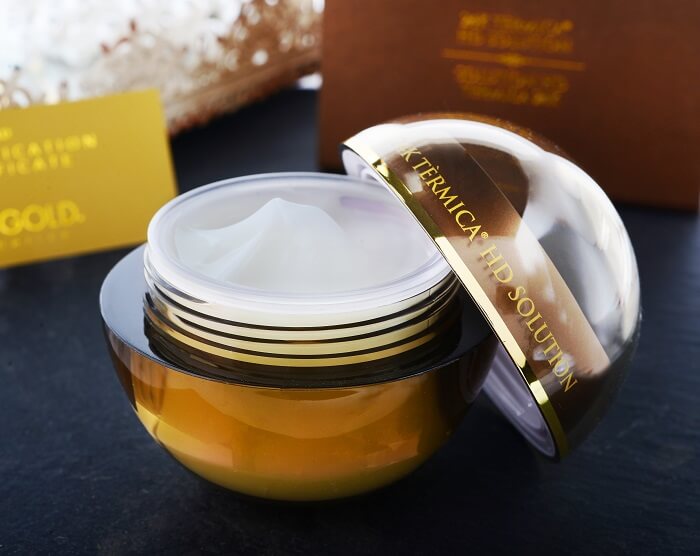 If you're on the hunt for skincare ingredients that will leave your skin barrier feeling thicker and stronger, then peptides are what you need. There are different types of peptides out there but they all produce similar general results; skin that feels more resilient, more elastic, and free of inflammation. Peptides are used to tackle the appearance of skin aging too, giving the complexion a younger-looking finish. OROGOLD formulas contain a variety of different peptides. Try the 24K Termica Completion Cream to treat your skin to three of them!
Q for Quercus Alba Bark Extract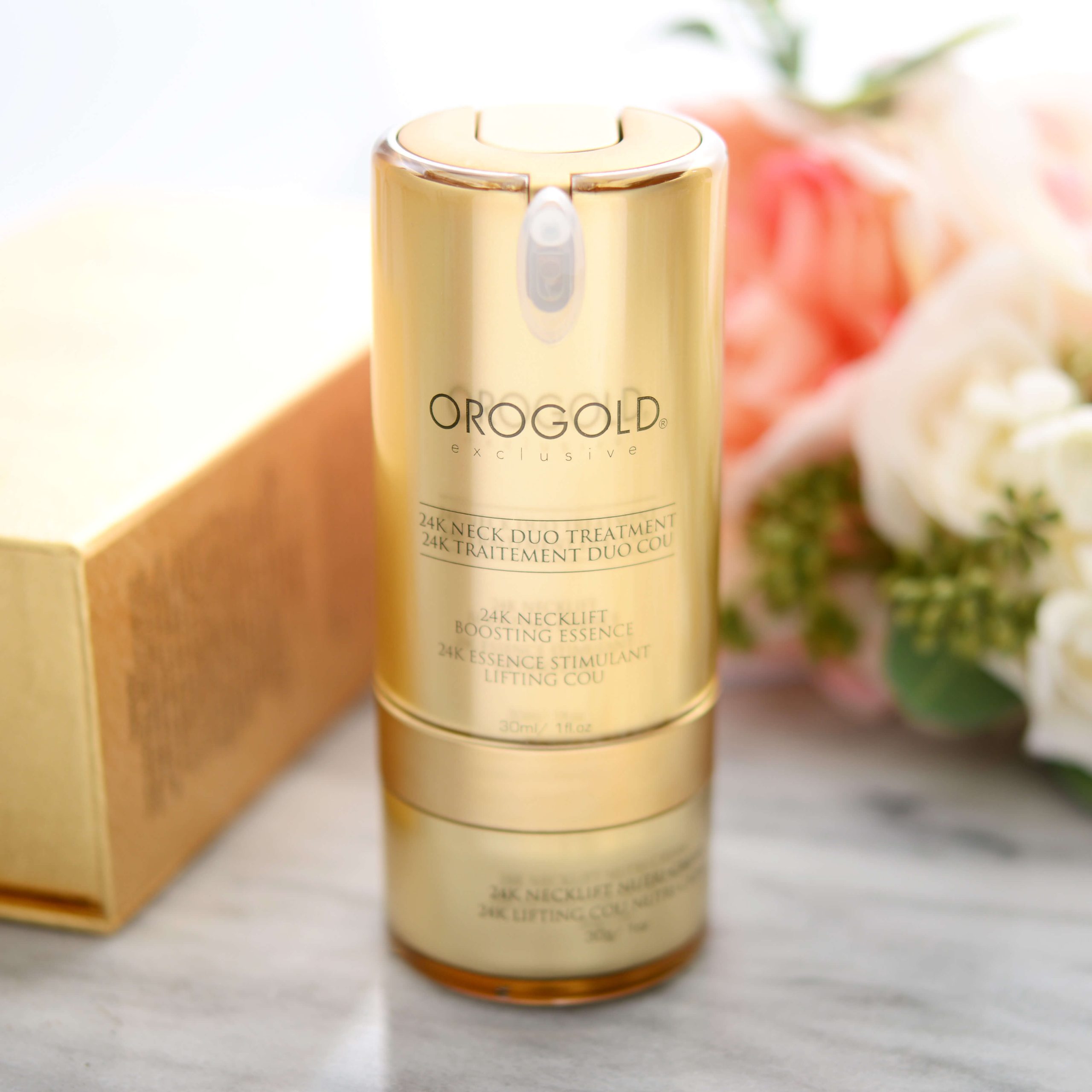 Quercus alba refers to the white oak tree, with the extract obtained from the tree's bark. It's an ingredient that contains a high concentration of tannins and quercetin. Both compounds are outstanding at keeping the skin feeling protected against free radical damage. This is something that the delicate skin on the neck commonly experiences, which is why we've used white oak bark extract in the OROGOLD 24K Neck Duo Treatment.
R for Retinol
When purchased over the counter, vitamin A is available in a few different forms, with retinol being one of the most potent. Research shows that the regular use of retinol for four weeks is enough to start diminishing the appearance of fine wrinkles, with results continuing to improve over a period of 24 weeks. You'll need to use the ingredient daily in order to experience these results, with the OROGOLD 24K Multi Vitamin Night Nourishment + Retinol making that easy.
S for Seaweed Extract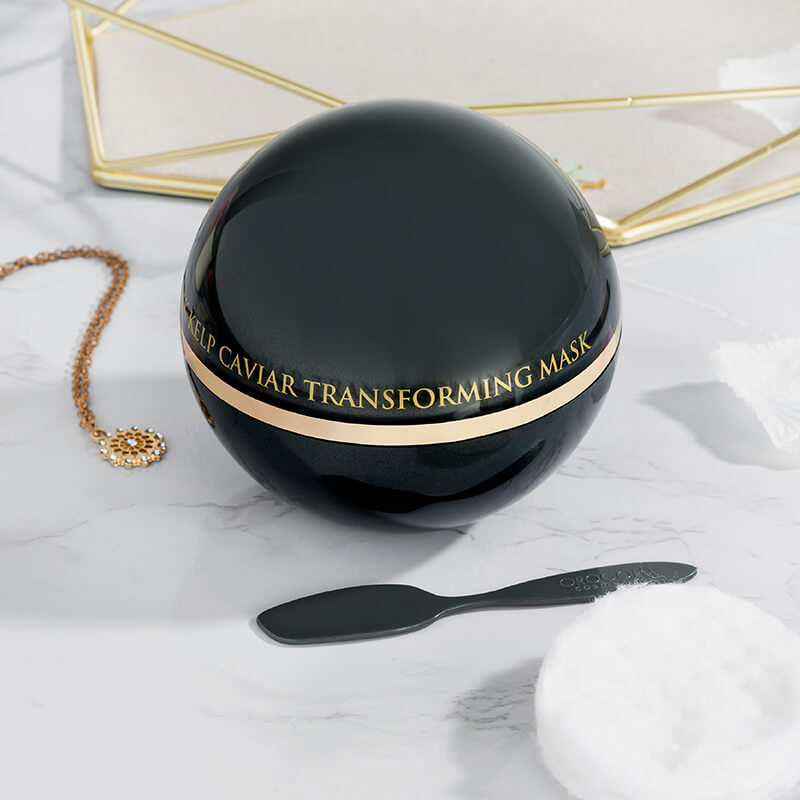 When it comes to skincare ingredients capable of deeply hydrating the skin, seaweed extract comes out on top. It's loaded with humectants, which immediately plump up the complexion. Meanwhile, its high vitamin content ensures that skin cells feel supported and replenished. This makes seaweed fantastic for maintaining an overall healthy complexion. Check the ingredient out for yourself with the OROGOLD 24K Kelp Caviar Transforming Mask.
T for Thyme Flower Extract
Thyme is another one of those skincare ingredients that's renowned for its culinary use, but its flower extract can be very beneficial for the complexion. Not only does it feel incredibly soothing, making it great for minimizing the look of inflammation and irritation, but it's also great for boosting circulation, which gives the skin a glow. You'll find this botanical in the OROGOLD 24K Neck Duo Treatment.
U for Urea
Urea makes up a significant portion of the skin's natural moisturizing factor, which maintains the skin's natural barrier. Applying the ingredient topically helps to keep this important barrier feeling fortified. This will give you a more resilient complexion that's able to better defend itself from environmental harm.
W for Witch Hazel
Witch hazel is one of the best skincare ingredients around for tightening up the look of lax pores. It also helps to rebalance how oily the skin feels, which reduces the appearance of breakouts. At the same time, it feels incredibly soothing, calming the look of inflammation. It's an important component in our 24K Termica Activation Serum, which combines the ingredient with several other complexion-soothing compounds.
Z for Zinc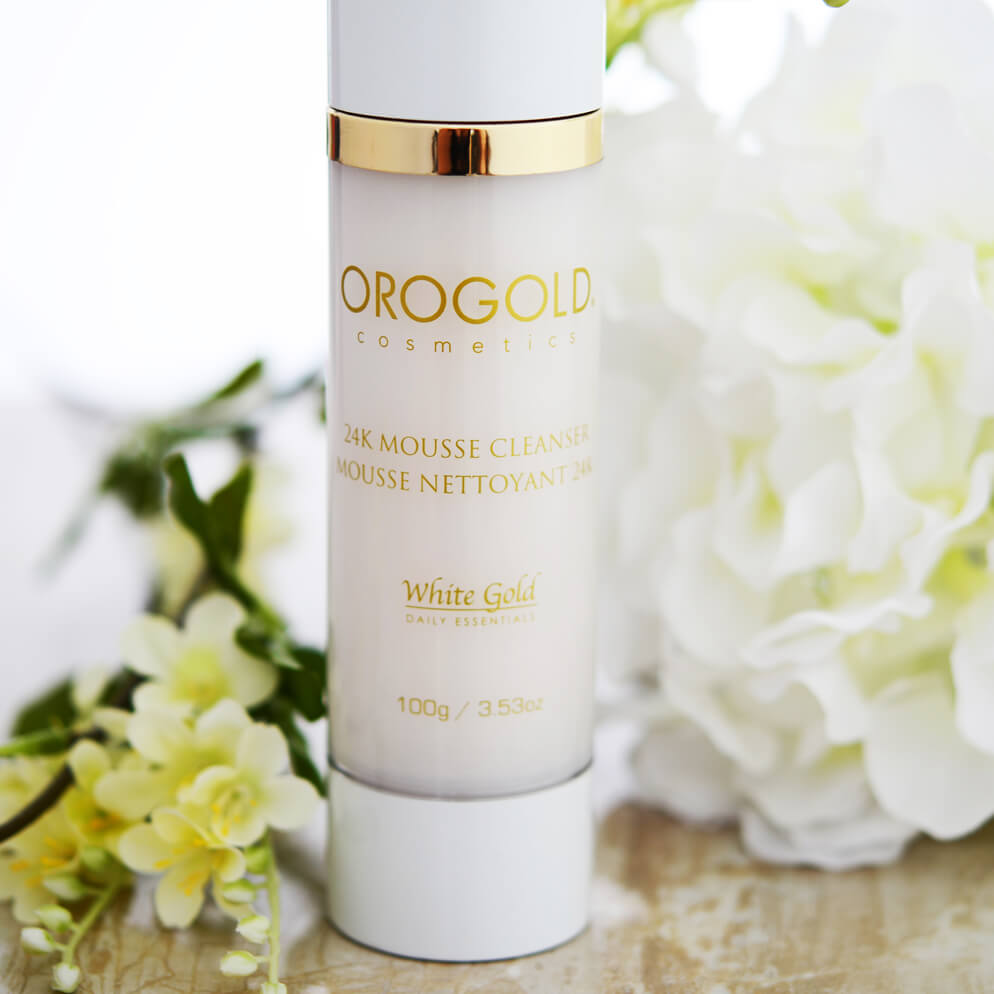 If your skin is recovering from any sort of damage, zinc can help it to feel stronger once again. It soothes the feeling of inflammation while also helping with skin that looks dull, cracked, or flaky. Our 24K Mousse Cleanser contains zinc PCA, aka zinc salt. It enhances the bioavailability of zinc, enabling your skin to fully benefit from the ingredient.
Experience the Best Skincare Ingredients With OROGOLD
Your skin deserves nothing but the best. This is why it's important to always be on the lookout for new skincare ingredients that could help to give your skin all that it needs. Whether you're trying to reduce the appearance of wrinkles, tighten up the look of loose pores, or brighten your complexion, skim through the OROGOLD skincare alphabet and you'll no doubt find exactly what you need!
Click here to explore even more bestselling skincare products from OROGOLD.