Summer Skin: Achieve Your Best Makeup-Free Look
Posted on August 15, 2023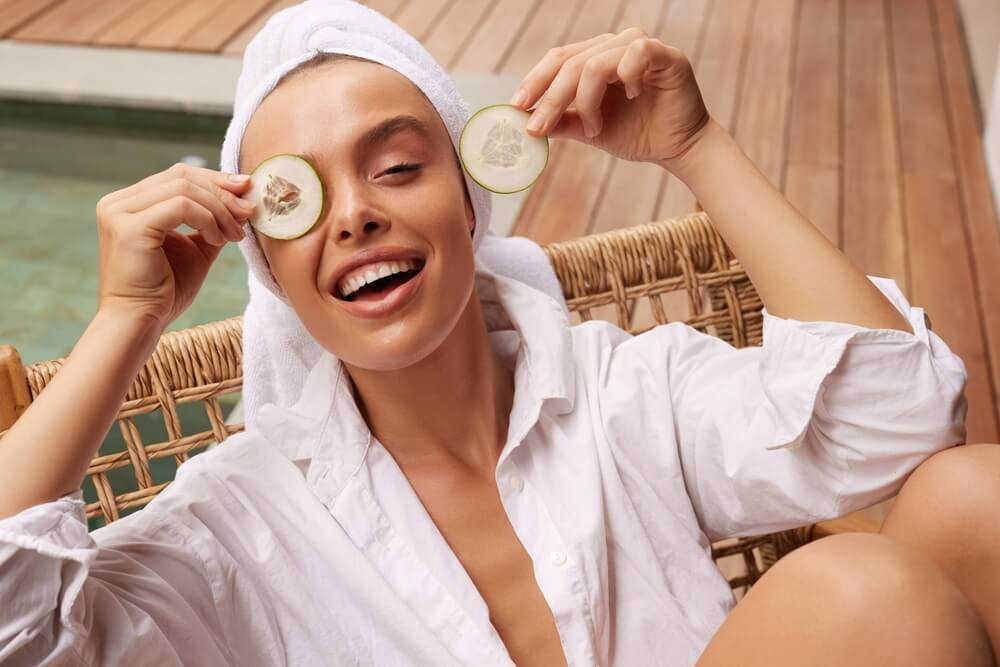 Struggling to achieve that elusive summertime glow? While some may look effortlessly radiant during the summer months, the warmer weather can actually do far more harm than good for your skin. It triggers several different changes in how the skin functions, meaning that your summer skin care routine needs to be adapted in order to continue giving your skin all that it needs.
If you haven't been able to accomplish that, don't fret – summer isn't going anywhere just yet! Read on as OROGOLD shares some top tips to help you flaunt a complexion that you can be proud of for the rest of the summer season.
Prioritize Sun Protection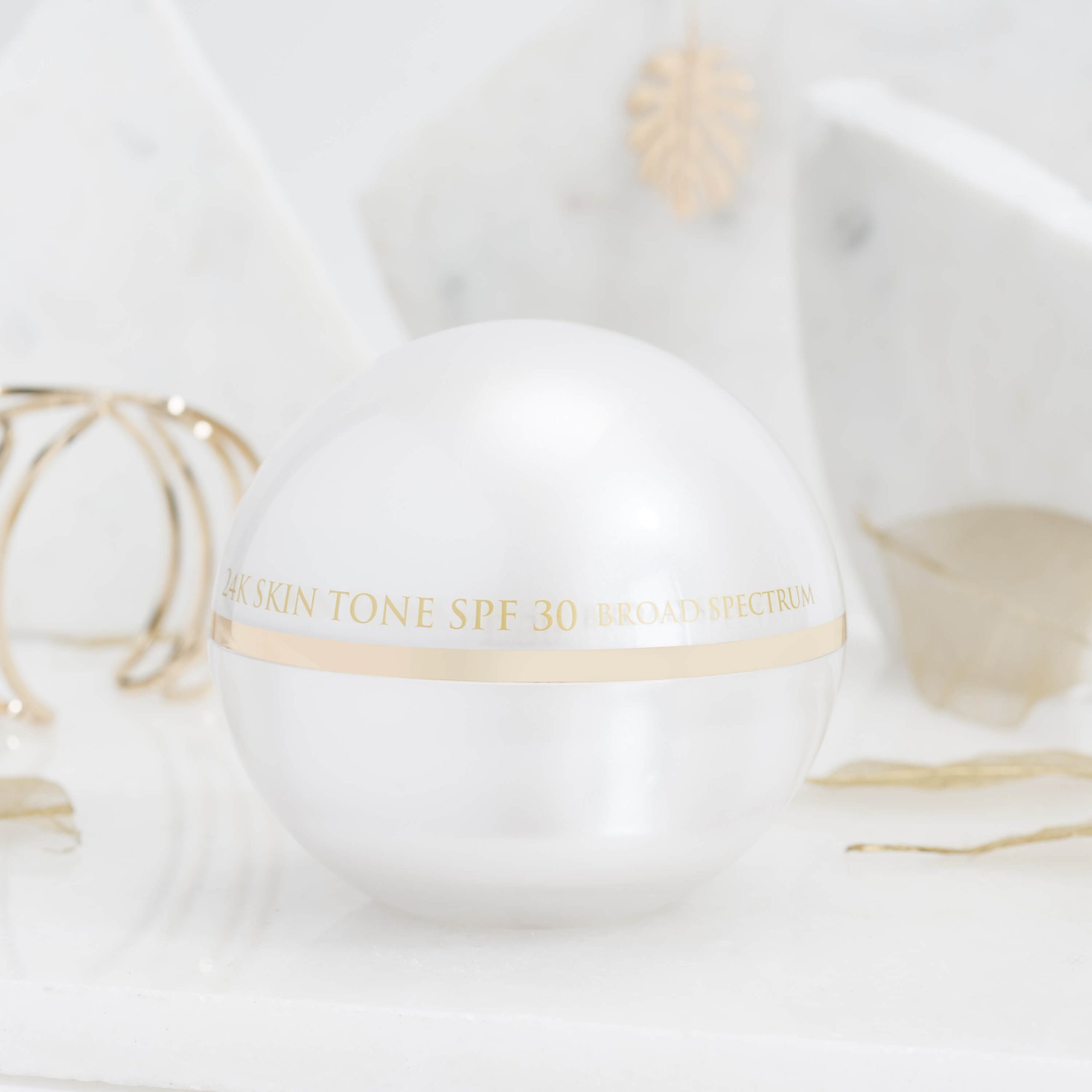 UV rays cause a significant amount of damage to the skin. Not only are they responsible for up to 80% of the visible signs of skin aging, but they can also lead to sunburns, excessively dry patches, and even skin cancer.
UV rays strike their damage throughout the year, which is why sunscreen should be worn year-round. However, they become even stronger in the summer, making it vital for you to have a good sunscreen to turn to.
Although the FDA states that a minimum SPF of 15 is sufficient, the American Academy of Dermatology, as well as the European Academy of Dermatology and Venerology, recommends an SPF of at least 30. To ensure that your skin is protected from both UVA and UVB rays, find a formula that offers broad-spectrum protection, like the OROGOLD 24K Skin Tone SPF 30. 
Suitable for most skin types (you may want to go with a higher SPF if you have very sensitive skin), this sunscreen not only shields the skin from UV damage but also provides a fantastic amount of moisture. It contains vitamins and antioxidants too, along with a sprinkling of gold, to keep your skin feeling healthy while you're enjoying the summer sun.
In addition to reapplying your sunscreen every two hours, try to also incorporate a few other sun protection measures into your day. Staying in the shade during the hottest hours of the day will keep your skin away from UV rays while they're at their most harmful. A wide-brimmed hat and some oversized sunglasses will provide some extra protection too.
Stay in Control of Excess Sebum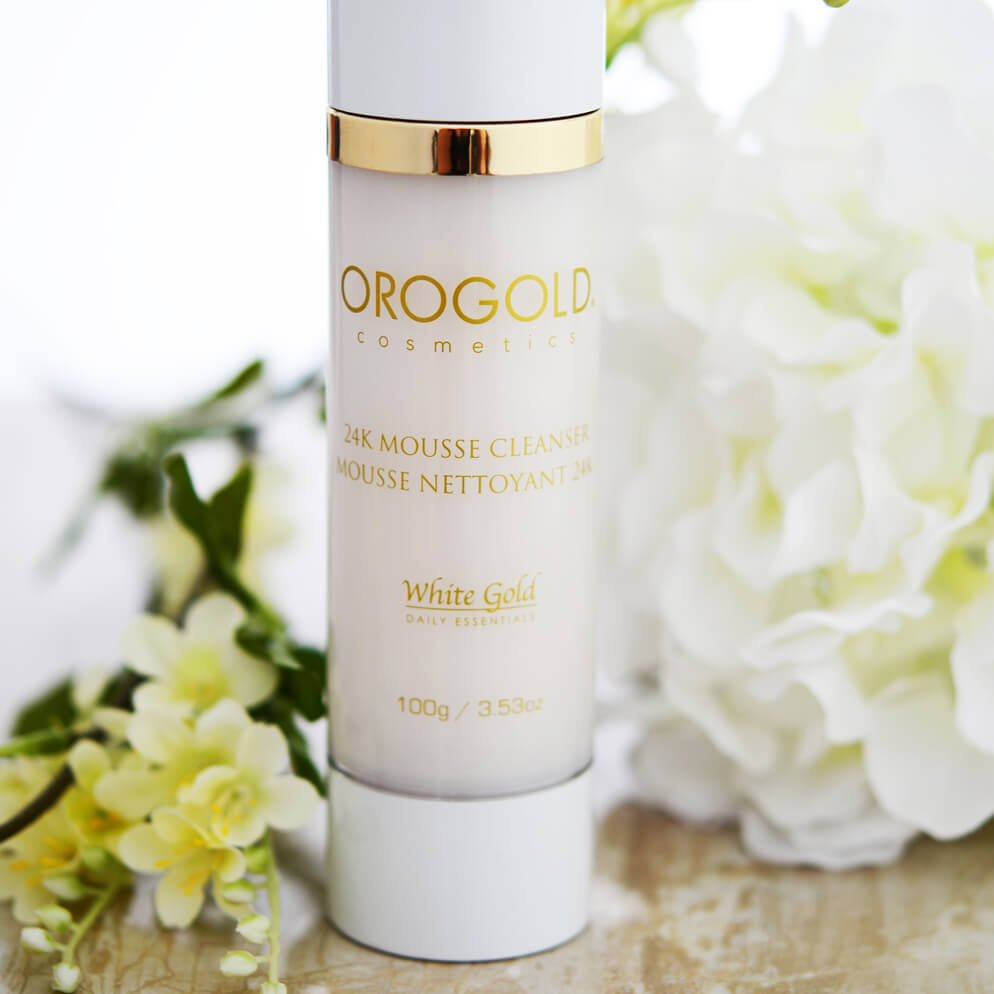 Between the warmer temperatures and the higher humidity, the skin produces quite a bit more sebum during the summer months. For those with dry skin, this isn't necessarily a bad thing. However, if your skin type is already oily, then adding even more sebum into the mix can be disastrous. 
To save yourself from having to deal with clogged pores and breakouts all summer, make sure that your summer skin care routine contains a few sebum-controlling measures.
For starters, you'll need a good cleanser. Use it twice a day to remove excess sebum from the surface of your skin. The OROGOLD 24K Mousse Cleanser is perfect for this. It forms a satisfyingly rich lather that quickly clears away excess sebum and other impurities.
Unfortunately, cleansing alone won't keep summer skin breakout-free. Some of that excess sebum will end up in your pores in between cleanses, so you'll also need a good exfoliant to pull it all back out. 
Making the decision between a chemical and a physical exfoliant can be tough. They each have their pros and cons. That's why we created the 24K Multi-Vitamin Deep Peeling + Mandelic Acid. It brings together all of the benefits of both forms of exfoliation, without any of the downsides. Mandelic acid provides the chemical exfoliation while bamboo powder physically exfoliates, ensuring that your pores remain clear of any clogs.
Keep Your Skin Hydrated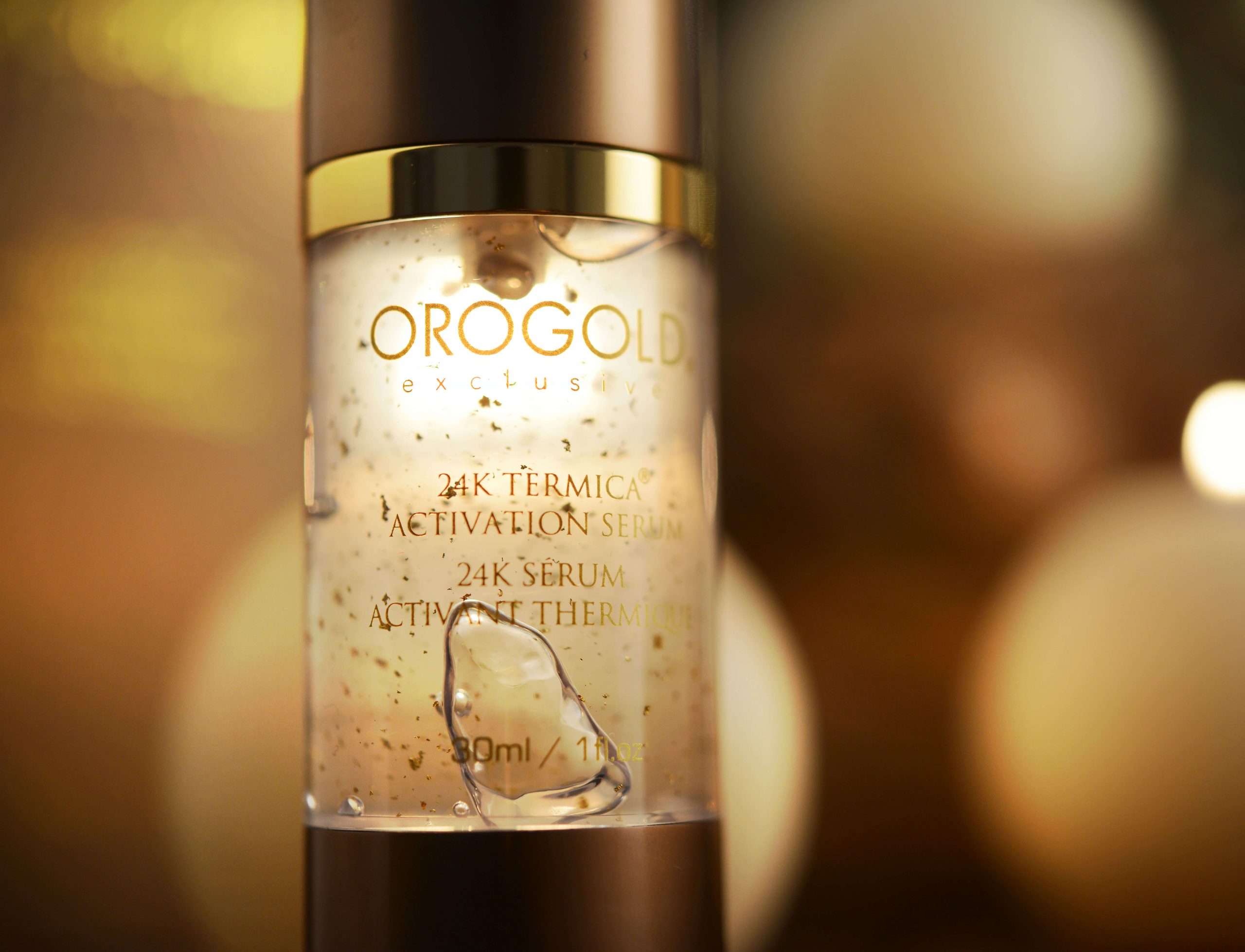 Although summer skin tends to be oilier, this doesn't prevent it from becoming dehydrated. The more sun you're exposed to, the more moisture your skin will lose, leaving your skin cells thirsty. A dehydrated complexion looks dull, sunken, and creased – definitely not the look you want to be rocking this season!
The best way to ramp up skin hydration is with hydrating serums. Due to their lightweight nature, serums absorb into the skin more efficiently than creams. This makes them ideal for leaving even the deeper layers of your skin feeling sufficiently hydrated.
When searching for a hydrating serum, look for formulas that are loaded with humectants. These are ingredients that bind moisture to the skin, immediately hydrating and plumping up the complexion. 
Some of the best humectants out there include hyaluronic acid (or sodium hyaluronate), glycerin, chitosan, and hydrolyzed elastin. You'll find all four ingredients in the 24K Termica Activation Serum. This hydrating blend also boasts green tea extract and licorice root extract to keep your skin looking bright and even, along with witch hazel extract to minimize the appearance of enlarged pores, another common summer skin complaint.
Add More Antioxidants to Your Skincare Routine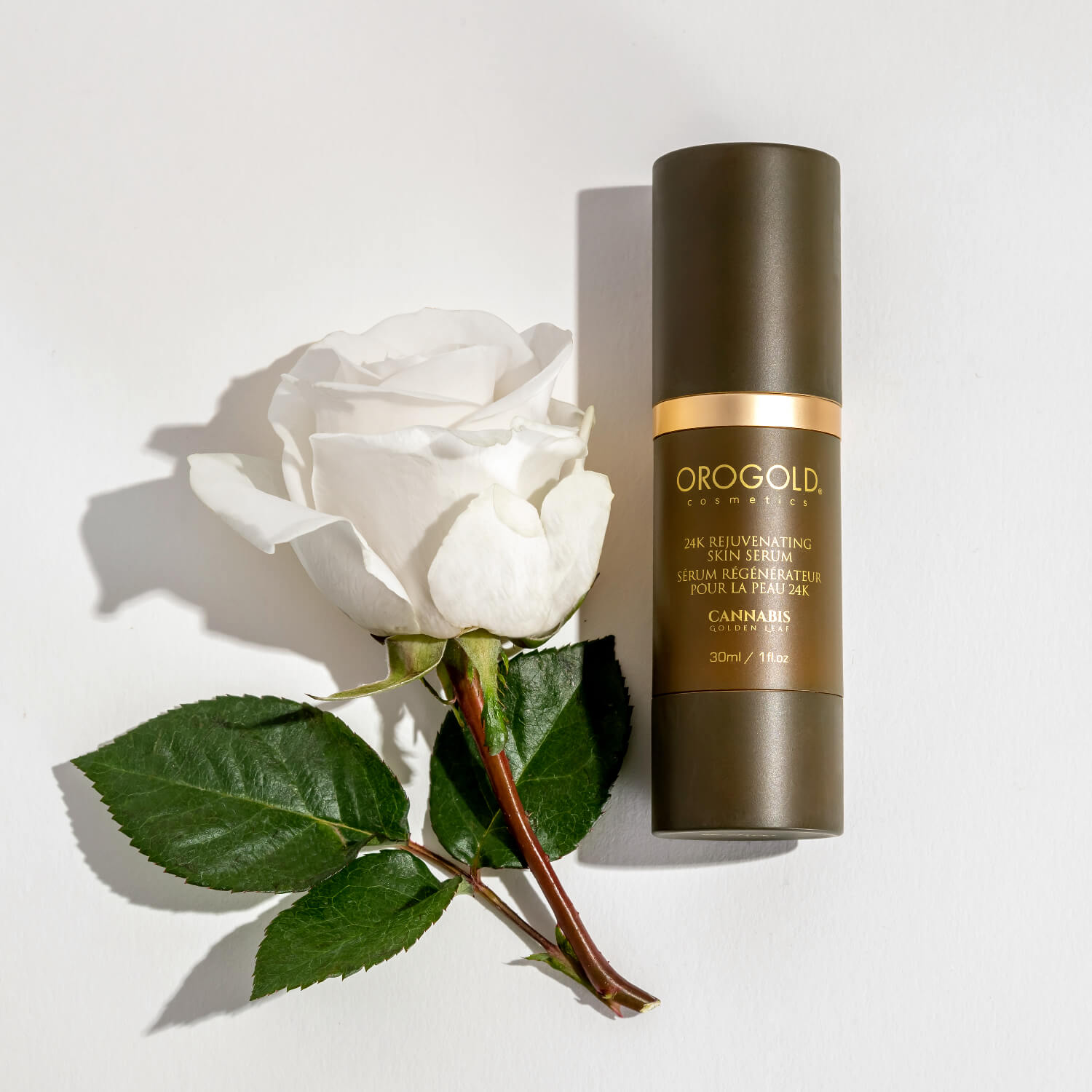 No matter how diligent you may be about keeping your skin protected from the sun with sunscreen, chances are that some UV rays will still wreak their damage. Whether it catches you unaware due to sweat washing some of your sunscreen away or you've left it a little too long to reapply your SPF, UV damage is hard to completely avoid. 
However, all is not lost – this is where antioxidants come in. Research confirms that not only do antioxidants help to keep the skin feeling protected from the sun, but they can also reduce the appearance of UV-induced skin damage. Whether this may be wrinkles, dark spots, the loss of volume, or anything else, antioxidants can help to restore a less damaged and more youthful complexion.
Some of the best antioxidants out there happen to be vitamins, with A, C, and E at the top of the list. You'll find all three antioxidants in the OROGOLD 24K Rejuvenating Skin Serum. This silky formula also contains hemp seed oil. It's a botanical that's brimming with fatty acids. Not only do these hydrate and moisturize the skin, but research shows that they also provide antioxidant effects.
Opt for Lightweight Moisturizers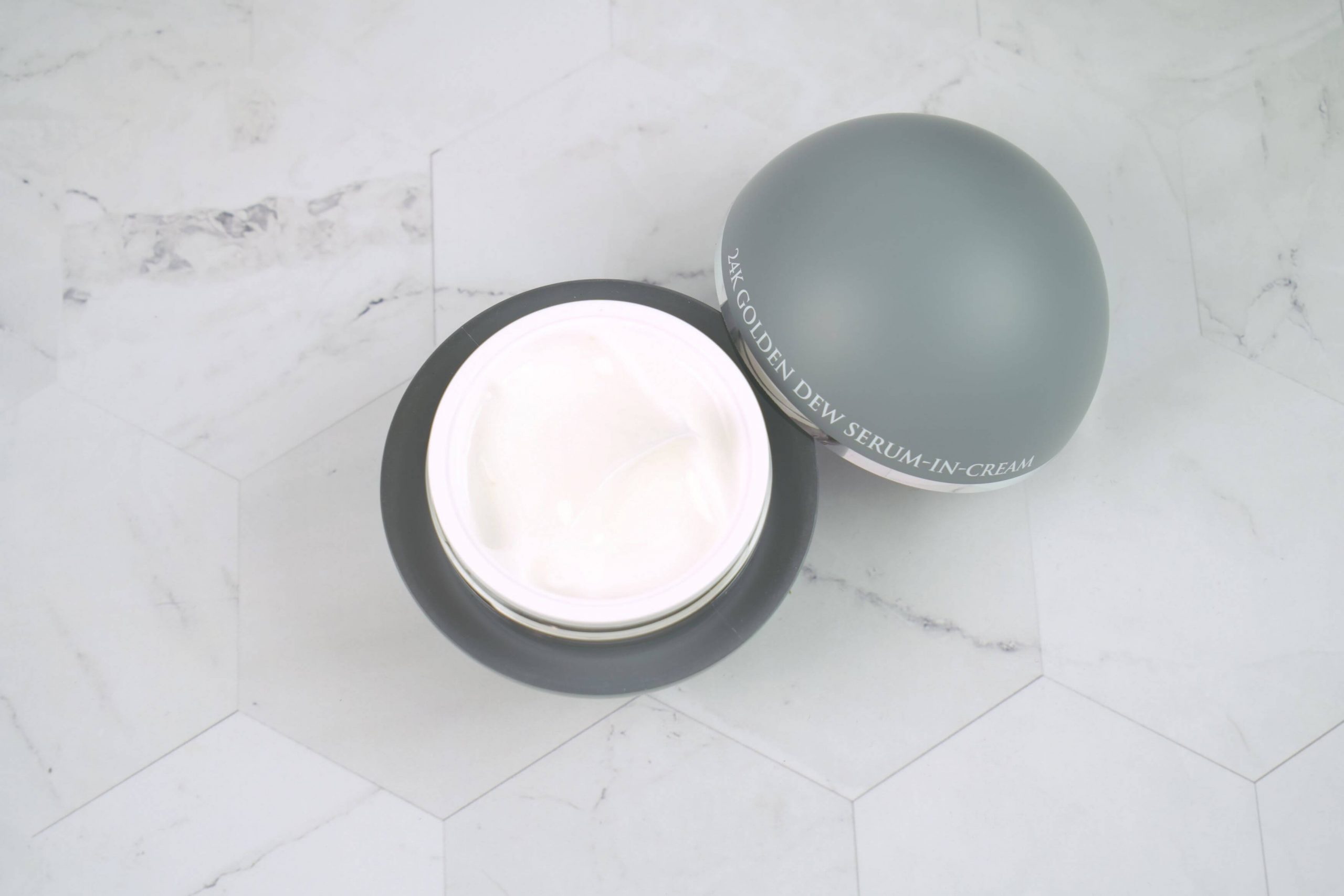 Although it's important to keep your skin moisturized year-round, using the same moisturizer in the summer and the winter wouldn't be a good move. The richness that your skin needs in the winter when it's producing less sebum would likely feel way too heavy in the warmer months. Summer skin needs lightweight moisture in order to glow, and this is something that OROGOLD can help with…
To start with, take a look at our 24K Golden Dew Serum-in-Cream. It feels like an extremely lightweight serum, making it ideal for a summer skin care routine. Some of its standout ingredients include niacinamide, which evens out the skin tone, peptides, which strengthen the feel of the skin barrier, and grape seed oil, which is loaded with antioxidants. With sodium hyaluronate for hydration and vitamin C to give the skin a glow, this cream is a summertime game-changer!
Another option would be the OROGOLD 24K Rose Gold Radiant Silk Cream. This moisturizer is ideal for those who struggle with oily summer skin. It has a mattifying effect on the complexion, immediately leaving the skin looking less greasy. Meanwhile, it still happens to be super hydrating and is full of antioxidants too!
Pamper Your Skin With a Weekly Mask
Face masks are beneficial throughout the year. With that said, you'll likely need to switch up the masks that you use in the summer months, opting for formulas that will help you to target your summer skin concerns.
For example, if your skin could do with some extra hydration to cope with the summer sun, the 24K Rose Gold Hydro Mask could be just what you need. Designed to be used once a week, this mask couldn't be any easier to apply. Simply massage it onto clean and dry skin. As you do so, the creamy texture of the mask will liquefy into droplets, which your skin will quickly drink up. No mess, no rinse – it's perfect if you have a busy schedule!
On the other hand, if your skin has been feeling oily and congested, look for a clay mask, such as the OROGOLD 24K Termica Energizing Mask. In addition to clay, which is famed for its ability to absorb excess oil and impurities, it's also packed with vitamins and antioxidant-rich plant extracts. Even better, the way in which it heats up when it's applied to the skin will leave your pores feeling capable of absorbing even more of the mask's goodness!
Give Your Eye Area Some Extra Care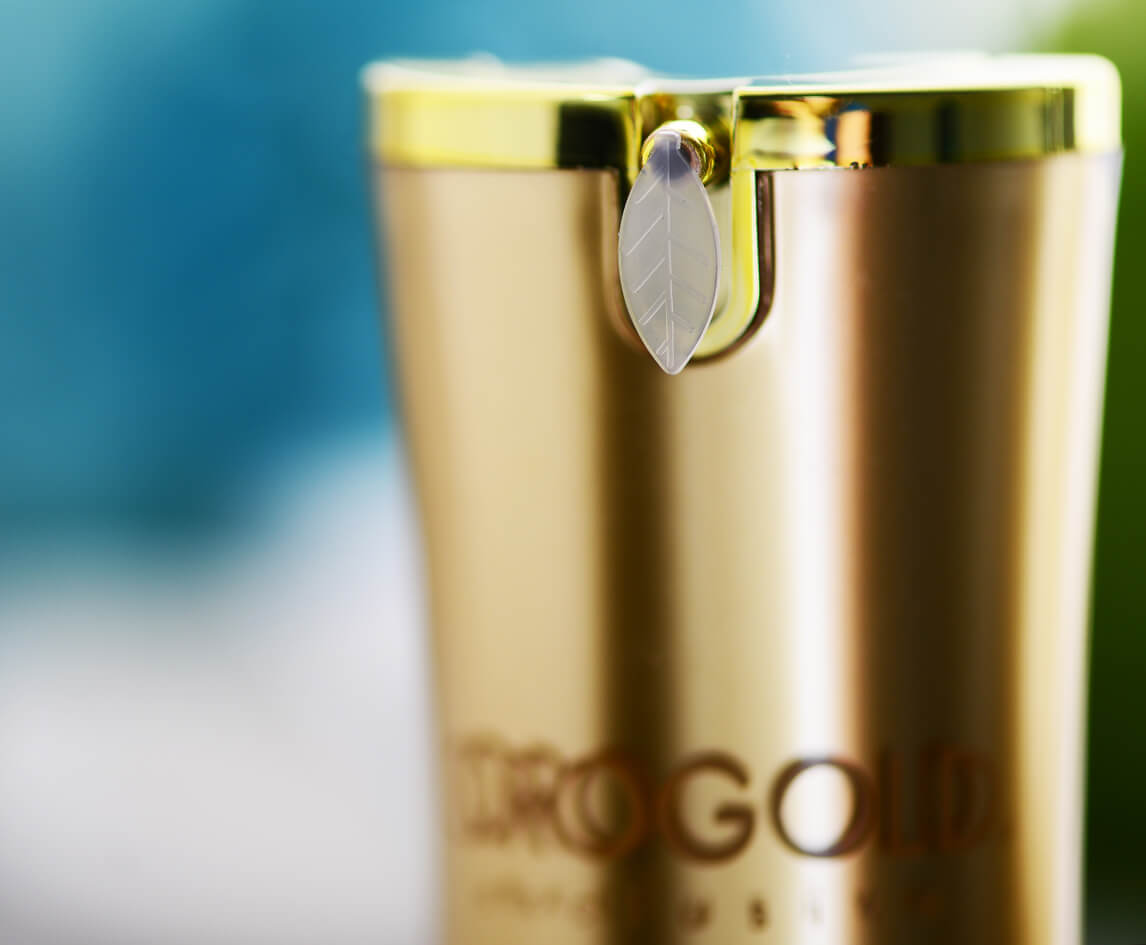 Do you ever find yourself squinting more in the summer months? Whether you're spending more time outdoors or your office desk sits next to a sunny window, squinting is a natural way to protect your eyes from the glare of the sun. However, it's not doing your skin any favors.
Each time you squint your eyes, crow's feet form. Sure, these may bounce away while you're in your youth. Unfortunately, as you age, they'll start to stick around. Those expression lines will soon etch themselves into deep ridges. 
The sun protection measures that we shared earlier will go some way in protecting your eye area from the sun's glare, therefore saving you from the need to squint. However, if you're a habitual summer squinter, it would be worth adding an extra eye care product to your skincare routine.
Look for one designed to smooth away the appearance of fine lines and wrinkles, such as the 24K Intensive Eye Serum. With peptides, vitamin C, sodium hyaluronate, and green tea extract, this serum will leave your eye area looking plump, firm, and youthfully bouncy.
If you already have an eye serum that you can't live without, consider adding an eye cream to your summer skin care routine. The 24K Intensive Eye Formula Cream pairs well with our eye serum but also works beautifully as a standalone. It contains a number of peptides and vitamins, along with licorice root extract to brighten up the look of your eye area.
Achieve Radiant Summer Skin With OROGOLD
The summer months are definitely not kind to the skin. However, whether you've been struggling with oiliness, dryness, or anything else, follow our summer skin advice and it won't be long before you're flaunting a radiant makeup-free complexion.
Click here to elevate your summer skin care routine with more bestselling products from OROGOLD.