The Skincare Routine for Every Age
Posted on July 15, 2023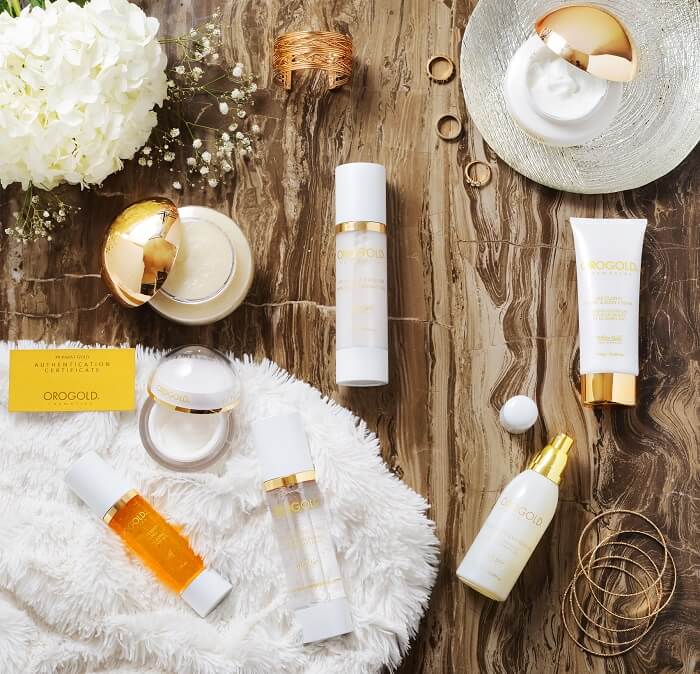 There's no getting away from the fact that your skin's needs evolve with age. As your body grows older, your skin undergoes a number of different changes. This is why experts recommend that people continuously reassess and adjust their skincare routines so that they can adapt to these new requirements.
However, this isn't always strictly necessary. Certain skincare ingredients and products are beneficial for the skin at every age. Learn how to put together a skincare routine that consists of these all-encompassing formulas and you'll be able to follow the same regimen for decades.
Ready to get started? Read on as OROGOLD shares a skincare routine that everyone will be able to benefit from, no matter how young or old you may be.
Step 1: Cleanse Your Skin
No matter your age, the very first step of any skincare routine should be to cleanse your face. This gets rid of any dirt, oil, and other impurities from the surface of your skin. It will make it much easier for the rest of your skincare products to penetrate through your epidermis, therefore making your skincare routine all the more effective.
Again, no matter your age or your skin type, overly harsh cleansers should always be avoided. These strip away the skin's natural protective barrier, which is something that you should be trying to preserve as much as possible. So, stay away from cleansers loaded with sulfates and instead opt for those that make use of gentler surfactants, just like OROGOLD's 24K Mousse Cleanser. 
This creamy cleansing mousse uses cleansing agents derived from coconuts. Not only will they effectively remove dirt and oil from your face, but they'll also moisturize your skin at the same time. This formula enhances that even further by offering up other moisturizing ingredients too, including moringa seed oil, argan oil, and shea butter esters. Together, they'll leave your skin feeling beautifully soft and supple post-cleanse, without any of the redness and irritation that harsh cleansers can cause.
Step 2: Exfoliate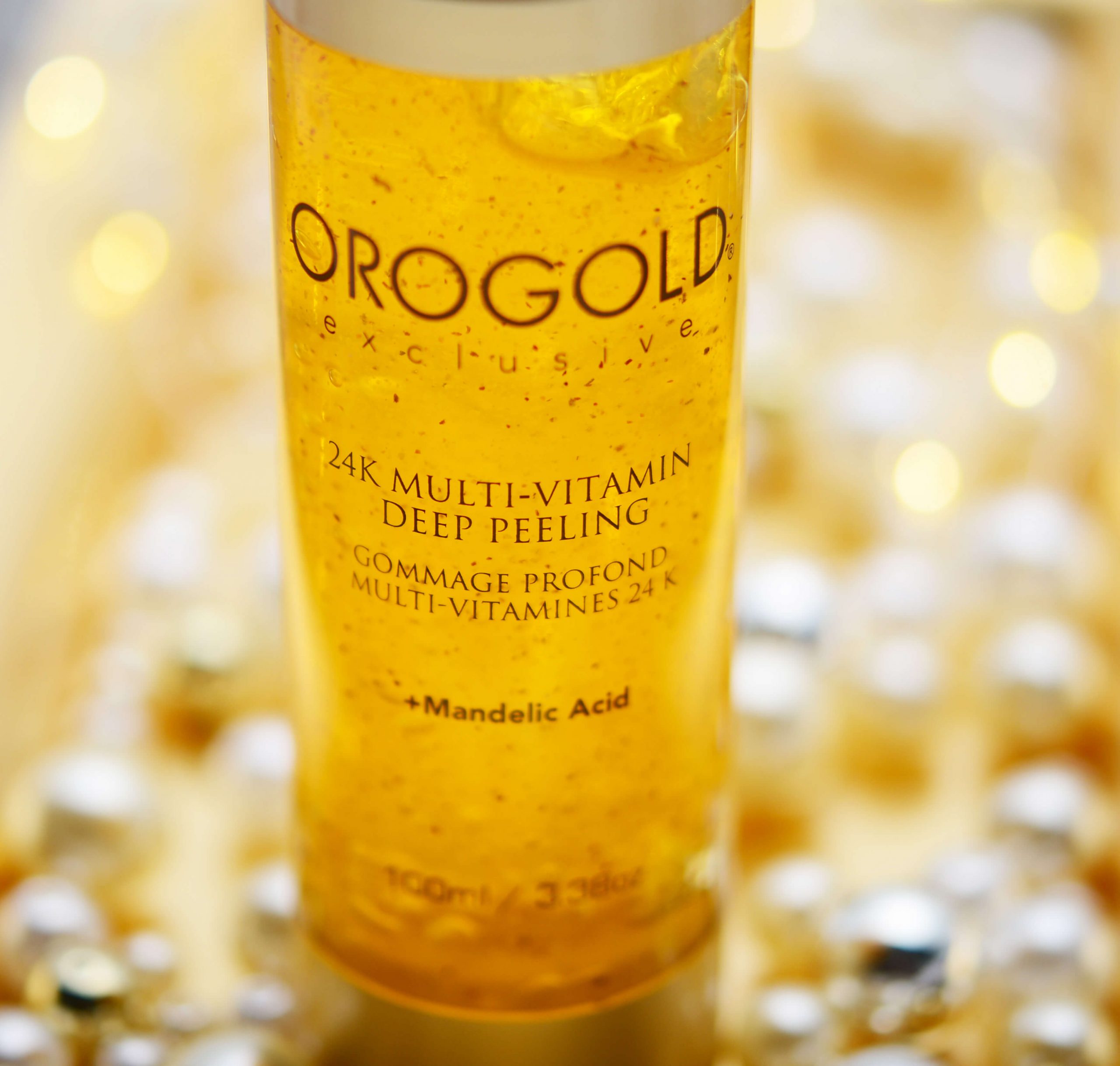 While all of the other steps in this skincare routine can be followed daily, or even twice a day, exfoliation is something that should only be done once or twice a week. 
Exfoliating is vital when it comes to maintaining a healthy complexion. It gets rid of the dead skin cells that gather on the skin's surface. Although the skin naturally sheds these, the rate at which it does so declines with age. This can lead to a rough and dull complexion. Exfoliating your skin does away with this, giving you the bright and clear glow that you enjoyed in your youth.
There are several methods of exfoliation out there that you can choose from. However, our favorite way to exfoliate is with a peeling gel, just like the OROGOLD 24K Multi-Vitamin Deep Peeling + Mandelic Acid. As you can tell from its name, this formula boasts mandelic acid. It's an alpha-hydroxy acid (AHA) that comes from almonds and it's known for being one of the gentlest AHAs out there. 
In this product, we've combined mandelic acid with bamboo powder. It also acts as an exfoliating agent by physically dislodging any dead skin cells that are stuck to the surface of your skin. Powered by both of these exfoliants, this formula is highly effective yet super gentle at the same time.
Although people of every age should be exfoliating, how often you exfoliate should depend on your skin type. If you have dry or sensitive skin, a weekly exfoliating session is all you need. However, if you have oily or combination skin, then you may need to exfoliate twice a week, or possibly more. 
Step 3: Dab on a Hydrating Toner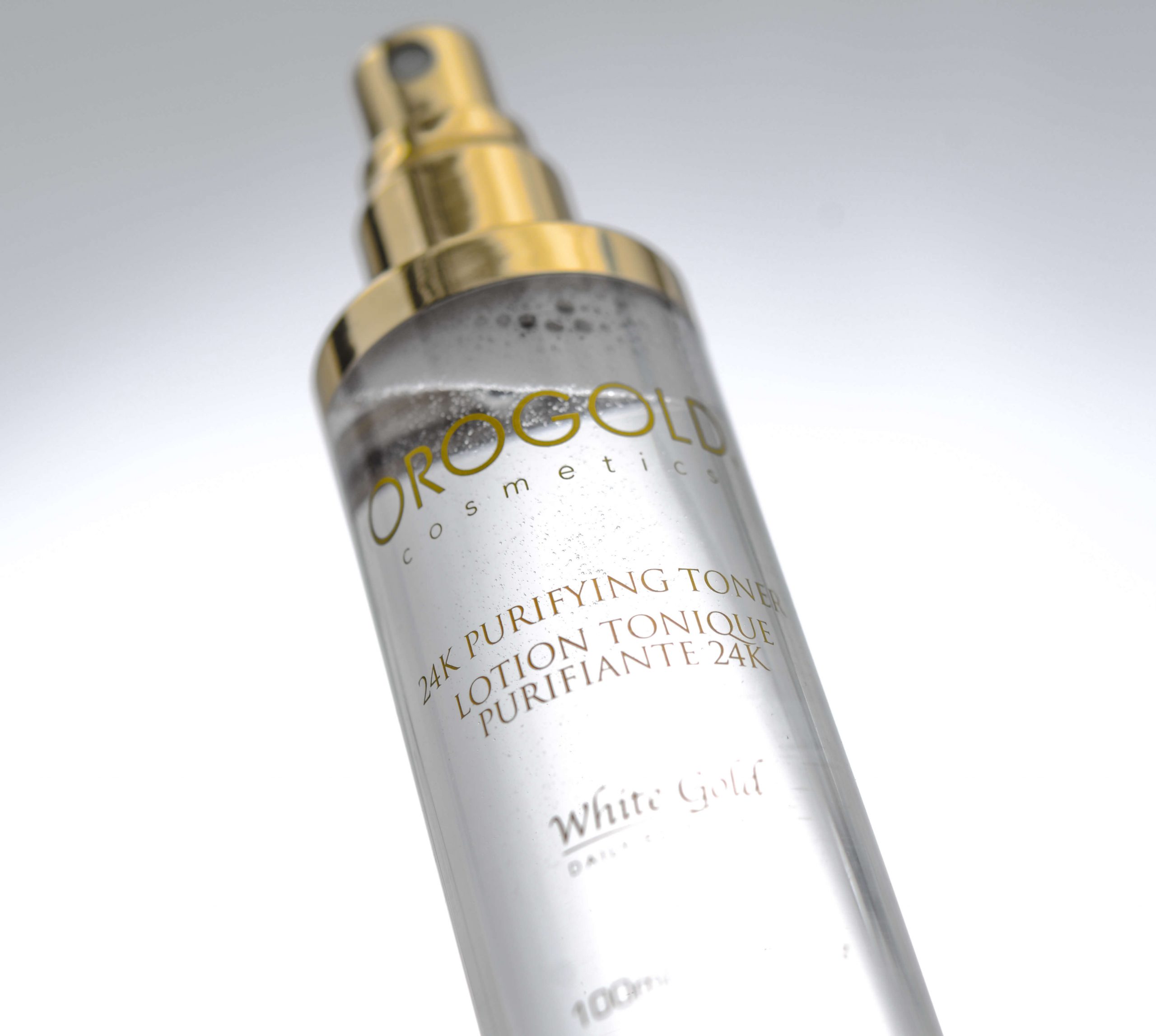 Whether you've just finished cleansing or you've also exfoliated, it's now time to apply a toner. Ideally, go for a hydrating formula. This is something that will benefit every skin type at every age.
If you have dry or dehydrated skin, a hydrating toner will provide a much-needed dose of moisture. It will also help your skin's pH level to feel rebalanced, which will prevent the visible signs of irritation and inflammation from plaguing your appearance. For those with oily skin, a hydrating toner will reduce how greasy your skin feels. At the same time, it'll also minimize the look of enlarged pores.
How can you tell if a toner is hydrating? By taking a look at its ingredient list. Pay attention to the first five ingredients on there. Ideally, at least two or three of them should be capable of hydrating and soothing your complexion.
The OROGOLD 24K Purifying Toner is a great example. You'll find aloe vera leaf juice, cucumber fruit extract, and organic chamomile extract at the top of the ingredient list. This is how the toner is able to bring about such a bright and dewy complexion each and every time it's used. There aren't many toners out there that are suitable for all skin types, making this one a clear winner!
Step 4: Apply a Vitamin C Serum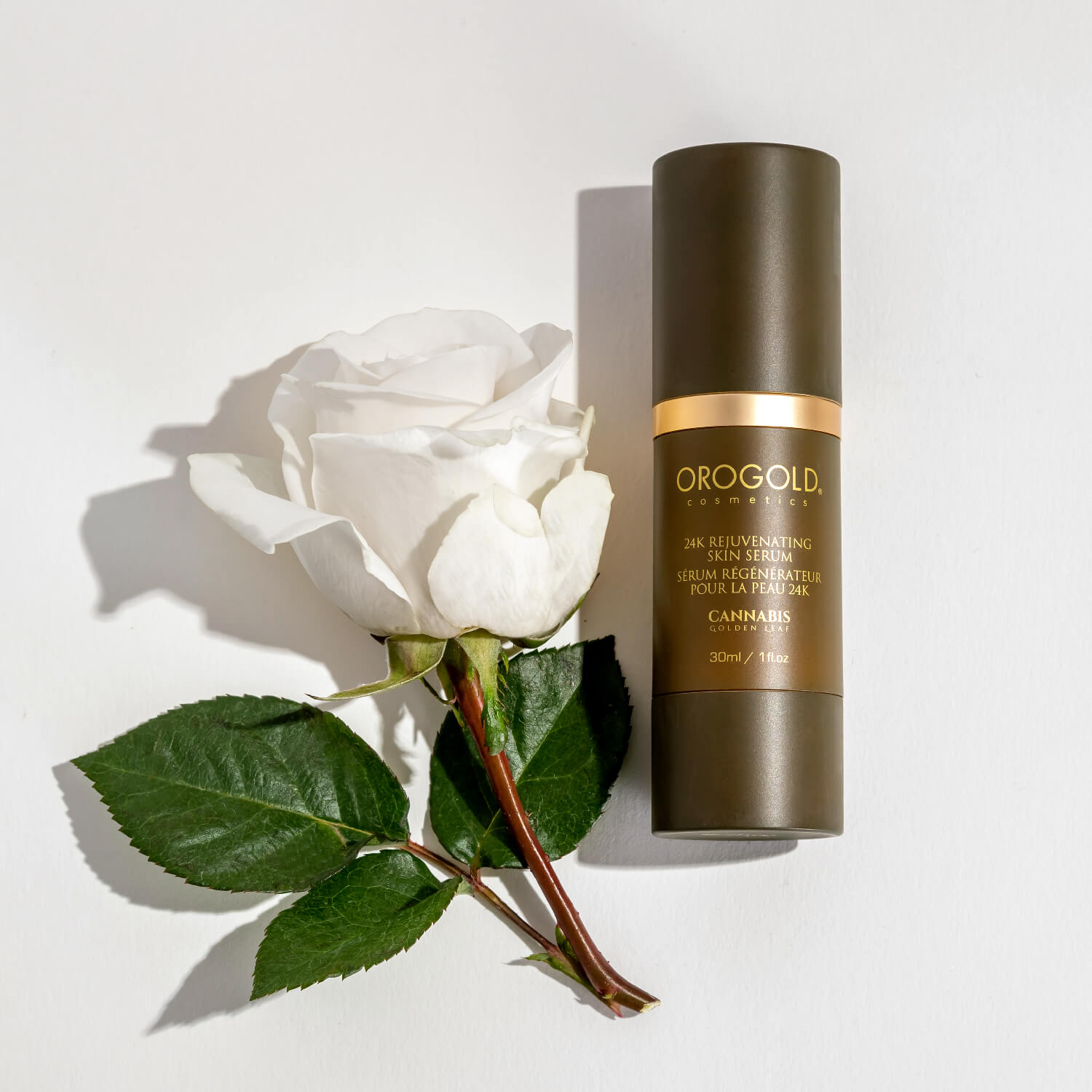 When you're in your 20s and early 30s, the serums that you use should be focused on preventing the visible signs of skin aging. However, once you reach your mid-30s, you'll need to start prioritizing serum formulas that target and reduce the appearance of aging. 
Fortunately, there's an exceptional ingredient out there that's capable of doing both; vitamin C. Add a vitamin C serum to your skincare routine and you won't have to worry about finding a new serum to use as your skin ages. Vitamin C is a powerful antioxidant that will not only work to keep the appearance of aging at bay for as long as possible, but will also help to diminish any visible signs of aging that do happen to crop up.
For this reason, every skincare routine out there should contain a vitamin C serum. Look for a formula that offers more than one form of vitamin C, such as the OROGOLD 24K Rejuvenating Skin Serum. With both tetrahexyldecyl ascorbate and ascorbyl palmitate, this serum really intensifies the power of the antioxidant. Since vitamin C always works best when it's supported by other antioxidants, you'll find vitamins A and E in this formula too, along with hemp seed and wheat germ oils to provide some moisture.
Step 5: Use an Eye Cream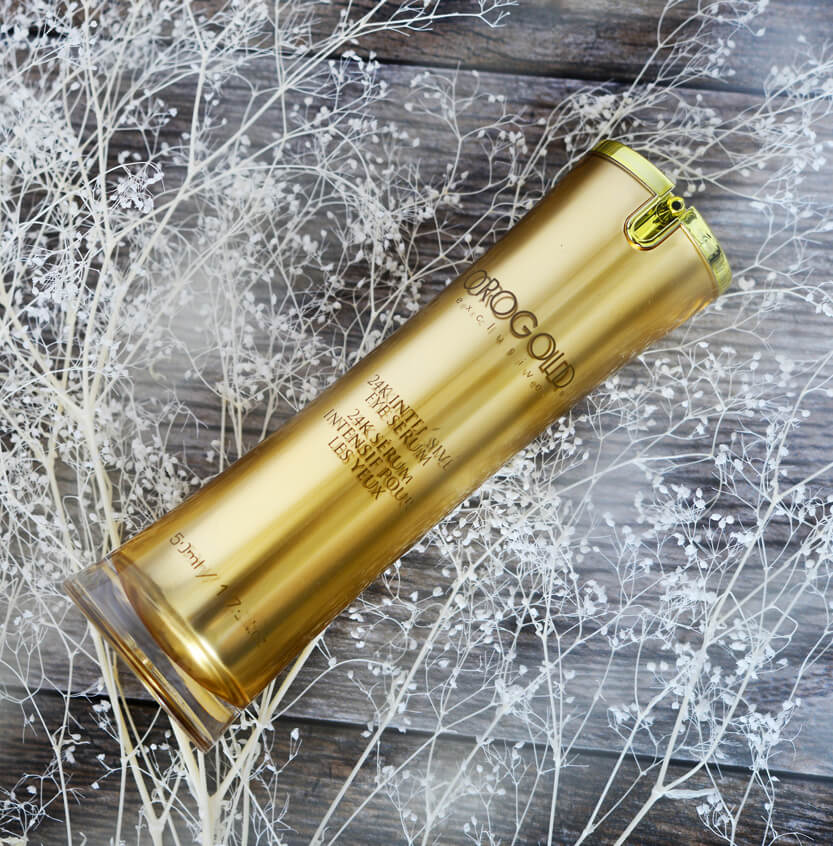 The eye area is extremely susceptible to dryness. It contains fewer sebaceous glands than the rest of the face, meaning that there isn't as much natural oil produced in the area, resulting in a lack of moisture. 
Since the eye area is almost always moving, it's prone to wrinkles too. All of this wear and tear causes the skin's proteins to break down, meaning that all of those creases that form each time you make a facial expression will soon be here to stay.
One way to prevent the appearance of fine lines around the eyes while also diminishing the visibility of any creases that have already started to etch their way onto your face is with an eye cream. In addition to helping to eliminate the look of lines, a good eye cream will also work to de-puff and brighten your complexion, leaving your eye area with a beautifully radiant finish.
One eye cream that does exactly that is the OROGOLD 24K Intensive Eye Formula Cream. It contains a number of superstar ingredients. Peptides, caffeine, green tea extract, vitamin A, and more come together to revive the look and feel of the skin around the eyes. Whether you're struggling with the appearance of wrinkles, dryness, dark circles, puffiness, or anything else, adding this eye cream to your skincare routine will help, no matter your age.
Step 6: Moisturize Your Face and Neck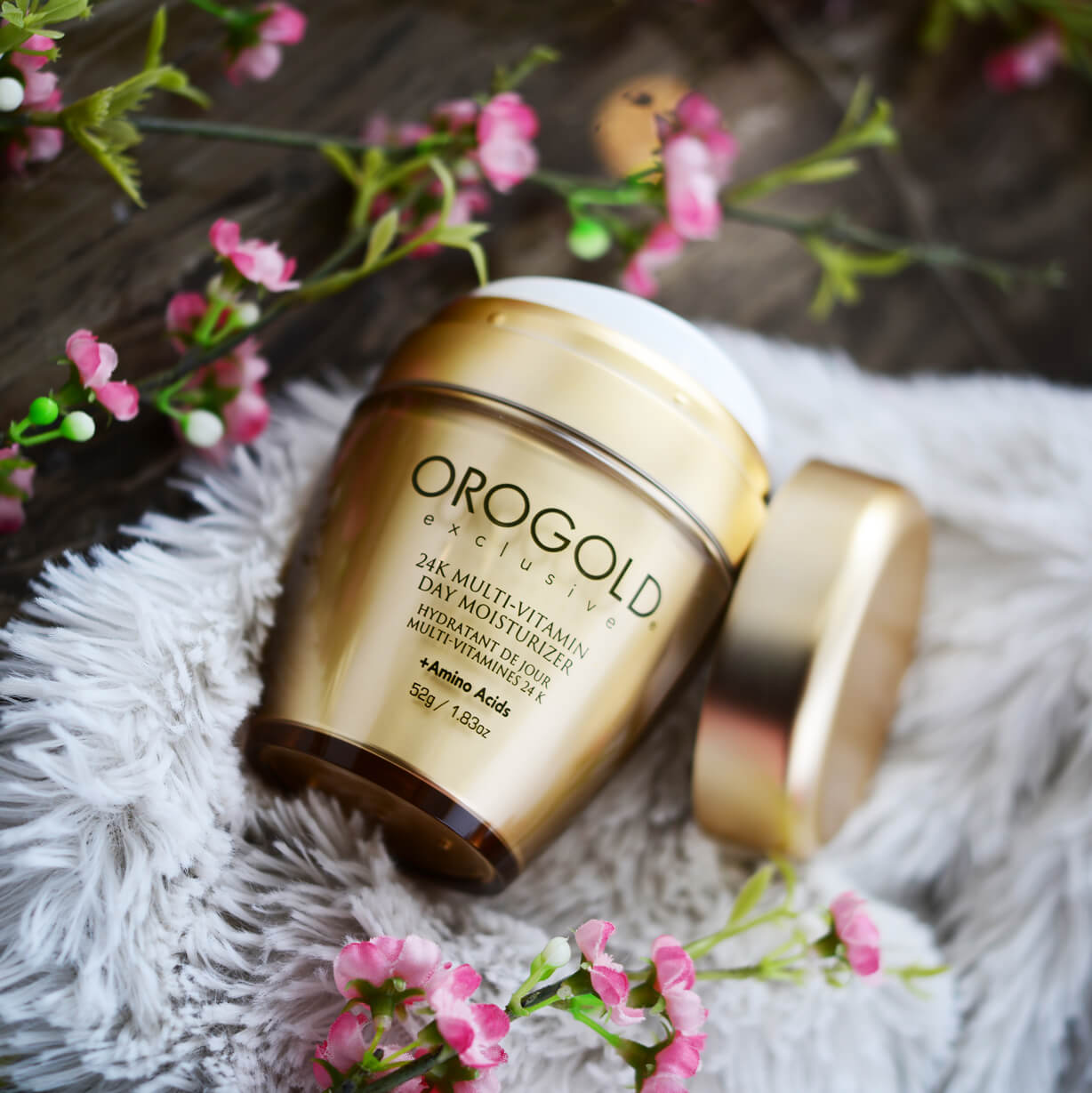 You've now applied some pretty potent products to your face, so it's time to lock that all in with a good moisturizer. This will prevent those previous products from evaporating out of your skin to such a great extent while also treating the skin to some extra moisture.
We always recommend having two moisturizers in a skincare routine; one for the day and another for the night. This way, each formula can tackle the unique needs that your skin has at different times of the day.
For example, our 24K Multi-Vitamin Day Moisturizer + Amino Acid will leave your skin feeling fortified and protected when it comes into contact with environmental aggressors. It's a lightweight formula that will give your skin a plump and dewy glow throughout the day.
In the evenings, hand things over to the 24K Multi-Vitamin Night Nourishment + Retinol. As its name implies, retinol is one of the key actives in this formula. This vitamin A derivative is revered for how it can inhibit the appearance of aging skin, leaving the skin looking firmer, smoother, and brighter. Along with aloe vera leaf juice and sodium hyaluronate to hydrate the skin, plus jojoba oil and shea butter to moisturize, this cream will have you waking up to a fresh and radiant complexion at every age.
Step 7: Sun Protection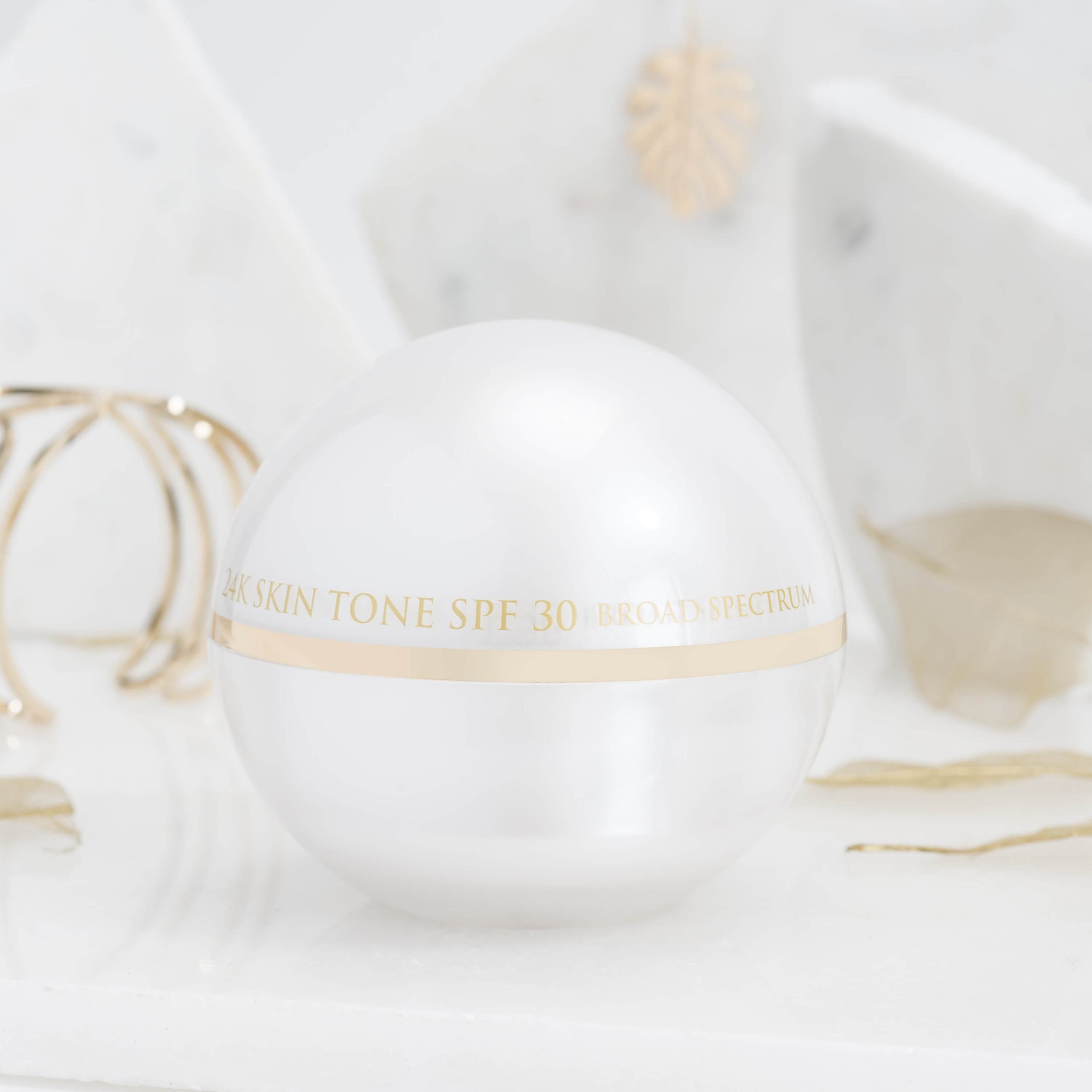 If you're following this skincare routine at night, then this is a step that you can skip. However, during the day, it's so important to round your skincare routine off with a sunscreen.
Studies have found that the sun causes up to 80% of the visible signs of facial aging. In fact, some even point to this figure being closer to 90%. This shocking statistic just goes to show how much you can protect your skin from the appearance of aging if you're diligent about keeping it protected from the sun.
The OROGOLD 24K Skin Tone SPF 30 makes this easy. It acts as both a sunscreen as well as a moisturizer. This means that you can skip the previous step in this skincare routine if you're using this two-in-one product. Its broad-spectrum formula will shield your skin from harmful UV rays while also keeping your complexion smooth, soft, and supple.
Enhance Your Skincare Routine With OROGOLD
While some skincare products will only work well when used at certain stages in life, others, such as the products featured above, are always going to be beneficial to the skin, no matter its age. So, if you're tired of trying to figure out what your skin needs as you progress through each decade, give this skincare routine a try and watch your complexion thrive!
Click here to elevate your skincare routine even further with more bestselling products from OROGOLD.