What Do Antibiotics Do to Your Skin?
Posted on April 7, 2021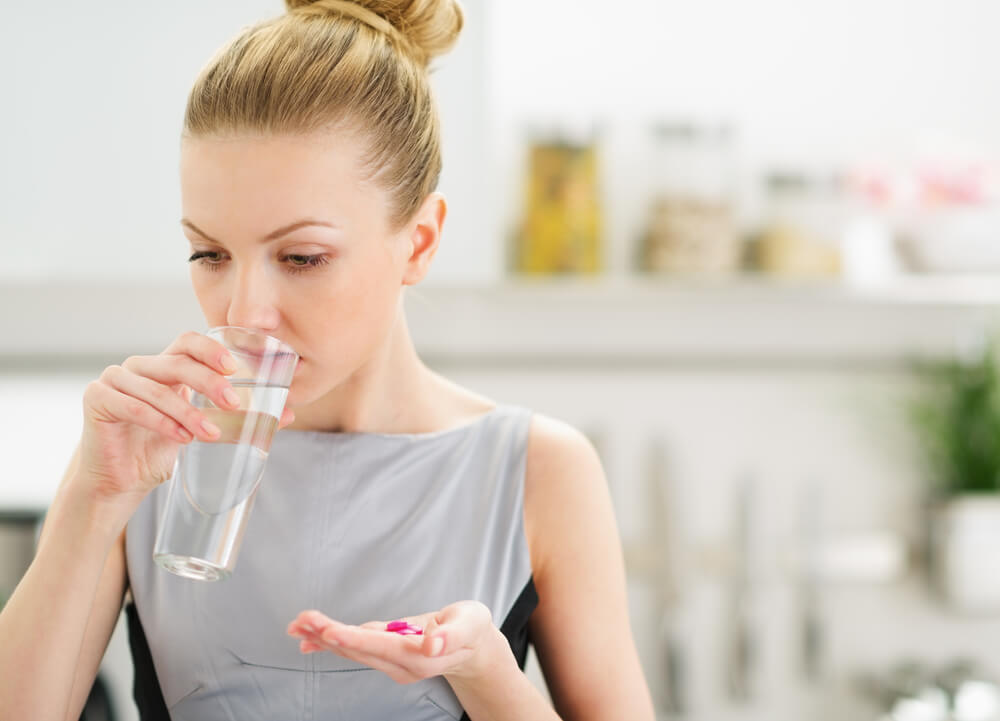 At some point in our lives, we've taken antibiotics, for sure!
Antibiotics are a necessity in our daily lives. Getting sick with a bacterial infection, or recovering from an open surgery, would usually require the use of this medication.
Some people even use antibiotics for the littlest of illnesses — even if this isn't recommended.
But for all the good they can do for our body's healing, are antibiotics also our skin's friend? Or should we be more wary about possible dangers they pose to our body's largest organ?
In this article, we'll talk about everything related to antibiotics and the skin.
Let's start!
What are Antibiotics and What are They For?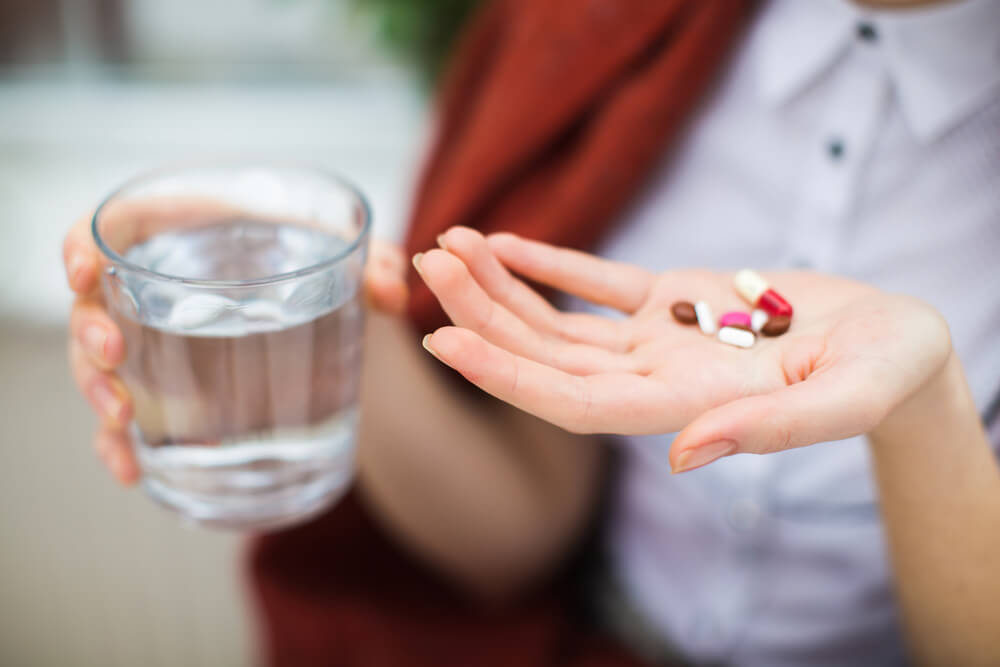 Antibiotics are medications made to fight against bacteria.
They help fight bacterial infection either by eradicating bacteria, or slowing and decreasing their growth. Specifically, antibiotics may attack the wall surrounding the bacteria, interfere with their reproduction, or block the bacteria's protein production.
Antibiotics are powerful medications, and they typically work right after ingestion. However, it may take some more time before you feel better. Nonetheless, patients are required to take antibiotics for around 7 to 14 days for best results.
Currently, antibiotics come in many forms. We are familiar with their tablet, capsule, and liquid forms, as these are the ones we usually ingest.
However, there are also topical antibiotics—bacteria-fighting medication that come in creams and ointments. These are applied to the skin, rather than ingested.
What Do Oral Antibiotics Do to the Skin?
Now that we know what antibiotics are, it's time to dissect what exactly their effects are to the skin. Are they always good? Can they cause problems for the skin?
Let's find out more.
Antibiotics as a Treatment for Acne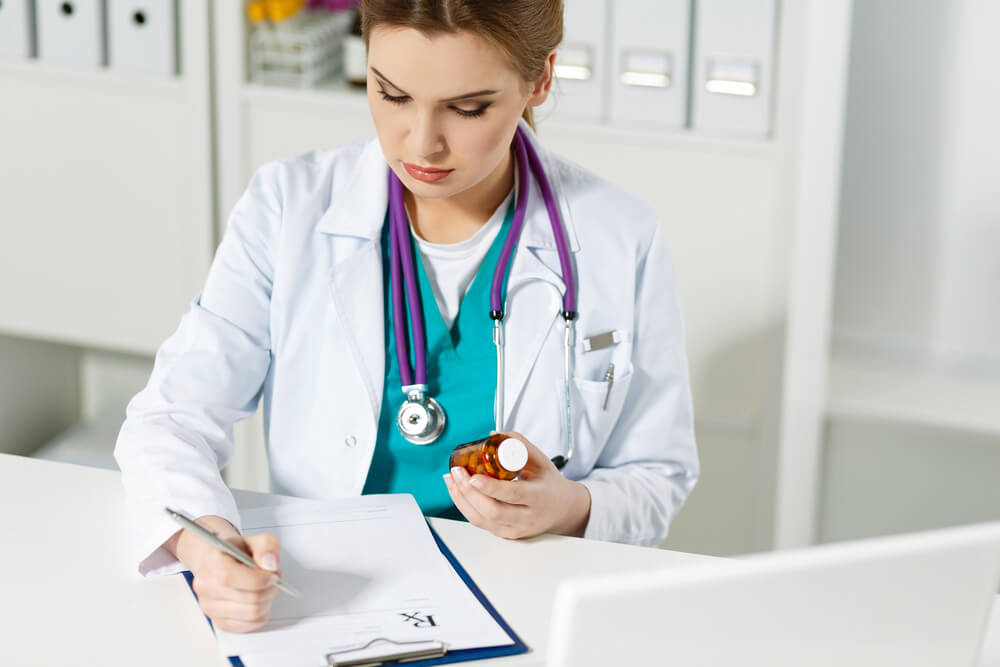 Acne is primarily caused by an interplay of four major factors:
Clogged pores – whiteheads or blackheads form when the hair follicles get filled with oil, bacteria, and/or dead skin cells.

Oil production – higher oil production makes a person more susceptible to acne. This is especially true when hormones spike during puberty, leading to more oil secretion from the sebaceous glands.

Bacterial growth – an increase in oil levels in the skin causes bacteria to multiply.

Inflammation – more bacteria in the skin means higher chances of inflammation. In time, acne can become bigger nodules or cysts as it goes deeper into the skin.
Now, what do all of these have to do with antibiotics?
You see, oral antibiotics are sometimes prescribed to patients struggling with severe acne.
The reason? Antibiotics can help target two of the major factors outlined above.
Why are Antibiotics Prescribed for Acne?
Antibiotics can fight against acne-causing bacteria Propionibacterium acnes, and ultimately reduce their number on both the skin surface and even the follicles. This also helps alleviate inflammation caused by the sheer number of these bacteria, apart from the anti-inflammatory properties that some antibiotic classes exhibit.
Usually, antibiotics used to treat acne include Tetracyclines, Erythromycins (which also help reduce inflammation), Minocyclines (for pustular type acne), Doxycyclines, and Septra or Bactrim.
However, dermatologists around the world currently warn against over-using antibiotics in treating acne. 
Antibiotics, though extremely effective, should not be taken for extended periods of time. This is because, in the past few years, certain types of bacteria, including P. acne, have started getting more resistant to antibiotics.
The culprit? Using antibiotics for months, or even years on end in treating chronic skin conditions like acne.
Now, antibiotic resistance is known to spread to people around them, such as family members and neighbors. Aside from this, different strains of bacteria can also acquire resistance genes—so, later on, you won't only have to worry about P. acne bacteria getting resistant to your antibiotics!
Hence, it's wise not to simply rely on antibiotics in treating your acne!
After all, acne first and foremost is an inflammatory disease. Other factors, like oil production, come into play in the development of acne, and these aren't necessarily solved by antibiotics. So long as you have problems with limiting the sebum on your face, you may still have to deal with acne… despite taking oral antibiotics.
Moreover, although antibiotics can help fight acne, they also pose negative side effects to the skin. Let's learn about this in more detail.
Effects of Taking Oral Antibiotics on the Skin
Regardless of whether you're taking antibiotics for your acne or for a tooth infection, taking antibiotics can affect your skin in different ways.
Here are a few things to watch out for:
Photosensitivity
A major issue when using antibiotics is how it makes the body more sensitive to light. In fact, you might see light as brighter than usual, all because of their photosensitizing effect.
But more importantly, antibiotics also make the skin react more to ultraviolet light. This means that, for the duration of your prescribed antibiotic intake, you will be at a higher risk of sunburn, blistering, and peeling when exposed to the sun. Your skin cells will also be more easily damaged upon sun exposure!
What's more, certain types of antibiotics can even interact with sunlight, leading to a red, itchy rash for as little as 15 minutes of exposure.
Imagine, if you use antibiotics for your acne on an extended basis, that means you can't go out in the sun, even for just a few minutes!
Sun Protection Tips
That's why, if you're taking antibiotics for other illnesses or infections, it's important to keep your skin protected. To start with, it's recommended that you avoid prolonged sun exposure. Ultraviolet rays are strongest and harshest between 10 AM to 2 PM, too, so try to stay indoors during those times.
If you must go out, make sure to wear protective clothing, and to use accessories like sunglasses and umbrellas to help shield you from the sun. Most importantly, always wear a reliable sunblock or sunscreen if you have to step outside, even for just a short amount of time!
Don't forget to reapply sunscreen every 2 hours, especially if you're going to spend a long time outdoors!
Skin Rashes or Allergies
People are probably more likely to have an allergic reaction to antibiotic much more than you think.
In fact, around 6.67 percent of the general population (that's 1 in 15 people!) have some sort of allergy towards antibiotics, particularly penicillin and cephalosporins.
Now, allergic reactions to antibiotics may take different forms, such as coughing, wheezing, tightness of the throat, and rashes on the skin.
Rashes that come from allergic reactions to antibiotics are usually raised, red, and itchy, such as in the case of urticaria or hives. These can usually go away after some time, especially with the help of anti-allergy medication such as antihistamines. However, they can still be uncomfortable, and picking at your rashes may leave scars or dark marks on your skin.
How to Leave Your Skin Feeling Soothed
To help calm and soothe the feel of your skin, consider applying mild moisturizers. A good bet is OROGOLD's products, which contain gold as their star ingredient. 
Our personal recommendation would be OROGOLD's 24K Classic Body Butter — it's meant to be used on the whole body, so you're sure to cover all problem areas! Made with oils such as sunflower oil and shea butter, you'll certainly feel the difference they can make to your skin in no time!
Stevens-Johnson Syndrome (Rare)
A serious, but incredibly rare disease, Stevens-Johnson syndrome (SJS) causes complications with the skin's mucous membranes—the most linings of certain parts of the body.
SJS starts with fever or sore throat—symptoms usually encountered with other common illnesses, like flu. However, these symptoms are later followed by the presence of blisters and painful rashes all over the body. The top layer of the skin may also shed.
Although SJS can happen as a reaction with any medication, it occurs more often with antibiotics like beta-lactams and sulfamethoxazole. However, other important risk factors to note for this disorder include a family history of SJS, having this illness in the past, or having a weakened immune system.
This condition cannot be prevented, but you can certainly take steps to reduce the risk of contracting SJS. To start, it would be wise to consult with your doctor prior to taking antibiotics, especially if you've had the risk factors outlined above.
Are Topical Antibiotics Beneficial?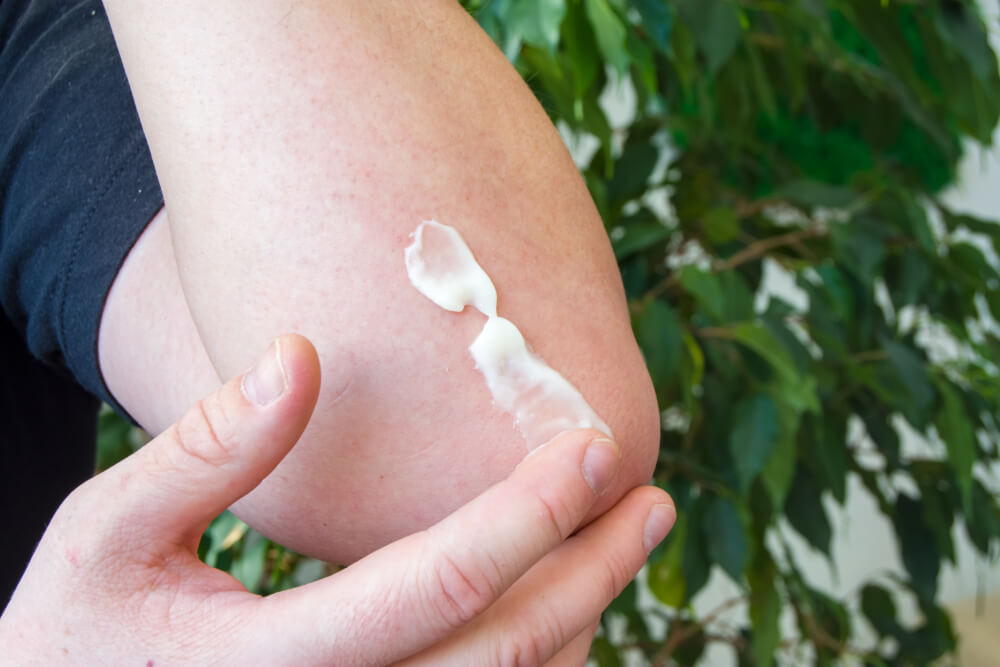 We've mostly talked about oral antibiotics, but topical antibiotics, in the form of creams and ointments, also exist. Though topical antibiotics can be used for a longer period of time, they still come with their risks and downsides.
Let's find out more about their uses and possible side effects.
What are Topical Antibiotics Used For?
Topical antibiotics are applied on the skin to treat minor wounds (such as cuts, scrapes, or burns), or treat and prevent skin infections. As with oral antibiotics, topical antibiotics work by fighting bacteria or curbing its growth.
Aside from this, topical antibiotics may also be used for acne.
Topical antibiotics are usually used to treat mild to moderate acne, in conjunction with other medicines, such as benzoyl peroxide. Together, these reduce the likelihood of the emergence of the development of P. acnes bacteria.
However, topical antibiotics may also contribute to antibiotic resistance, as they are used less regularly and more sparingly than oral antibiotics. Hence, it would be best not to rely on this as treatment, even for acne, for which it is recommended to be used for a maximum of three months.
Effects of using topical antibiotics on the skin
Topical antibiotics certainly sound less daunting than their oral counterparts. However, as they're directly applied to the skin, it's no surprise that a host of issues can arise from their use.
Here are some of the most common side effects of using topical antibiotics on the skin:
Skin Dryness
It turns out, using topical antibiotics can dry out the skin, and is in fact one of its most common side effects. This usually occurs only on the area where topical antibiotics are usually applied.
In some cases, the dryness will go away once you're done with the antibiotics. However, if the skin is visibly flaky and scaly as a result of dryness, you may try applying a light, gentle, and non-oily moisturizer to the affected area.
Want a reliable moisturizer to use? You can never go wrong with OROGOLD's 24K Classic Hand and Body Cream. This moisturizer will reduce the appearance of flakiness, leaving your skin feeling deeply hydrated.
Skin Irritation
Sometimes, using topical antibiotics may irritate the skin; however, these are usually not severe. It's best to consult with your dermatologist if you feel any discomfort upon application of the ointment.
In some cases, it might be best for your skin to discontinue use of the antibiotics, and to switch to something less irritating instead.
Contact Dermatitis
Seemingly a combination of the side effects outlined above, contact dermatitis is an inflammation of the skin, causing it to get irritated. This ends up making the skin dry and flaky, and even causing redness, rashes, and extreme itching.
However, this problem is easily treatable with corticosteroids such as hydrocortisone creams, so it's not a huge cause for worry.
Well, there you have it! That's everything you need to know about using oral and topical antibiotics, and how they can possibly affect the skin in any way.
Summary
As you can see, our body's organs are vastly interconnected—what you do to address issues with one body part, may end up affecting other parts of your body, too! You may think you're only taking medication for an infection, but you don't know what that can do to your skin in the process.
That's why, it's best to take care of each part of our body to the best of our abilities. To that end, you may want to drop by OROGOLD Cosmetic's website, and check out the variety of products available to rejuvenate the appearance of your skin.