How to Build the Perfect Skincare Routine For Glowing Skin
Posted on October 30, 2023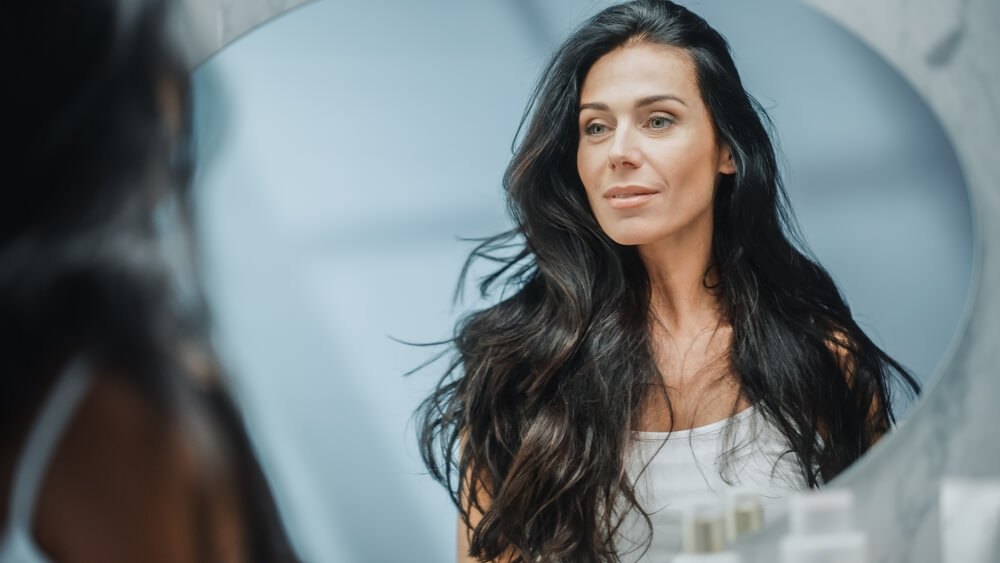 If your skincare routine hasn't been producing the results that you've been hoping to see, it could be time to make some changes. The right routine should be capable of transforming your complexion within weeks, giving your skin the healthy-looking glow that it deserves.
So, how do you build the perfect skincare routine? Keep reading as OROGOLD talks you through the steps that you should be following each day:
Start With a Cleanser That's Suitable For Your Skin Type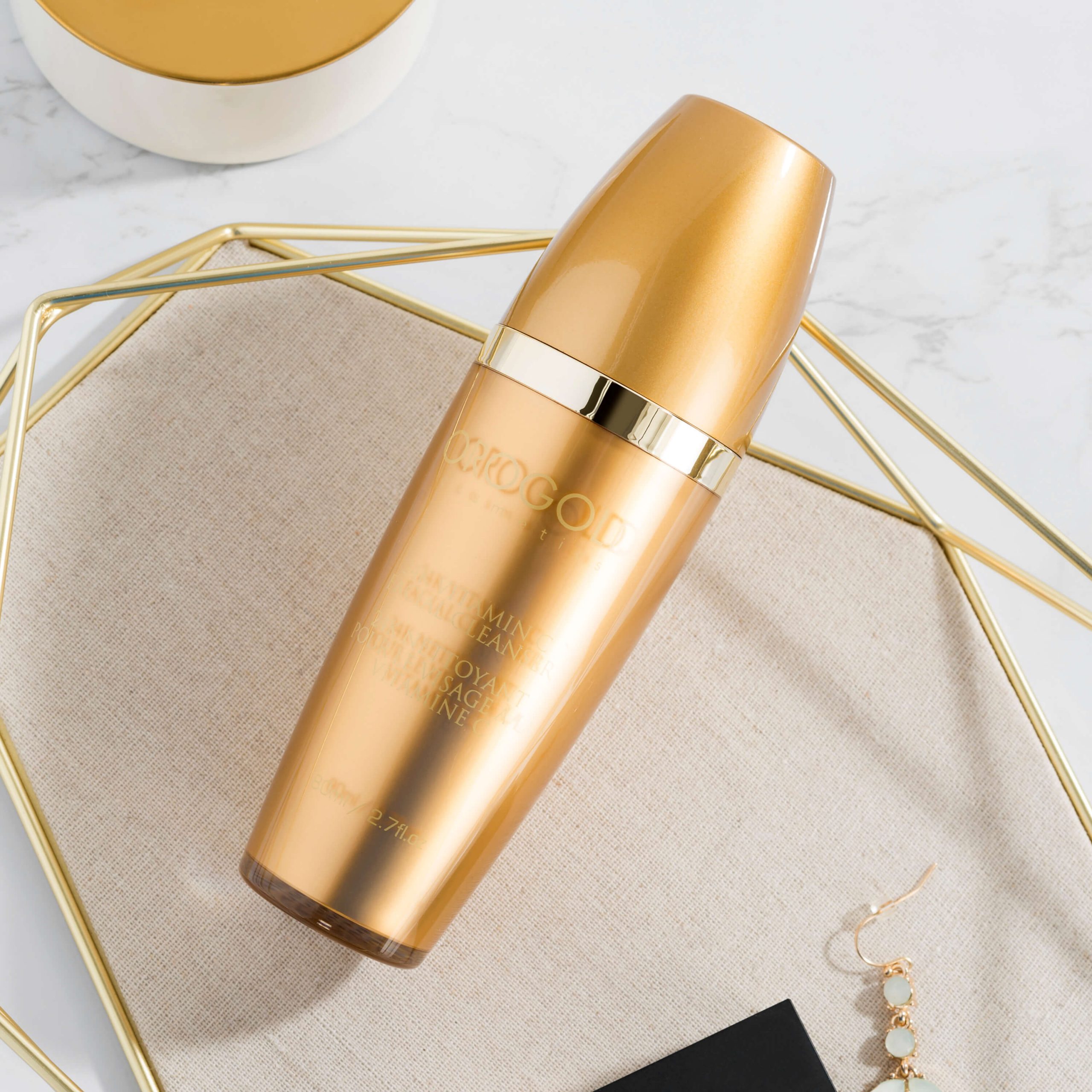 Cleansing is one of the most important parts of any skincare routine. After all, if you don't remove the layer of dirt and sebum that's covering the surface of your skin, then the rest of the products you apply won't be able to penetrate through this in order to reach your skin cells. Giving your skin a good cleanse before applying anything else will make those other products so much more effective!
However, the act of cleansing twice a day isn't enough…
You also need to be using a cleanser that's suitable for your skin type. It's surprisingly easy to get this wrong and the effects of doing so can be extremely detrimental. You'll end up exacerbating any skin concerns that you're dealing with while also potentially harming your skin's natural protective barrier.
If you have sensitive or dry skin, then you need a gentle cleanser that will ideally moisturize and soothe your complexion at the same time. OROGOLD's 24K Mousse Cleanser would be a great choice because it's packed with skin-loving plant oils. From argan to moringa, these naturally hydrating oils are combined with complexion-calming botanical extracts, including chamomile, Alpine willowherb, calendula, and shea butter esters. 
On the other hand, if you have combination or oily skin, you'll need a slightly deeper cleanse in order to rid your skin of the excess sebum that it's producing. The OROGOLD 24K Vitamin C Facial Cleanser provides just that. In addition to cleansing your skin, it will also minimize the look of large pores thanks to witch hazel extract while brightening the look of your skin with licorice root extract. Vitamins A and C help to rebalance how oily your skin feels while lactic acid will reduce the appearance of acne breakouts.
Follow Up With a Toner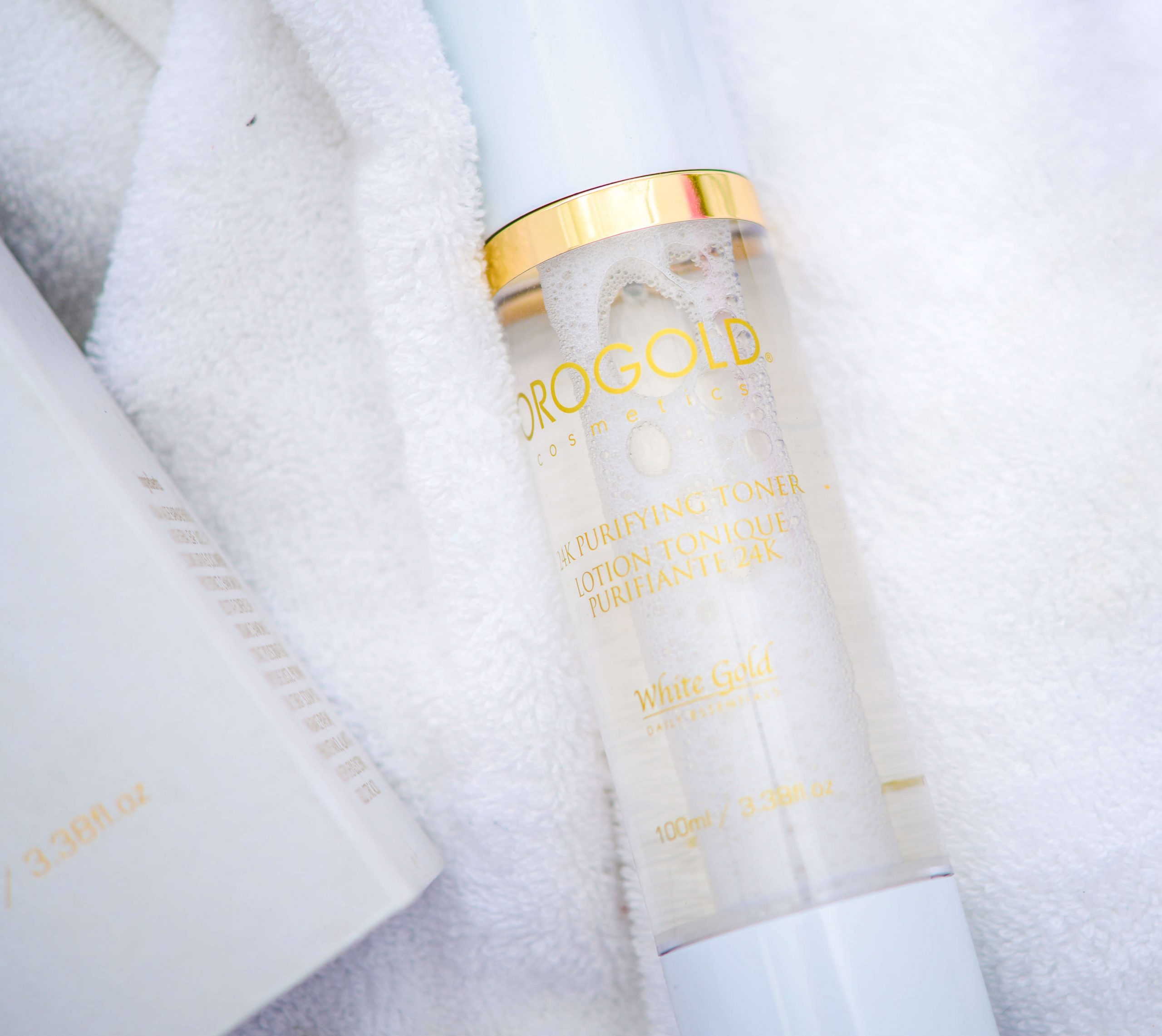 A toner isn't as essential as some of the other steps that we're featuring, which is why many choose to go without. However, if you're aiming for perfection with your skincare routine, then a good toner is well worth having.
What makes a toner 'good'?
To start with, it shouldn't contain any drying alcohols. Instead, it should be formulated with ingredients that condition and hydrate the complexion. At the same time, a good toner will be designed to rebalance the pH level on the surface of the skin while also soothing the feeling of any post-cleansing irritation.
We'll be honest – there aren't many toners out there that meet these standards. That's why we created the OROGOLD 24K Purifying Toner. With cucumber fruit extract, aloe vera leaf juice, chamomile extract, and gold, it provides a lightweight layer of hydration while also giving the skin everything that it needs to glow.
Since this toner comes in a spray bottle, it couldn't be any easier to use! Simply spritz it onto your face a couple of times once you're done cleansing before moving on to the next step in this skincare routine.
Apply an Antioxidant Serum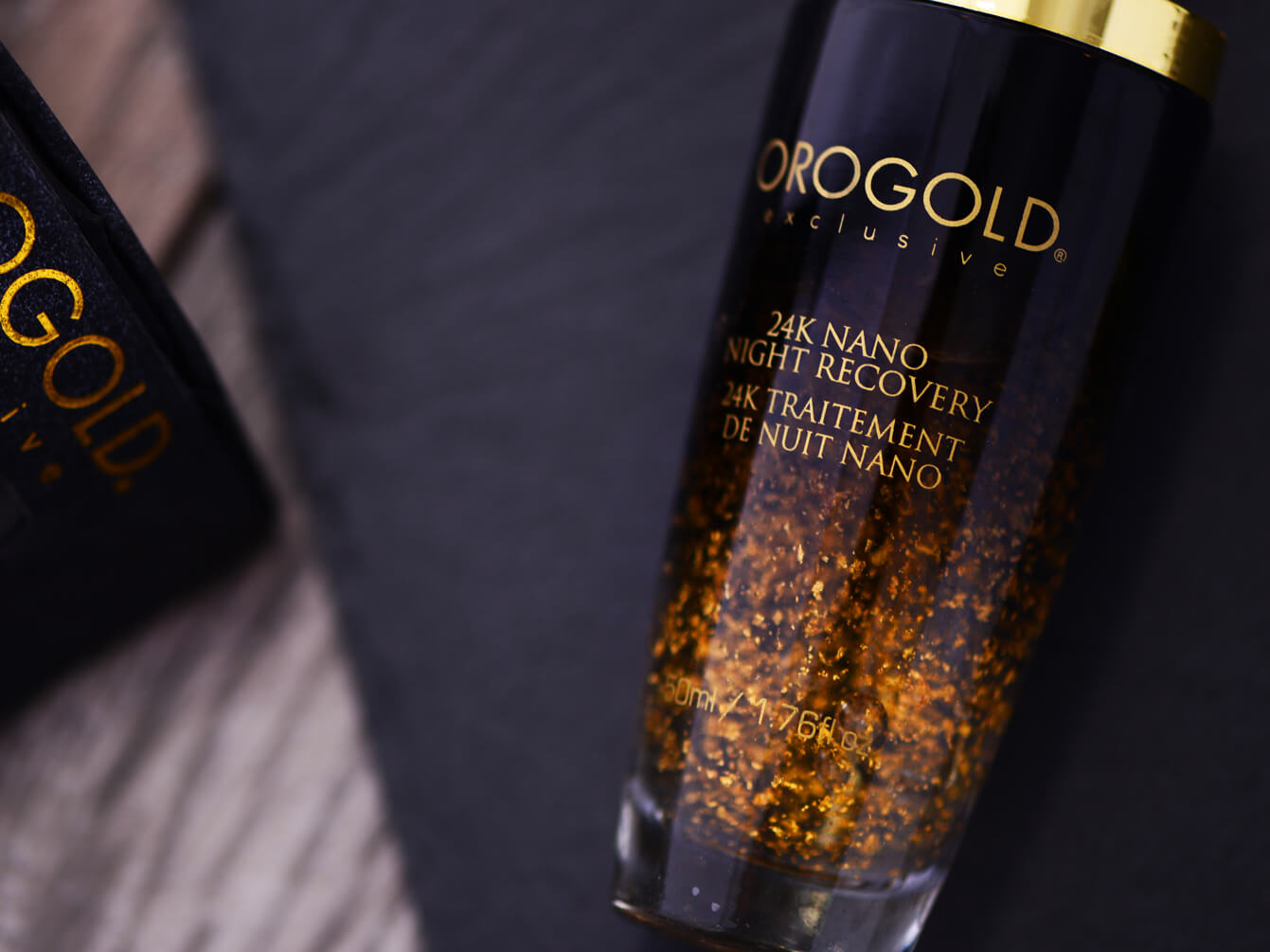 Antioxidants are so important if you want your skin to look and feel its best. Numerous studies confirm how antioxidants are able to prevent and repair the appearance of skin damage. This is particularly the case when it comes to visible damage caused by environmental factors, such as the sun or pollution. No matter how hard you may try to keep your skin protected, chances are that the environment will still wreak some harm on your complexion, and antioxidants are the best way to put things right.
There are so many different antioxidants out there and they're all beneficial in their own way. When applied in the form of a serum, they're able to reach the deeper layers of your complexion. This is where they're able to produce the most noticeable changes.
At OROGOLD, we have a variety of different antioxidant serums for you to choose from. Our 24K Vitamin C Booster Facial Serum, for example, is loaded with vitamins A, C, and E. All three are revered for their antioxidant capabilities.
Meanwhile, our 24K Nano Night Recovery is brimming with antioxidant-rich plant extracts. From green tea and chamomile to calendula and aloe vera, each of these botanicals also contains a range of other skin-loving minerals and enzymes.
Layer on a Hydrating Serum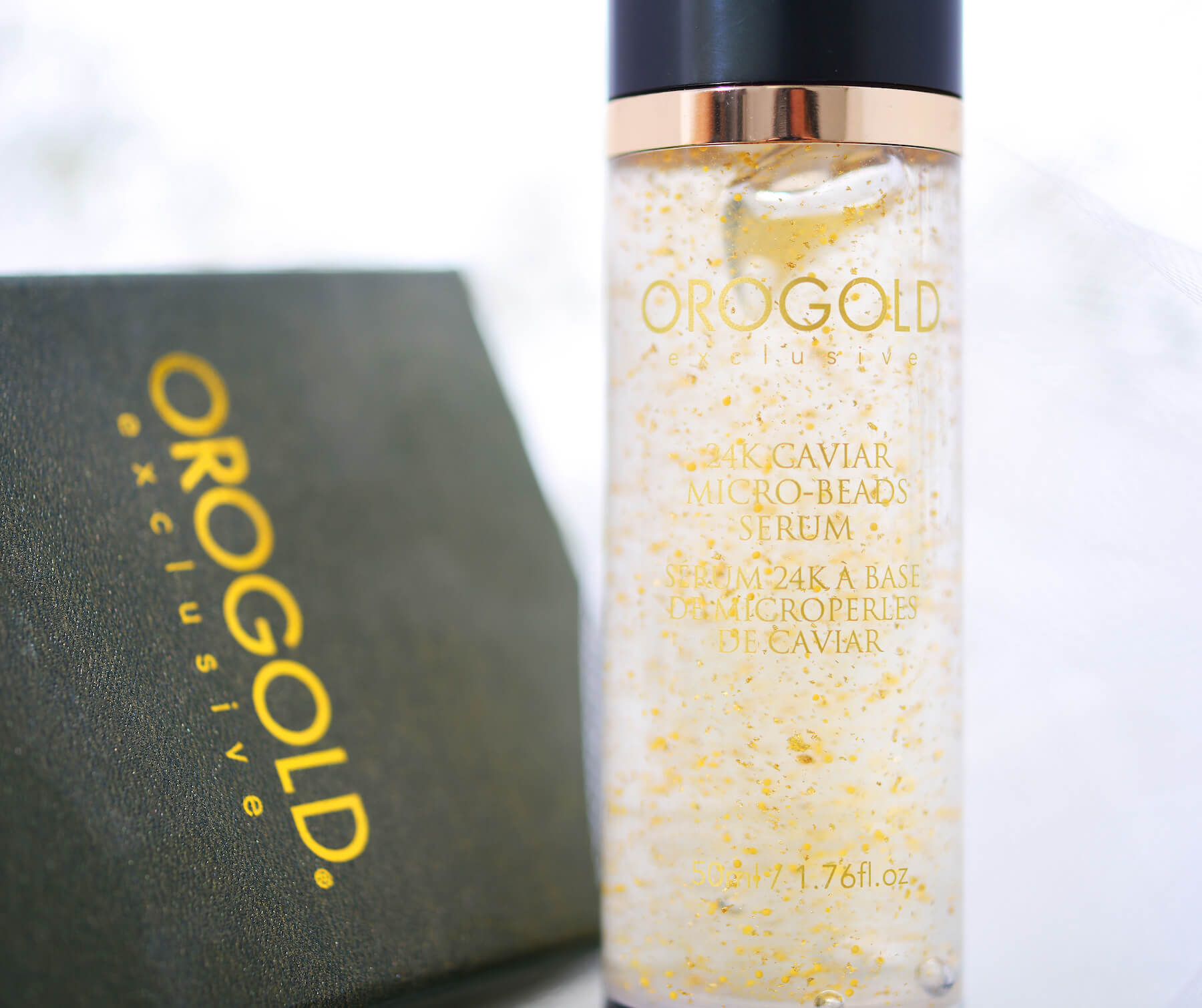 If you want to maximize the effects of your skincare routine, then layering in a second serum can be very beneficial.
This time, you should be focusing on hydration. This is something that all skin types need, with moisture being crucial for your skin cells to thrive.
With that said, how you hydrate your skin should depend on your skin type. If you have dry or dehydrated skin, then hydrating with plant oils would be a good move. They'll contain the fatty acids that your skin barrier needs to feel stronger and thicker. In the long term, this will help to counter the feeling of dryness that you experience every day. The OROGOLD 24K Nano Ultra Silk Serum, with its wheat germ oil, sweet almond oil, and sesame oil, does this beautifully. 
On the other hand, if you have oily or combination skin, you'll need to hydrate with humectants. These are lightweight, moisture-binding ingredients that won't clog your pores. You'll find several of them in the 24K Kelp Caviar Micro-Bead Serum. It also contains a number of antioxidants, which will enhance the visible effects of the antioxidant serum that you applied in the previous step of this skincare routine.
Apply Eye Care Products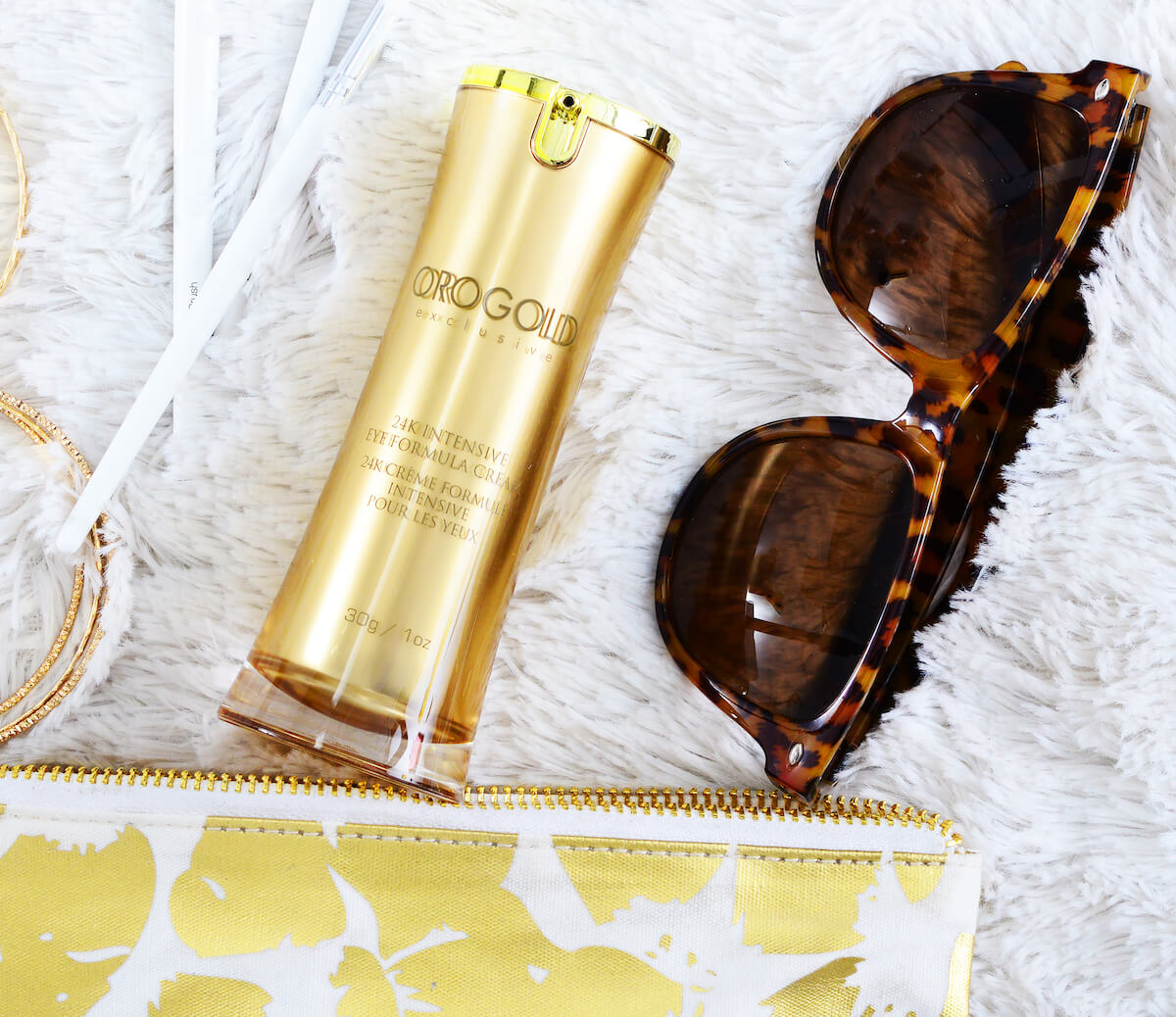 If the skin around your eyes looks dull, fatigued, and creased, then this is going to affect your overall complexion. Ideally, you want your eye area, along with the rest of your face, to look smooth, bright, and bouncy!
Unfortunately, with the eye area being so much thinner and more delicate than the rest of the face, this can be tricky, especially once you start to age. This is why it's worth including one or two eye care products in your skincare routine. They'll be formulated specifically for the eye area's unique needs, making them more effective at dealing with issues here than your regular facial skincare products.
If you're already struggling with visible skin concerns around your eyes, look for eye care products designed to target these. For example, the 24K Dark Circle Eye Solution will help to fade the look of circles and shadows under the eyes, while the 24K Anti-Aging Eye Serum will reduce the appearance of crow's feet and other eye wrinkles.
What happens if you don't have any existing skin concerns around your eyes?
Look for an eye care product that provides extra hydration. With the skin around the eyes containing fewer sebaceous glands, it's prone to drying out. Products like the 24K Intensive Eye Formula Cream will add some moisture back into your skin, leaving it looking healthier.
Moisturize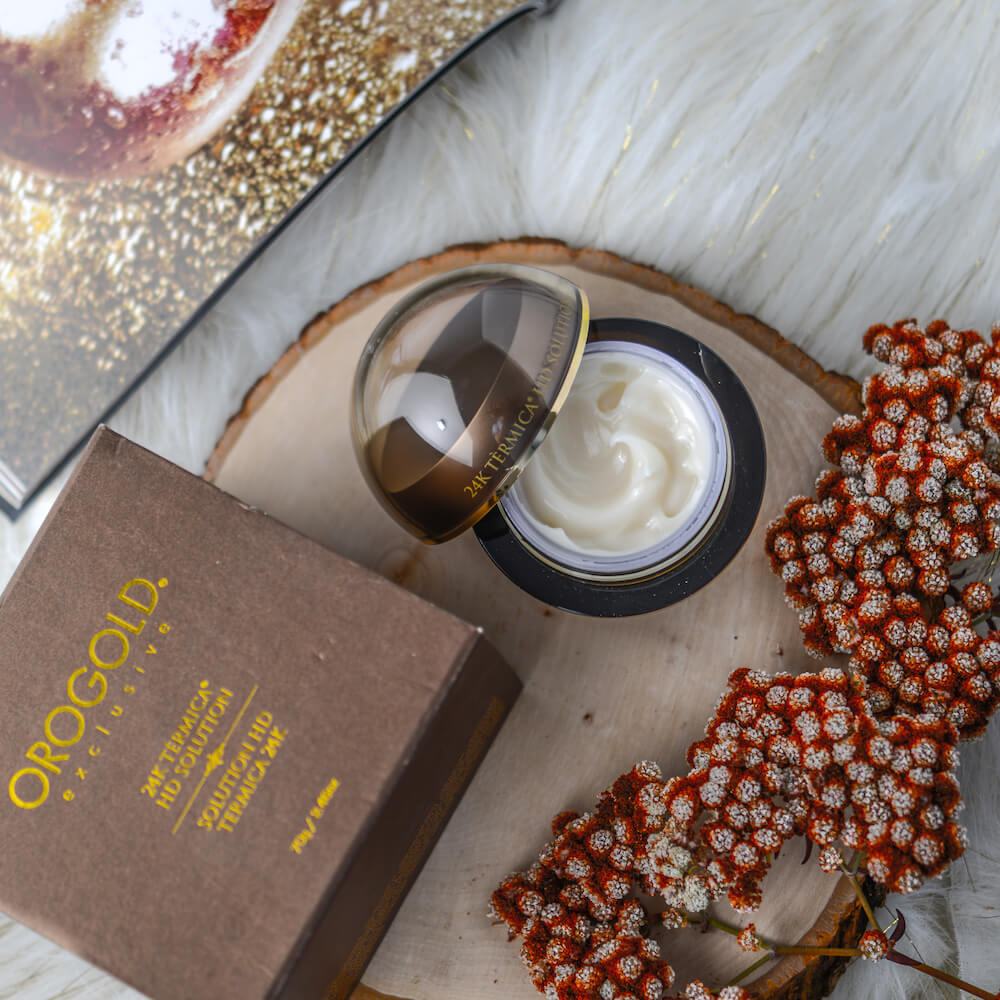 We've already talked about how important moisture is for your skin cells. While the hydrating serum that you previously applied will be great for leaving the deeper layers of your skin feeling quenched, you should also be using a moisturizer to show the surface of your skin the same love.
Just like with the rest of the products in your skincare routine, pick a moisturizer that will work with your skin type. 
Dry skin really benefits from a rich moisturizer, especially at night. Moisture loss tends to be at its highest when you're sleeping. The thicker your moisturizer, the less of a problem this will be. With shea butter, vitamin E, and gotu kola extract, the 24K Deep Moisturizer is a firm favorite among those suffering from dryness. It also contains white tea and chamomile extracts for an extra antioxidant boost.
If your skin is on the oily side, then you'll need a lightweight cream that isn't going to clog your pores. The 24K Termica HD Solution is an oil-free formula that will perfectly complete your skincare routine. It's loved for how it gives the skin a matte finish, which is perfect if your skin usually looks greasy.
In the Mornings, Finish With SPF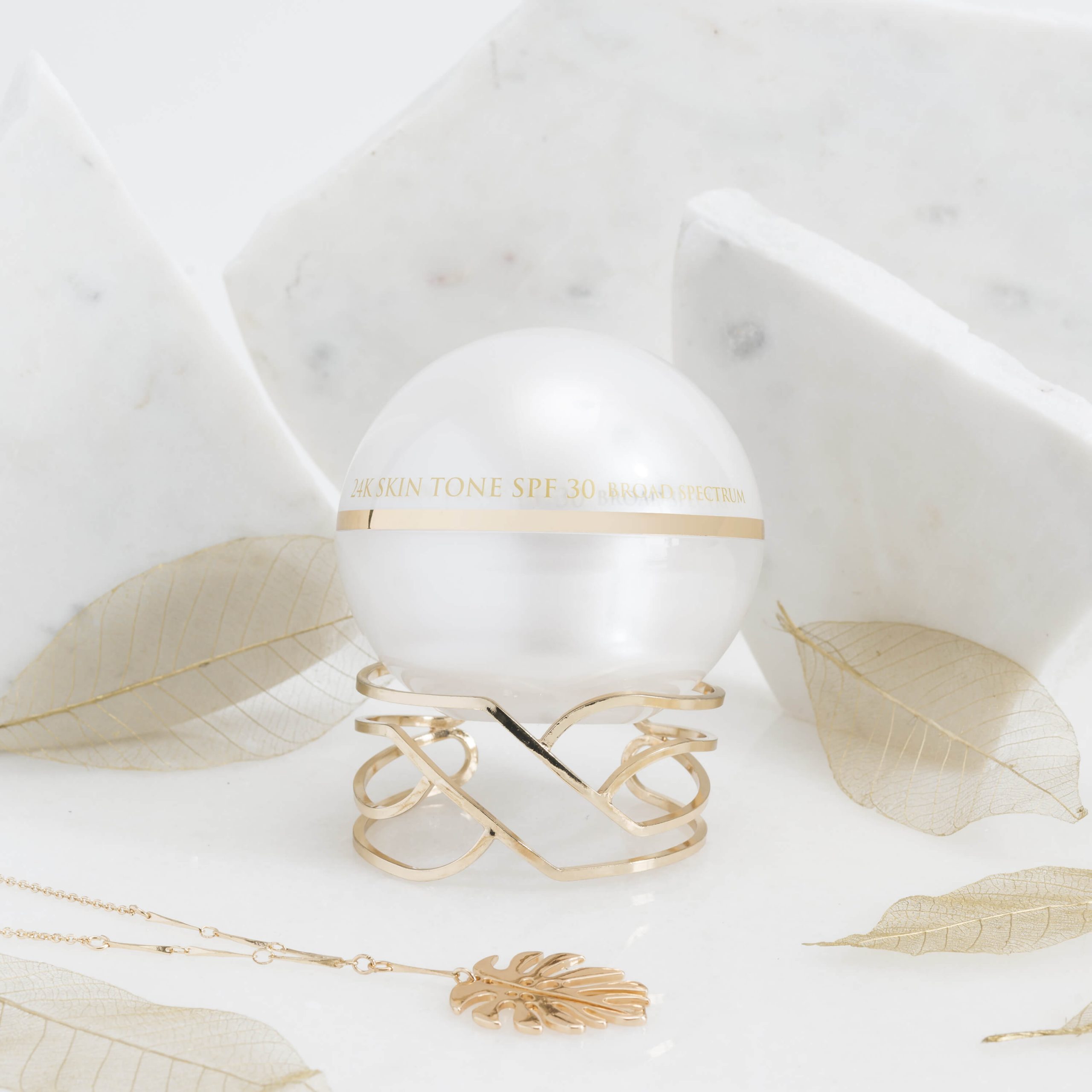 If you're following this skincare routine at night, then your moisturizer would be your final step. However, during the day, there's one more product that you'll need to apply; SPF.
One mistake that many make is only using SPF during the warmer months of the year. However, the sun's UV rays damage the skin year-round. This means that SPF should be a regular part of your skincare routine 365 days a week. Not only that, but you should also be diligently applying it throughout the day. SPF products only provide protection for a couple of hours, after which your skin will be vulnerable to sun damage. This manifests as premature wrinkles, dark spots, loose skin, and, of course, skin cancer, all of which you probably want to avoid!
If you haven't yet found a sunscreen that you love, check out OROGOLD's 24K Skin Tone SPF 30. It protects the skin from UV damage while also providing all of the amazing benefits that our other moisturizers offer. It's filled with ingredients that will leave your complexion hydrated and conditioned. It also contains some of the best antioxidants out there to give your skin a bright and radiant finish. Use this cream at the end of your morning skincare routine and you won't need to apply a separate moisturizer beforehand, saving you some time!
Create the Perfect Skincare Routine With OROGOLD
If you've been trying to build a skincare routine that will have your skin glowing, the products featured above won't let you down. So long as you pick the formulas that are best suited to your skin type and make sure to use them consistently, you'll soon start to see some big improvements in your complexion!
Click here to give your skincare routine an extra boost with more of OROGOLD's bestselling skincare products.