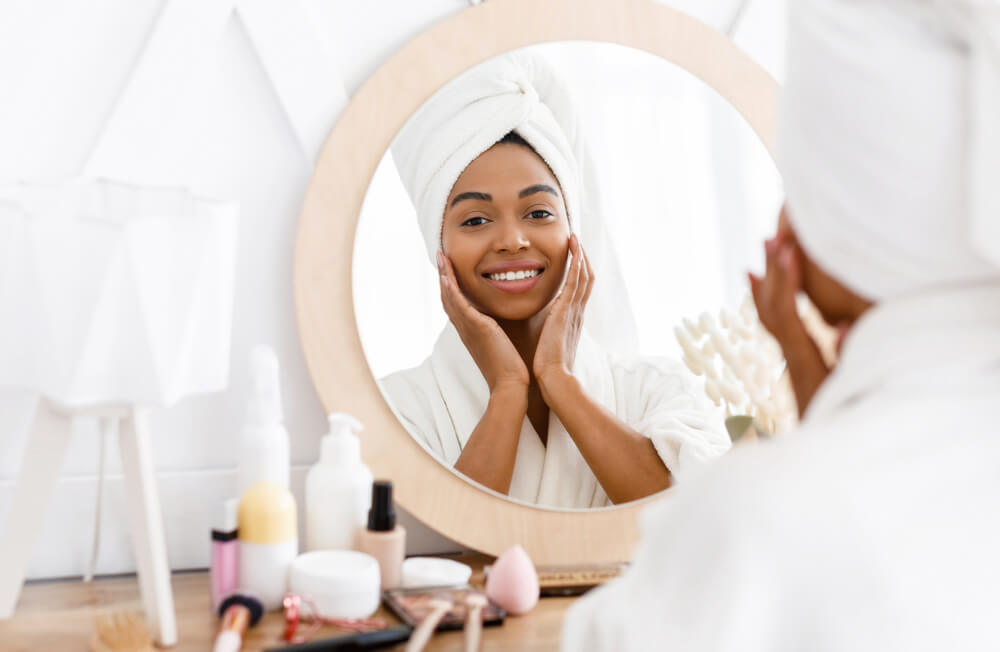 When it comes to skin care and beauty, there are so many myths and misconceptions out there. This may not seem like a big deal, but following the wrong advice could be seriously detrimental to your skin.
It's always best to be in-the-know when it comes to the best ways to care for your skin, so here are nine common skin care myths that you definitely should not believe.
MYTH: You Only Need to Wear Sunscreen if it's Sunny Outside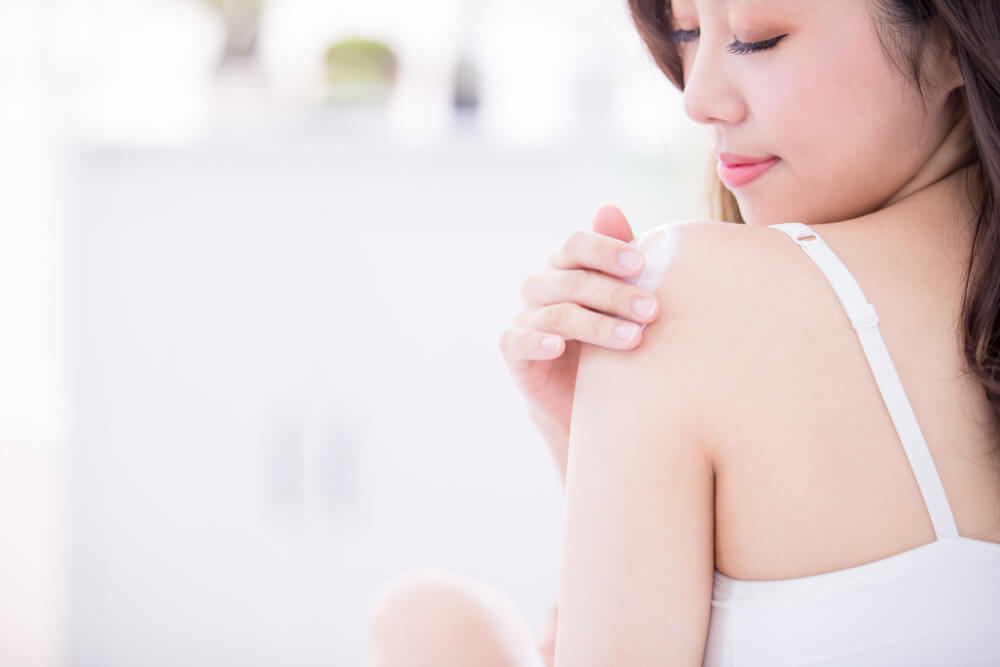 It's easy to see why this is a myth that so many people fall for. After all, if the sky is clouded over, then surely the sun isn't going to be able to cause any skin damage?
Unfortunately, this is where you would be wrong…
Experts say that up to 80% of UV rays are able to penetrate through cloud. This means that your skin is never really safe, even on overcast days.
While we're on the topic, let's quickly address the related myth of sunscreen not being needed in the winter.
Just because you can't feel the heat of the sun doesn't mean that the UV rays are not there. While some are blocked to a certain extent, UV damage still occurs in high amounts. This is amplified even further if you're around snow or ice – these surfaces reflect light, doubling your exposure.
So, as you can see, this is a myth that couldn't be more false. Year-round sunscreen is a must, no matter what the weather may look like.
MYTH: Topical Skin Care Products Will Never Give You Instant Results
Skin care that brings about instant results sounds a little too good to be true. Plus, let's face it, in most cases, it's usually a case of false advertising.
However, there are a handful of products out there that really can produce an instant transformation in the appearance of your skin.
Take the OROGOLD 24K Rose Gold IV Filler Concentrate as an example. This solution contains a truly special blend of ingredients:
DMAE – gives the skin a tighter and smoother appearance
Acetyl Hexapeptide-8 – a peptide that leaves the skin looking tighter and firmer
Sodium Hyaluronate – a low-molecular form of hyaluronic acid that quickly gives the skin a plumper and fuller appearance
Gold – gives the skin a beautiful glow
As you can imagine, combining all of those ingredients together, along with a multitude of other botanicals for long-term benefits, results in a very potent product.
So, while you may be initially doubtful about the instantaneous claims made by cosmetic companies, the best way to get around this is by doing a little investigating of your own. Check out the ingredient list of the product in question and do some research into what you see – this will give you a good idea as to how the product will work.
MYTH: Oils Should Never Be Used on Oily Skin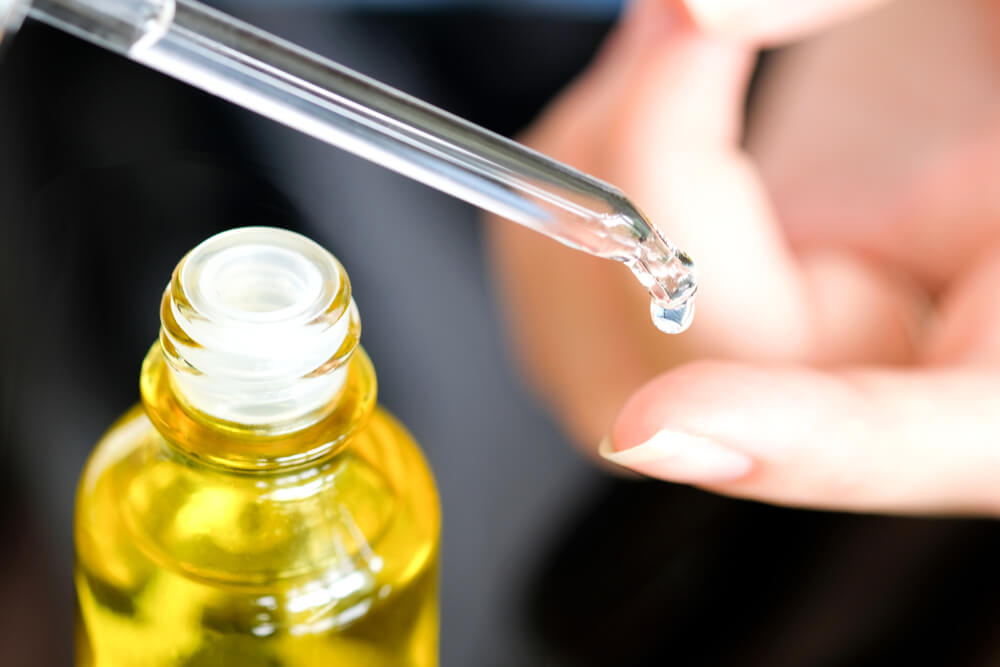 This one may seem like common sense at first. After all, if you've already got oily skin, why would you want to put more oil onto it?
Well, basically, while some oils should definitely be avoided by those with oily skin, not all oils are bad. In fact, some can even be beneficial for oily skin, helping to slow down natural oil production.
This is where the comedogenic scale becomes really useful…
It ranks different oils and plant butters on how likely they are to clog up your pores, and therefore cause a breakout.
If you've got oily skin, then look for oil and butter ingredients that are on the low-end of the comedogenic scale, picking those that also help to re-balance natural sebum production. A few examples would be:
Jojoba oil

Marula oil

Argan oil

Olive squalane

Shea butter
MYTH: If You Didn't Have Acne as a Teen, You Won't Get it as an Adult
If only this were true…
Unfortunately, there's a condition out there called adult acne, an extremely common condition at that. It refers to acne that develops in a person over the age of 25, and it can happen even to those who never experienced a single breakout in their teenage years.
Teen acne and adult acne share the same causes, as well as the same treatments. There are also several changes that you could make to help prevent breakouts:
Make sure that all of the skin care products you're using are suitable for your skin type
Keep your skin hydrated – dehydration can often trigger excess oil production
Don't touch your face, as this spreads bacteria
Protect your skin from the sun – UV rays trigger inflammation in the skin, which leads to breakouts
Keep your stress levels down, since stress causes the body to release an oil-producing hormone
MYTH: Vitamin A Products Should Never Be Used on Sensitive Skin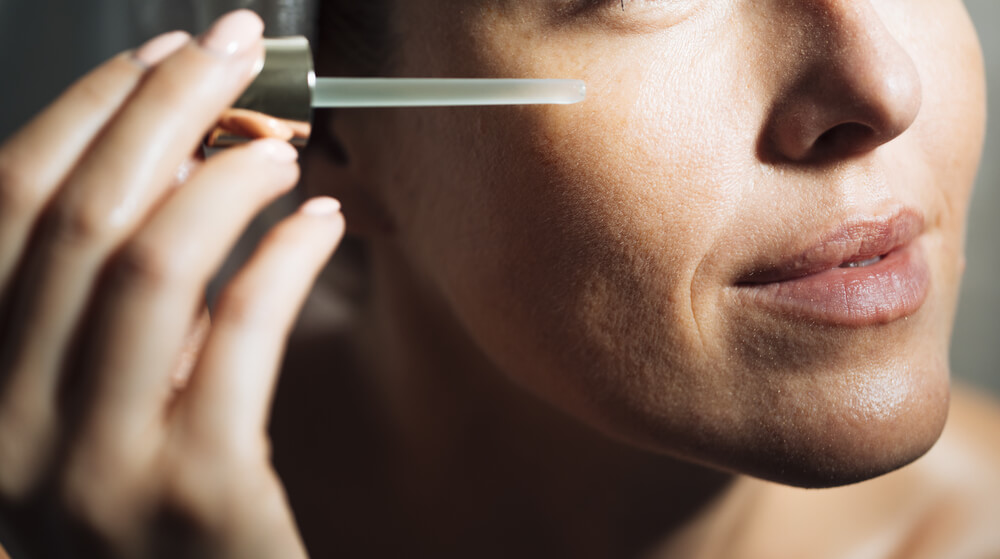 It's true that vitamin A is an extremely powerful skin care ingredient. However, this doesn't mean that it can't be used on sensitive skin.
You've probably heard of some of the vitamin A derivatives out there:
Retinoids

Retinol

Retinal

Retinyl palmitate

Retinoic acid
Each vitamin A ingredient varies in potency, meaning that they won't all irritate the skin. Retinoids are the most powerful, while retinyl palmitate is the gentlest.
Your skin also slowly adapts to vitamin A. This applies to all skin types, not just sensitive skin. This means that, so long as you introduce the ingredient slowly, in a mild form, then your skin shouldn't have any problems with it.
You might be thinking…
Why bother? There are other ingredients out there that I could use on my sensitive skin.
True, but most other ingredients haven't been proven to be as effective as vitamin A. It gives the skin a firmer and smoother appearance, while also leaving it looking brighter and more radiant. 
Want to give this wonder ingredient a try?
Go with the OROGOLD 24K Multi Vitamin Night Nourishment + Retinol. Although it contains two forms of vitamin A (retinol and retinyl palmitate), it's also packed with ingredients that'll leave your skin feeling soothed and relaxed.
MYTH: If You Don't Have Lines or Shadows Around Your Eyes, You Don't Need an Eye Cream
Ever heard the saying "prevention is better than cure"?
It definitely holds true in this case.
The skin around your eyes is extremely delicate, and is much thinner than the skin on the rest of your face.
As you can imagine, thin skin is prone to damage. This is why people often experience fine lines appearing around their eyes before they start to show anywhere else on the face.
Once those lines or dark circles appear, erasing their visibility is difficult. However, start using an eye cream early and you'll be able to delay their arrival, keeping your eye area looking smooth and tight until your later years.
If you really want to go all out and treat your eyes to the best, add an eye serum into your skin care routine too. This can be boosted even further with the addition of regular eye masks.
MYTH: Wearing Makeup with SPF Means That You Don't Need to Wear Sunscreen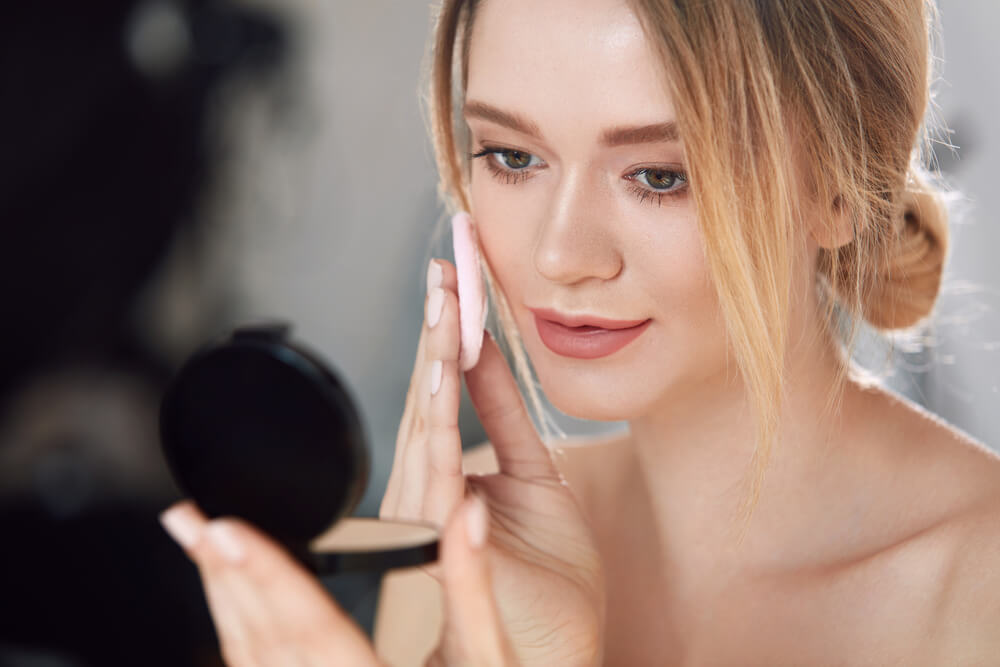 Back to sunscreen again, which isn't surprising when you consider that the sun is responsible for up to 80% of visible facial aging.
Now, you might be thinking…
My foundation contains SPF, and I use that all over my face. This is enough to keep my skin protected, right?
Wrong.
For starters, SPF makeup usually only protects against UVB rays. This then leaves those wrinkle-causing UVA rays to wreak havoc on your skin's collagen fibers.
Even if your makeup products offer broad-spectrum sun protection, did you know that you need to apply a nickel-sized dollop of product to your face in order to actually receive the amount of sun protection claimed on the label?
Chances are that you don't pile your foundation on quite so thickly.
Plus, even the very best sunscreens need to be re-applied every two to three hours. Again, this isn't something that most people do with their makeup, which then leaves your skin even less protected.
This isn't to say that sun-protecting makeup products don't have their place…
They're a great way to boost the efficacy of your regular sunscreen, giving your skin an extra layer of protection. However, don't rely on SPF makeup alone to keep your skin safe from the sun.
MYTH: The More You Exfoliate, the Better Your Skin Will Look
If this is a myth that you believe, then you've likely never heard of over-exfoliation. It's something that can end up being pretty serious, taking a month or two for your skin to get itself back on track.
The purpose of exfoliation is to clear away dead cells from the skin.
Exfoliate too much and you'll scrub away your skin's natural protective properties, leaving you to deal with the following symptoms:
Irritations and a burning sensation in the over-exfoliated area

An increase in breakouts

Inflammation and redness

A waxy and tight skin texture

New sensitivities to skin care products that you were previously fine with
The only way to really treat over-exfoliated skin is to give your skin a break while it naturally heals. This cycle will take at least 28 days, so be patient!
So, how often should you be exfoliating?
This depends on your skin type, but, generally, no more than two or three times a week.
Ideally, use a chemical exfoliant rather than a physical one. They may sound stronger, but they're actually far gentler and better for your skin, even those with sensitive skin.
Need a new exfoliation product?
Try the OROGOLD 24K Multi-Vitamin Deep Peeling + Mandelic Acid. The chemical exfoliant in this formula is mandelic acid, which comes from apples. It feels gentle and hydrating, making it a great choice for all skin types.
MYTH: Your Skin Should Feel Squeaky Clean and Tight After Cleansing
Do you strive for that squeaky clean and tight feeling after cleansing?
If so, this needs to stop, because you're not doing your skin any favors.
Cleansing is important for clearing your skin of dirt, excess sebum, and other impurities. However, you do also need to be careful when cleansing – the outermost layer of your skin consists of a delicate protective barrier that's vital for skin health. Harsh cleansing methods strip away this protective layer, leaving your skin vulnerable to damage and dryness.
That tightness you feel after cleansing?
This is a sign that your skin barrier has been compromised. Your skin shouldn't feel tight after cleansing – instead, it should just feel refreshed, soft, and hydrated.
If your cleanser has been leaving your skin feeling tight and dry, then it's time for a change. The OROGOLD 24K Vitamin C Facial Cleanser is a light and gentle formula. However, it's still super effective, and has been infused with two forms of vitamin C, along with vitamin A, to give your skin some extra goodness.
Nobody wants to be dealing with skin irritations, unnecessary breakouts, and premature aging, making it important to know your stuff when it comes to skin care. There's plenty of advice out there, but always dig a little deeper yourself to make sure that the information that you're following really is in your best interests.