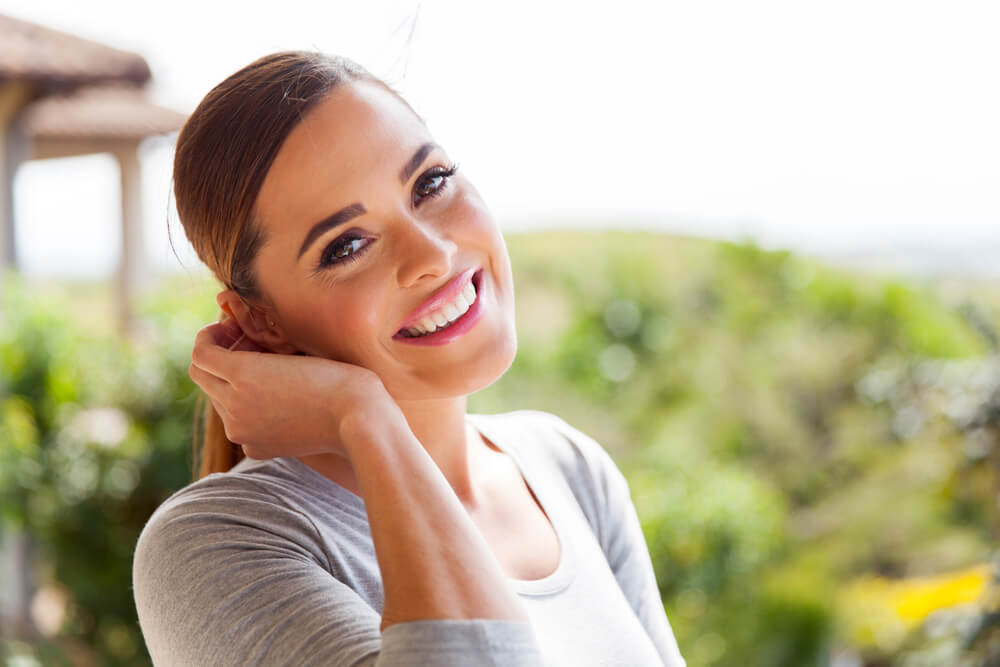 Skin hydration is something that many struggle with, often not realizing that this is the cause of their skin issues. The reason for this is that dehydrated skin can be quite varied in appearance – even those who have an oily skin type could still be suffering from dehydrated skin.
So, how do you know if your skin is dehydrated?
There's a technique you can try called the pinch test, but this isn't always accurate. Instead, common symptoms include:
Dark circles under the eyes

A dull complexion

Itchiness

Increased fine lines and wrinkles

Sensitivities
It goes without saying that if your skin is dehydrated, you need to take the necessary steps to leave it feeling hydrated again. Here's how:
Drink and Eat More Water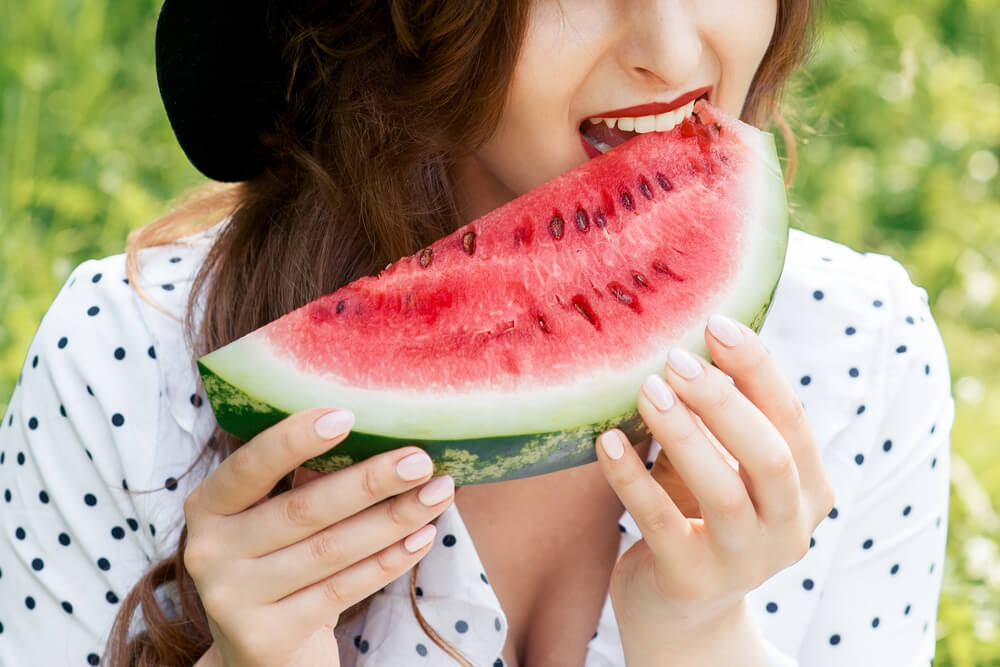 Dehydration doesn't just affect your skin – it impacts your entire body.
When dealing with an issue such as this, it's always best to tackle it at its root. In this case, that would be the fact that your body isn't getting enough water.
You likely already know that you should be drinking at least eight glasses of water a day. However, are you actually doing this?
It's easy to forget, so try setting reminders on your phone. There are also a number of apps out there that you can download to help you to remember to stay hydrated.
In addition to drinking more water, you should also be trying to include more water-rich foods into your diet.
Some of the foods out there with the highest water content include:
Cucumbers

Tomatoes

Spinach

Broccoli

Oranges

Melons
Not only do most of those foods contain at least 90% water, but each one is also packed with incredible antioxidants that will help your skin in so many other ways.
Use Water-Based Skin Care Products
Since dehydration means that your skin is lacking in water, you need to try to give your skin cells as much water as possible.
Skin care products themselves are usually either oil-based or water-based.
Oil-based products tend to be thicker and don't penetrate the skin quite as deeply. They work more on the surface layers instead. However, water-based products work on a deeper level.
Apply More Humectants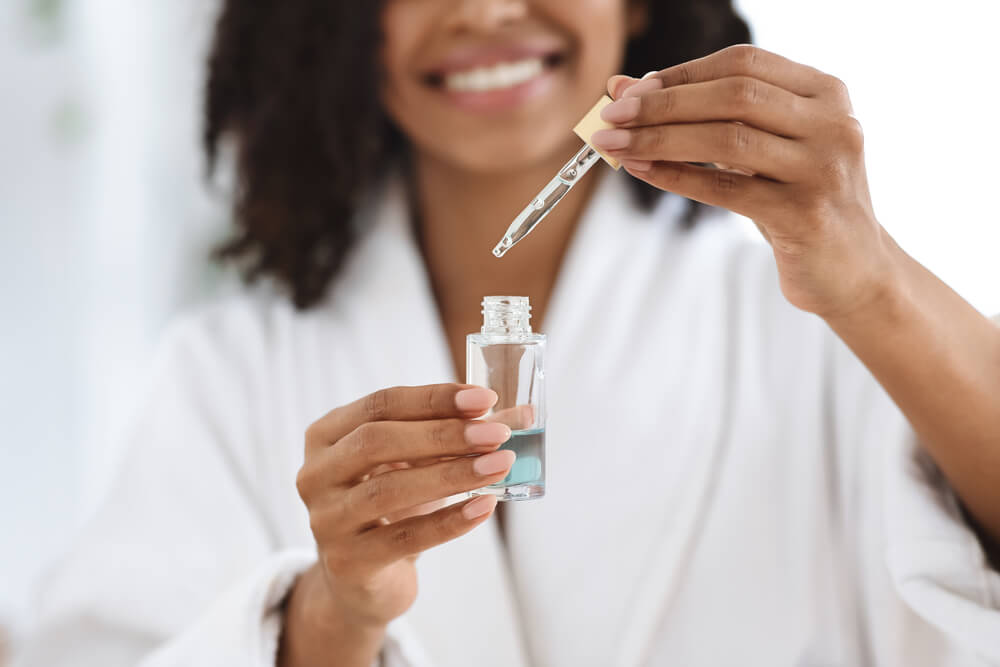 Humectants are a group of ingredients that work in a very special way. They have the ability to attract moisture, meaning that when you apply them to your skin, they draw in moisture from the environment around you. This water can then be sent to your skin cells.
There are quite a few different humectants out there, but some are much more effective than others. It goes without saying that you want to be using the best humectants possible to counter your dehydrated skin, which means looking out for the following:
Hyaluronic acid

Glycerin

Urea

Alpha hydroxy acids

Aloe vera

Honey
Invest in a Humidifier
As mentioned above, humectants have the impressive ability to attract water molecules from the environment and bring them to your skin. However, what happens if the air is dry and lacking in water molecules?
In this case, the dry air will end up drawing moisture out of your skin, leaving it even more dehydrated. Things can get even worse if you're using humectants in a dry environment – they end up attracting water from the deeper layers of your skin, but this then evaporates into the dry air around you.
The best way to prevent this from happening is by countering that dry air.
How?
With a humidifier!
This won't just help your skin – it will also make a huge difference to the dehydration that the rest of your body is facing.
Placing a humidifier in your bedroom is usually the best way to go. This is the room in which you likely spend the longest stretch of time. However, many humidifiers are easily portable, so you can move it around the house with you throughout the day if needed.
Keep Showers Short and Lukewarm
Love languishing in a steamy hot shower?
It's time to change that habit.
You may think that spending time in water helps to hydrate your body, but the opposite is true. Instead, a long shower, especially a hot one, is seriously dehydrating.
Not only does it cause your body to sweat out vital moisture, but it also strips the protective oil barrier from the surface of your skin. Without this, the water that's already in your skin will start to evaporate away at a much faster rate.
Ideally, try to keep your showers to no longer than five to seven minutes. The temperature should be as cool as you can handle, rather than as hot as the tap will go.
Apply Your Moisturizer to Damp Skin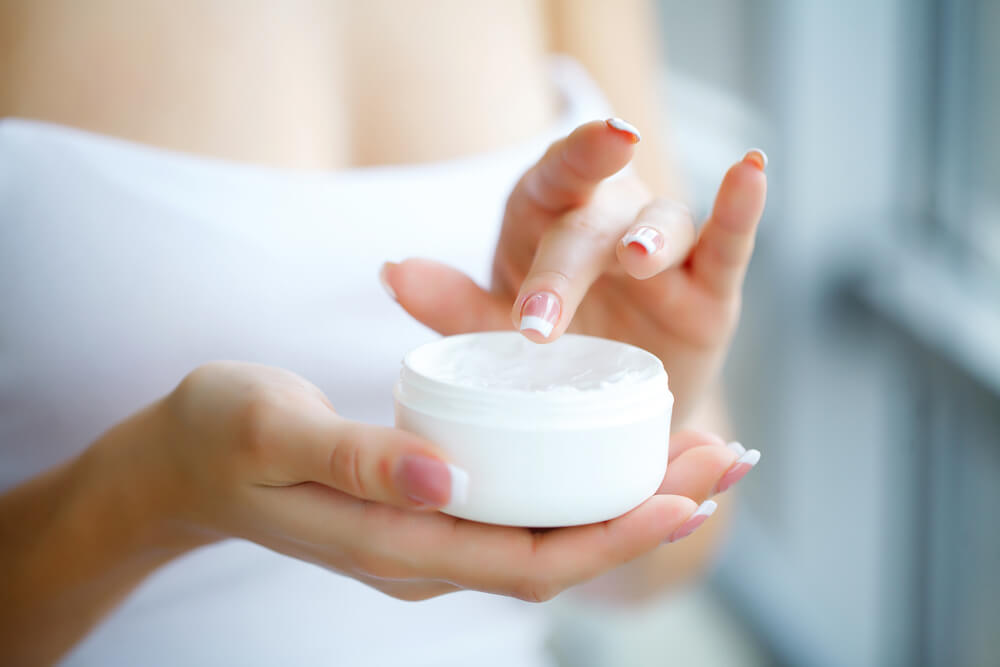 Here's a tip that will prove to be instantly hydrating to your thirsty skin…
The next time you reach for your moisturizer, try applying it to damp, rather than dry, skin.
Why?
Because of the way in which moisturizers work. They form a thin seal over the surface of your skin, which prevents all of the water from within your skin from evaporating.
Creating this moisturizing seal on damp skin that already contains water droplets means that those droplets will then be trapped beneath the moisturizer layer. Therefore, rather than being rubbed or evaporated away, those water molecules will be pushed deep into your skin. This gives your skin cells an extra burst of hydration.
You'll be able to see how plump and soft your skin looks immediately after trying this tip out.
Make Use of a Hydrating Serum
People tend to place a heavy focus on moisturizers when it comes to dealing with dehydrated skin. In a way, this is rightly so, because many moisturizers are packed with ingredients that can help to counter the feeling of dehydration.
However, there are also other types of skin care products out there that can hydrate your skin. One of the most effective are hydrating serums.
How does a hydrating serum differ from a hydrating moisturizer?
It all comes down to texture and consistency. Moisturizers contain much heavier and thicker ingredients than serums. These are great for hydrating the surface layers of your skin, but dehydration runs a lot deeper than this.
Even though you can't see them, the skin cells that lie in the deeper layers of your skin are just as important than the surface skin cells. In fact, some would argue that they're even more important, because they're responsible for everything from cell regeneration to collagen production.
Thanks to their lightweight consistency, serums are able to penetrate deeper into the skin than moisturizers. Using a hydrating serum, in addition to a hydration moisturizer, allows all layers of your skin to benefit.
One effective serum to consider is the OROGOLD 24K Nano Night Recovery. This water-based formula is packed with multiple humectants and botanical extracts, making it one that your dehydrated skin will definitely want on its side!
Make Time for a Weekly Face Mask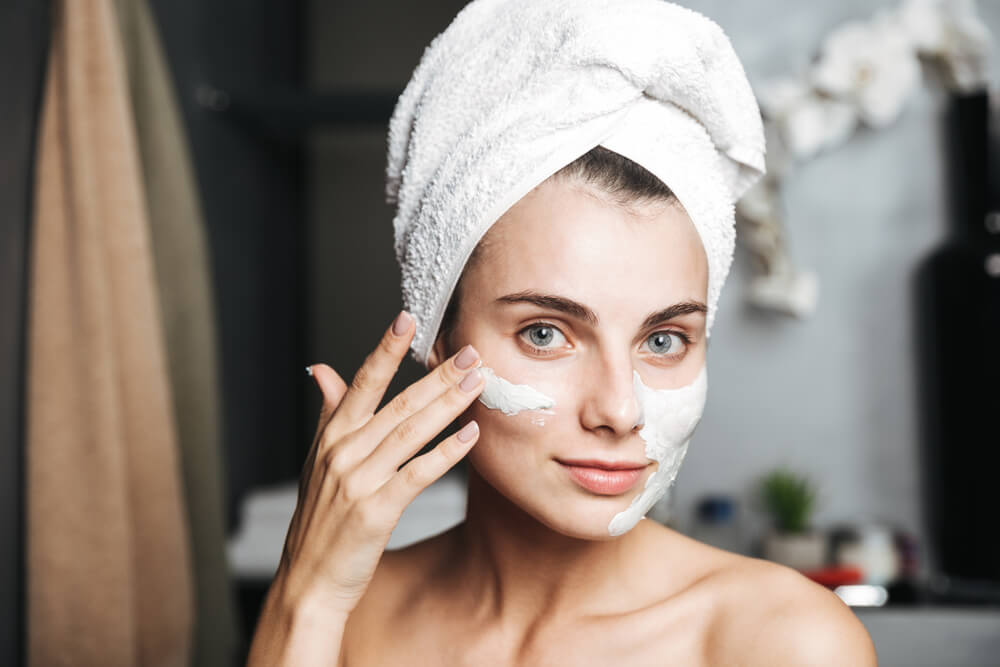 Many believe that face masks are an indulgent treat. While some don't do much more than provide an Insta-worthy picture, others really do have the potential to transform the look of dehydrated skin.
How?
Well, it all depends on the mask you choose, since each will be designed to tackle different skin issues. You'll find masks dealing with everything from aging to hyperpigmentation, and, as you can imagine, hydrating masks are also a popular product.
Face masks often contain ingredients in a higher concentration than other skin care products. The way in which they are used also helps to push those ingredients deeper into the skin. Adding a weekly face mask to your life is a great way to boost your existing skin care routine.
Need some face mask inspiration?
Here are some masks to consider:
Use a Gentle Cleanser, But Not Too Often
Remember how we mentioned that your skin's outer oil layer serves to prevent your skin's moisture from evaporating, and that hot water hinders that?
Well, it's not just hot water that damages that vital layer…
Another common culprit is the skin care products you use, most notably cleansers.
What's the issue?
Many cleansers are formulated with harsh ingredients that strip away those natural protective oils. This may be great for those with overly oily skin that isn't dehydrated, but spells disaster for anyone with dehydrated skin.
A gentle cleanser is an absolute must. Our top pick? The OROGOLD 24K Vitamin C Facial Cleanser.
However, even if you're using the gentlest cleanser out there, it's important not to over-cleanse. Yes, this applies even to those who have oily skin.
As mentioned, oily skin can still be dehydrated. Dehydration refers to a lack of moisture, which is completely different from the oil that you're experiencing on your skin's surface. In fact, dehydration can actually trigger the skin into producing an excess amount of oil to try to compensate for the lack of moisture available.
If your skin is dehydrated, avoid cleansing more than once a day, no matter your skin type.
Regularly Exfoliate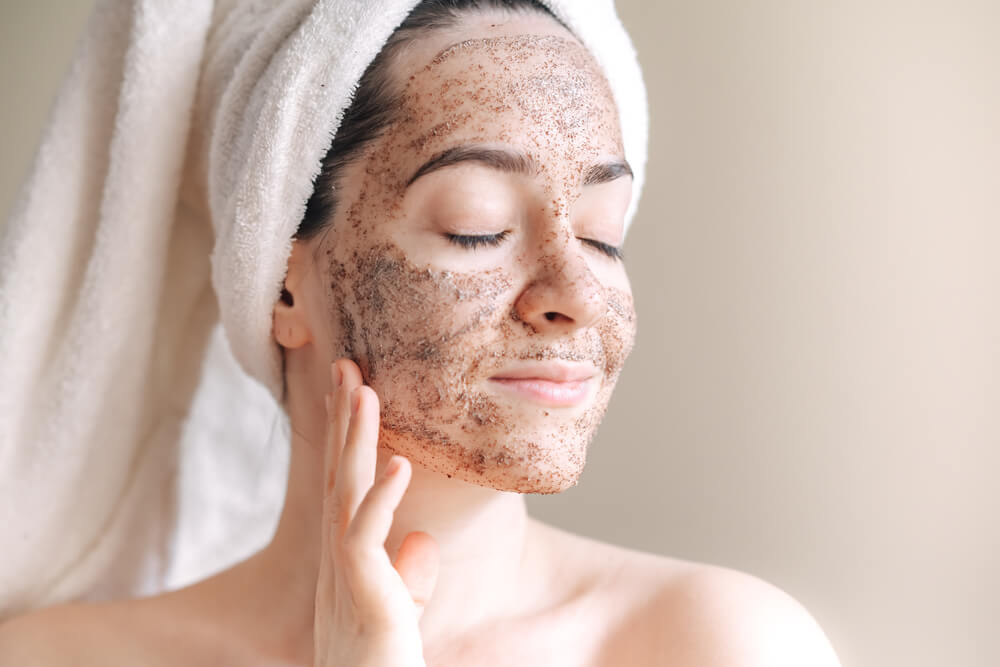 You're probably thinking…
Surely exfoliation makes dehydrated skin even worse?
Well, in some cases, yes. Using a harsh exfoliant that damages your skin's outer protective layer isn't going to do your skin any favors.
However, a mild and gentle exfoliant is still important. All of those thick dead skin cells building up on the surface of your skin will be preventing your skin care products from properly penetrating in. All of those hydrating cleansers, serums, and moisturizers that you use won't be able to work their magic unless you also regularly exfoliate.
The key when it comes to exfoliating dehydrated skin is keeping things gentle.
Use a mild chemical exfoliant, rather than a scrub. The OROGOLD 24K Multi-Vitamin Deep Peeling + Mandelic Acid is a good example – mandelic acid is a very gentle chemical exfoliant that will slowly dissolve dead skin cells without damaging your skin.
Don't Forget to Wear Sunscreen
You already know that heat from a hot shower can exacerbate dehydrated skin, but other forms of heat damage do this too.
When it comes to the sun, UVA rays are the ones to blame. Not only do they dehydrate the skin, but they also greatly accelerate the skin aging process. As a result, the skin becomes thinner, which makes it even more susceptible to dehydration.
Fortunately, the answer is simple…
Prevent those UVA rays from damaging your skin by making sure that any exposed skin is covered with a sunscreen. Ideally, go for a broad-spectrum formula, as this will protect you from both UVA and UVB rays.
Make sure that you are actually applying enough sunscreen to provide adequate protection. Don't forget to reapply every few hours throughout the day too.
This may seem a bit much to some, but preventing UV skin damage will not only help to save you from dehydration, but it will also keep your skin smoother, softer, and wrinkle-free.
Say Hello to Happy and Hydrated Skin
Sometimes, figuring out that dehydration is the reason behind the skin issues you've been facing is what takes the longest amount of time. Once you've worked this out, you're then on the right track to turning things around and keeping your skin better hydrated.