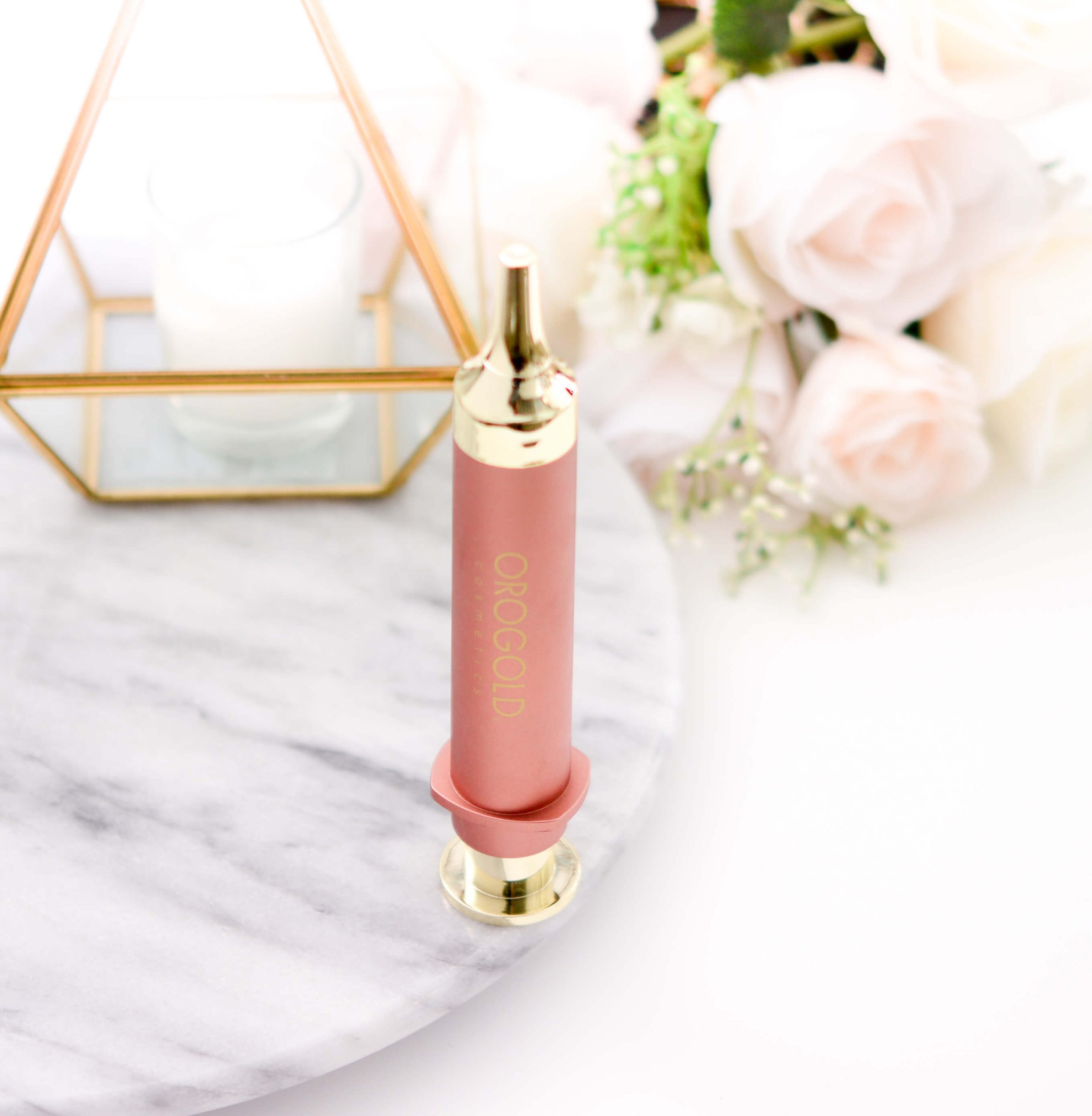 Aging is a natural part of life. It's something we can't avoid.
And with aging comes wrinkles.
Still, although wrinkles and aging skin are both inevitable, they can surely be delayed a bit. There are even treatments designed to mask, soften, or completely get rid of wrinkles!
Well, if you're looking for the secret to youthful skin, this article is for you.
Join us here at OROGOLD Cosmetics in talking about an instant wrinkle tightening solution that delivers fast and instant results! Say goodbye to your wrinkles with our very own OROGOLD 24K DMAE Wrinkle Tightening Solution.
All About OROGOLD Cosmetics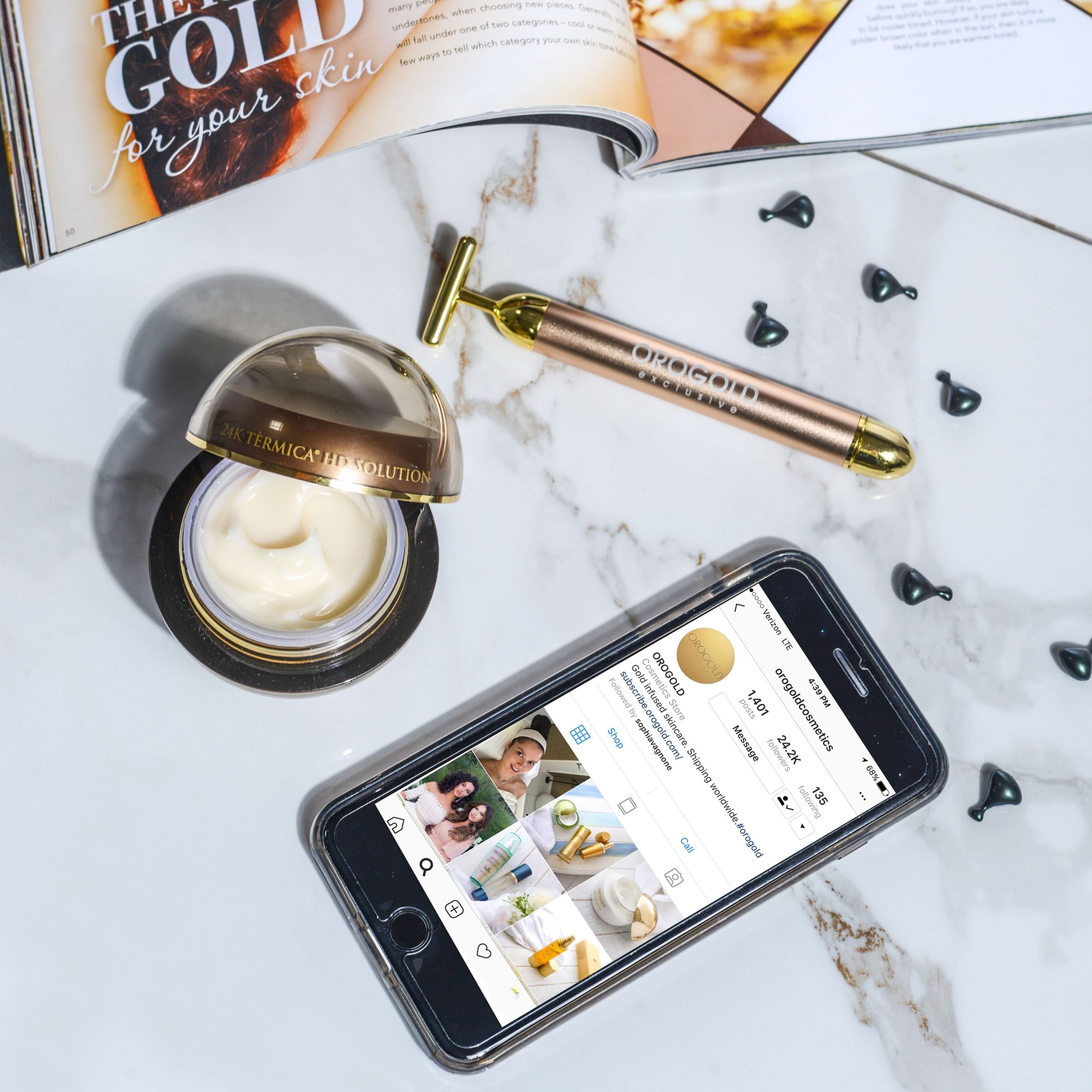 Before we delve deeper into the secrets of our very own instant wrinkle tightening solution, let's first discuss what exactly makes OROGOLD's skincare special.
The star ingredient behind each of our products is pure gold.
This is what sets us apart, and this is what makes our products luxurious for the skin.
Using gold in skincare is a tradition that started in ancient times. Gold's beautifying properties have been harnessed throughout history — from Cleopatra's habit of sleeping in a gold mask, to using gold in Ancient China to maintain one's youth.
Here at OROGOLD, we believe that gold is a potent remedy for aging skin. We are infusing this Elixir of Life into each of our products to help pamper your skin, and give it a naturally flawless and radiant complexion.
How, you ask?
Well, gold provides the skin with a plethora of benefits that can help retain its youthfulness. You'll find out more about this glimmering ingredient later on. 
Get Instant Results with the OROGOLD 24K DMAE Wrinkle Tightening Solution
Wondering how this instant wrinkle tightening solution works? Not convinced that anything can actually deliver instant results when it comes to reducing the appearance of wrinkles?
It may sound too good to be true, but this instant wrinkle tightening solution does deliver! It's one of those special topical skincare products that can produce instant results.
How, you ask? The secret is in its ingredients.
The 24K DMAE Wrinkle Tightening Solution utilizes a blend of some of the best ingredients for tightening wrinkles: DMAE and Hyaluronic Acid, among others. Through these ingredients, this lightweight solution gives your skin a temporary tightened feeling, and ultimately softens fine lines. It even improves the appearance of sagging skin!
Let's take a closer look at each of its star ingredients.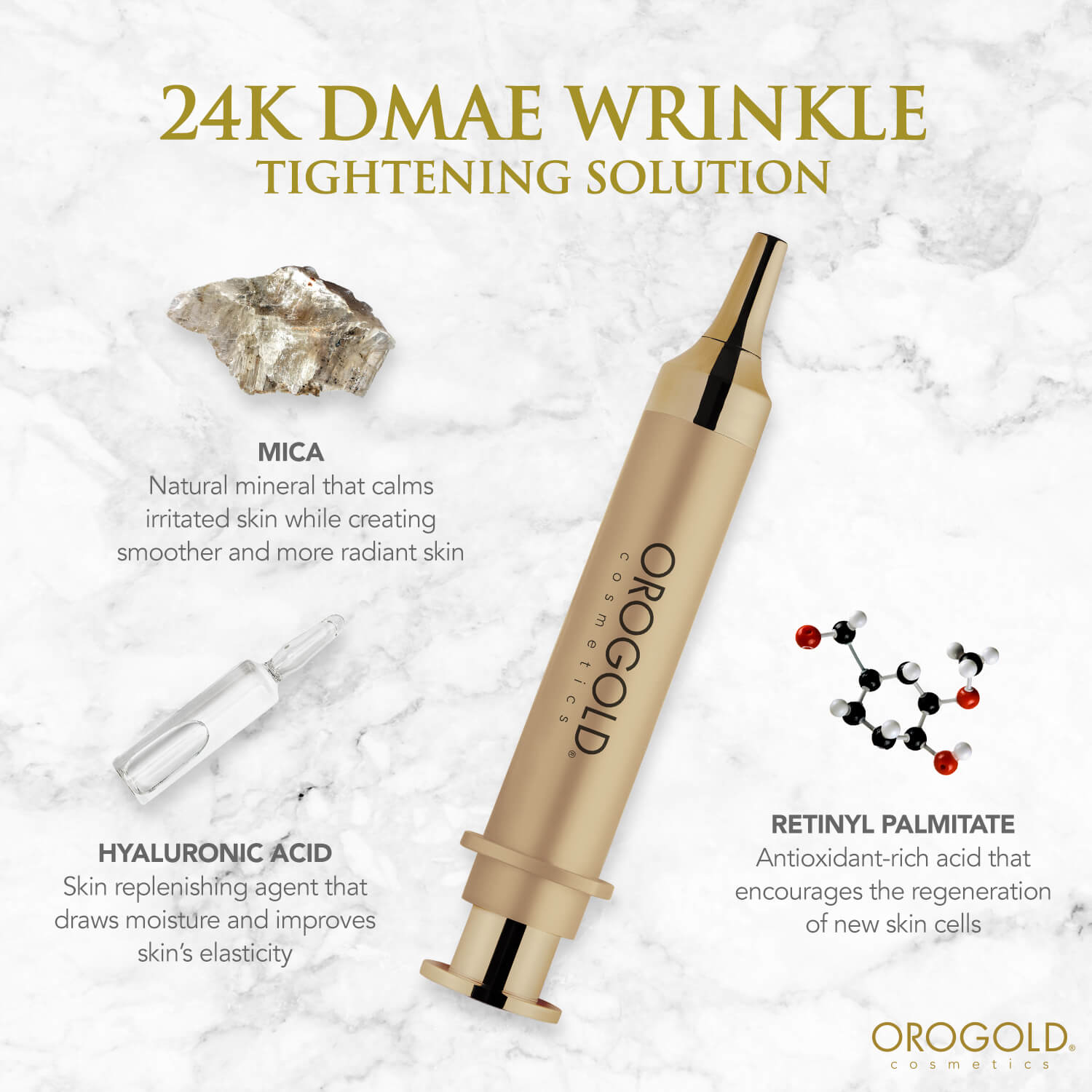 DMAE
Dimethylaminoethanol, also called DMAE, is a compound best known as a possible precursor to acetylcholine, a neurotransmitter.
However, more recently, scientists have started exploring DMAE's benefits in skincare in more detail. A study has shown that regularly applying 3% DMAE on the face significantly helps in mitigating forehead lines, fine wrinkles, and other signs of aging.
The good news? These benefits don't go away, even after stopping the use of DMAE for a few weeks!
Indeed, DMAE is slowly becoming a powerhouse ingredient in preventing, and also improving the first signs of aging in the skin. Here at OROGOLD, we love DMAE so much that we've dedicated an entire collection to it. Check it out here! 
Acetyl Hexapeptide-8
Acetyl Hexapeptide-8 is another ingredient that actively fights wrinkles. This ingredient is especially helpful in reducing the appearance of wrinkles caused by repeated facial expressions, such as smile lines and crow's feet.
That's because, Acetyl Hexapeptide-8 is made from one of the proteins used for Botox. It has the same ability of inhibiting a receptor causing muscle contraction and movement.
Hence, it immediately tightens and rejuvenates the skin, by minimizing the cause of fine lines and wrinkles, which is muscle contraction. This is how it instantly tightens the skin, and improves the appearance of fine lines and wrinkles.
Aside from this, Acetyl Hexapeptide-8 is also believed to pose several benefits to the skin. It can potentially stimulate collagen production, hence adding elasticity and suppleness to the skin.
It's also mildly hydrating, which aids in making the skin look plumper, firmer, and fuller. In addition to the Wrinkle Tightening Solution, you'll also find Acetyl Hexapeptide-8 in the OROGOLD 24K Termica Completion Cream and the 24K Kelp Caviar Micro-Bead Serum. 
Hyaluronic acid
Hyaluronic acid is a substance naturally produced and present in the skin. What is does is to keep the skin moist and lubricated. It also retains water in the skin.
But how exactly does this benefit the skin? And what does it have to do with reducing wrinkles and fine lines?
Well, hyaluronic acid plays a key role in moisturizing and hydrating the skin. This, in turn, helps the skin look and feel more supple.
With sufficient hydration, wrinkles and fine lines are less obvious, and even less likely to form. Hyaluronic acid has been proven to help with reducing wrinkles, and with helping the skin appear smoother.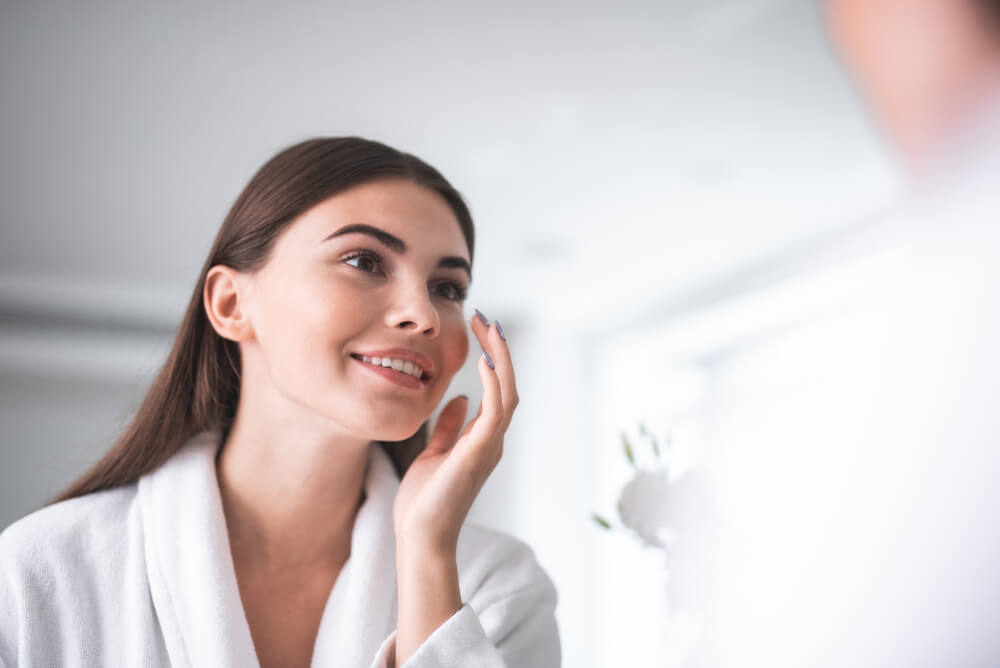 Retinyl Palmitate
Vitamin A is perhaps the most famous, scientifically-backed anti-aging ingredient. And, retinyl palmitate is a derivative of this star ingredient: it's a combination of pure Vitamin A (retinol), and palmitic acid, a fatty acid.
Just like retinol, retinyl palmitate has been proven to pose a host of benefits to the skin. It's effective in reducing fine lines, in making the skin tone more even, in removing blemishes, and even in speeding up cell turnover.
Retinyl palmitate, like other ingredients in this list, also helps boost collagen levels in the body. Through inhibiting the enzyme responsible for breaking down collagen, retinyl palmitate increases collagen levels in the body. This makes the skin smoother and more elastic, ultimately diminishing the appearance of fine lines and wrinkles.
Aside from this, retinyl palmitate also plays a role in boosting skin cell turnover. It can halve the number of days required for the body to naturally shed dead skin!
From a 28-day turnover period, retinyl palmitate can speed up the process to only 14 to 16 days. The result? Renewed, rejuvenated skin that is healthier and more radiant!
What's more, retinyl palmitate helps exfoliate the skin as well. This is helpful in reducing the signs of aging that has accumulated in the skin. aside from removing dark spots and blemishes, this can also make the skin softer. Ultimately, this can also aid in softening wrinkles and deep lines.
Lastly, retinyl palmitate is an antioxidant. What this means is that it helps prevent damage from free radicals—that means damage from sun damage, pollution, and even from diet and smoking.
Free radicals are linked to aging skin, which is something we all hope to avoid! So, with antioxidants protecting the skin from this damage, you can rest assured that your skin will retain its youthful, natural glow.
The best part? Retinyl palmitate is perfectly safe, even for sensitive skin. It's gentler than retinoids, but provides the skin with the same benefits.
Gold
Of course, we can't forget gold, our signature ingredient here at OROGOLD Cosmetics.
The reason why gold has been a staple in skincare throughout the ages is because it has tons of properties that help the skin fight aging. Through gold-infused skincare, expect OROGOLD Cosmetics' products to help boost your circulation, activate the basal cells for added elasticity, and renew and rejuvenate the skin.
Boosts Circulation
Even in skincare, gold works as a heat conductor. It draws heat to the skin's surface, which boosts circulation to this area and thus renews the complexion.
It's through this mechanism that gold is an effective product in soothing the skin. It helps with controlling allergies and reducing acne, and even helps soften wrinkles and fine lines.
Activates Basal Cells and Prevents Aging
The skin has basal cells which control the skin's elasticity. Gold, when absorbed by the skin after topical application, can activate the basal cells. This makes the skin more elastic, making the skin tighter and therefore helping with the appearance of wrinkles.
Renews and Rejuvenates Skin
Gold also has anti-inflammatory and anti-bacterial properties, which allow it to improve the rate at which oxygen enters the skin's pores. These factors all speed up skin renewal, and also boost the rate the skin secretes toxins for clearer, cleaner skin.
A natural antioxidant, gold also helps prevent aging skin caused by free radicals.
What's more, because of its ability to increase skin elasticity, gold is a reliable ingredient in preventing the formation of wrinkles and fine lines!
Its ability to boost circulation is also a big plus, as this ultimately softens the appearance of deep lines on the skin.
With such amazing ingredients, it's no wonder that the OROGOLD 24K DMAE Wrinkle Tightening Solution does wonders to the skin. It's no surprise that it acts as an instant wrinkle fix!
Upon application, you'll certainly see your lines getting softer and less pronounced. Generally, these temporary tightening effects last for up to 12 hours, or until you remove the product from your face.
But wait – there's more…
After weeks of consistent and regular use, this wrinkle tightening effect becomes more permanent! Use this product consistently for eight to ten weeks, and you'll see visible improvement with your wrinkles. 
Not sure how to use the 24K DMAE Wrinkle Tightening Solution? Well, here's how!
How to Use the 24K DMAE Wrinkle Tightening Solution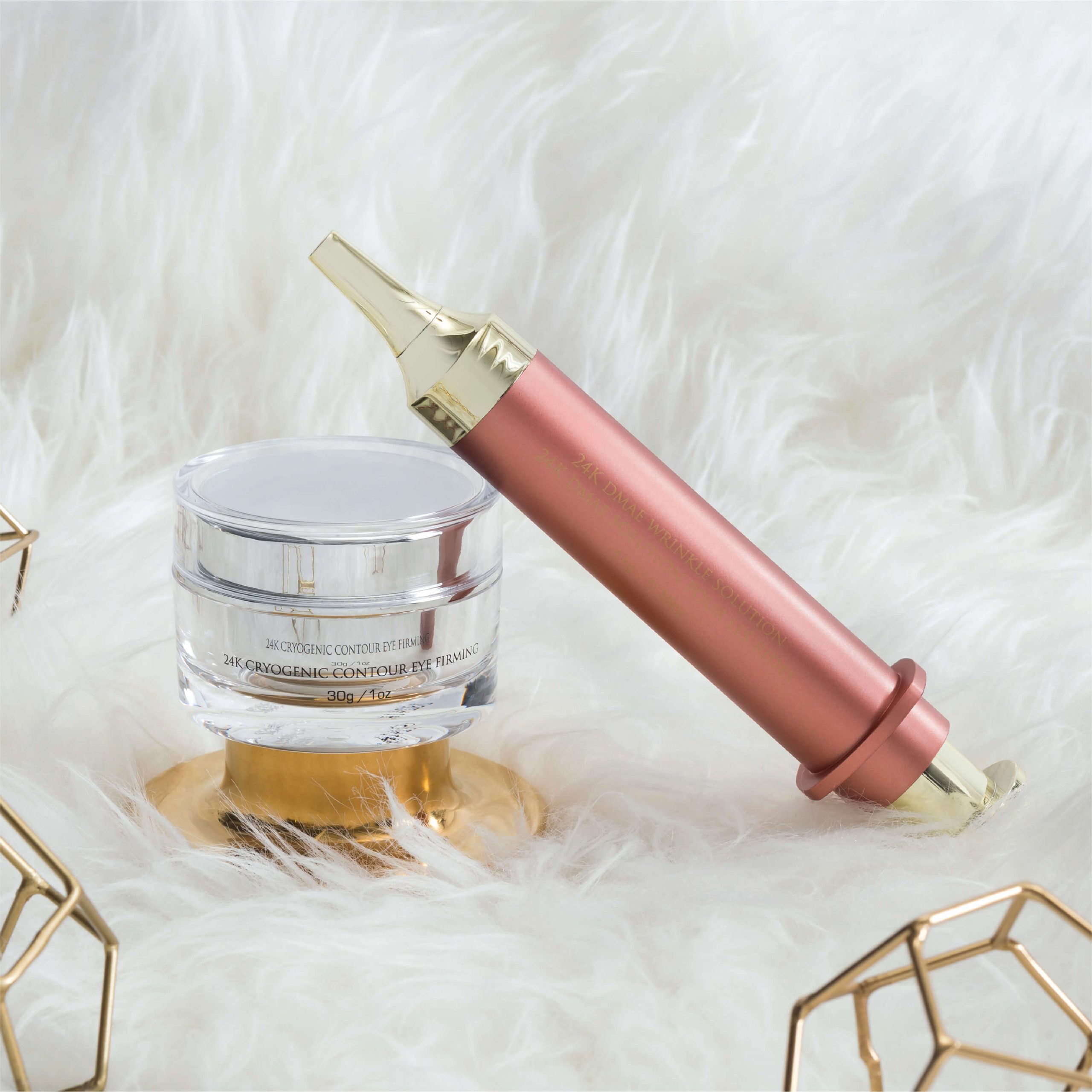 You can use this product day or night, depending on what works for you. If you're looking to use this wrinkle tightening solution regularly, you can apply it once a week. However, it's also perfectly alright to use the product on the day of a special occasion, when you want your wrinkles less obvious.
Cleanse the skin prior to application. Then, press the top of the syringe down to the skin. Apply this product directly to wrinkles and fine lines you want to minimize. Then, remove any excess product with a cotton swab if needed.
Once your day is done, you can simply wash or wipe the product away.
How to Avoid Wrinkles and Fine Lines
Having a wrinkle tightening solution certainly has its perks, but that doesn't mean you have a free pass not to take care of your skin!
On the contrary, it's even more reason for you to pay careful attention to daily activities that might be causing you wrinkles. It's also important that you select the best anti-aging product for your skin!
Here are a few things you can try to prevent wrinkles and aging skin:
Regularly Cleanse Your Skin
Never underestimate the power of a good cleanser.
Throughout the day, makeup, beauty products, and even dust and dirt from the environment all pile up on our skin. Thorough cleansing rids the skin of these impurities, ensuring the pores don't get clogged and damaged further by these elements.
So, never forget to cleanse your skin prior to using your favorite products, including the 24K DMAE Wrinkle Tightening Solution!
For best results, you can choose from OROGOLD Cosmetics' best-selling cleansers: the 24K Mousse Cleanser, and the 24K Vitamin C Facial Cleanser.
Exfoliate Your Skin
Exfoliation is an essential process that speeds up our skin cell turnover, allowing younger, healthier cells to show through. It's also a great process to reduce skin dullness, and even to help other products get absorbed more readily into the skin.
OROGOLD has different exfoliating products you can choose from. Our personal recommendation is the 24K Multi-Vitamin Deep Peeling + Mandelic Acid, which utilizes the gentlest alpha-hydroxy acid, Mandelic Acid, for a gentle yet effective exfoliating experience.
Protect Your Skin From the Sun
The sun is the number one cause of skin damage and aging. So, using adequate protection is a must!
The American Academy of Dermatology recommends using at least SPF3 0 for sufficient protection against the sun's UVB rays.
Luckily, we at OROGOLD Cosmetics offer a sunscreen that provides ample protection. Check out the 24K Skin Tone SPF 30 if you want a lightweight, but effective sunscreen to shield your skin from the sun's violent rays!
Use Eye Serums or Eye Creams
The skin around the eyes is the thinnest, most sensitive area on the face.
That's why, using regular moisturizers or serums just won't work! Rather, it's best to invest on products formulated specifically for the sensitive skin around the eyes.
That's where eye serums and eye creams enter the scene.
These products are formulated specifically to keep the skin around the eyes moisturized and hydrated, thus helping prevent the dreaded wrinkles and fine lines that usually form around the eyes.
They also have added ingredients that benefit the skin around the eyes, such as caffeine and Vitamin C! These products help with puffiness, eye bags, and discoloration—problems that normally plague the skin around the eyes.
If you want a luxurious experience for your skin, why not choose among OROGOLD Cosmetics' assortment of eye serums and eye creams? You'll surely be able to find something that fits your needs.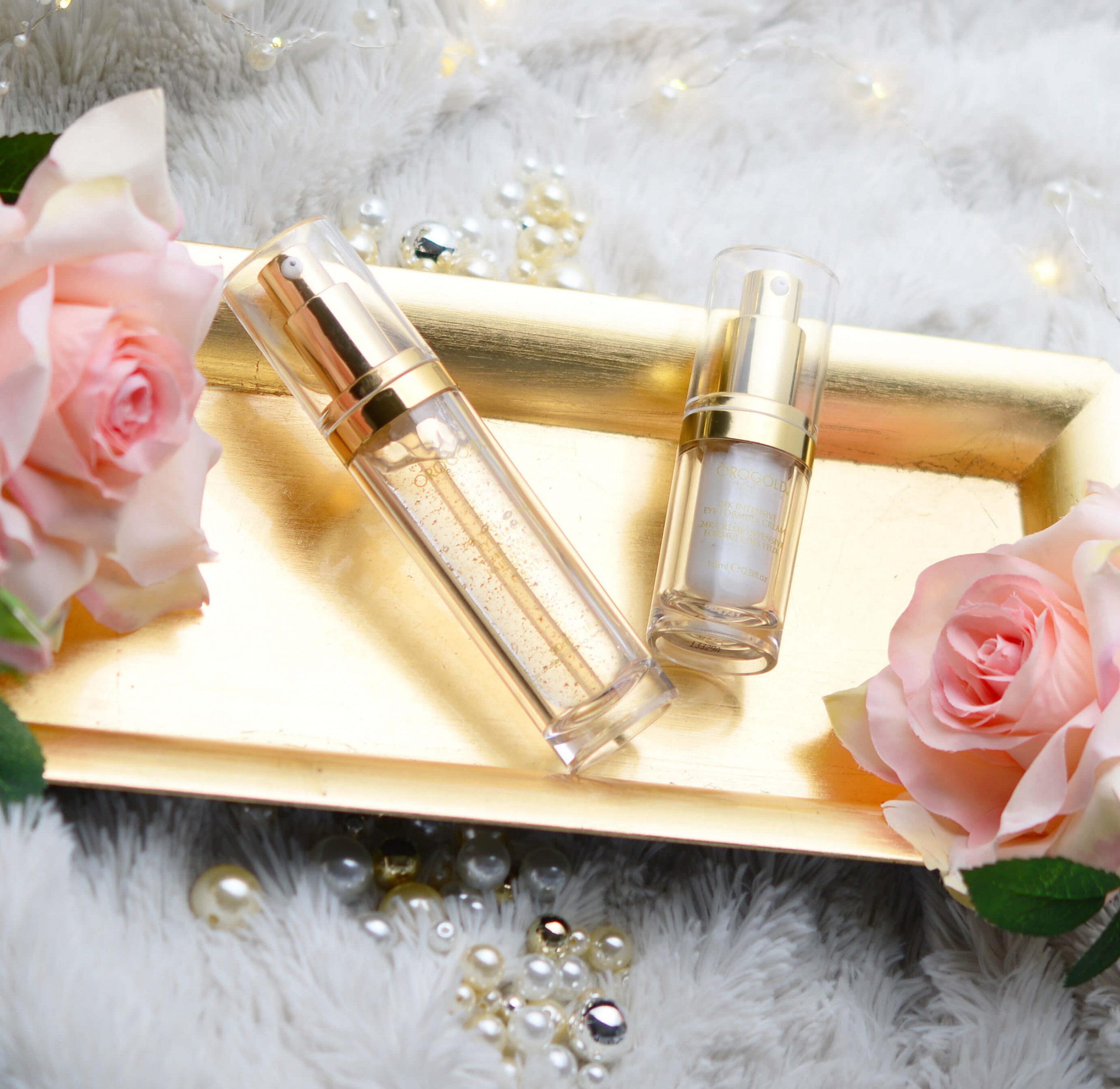 Summary 
Hopefully, OROGOLD has now given you everything that you need to put together a wrinkle-fighting anti-aging routine. In addition to having the 24K DMAE Wrinkle Tightening Solution by your side, it's also a good idea to ensure that the rest of your skincare routine is packed with anti-aging products. Feel free to get in touch if you need some advice on picking the best OROGOLD products for your skin!