THE HIGH ROLLERS CLUB
Posted on March 12, 2016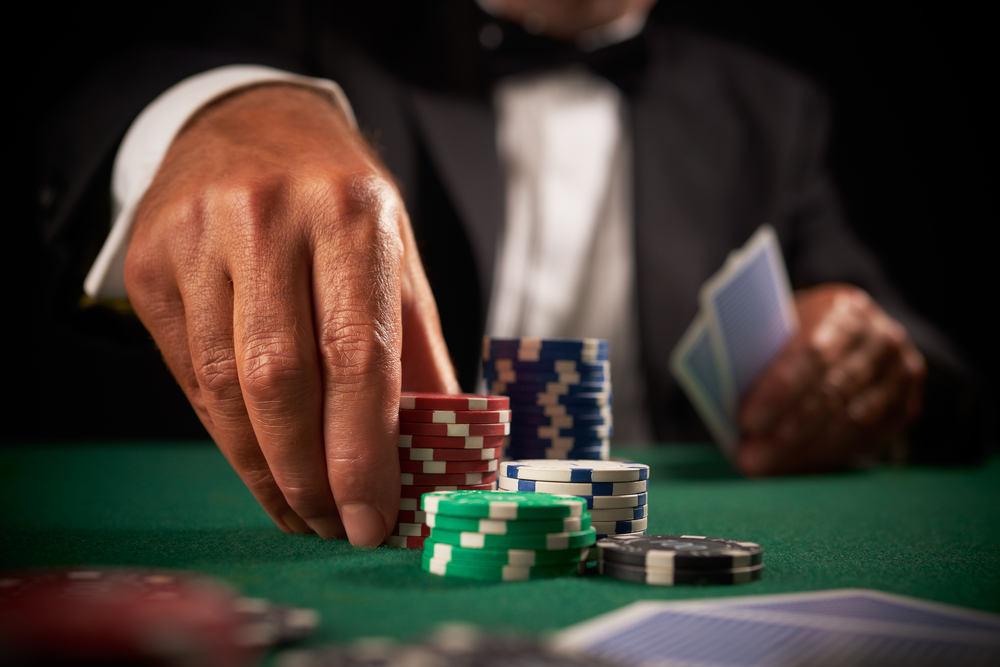 The High Rollers Club
Vegas is known for attracting high rollers, as there is simply no limit to the amount that you can spend in the city. From VIP gambling rooms to luxurious penthouse suites, the high rollers club is where you want to be whenever you are in Vegas.
Becoming a High Roller
Casinos know who is and is not a high roller, by using a formula that takes into account a player's wager per hand, how many hands they play per hour, the amount of time played, and their general skill level. Casinos are extremely clever when it comes to working out what sort of player an individual is, and can usually suss this out quite quickly. High rollers also tend to visit Vegas more frequently, usually between four to six times a year, while the average player tends to visit once or twice a year. At a typical casino, a high roller's wager per hand could amount to anything from $1000 to $250,000, with the chip tray at a high stakes table easily holding over a million dollars at a time.
Perks of the High Rollers Club
The high rollers club comes with so many perks, both in and out of the casino itself. Within the casino, high rollers enjoy VIP gambling rooms with full bars stocked with the finest drinks, private parking areas, a limousine service, and much more. Out of the casino, a high roller will be able to acquire just about anything that they may desire, from complimentary luxurious penthouse suites to priority restaurant and club reservations to front-row seats to sold-out championship fights. There are some casinos that really go all out for their high rollers, chartering private jets to fly them into Vegas, as well as offering a percentage discount on any losses that may be incurred at the tables.
Most Popular Games Among the High Rollers Club
One of the most popular games among the high rollers club is baccarat, which many find strange as it is a game based completely on luck as opposed to skill. Top high rollers will bet $250,000 per hand, and play around 60 hands per hour, and while the game may be simple, the excitement that is generated with these large sums of money exchanging hands is always palpable. The Mirage in Vegas has over 20 million-dollar players on its private list, and this is same for most other Vegas casinos. Blackjack is another popular high roller game, as there is quite a large degree of skill involved when it comes to memorizing sequences of cards.
The relationship between casinos and the high rollers club is interesting, as the casinos are willing to do whatever it takes to keep the high rollers at the tables, but there is still a strong level of respect between the two, as both appreciate the fact that they are each trying to win. While not everyone is able to join the high rollers club, it is definitely something worth aiming for if you are a Vegas regular, because although the group of high rollers may be small, the thrills that you will get from being a part of it are truly unbeatable.