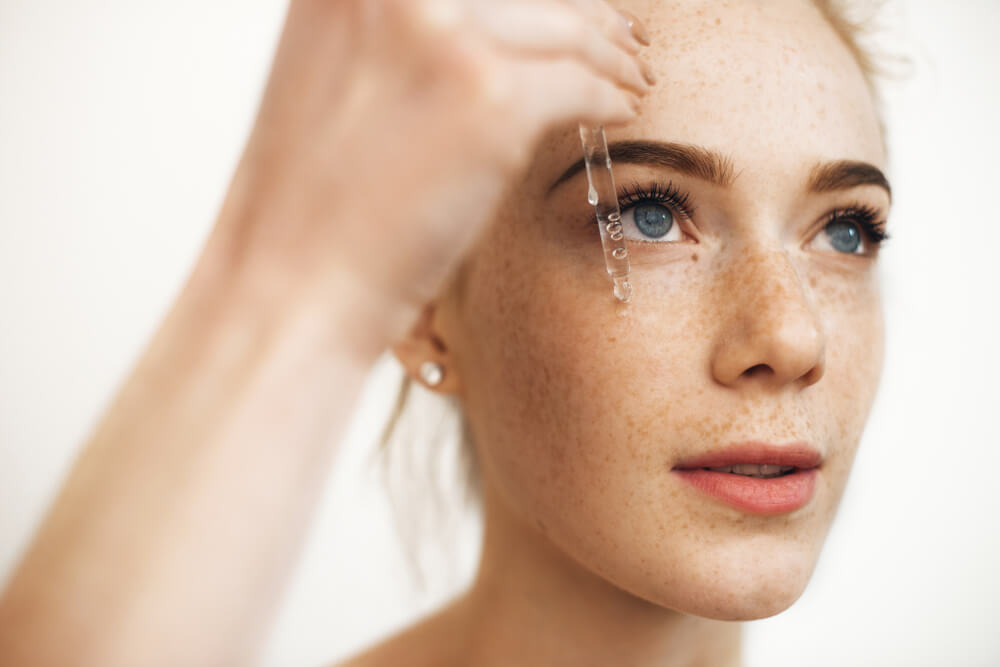 AHAs have been all the buzz in the skincare world, and for good reason. Known for their ability to exfoliate and resurface the skin, these acids can give you the radiant skin of your dreams. Before you add an AHA product to your skincare repertoire, though, there are a few things you should know.
What is an AHA?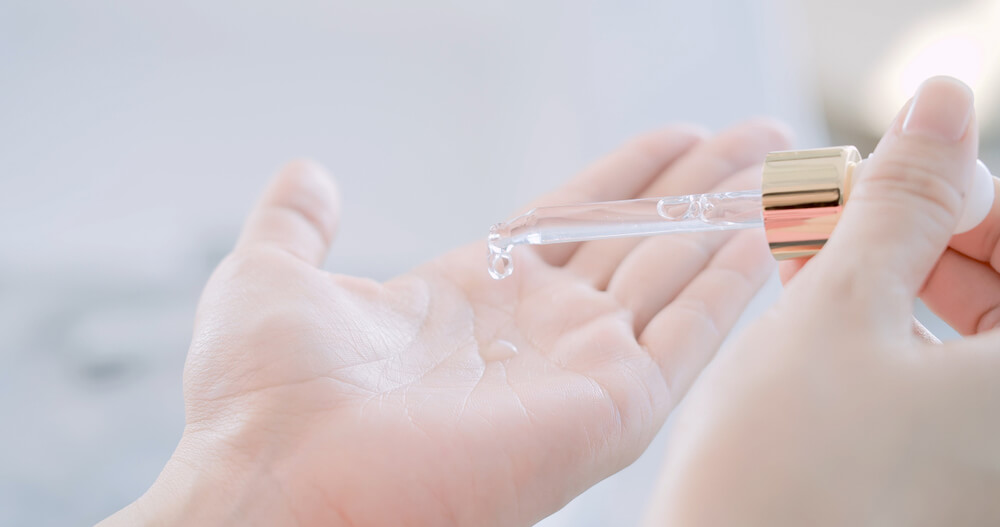 AHA stands for alpha hydroxy acid. They are water-soluble acids derived from sugar, fruits, nuts, or dairy products. AHAs are mainly used to exfoliate the skin by removing dead cells from its surface. The strength of an AHA is determined by the type and concentration of the acid and its pH level.
AHAs speed up the process of shedding dead cells at the skin's surface, promoting skin turnover. They work by dissolving the "glue" that holds skin cells together and allowing dead skin cells to slough off more easily.
There are a few different kinds of AHAs:
Glycolic acid
Glycolic acid has some of the smallest molecules of AHAs, which allows it to penetrate the skin deeper than other AHAs. This means that glycolic acid is one of the most effective AHAs you can use on your skin. That also means that it's one of the strongest, so beginners might want to steer away from this ingredient and begin with a gentler AHA.
While glycolic acid is naturally derived from sugar, it is most effective when it is lab-created and optimized for its use in skincare products.
Lactic acid
Lactic acid has larger molecules than glycolic acid and is more gentle on the skin. Because of this, it might take a bit longer to notice the effects of using lactic acid. This acid is great for those who are just beginning their foray into the world of acids.
Because lactic acid is derived from dairy, those with dairy allergies should avoid this AHA.
Mandelic acid
Mandelic acid has even larger molecules than lactic acid and is one of the gentlest AHAs you can use on your skin. It's great for those with sensitive, easily irritated skin who might want to avoid stronger acids.
Mandelic acid is derived from almonds, so those with nut allergies should steer clear of this ingredient.
Malic acid
Malic acid has larger molecules and penetrates the skin slower. While it's not considered too effective of an ingredient on its own, it can boost the efficacy of other AHAs. This is why it is often formulated with a combination of other AHAs.
Malic acid is derived from apples, but it's more commonly found in its synthetic form, which is easier to stabilize.
Tartaric acid
Tartaric acid has almost double the molecule size of glycolic acid. It is used primarily as a pH adjuster in skincare products, making other acids such as glycolic and lactic acid more effective.
Tartaric acid comes from grapes, but, like malic acid, is often used in its synthetic form.
What's the Difference Between AHAs and BHAs?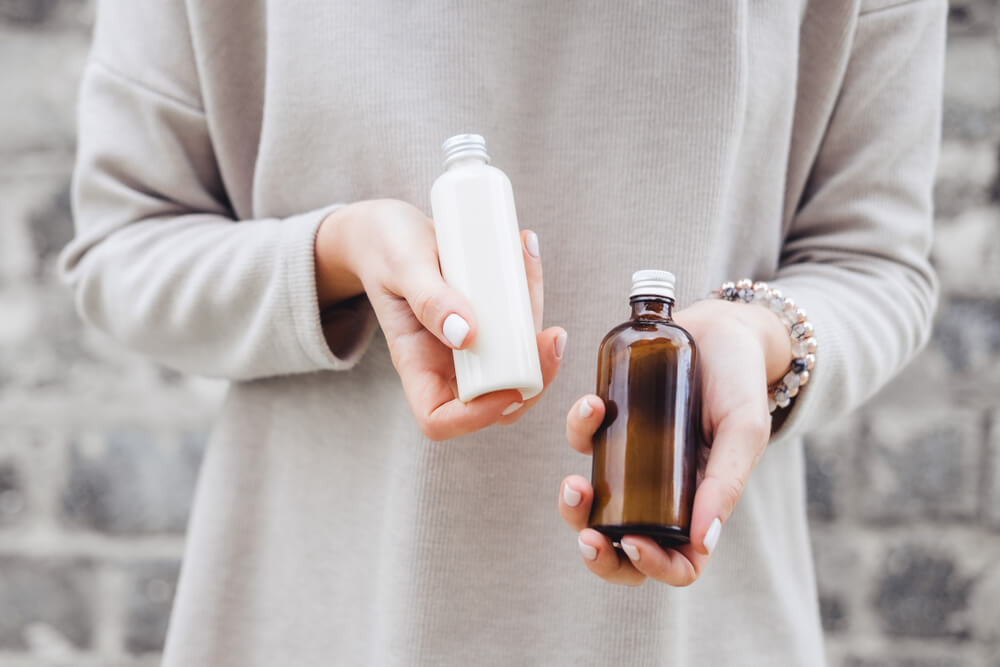 Both AHAs and BHAs are used to exfoliate the skin. The difference lies in their solubility: while AHAs are water-soluble, BHAs are oil-soluble. This changes the way they work on the skin.
As water-soluble acids, AHAs work at the skin's surface to dissolve the bonds that hold dead skin cells together. On the other hand, oil-soluble BHAs are able to cut through oil and penetrate pores to remove dead skin cells and excess sebum. This makes BHAs great for those with oily skin, clogged, pores, or acne. Salicylic acid, the most popular BHA, is also antibacterial, which makes it even more effective at fighting pesky spots.
While neither acid is better, it's important to understand how each acid works to choose which one is best for your skin.
If you're wondering if an AHA is right for you, here's what you should know.
You Must Use a Sunscreen
Before you start using an AHA, it's important to have a sunscreen you know you will use. We can't emphasize this enough—sunseen is an absolute must when you use an AHA! This is because AHAs make your skin more sensitive to the sun and increase your risk of sunburn. By exfoliating your skin, AHAs reveal newer, smoother skin underneath, which is more susceptible to sun damage. If you're using an AHA to address the effects of aging such as fine lines, wrinkles, or age spots, you don't want to further damage your skin by going without sunscreen.
How to choose the right sunscreen:
The best sunscreen out there is the one you will use. As long as you're using a broad spectrum sunscreen of at least SPF 30 everyday, rain or shine, your skin will thank you.
Luckily, modern sunscreens are completely different from the thick, white sunscreens you might remember from your childhood summers. Nowadays, there are a ton of cosmetically elegant sunscreens on the market that will make applying them a treat rather than a chore. You can take your pick from physical or chemical sunscreens, or a combination of the two. Make sure to apply the proper amount of sunscreen (around half a teaspoon for your face alone!) as the last step of your skincare routine and before applying makeup.
Start Using AHAs Slowly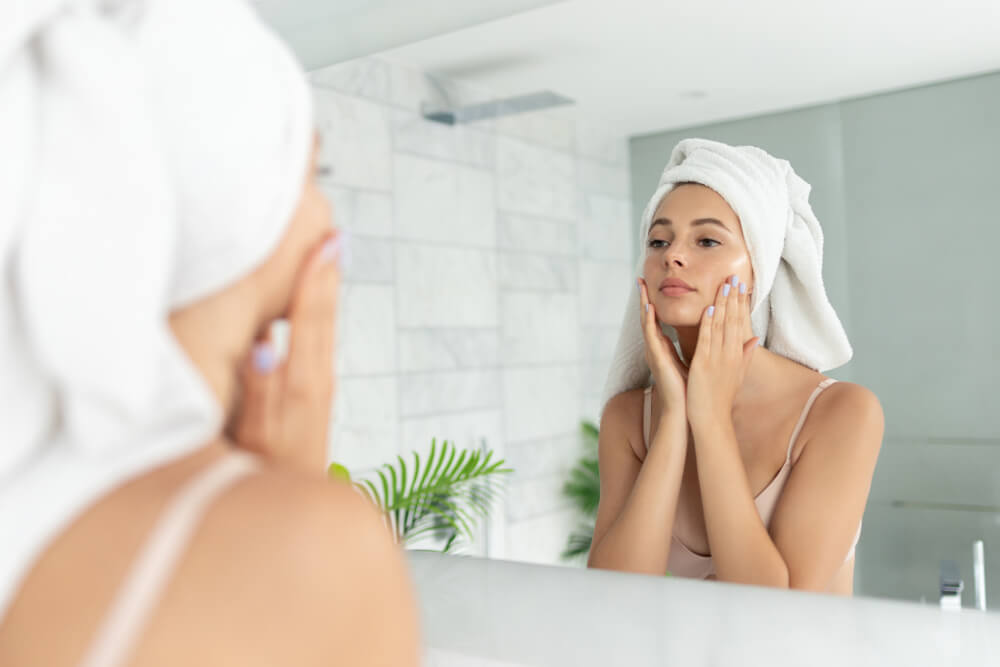 We get it — it can be exciting to start using an AHA, especially because it promises to give you better skin. It can be tempting to start using your AHA whenever you have the chance in hopes of seeing faster results.
Our advice? Don't.
It's important to follow the instructions on your AHA product, but generally, it's good practice to introduce them to your skin slowly. This means using your AHA product only a few times a week to see how your skin reacts. Once your skin acclimates, you can start using it every other day, before graduating to daily use when your skin builds up a tolerance.
Start with a Gentler Acid or Lower Percentages
Exploring the world of chemical exfoliation is exciting, and you might be lured into trying stronger AHA products in order to accelerate the process to smoother skin. On top of introducing your AHA product to your skin slowly, we recommend starting with a more gentle acid if you're just beginning your foray into acids.
If you're a beginner, here's how to choose the right AHA:
Luckily, when it comes to AHAs, you have a number of different options. You could start with a gentler AHA, like mandelic acid, or a lower percentage (around 5%) of lactic or glycolic acid.
We recommend starting with a gentle AHA product like Orogold's 24k Multi-Vitamin Deep Peeling + Mandelic Acid. It's also formulated with vitamin C, which helps brighten the skin, and bamboo stem powder, which gives it a boost of gentle physical exfoliation. It's a gentle way to exfoliate dead skin cells and reveal smoother, brighter skin underneath.
If you want to start with a stronger acid like glycolic acid, tread carefully. Glycolic acid is the most effective out of all the AHAs, which is great, but not so great for those just starting out with acids or those with sensitive skin.
The pH of Your AHA Product Matters
Unfortunately, when it comes to chemical exfoliation, you can't just use any old product and expect it to work as advertised. Some products that contain AHAs might not work as intended if they're not at the right pH. Formulation matters, and the pH-level of your AHA product will determine how effective it is on your skin. Changing the pH also changes the amount of AHA will be absorbed into your skin.
AHAs are most effective with a pH of around 3.5-4. Avoid products with a pH of below 2.5—this may make the AHA too irritating for your skin and disrupt its acid mantle, which is typically around a pH of 4.7
Here's how to determine the pH of your AHA:
This is where it gets a bit tricky. Most products don't advertise their pH level, and even if they do, it might not be accurate. Your best bet is to get your own pH strips to test your products' pH levels. Otherwise, you could try contacting the brand's representative to ask about the pH of your product.
You Can Disrupt Your Moisture Barrier if You Use AHAs Incorrectly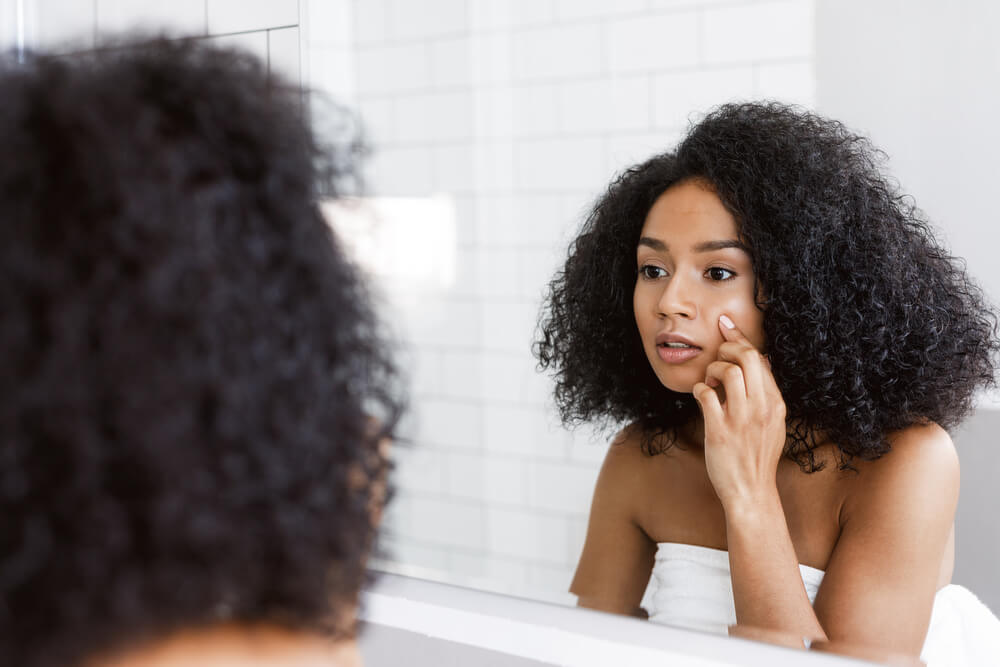 Using acids is no joke, and if you're not careful, you could over-exfoliate your skin and seriously damage your moisture barrier, which leads to dry, dehydrated, irritated, and flaky skin. Your skin may look stretched out and crepey, with more pronounced fine lines and wrinkles. Basically, a damaged moisture barrier is not what you want to get out of your AHA.
Here's what to do if you've over-exfoliated your skin:
If you suspect you've damaged your moisture barrier from overusing your AHA or using too strong of a product, stop all active use immediately—this includes vitamin C and retinoids, too. Focus on babying your skin for the meantime, like using a watery hydrator or a nourishing serum to bring hydration back to the skin and a soothing moisturizer to lock in moisture and prevent water loss from the skin's surface.
AHAs Can Help Address Signs of Skin Aging
If you're wondering how to get rid of a few pesky age spots or if you're bothered by a few fine lines or wrinkles, using an AHA is a great way to reduce their appearance.
AHAs work by exfoliating the top layer of the skin, revealing smoother, healthier, and less pigmented skin underneath. With regular use, AHAs have been found to reduce fine lines, wrinkles, and hyperpigmentation.
There's one caveat, though: since using an AHA makes your skin more sensitive to the sun, you can actually increase your risk of premature aging from photodamage if you don't use a sunscreen. You don't want all your hard work to go to waste, so it's important to keep your skin protected with a broad spectrum SPF. Using a sunscreen is one of the best things you can do to prevent premature aging caused by the sun, so you should be using one anyway!
However, even AHAs have their limit: AHAs won't have much of an effect on deep wrinkles. For those, talk to your dermatologist about procedures such as dermal fillers or laser resurfacing.
AHAs Can Boost Collagen Production
Not only do AHAs work at the surface of the skin by sloughing off dead skin cells, they also have an effect on the skin's deeper layer, the dermis. All AHAs have the ability to stimulate collagen production, but none do it as well as glycolic acid, which has been found to increase the production of collagen and fibroblasts in the skin.
As we age, the amount of collagen in our skin decreases, which leads to saggy and wrinkled skin. Boosting the skin's collagen production helps mitigate the effects of aging and leads to plumper, smoother skin.
So while your AHA smooths your skin at the surface, it's also working to boost your skin's main structural protein. This is just one of the benefits that AHAs have over BHAs—they're great for aging skin because they can treat it in multiple ways.
AHAs Can Hydrate the Skin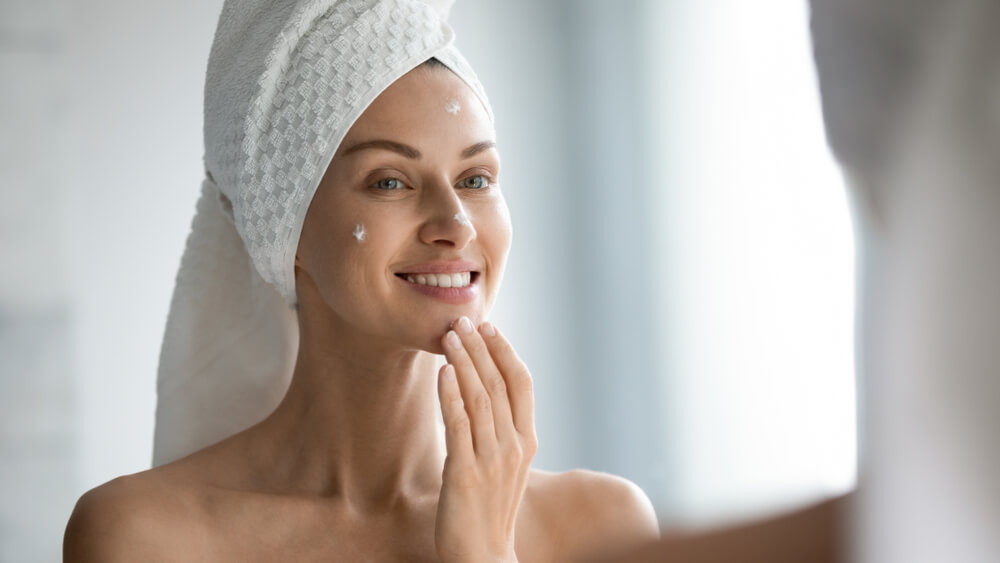 Unlike BHAs, AHAs are humectants, which means they're water-loving ingredients that draw water to the skin. This means that on top of exfoliating your skin, they can also hydrate it. No AHA does this better than lactic acid, which helps improve the skin's natural moisture factor. This quality makes lactic acid great for those with dry or dehydrated skin.
AHAs Can Take a While to Show Significant Results
When you use an AHA, your skin may look brighter and more radiant right away, but it can take some time, from a few weeks to a few months, to see a significant reduction in clogged pores, rough texture, fine lines, and hyperpigmentation. Even if you think your skin has plateaued, keep using your AHA—you'll start to see major differences in a few months.
The Bottom Line on AHAs
AHAs are a great way to exfoliate the skin and achieve smoother, brighter, and more radiant skin. When you start using an AHA, remember to go slow and to listen to your skin to avoid over-exfoliation. Always follow product directions to avoid misuse and, most importantly, never forget to wear a sunscreen!