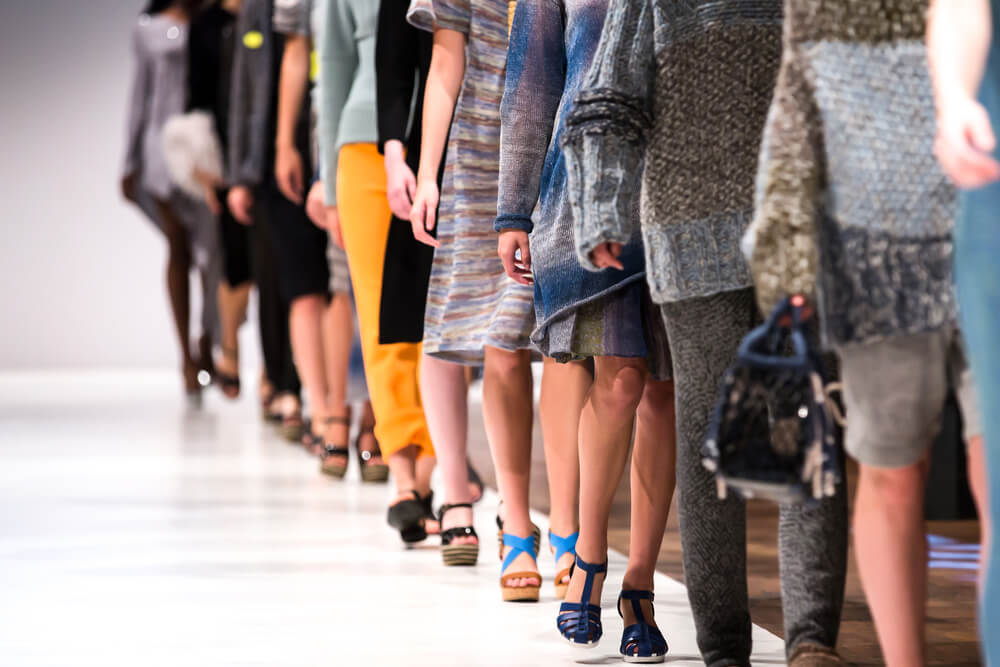 A new year often means new looks and timely wardrobe choices. From headwear to shoes, every year has something new to offer. There's always something old to revive. Are you ready to take on the latest trends? Then you should be on the lookout for this year's important fashion events!
With the world so busy trying to rise from the blows 2020 threw, you may find it challenging to update and keep track of your fashion diary. But don't fret! You can count on us to help fashion enthusiasts like you! Keep yourself updated on the fashion industry and add these key dates to your 2021 fashion diary.
Fashion Week Dates
With the ongoing pandemic, designers face many challenges. One of these is organizing public gatherings for fashion shows. Despite these logistics challenges. Some fashion weeks scheduled this year are still set to continue.
Paris, Milan, London, and New York are recognized by many as the fashion industry capitals. However, there are other prominent cities when it comes to fashion. Here are the scheduled fashion events you should mark in your calendars.
The Autumn/Winter 2021 Collections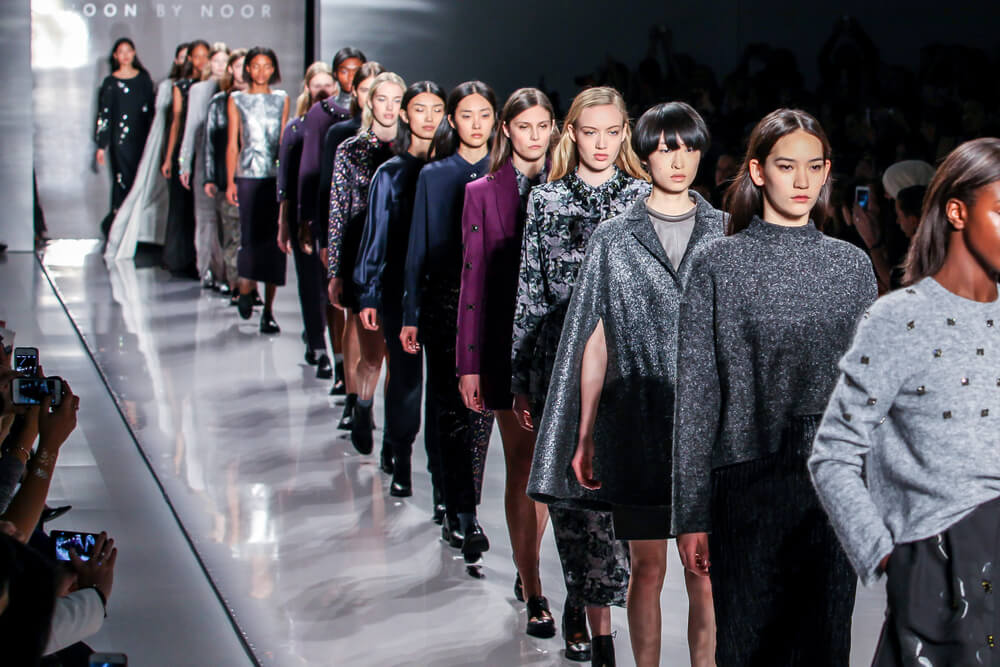 Is your phone or pen and paper ready? Below are the autumn/winter fashion schedules you need to look out for!
January 10 – 13: Los Angeles Market Week
The Los Angeles Market Week starts this year's fashion diary. Prestigious brands will be showcasing their latest contemporary selections. They will exhibit them at three showrooms, namely:
California Market Center

The New Mart

Cooper Design Space
Health protocols to protect people against the pandemic are still in place. Thus, the showrooms are accessible only through private appointments. However, it is possible to take a peek without visiting the site personally. You can attend LA Market Week virtually.
January 12 – 15: Florence Men's Fashion Week
Florence Men's Fashion Week or the Pitti Uomo is one of the most awaited trade shows in the world. During this week, Florence becomes the global capital for men's fashion. This fashion event features streetwear, bespoke suits, and high-class loafers from top brands and designers.
January 15 – 19: Milan Fashion Week Men's
Leading this year's Big 4 fashion events is the Milano Fashion Week. It will feature 37  brands, 7 of which are new designers. However, they are only displaying five collections physically. Pandemic restrictions abound after all.
Following the 2020 digital event, the 2021 Milan Fashion Week will also be making milestones.
This year, it will host the first-ever Fashion Film Festival Milano. It consists of short productions of fashion films. There will be another first with Ermenegildo Zegna's 'phygital' lineup, making it a half-digital and half-live fashion show.
January 18 – 24: Berlin Fashion Week
Since 2007, Berlin Fashion Week has been one of the greatest opportunities for young designers in Germany. Over 35 German designers are set to parade their fresh designs. Their aim is to promote the practice of sustainable fashion.
This year, BFW will host the Open Studio program for the first time. The program is complete with virtual studio visits and fashion label mentoring.
January 19 – 24, June 22 – 27: Paris Men's Fashion Week
The Paris Men's Fashion Week is the first of the six Parisian fashion events. It will display collections from over 71 attending designers. Of this number, 25 will be presenting. The rest will be showcasing their work through runway parades. 
Are you excited? Well, so are we! Here are some designers in the Paris Fashion Week lineup:
Hermès

Louis Vuitton

Walter Van Beirendonck

Études

Namacheko
January 25 – 28: Paris Haute Couture Week
Paris Haute Couture Week is one of the most awaited fashion weeks in the world. It is known for its custom-made masterpieces. This event features fashion-forward designers, who are always ready to create bold fashion statements.
The haute couture week will feature the usual high-end names of Chanel, Dior, and Maison Margiela.
Besides these, Paris Haute Couture Week 2021 will also feature Alber Elbaz, Charles de Vilmorin, and Sterling Ruby.
January 27  – February 1: Mercedes-Benz Fashion Week Madrid
Mercedes-Benz Fashion Week Madrid is the most prestigious event when it comes to Spanish fashion. The fashion show exhibits globally-recognized and up-and-coming designers alike.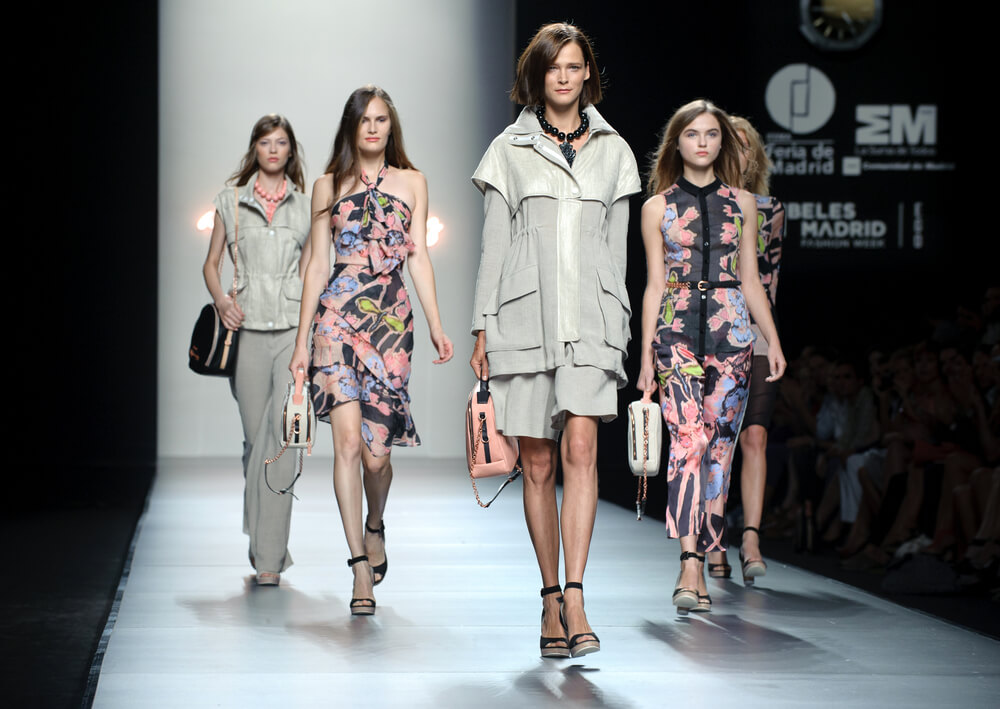 February 2 – 4: Copenhagen Fashion Week
Some of you may be looking for the best street looks. If so, make sure you don't miss out on the Copenhagen Fashion Week. This year, the event goes fully digital and is available for live viewing on February's first week.
You will also witness the awarding of the Sustainability Award during this event. House of Dagmar, Louise Lyngh Bjerregaard, and Marimekko are the finalists.
Sadly, the trade fairs CIFF and Revolver won't be on the scene. This is due to government and safety regulations.
February 13, 2021: New York Women's Fashion Week
New York Fashion Week (NYFW) is also one of the most prestigious fashion events globally. It is home to the industry's biggest names — Marc Jacobs, Jason Wu, Anna Sui, and Phillip Lim.
NYFW offers various activities. To name a few, there are virtual meet-and-greet sessions and viewing parties. Its online platform allows access to shows and films. There are also fashion and make-up workshops. You can engage in cultural conversations too!
The best thing about NYFW is it's accessible across all walks of life, from the public to high-end designers.
February 19 – 23: London Fashion Week
The London Fashion Week (LFW) team originally scheduled two separate dates for men's and women's lineups.
London Fashion Week continues to innovate and make significant and positive changes in the fashion industry. Thus, for this year, LFW will be showcasing genderless collections through their digital platform.
And the latest innovation to the London Fashion Week?
It's that it's now open for all seasons! Thus, there will be a total of three London Fashion Weeks to look forward to.
You don't even have to worry about getting exclusive invites. Because LFW is going digital, the show will be readily available to industry experts and global consumers this 2021.
They will set a runway around London, following government regulations on COVID protocols, of course, so stay updated with London travel warnings.
February 23 – March 1: Milan Fashion Week Women's
Just after another Big 4 event comes Milan Fashion Week Women's. There will be seven featured designers in the Fashion Hub Market. These include Gentile Catone, Daniele Carlotta, and Francesca Marchisio.
There will also be six emerging Italian brands. Examples are Bav Tailor and Yatay. They will be promoting sustainable fashion.
March 1 – 9: Paris Fashion Week
This full week exhibits not only Parisian brands. It will also feature internationally-recognized designer clothes. As opposed to the haute couture event, catwalk collections are all from ready-made garments. The lineup for the avant-garde designers is yet to be released.
March 15 – 20: Rakuten Fashion Week
The Big Four fashion events may all be in the west. But who says that only they have a say in fashion trends?
The Rakuten Fashion Week is the most famous fashion event in Japan. The fashion festival takes place in Tokyo, in Shibuya Hikarie and Omotesando Hills. Applications are still ongoing. So, check out their website for updates on the attending designers.
May 11 – 15: Australia Fashion Week
Australia's fashion week is held annually in Sydney. It is a hub for Australian and Asia Pacific fashion. Who says the pandemic only gives us grief? Fret not! The event offers free participation for designers, stockists, global media, and other industry delegates!
The week-long event consists of fashion shows, seminars, and trade shows. Since last year's fashion week was canceled, this year will mark Australia Fashion Week's 25th-anniversary celebration.
The Spring/Summer 2022 Collections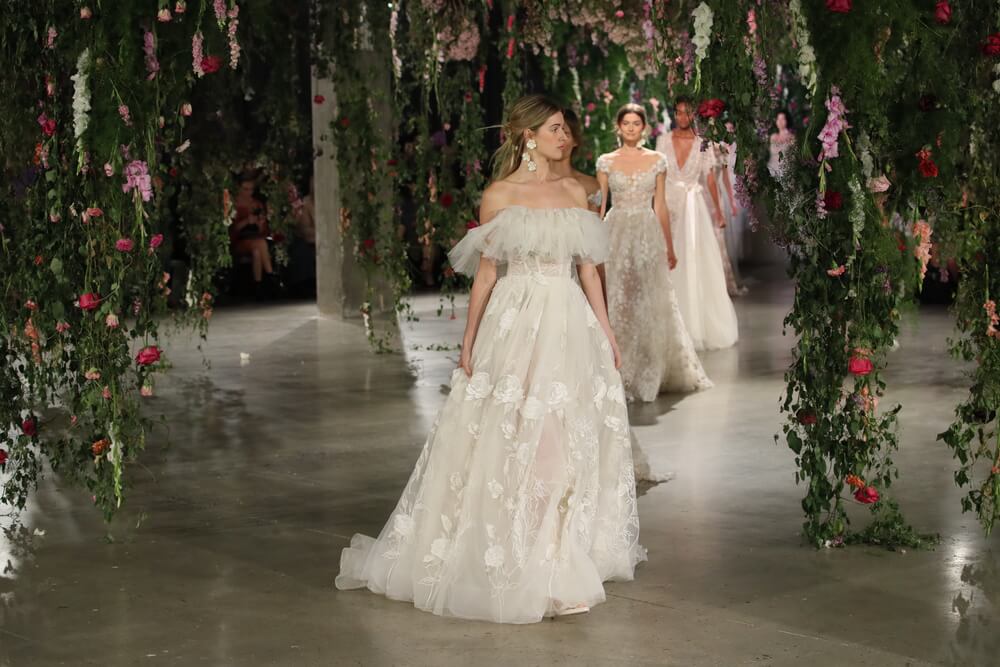 Although complete details such as platforms and attendees are still to follow, some biannual events have already marked their dates. Here are some of the official schedules for spring/summer fashion weeks.
April 13 – 21: New York Fashion Week BRIDAL
Unlike other fashion weeks, bridal fashion shows come a year before the season they're predicting. Considering how long it takes to plan a wedding,  this schedule is perfect for brides-to-be.
The most recent bridal fashion week featured the fall 2021 collection. The bridal dresses were diversely styled, of course, with pandemic considerations incorporated in each design. Here are some of the bridal gown trends from last year:
Fantastical ball gowns

Puffed and dreamy sleeves

Medieval and romantic styles

Fairy tale and nature-inspired details

Asymmetrical dresses
July 4–8: Paris Haute Couture Week
The Paris Haute Couture Week will also have its spring/summer collection. The fashion week will feature custom-made pieces from the top international brands.
July 6 – 8: Frankfurt Fashion Week
This event seeks to showcase international brands and aims to promote sustainability and digitization in fashion. To promote their advocacy, Frankfurt Fashion Week has trade shows, runway shows, and conferences.
They also incorporate smart textiles, virtual reality, and other digital means to cater to tech-savvy and fashion-forward attendees. Besides, they also have a mobile app to help you keep track of everything about their event.
August 10 – 13: Copenhagen Fashion Week
Copenhagen Fashion Week also features sustainable brands in its digitally-presented catwalk parades. 
September 27  – October 5: Paris Fashion Week
Paris Fashion Week may not be the last fashion event for the year, but it is the latest one scheduled thus far. Lineups aren't available yet, so sign up with them to keep yourself updated!
Non-Seasonal Events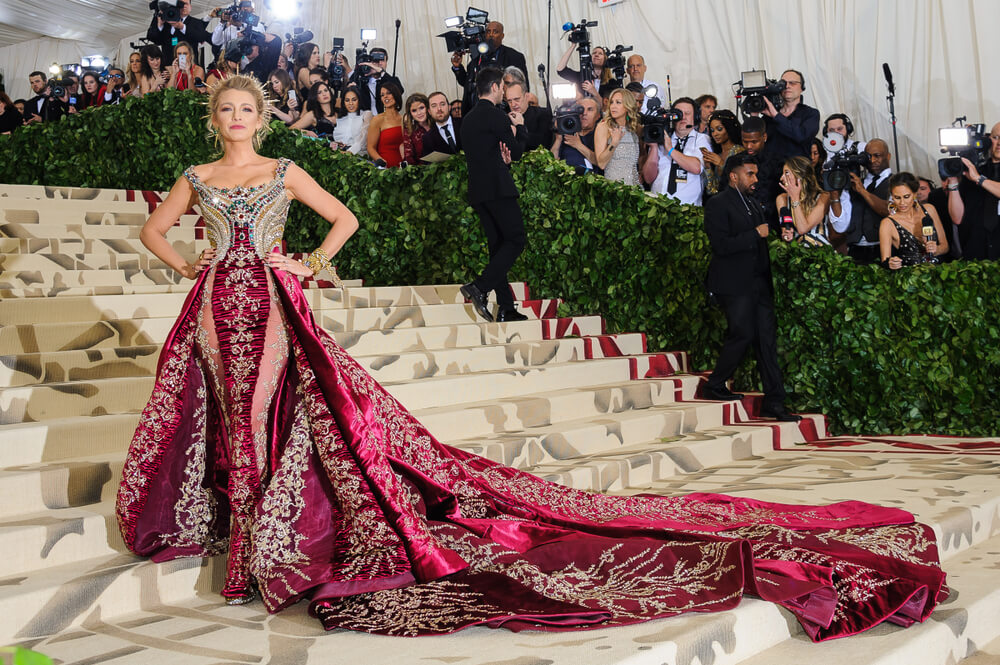 There are also notable events with no definite seasonal collections.
The Met Gala is perhaps one of the most anticipated events globally. Even non-fashion enthusiasts also get the hype.
This high-class fundraiser features some of the most famous celebrities dressed by top designers.
Aside from hundreds of celebrities attending, the annual theme also makes the Met Gala exciting and classy at the same time. The themes in recent years are as follows:
2019: Camp: Notes on Fashion

2018: Heavenly Bodies: Fashion and the Catholic Imagination

2017: Rei Kawakubo/Comme des Garçons: Art of the In-Between

2016: Manus x Machina: Fashion in an Age of Technology

2015: China: Through the Looking Glass
Last year the Met Gala—with a theme, About Time: Fashion and Duration—was postponed indefinitely. It is yet to be announced whether this year's event will have the same theme.
May 31: CFDA FASHION AWARDS
The Council of Fashion Designers in America (CFDA) awards the most outstanding designers annually. Since 1981, it has been the most significant award shows for designers in the US. So, if you want to discover emerging designers or the best menswear designers, be sure to tune in to this event.
June 11 – 14: London Fashion Week
Another date for the genderless and non-seasonal London Fashion Week takes place in the middle of the year. Subscribe to their website for more details.
September 17 – 21: London Fashion Week
The September LFW will be the last of the three London Fashion Week events. Check out their website for updates on their lineup.
Colors of the Year: 2021 Color Palettes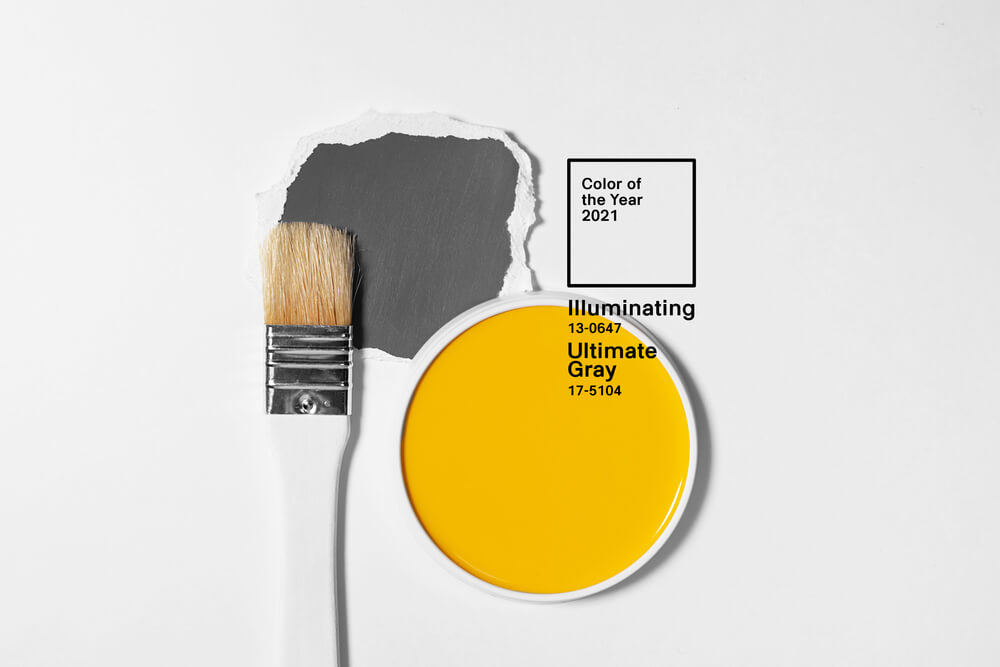 Pantone sets the mood yearly with its announcement of the color of the year. It makes its prediction by analyzing patterns and trends in fashion, entertainment, beauty, art collections, and famous tourist sites.
The Pantone color of the year is a mix of somber and cheerful. The official 2021 Pantone colors are Ultimate Gray (17-5104) and Illuminating (13-0647).
But Pantone didn't stop at just setting the colors of the year. The organization also shares its predictions for seasonal trends. For spring and summer, Pantone has released three color palettes:
Summer bouquet:

blush beauty, pink suede, winery, meringue,, pepper stem, little piglet, party pink

Intoxicating:

fairy wing, tomatillo, carnival glass, dream of cotton, silence, lemon fizz silence

Power surge:

boudoir red, nobility, fairy wing, fled maple, siesta, lime zest, pepper stem, and iced mango, nobility
Fashion and Style Predictions
Pantone isn't the only one making predictions about this year's trends!
Nylon Magazine has included two-tone pieces in its style predictions. On the other hand, knitted bra tops, bold puff sleeves, and trenches are Insider and Harper Bazaar's predicted style trends.
Fashion experts also believe 1980s silhouettes will return as one of the top styles for women's fashion.
Designer Patrick Kenger also forecasted a new-found acceptance of high-waisted pants in menswear. He also shared his predictions on men's wear to Insider, claiming a comeback of the 1950s and 1960s styles.
With the ever-changing trends and styles, fashion can be a challenging lifestyle to live up to. But the variety — from colors and styles to accessories and pieces — is so fun, isn't it?
And luckily, you can plan out your outfits and reinvent your wardrobe with the right resources. There are many options to choose from. You can subscribe to fashion weeks, follow style predictions, and utilize trendy color palettes. This way, you can maintain a chic lifestyle! So note every date and tip we've listed and make 2021 your most fashionable year yet.