STANDOUT LOOKS FROM PRE FALL 2017
Posted on December 14, 2016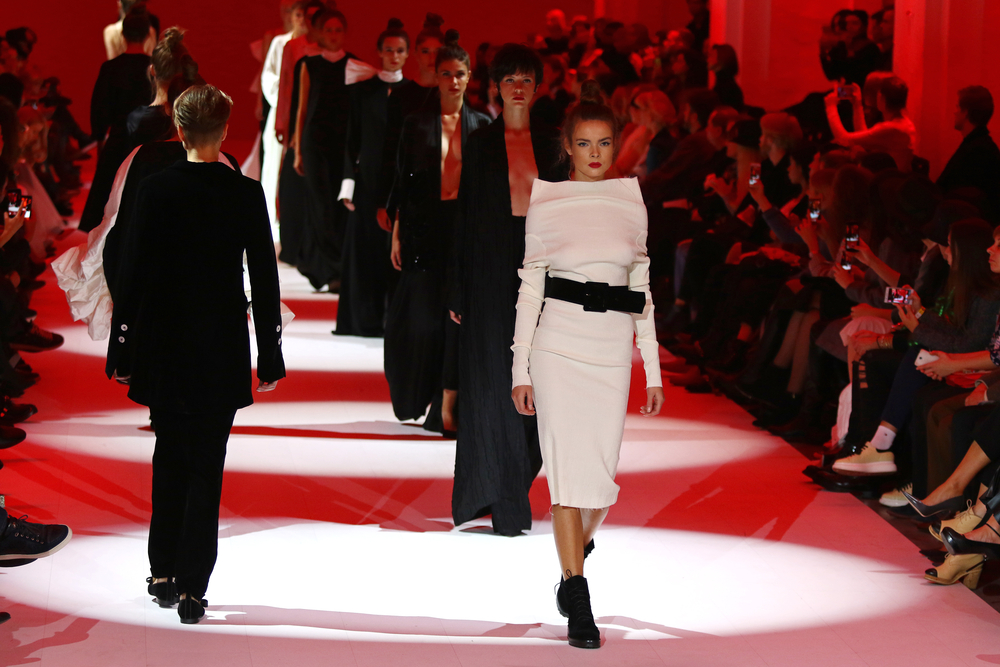 Pre-Fall shows have now become a mainstay in the fashion calendar, being just as highly anticipated as the main seasonal shows. From Chanel to Oscar de la Renta, these were some of the standout looks from the Pre Fall 2017 runway shows.
Chanel 
Held at the Ritz in Paris, the Chanel Pre-Fall 2017 show was as glamorous and extravagant as you would expect. The collection itself is quite eclectic, but this means that there are looks available to suit just about every style. From metallic figure-hugging knit dresses to dramatic black leather capes to tiered skirts creating a beautifully classic silhouette, these looks each have a timeless quality about them, and are likely to be a huge hit next season.
Oscar de la Renta 
While the fantasy-like dresses created by Oscar de la Renta are always adored, the brand's standout looks for Pre-Fall 2017 were focussed around the footwear instead. Evening flats take center stage, with everything from embellished slide-on shoes to embroidered slippers, and these were styled with such a wide range of garments, from formal ball gowns to casual sweaters, showcasing their versatility.
Coach 
Coach was another brand that produced quite an eclectic Pre-Fall 2017 collection, and this was also the first time that they put both womenswear and menswear on the runway together. The looks that really stood out were the boy/girl versions of different garments, such as biker jackets, parkas, varsity jackets and shearlings. Sequinned embroidered patches were also seen on the majority of garments, which were originally created as a collaboration with artist Gary Baseman but have now experienced quite the upgrade.
Nili Lotan 
Military influences could be seen throughout the Pre-Fall 2017 collection from Nili Lotan, with these hard and edgy looks contrasting with others that were sensuously feminine. While all of the pieces from this collection are worth mentioning, the star of the show was Lotan's signature slip dress, which had been updated in a camouflage print silk chiffon, featuring velvet straps and a raw, frayed hemline.
Victoria Beckham 
Victoria Beckham's Pre-Fall 2017 collection was exquisitely chic, with one of the key colors being a marled pink flecked with gray, and this could be seen on a wide range of garments. Beckham's bias-cut slip dress was also a standout, as this featured a reverse pinstripe with black stripes on a white background, as well as a matching silk button-down shirt to make the dress office-appropriate. Plaid was also another popular choice, and this seems to be the case in many of the Pre-Fall 2017 collections, so is likely to be quite the trend next season.
As always, the Pre-Fall 2017 shows featured many standout looks that you are likely to soon see much more of as 2017 progresses. If you have been looking to update your wardrobe in time for the next season, then these pieces would be a great place to start.