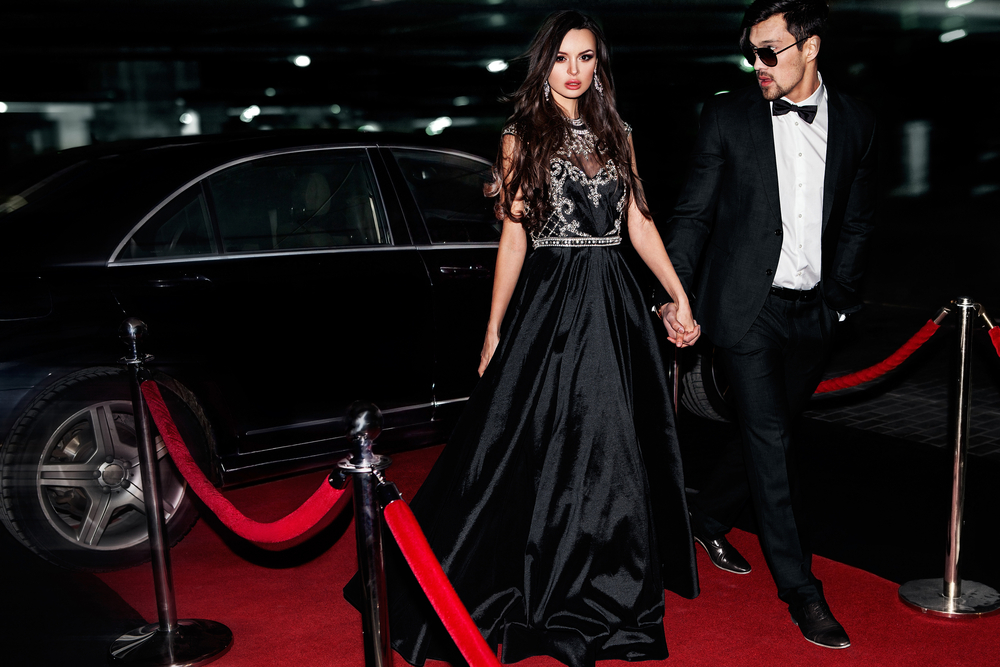 In a way, the red carpet has a similar effect to that of the runways at major fashion weeks. By serving as a platform from which the general public can view new or previously unseen items and styles of clothing, accessories and beauty, red carpet trends quickly move on to influencing everyday life.
Spotlights New Designers
Before Halle Berry wore a certain peekaboo gown on the red carpet, Elie Saab was a little-known designer, but now creates dresses for a long list of celebrity A-listers. The same can be said for Bibhu Mohapatra, a young brand whose path took a new turn after their designs were worn on the red carpet by celebrities including Gwyneth Paltrow, Elisabeth Moss and Glenn Close. For young designers who cannot afford an ad campaign in an influential magazine, getting one of your creations photographed on the red carpet is definitely the next best thing, if not just as beneficial. The payoff can be even bigger if the celebrity wins an award wearing a young designer's dress, and it won't be long before the images spread around the world and the designer is catapulted to fame.
Kickstarts Street Trends
Fashion works as a cycle, with street style influencing high fashion, and high fashion influencing the trends seen on the street. The red carpet is most certainly a major part of this cycle, as the trends seen on here quickly spread and are soon seen on men and women all over the world. An example of this is when high heels were the only footwear worn by women on the red carpet, until Alexa Chung decided to sport some flats amid the sea of stilettos. This made flats seem young and fresh again, and it was not long before they became the main footwear seen on the streets. Chung did the same thing with Peter Pan collars, and these are now available as a statement accessory and can be purchased everywhere from luxury brands to high street stores.
Fashion Do's and Don'ts
The media are always publishing fashion do's and don'ts lists, and the red carpet is often where they get most of their inspiration for these. Fashion critics, as well as the general public, spend a large amount of time reviewing red carpet images before putting together these lists. While the majority of the general public may not go out and purchase a replica of a garment that has been seen on the red carpet, these lists usually trickle down to the masses, and subconsciously influence the style choices of many.
The red carpet did not always require formal dress, and red carpet fashion was once known to be quite eccentric. Before the 1990s, celebrities chose their own red carpet outfits, and these could consist of anything from torn denim to sequinned jumpsuits. However, it is the glamour of the red carpet today that helps it to have such an influence on everyday life, from spotlighting young designers to subconsciously swaying the style choices of the masses. Nevertheless, with the increasing number of red carpet events and award shows being hosted today, who knows if this will still be the case in a few years to come.