MEET THE 24K TERMICA COLLECTION
Posted on July 15, 2014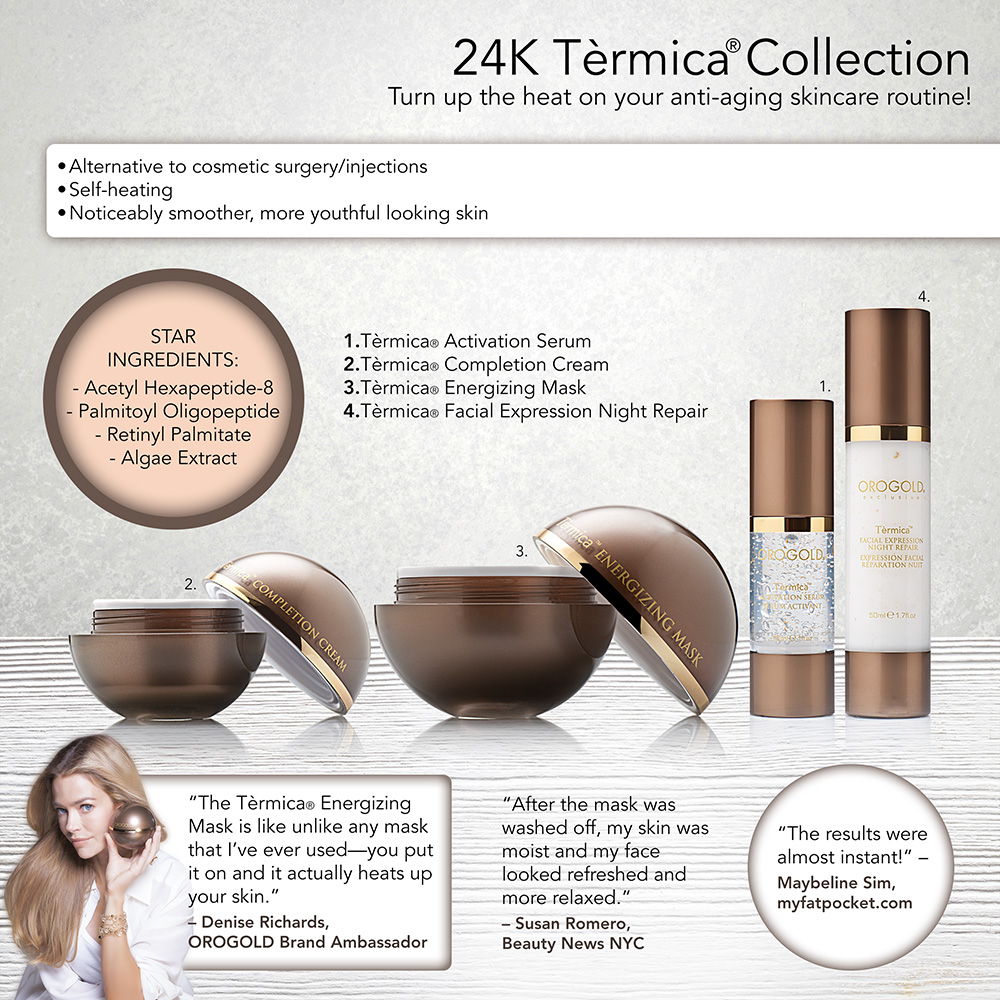 When Denise Richards comes out and states that a product was unlike any other that she has ever used, you have got to give it a second look. The Termica Collection has self heating properties which offer the perfect solution for smoother and younger looking skin. With star ingredients such as Gold, Acetyl Hexapeptide-8, Palmitoyl Oligopeptide, Retinyl Palmitate (Vitamin A) and Algae Extracts, the Termica Collection shall ensure that your skin looks radiant, younger and fresher.
The collection consists of four products, each product addressing a different skin concern. The Completion Cream has been formulated to address the appearance of deep lines. The Activation Serum contains 24K gold and it addresses anti-aging issues such as deep lines and wrinkles. The Facial Expression Night Repair nourishes the skin and helps to keep it hydrated. Finally, the Energizing Mask offers that heating effect when it is rubbed onto the skin after mixing it with water. The heat opens up your pores and allows helps to make your skin care routine better.
Once instantaneous results are factored in, the Termica Collection becomes a must do because it brings out the beautiful you!