GOLD FACIAL MASKS
Posted on
April 21, 2014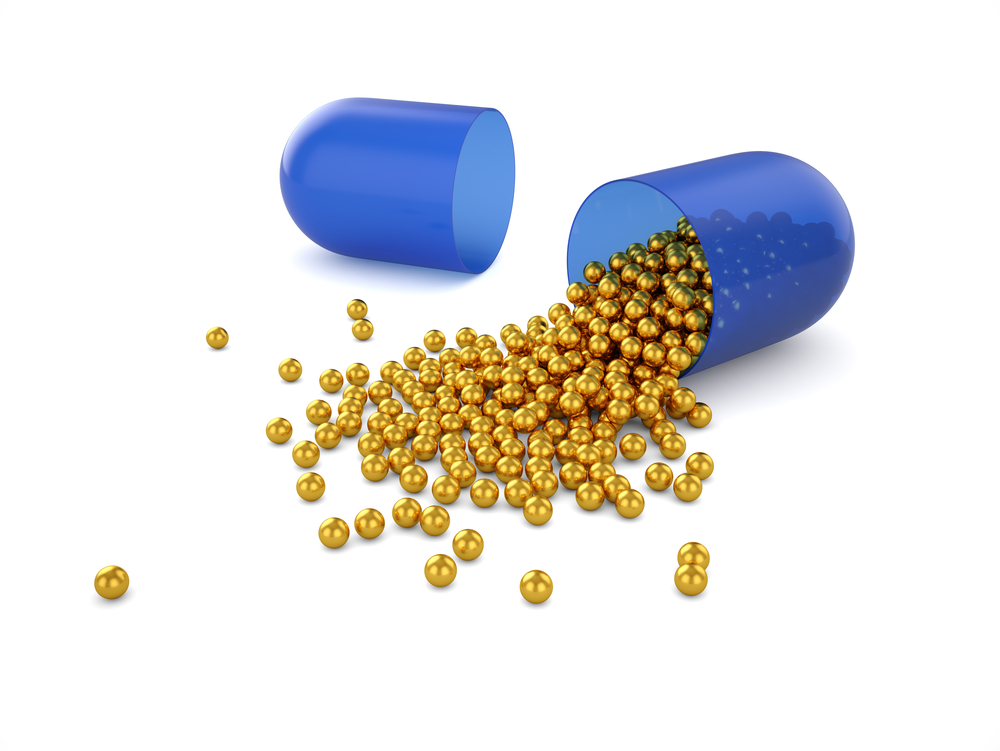 All that glitters is gold, but will gold make your skin glitter? This is a question that has had beauty experts wondering for centuries. Not knowing the answer for sure hasn't stopped women from seeking out gold's healing properties.
Cleopatra was the first person in history to be recorded as using gold in her beauty treatments, opting to sleep in a golden mask in the hopes of maintaining her youthful beauty. She has not been alone in history, gold's use in beauty and medicine ranges from the Aztecs love of gold and the use of gold in China as a form of medicine and healing. Many men and women have looked to the properties of gold for healing throughout the centuries, ranging from "gold water" in medieval Europe to the Renaissance period, where gold was used in a variety of old pharmaceuticals.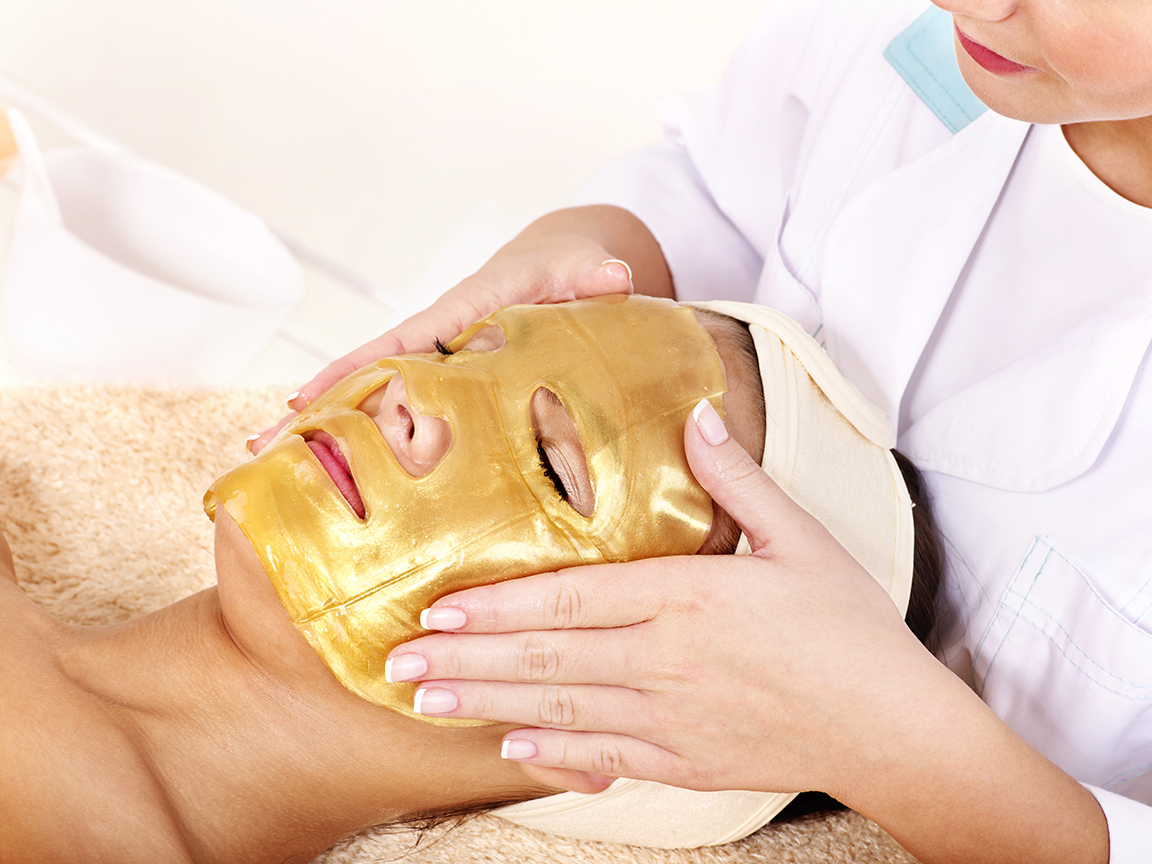 In more recent times, gold is also not uncommon in medical treatments, such as injectable gold for the inflammation of rheumatoid arthritis. It is nonreactive and relatively neutral in how the body responds to it. Biochemists have been exploring gold's multiple uses, whether it's to increase blood circulation or to help track digestive problems and research the life of cells.
Skincare companies have utilized the power of gold for quite some time. They have opted to include them in peeling formulas, skin moisturizers and cleansers. But how do they work in various skincare lines, particularly with facials?
Colloidal gold is believed to have a positive effect on the mind and body in terms of relaxation — just what everyone is looking for in their facials. It has been used to help reduce stress in consumers who may need some extra help in finding comfort. It has also been shown in some studies to increase circulation, one of the reasons why it has become so popular in the biomedical field and is so great for skincare.
In addition to all the beneficial properties already discussed, gold is a non-reactive metal. This means that the body typically will not have an allergic response to it, ranging from rash to acne. It is all-natural while remaining relatively hypoallergenic making it a great source to help skin.
It doesn't require a huge amount of money or even a huge source of gold to be beneficial. Unlike Cleopatra's gold mask treatment of days past, the gold pieces in the skin creams of today have been reduced into much smaller particles than you would normally expect. The diminished size of the gold is important in order to help skin be able to absorb all its healing properties. Some are even measure with nanometers, which are so small in size that you can barely see the gold at all.
However, gold can't work alone in in skin care products. Essential vitamins, minerals and nutrients are necessary in skin care products in order to achieve the best skincare possible. Vitamins such as A, C and E, Sodium Hyaluronate and green tea all have important places alongside gold in skin treatments. In this way you can take advantage of everything that gold has to offer skin while getting the necessary nutrients needed.
Gold facial treatments have been rising in popularity lately. Social media sites like Instagram have been invaded by pictures of celebrities getting gold facials. Supermodel Bar Rafaeli posted a photo in the midst of getting a pure gold facial treatment. Other famous ladies like Nicole Kidman and Cameron Diaz are fans of Gold Been Venom Facials.