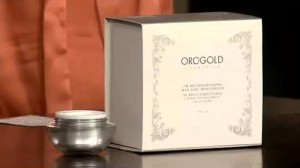 Orogold makes the news during a segment titled "Skin Care for Any Age" on The Broadcast.
Beauty expert Nicole Gray is the owner of Kiss and Makeup. During Gray's appearance on The Broadcast she recommended women in their 50's use OROGOLD's 24k Bio-Brightening Skin Tone Moisturizer to combat the signs of aging.
Find out more about the skin care products recommended by Nicole Gray during "Skin Care for Any Age" by reading OROGOLD Moisturizer Recommended for Women in their 50′s.