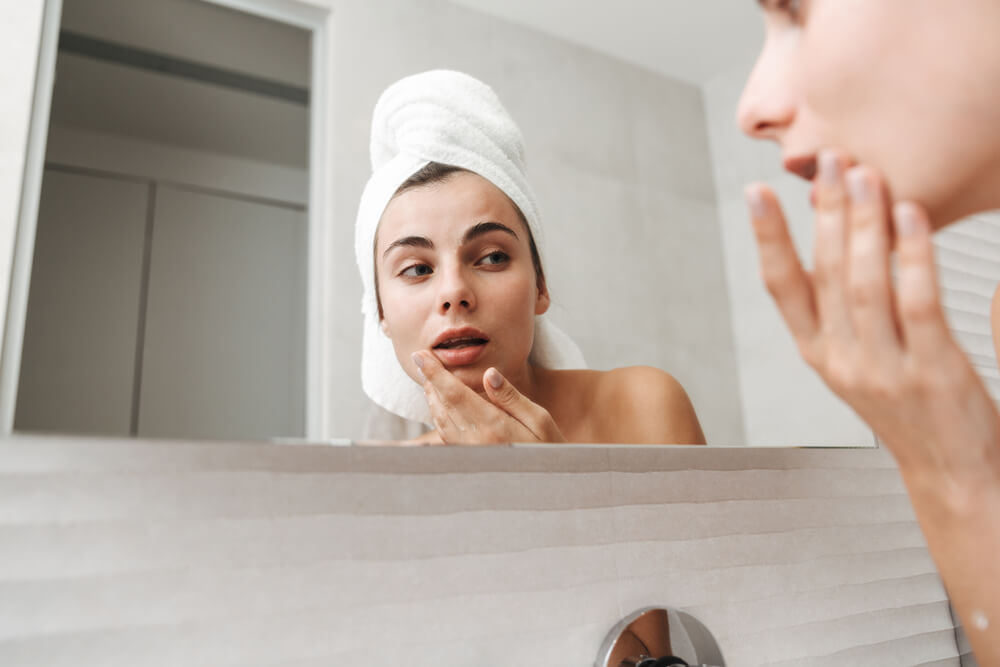 In order for your skin to stay healthy, and to look its very best, you need to keep it as safe and protected as possible.
It doesn't help that there are so many surprising ways in which your skin experiences trauma each and every day. In fact, much of the time, you probably won't even realize it until it is too late.
Here are eight everyday causes of skin trauma that you should be aware of, along with a few tips on how you can protect your skin from each one.
Over-Exfoliating
Exfoliating is a must when it comes to healthy skin, but this is something that you do still need to be a little restrictive about.
There is no denying that the skin always tends to feel so clean, fresh and re-energized after it has been exfoliated. This can often make it tempting to exfoliate more than you should.
However, over-exfoliating can lead to some serious skin damage…
The outer layer of your skin is so important. It protects your skin from environmental harm and enables it to properly retain moisture.
Over-exfoliating soon causes damage to this important outer layer, preventing this natural barrier from doing its job.
How do you know if you have been over-exfoliating?
Here are some symptoms to look out for:
Redness

Tightness

Dry patches

Skin irritation

Flakiness

A stinging or burning sensation
If you are experiencing those symptoms, stop exfoliating immediately. Once your skin heals, you can start this back up again, so long as you reduce the frequency of your exfoliation sessions.
It isn't just exfoliating too frequently that can cause this…
Exfoliating aggressively can have the same effect. If you scrub hard at your skin while exfoliating, this is something you should stop doing immediately. A quality physical exfoliant should contain just the right amount of abrasive particles to slough off those dead skin cells, without you needing to apply too much pressure.
Sun Exposure
Okay, so sun exposure may not exactly be a surprising cause of skin trauma.
After all, everybody knows that the sun's UV rays can lead to cancer!
However, there are so many other ways in which sun exposure can damage your skin…
The main one that people are concerned about is accelerated aging. UV rays can lead to fine lines, wrinkles, sagging skin and dark spots so much faster than you would have otherwise experienced them. In fact, experts believe that up to 90% of skin aging is caused by exposure to the sun.
Not only that, but spending time in the sun without any sunglasses on will soon have you squinting. This repeated facial expression will quickly lead to crow's feet and frown lines on your face.
This is why sun protection is a must at all times, even on cloudy days. The sun's rays can penetrate through thick cloud, as well as glass, meaning that you are never really safe.
In addition to wearing a broad-spectrum SPF 30 sunscreen each day, you should also take a few extra measures to protect your skin from the sun. Invest in a pair of UV-blocking sunglasses, along with a wide-brimmed sun hat.
Staying in the shade during the hottest hours of the day (usually between 11am and 3pm, although this does depend on where you live) can also make a big difference.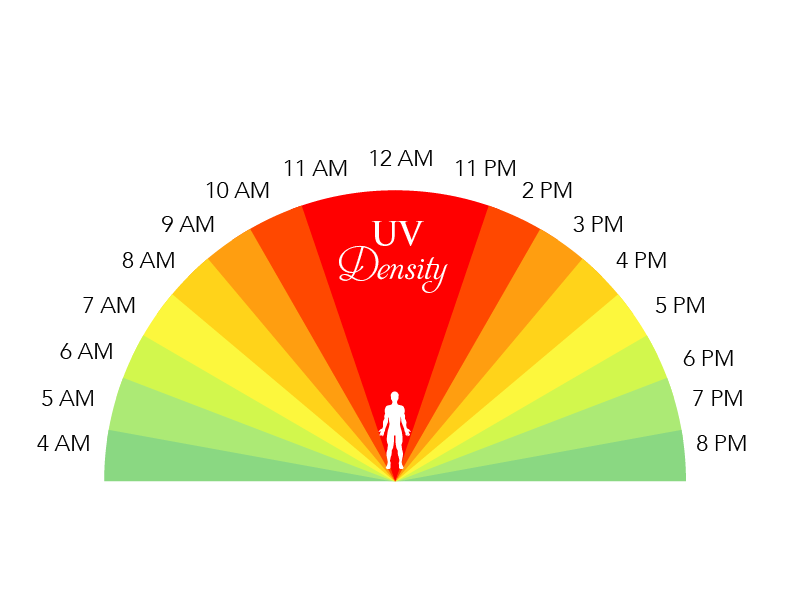 You can also multitask your skincare by choosing a moisturizer with SPF protection. The 24K Bio-Brightening Skin Tone Moisturizer SPF 30 is a good example, which helps to protect skin from moisture loss as well as harmful UV rays.
Pollution
Even if you live in an extremely rural area, you are still going to be faced with some pollution. For those who live in populated places, pollution can really play havoc on your skin.
What does pollution actually do to the skin?
Air pollution consists of a huge variety of toxic particles and free radicals. These are literally tiny, sometimes being up to 20 times smaller than the size of your pore openings, meaning that they can very easily make their way into your skin.
What do they do once they're in your skin?
They cause inflammation, dehydration, and serious damage to your skin cells. This results in a loss of smoothness, firmness and elasticity, with the pollution damaging the collagen and elastin that are holding your skin up.
You probably want to know how you can protect your skin from pollution…
There are a few steps that you should take:
Cleansing every evening – this will ensure that any pollution particles that have settled on your skin over the course of the day are cleared away, before they have the chance to delve deep into your pores
Make use of antioxidants – of course, you can't completely prevent pollution particles from entering your skin, so what do you do about the ones that manage to get in? You use antioxidants. This is the best way to neutralize the harmful free radicals that exist in pollution
A solid barrier – prevention is always better than cure, so preventing pollutants from entering your skin will always be a good move. You can do this by using a thick cream that forms a strong barrier over the surface of your skin, preventing any other particles from being absorbed by your skin
Harsh Ingredients in Cosmetic Products
Quite a few cosmetic products are formulated with overly-harsh ingredients that can cause quite a bit of skin trauma over time.
What makes these tricky to identify is that everybody's skin reacts in its own way to various ingredients. This means that you really need to keep your skin type in mind when shopping for cosmetic products.
While this may be the case, there are certain ingredients out there that everybody should avoid as much as possible. These include:
Parabens – this preservative interferes with the hormones in your body, not only causing skin trauma but also leading to cancer
Fragrances – this is a blanket term that can refer to hundreds of different chemicals, meaning that you never quite know what is in a product's fragrance. Go for fragrance-free alternatives instead
Sodium Lauryl Sulfate and Sodium Laureth Sulfate – these are foaming agents that are known to cause skin irritations
Oxybenzone – a common ingredient in chemical sunscreens, oxybenzone has been linked to skin allergies
BHA – commonly found in exfoliants and perfumes, BHA can depigment the skin while also leading to liver damage and certain types of cancer
Wondering why these harmful ingredients are allowed to be used in cosmetic products?
It all comes down to a lack of regulations. In Europe, there are more than 1300 chemicals that have been banned from use in cosmetics, whereas in the USA, there are less than 20.
Hot Showers
There is nothing quite as relaxing as a steamy hot shower, especially at the end of a long day.
However, while a hot shower may help to relax your mind, as well as your muscles, it is definitely not having the same effect on your skin…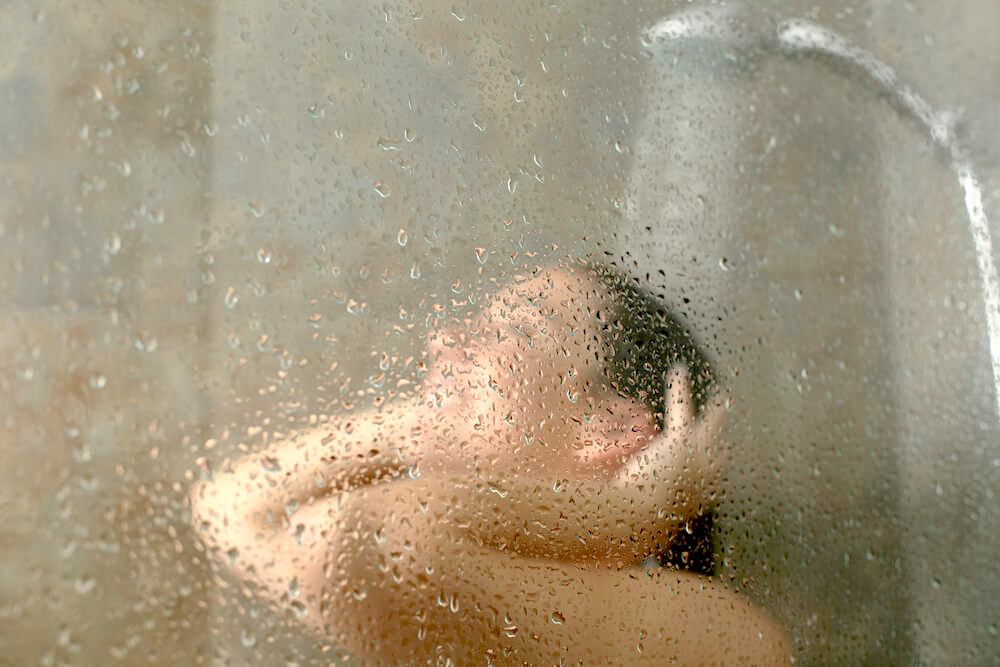 When hot water comes into contact with the outer layer of your skin, it strips away a lot of your skin's natural oils. It can also cause damage to the skin cells here, interfering with the way in which they work. This can lead to dryness and skin irritations.
If you suffer from eczema or acne…
Then you have probably already noticed how a hot shower can exacerbate your symptoms.
Don't worry, you don't have to start having cold showers (although having a cold shower once in a while does bring your skin several different benefits).
Instead, go for the middle ground, meaning a lukewarm water temperature.
Sleep Deprivation
How much sleep do you get each night?
If your answer is less than seven hours, then this could be causing your skin some major trauma.
How?
Because while you are sleeping, your skin is working hard to heal and restore itself. If you don't get enough sleep, your skin will not be able to do this properly, meaning that it will end up suffering in the long run.
Over time, with a lack of sleep, you may notice:
Dryness

Dullness

Accelerated skin aging

Dark circles and puffiness around the eyes
Ideally, you should be getting between seven to nine hours of sleep each night. The exact amount varies between individuals, but you should always be waking up feeling refreshed and energized, rather than tired and groggy.
Stress
Stress is something that so many people experience on a daily basis, without realizing just how much damage this stress is causing to their skin.
What does stress do to the skin?
Well, when you are feeling stressed, your body releases a hormone called cortisol, which is often referred to as the stress hormone. In small amounts, there's nothing wrong with this. Cortisol helps the body to deal with a stressful situation in the best way possible.
However, the modern day lifestyle can often lead to chronic stress, meaning that you constantly have a stream of cortisol shooting through your body.
This can lead to:
Acne – cortisol increases the amount of sebum that your skin produces, resulting in clogged pores and breakouts
Skin condition flare-ups – cortisol interferes with the immune system, meaning that skin conditions such as eczema, psoriasis and rosacea will all tend to flare up during times of stress
Dark circles and puffiness around the eyes – stress can easily cause sleep deprivation, which leads to dark shadows and puffiness around the eyes
Inflammation – cortisol causes inflammation in the body, which will accelerate the skin aging process
Of course, keeping stress levels down is usually much easier said than done…
Fortunately, there are now numerous proven stress-busting techniques out there that you can try, such as:
Meditation

Deep breathing exercises

Yoga

Aromatherapy

Listening to music

Exercising

A massage

Finding a hobby
Keep in mind that different methods work for different people. You may need to try a few of those above methods out before you find one that works well for you in times of stress.
Sugar Consumption
How much refined sugar do you consume on a daily basis?
Chances are, it's quite a lot.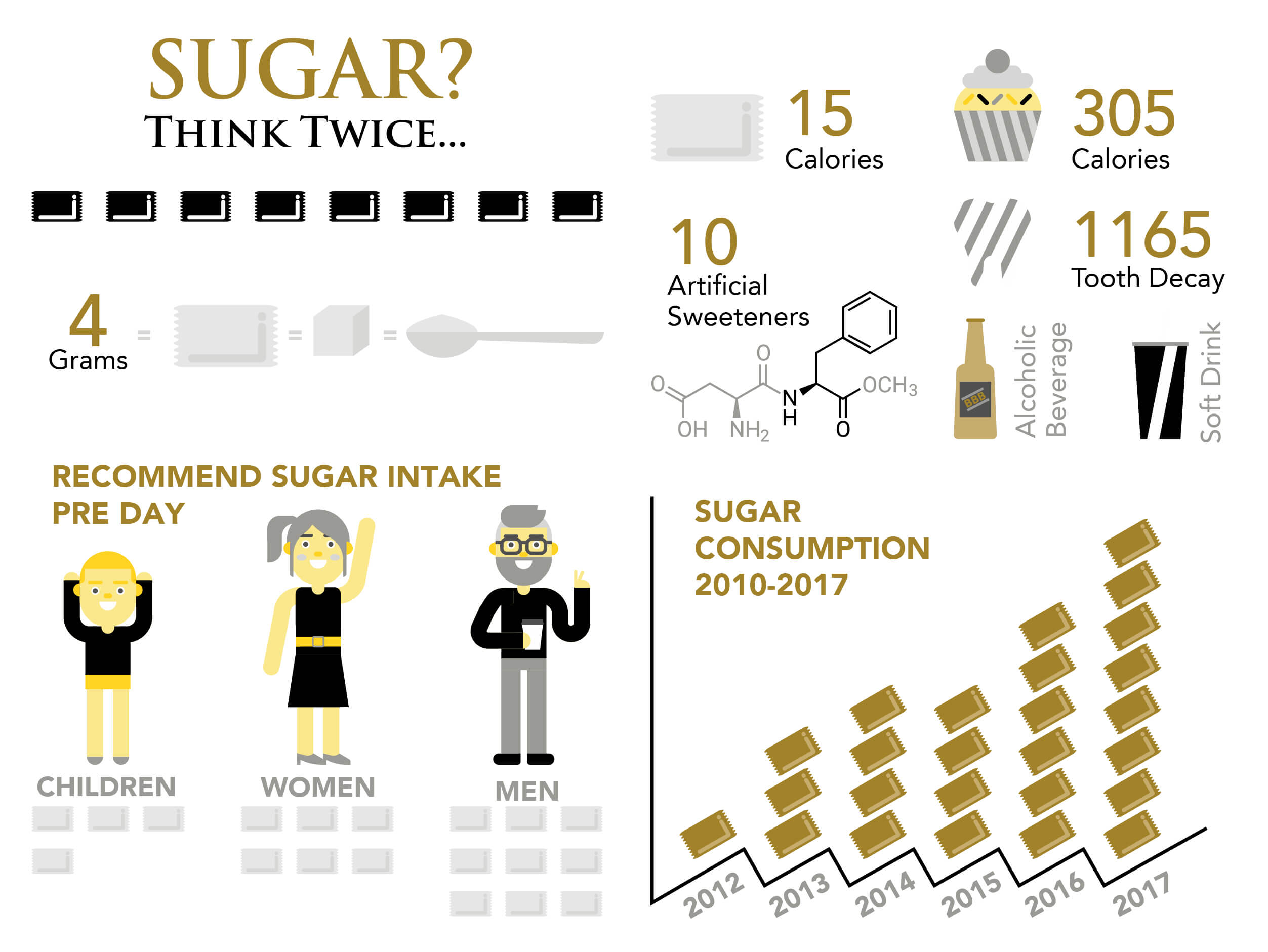 Sugar consumption has increased so much in recent years, with some people consuming over 500 calories of sugar each day. This is likely linked to the increase in sugar-filled foods and beverages out there, with many of these being convenient options for people.
Wondering how sugar leads to skin trauma?
One of the biggest ways is due to a process called glycation. This is when the sugar molecules attach themselves to the collagen and elastin in your skin, breaking them down. Since collagen and elastin are the main structural proteins that give your skin its tightness and smoothness, a sugar-filled diet can quickly lead to fine lines, wrinkles and sagging skin.
If that wasn't enough, sugar also leads to inflammation within the body. Not only can this trigger several new skin issues to arise, but it can also exacerbate any existing skin conditions you may be dealing with, such as eczema, acne, rosacea and psoriasis.
Speaking of acne…
Sugar consumption inhibits the white blood cells in your body, leaving your body more susceptible to infections. This means that any acne-causing bacteria lingering about on your skin will have a much more devastating effect.
The best way to avoid all of this is by staying away from processed sugars, along with simple carbohydrates. Sugars from fruits and whole grains are okay, so long as you are not consuming them in excess.
You want your skin to always be looking and feeling its very best, meaning that you need to prevent all of these everyday factors from causing your skin trauma. It may take quite a while to implement the eight changes mentioned above, but your efforts will be more than worthwhile once you notice how much your skin will soon begin to thrive.