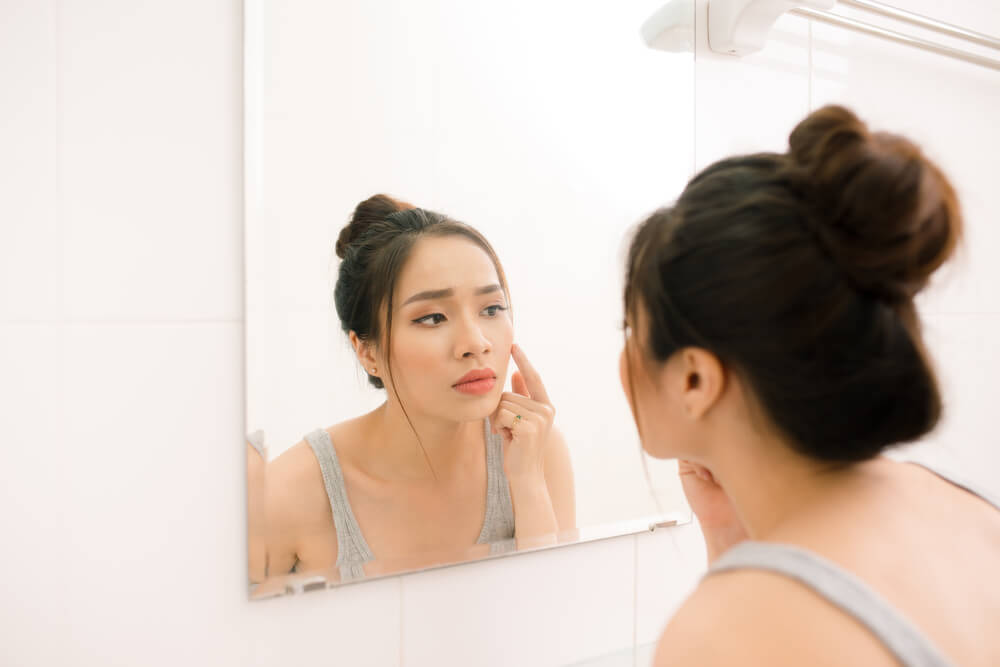 If you've dealt with acne all your life, chances are you've heard at least one recommendation to get a salicylic acid cleanse, whether it's from your dermatologist or your favorite skincare guru on YouTube.
Salicylic acid is a powerhouse skincare ingredient popular for its ability to fight acne effectively. It's an ingredient you'll always come across if you have breakouts so frustrating that you have to seek advice on how to treat it online or in a clinic.
But salicylic acid isn't the end-all-be-all of acne-combating ingredients. In fact, many people don't find it as effective as its fans and loyalists claim.
Luckily, there are tons of alternatives in the skincare realm that you can explore if you want to fight acne but haven't had that much luck with salicylic acid. Take a look at these OROGOLD-recommended options; some are protective vitamins, many are hardcore pimple-eliminators, while others are gentle exfoliators that brighten the skin. 
Tea Tree Oil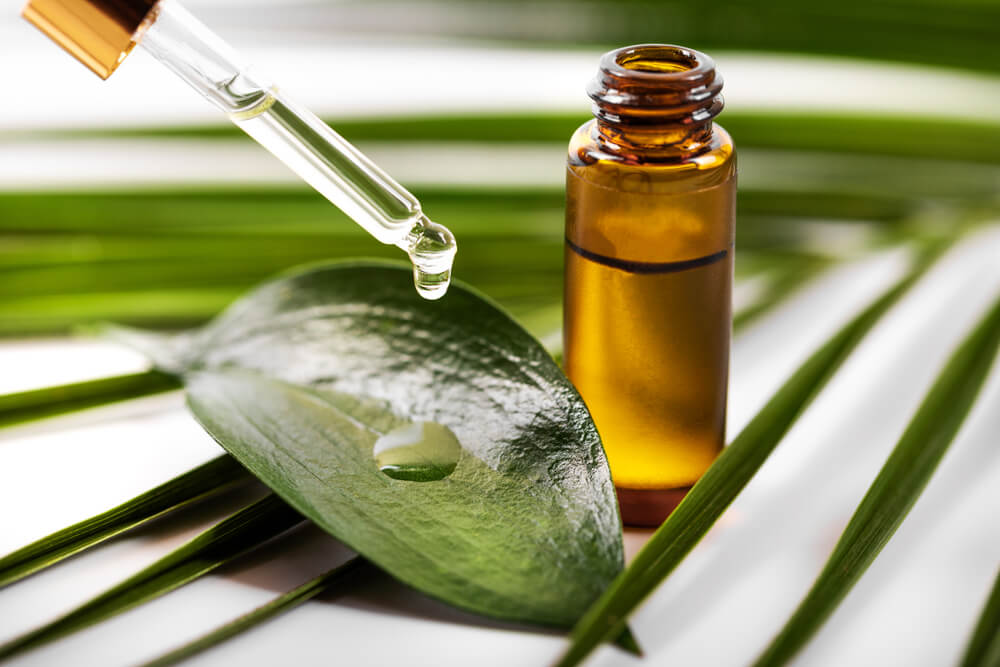 First up, we have the organic option — tea tree oil. This essential oil is famous for its aromatherapy benefits, but it's also known for its antibacterial and anti-inflammatory properties, making it perfect for purifying pimples and keeping excess acne-causing germs at bay.
Tea tree oil is quite accessible and affordable, but if you want to switch it up and try out a more luxurious skincare experience with this renowned and potent oil, check out Orogold's 24K Wild Caviar. This lush and lavish 15-minute mask contains real gold, wild caviar, and of course, tea tree oil to nourish your skin. All you have to do is break the caviar in a small bowl and use a face brush to apply it all over your face.
The mask will soothe inflammation on your skin and replenish its moisture levels to bring back clarity and glow to your complexion.
Niacinamide
Also known as vitamin B3, niacinamide is a skincare ingredient that has grown into cult-fave status these past few years for its old-controlling abilities and anti-inflammatory properties. It's an excellent way to combat moderate acne.
Niacinamide is water-soluble, which means it helps draw moisture into the skin to keep it hydrated. After all, vitamin B is known to reduce dehydration in the skin. That said, it becomes a great alternative for those with dry skin who find a salicylic acid cleanse or serum too harsh.
It's well-loved by skincare junkies because it's gentle on the skin. It's suitable for all skin types because it doesn't cause many issues, unlike its harsher counterparts like active acids and retinoids.
If you want to try niacinamide in all its moisturizing and sebum-controlling glory, try out the innovative 24K Rose Gold Multi-Vital Liquid Powder by Orogold. It's a powder-to-liquid serum that contains resveratrol, niacinamide, hyaluronic acid, and rosehip oil to nourish the skin deeply.
Vitamin C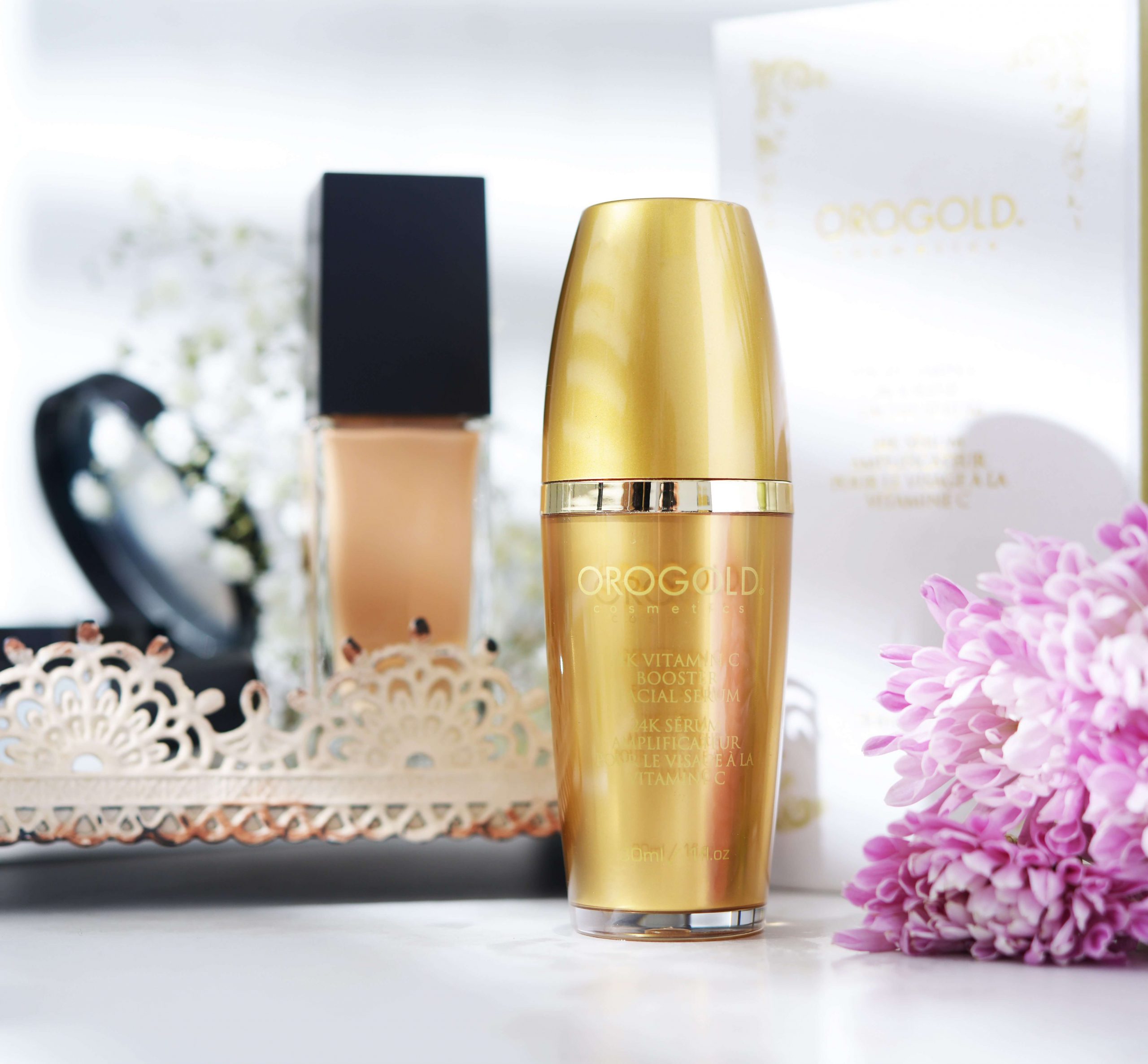 Vitamin C is terrific for both acne and the scarring it may leave in its wake. This antioxidant promotes faster pimple healing and repair because it boosts collagen production, allowing your pimples to calm down and alleviate. Its anti-inflammatory benefits also help soothe the redness that comes with acne.
Meanwhile, it works hard to eliminate dark spots and post-acne hyperpigmentation as well. It promotes skin cell renewal and evens out your skin tone, leaving it brighter and clearer. It's a must when you're recovering from breakouts that leave blemishes on your skin.
You can get vitamin C in oranges, berries, broccoli, and many other fruits and veggies. If you want to incorporate it into your beauty regimen, you can use a brightening mask, like Orogold's 24K Bio-Brightening Dark Spot Solution. This mask contains vitamin C, paired with other lightening ingredients like kojic acid and vitamin A. This wipes away blemishes, especially stubborn acne scars, so it's great during and after your worst acne breakouts.
If you would prefer a serum, then give the OROGOLD 24K Vitamin C Booster Facial Serum a try!
Retinol
This vitamin A derivative is a holy grail in the skincare world because of its countless benefits to the skin. It exfoliates your complexion lightly to get rid of dead skin cells, revealing younger, healthier skin underneath.
Much like a salicylic acid cleanse, retinol does an amazing job at treating acne and reducing the size of your red, angry pimples, thanks to its ability to stimulate collagen production and boost wound healing. It fights inflammation and infections too, which is vital in your pimples' healing process.
You'll find retinol in the OROGOLD 24K Night Nourishment + Retinol – the perfect way to add this superstar into your PM skincare routine.
Glycolic Acid
This acid is an alpha hydroxy acid—an active ingredient that exfoliates the skin to shed dead cells that trap sebum in your pores and cause pimples. It's usually recommended for mature skin that needs help with cell turnover, but it works wonders for anyone with acne too.
Glycolic acid exfoliates like a salicylic acid cleanse. But it's more hydrating than BHAs, so it's perfect for dry skin that doesn't find salicylic to be too effective in removing dead skin, unclogging pores, and treating acne.
The first time you use glycolic acid, you might feel a tingling sensation on your skin. Make sure to space out the days between your application to help your skin get used to it. Every two or three days should be a good start, and then you can work your way up.
Benzoyl Peroxide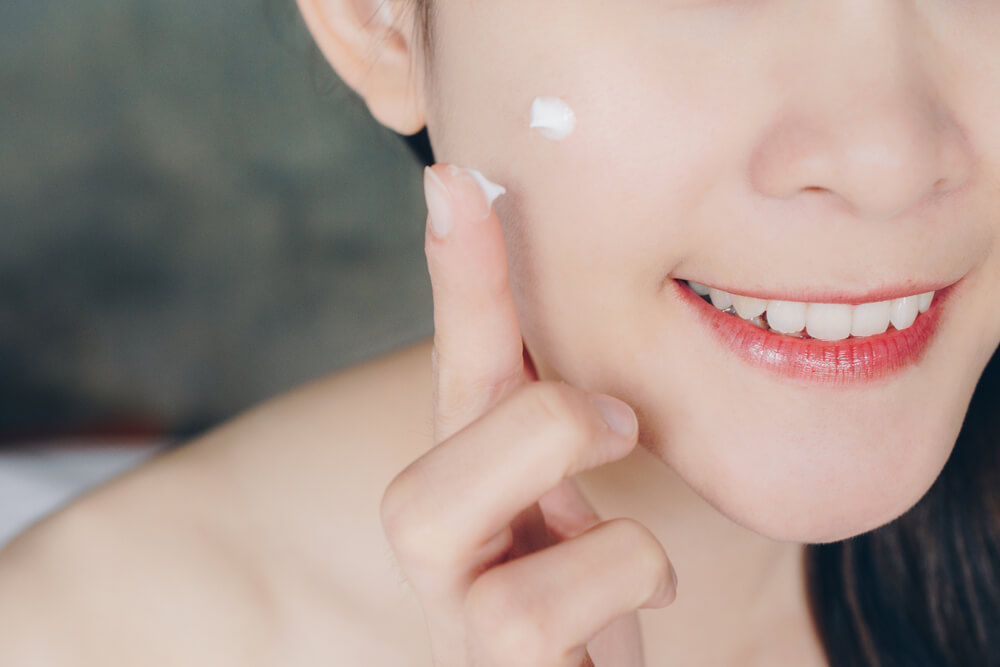 This ingredient is possibly the closest thing to salicylic acid on this list. That said, benzoyl peroxide is a bit stronger than a salicylic acid cleanse, so it's not for the faint of heart.
It works the same way in that it goes deep into the pore to dissolve excess sebum and buffs away dead cells on the surface of your skin. It even has antibacterial properties that kill acne-causing germs to keep your pesky breakouts at bay, just like salicylic acid can.
But while salicylic acid is more effective on blackheads and whiteheads, benzoyl peroxide works amazingly on pustules, a.k.a. those red, angry bumps that come to a head with pus.
Calamine Lotion
Don't let calamine lotion's outwardly pink color and light consistency fool you—it can do amazing things for purifying your skin and calming your inflamed breakouts.
Calamine has been used since ancient times to provide immediate relief for skin conditions like itchiness from hives, rashes, and other flare-ups. Today, calamine lotion is popularly used as a spot treatment to dry out pimples faster, especially if they were caused by excessively oily skin.
But take note—while calamine lotion helps relieve your skin of redness and angry inflammation, it might not target the root cause of your acne, like oiliness and hormonal imbalances. Therefore, it's more of a "cure" for the occasional breakout than a preventative measure.
Zinc
This mineral is a must not only in your skincare routine, but in your diet as well. Its anti-inflammatory properties build up your immune system's integrity to fight acne-causing bacteria and other harmful germs, leading to less redness, irritation, and pain for moderate and severe acne.
Because it's a soothing ingredient, you'll find zinc in many skincare products that aim to relieve itchy and distracting skin conditions like melasma, eczema, and dermatitis.
You can either look for reputable skincare products infused with zinc to calm your breakouts, or ingest in food rich in zinc, like dairy, beans, and cereals.
Sulfur
Just like a salicylic acid cleanse might, sulfur works to unclog congested pores and exfoliate dead skin. This results in less stubborn blackheads, whiteheads, and closed comedones on the skin. It also calms inflammation, reducing your pimples' size significantly.
Sulfur, a topical antibiotic, is helpful when it comes to purifying the skin to eliminate bacteria and germs. It's also beneficial for absorbing excess sebum on your skin.
But unlike other skincare ingredients that can irritate or leave a burning sensation on your complexion, this one is more gentle and mild on the skin.
Marine Algae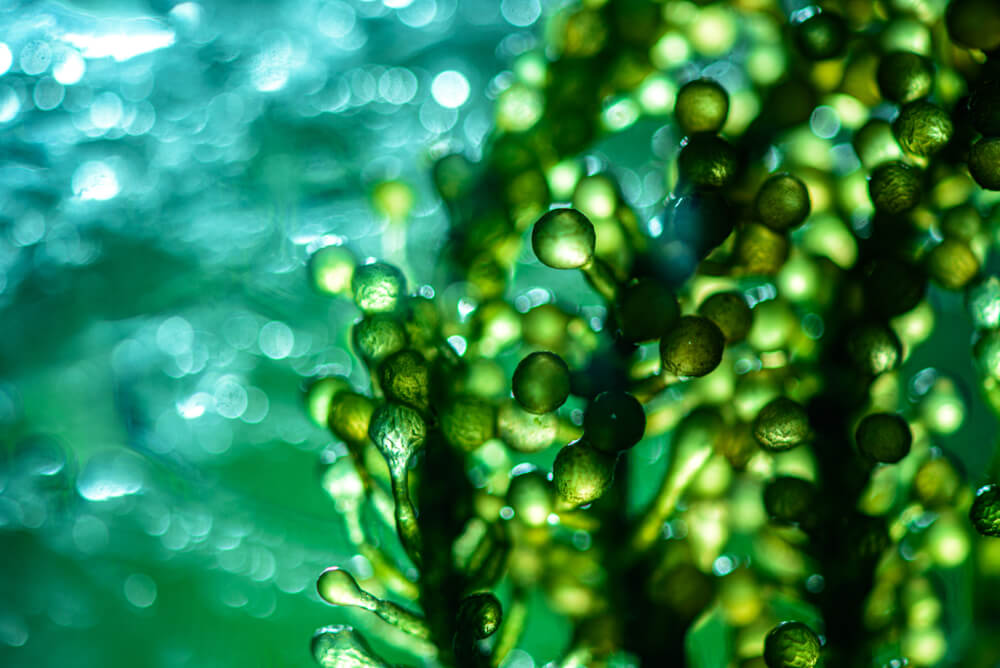 Lastly, we have marine algae — a more exotic ingredient. While it's not always easy to find in skincare products, it's similar to salicylic acid in that it dries out pimples while reducing inflammation.
Marine algae is rich in fatty acids that destroy acne-causing germs and bacteria on the skin, keeping breakouts at bay. They also nourish the skin and improve its overall health.
Algae is also a gentle exfoliating ingredient, helping to slough off dead skin that can end up clogging your pores and causing more pimples. It's not as harsh as some of the other chemical exfoliants on this list, but its subtle exfoliation is a great way to prevent closed comedones and flare-ups.
You'll find Marine Algae extracts in the OROGOLD 24K Termica Collection.
Why People Rave About Salicylic Acid
Ok, let's quickly talk about why salicylic acid has cemented such a regarded name in the skincare world.  Salicylic acid is a type of beta-hydroxy acid, or BHA. It's oil-soluble, which means it can penetrate deep in the pore to dissolve sebum and trapped bacteria that keep your acne angry and inflamed.
It helps dry out pimples too, making it a favorite among those with oily, acne-prone skin. It also thoroughly exfoliates the skin to shed off the top layer of dead cells that can make your complexion look dull. Thus, it's fabulous for maintaining a healthy glow too.
It's easily accessible and customizable in how you want to use it in your routine. If you have more sensitive skin that can't take topical acids, you can opt for a salicylic acid cleanse with your facial wash. If you have more resilient skin, a salicylic acid serum or overnight spot treatment can be great.
But Salicylic Acid Isn't for Everyone…
Salicylic acid is generally safe to use, but it's not for everyone. Those with sensitive skin may find that a salicylic acid cleanse will irritate and dry out their skin, especially if they use it too often.
Because salicylic acid purifies and cleanses your pores, it can also strip the skin of much-needed oil and moisture. This makes your skin more dehydrated, which is almost always a one-way ticket to irritation and adverse skin reactions.
Continued use of salicylic acid, even if your skin has been irritated by it already, can result in a burning, tingling sensation on the skin that quickly becomes painful. Worst case scenario is you'll see your skin peeling and breaking out into hives.
Having a Plan B is Never a Bad Idea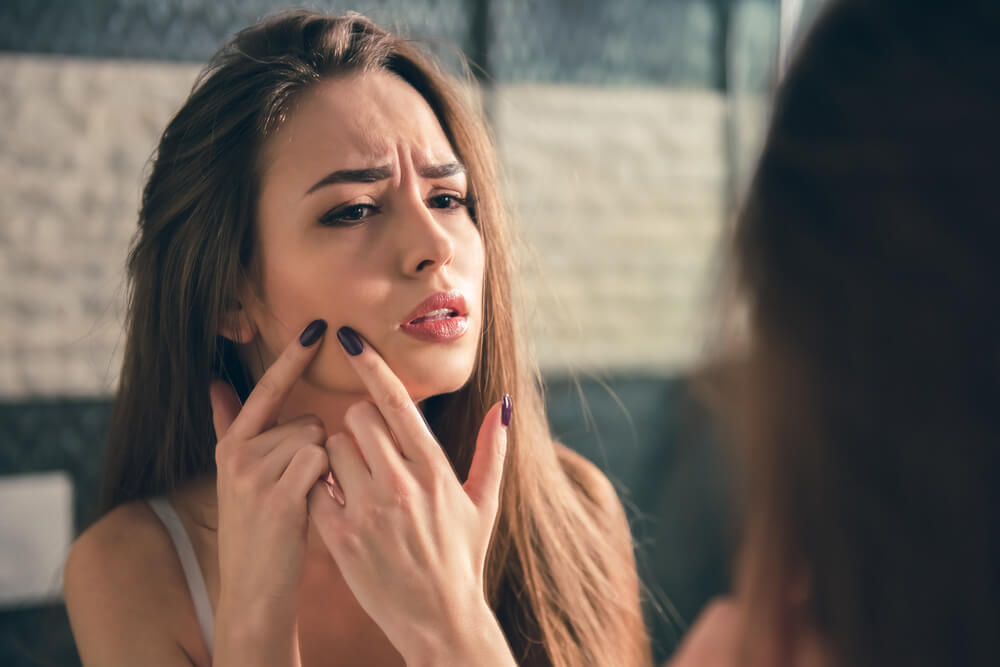 Yes, salicylic acid sounds like a dream come true if you have oily and acne-prone skin, but it's never a surefire miracle ingredient. For a few, it's not the best method to handle acne.
It may seem like a powerhouse ingredient since people rave about it a lot. But if you know yourself to have uber-sensitive skin, it's never a bad idea to broaden your horizon and seek out options that your skin may respond to better.
Managing Your Expectations
Acne makes you very impatient — I mean, who wouldn't want to see results straight away? But it's important to remember that Rome wasn't built in a day, and it might take a while for your breakouts to subside when you're introducing a new acne-fighting ingredient to your skin.
When you pick your alternative to the common salicylic acid cleanse, make sure you know what it actually does. You can't use calamine lotion and expect it to work as a chemical exfoliant, or use tea tree oil in an effort to brighten up dark spots.
A thorough understanding of these ingredients is key—if you know what they do, you have the power to eliminate those stubborn breakouts.
Conclusion
Salicylic acid isn't for everyone. It might be too harsh on sensitive skin, and for an unlucky few, it simply doesn't seem to have the same life-changing effect on acne as it does for others.
Use this OROGOLD list of alternatives as a guide to what other ingredients you can use to combat acne next time you get an urge to do a salicylic acid cleanse. Some of them can be better for your skin, depending on its current condition.
The right combo of effective acne-fighting ingredients is all you need to eliminate pimples at the root and flaunt clear, bright, and radiant skin once more, so it's essential to find them. Who knows? Maybe your skin's holy grail ingredients are sitting right in this list.