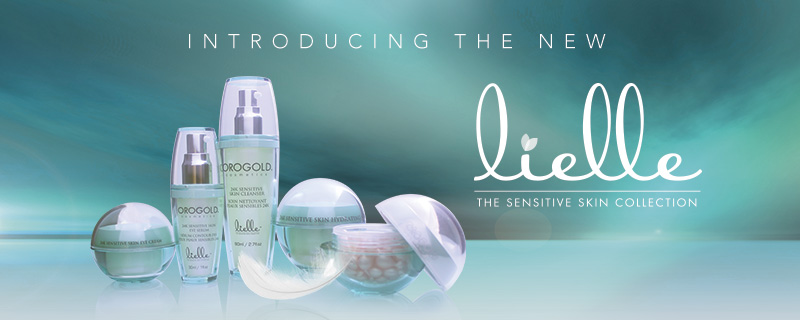 OROGOLD's brand new Lielle collection is one that we are extremely proud and excited to introduce. Designed specifically for sensitive skin, each and every ingredient that is used in the collection has gone through vigorous testing, both dermatological and hypoallergenic. We always advise those with sensitive skin to avoid products that contain a fragrance, as these often contain skin irritants, and this is why our Lielle collection is fragrance-free, and contains some of the finest and most soothing of natural ingredients, including the following:
Cucumber Extract
Cucumber extract, which contains amino acids, proteins, lipids and vitamin C, serves as an antioxidant that soothes the skin, calming irritation and relieving puffiness. It also contains certain minerals, such as magnesium, potassium and silca, which help to reduce wrinkles and fine lines. In addition to all of this, cucumber extract also has anti-inflammatory properties and regulates moisture levels, making it quite a powerful ingredient!
Aloe Vera
Named the 'Plant of Immortality' by the ancient Egyptians, aloe vera has since then been used to heal wounds and soothe the skin. Aloe vera has also been proven to be effective in relieving certain skin conditions, such as flaky and dry skin.
Sage Leaf Oil
Sage leaf oil is an extremely powerful antioxidant, and drastically slows down the signs of aging. Like cucumber extract, it also has anti-inflammatory properties, which soothe and calm the skin.
The OROGOLD Lielle 24K Sensitive Skin Collection contains all of the products that you would need for an effective skin care routine.