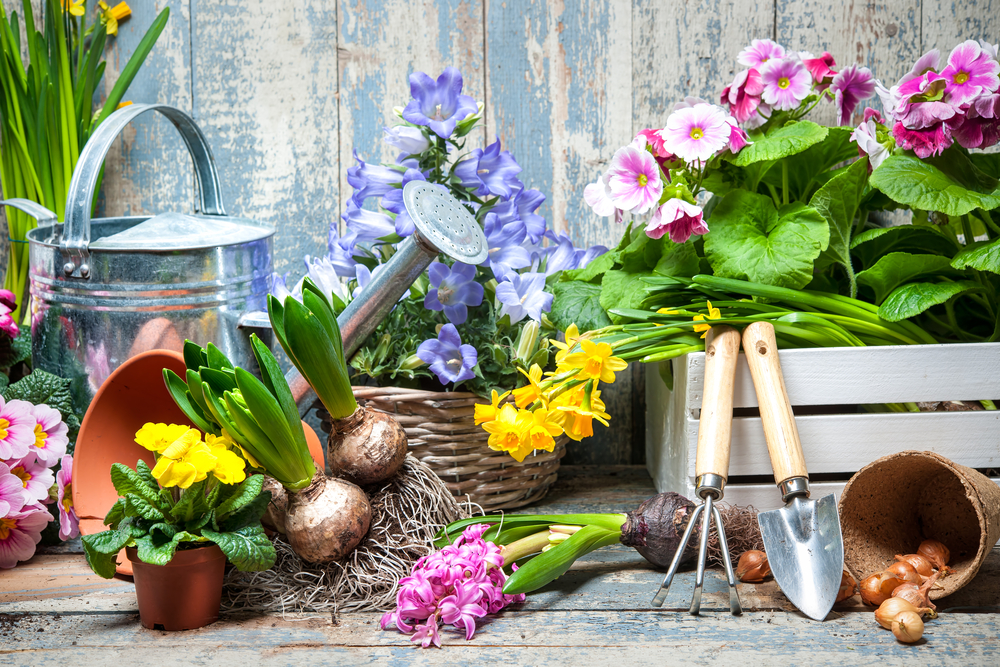 The first day of spring usually falls around the 20th or the 21st of March each year, because, with the earth's axis now tilted towards the sun, this is when the days become start to become longer and the warmer weather arrives. Whether or not it actually feels like spring yet in your hometown, here are some things that you can do to celebrate the first day of spring.
Make a Start on Your Spring Cleaning
The first day of spring is a great time to make a start on your spring cleaning, ensuring that it is all done by the time the weather is too nice to stay indoors. Whether you need to reorganize your cupboards or sort through your garage, make some time on the day to begin this annual task. This may not seem like the most exciting activity to dedicate this day to, but think of it as embracing new beginnings, using the spring equinox to purge all the clutter that has built up around you over the past year.
Fill Your Home With Flowers
Spring signals the blooming of all of your favorite flowers, and a great way to celebrate the first day of the season is to bring spring into your home. Whether you opt for elaborate bouquets around your house or small bunches of humble daffodils lining your windowsills, this will remind you to appreciate spring even when you are indoors.
Plan an Outdoor Family Activity
The first day of spring is a great excuse to bring the whole family together, and a fun way to do this is by planning a spring-related family activity. Take into consideration the different personalities within your family when planning the activity – if your family are foodies, you could plan a gourmet spring picnic, or if they are quite outdoorsy, organize a spring hike.
Start a Garden
Whether you are a seasoned gardener or have always been curious about growing your own flowers or food, spring is the ideal time to get started on this. Depending on where you live, it may still be too cold outside to put any plants out, but you can most certainly start some seedlings off indoors, ready to plant out when the weather starts to heat up even more.
Plan a Trip
Planning a vacation in advance will help to ensure that you are really excited about it, counting down the days as your departure date draws nearer. The first day of spring is the ideal time to begin planning an exciting vacation for this year, whether it be for a short trip for later in the spring, a long and leisurely summer vacation, or an adventurous autumn getaway.
While it may not yet feel like spring in many places around the world, it is definitely significant to mark the first day of the season with a special activity. Whether you celebrate spring with a family outing, or simply begin the task of spring cleaning, remember that spring is all about new beginnings, so be sure to embrace yours.