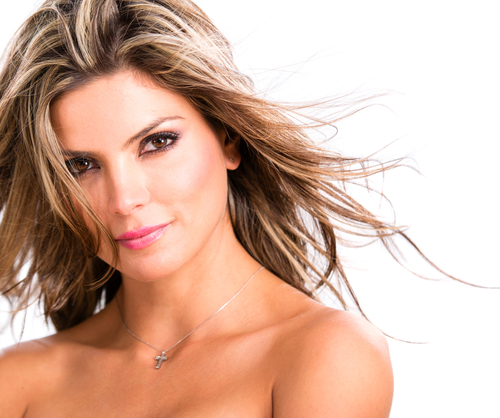 Some people are lucky in that they develop natural highlights in their hair during the summer months. The sun bleaches just enough to provide a deep, lustrous look. But if you are not one of these people, then there are several things that you can do to develop natural highlights in your hair for the warm summer months. Having great looking hair is the perfect way to show off your face to best advantage, so frame your face with natural summer highlights and Oro Gold.
After taking the time to cleanse your face so that your skin is clear and beautiful, the last thing that you want is boring, lackluster hair. Your hair frames and sets of your face according to Oro Gold reviews. Having great hair can affect how your skin tone looks as well as have an impact on your face shape. Oro Gold Cosmetics such as 24K Bio-Brightening Complex Peeling will keep your skin glowing, and having great hair will help to make your complexion look even better. Get great looking hair for the summer months with some home remedies for highlights.
One of the easiest ways to add some highlights to your hair is to use lemon juice. Lemon juice has the effect of bleaching your hair, but it is mild. Your highlights will appear to be natural instead of out of a box of hair dye. Squeeze some fresh lemons into a bowl, and be careful to strain out the seeds. Mix the fresh lemon juice with water to dilute it. Use the same amount of water as juice that you have. Pour the mixture into a spray bottle and spritz onto your hair. The lemon juice will lighten your hair and give you highlights.
Another way to easily add some natural highlights to your hair is to use chamomile. First, brew a pot of chamomile tea. Rinse your hair with the tea by standing over a sink and pouring the tea over your head. Pour the tea over all of your hair to lighten everything, or pick out the strands or sections that you would like to target. Sit in the sun and allow the rays to interact with the tea. Stay in the sunlight for about thirty minutes, or until the tea starts to dry. As the tea dries, it will lighten your hair.
You can also use honey and olive oil to lighten your hair and add natural highlights. Whisk one fourth cup honey and one fourth cup olive oil together in a bowl. Apply the mixture to the parts of your hair that you would like to lighten. Allow the mixture to remain in your hair for thirty minutes to an hour. The longer you allow it to sit, the lighter your hair will get. After enough time has passed, shampoo and condition your hair. When it dries, you will see that your hair is lighter.
Using products that many people have lying around the kitchen, you can easily frame your face with natural summer highlights and Oro Gold.