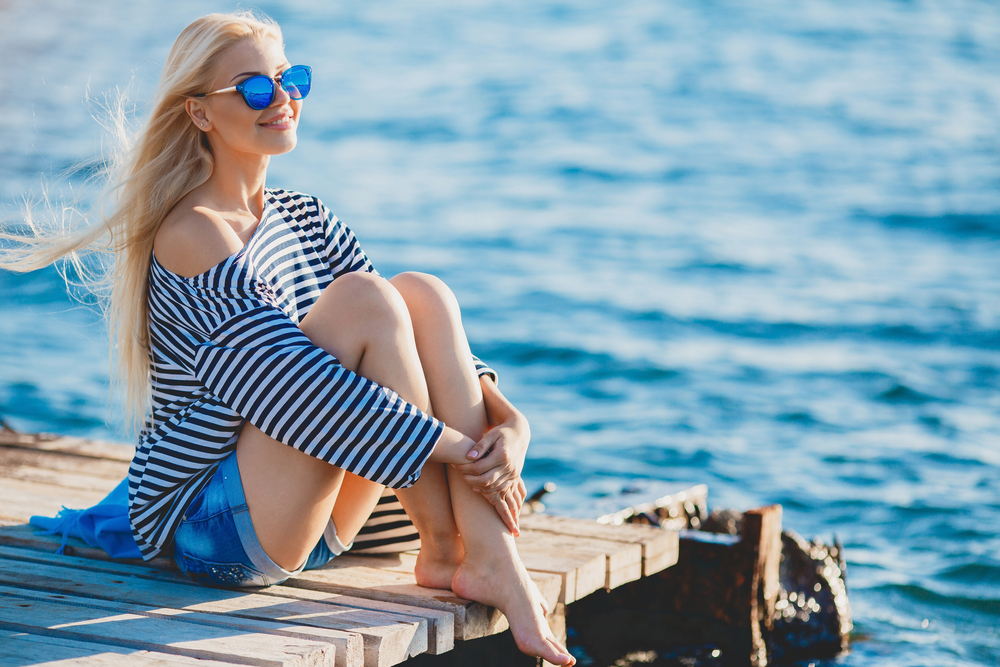 Once summer arrives, it is all-too-easy to kick back and enjoy all that the season brings, but this means that skin care is often neglected. While the higher humidity coupled with a sun-kissed glow may make you feel as though extra care is not needed, the summer weather can bring about a huge variety of skin issues, so be sure to follow these tips if you want to avoid that.
Broad Spectrum SPF 30 Sunscreen
A broad spectrum sunscreen is essential, as this will provide your skin with protection from both UVA and UVB rays. While SPF 30 is higher than what is usually recommended, research has shown that the majority of people do not use enough sunscreen on each application, spreading it far too thin. A sunscreen with a higher SPF will help to combat this, giving your skin the protection that it needs.
Protect the Face
Studies have shown that up to 90% of facial wrinkles are caused by the sun, meaning that you need to take extra care when it comes to protecting your face. In addition to applying sunscreen, UV-blocking sunglasses can also help, as will a wide-brimmed hat to give your face some shade.
Stay Moisturized
While your skin may not feel dry during the summer months, it is still important to keep it moisturized. However, this is also a time when your skin needs to be able to breathe, so your rich and thick winter moisturizers will only clog up pores and lead to breakouts. Opt for a lighter lotion instead, but make sure that it is still formulated for your specific skin type.
Keep Cool  
The heat of the summer can really exacerbate certain skin conditions, such as rosacea and eczema, as well as simply cause more irritation to generally sensitive skin. This means that you need to keep your skin as cool as possible, and a great way to do this is by storing your skin care products in the fridge. Keeping a facial mist on hand will also help you to cool down on-the-go, but be sure to follow this up with a layer of moisturizer to lock the spray in, otherwise your skin will only end up dehydrated as the water evaporates.
Prepare Your Skin Internally
One of the most important ways to prepare your skin for the summer is by incorporating more antioxidant-rich foods into your diet. An anti-inflammatory diet will also be beneficial, as this will keep your skin cool internally, while reducing skin damage and premature aging. Ingredients such as avocado and mackerel are not only anti-inflammatory, but also contain plenty of skin-boosting omega 3's, which will give your complexion a gorgeous glow.
Your skin deserves the best of care throughout the year, so be sure not to neglect it once the summer months roll around. From a diligent use of sunscreen to an antioxidant-rich diet, these tips will help to ensure that your skin is able to really thrive this summer.