Celebrate the upcoming new year by revamping you skin care routine with OROGOLD's top of the line skin care products. Leave the dry skin, dark circles, crow's feet and uneven texture in 2018 as OROGOLD helps you attain your best skin yet. Starting December 17 through January 1, OROGOLD is running their final, most buzzworthy sale of the year, a BOGO sale allowing you to mix and match your favorite gold infused products. What are the best pairings? Scroll down as we give you some insider tips on some of our favorite product combinations.
The Weekly Routine: 24K Collagen Pre Mask and 24K Collagen & Seaweed Mask
Self care Sunday will never be the same after you spend the day with this luxurious duo.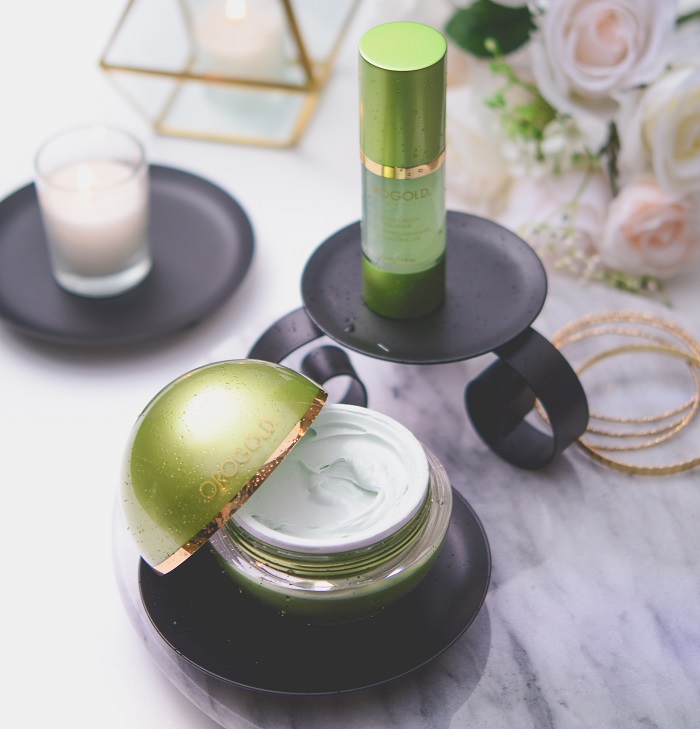 Why we love this combo: 
The 24K Collagen Pre-Mask works in three different steps to help prep the skin for the 24K Collagen & Seaweed Mask.  It starts as a gel, melts to an oil and then transforms into a milky foam that help rid the skin of impurities acquired throughout  the week.
The lush ingredients in the 24K Collagen & Seaweed Mask help revive lackluster skin giving you a more vibrant look after just one use. Need we mention the collagen in this clay mask can help diminish fine lines? Who doesn't love that!
Daily Essentials
:
24K Purifying Toner and Bio-Brightening Skin Tone Moisturizer SPF 30
Daily skin care is a must, so why not opt to use the best products.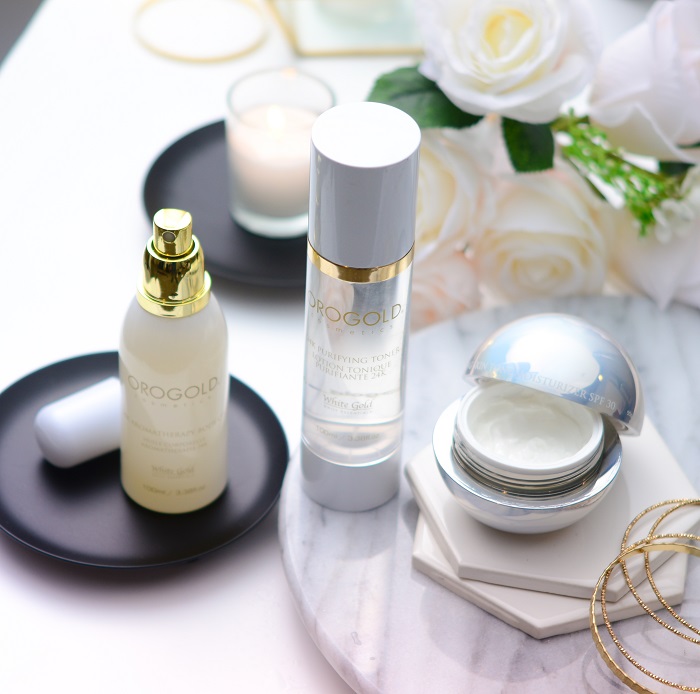 Why we love this combo:
The 24K Purifying Toner helps remove any impurities left after cleansing. Formulated with aloe vera juice and cucumber extract, this gentle toner helps refresh and balance the skin's natural pH levels.
The 24K Bio-Brightening Skin Tone Moisturizer SPF 30 is perfect for daily use. This weightless day cream helps protect the skin from damaging sun rays while keeping skin perfectly plump and supple throughout the day.
The Anti Aging Regimen
:
24K DMAE Lifting and Firming Cream and
24K Collagen Renewal Serum
Keep everyone guessing your age with this luxe duo.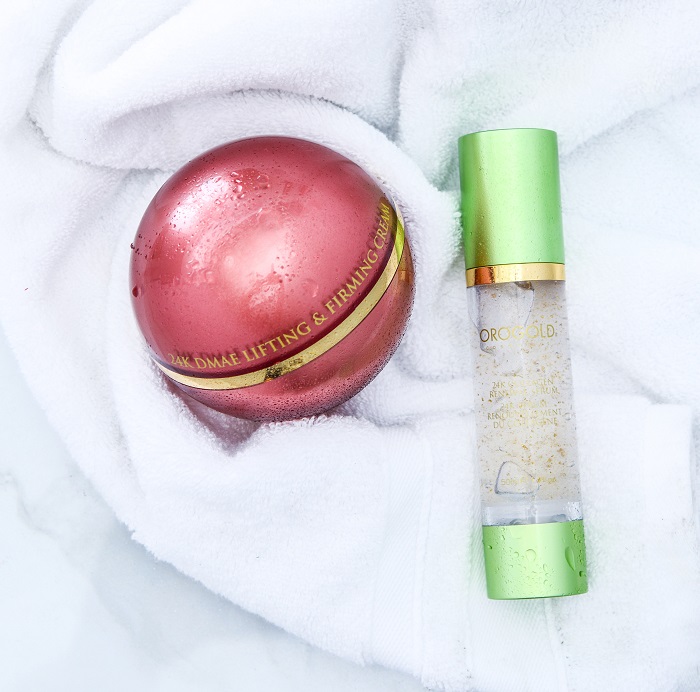 Why we love this combo:
Both DMAE and collagen are ingredients known to help with anti-aging. The 24K Collagen Renewal Serum not only delivers collagen boosting compounds, but it helps minimize the overall appearance of fine lines and wrinkles.
To maximize your anti-aging efforts, the 24K DMAE Lifting & Firming Cream gives skin a luminous and radiant glow as it delicately treats your skin with powerful anti-aging ingredients like collagen, DMAE and vitamin C.
Body Care:
24K Classic Body Scrub and 24K Classic Body Butter
Simply put, your body needs love too.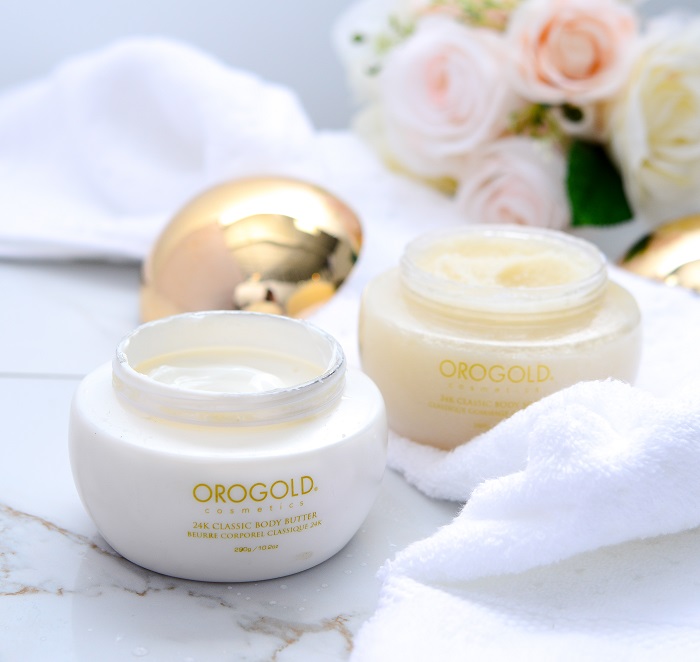 Why we love this combo:
The 24K Classic Body Scrub is a gentle exfoliant packed with antioxidants that help remove dead skin and build up. Once rinsed, you are immediately left with softer, more lush skin.
Much like its body scrub counterpart, the 24K Classic Body Butter delivers luscious results. Formulated with sunflower oil and Shea butter to help with dry skin, this rich body moisturizer leaves skin luxuriously smooth.
The Nightly Routine: 
24K Mousse Cleanser and 24K Deep Facial Brush Set
Wash your day away with the luxurious and skin calming benefits of the 24K Mousse Cleanser.
Why we love this combo:
Can we say a match made in skin care heaven? The 24K Deep Facial Brush Set is a dual-functional brush system that helps exfoliate dry, rough skin while the soft silicone attachment helps blood stimulation. This brush perfectly pairs with the calming ingredients in the 24K Mousse Cleanser to help you remove impurities and unwanted build up while willow bark and chamomile extract help calm and soothe skin preparing you for a perfect night's rest.
What will you be purchasing to revamp your skin care routine? Comment below and let us know!