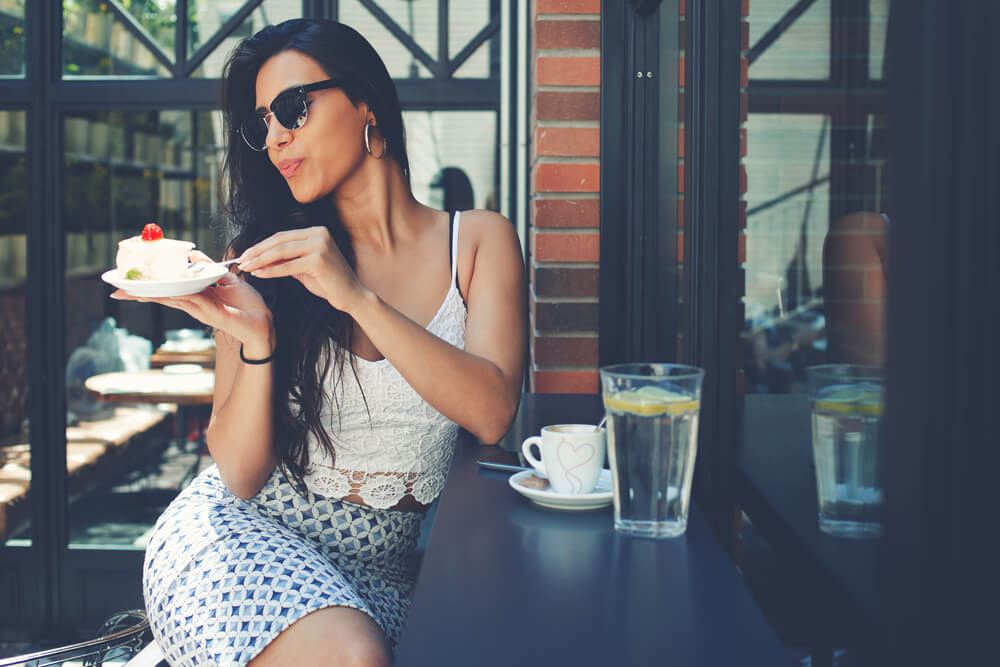 While sugar can often be incredibly satisfying, we all know that too much of this sweet substance can be a bad thing. However, in addition to leading to everything from obesity to infectious diseases, sugar also hugely contributes to the aging process, causing wrinkles and sagging skin far earlier than you would have otherwise experienced.
Glycation 
When sugar molecules attach themselves to collagen fibers, this process is called glycation, and is something that you will want to minimize as much as possible. This is because, once the sugar is attached to the collagen, it weakens the collagen, causing the fibers to lose their flexibility or strength. This means that the skin becomes less elastic and smooth, and is much more susceptible to everything from wrinkles and fine lines to sagging and sun damage. In addition to sugar, there are other carbohydrates that quickly convert into glucose once they enter your bloodstream, leading to glycation, and these include breads, starches, pasta and potatoes.
Insulin Resistance and Dark Patches 
Each time you eat sugar, your body releases insulin, which enables the sugar to be stored in your cells to be used later. Over time, with a diet high in sugar, you are likely to end up with insulin resistance, as well as Type 2 diabetes. One of the symptoms of insulin resistance is dark patches and skin tags. These are often referred to as common side effects of aging, but, if you cut back on the amount of sugar that you consume, you will be far less likely to experience them.
How to Minimize and Prevent Sugar Damage 
The first step to preventing glycation from occurring is by cutting back on your sugar intake. This includes sugar in all of its forms, whether it be granulated, high fructose corn syrup, or cane sugar, as they all have the same effect. You should also look into vitamin supplements, especially B1 and B6, as these are able to minimize the damage that is caused when sugar molecules attach themselves to collagen fibers. Vitamin C is also incredibly useful when it comes to damaged collagen and skin healing, but, rather than taking a supplement, try to increase your consumption of vitamin C-rich foods instead, making fruits and vegetables such as oranges, red peppers, kale and broccoli a main part of your diet. Another fantastic ingredient for fighting against glycation is alpha lipoic acid, also referred to as ALA. While it can be taken both as an internal supplement as well as applied topically, try to do both if you are looking for maximum results.
There is no denying the impact that sugar has when it comes to skin aging, making it important for you to pay close attention to your sugar consumption if you have any aging concerns. From choosing healthy foods and drinks to increasing your antioxidant intake, working to prevent sugar damage now will definitely pay off in the long run.